When I look back on my childhood there are a few things I remember clearly. One of those things was coming in from playing in the Fall leaves and having a big bowl of soup and a grilled cheese sandwich waiting for me. Fall has always been my favorite season and part of that is the food I like to enjoy once the cooler weather hits. I could probably re-name Fall, soup season. I always had a grilled cheese sandwich with my soup so it's not surprising I still love grilled cheese sandwiches as an adult, although I have taken them up a notch. This Spicy Grilled Ham and Cheese Sandwich is my favorite thing to pair with soup right now, the recipe is below.
My mom was a working mom so she didn't always have time to make homemade soup, but we always had plenty of Campbell's soup in the pantry. I love that I can still give my kids @Campbells soup and that they continue to add more flavors and varieties to choose from. I like knowing that if I don't have enough time to make homemade soup my family is still getting a soup with high quality ingredients and no added preservatives.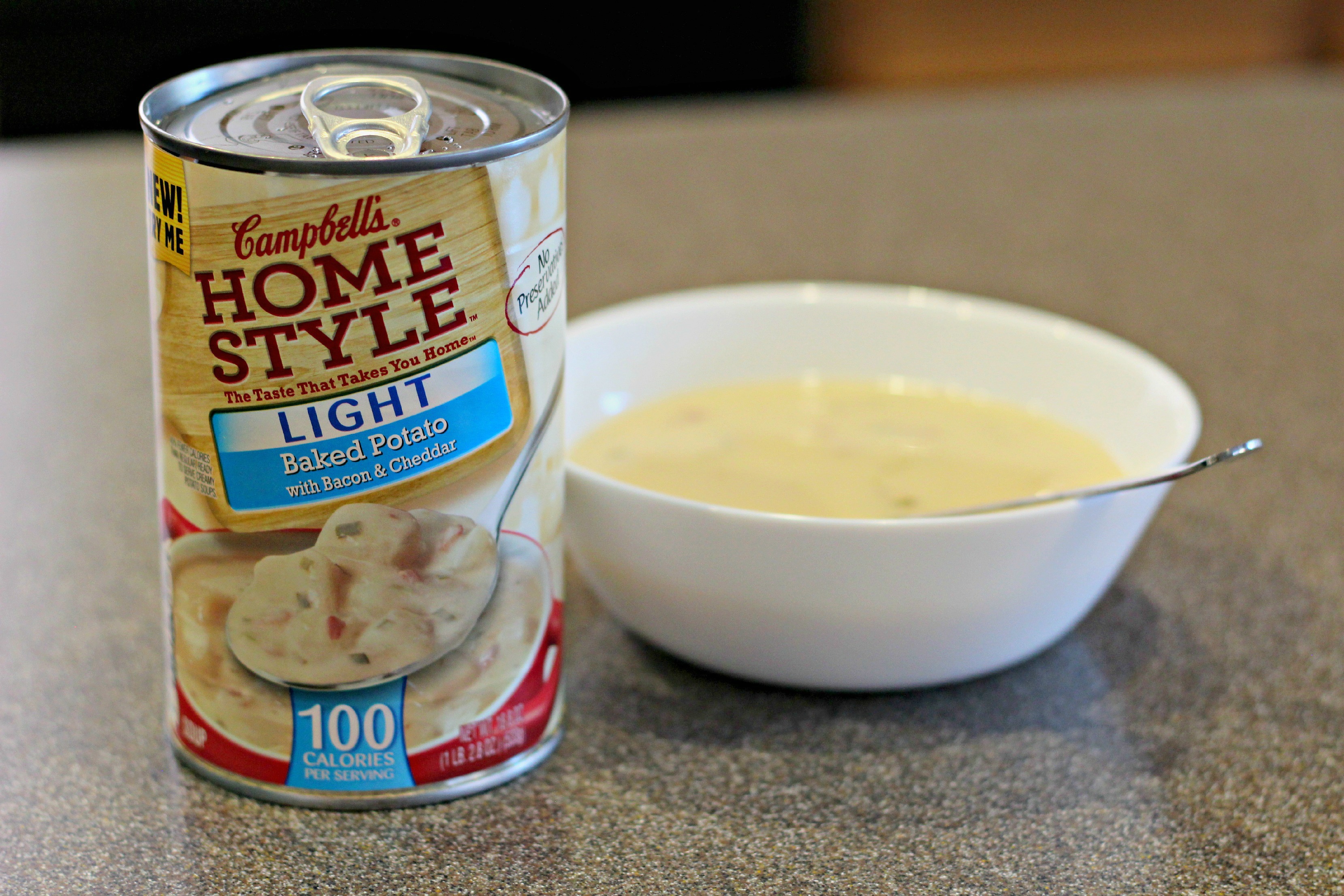 Campbell's Homestyle Light soups are my favorite. Since we all love potato soup we picked up a couple cans of the Light Baked Potato. The potato chunks are my favorite, like in my own homemade soup. I was happy to find out that Campbell's starts with farm grown vegetables and that the soups come in 29 varieties, so there's plenty of choices for my family.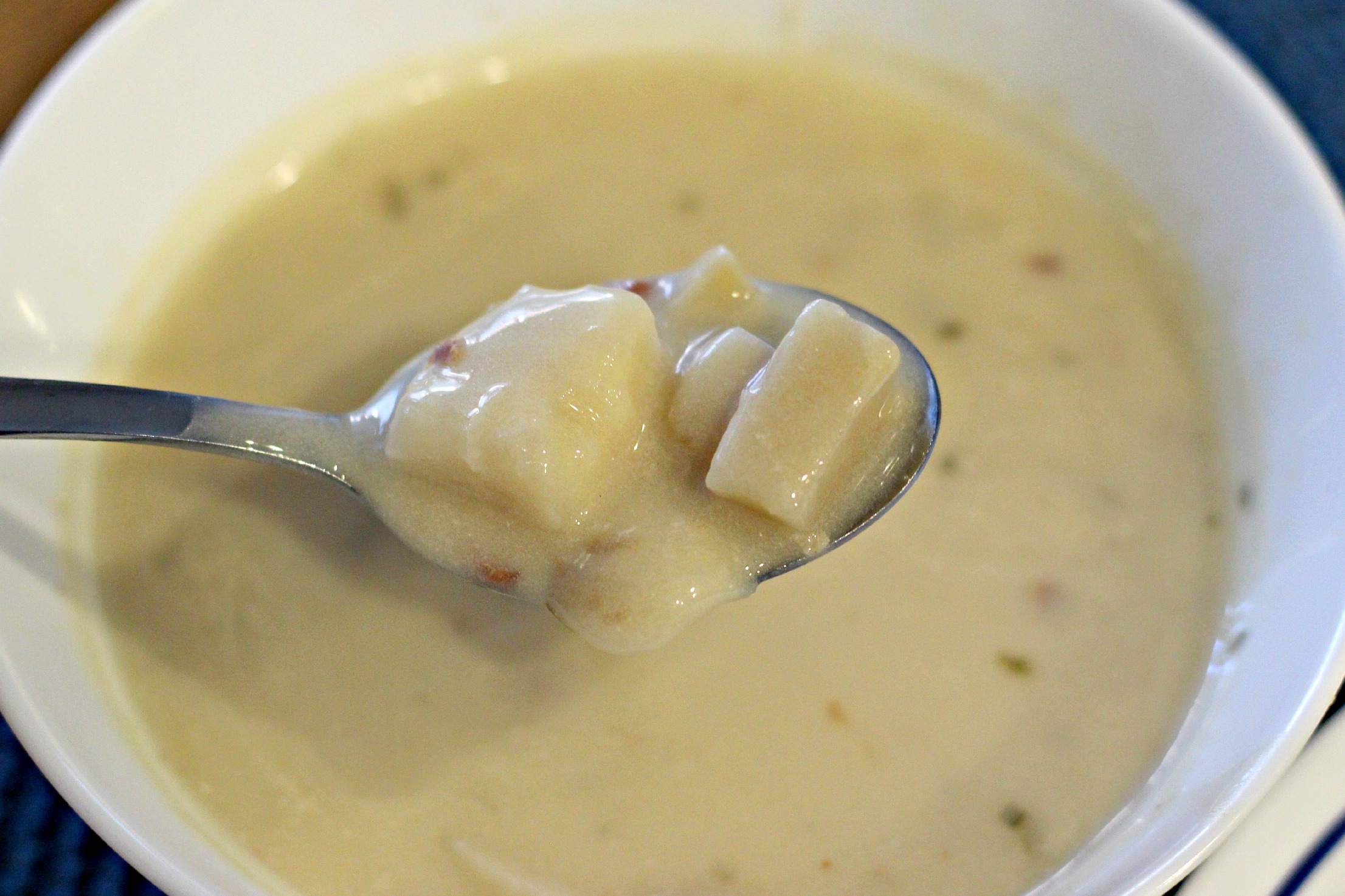 We are so busy in the Fall that soup and sandwiches have become our favorite dinner this time of year. My kids take after me and their favorite sandwich is grilled cheese. We love hoagies and cold sandwiches in the warmer months but once Fall hits we need a hot sandwich. I have a dunker, so he has to have a grilled sandwich or two to dunk in his soup.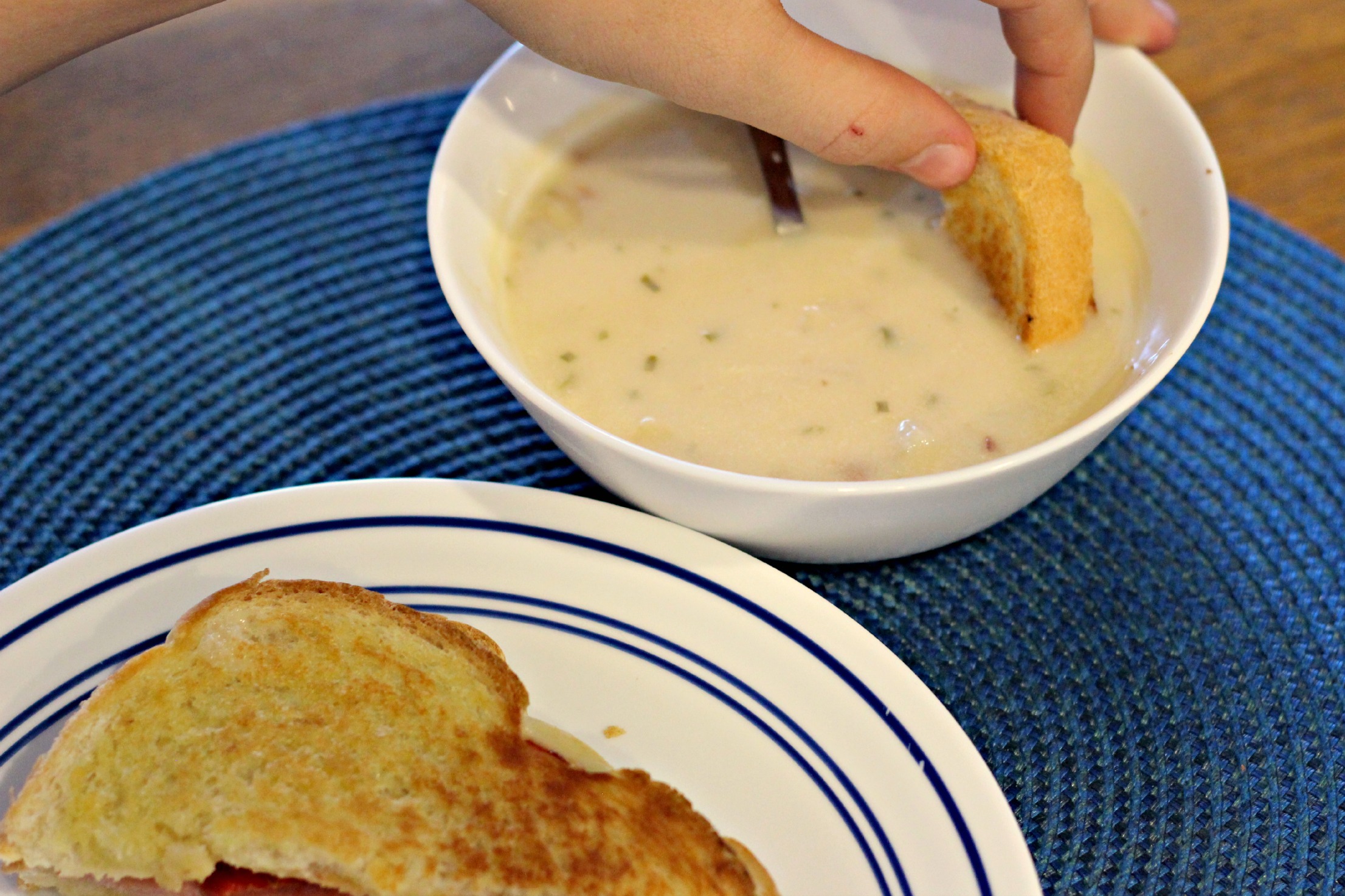 Ingredients for my favorite Spicy Grilled Ham and Cheese Sandwich:
Multi-grain bread
Deli sliced ham (2 slices)
White cheddar cheese (2 slices)
Roasted tomatoes in herbs and oil (3-4 pieces)
Baby spinach (small handful)
Chipotle mayonnaise
Butter or margarine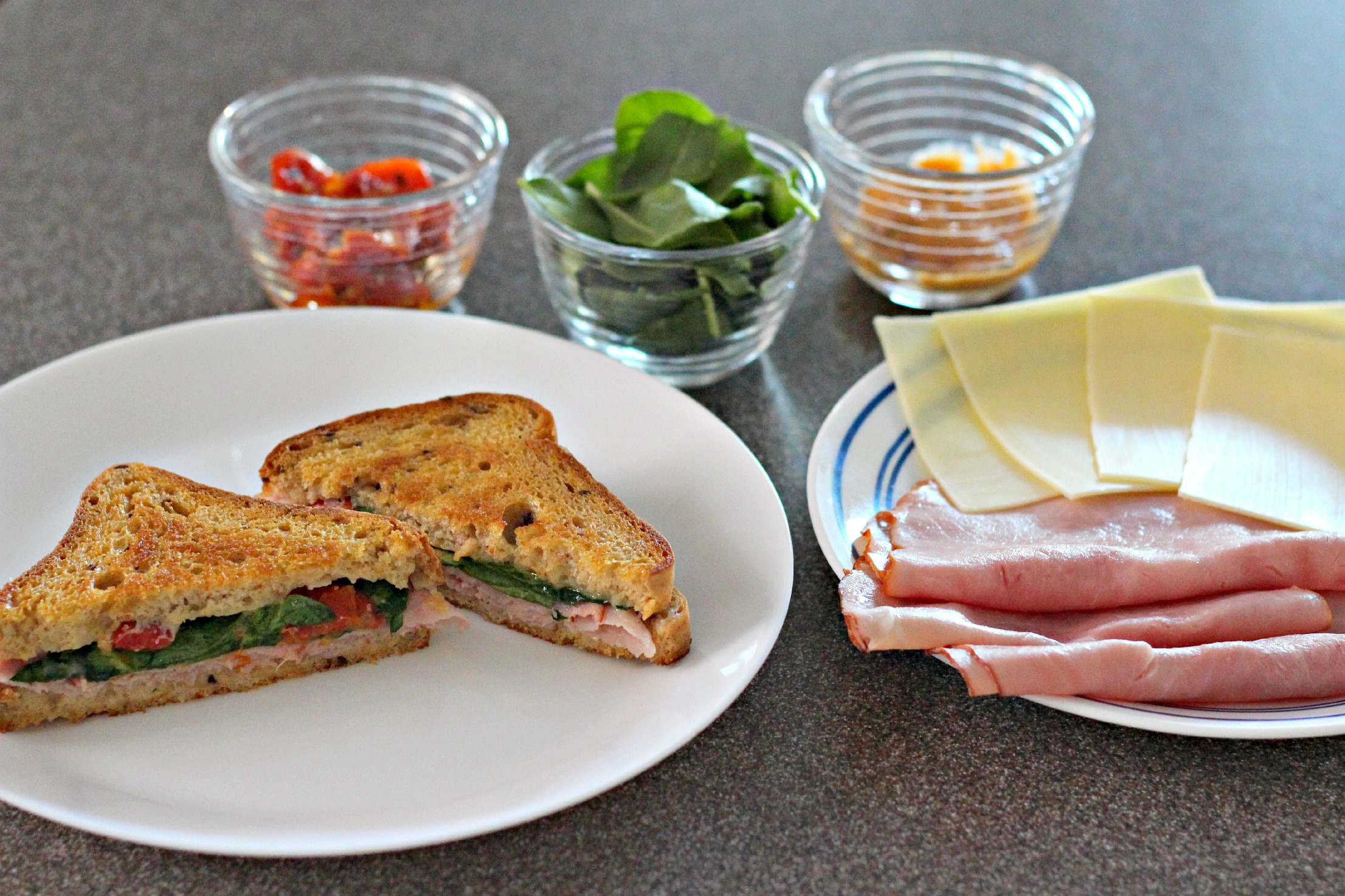 Butter one side of each piece of bread and place one on the griddle, add a slice of cheese on top, and two slices of ham. Place the other slice of bread on the grill and add the other slice of cheese. Check the bottom of the bread. Once it's golden brown add the roasted tomatoes and spinach on top of the ham, then spread on the mayonnaise. Add the other slice of bread and cheese on top, use the spatula to push it down slightly and remove from the heat. Slice and serve. I use my griddle when I make grilled cheese sandwiches because I can make 8 at a time.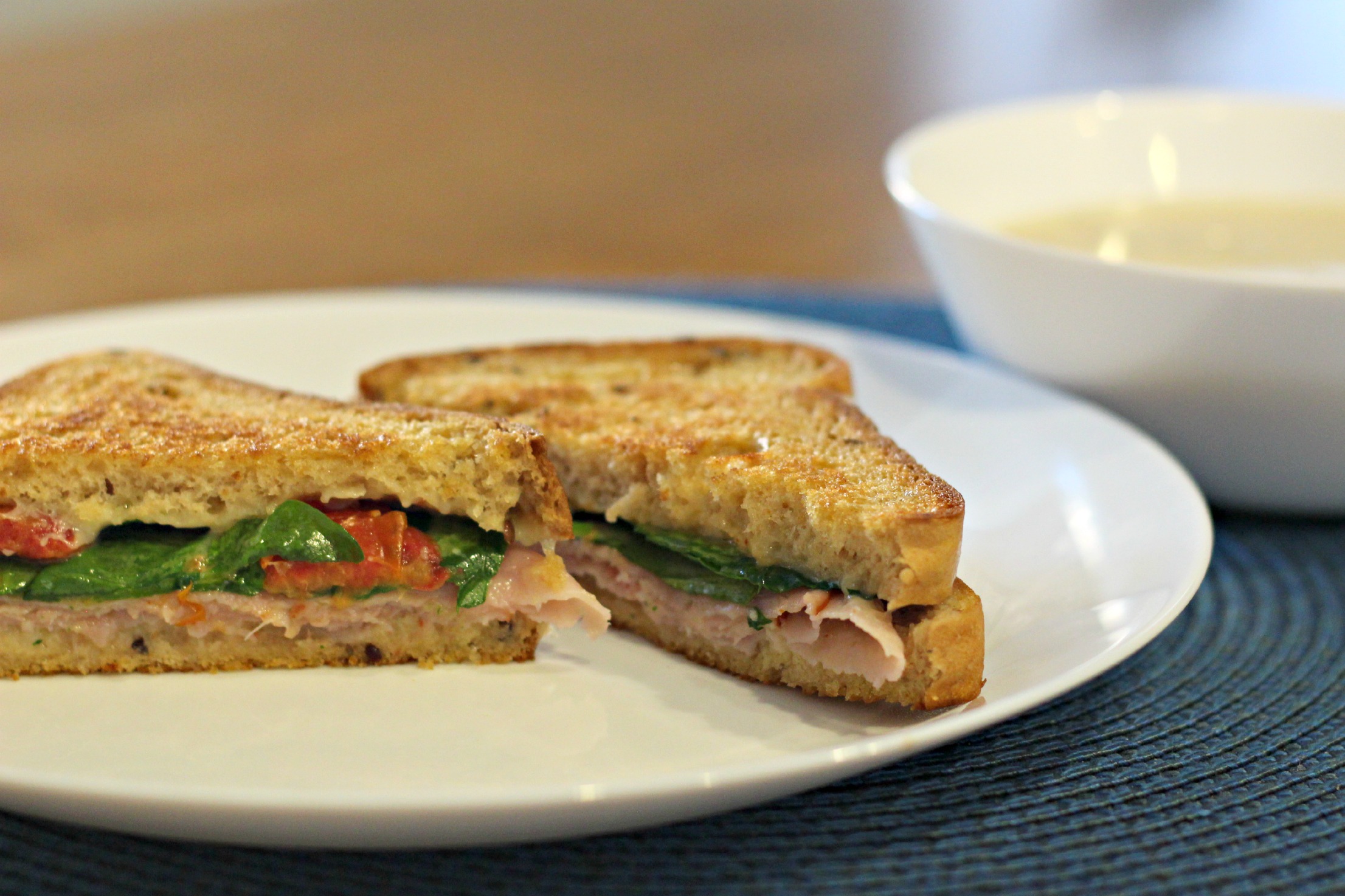 They're the next best thing to homemade if you don't have time for homemade.