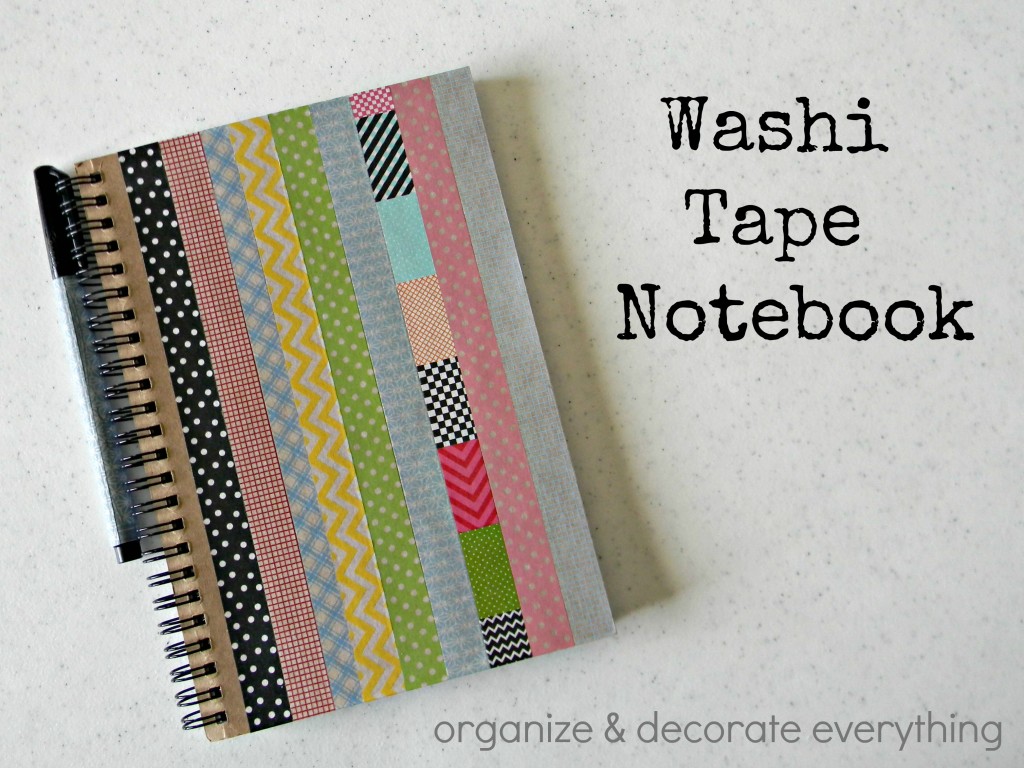 There are many ways you can umph up a plain spiral notebook, I decided to use washi tape to add just the right amount of pizazz to mine this time.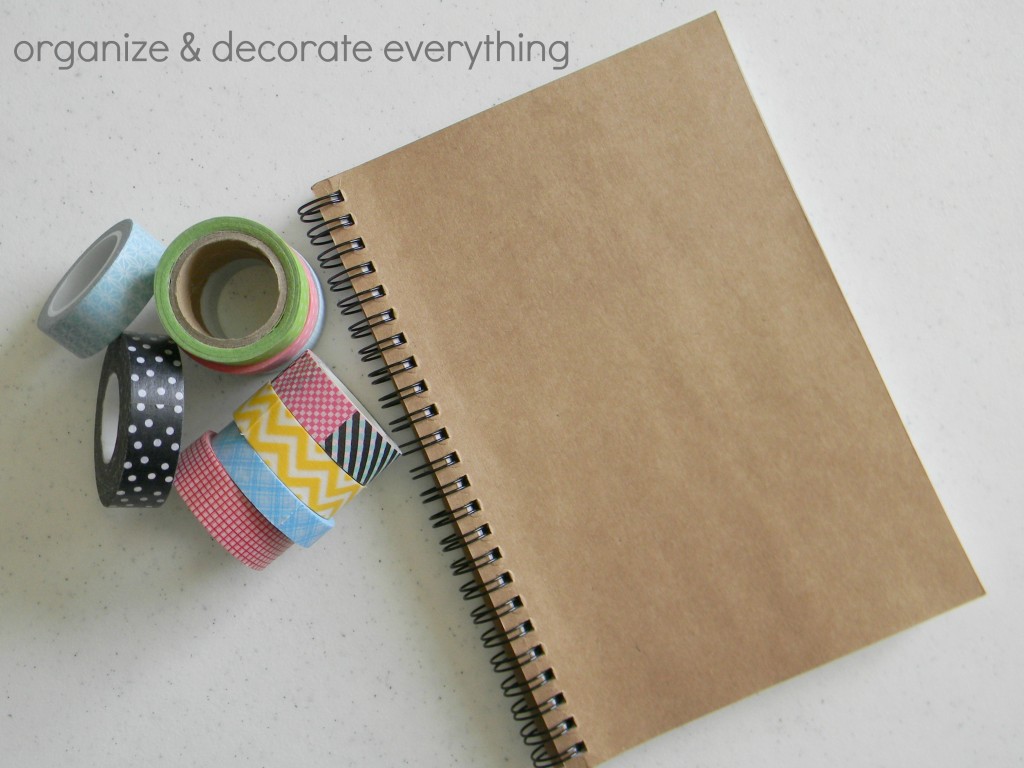 I started with $1 notebook and 9 rolls of washi tape.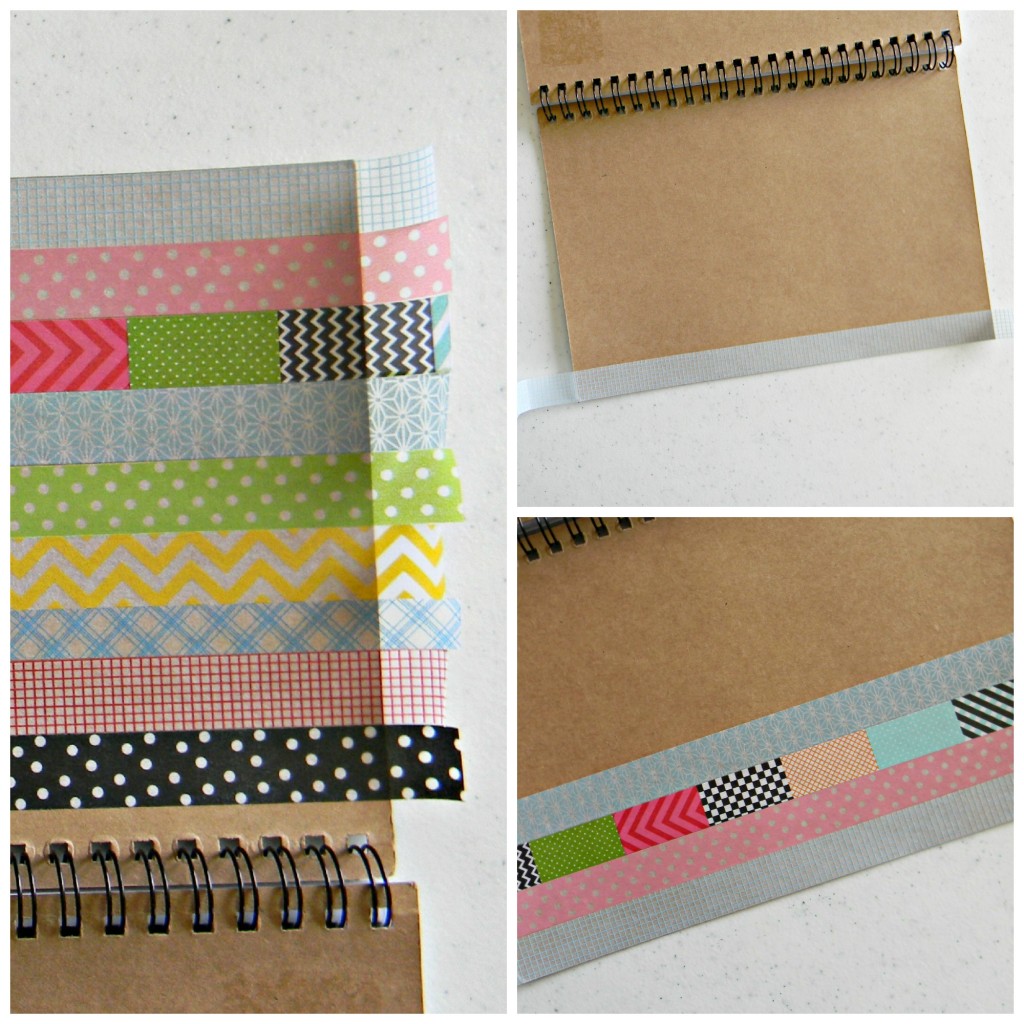 Add the first piece of washi tape on the outside edge of the notebook cover. Continue adding strips of tape until the front is covered. Leave about 1″ on each side to tuck around to the back side.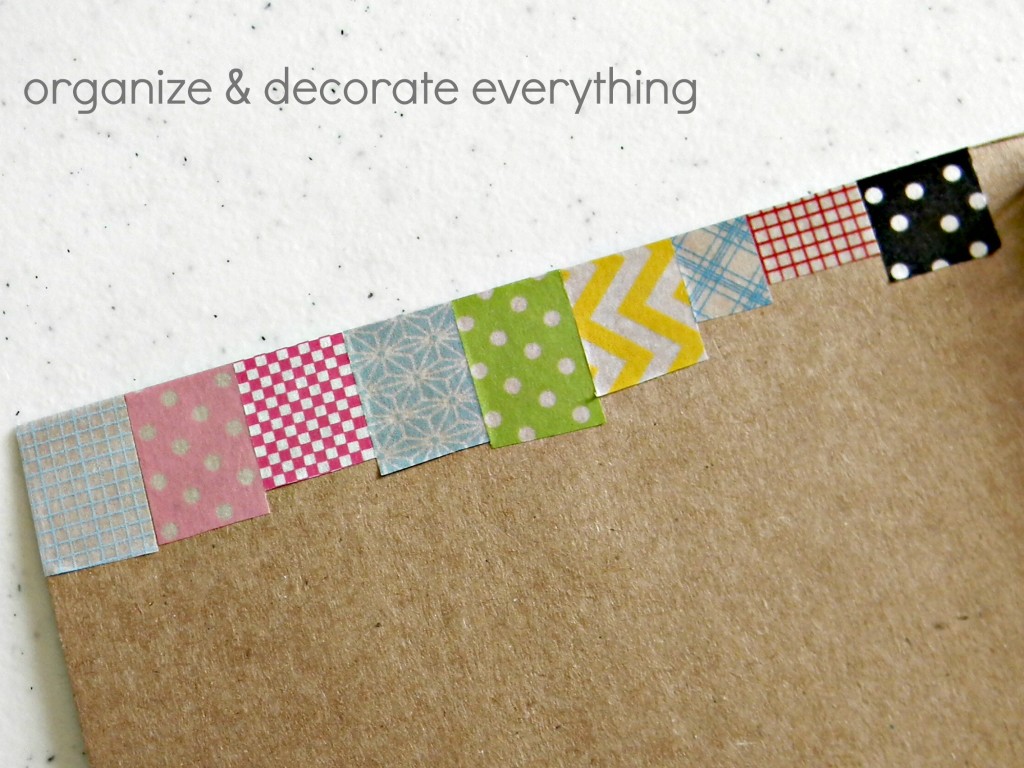 Tuck the ends around to the inside. They don't have to be perfect, they're going to be covered.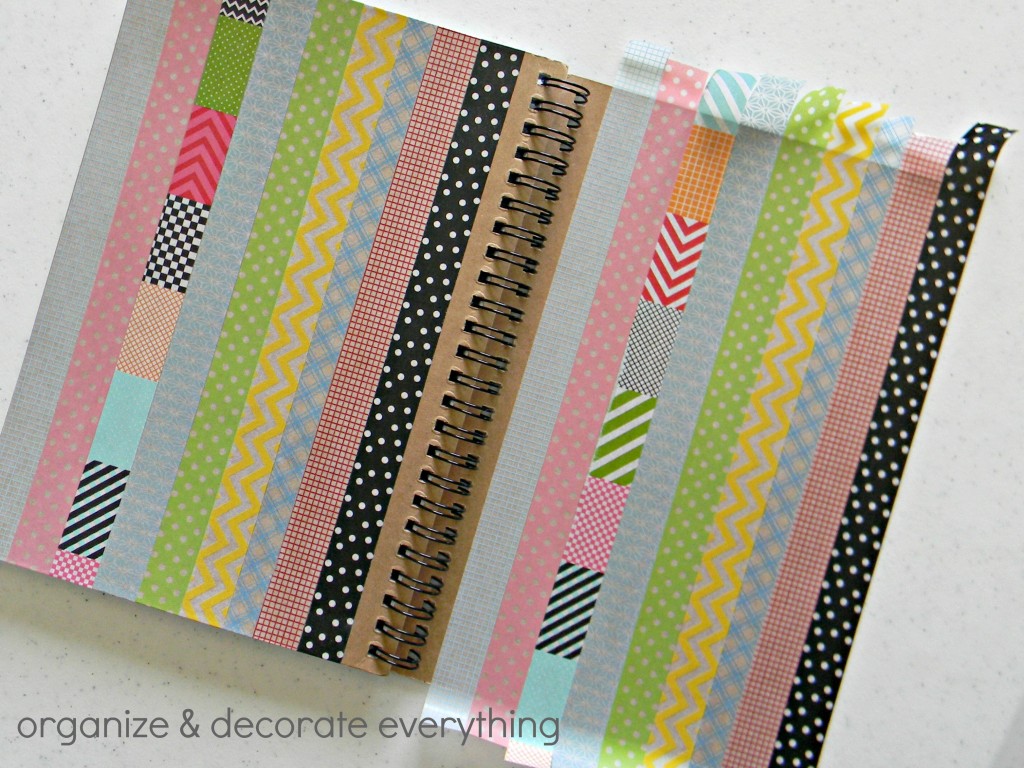 Cover the back of the notebook in the same way.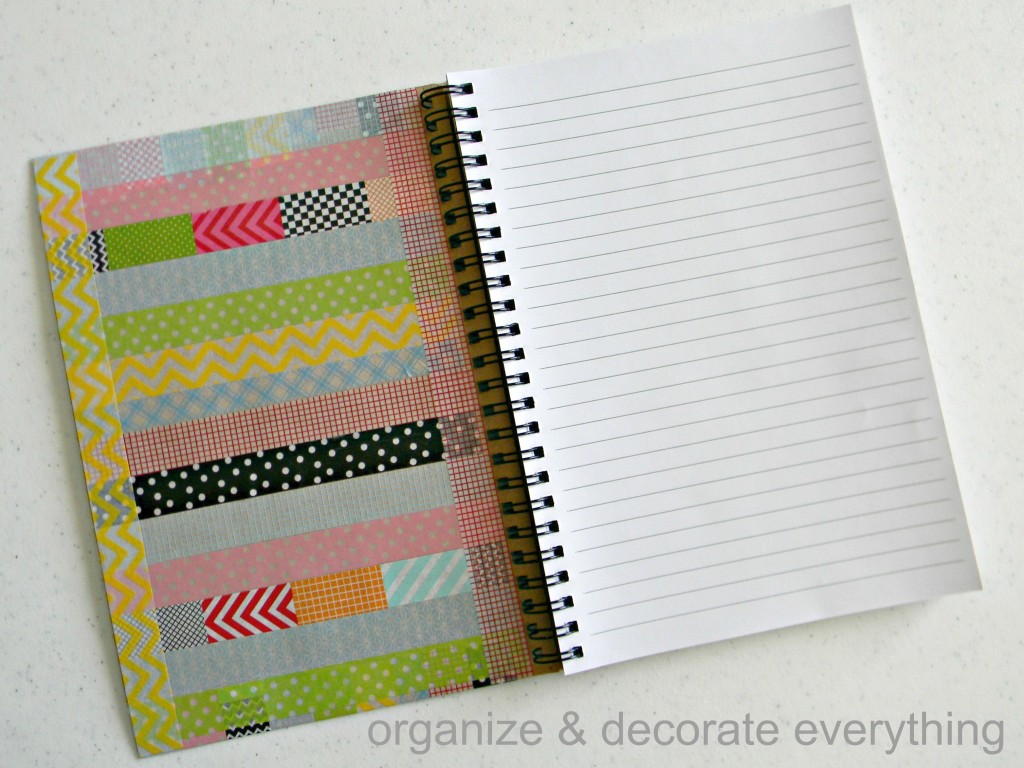 I taped the inside of the notebook going in the opposite direction on the front and the back then I trimmed around the edges to finish it off.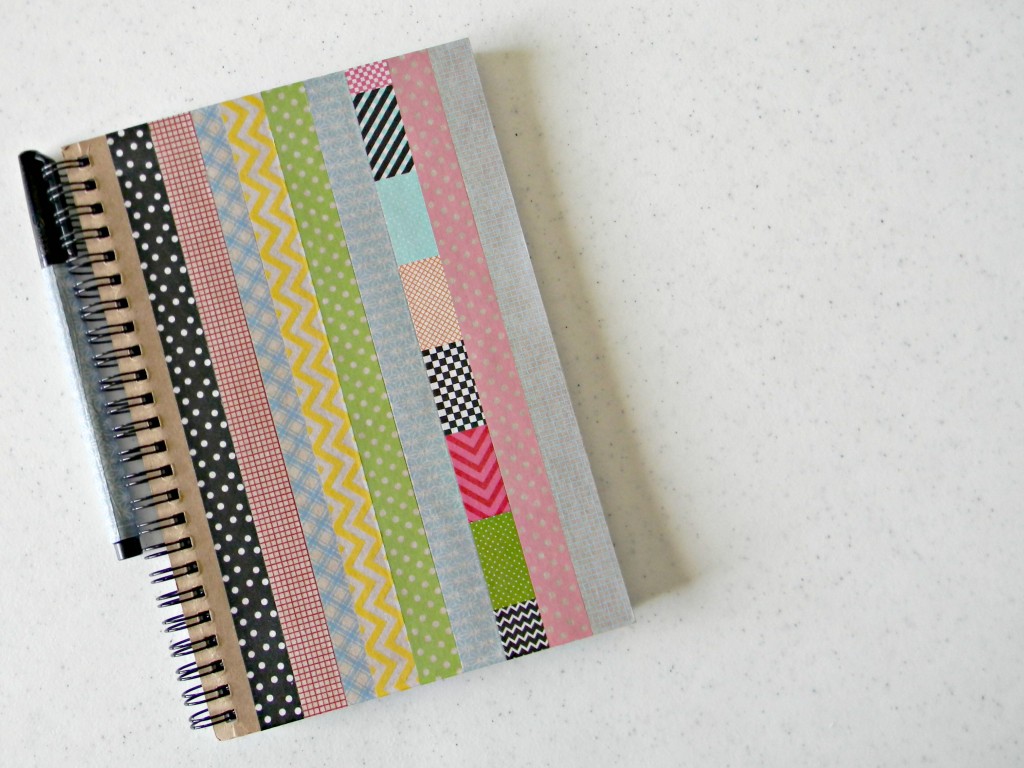 Did you notice I added washi tape to the pen also? I love how it turned out. Will you be making a washi tape notebook soon? I'll be taking important notes in it next week at a Blogging Conference.
What have you washi-ed lately? Add a link in the comments if you like, so everyone can check it out.