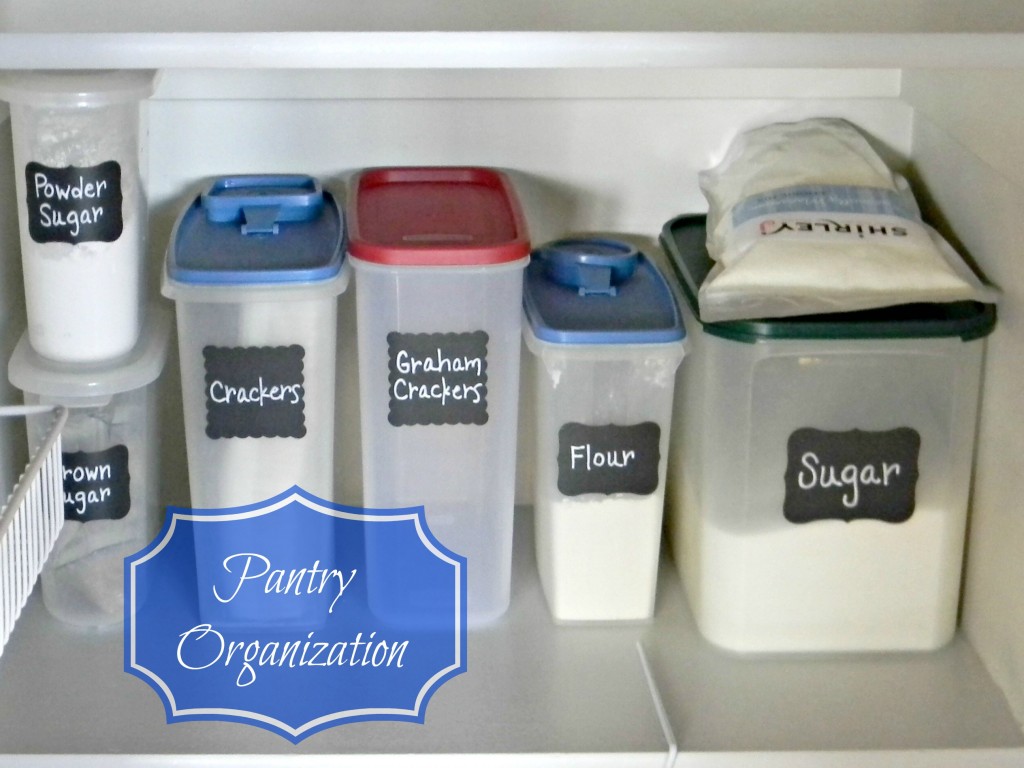 For the whole month of April I have a Spring Cleaning Series going on over on Facebook. I hope you will be able to join me as we get our whole house spotless and ready to enjoy the warmer months. The focus was on Pantries on Thursday so we got them all cleaned, but there were questions about organizing so I thought I would address those here. I have many ideas on pantry organization. I hope you can use some of them in your home.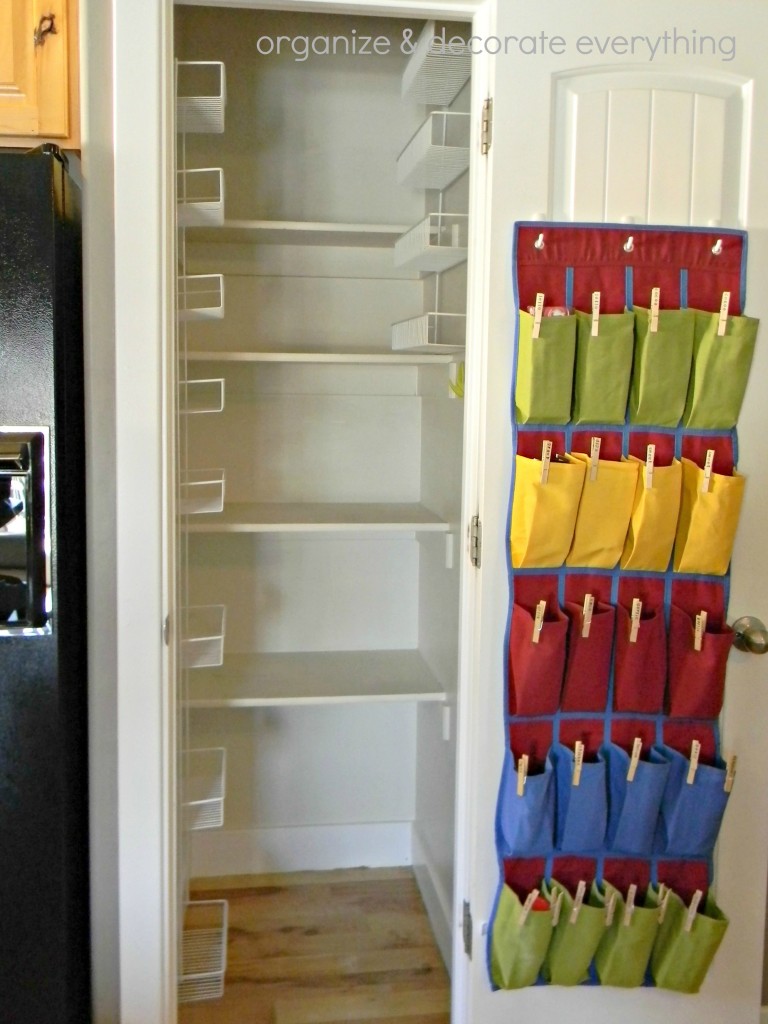 As with any organizing job it's best to clear out and empty the whole area first. It will give you a chance to toss expired foods and rearrange your storage so it makes more sense. If you didn't have a chance to clean your pantry yet, now is the perfect time.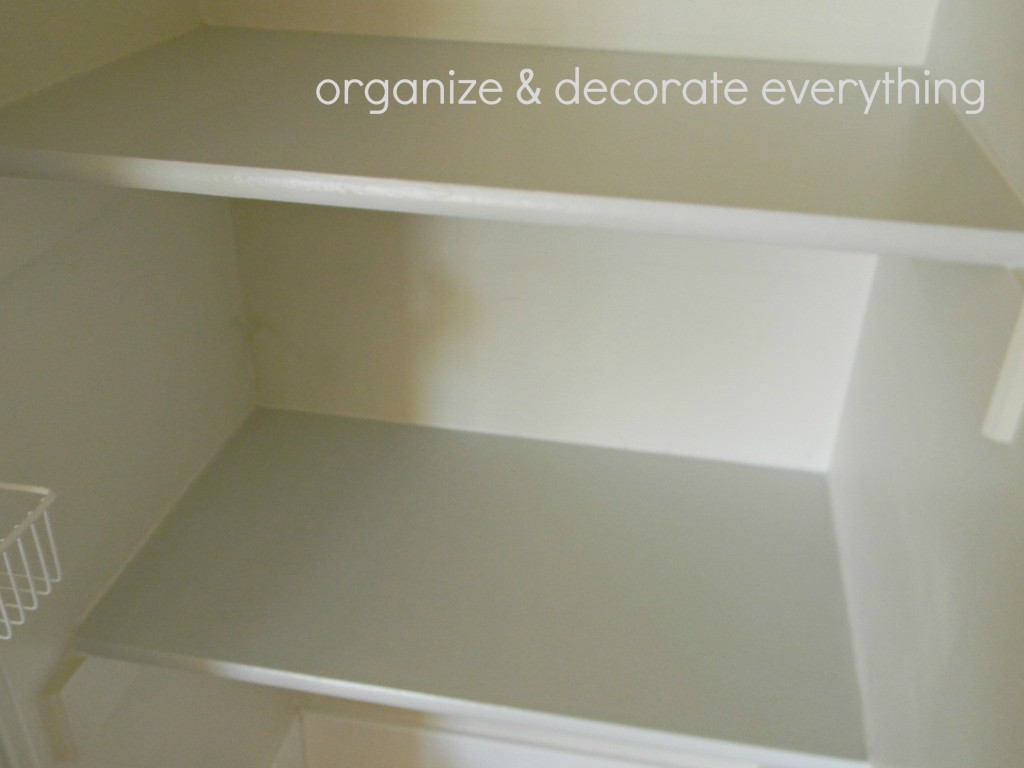 While cleaning the pantry I discovered no amount of scrubbing was going to get the shelves clean again. The original paint was from the builder and not the best, so I decided to repaint the shelves using a better semi-gloss paint. I'll paint the rest of the pantry next month, after I'm finished with the cleaning series.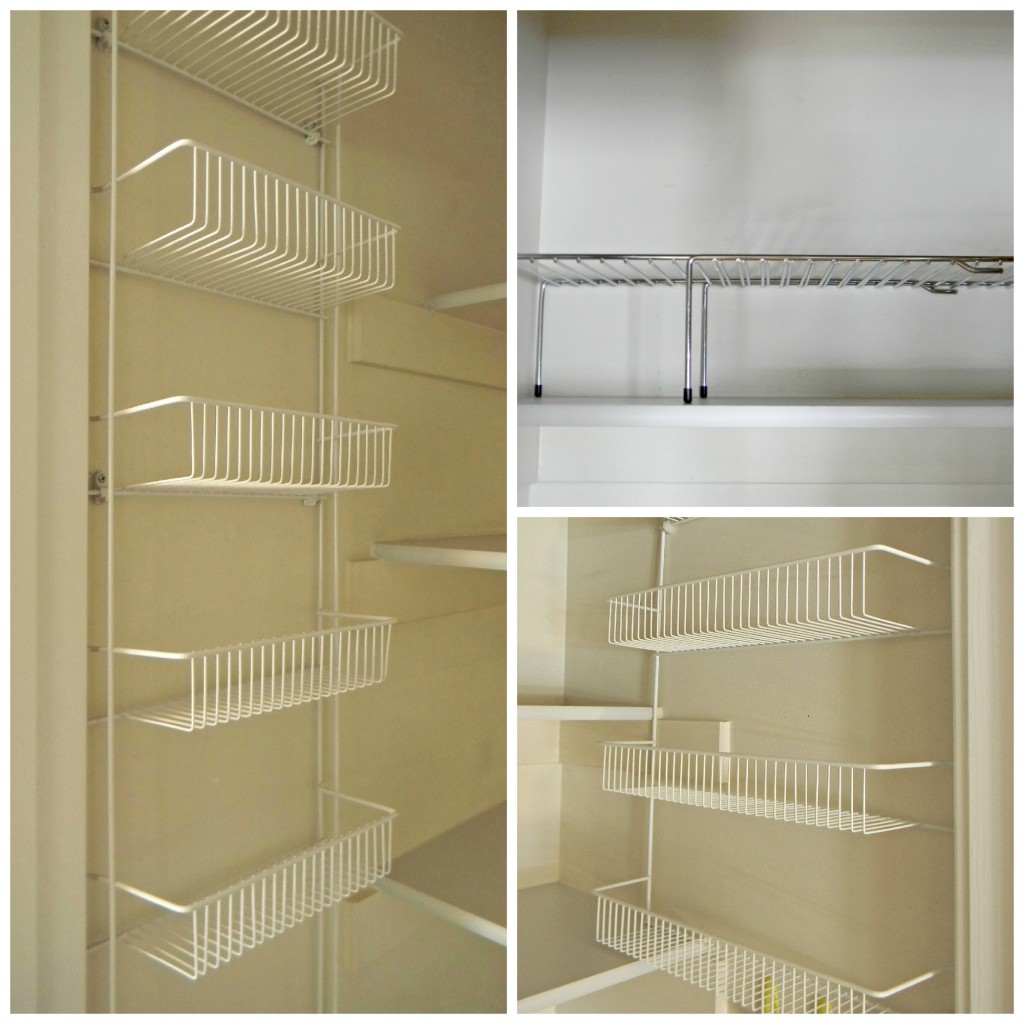 If you have an extremely small pantry like I do, adding wire shelves could be the perfect answer. I added shelving on both side walls of the pantry, one to the top shelf and a hanging one on the bottom shelf.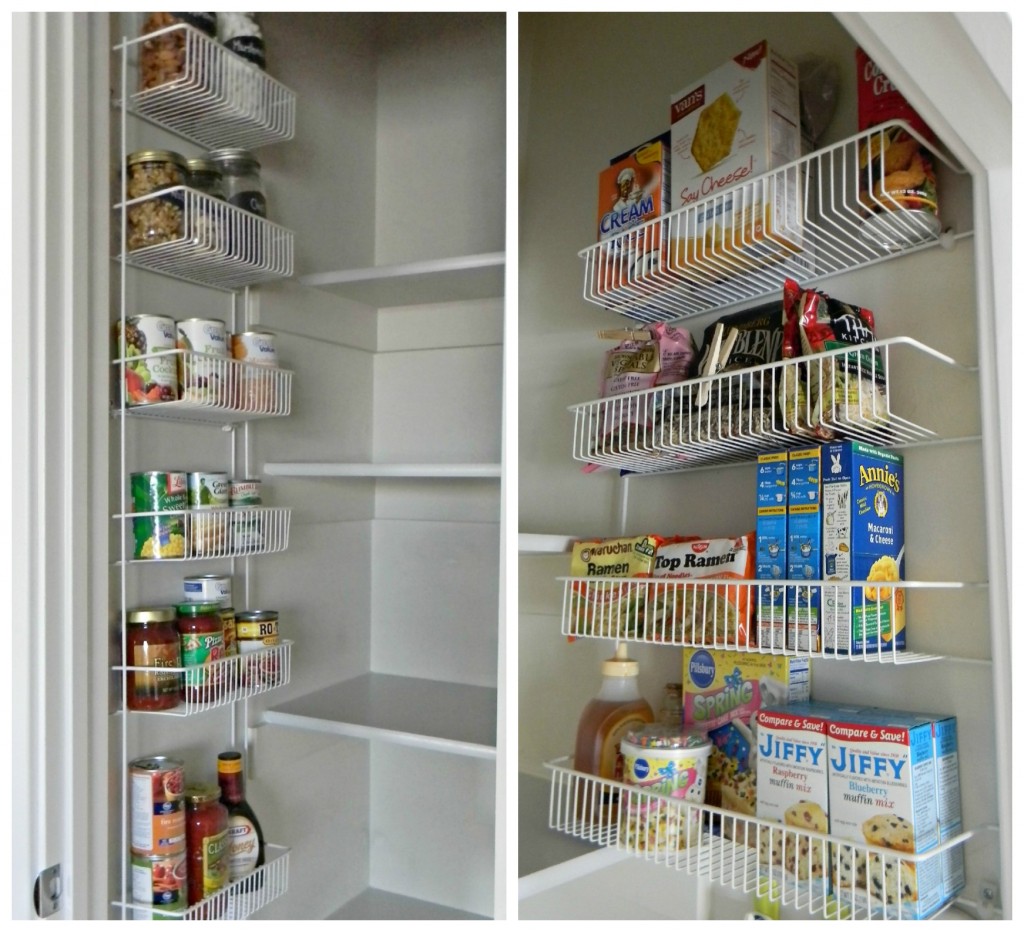 Put the food you use most in the center shelves for easy access. The top shelves hold food I don't necessarily want the kids to have access too. The 2 top shelves on the right side hold my gluten free food.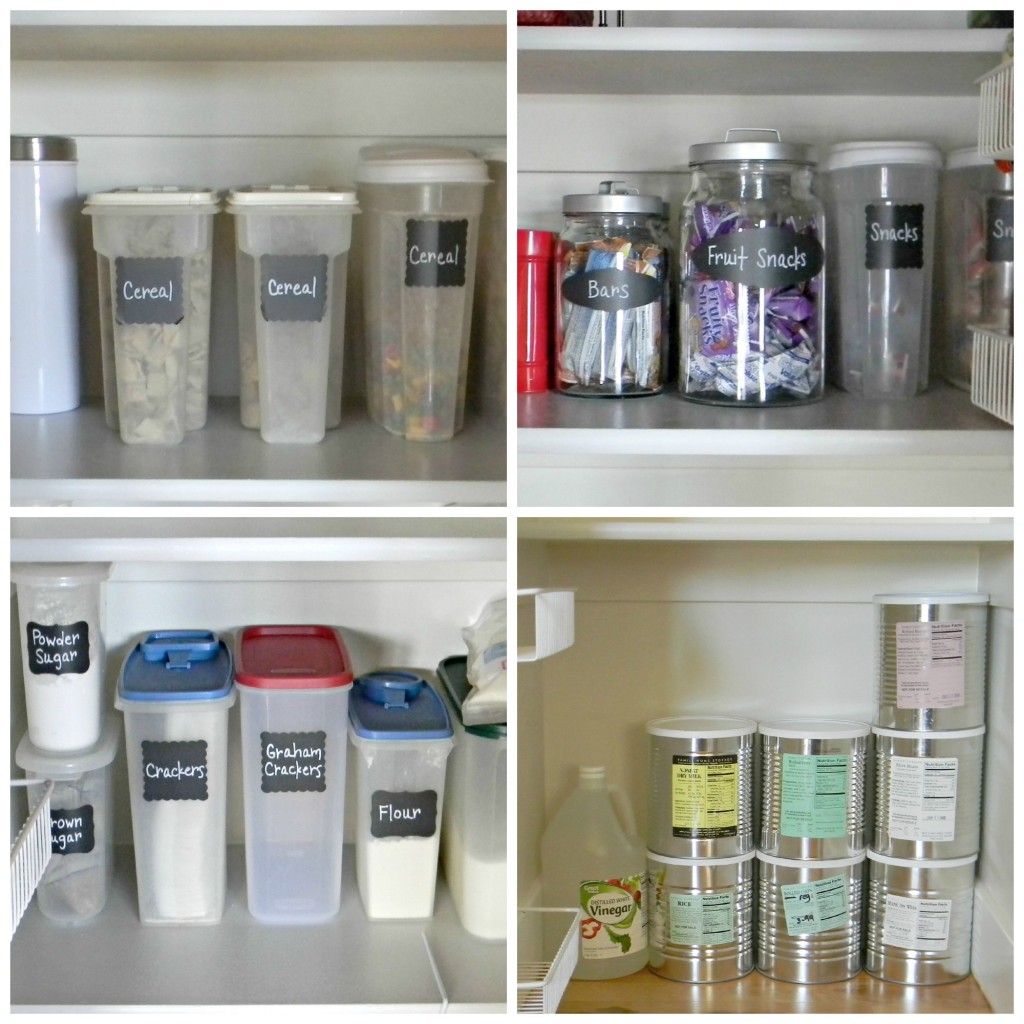 I like using containers to hold food items. It makes it easier to see what's inside and easier to stack and store when they're about the same size and shape. Keep like items together on the shelves to make it easy to find what you need. I made chalkboard labels a few years ago for the containers so I can change the label whenever the ingredients change.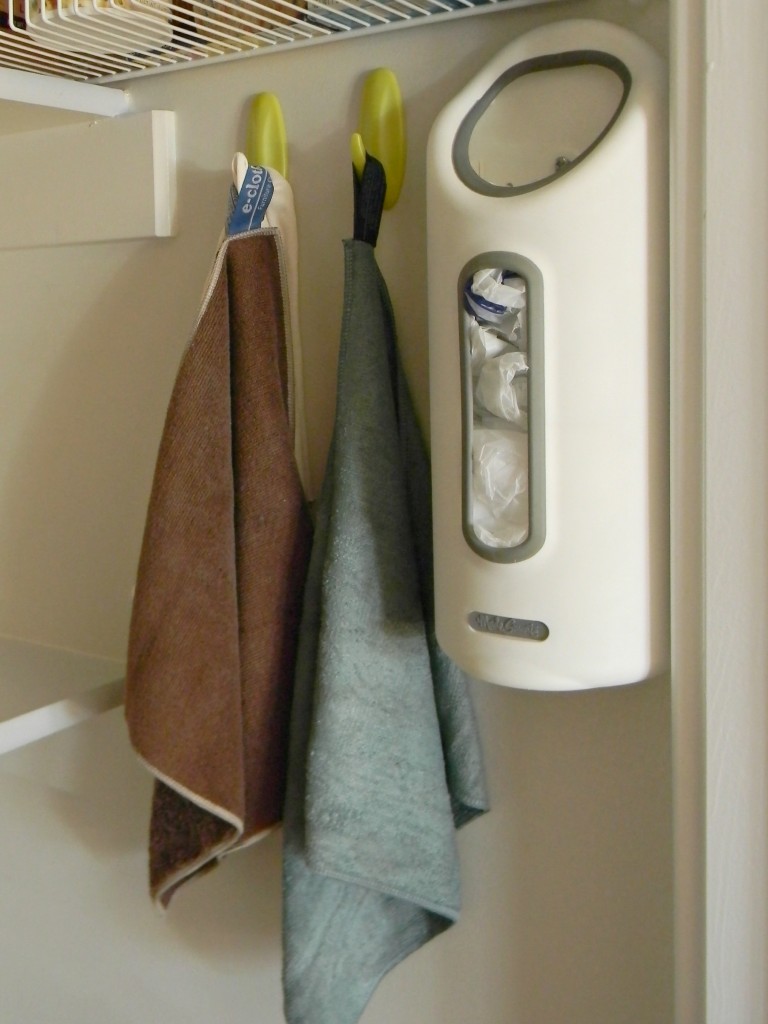 I don't have extra space in my pantry but I made space on the side wall for some things I need readily accessible.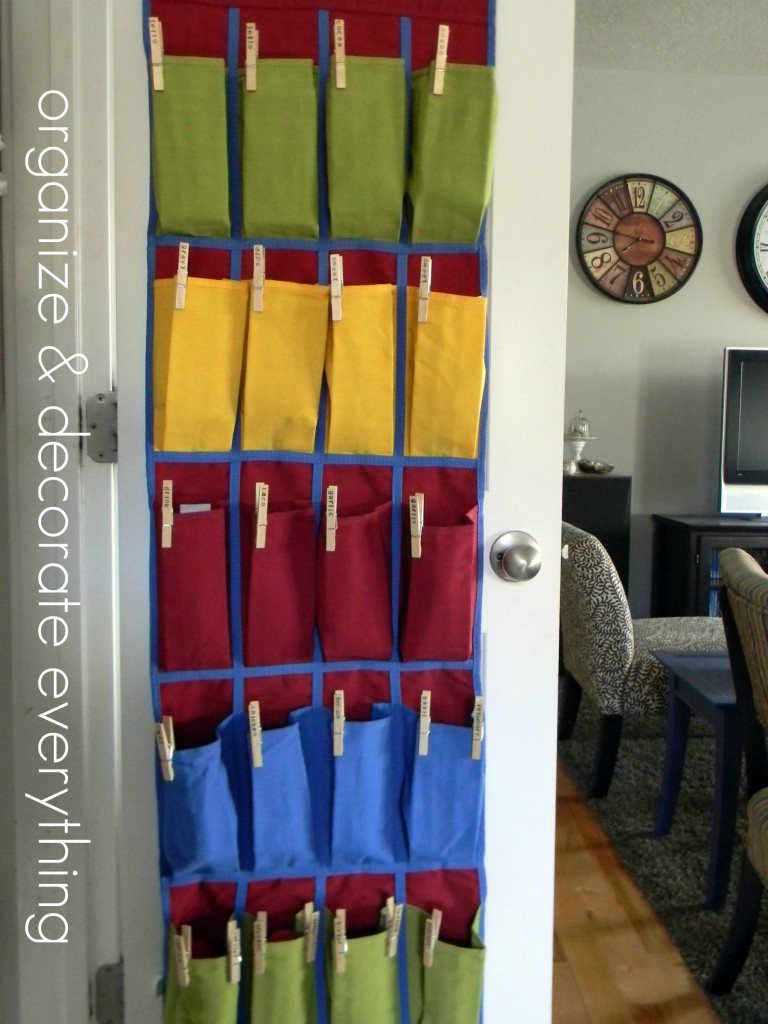 Don't forget the back of the door for more storage space. I used a shoe organizer to store spices and other small items. The clothespins are stamped with the name of what's in each pocket. It's hung using Command hooks.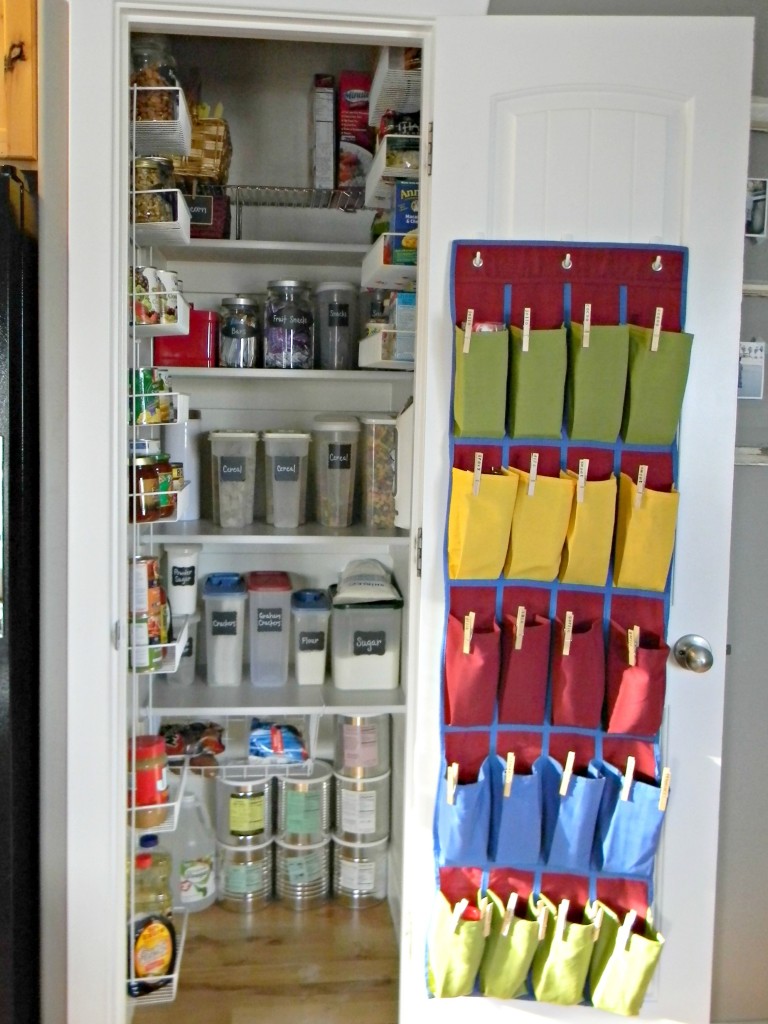 Not bad storage for such a tiny space. Don't crowd things too much or it will be hard to keep it neat and tidy. Each time you go shopping spend a few minutes straightening while you're restocking. I'll be adding more labels to share with you later.
Happy Organizing!