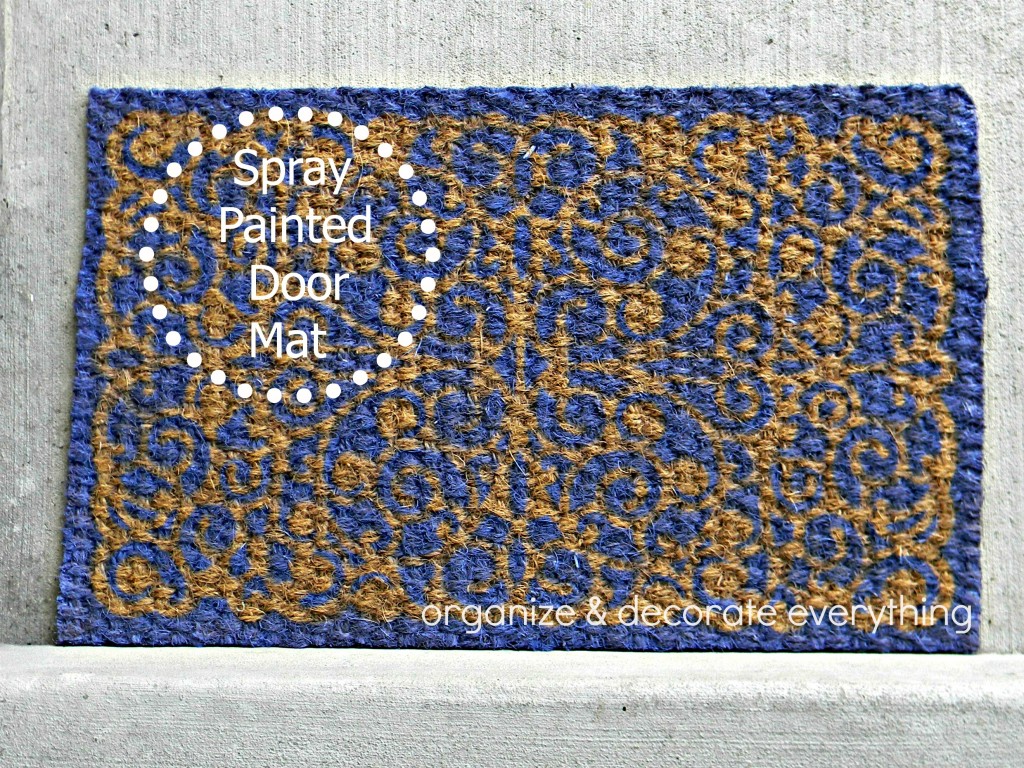 It's time to start thinking about sprucing up your porch and brightening it up a bit for Spring. I made 2 mats last year out of an old black mat and a new $4 coir mat. Since they are both a little boring my first thought was to add some color by spray painting them.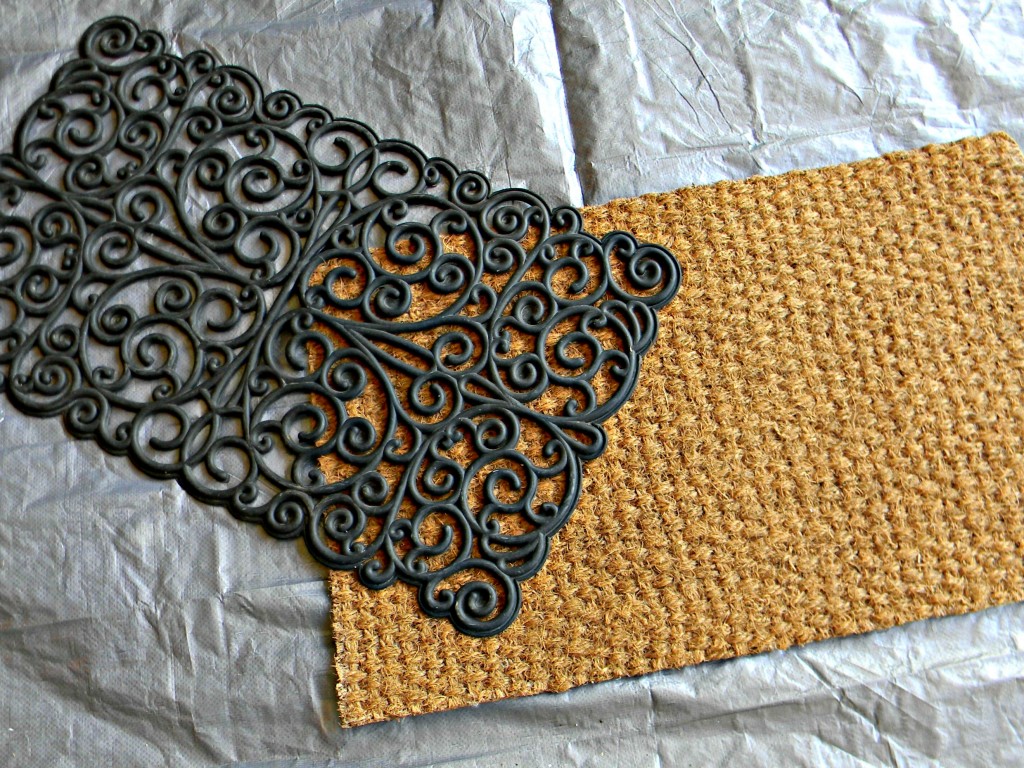 I used the black scrolly one as a stencil for the other one. The paint color is Blue Hyacinth by Krylon. After 3 light coats I took the top mat off to reveal the bottom one.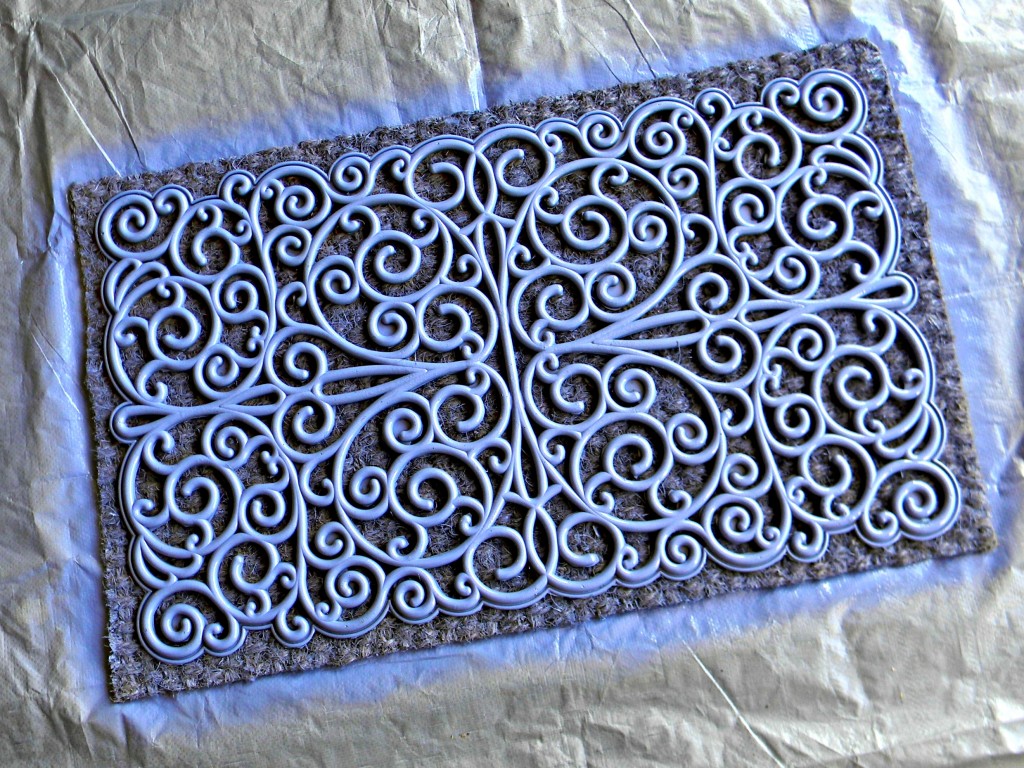 I love all the detail and the great texture. This one is for the front door.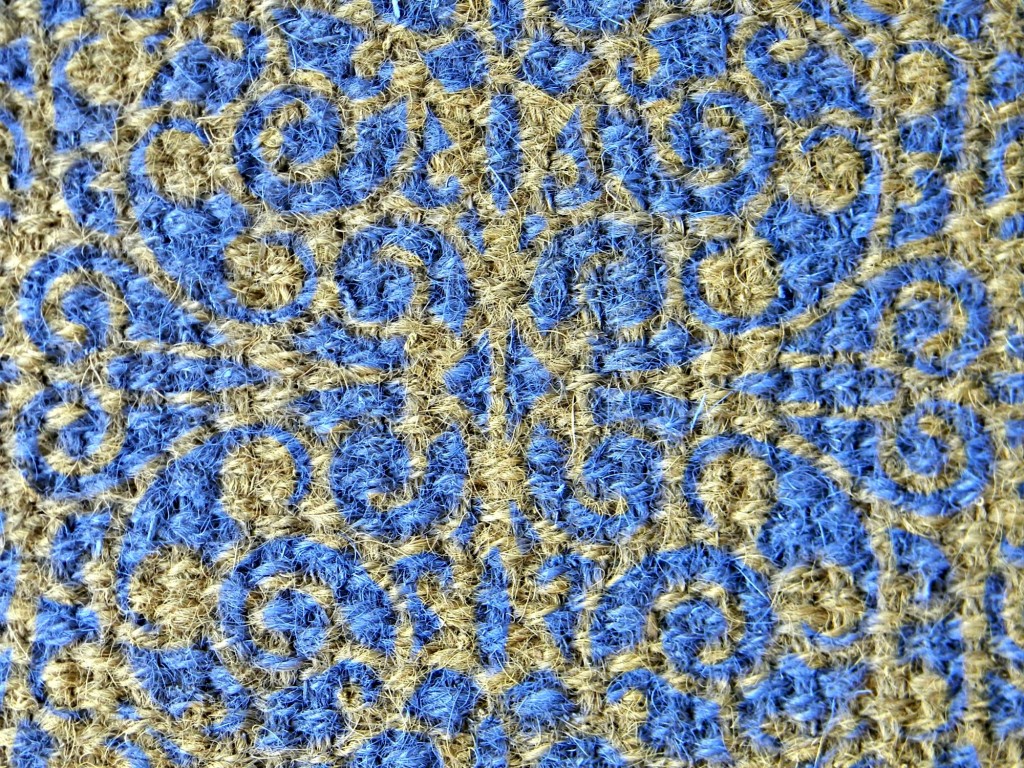 And this one is for the back door. I love my spray painted door mat, both of them!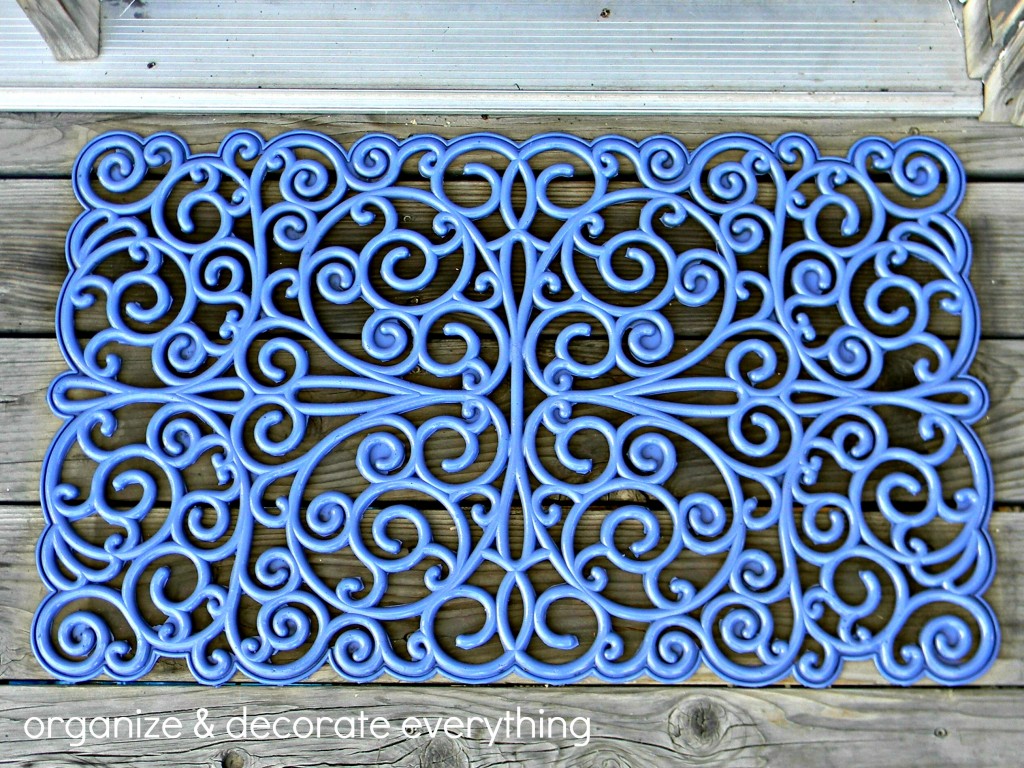 Have you started sprucing up your porch yet?