The kids are going back to school. It's time to start routines again and get our homes and schedules organized. Whether you have 1 or 8 kids picking clothes out before school can take way longer than you anticipated and then before you know it you're running late. No one likes to start their morning being rushed, even the kids. So I have some Smart Ideas on Planning Kids Clothes for the School Week.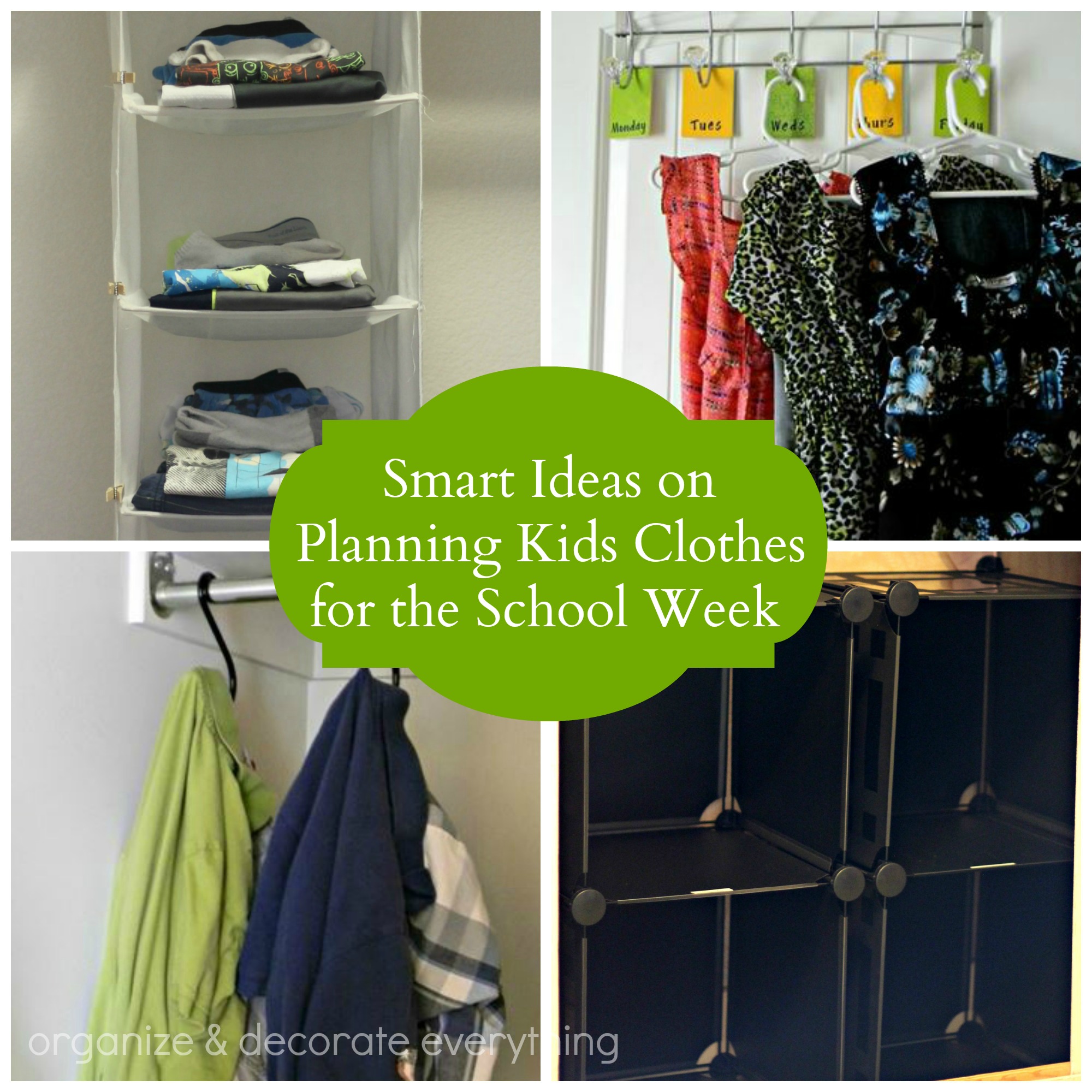 This is a Sponsored post written by me on behalf of Dollar General. All opinions are 100% mine.
Experiment and see which one works best for your family or child. I actually use different methods for different kids. Do what works for you!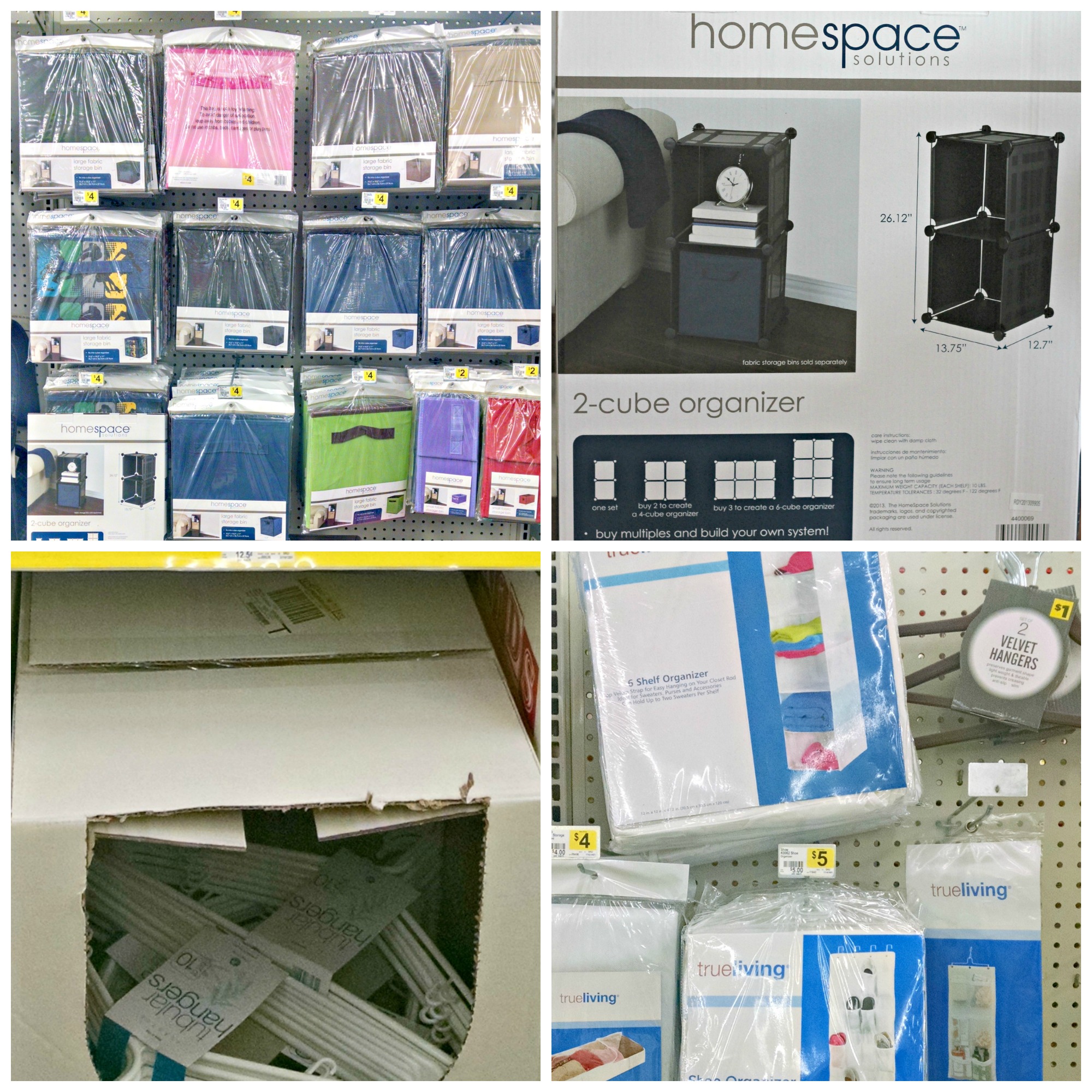 Dollar General has a great selection of products that can be used to get this area of your life organized and running smoothly. They have over-the-door hangers, large hooks, plastic hangers, baskets and bins, hanging pocket organizers, door hanging organizers, and various hooks and hangers. There are plenty of options to choose from to fit your needs and your storage needs.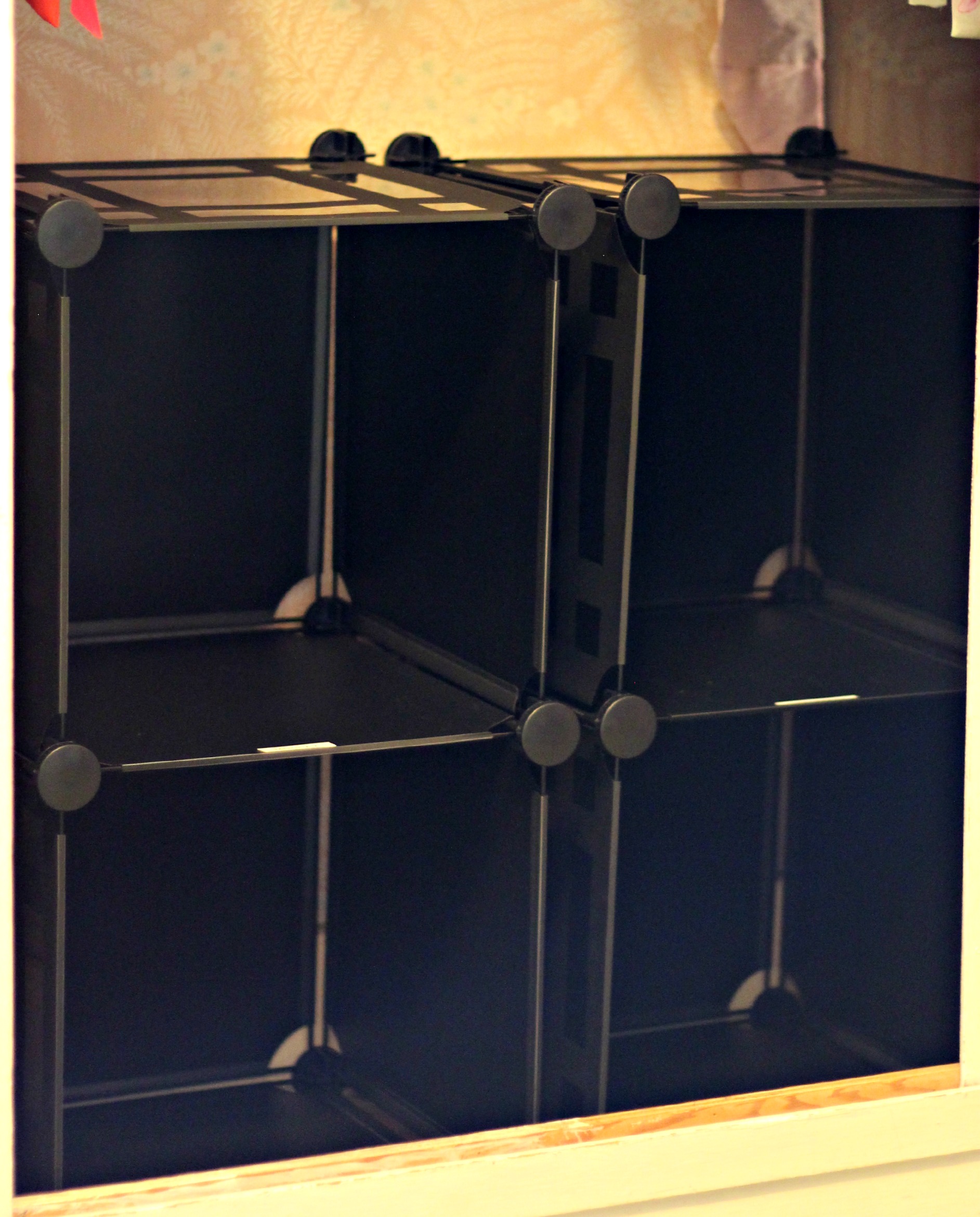 The 2-cube organizer is perfect if you have space on the floor of the closet but not much hanging space. I used 3 units and put the side by side. I didn't connect them yet to make sure this option worked best for this family.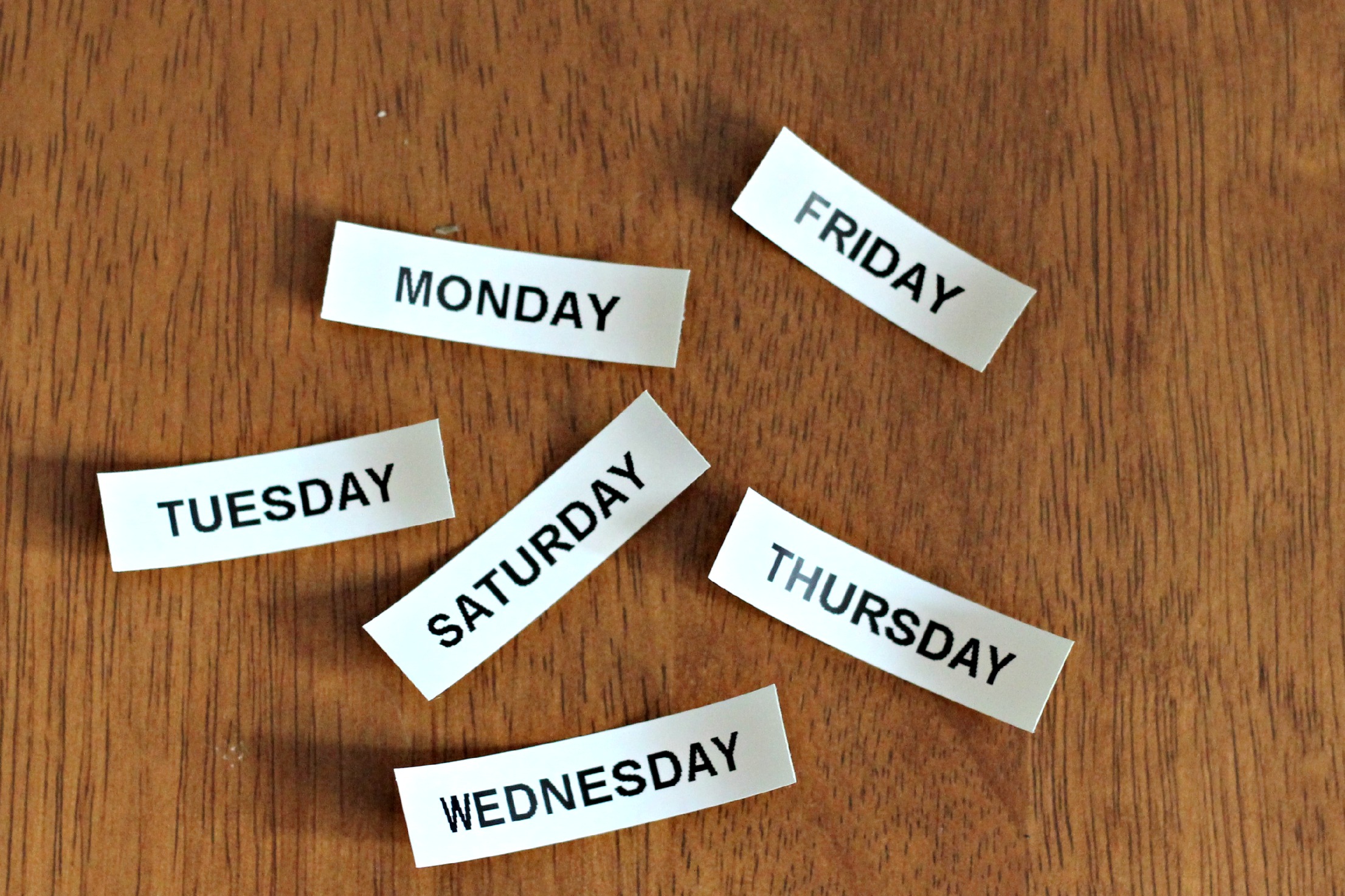 You can get as fancy or simple in the labeling as you like. I went simple and just used my label maker.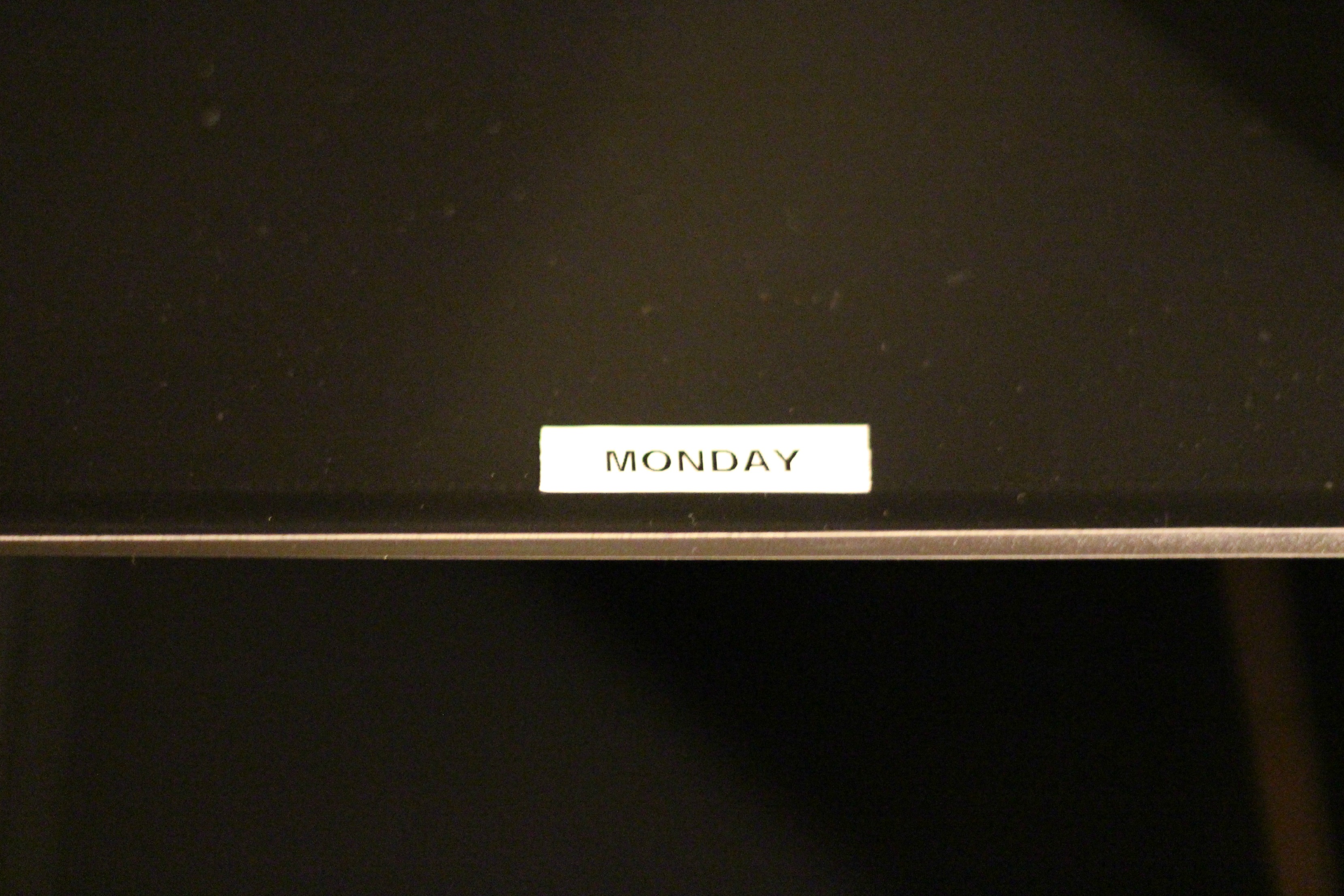 Place the days of the week on the bottom inside of each box and it's easy to plan out a week's worth of clothes. If the kids can't read yet you could number the days of the week. For instance Wednesday would be #3, so you could tell them to put on #3 clothes.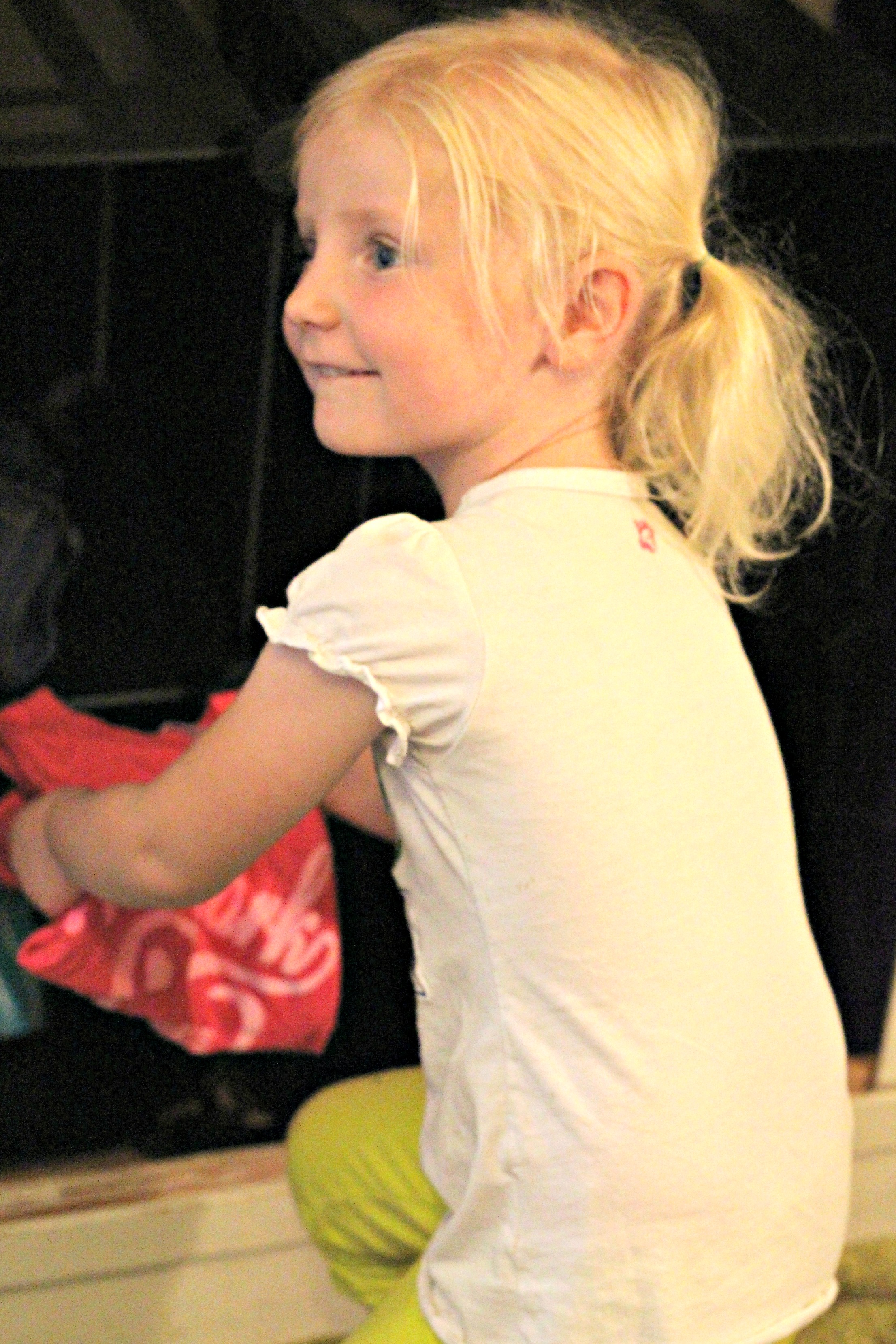 I like to involve the kids whenever possible so they know they are part of the decision. Let them help you plan out the whole week of clothes on Saturday or Sunday. Since they helped decide what to wear there is less chance of a struggle when getting dressed for the day.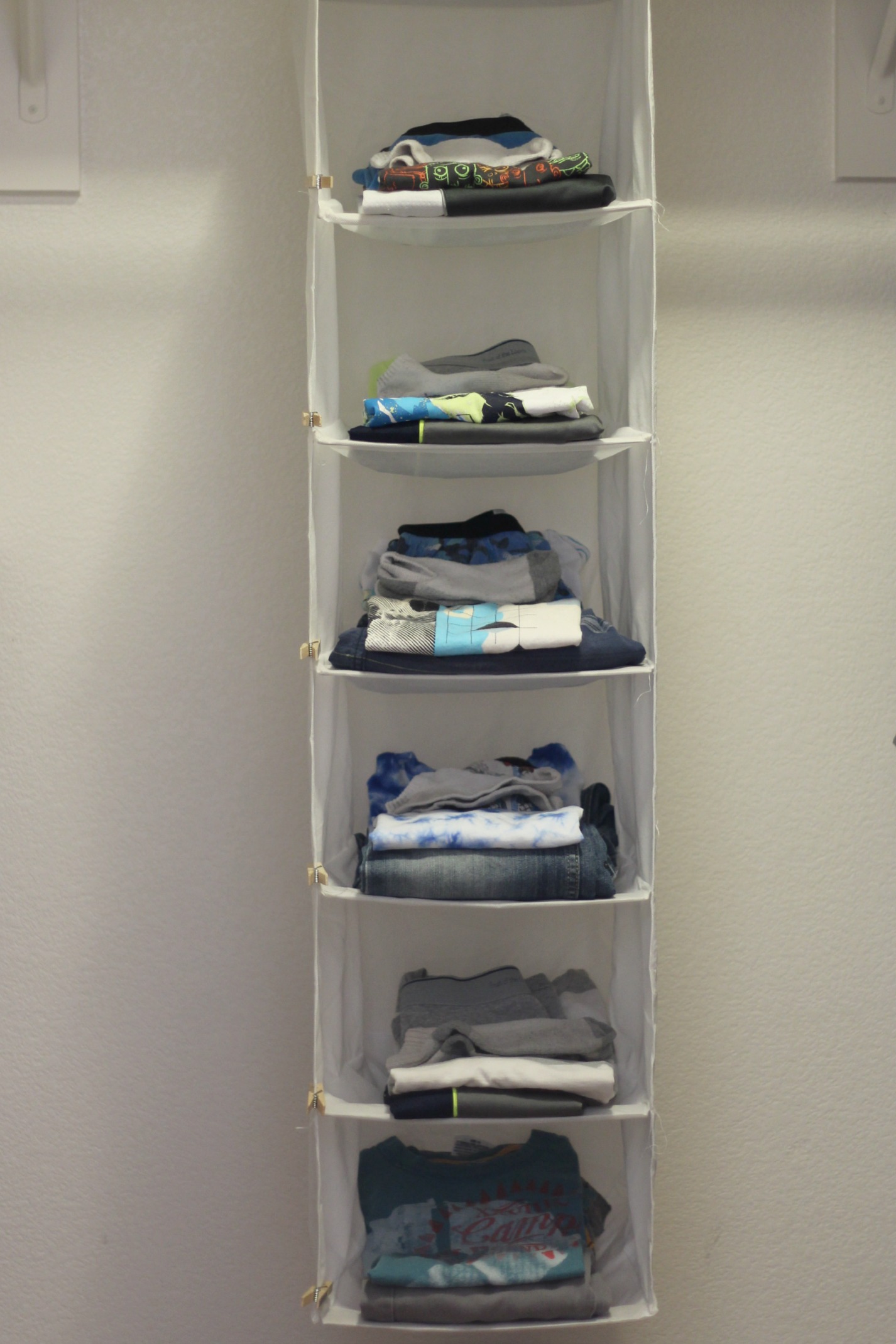 If you have hanging space this fabric hanging shelf organizer is another great option. Each shelf is designated a day of the week. Since it's fabric regular labels don't stick to it well so clothespins were a good option.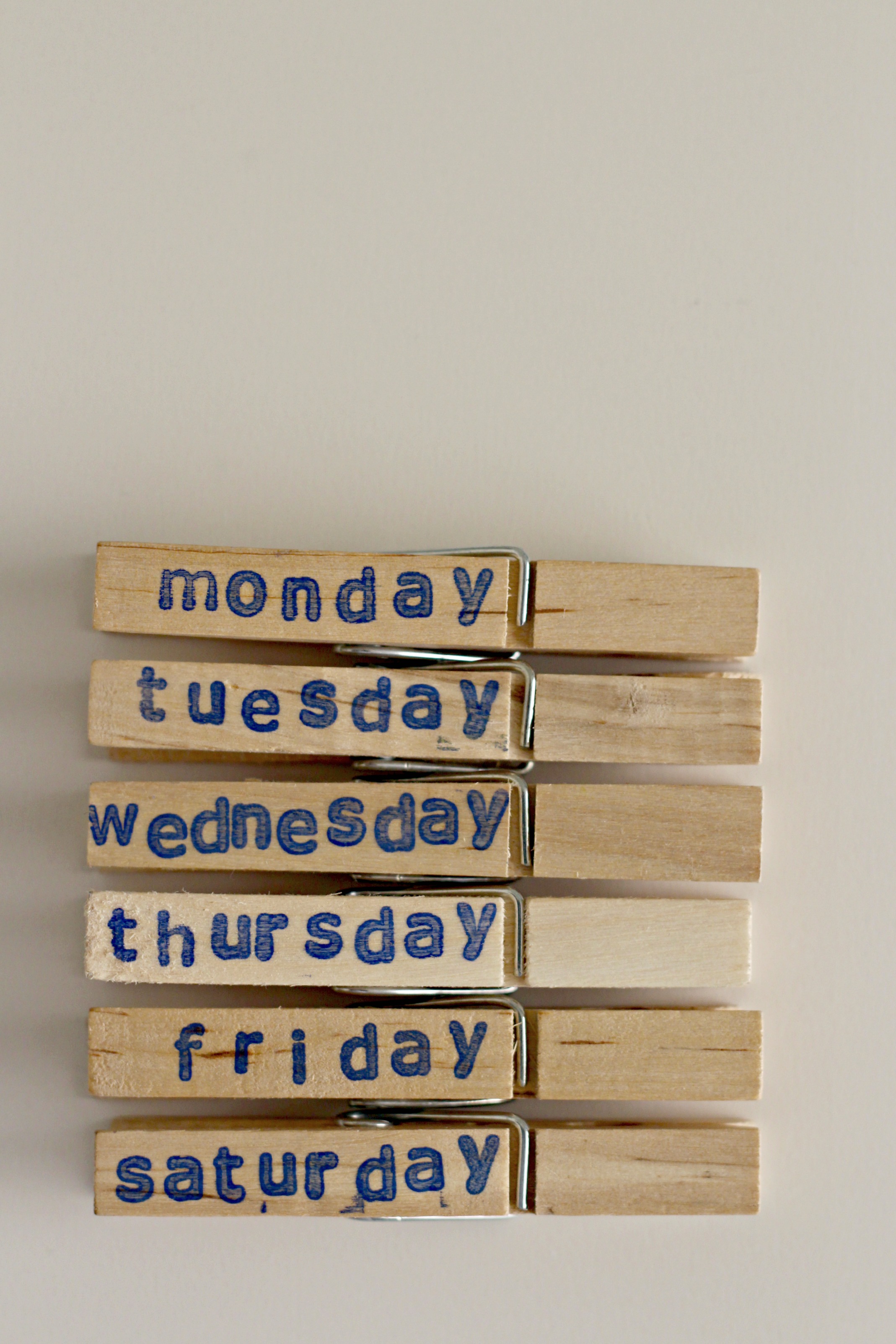 I stamped the clothespins with the days of the week.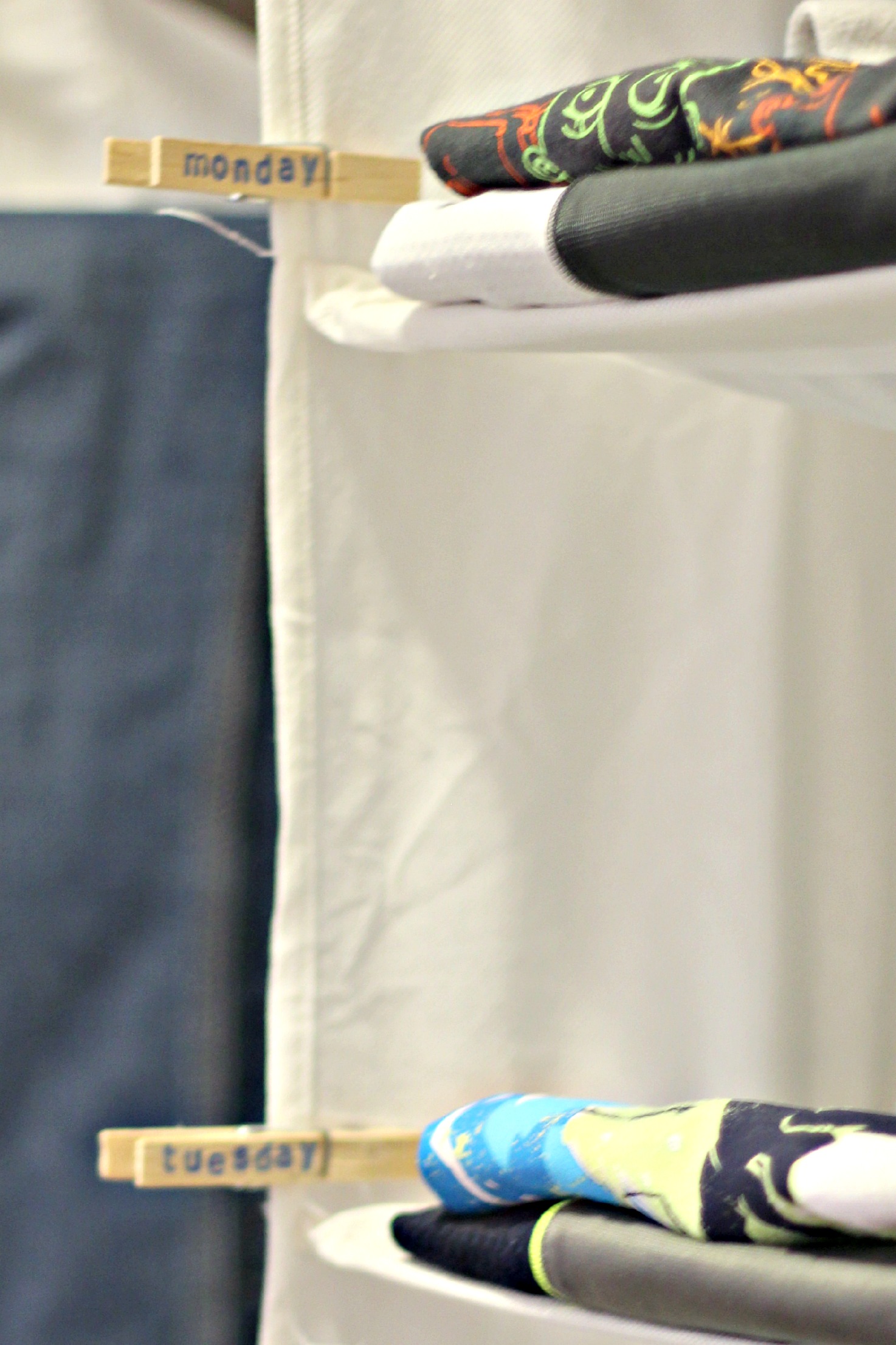 Then simply clipped them to the side of the organizer. Place an outfit for the day on each shelf and don't forget the undergarments and socks. You can use the last shelf for Saturday or for hats and other accessories.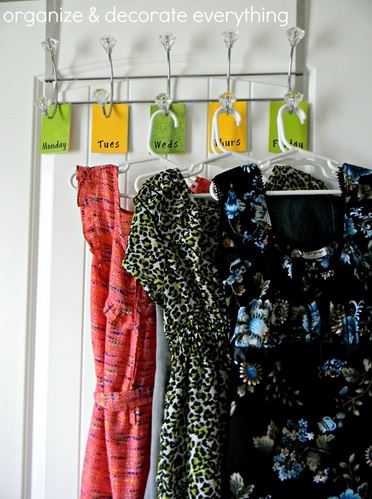 If you have a regular closet door that opens instead of slides, an over-the-door hanger is another good option. I made this one a few years ago for my daughter using tags I made. Hanger/hooks like these are available at Dollar General. There were pink or teal ones available at my store, but I've also seen the silver and white ones at other stores.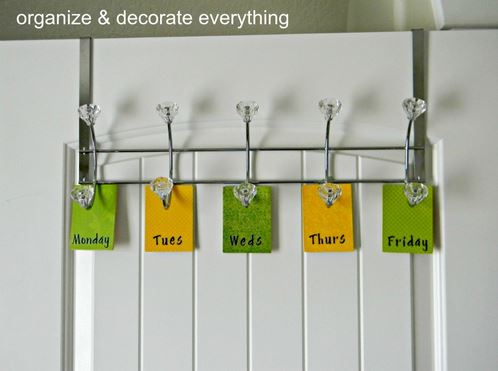 These hanger/hooks are awesome because you can also hang hats, scarves, and other accessories easily from the hooks along with the clothes. I like to have clothes hangers that are the same color and size for each child. If they share a closet they know what clothes are theirs just by looking at the color of the hanger. Plus since I'm an organizer I like how a closet full of the same uniform hangers looks. You don't need to spend a lot of money. The plastic ones work just fine and they come in children sizes also.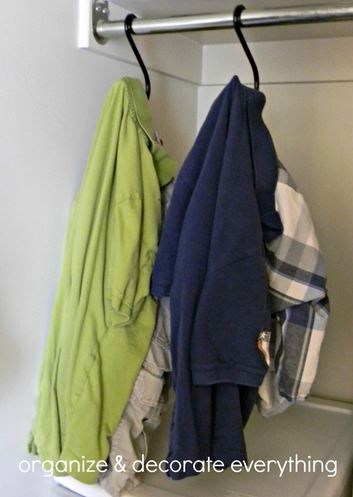 If you don't have a lot of space to plan out clothes for a whole week this is a great option. Before going to bed pick out 2 outfits for your child, the next morning they get to choose the outfit they want to wear. It lets them be part of the decision with you still being in control of their clothing options.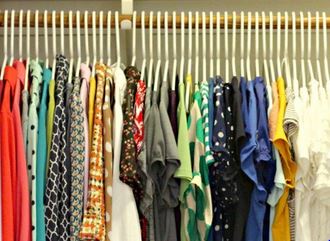 Here are a few more ideas:
Look at the weather forecast for the whole week and pick clothing according to weather.
Let the kids have as much say in their outfits as you feel comfortable with, there will be less struggles if they feel like they have participated in the decision.
Don't forget to include everything that goes into dressing that day: socks, shoes, undergarments, hats, jewelry, scarf, belt, etc.
This doesn't have to be limited to kids. When I was working outside the home and even now if I need to be somewhere besides my house or errands, I will choose my clothes and accessories the night before to take the guess work out of it in the morning.
While you're at Dollar General getting school and craft supplies don't forget to check out other areas of the store and pick up everything you need to get you closet and school clothes organized.