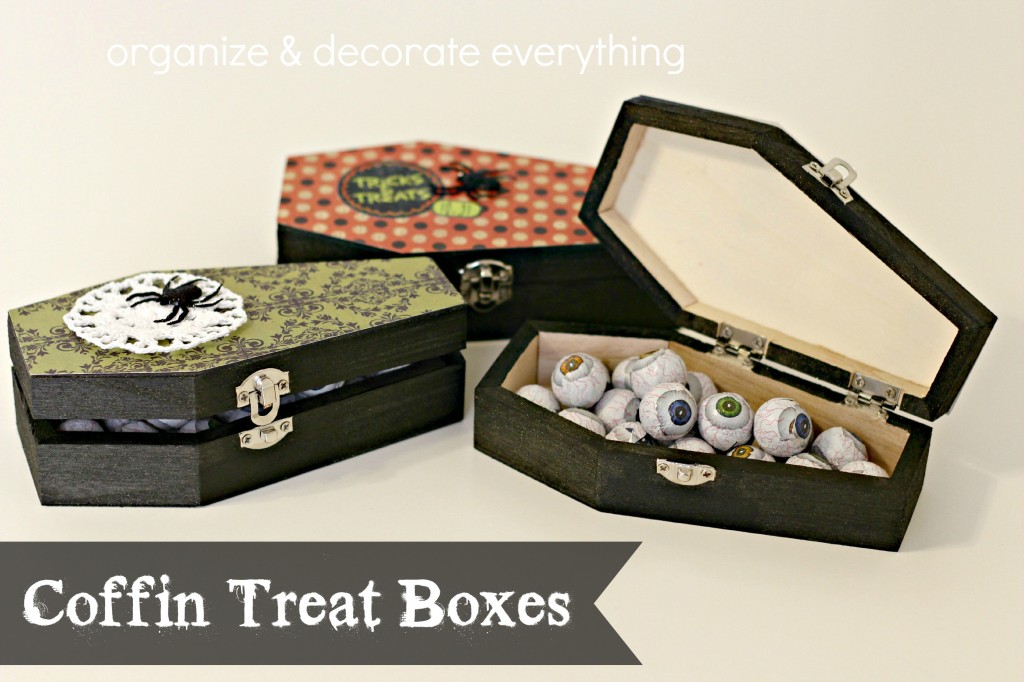 I actually bought these coffins last year and then never did anything with them. I couldn't remember where I bought them, then I saw them at Michael's last week so that's where I'm assuming I got them.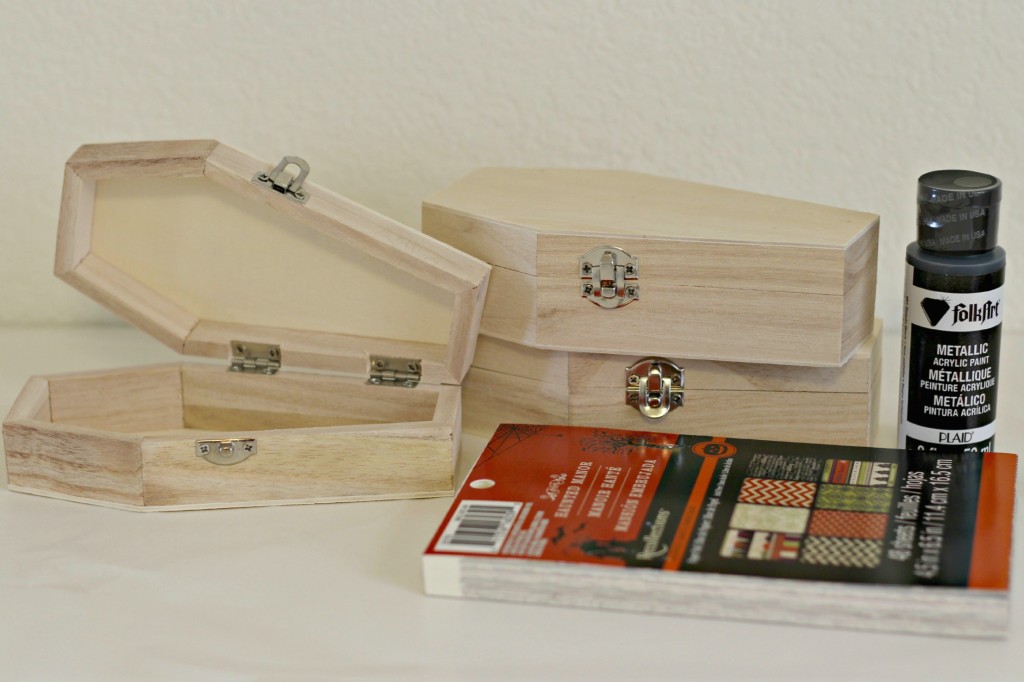 I chose metallic black paint to add a little sparkle to the coffins. I used a small brush to paint around the locks and hinges then a sponge brush for the rest. If you look close you can see the sparkle.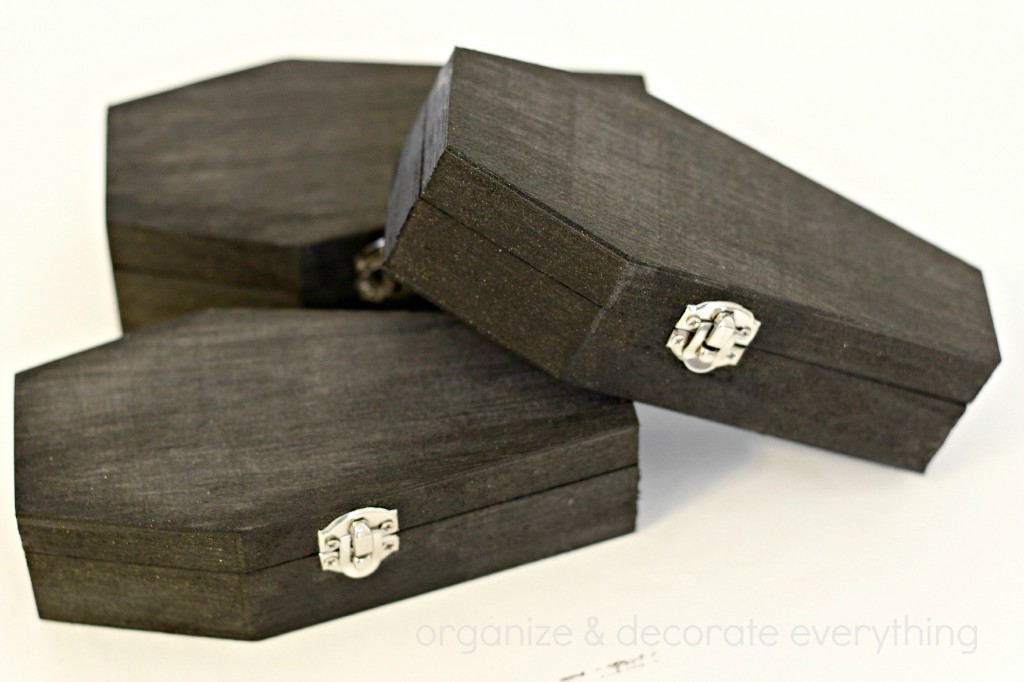 I like to give the kids a little treat for Halloween but not too big since they'll be getting tons of junk soon enough. I thought these boxes would be perfect for them.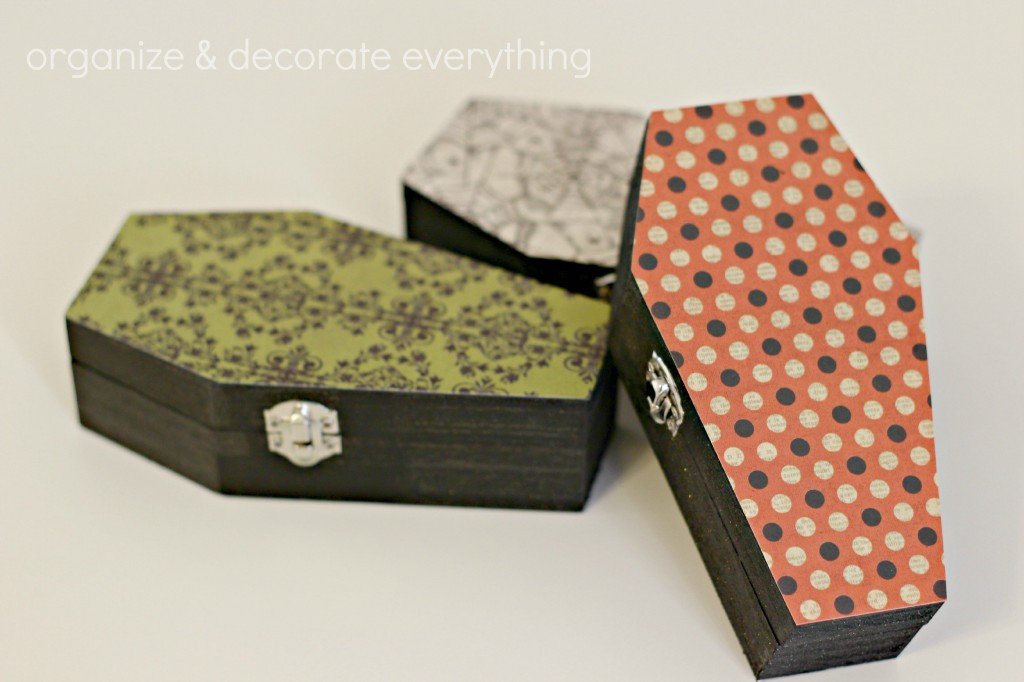 I chose different paper for each box and applied it to the top using mod podge. Trace around the box on the back side of the paper to get the exact shape.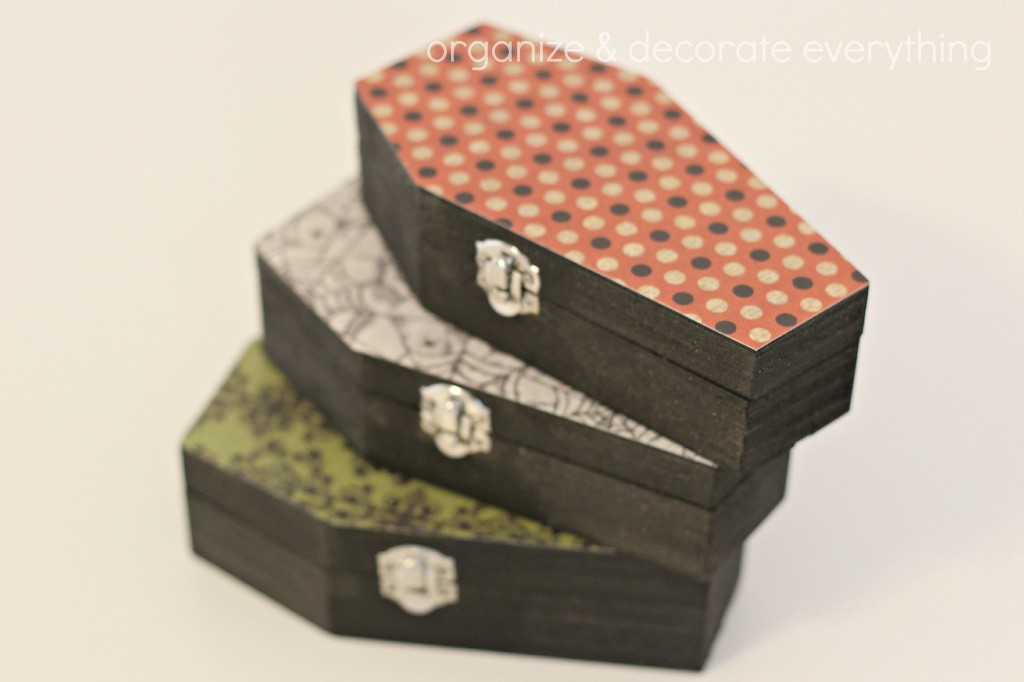 Then I added embellishments to personalize them a bit more. I added the glitter spiders to all 3 of the boxes.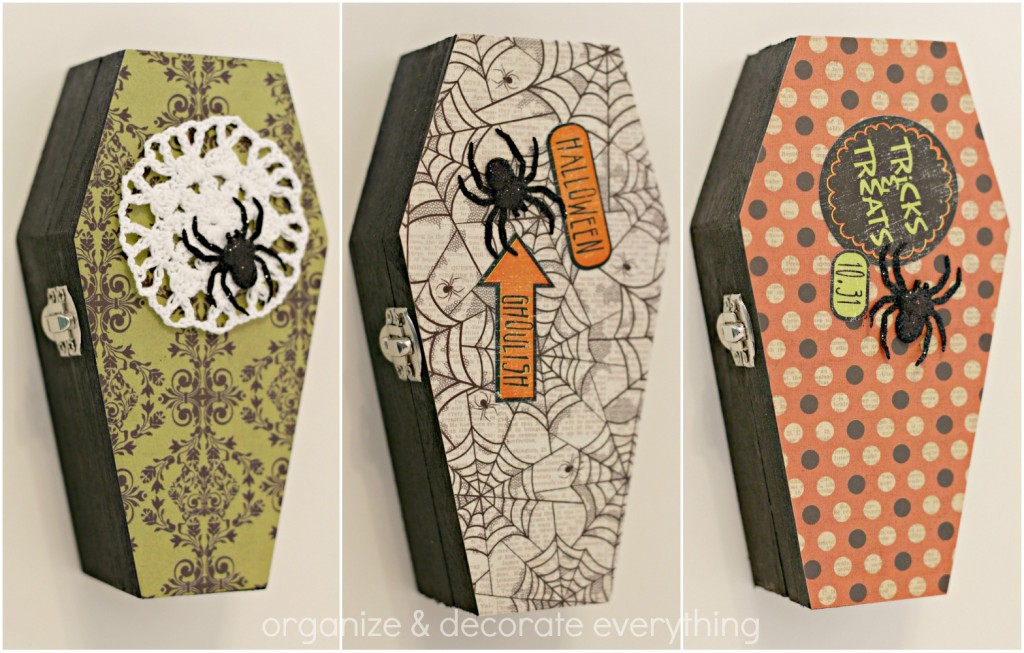 Don't you think chocolate eyeballs are the perfect treat to include in the coffin boxes? I think the kids will love them!