Make these Coffin Treat Boxes and fill them with a spooky and sweet Halloween surprise.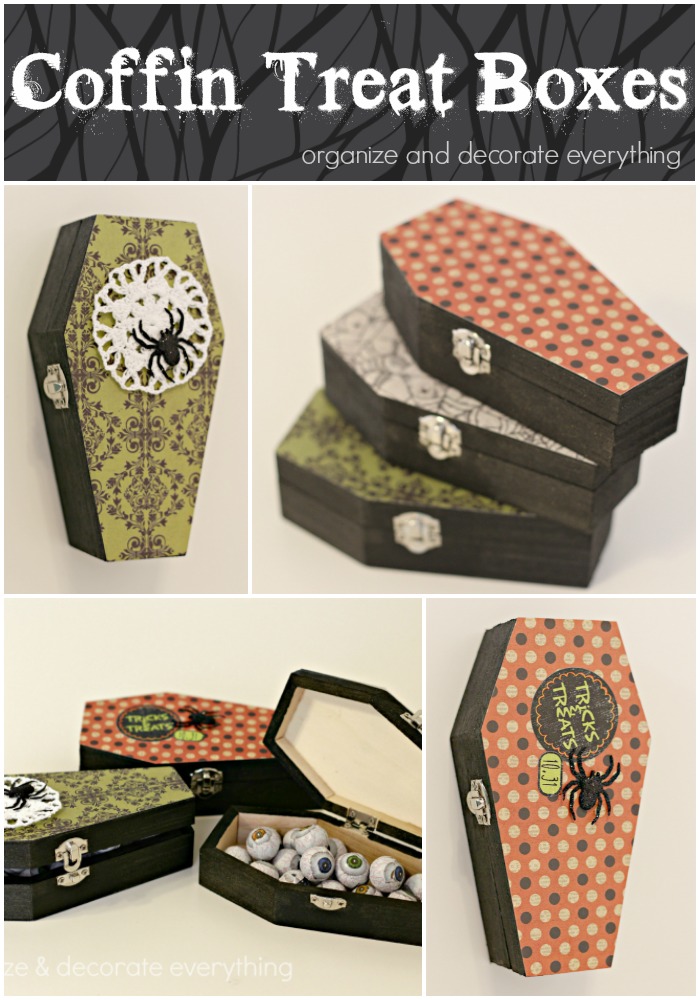 I actually bought these coffins last year and then never did anything with them. I couldn't remember where I bought them, then I saw them at Michael's last week so that's where I'm assuming I got them. Anyone else do that? Buy something with the intent of crafting right away and then a year later it's still waiting patiently to be turned into something awesome. I can't be the only one right?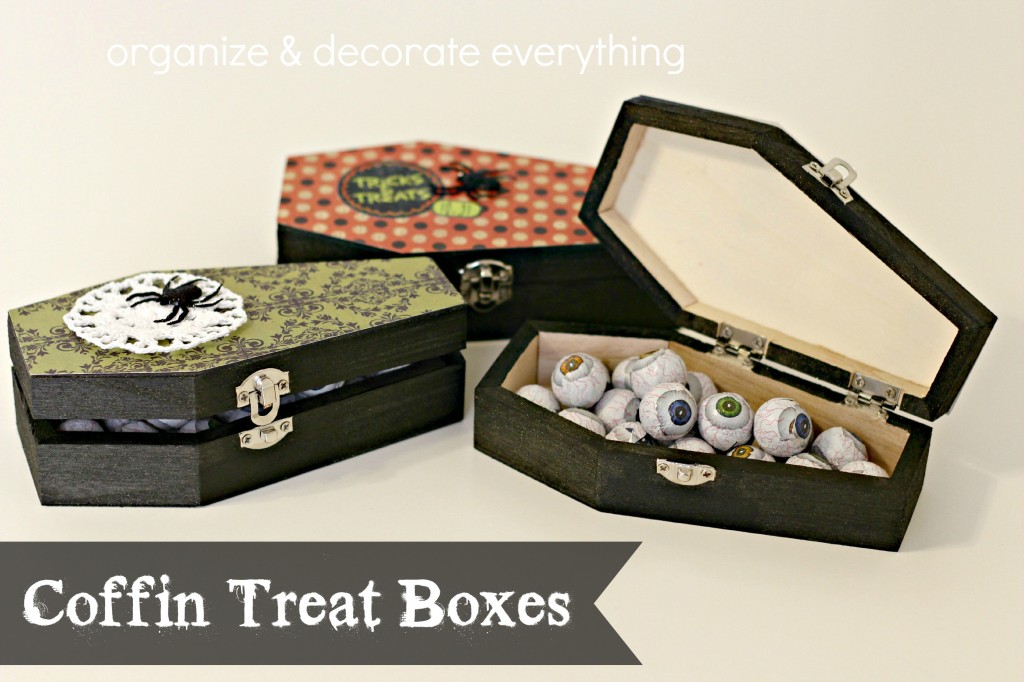 I believe the coffins are about $1.50 each but I've also seen some a little larger this year and I think they were around $3. You will also need black paint, Halloween patterned scrapbook paper, a few small embellishments, and also the treats or little Halloween trinkets.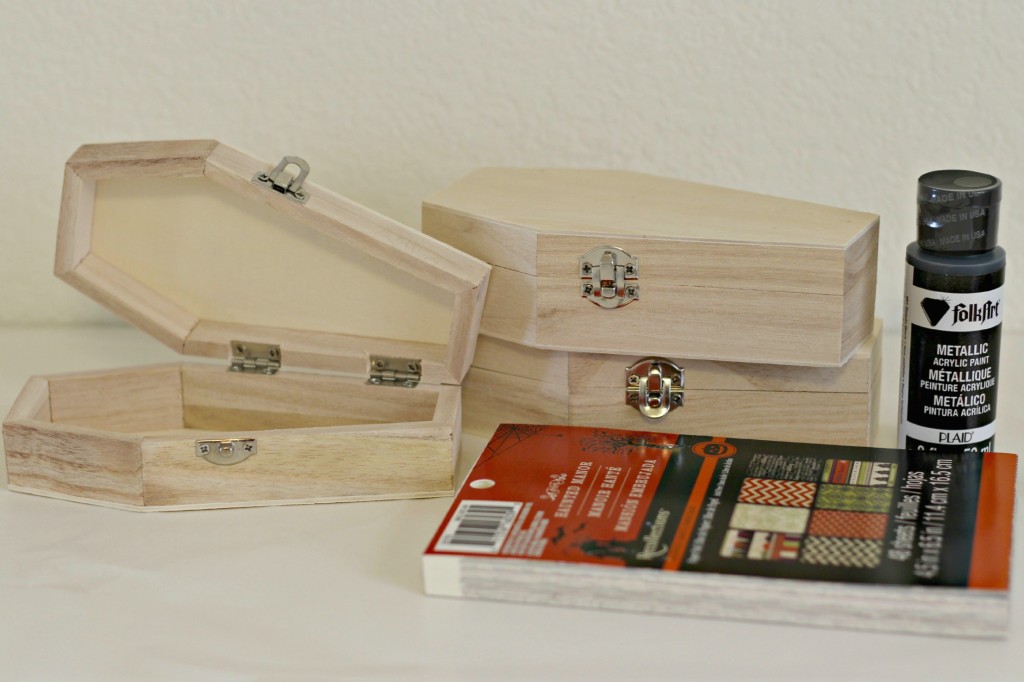 I chose metallic black paint to add a little sparkle to the coffins. Use a small brush to paint around the locks and hinges then a sponge brush for the rest. If you look close you can see the sparkle. You will probably need 2 coats of paint. I didn't paint the inside of the boxes but it would have a more finished look if you did.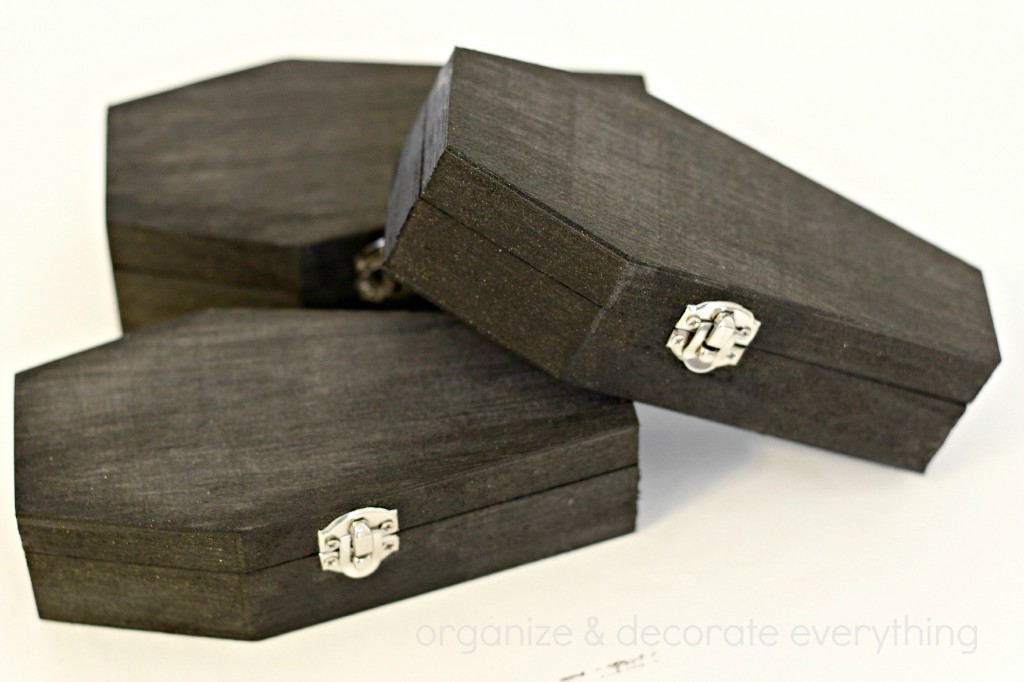 Giving little treats for Halloween is fun but these containers makes it even more special. They would be great gifts for neighbors, kids, grandkids or even students.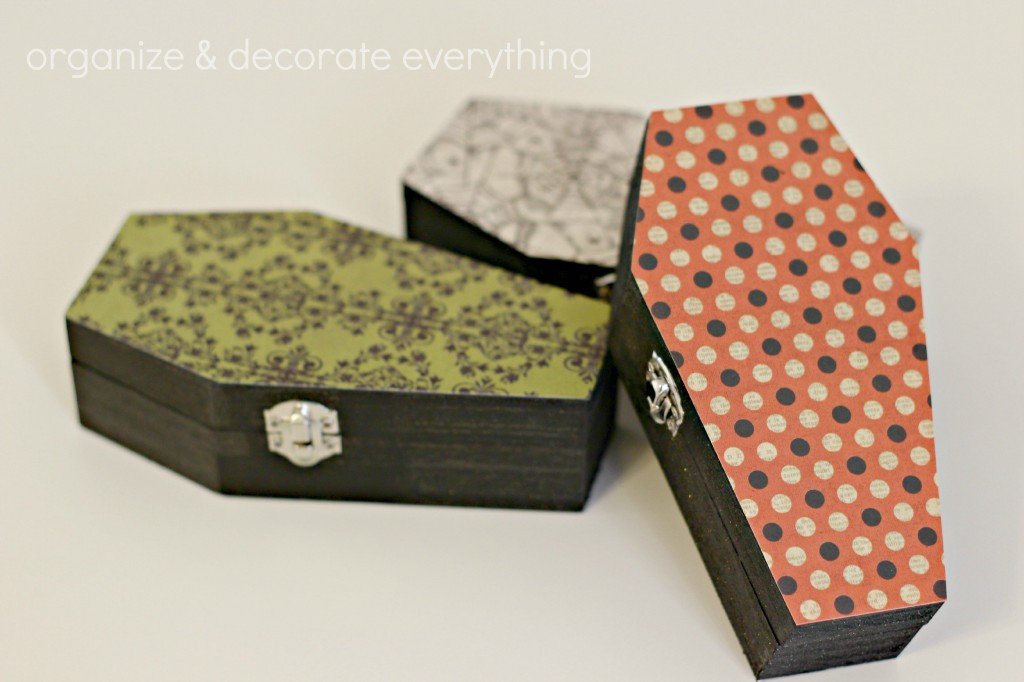 Once the paint is dry chose different patterned paper for each box and apply it to the top using mod podge. Trace around the box on the back side of the paper to get the exact shape and size. I used a little roller to make sure all the bubbles were out of the paper then applied a top coat of mod podge to protect the paper.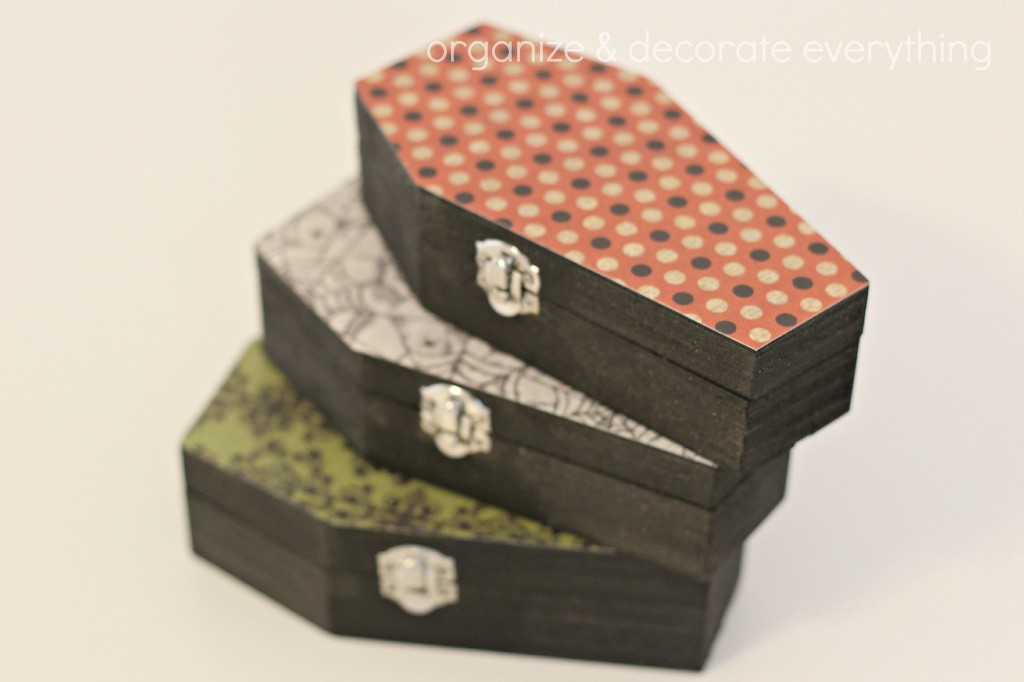 Add embellishments to personalize them a bit more. Stickers are an easy embellishment but you can also use small spiders or even a small doily or string for a spider web.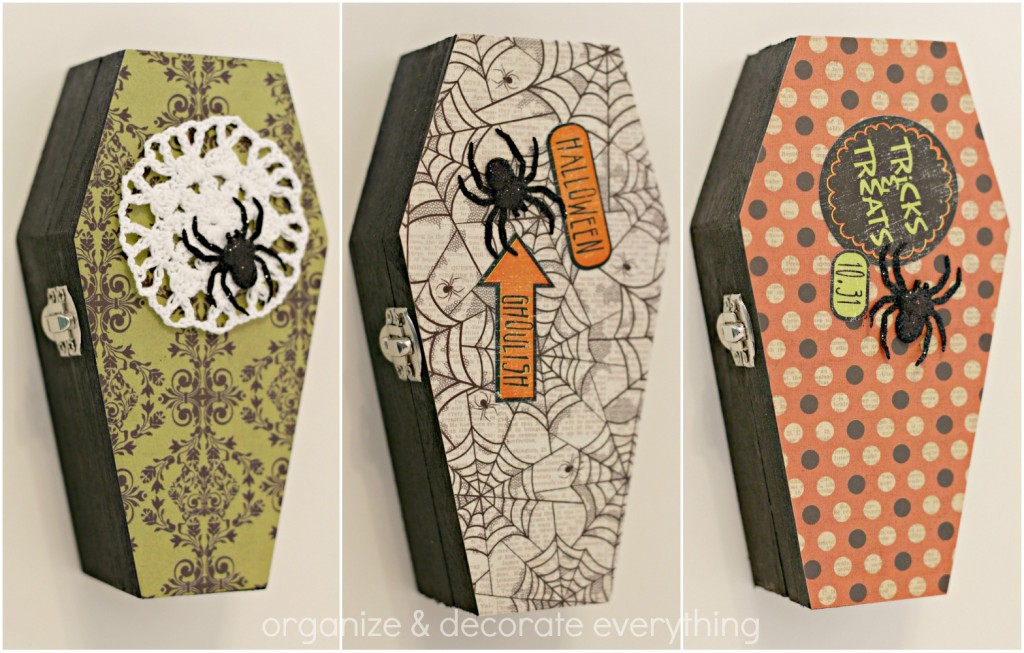 Don't you think chocolate eyeballs are the perfect treat to include in the coffin boxes? What treats or trinkets would you include?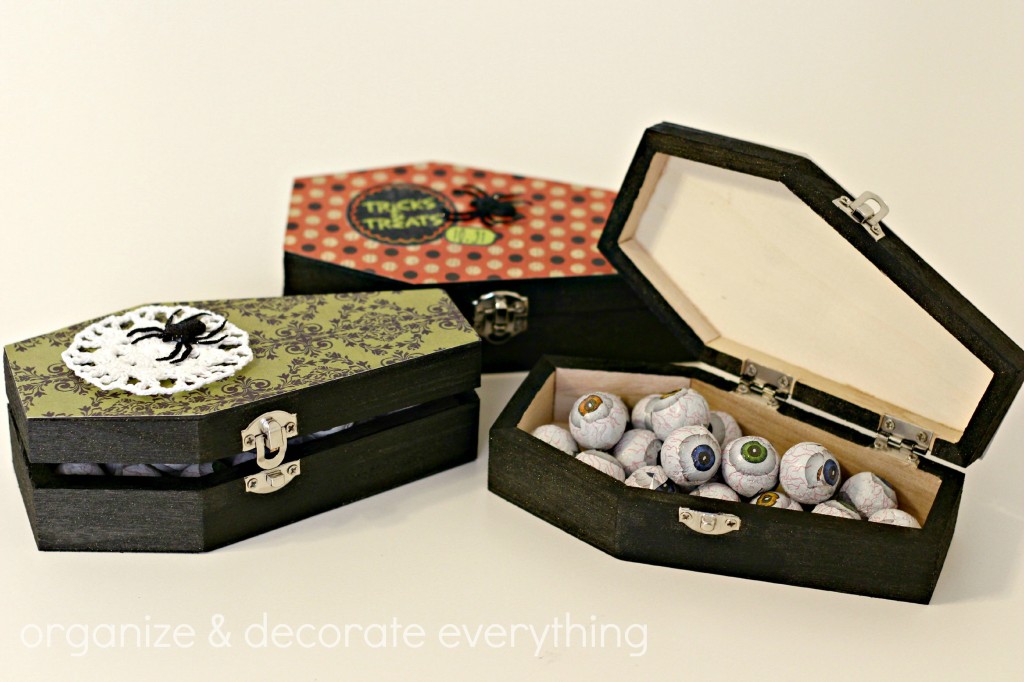 Pin it for later: Coffin Treat Boxes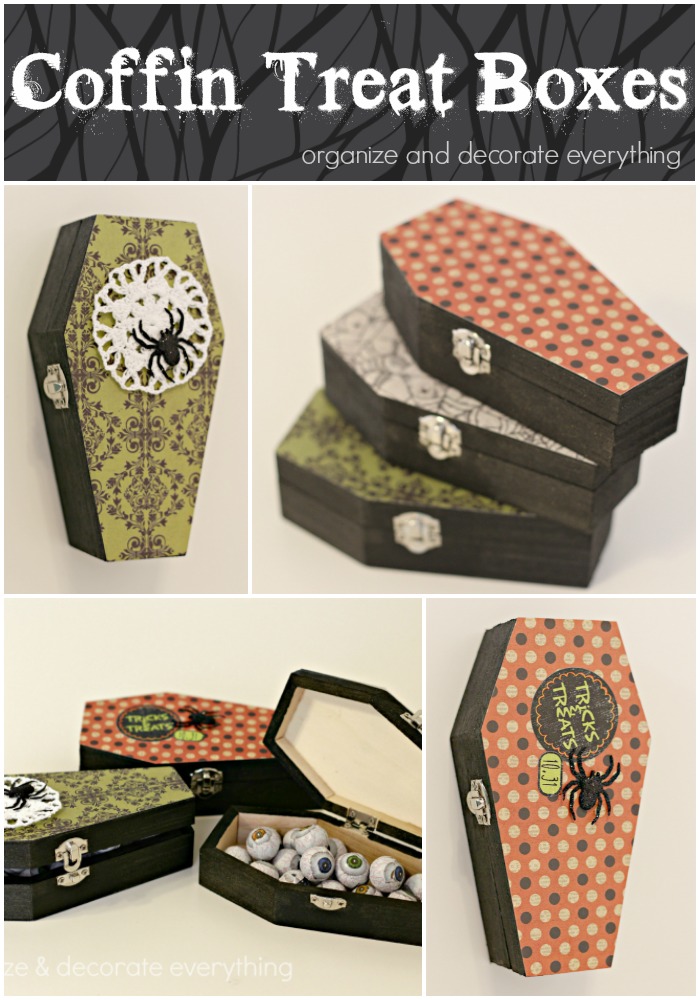 You might also like: