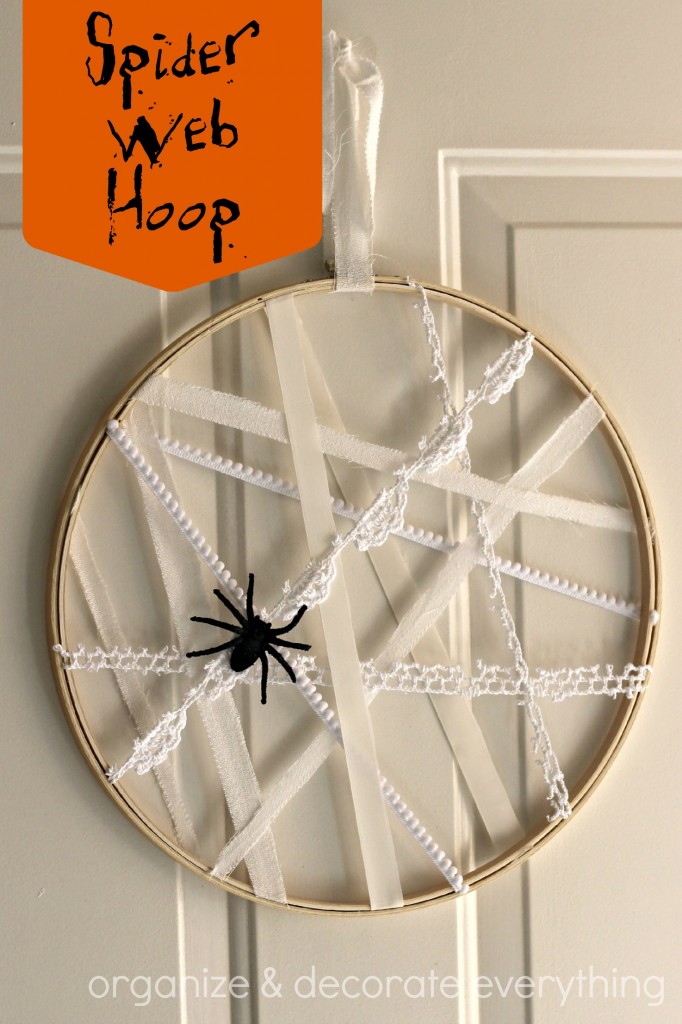 I'm slowly finding my craft supplies and couldn't wait to get started on some Halloween crafting. This is such a simple and fast project with only a few supplies, so let's get started.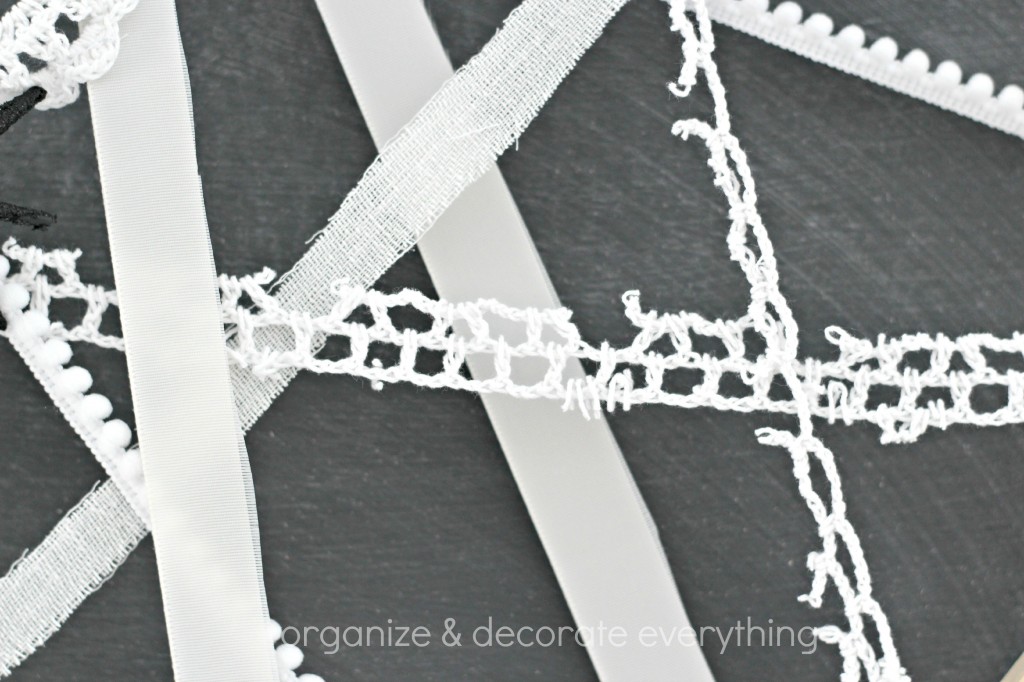 I started by de-constructing a doily. I just cut around in a circle until I got a strip, then pulled on it a little to make it even more ratty. I was able to get 3 pieces from a 6″ doily. Then I gathered some white strips of fabric, ribbon, and pom-pom trim to add to the web.
I randomly laid the pieces across the hoop and adjusted them until I liked how it looked.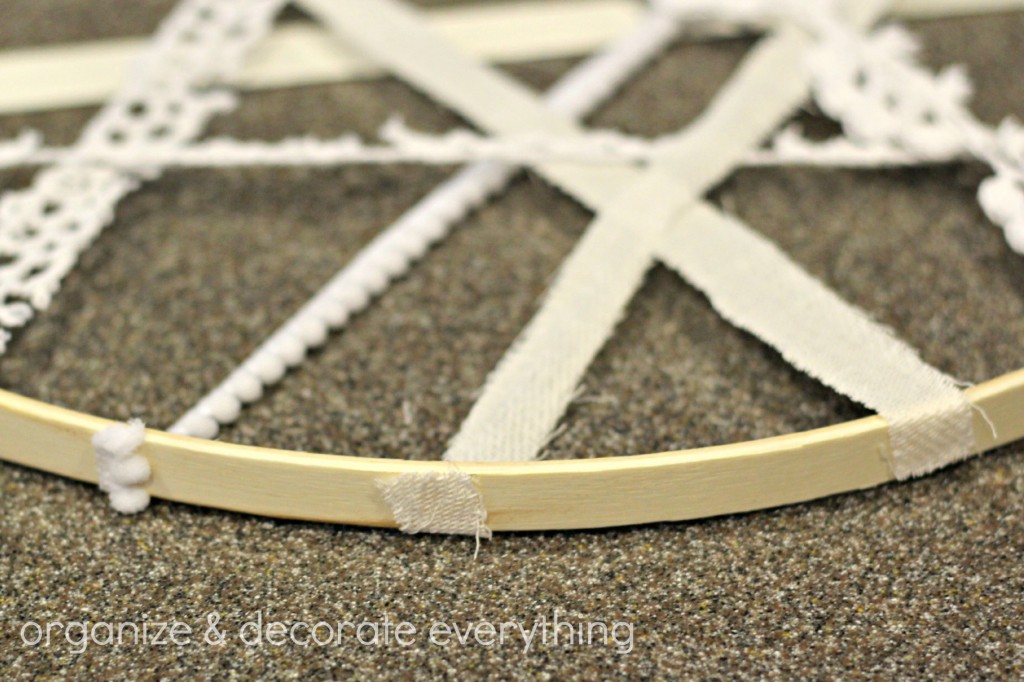 Once I had it how I wanted it I placed a small amount of hot glue on the ends to hold it in place. Then I trimmed off any excess pieces. I put the 2 hoops together to hide the ends.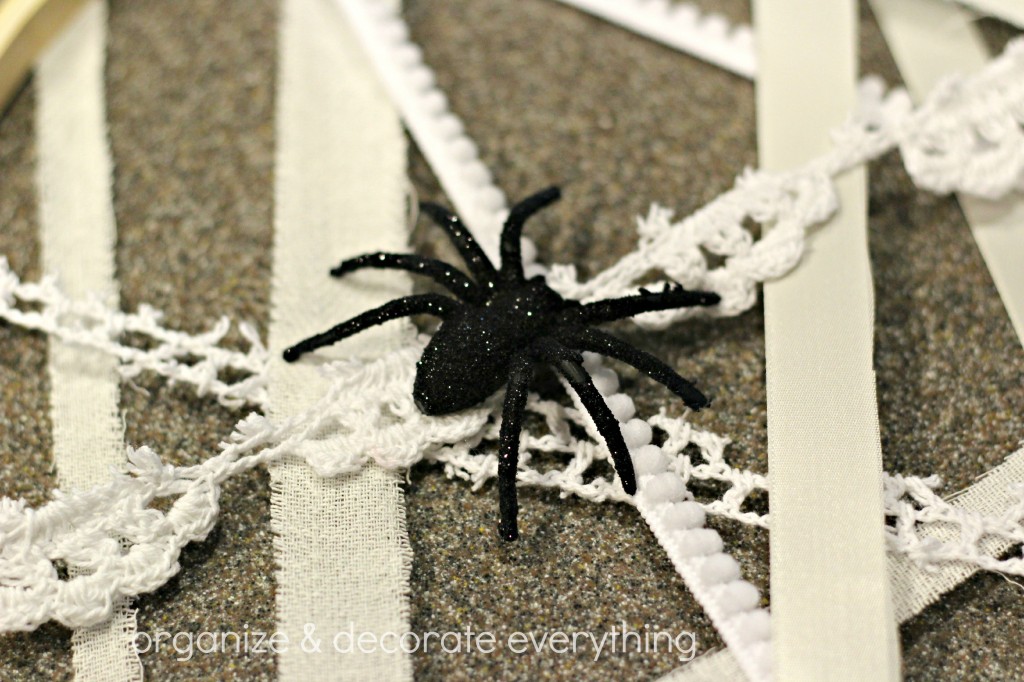 And hot glued the spider in place. Then I added a piece of ripped cloth to hang it from.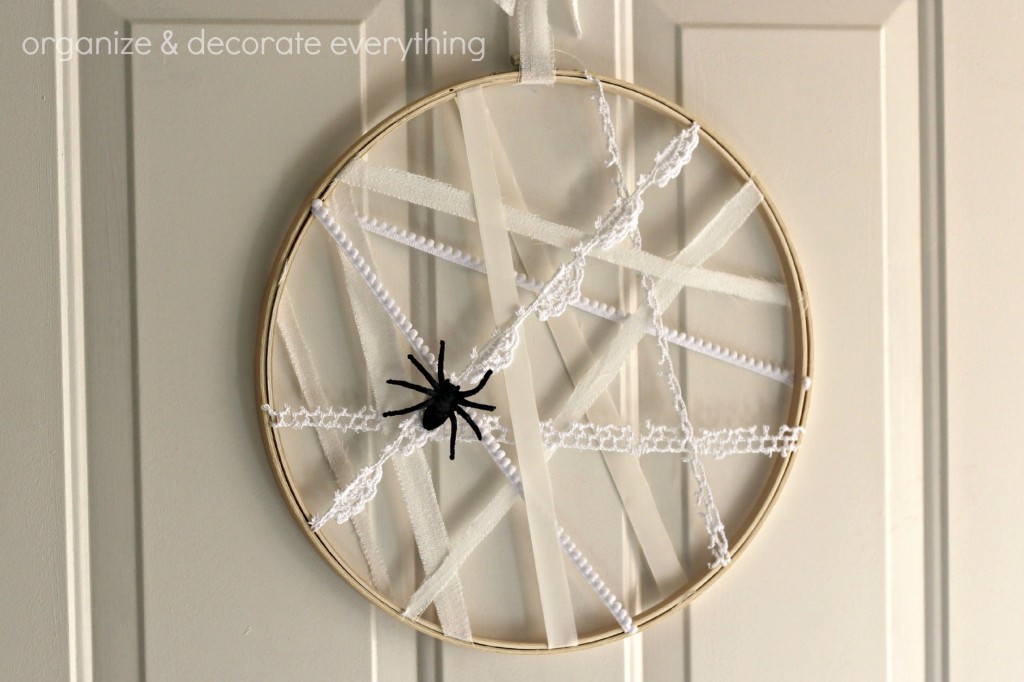 I originally made it for the front door but it got super windy right after I took these pictures.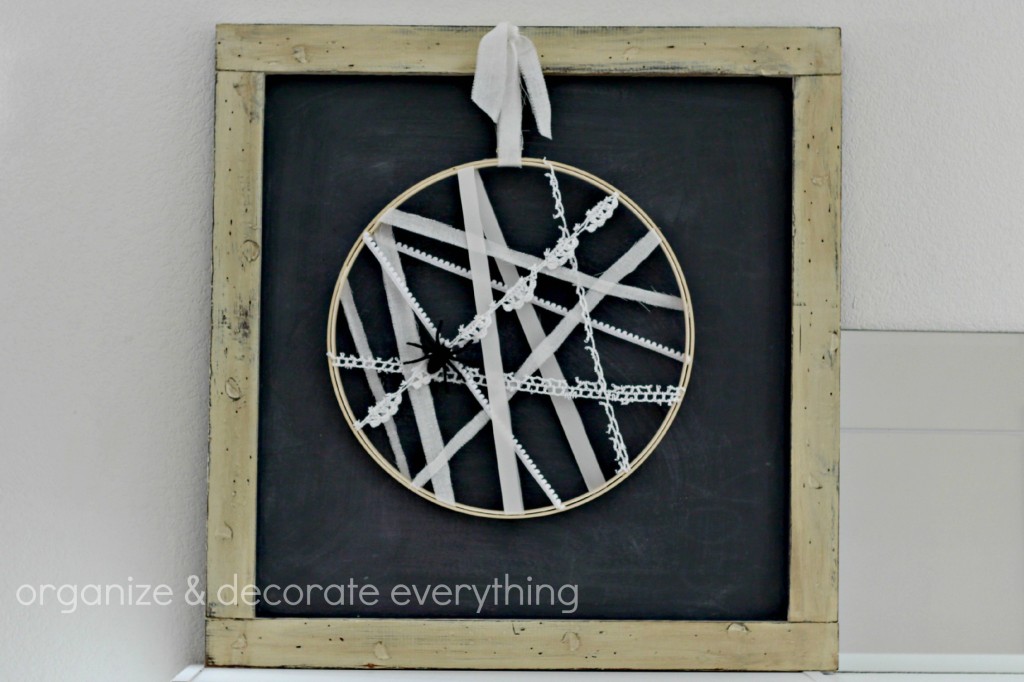 So I brought it in and hung it over the chalkboard on top of the living room bookcases. Now I need to decide where I like it more. Front Door or Chalkboard, where would you hang your spider web hoop?
I'm linking to these awesome blog parties:
Show and Tell at SNAP
Check Out These Related Posts