Make a Spider Web Hoop using scrap ribbon and fabric pieces to create a unique Halloween decoration.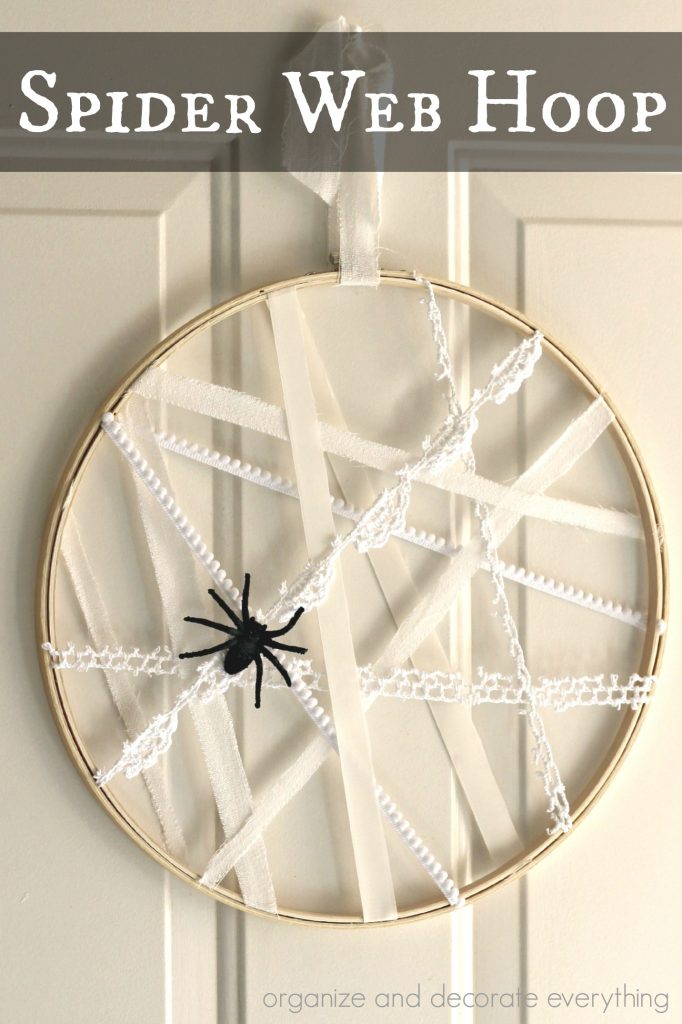 The best part about creating your own Halloween decorations is that you get unique one-of-a-kind home decor. I love creating something no one else has. This is such a simple and fast project with only a few supplies, so let's get started.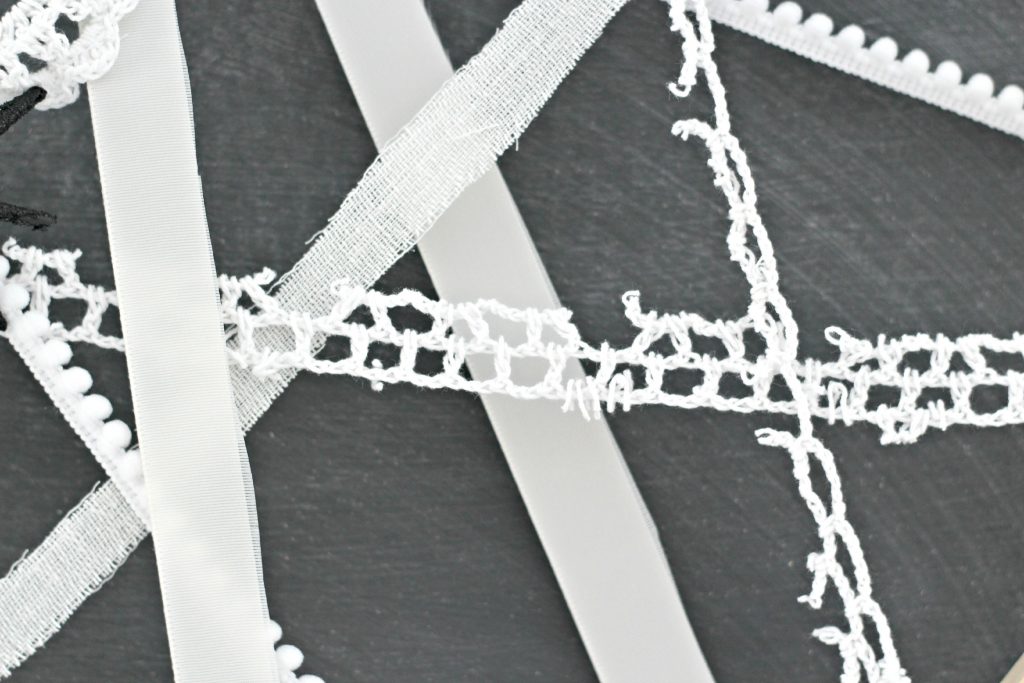 Supplies needed:
embroidery hoop (any size)
white doily
various trims (lace, pom poms, fabric strips, ribbon)
hot glue
plastic spider
You can pick any size hoop you like. Mine is quite large so I can hang it on my door in place of a wreath but you can also make smaller ones for other areas of your home. I'm thinking of making a few more and hanging them on a wall all together or over the fireplace.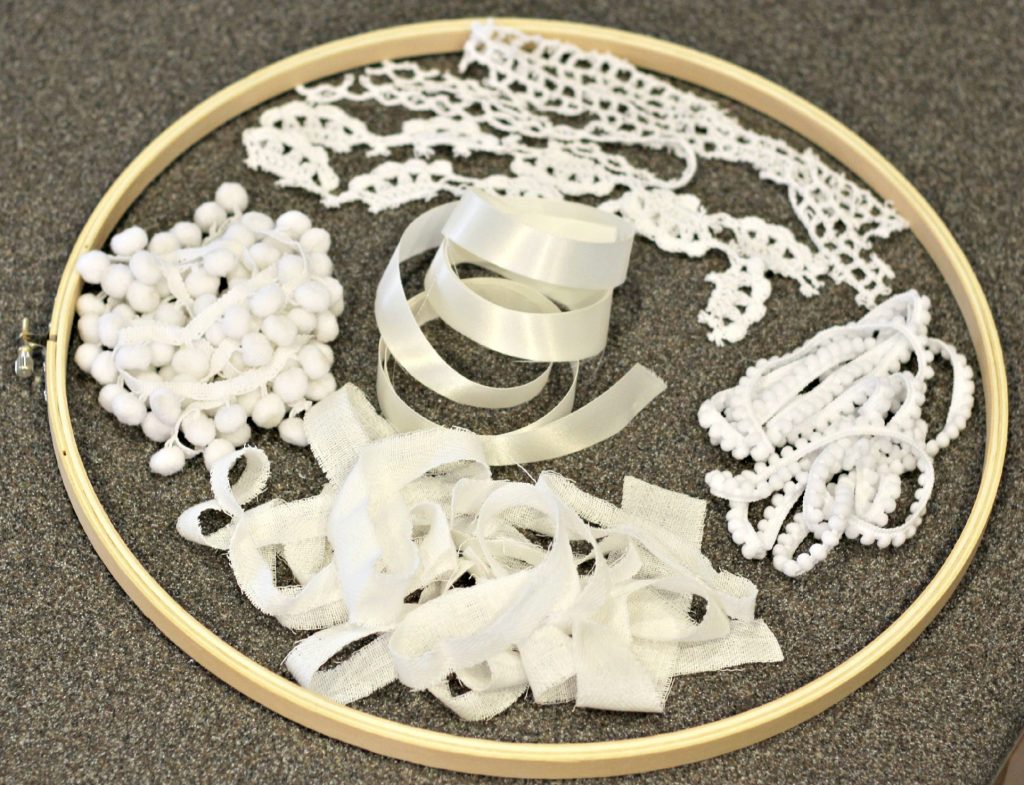 Start by de-constructing a doily. Cut around in a circle until you get a strip, then pull on it a little to make it even more ratty. I was able to get 3 pieces from a 6″ doily. Gather white strips of fabric, lace, ribbon, and pom-pom trim to add to the web.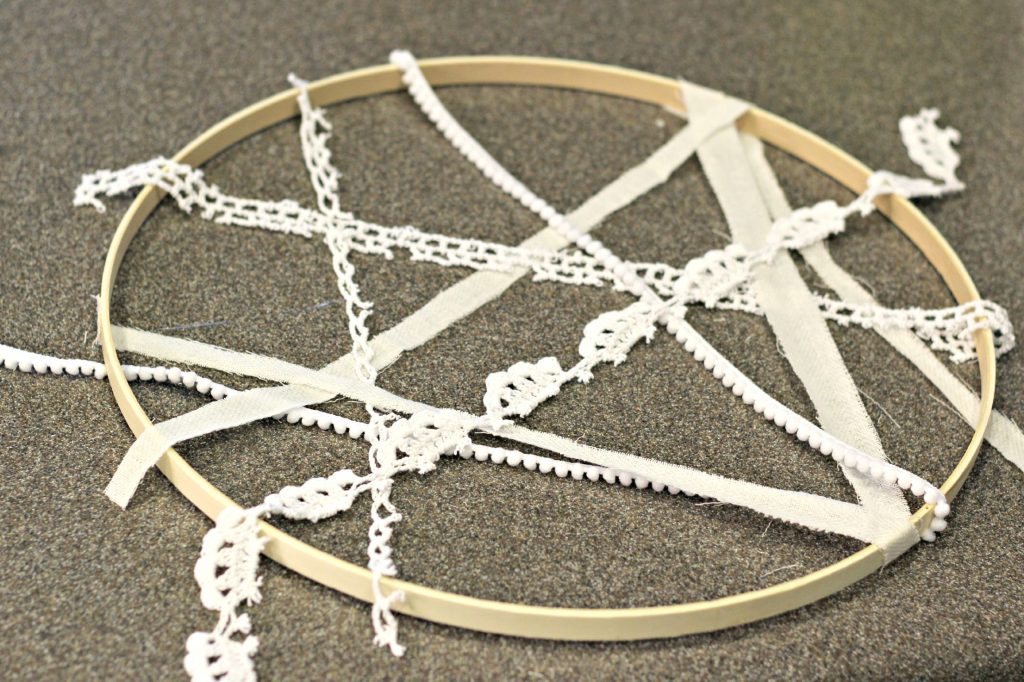 I randomly laid the pieces across the hoop and adjusted them until I liked how "the web" looked. Once the web is how you want it place a small amount of hot glue on the ends to hold them in place. Trim off any excess pieces. Put the 2 hoops together to hide the ends and to finish the spider web.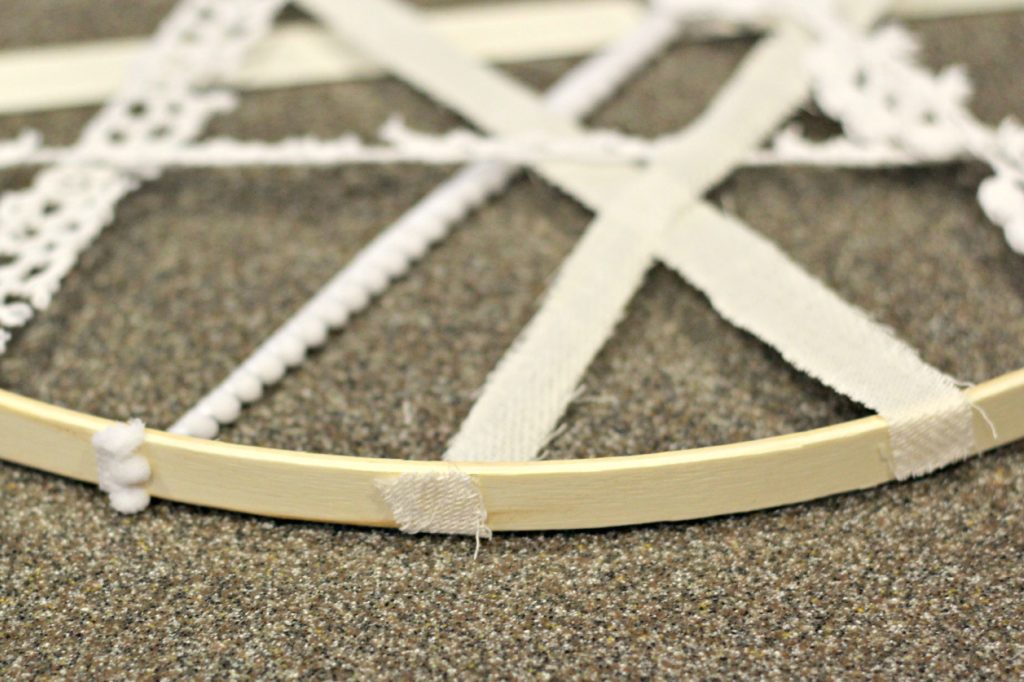 Decide where to place the spider and hot glue it in place. Add a piece of ripped cloth around the hoop to make a hanger for the web.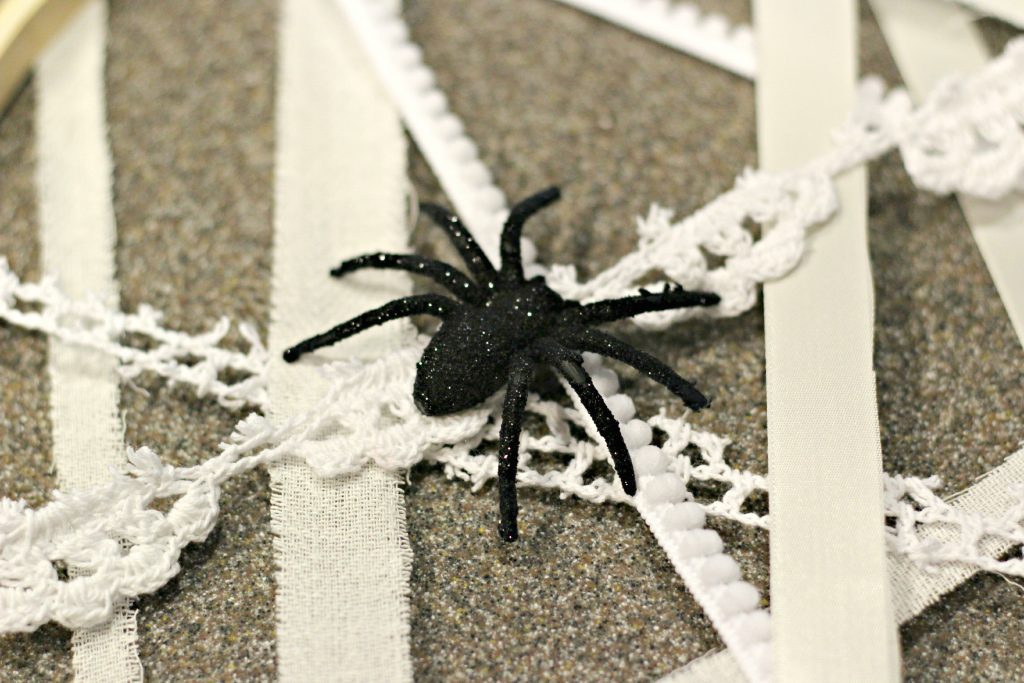 I originally made the spider web for the front door but it got super windy right after I took these pictures. I might put it back outside once the wind dies down. It's really light so it won't do well in strong winds.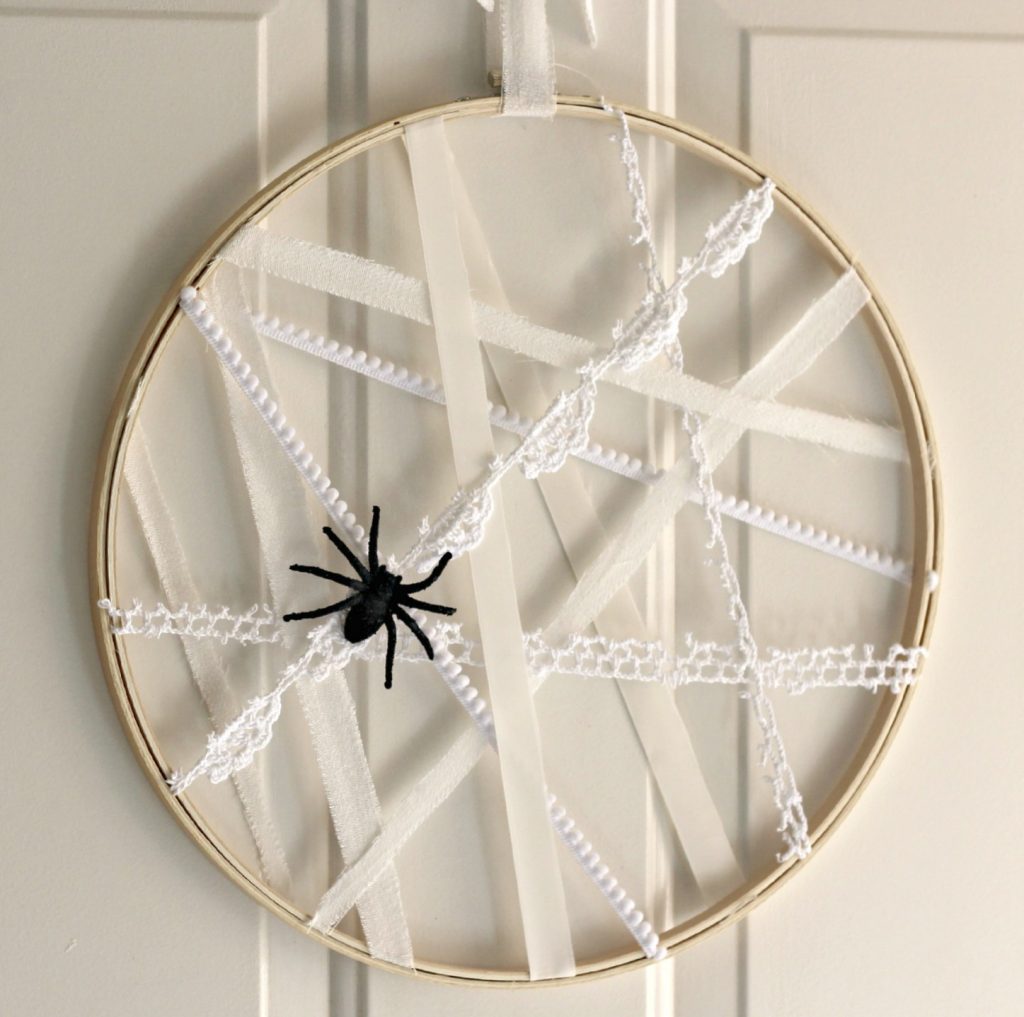 I brought it in and hung it over the chalkboard on top of the living room bookcases. Now I can't decide where I like it more. Front Door or Chalkboard, where would you hang your spider web hoop?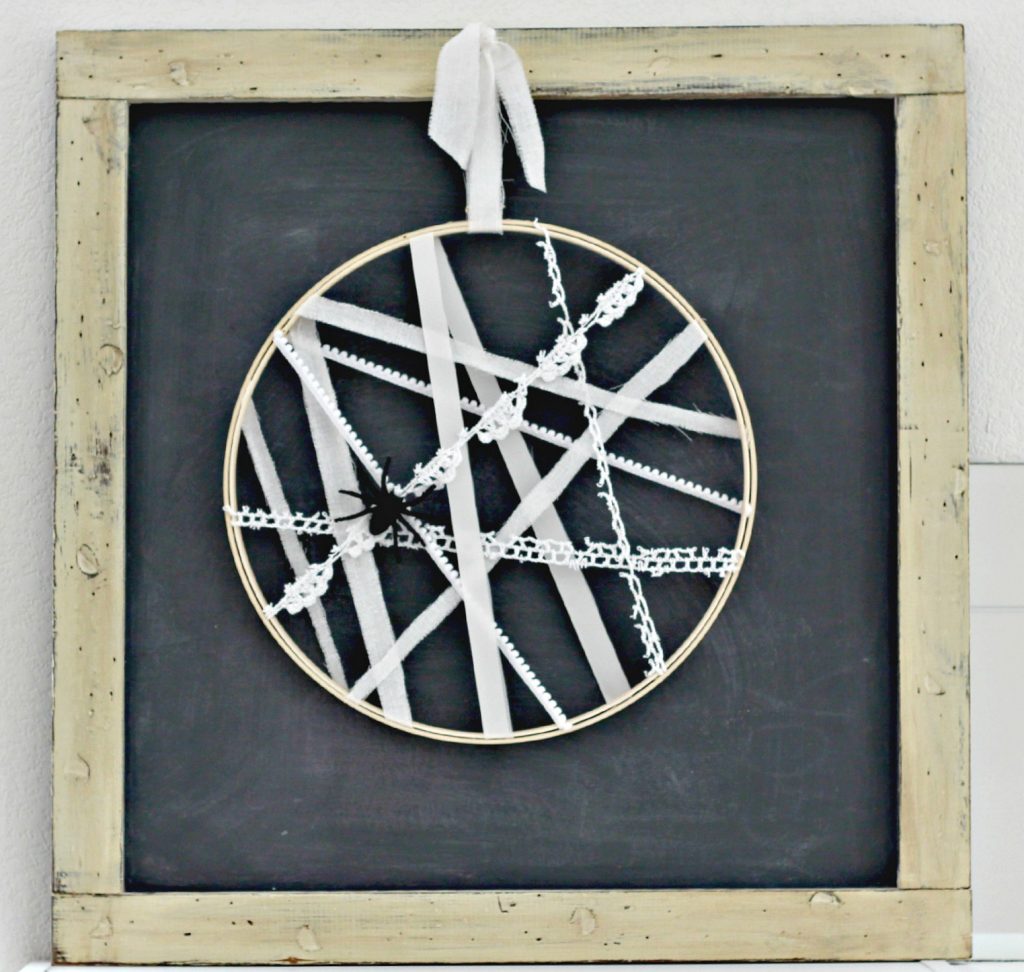 Pin it for later: Spider Web Hoop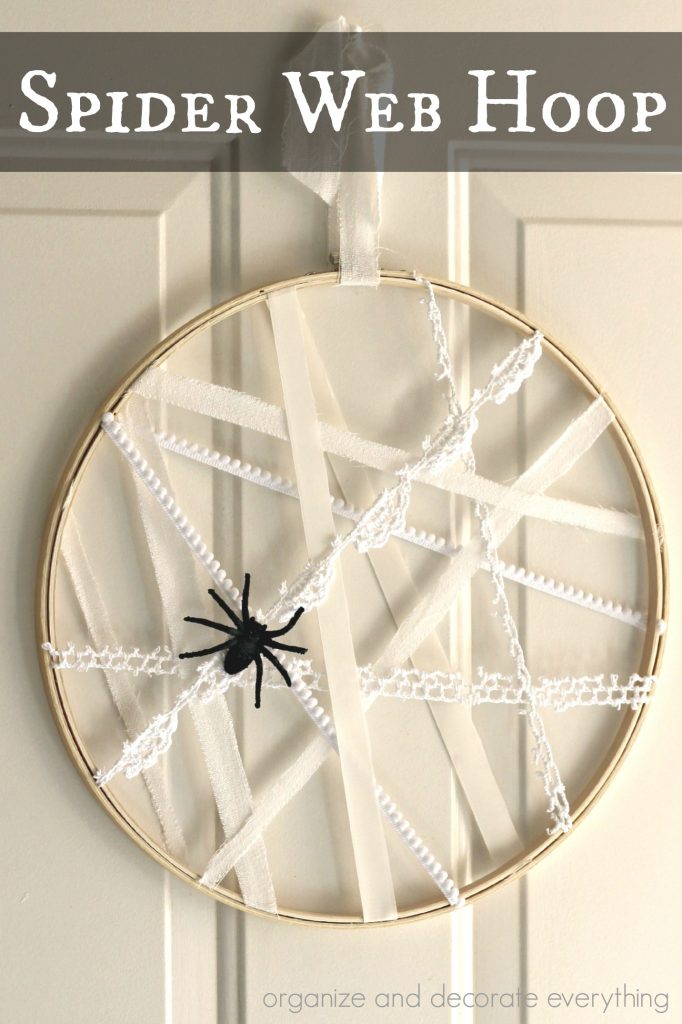 You might also like:
Spooky Spider Wreath
Beaded Spiders