I was on a local morning show sharing Back to School Organization ideas and Planning Kids Clothes for the Week was and still is my favorite organizing idea to use during the school year. This was one of the ideas I shared about planning your kids clothes for the whole week. By planning for the week or at least the night before, mornings go so much smoother. It's been a lifesaver at my house.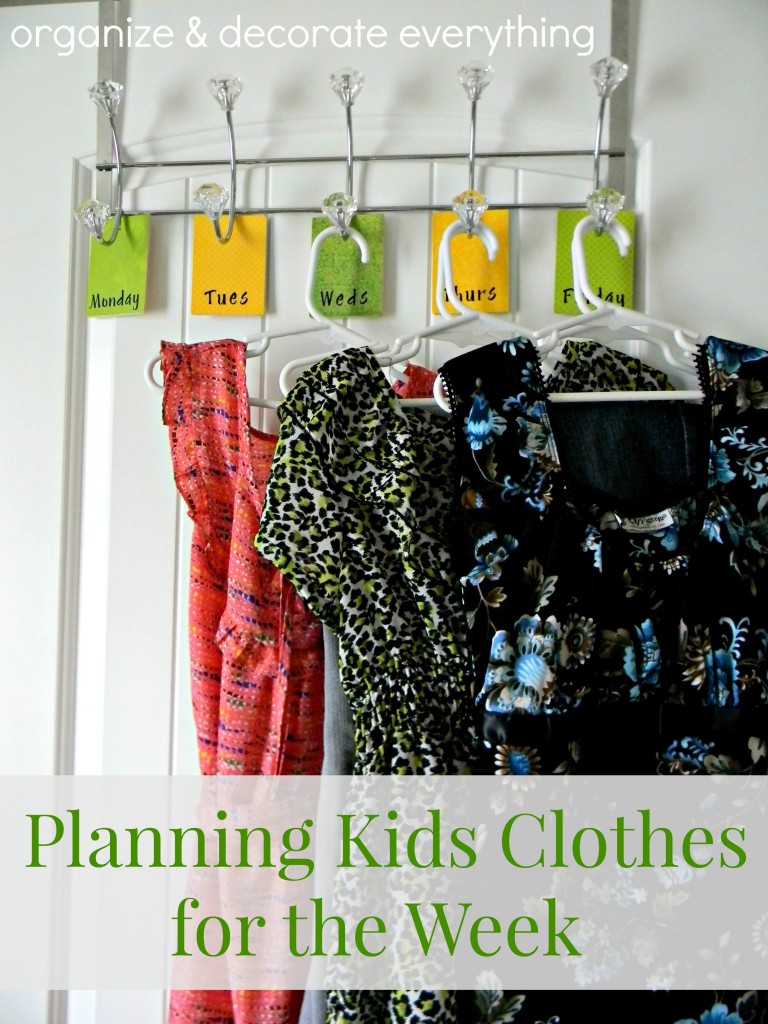 Supplies needed:
over the door hanger with 5 hooks
wood tags
scrapbook paper
twine
sticker or vinyl letters
hole punch
You probably already have some of the supplies, the remainder of the supplies can be purchased inexpensively.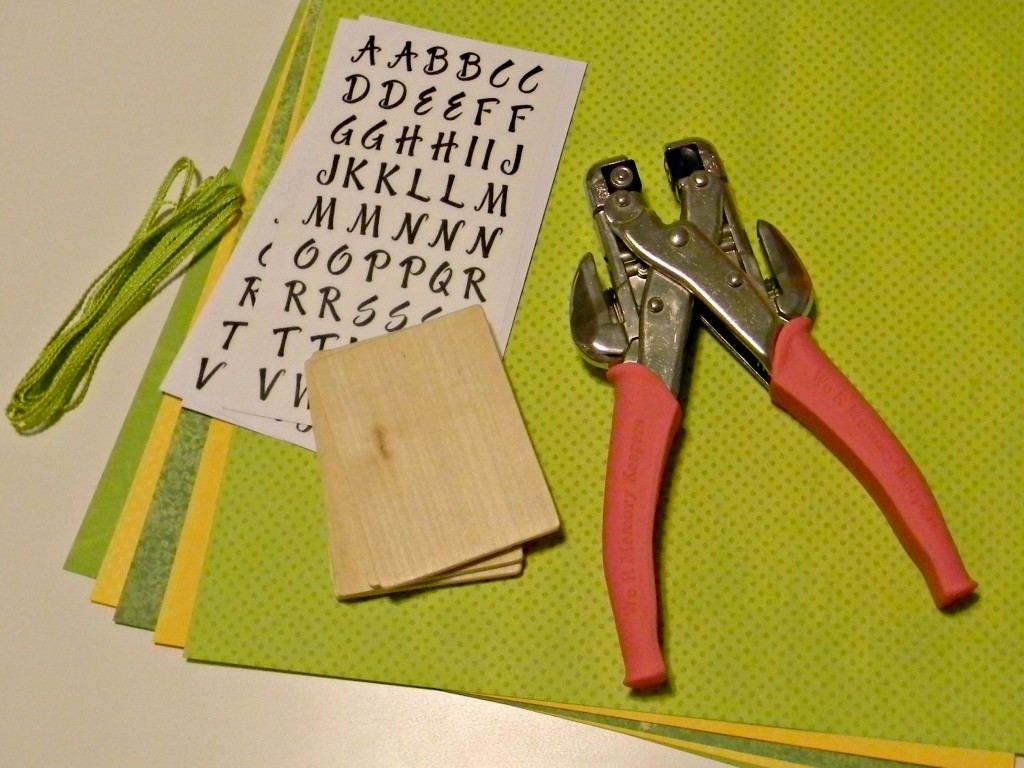 The thin pieces of wood can be purchased at any craft store. I believe there are 4 to a pack, there are some that are a little thicker that can be purchased separately. You can also use chipboard. Use a heavy duty punch to make a hole in the wood piece, I used my crop-o-dile. It needs to be large enough to thread the ribbon or twine through.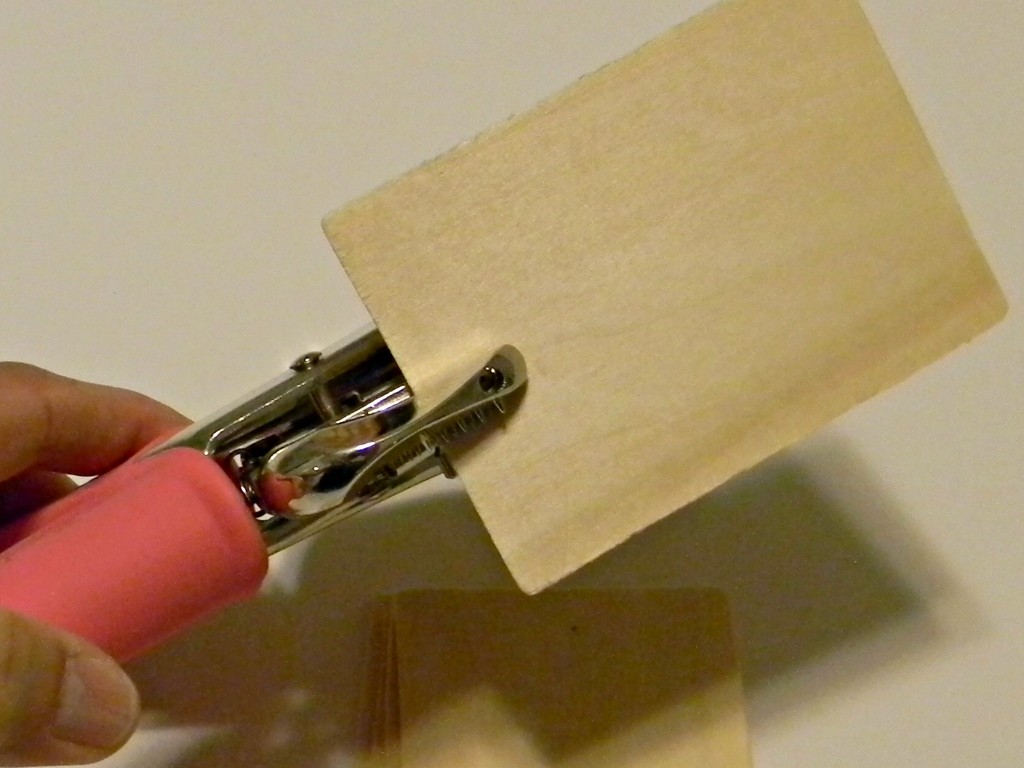 Now it's time to cover the wood tags. I chose to use scrapbook paper but you could also just paint them. Choose a color that matches or coordinates with your child's room. Cut the paper to fit the tags then use mod podge to adhere the paper to the tags. As you know sometimes you can get a few bubbles, I always use a little roller to roll over the paper to smooth out any little air bubbles. It works perfectly.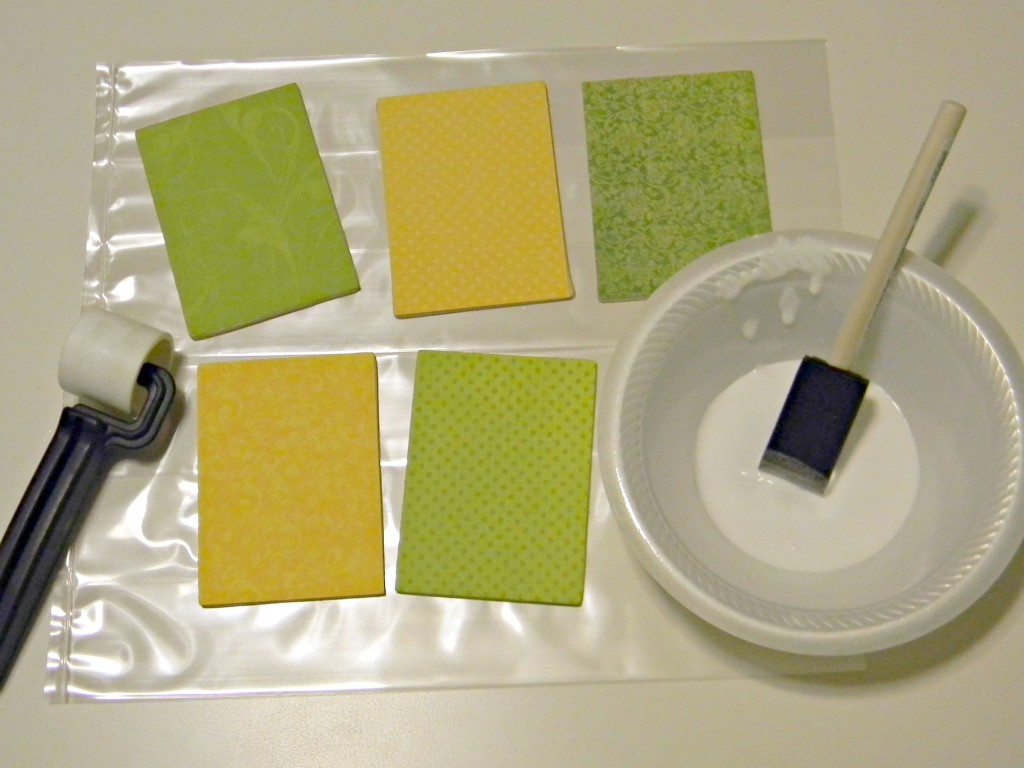 Let the mod podge dry completely then sand the edges of the tags to sand off the excess paper. Use stickers or vinyl to mark the days of the week on each label.
Punch a hole through the paper in the same place as the hole in the tag. Thread a few inches of twine through the tag so it can be attached to the door hanger.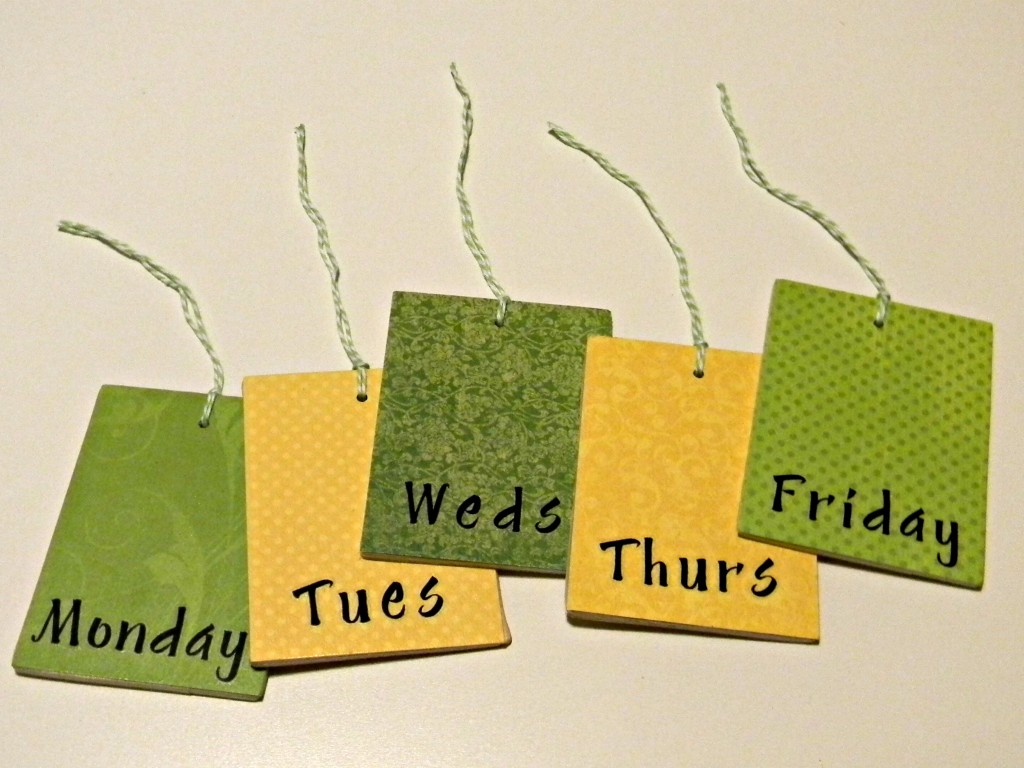 Tie one tag on each hook for each day of the week. It's easy to quickly pick out and hang all the outfits for the week. You can also add accessories like belts, necklaces or scarves to the top hook to go with each outfit.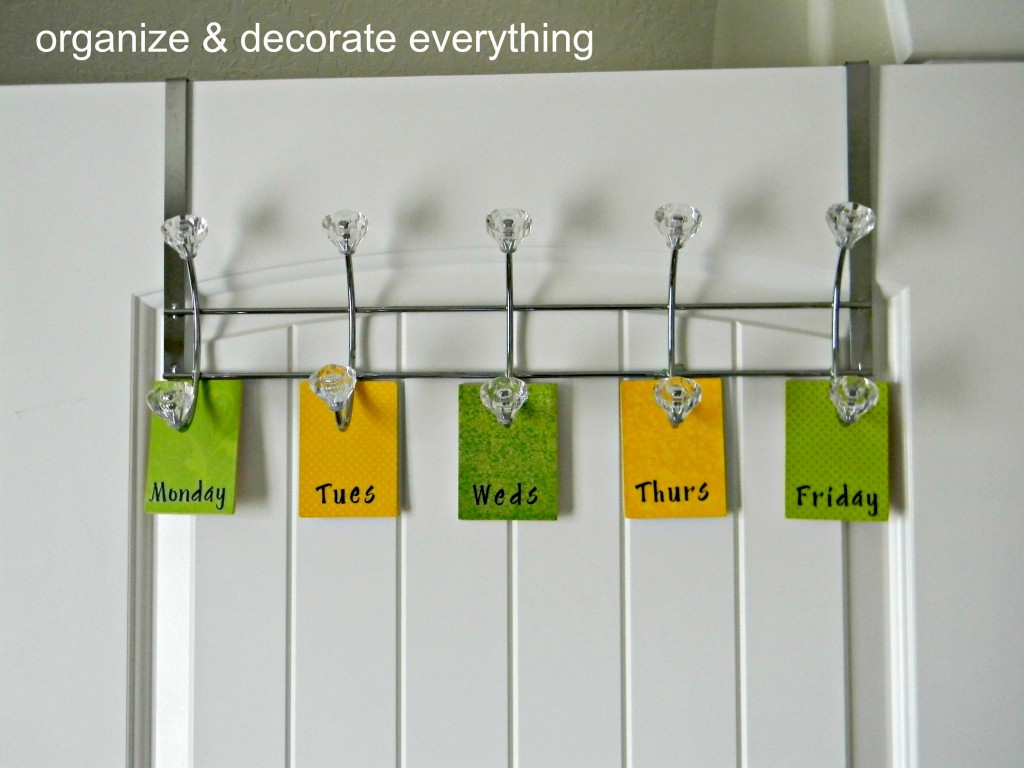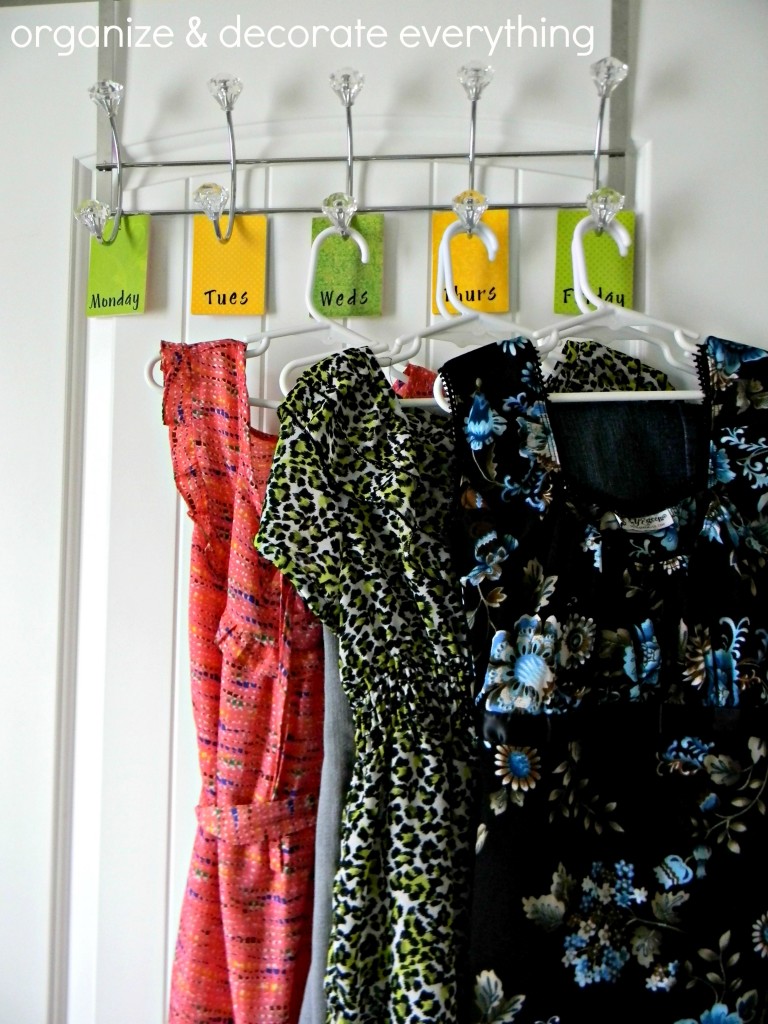 Here is another system that's also easy for kids and parents to use. I bought these large hooks in the hardware area. Hang an option of clothing on each hook. This way they still have a part in deciding what to wear, but you know it's appropriate for school and the weather. Add another outfit before bedtime, for the next day, so they always have 2 options.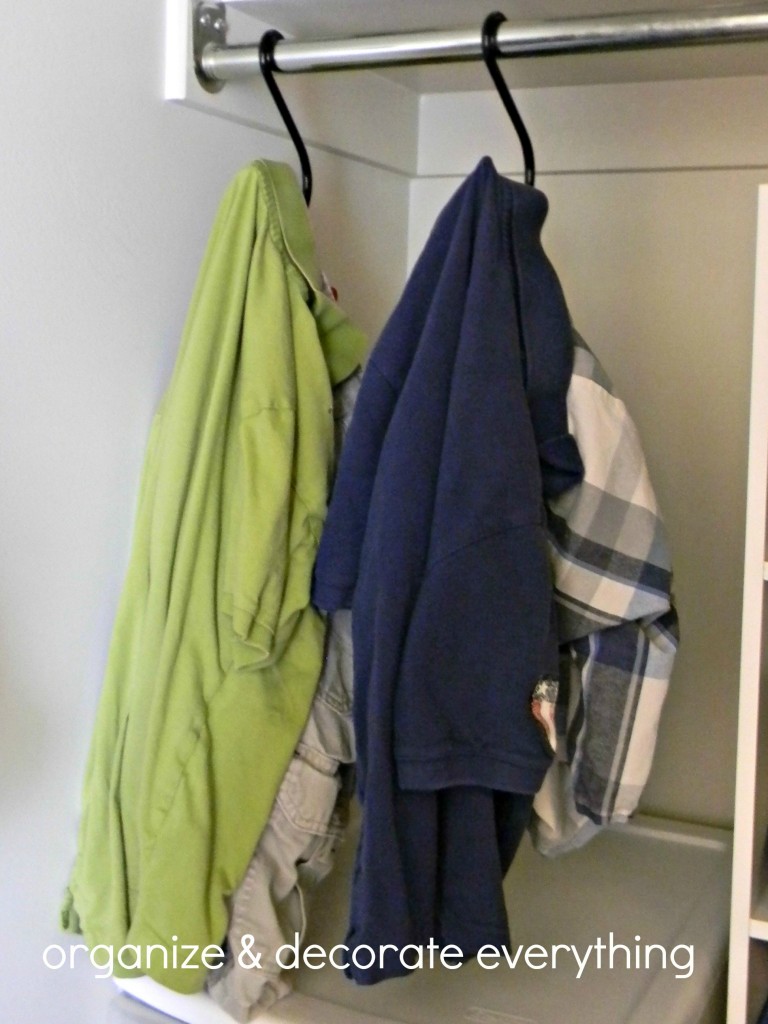 School will be starting again before you know it. How do you plan and organize your kids school clothes?