It's November, which means our hearts and minds turn to how blessed we are and how thankful we are for what we have. We seem to notice our big blessings in life most of the time, but now is a great time to notice the small things we tend to overlook. We tried to make it a point of teaching our kids gratitude throughout the year but we like to emphasize it even more this time of year. These Gratitude Activities for Kids are a great way to help your kids and grandkids recognize and be grateful for what they have. It's also a great way to talk about how to help others and become a blessing in someone else's life.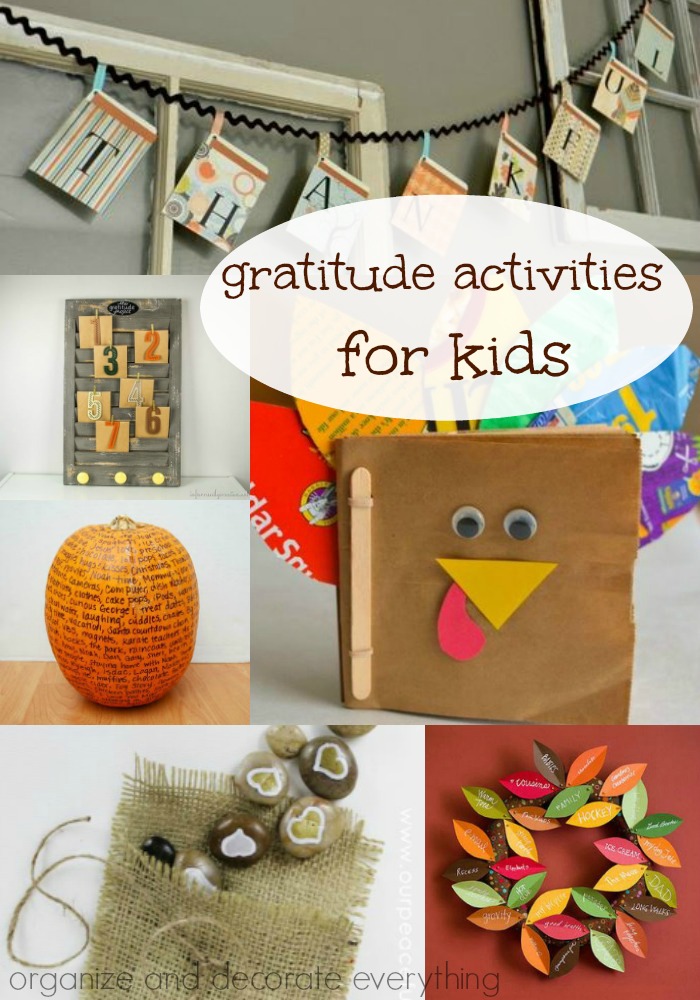 Gratitude Activities for Kids
You still have plenty of time to implement one or more of these ideas in your family as we lead up to Thanksgiving. The best part is that you probably already have all the supplies for most of these creative projects. We've done something a little different every year and I'm looking forward to doing something like a grateful tree this year with my grandkids. I'm not sure what we're doing yet but I will be sure to share it on instagram.
The Gratitude Game by Teach Beside Me
What's more fun than playing a game to share what you're thankful for? Little kids will enjoy sharing gratitude this way.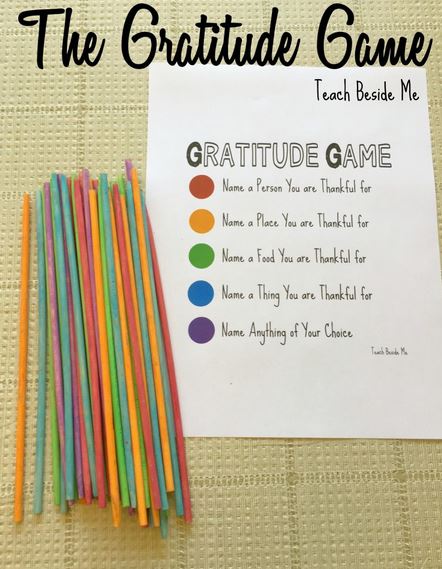 Pumkin Pie Spinner by Parents.com
This is another fun activity for younger kids. The link also shares more fun activities for Thanksgiving.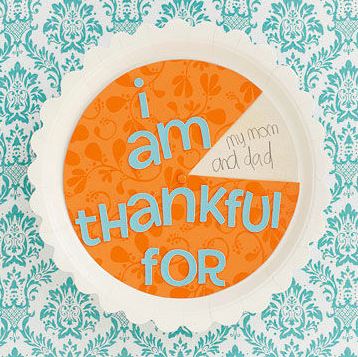 Thankful Turkey Book by B-Inspired Mama
Kids will have fun creating this book then filling it with things they're thankful for.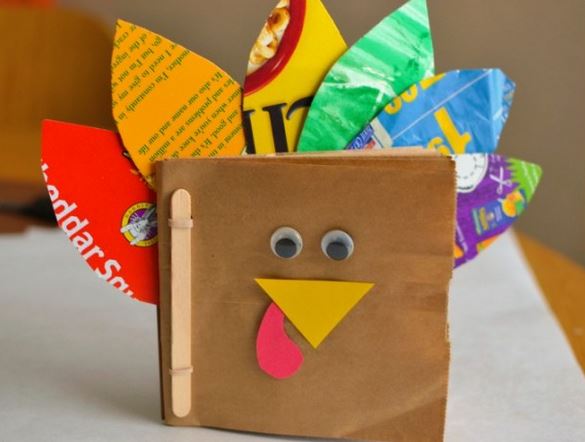 Gratitude Scavenger Hunt by Let's Get Together
Scavenger hunts are always a big hit in our family. The prep is super easy, you just have to print a sheet out for each player.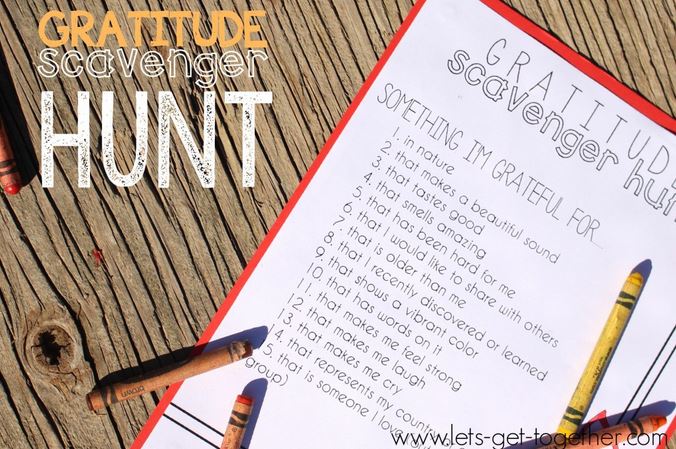 Wreath of Plenty by Parents.com
This is a great gratitude activity and lovely Thanksgiving decor. It's a beautiful reminder to have hanging in your home.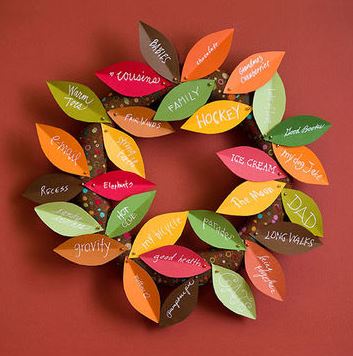 Thankful Banner by Organize and Decorate Everything
We made this banner a few years ago and filled it out around the dinner table leading up to Thanksgiving.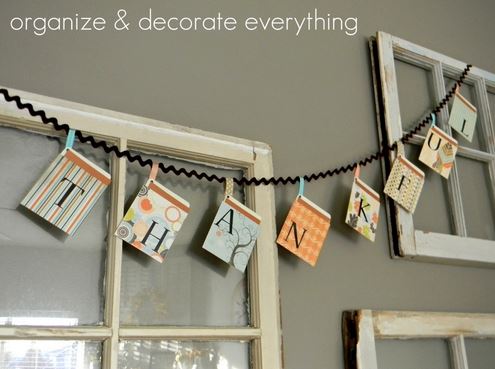 Count Your Blessings Tree by Somewhat Simple
This print is so cute to have on display in your home.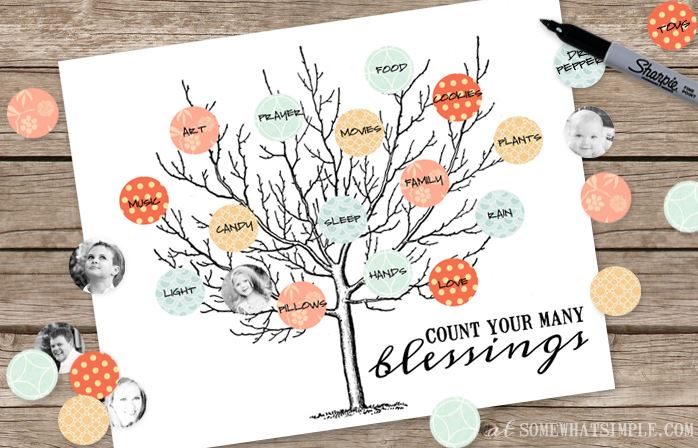 Gratitude Turkey Treat Jar by Toddler Approved
These turkeys are fun for kids to make and give to their favorite people.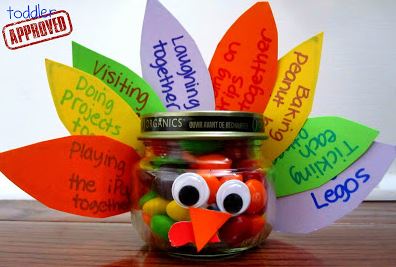 Thankful Jar by The Realistic Mama
You can't have an easier project to share what you're grateful for. This is such a great idea.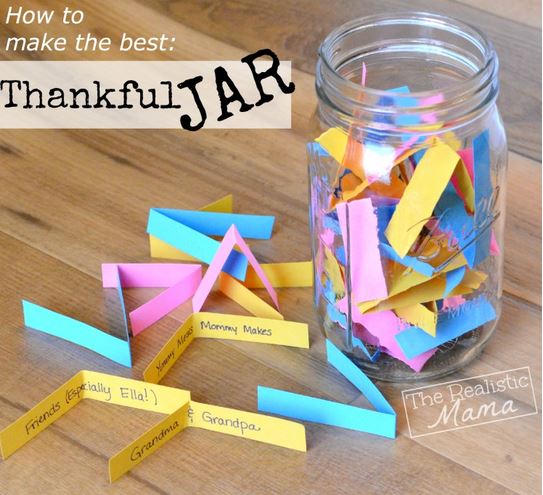 Thanksgiving Cootie Catcher by Bren Did
Another fun way to play a game and share your gratitude.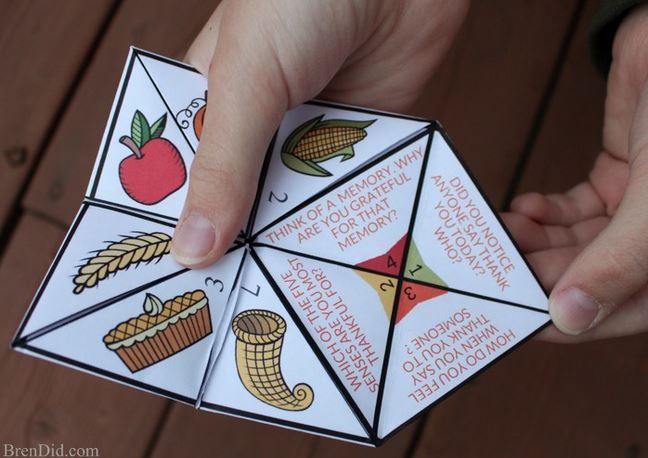 Gratitude Stones by Our Peaceful Planet
This is another fun activity to make and do in a group setting. You can print off the tags and poem from the post.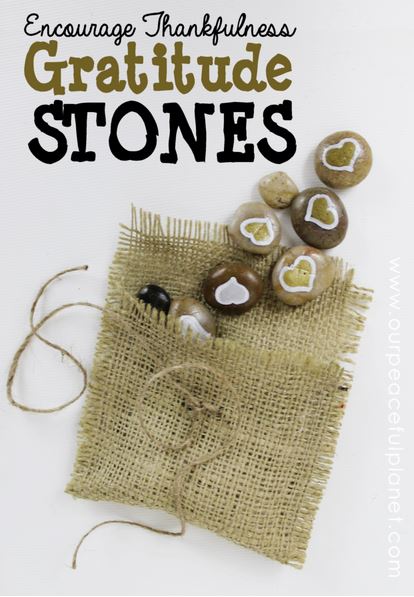 Thankful Printable by I Heart Crafty Things
This is a printable that can be kept out all year long. What a great reminder to show gratitude for the small things.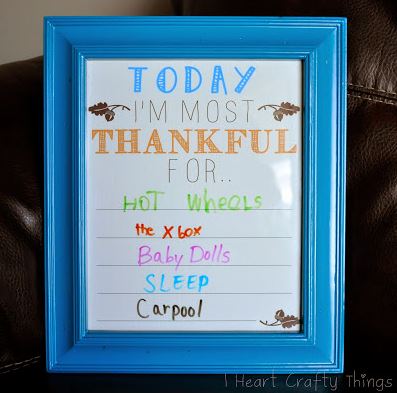 Thankful Pumpkin by One Artsy Mama
I think this is so cute and you can fit so much on it. What a fun activity.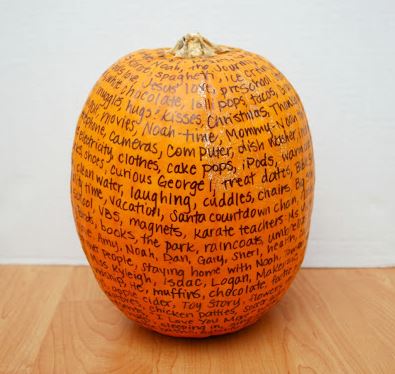 Thankful Garland by 281 Designs
Here's another cute garland. Just print it off and display it.
Gratitude Pumpkins by The Joy of Boys
You're kids are going to love making these and sharing what they're thankful for.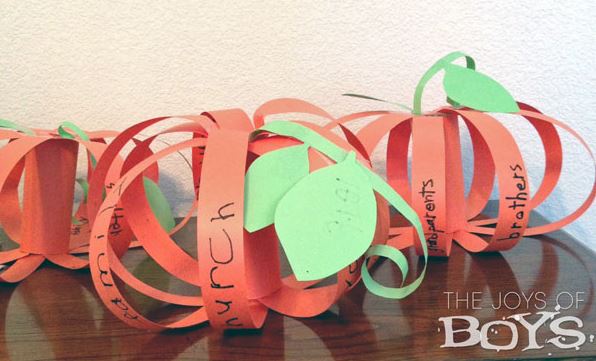 Gratitude Tree by Kids Activities Blog
This has always been one of my favorite ideas. Maybe this is the year we actually do it.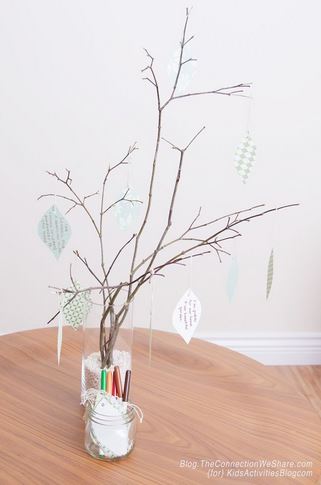 Happy Thanksgiving from my family to yours! I hope you have everything you need and your heart is full of gratitude. Share your love and abundance!
Pin it for later: Gratitude Activities for Kids