Create a festive and colorful Pumpkins and Plaid Autumn Mantel to celebrate Fall.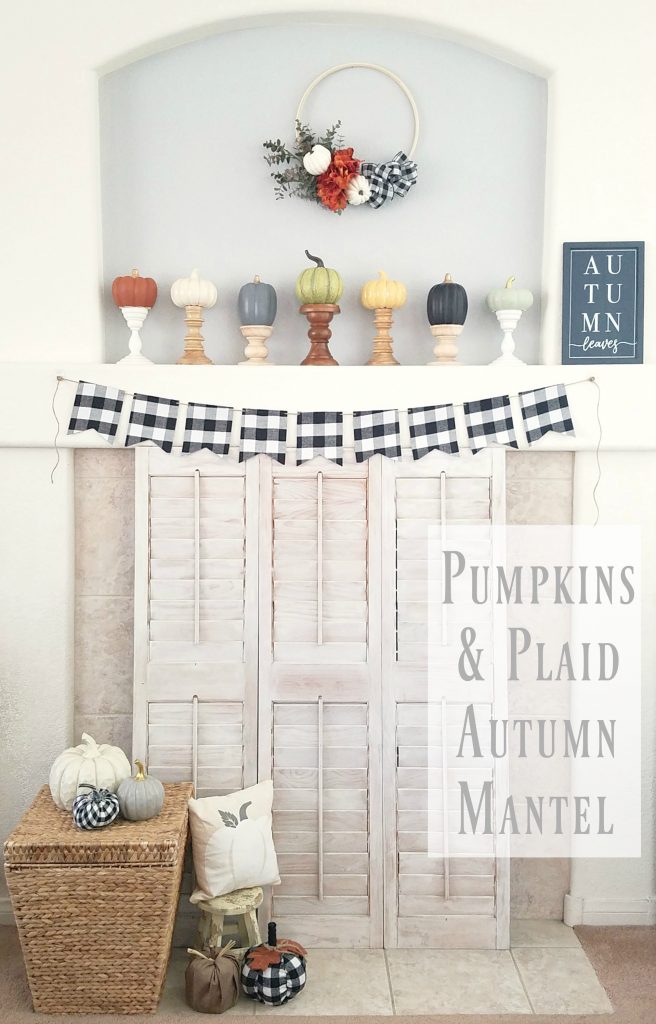 It really doesn't matter that I live in the desert and the temperatures are still in the 90's. When September arrives it's time for a little Fall decorating. Don't get me wrong I'm still enjoying the gorgeous Summer weather we have and will be for a while but my heart always belongs to Fall. Even in the desert there's a little chill in the morning air. So it's time to bring on the pumpkins (and a little plaid).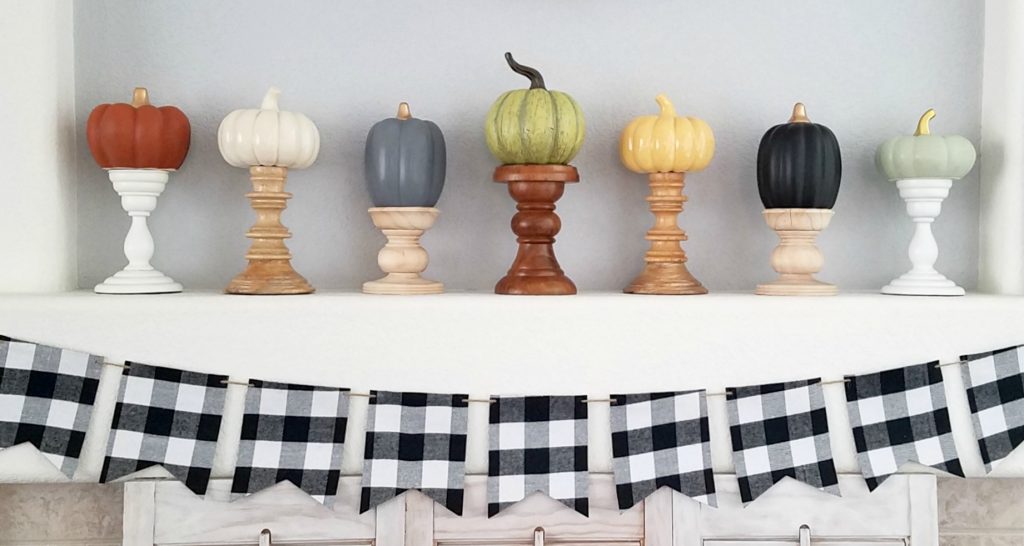 Who says pumpkins have to be orange or white? I'm pretty sure they can be whatever color you want them to be and they don't even have to match each other. I love simplicity but I also like things that are a little unexpected. While this might not be everyone's favorite I really love these mismatched pumpkins and candlestick holders. It came together exactly how I wanted it too. Remember what I said about if you love something it will work and reflect your personality? That's how I feel about this mantel. So I hope you love it!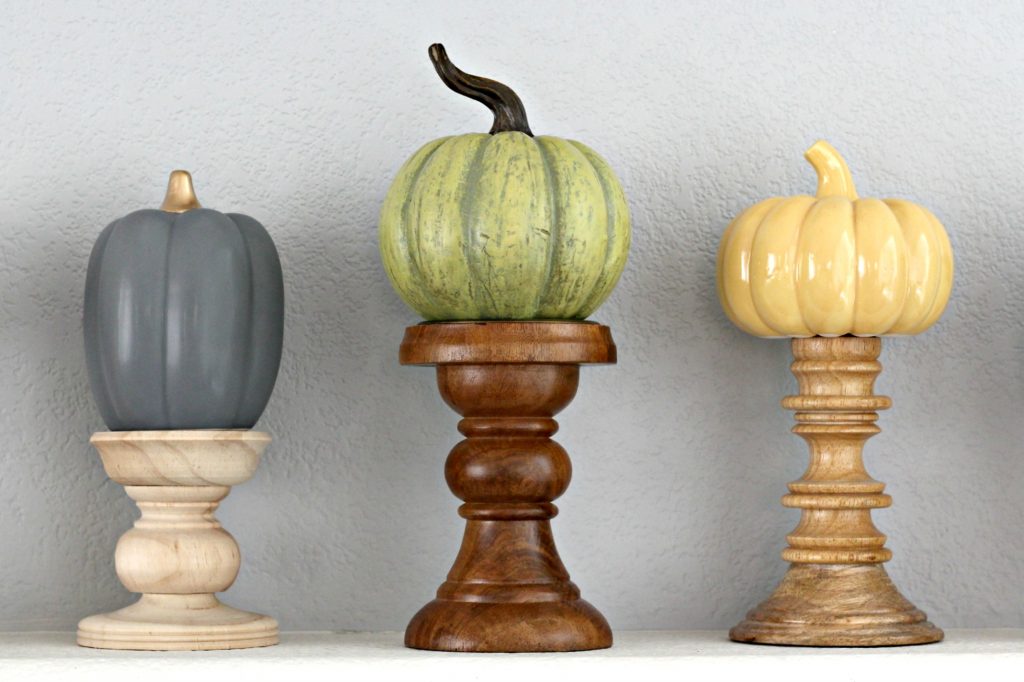 Start with the candlestick holders and arrange them on the mantel until you like how they look. I thought of painting some of them but then decided I wanted to leave most of them as is and let the pumpkins stand out.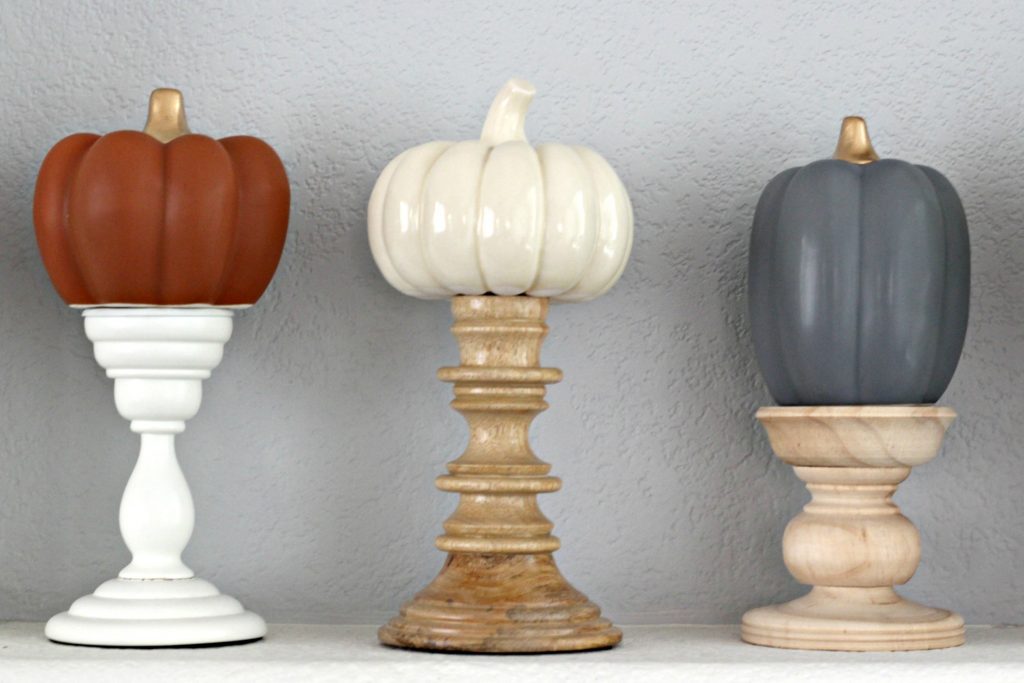 Start placing the pumpkins on the holders until you get the right combination of colors and sizes. I rearranged mine a few times and even replaced some of the colors until it looked just right to me. You really can't go wrong and this is a great way to decorate if you have several different types and colors of candlestick holders and pumpkins.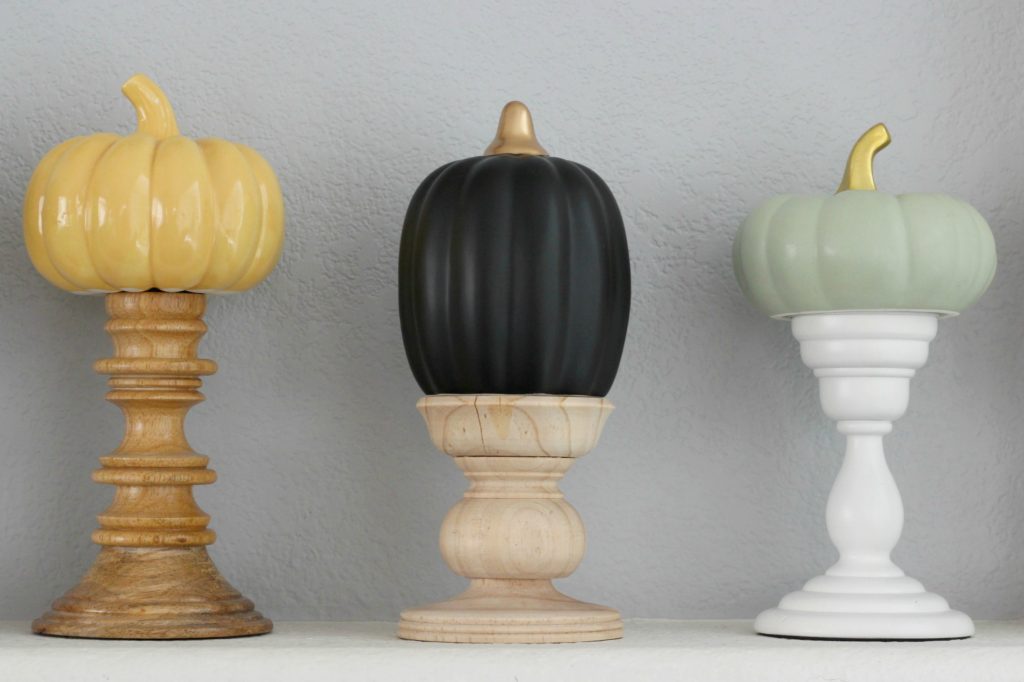 Buffalo check or plaid is a fun pattern to decorate with this time of year so I couldn't help but bring a little of it into my Fall decorating. This banner might even make another appearance at Christmas time.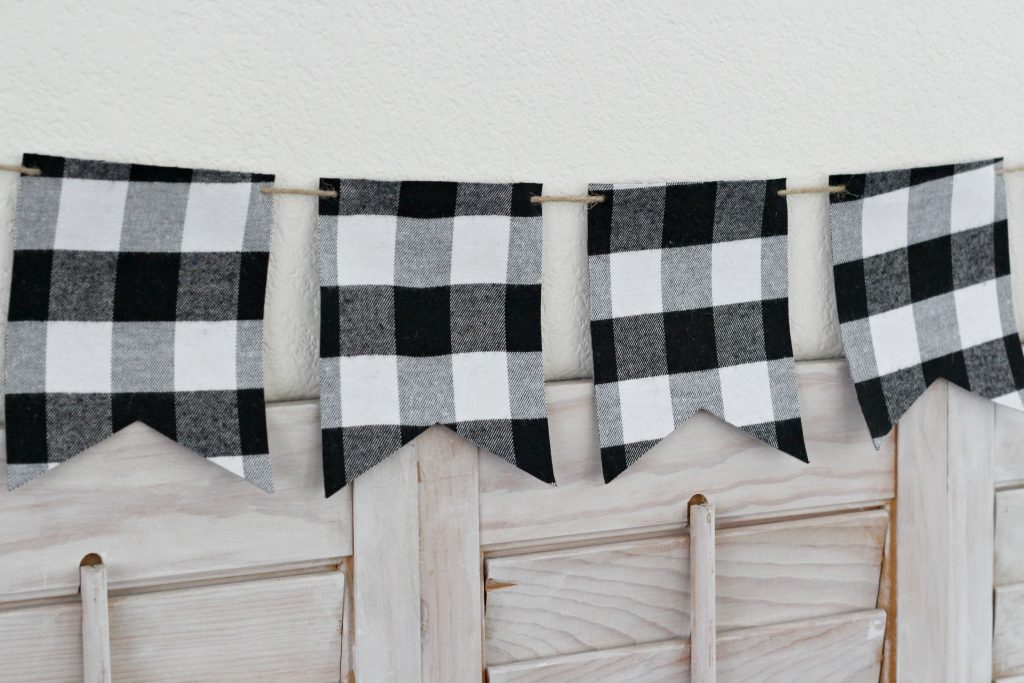 I was originally going to hang this sign above the mantel but it looks great just sitting on the ledge. I feel a bit of a 60's vibe with this decor. Maybe it's the random colored pumpkins. What do you think?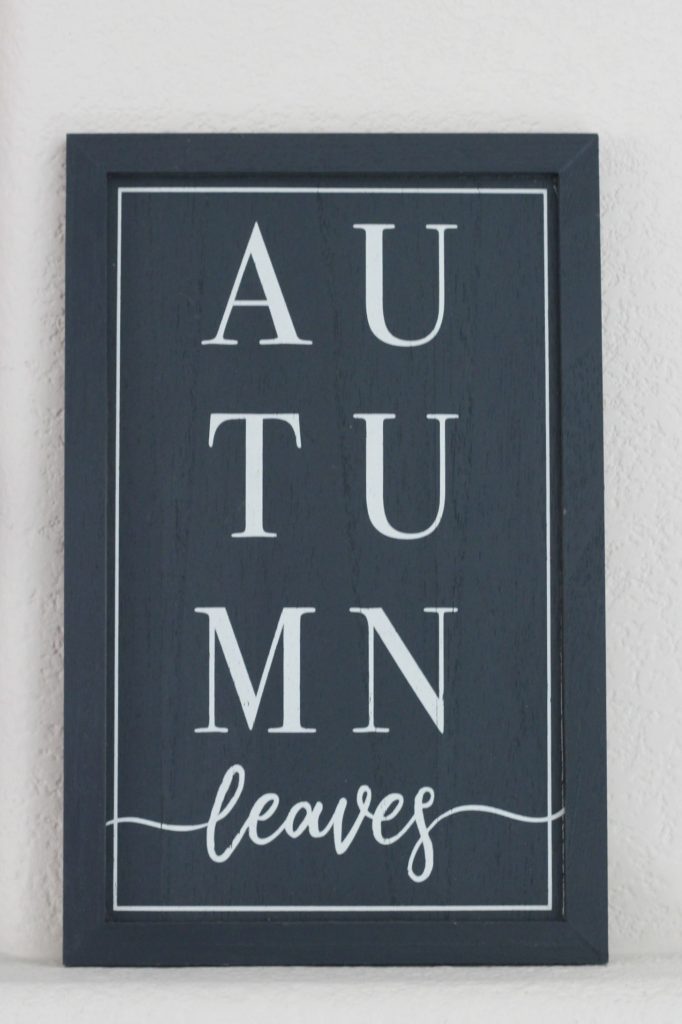 Are you ready to learn how to make the easiest wreath ever? It only takes 10 minutes and all you need is a hoop, ribbon, wire, and 3-5 (floral) stems. Use wire to attach the stems and ribbon to the hoop so you can take it apart to make a new one whenever you want. I have several different types of stems so I can make a quick wreath for almost any season. Arrange the stems around the hoop then wrap wire around them. It's as easy as that. I wired the ribbon on so it's also removable.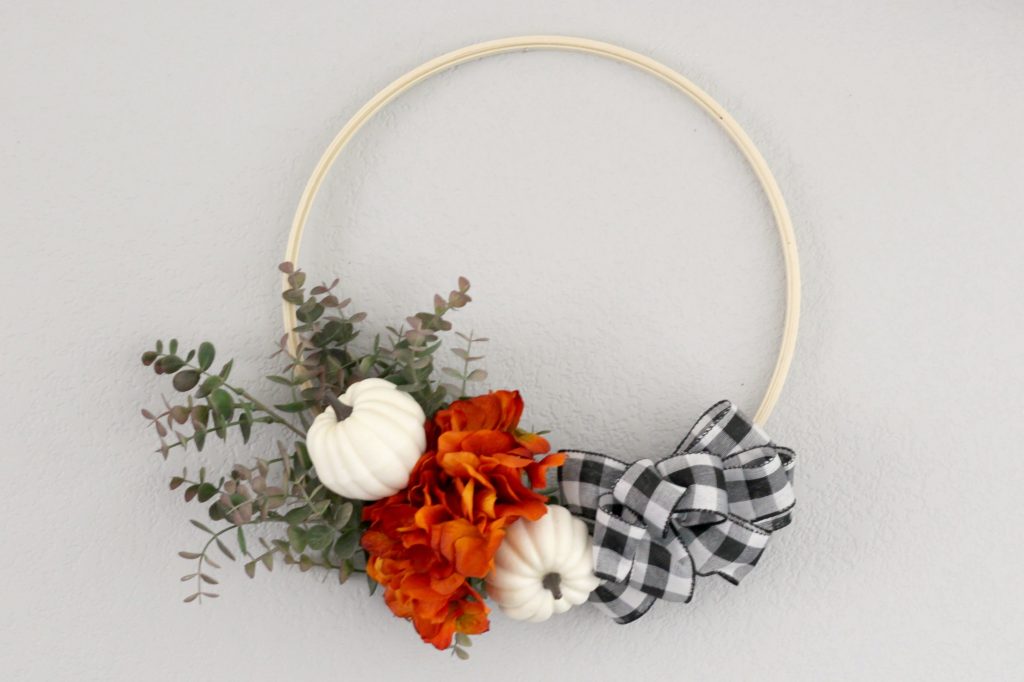 I wanted to bring texture and color to the floor around the fireplace so I added some pumpkins around the blanket basket.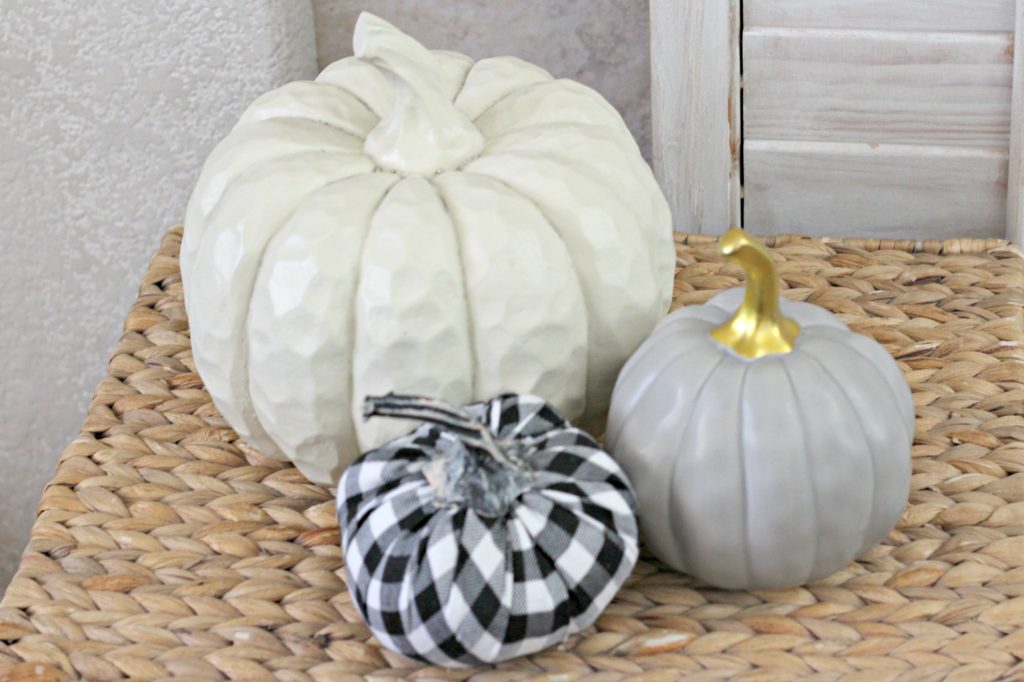 It's such a cozy little spot. Some of you might wonder why I have shutters in front of the fireplace. We're renting and the fireplace doesn't work and I hated looking at a non-functioning fireplace so I hid it with the shutters. A simple and pretty remedy don't you think?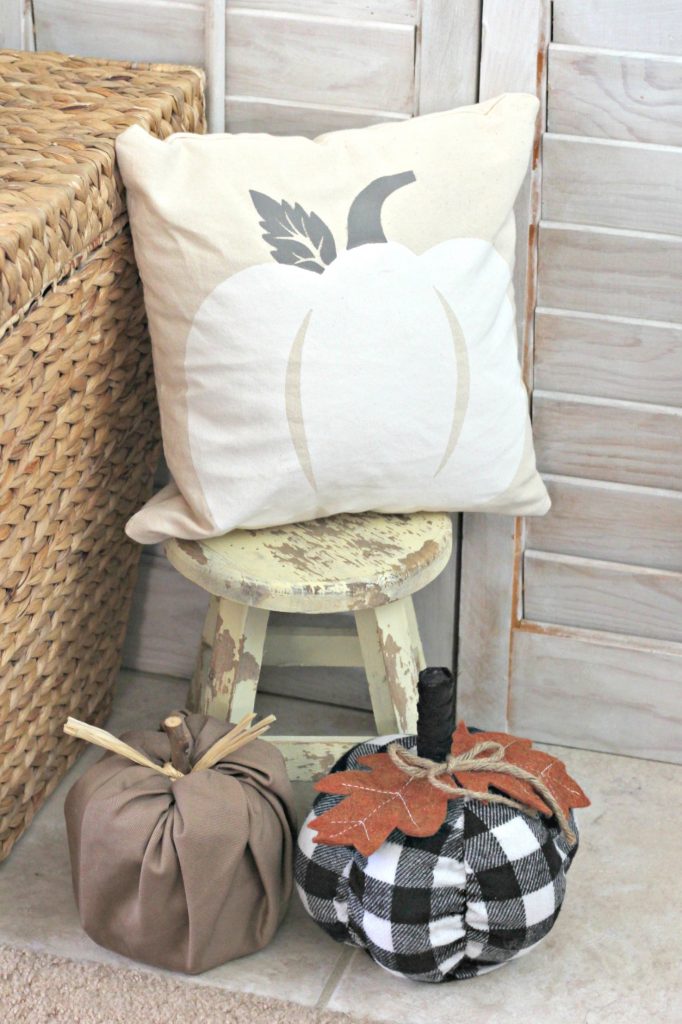 Can you see why Fall is my favorite? Also mantels are my favorite area to decorate.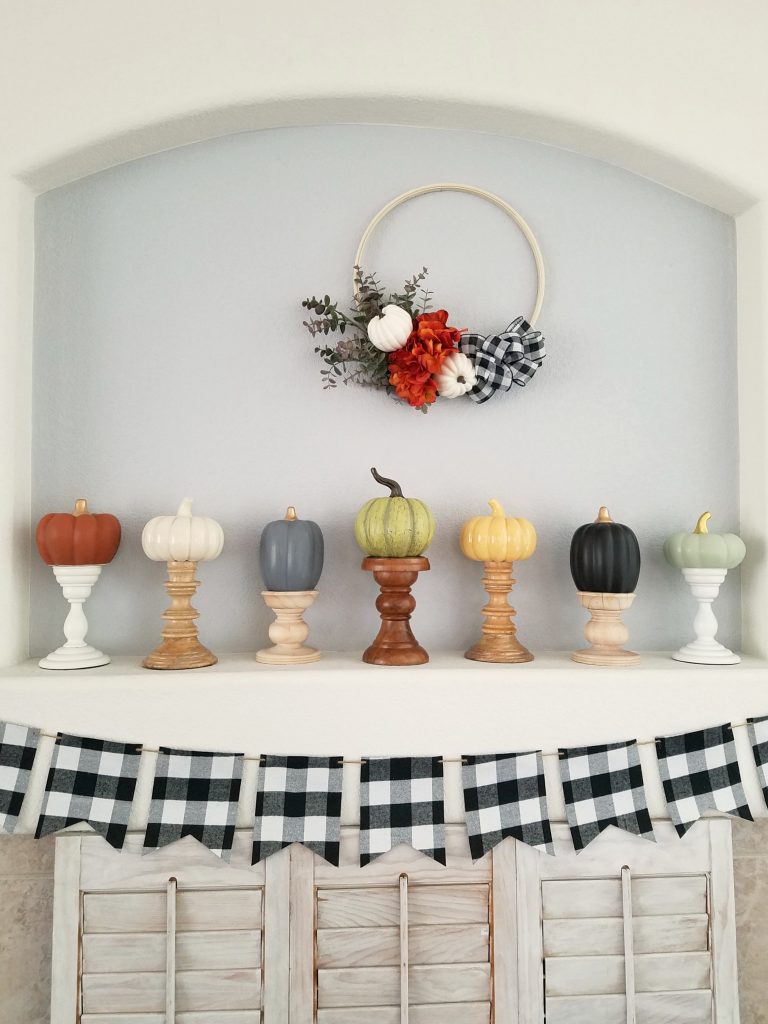 Pin it for later: Pumpkins and Plaid Autumn Mantel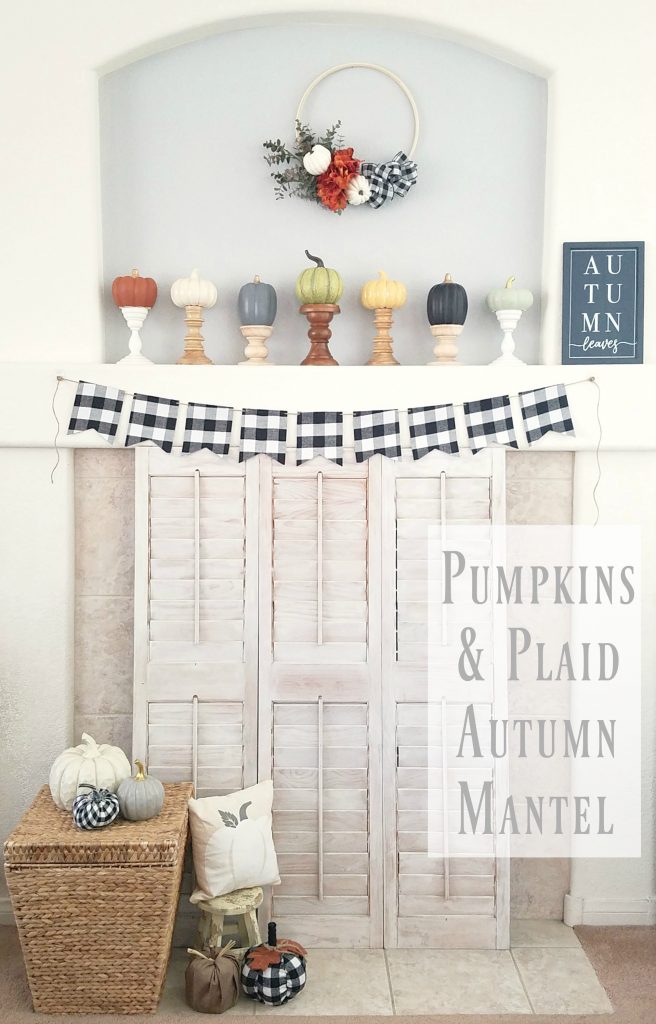 You might also like:
Hello Fall Sign
Decorate for Fall on a Budget