Does it feel like Fall where you are? It doesn't feel like Fall yet here but I'm ready to decorate so I'm working on a few projects to add to my Fall decor. I'm pretty excited about this simple Hello Fall Sign. It turned out pretty cute and I love the colors.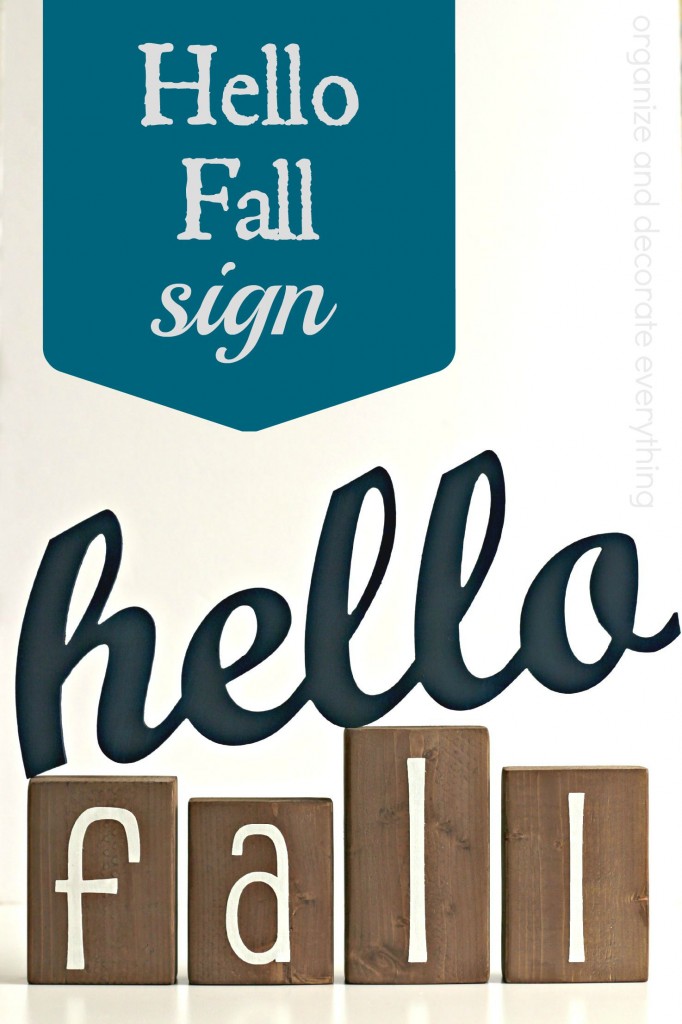 I forgot to take a supplies picture, but here is what you need for the Hello Fall sign:
unfinished wood hello sign (found at most craft stores)
unfinished wood blocks (2×4 cut different lengths)
navy blue paint
burnt umber paint
cut letters (I used my cutting machine but you could cut them out by hand)
glue
foam brush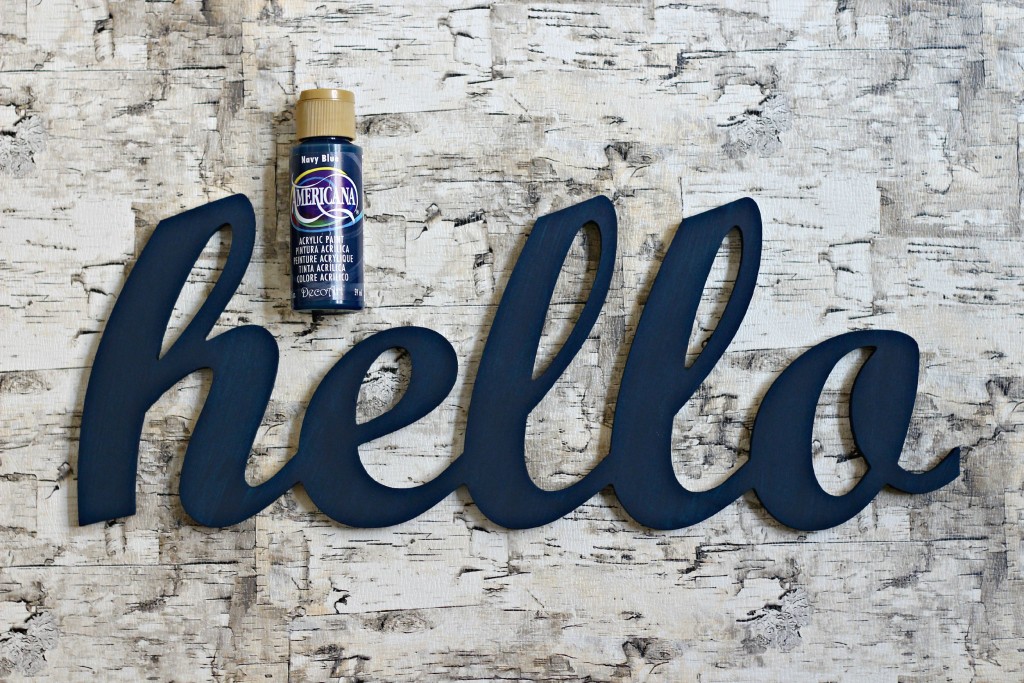 Start by painting the hello sign navy blue or any color you prefer. You can paint it a traditional Fall color but I like to mix things up a bit. I've been using navy a lot in Fall decorating the last few years and I just heard that it's considered a Fall color this year. I guess I was ahead of the game.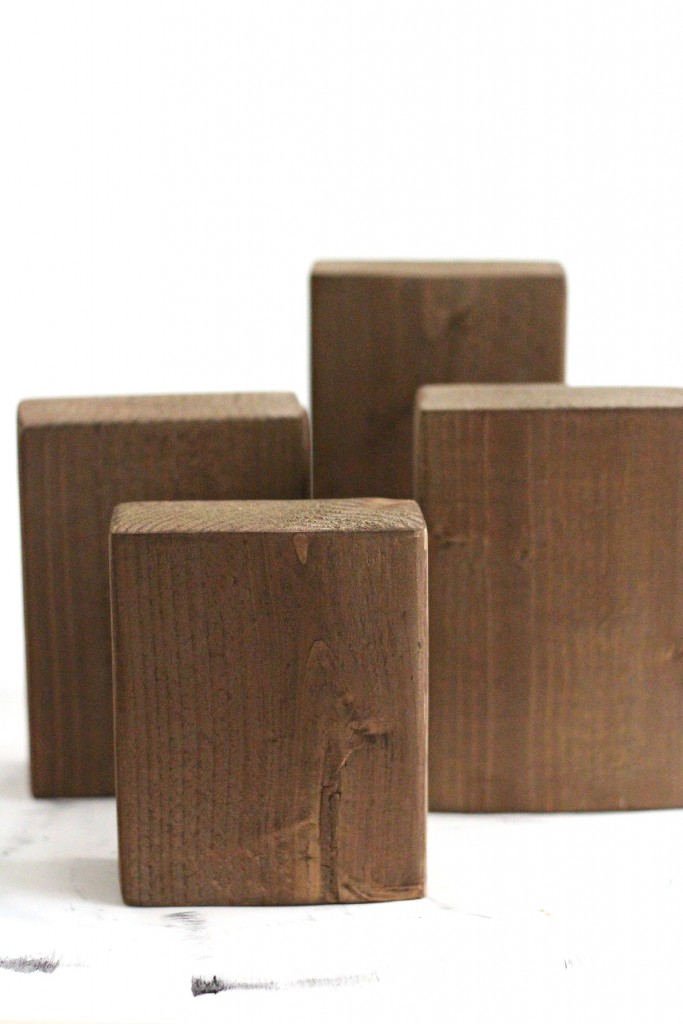 Lightly sand the edges of the blocks and wipe them down before painting. These were scrap blocks from other projects so I didn't have to cut them. You can have a 2×4 cut at the home improvement store or cut it yourself. I wanted the blocks to look stained so I added a few drops of burnt umber paint to a cup then added about 1/3 cup of water to thin it out. I made it a little too thin so I applied 2 coats of paint to the blocks. Let them dry thoroughly, the thin paint really soaks into the wood. I love how they look stained. This is a good option if you don't have regular stain on hand.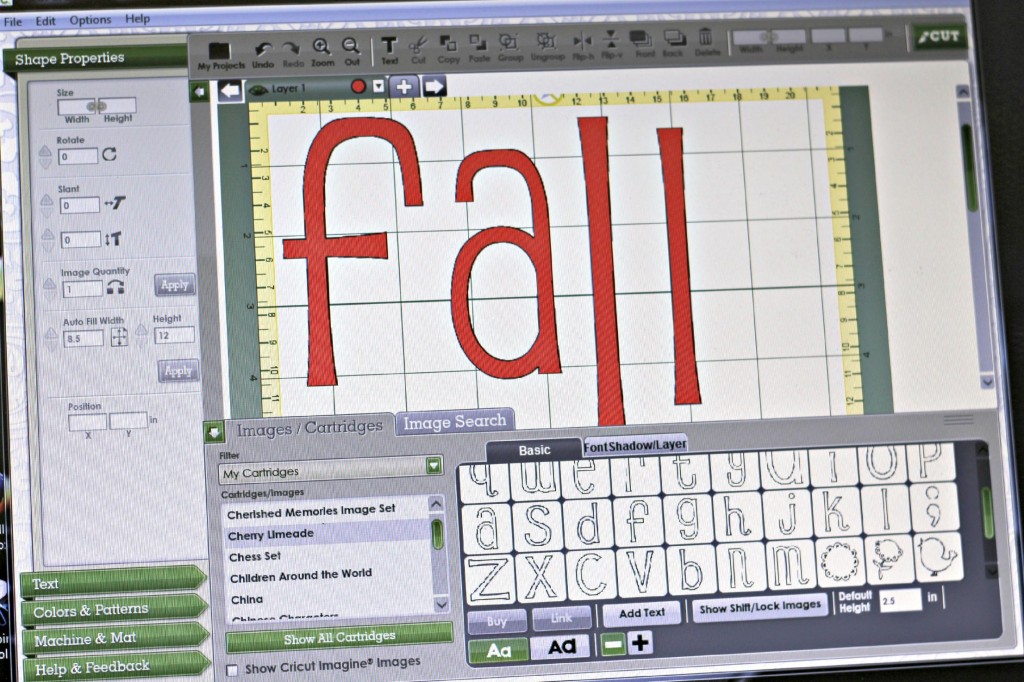 Use a personal cutting machine to cut out the letters. If you don't have a cutting machine you can easily cut them out by hand. Just make sure to trace the letters on the back of the fabric, paper, or vinyl in reverse. This way you won't have to worry about the marks showing on the front of the material.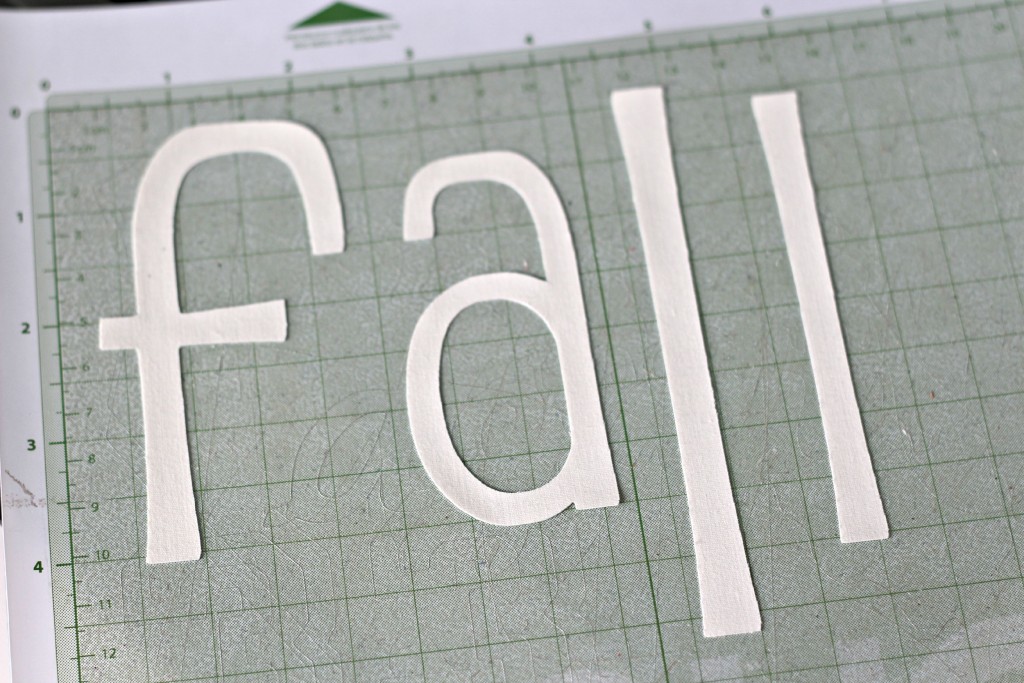 I sized the letters individually so I could make them fit the blocks the way I wanted. Since I wanted to add a little texture to the blocks I used fabric for the letters. You can use whatever medium you like.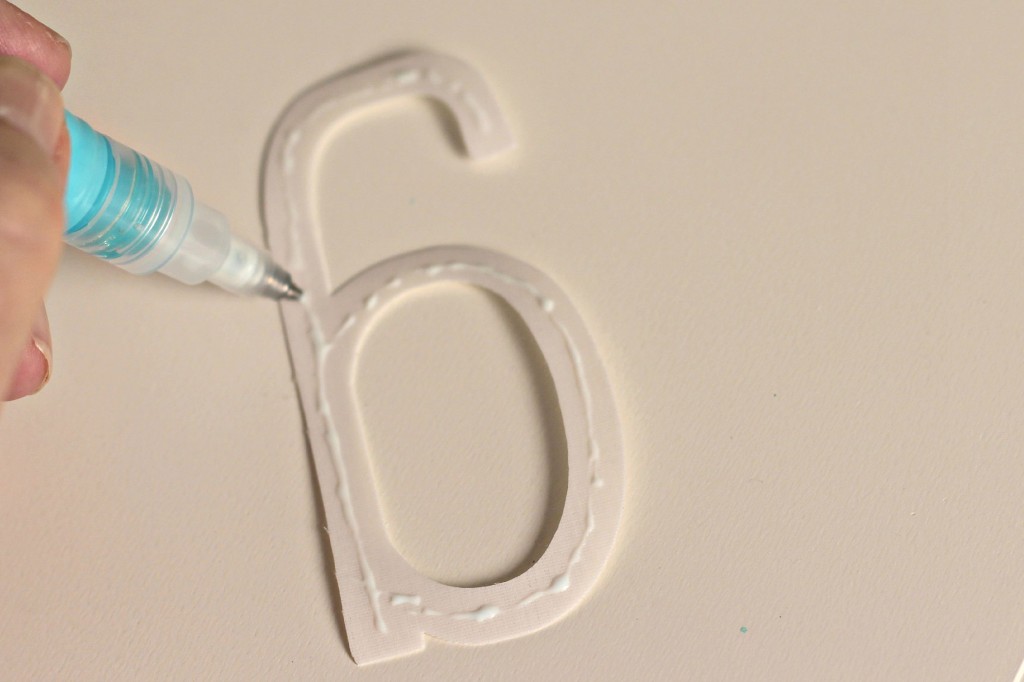 Since the material I used was fabric I used glue to apply them to the blocks. Let them dry about 1/2 hour before moving. If you use vinyl you can just adhere the letters to the blocks.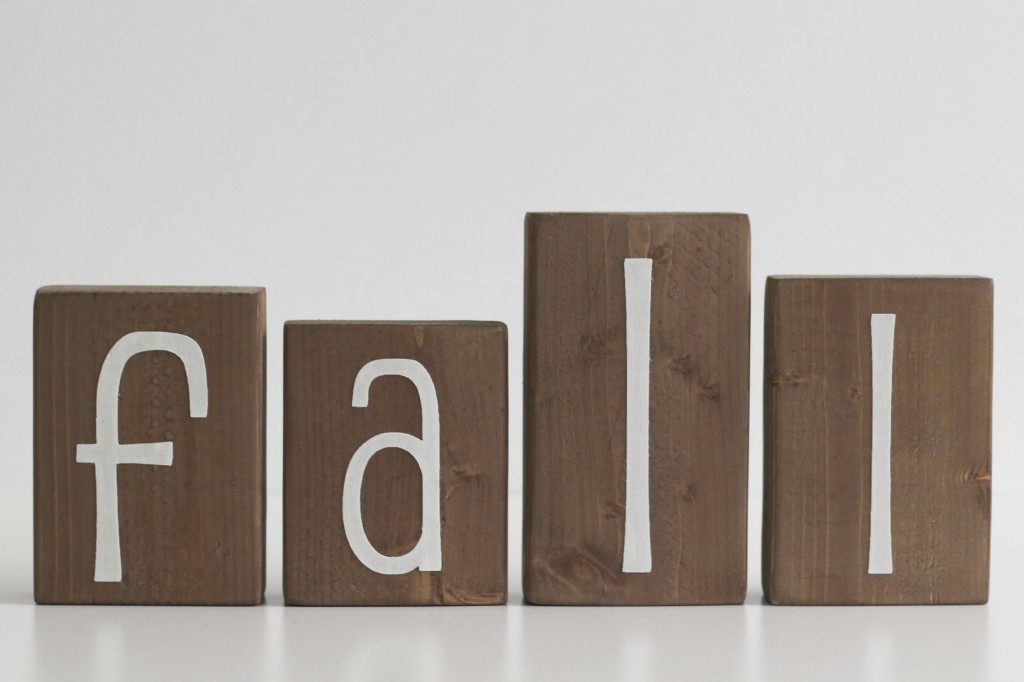 I'm so happy with how this little project turned out. Paint is so amazing! It's such a quick and easy transformation. And doesn't that hello fit perfectly on top of those blocks? Let's just say it was planned perfectly. Wink!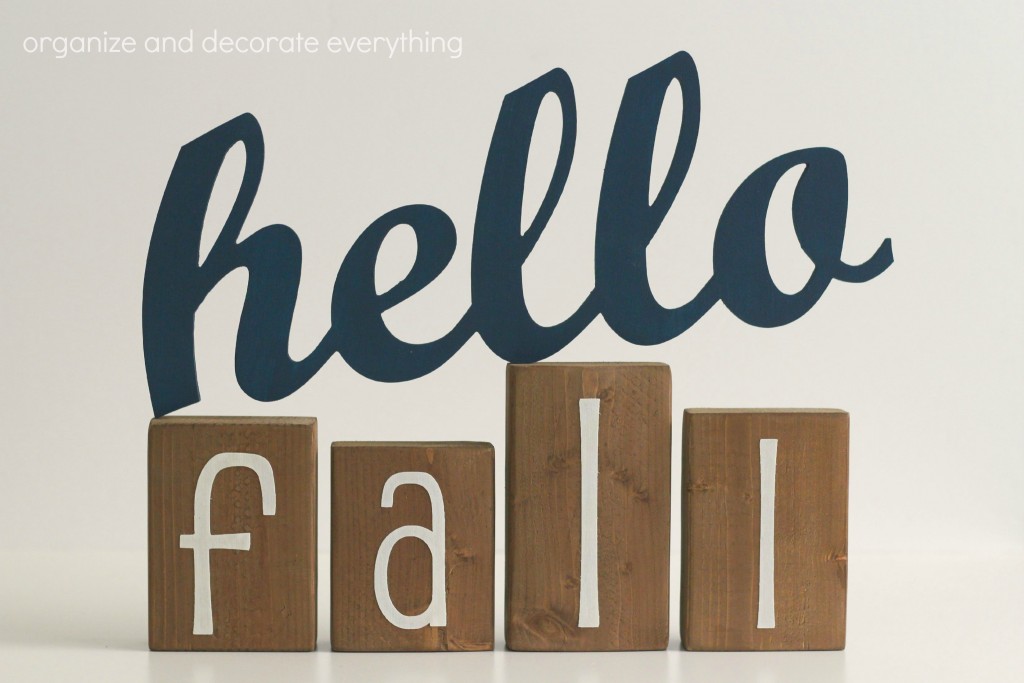 Since we're in the process of moving the new house won't be decorated for a couple weeks. We'll have to see how everything comes together. I'm searching for ideas right now but I'm pretty sure these things are going to be included. I guess you at least know the colors I will be using now.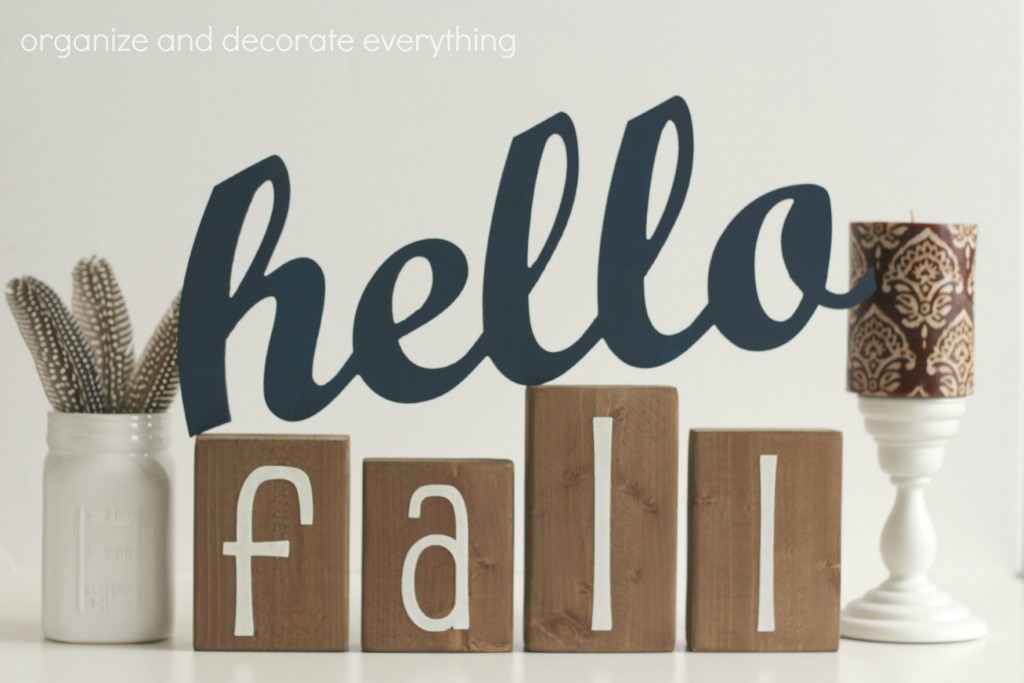 Pin it for later: Hello Fall Sign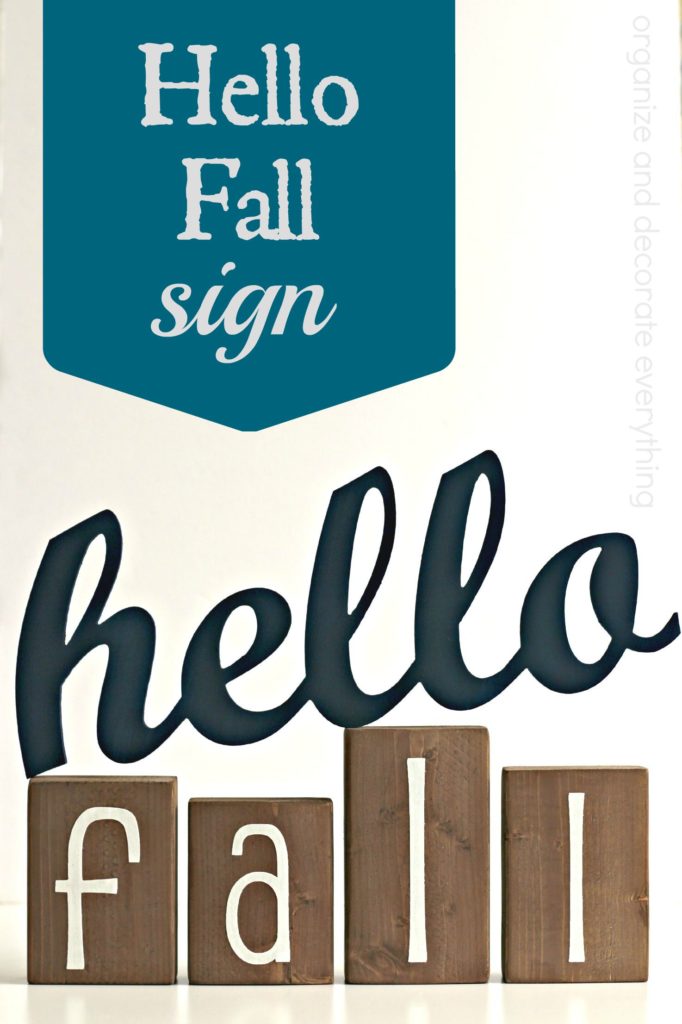 You might also like these posts: