It's that time of year. The kids are back in school, there's a chill in the morning air, and pumpkins are popping up everywhere. I love real pumpkins, especially mini white ones, but they don't last forever. Here are some Pumpkin Crafts that you will be able to bring out and enjoy year after year. There's a huge range of pumpkins represented, from fabric to wood, spray paint to glitter, and paper to wicker. I know you'll be able to find at least one you'll want to recreate. If you start soon you'll be able to make all of them.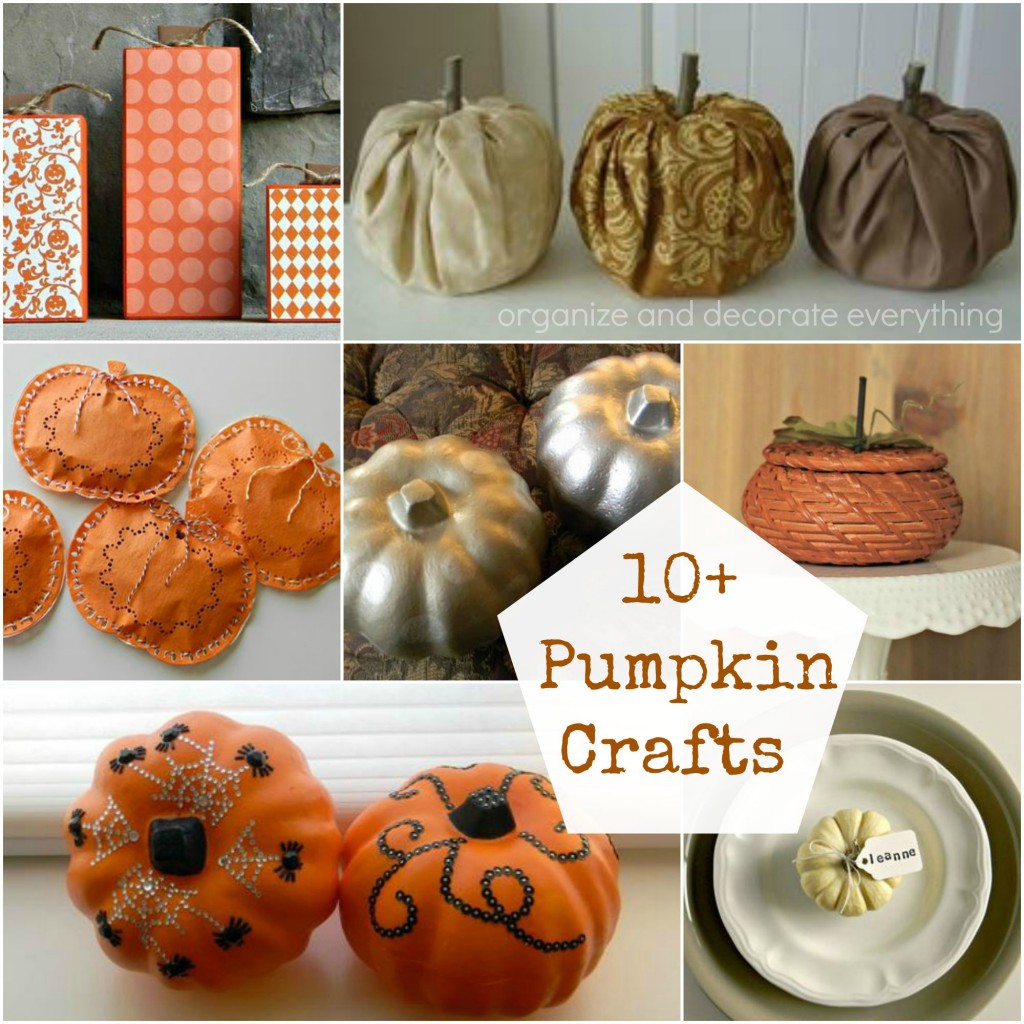 Let's get started! Click on the link to be taken to each project and a full tutorial to create it.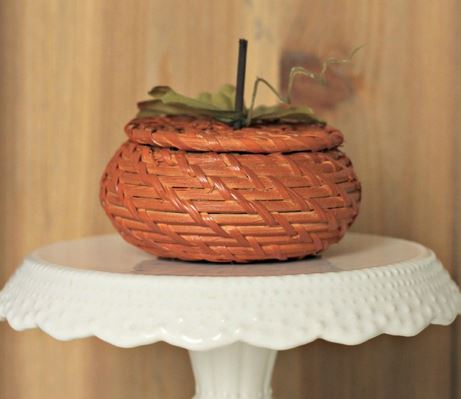 Wicker Basket Pumpkin What starts out as a natural basket turns into a wicker pumpkin quickly with orange spray paint, silk leaves, and a stick from the yard.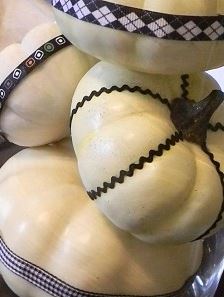 Ribbon Pumpkins Add thin ribbon or rick rack to give personality to regular white mini pumpkins. Use glue dots to secure to real or faux pumpkins.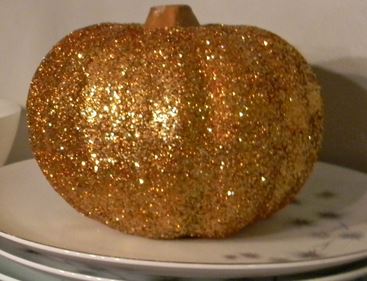 Glitter Pumpkin Mod podge and glitter is all it takes to make a glamorous glittery pumpkin.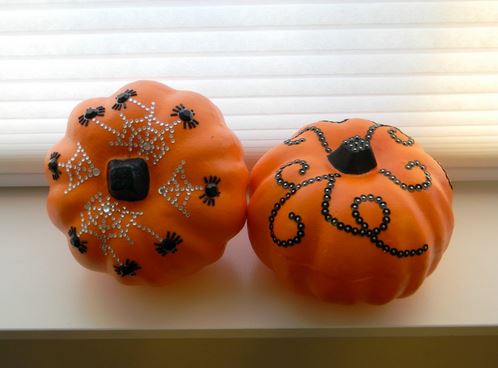 Crystal and Sequins Pumpkins Secure sequins to a dollar store pumpkin using straight pins. Make it in any pattern you like. Add crystal stickers to pumpkins for an easy but glamorous design.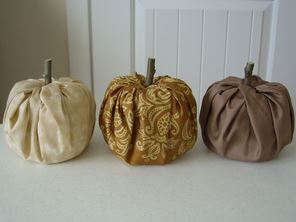 Toilet Paper Roll Pumpkins If you have toilet paper and a few pieces of fabric you can make these beautiful pumpkins. Add a stick and some raffia to finish it up.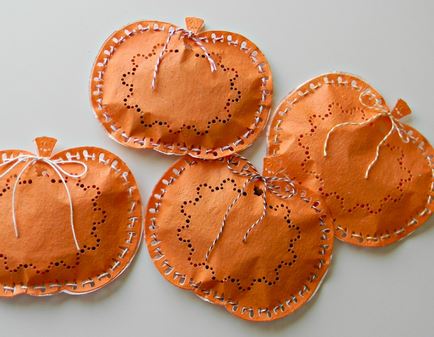 Pumpkin Candy Pouches Pumpkin shaped doilies turn into cute candy pouches by securing two of them together with bakers twine and filling with candy.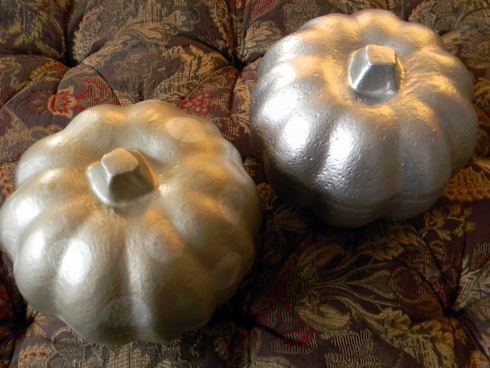 Metallic Pumpkins Want a quick and easy transformation? Just use spray paint.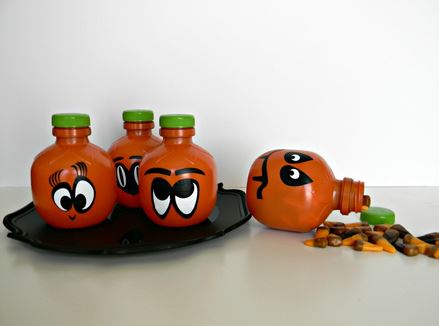 Candy Filled Pumpkins Start with juice bottles, paint, and add a vinyl face for cute treat containers. They make great party favors too.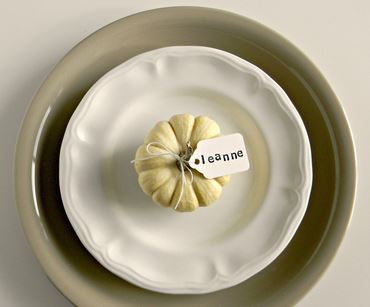 Mini Pumpkin Place Cards Need some quick place cards? Stamp a little tag and attach it to a mini pumpkin and you're set.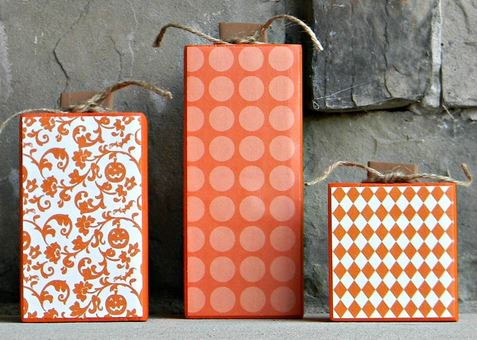 4×4 Wood Pumpkins These are probably my favorite. One side is Halloween and the other is Fall/Thanksgiving. The best part is that they're made from a 4×4 piece of wood, scrapbook paper, and vinyl stickers. So easy to make!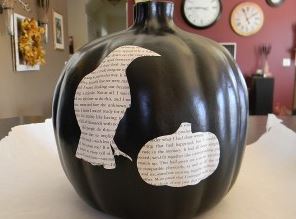 Transformed Orange Pumpkin Make something worn and old new again. This old orange pumpkin was transformed with paint, mod podge, and book pages.
Which pumpkin is your favorite? Will you be making any of them this year?
Check Out These Related Posts