Do you want to know a little secret? I don't wash my clothes every time I wear them. Okay, if I've been exercising or working in the yard I will, but not regular everyday wearing. Washing and drying your clothes every time actually wears them out faster and I don't know about you but I need my clothes to last as long as possible. Okay, so the question is: How Often Should You Wash Your Clothes? Get more mileage out of your clothes and extend their life by using this convenient guide.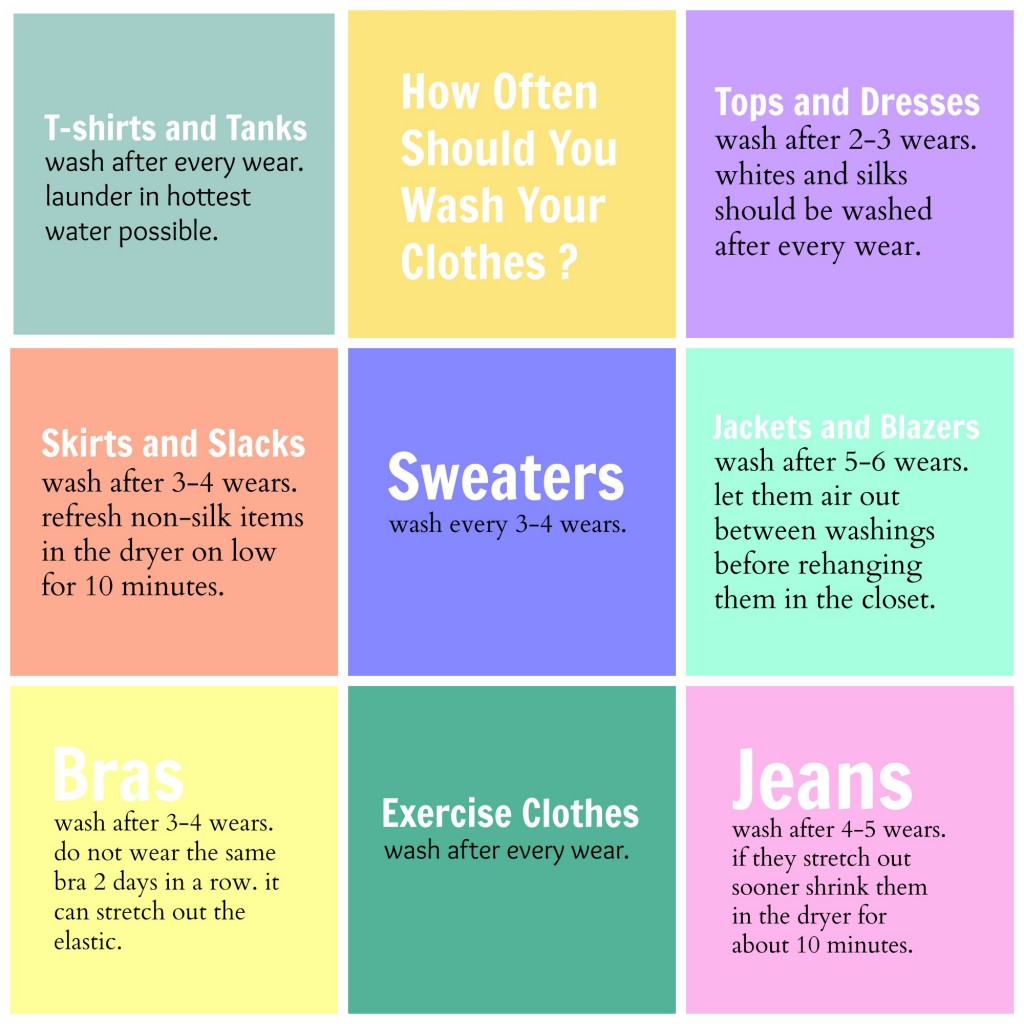 Do you like doing laundry? No? Then stop wasting time, energy and money. Try following this chart and see how much longer your clothes last and how much better they look.
If you would like to use this printables for yourself, just click the link below. Printables are for personal use ONLY and are available to subscribers of Organize & Decorate Everything. SUBSCRIBE NOW to get full access to all printables.
How Often Should You Wash Your Clothes?
Since this is square you will need to uncheck "Fit Picture To Frame" before printing or it will cut part of the printable off.
*Just to Clarify: I've had a few not so nice comments so this is for your clothing, not your children or your husband. I'm assuming you don't climb trees or work in a factory and your clothes don't get soiled everyday. If they're soiled, obviously wash them.