This USA Glitter Banner is perfect for Summer holidays and parties. It's easy to create but makes a huge impression thanks to the glitter scrapbook paper and clothespins.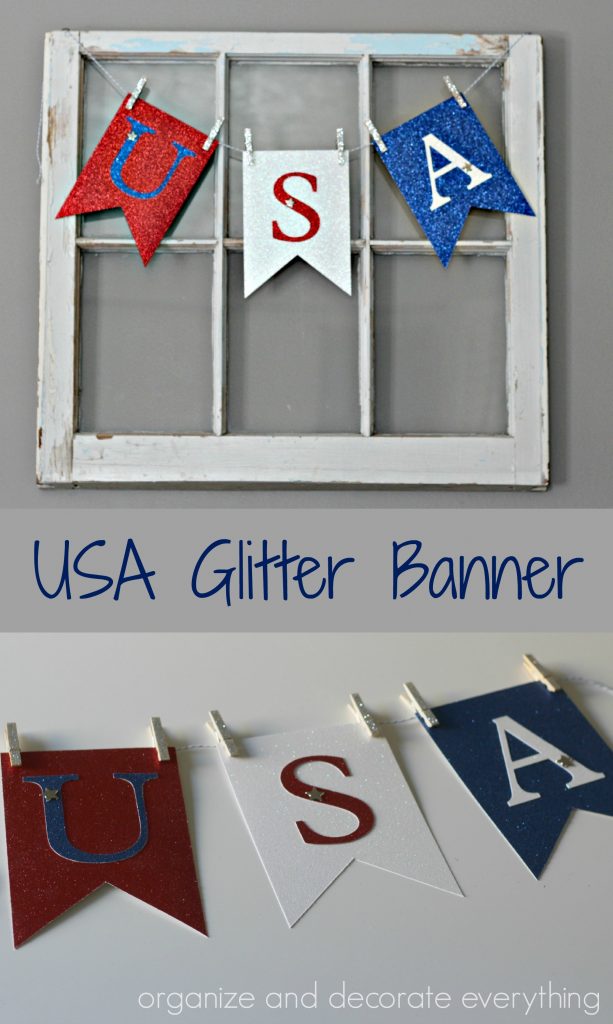 Banners or garlands are the perfect project to use up some of those scrap pieces you just can't bear to part with. In the past I've been better at collecting craft supplies than using them. That changed a few years ago and I decided to give away supplies I was never going to use and use the supplies I decided to keep before I went out and purchased more. Trust me, it's a never ending battle to not buy cute craft supplies.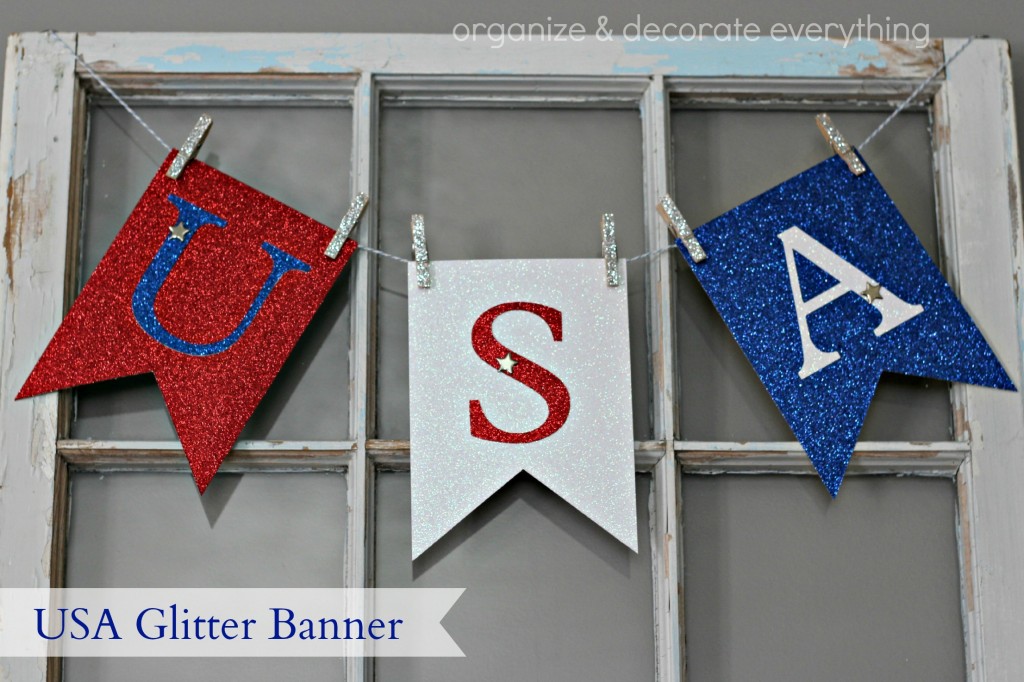 USA Glitter Banner supplies needed:
glitter scrapbook paper
star brads
bakers twine or yarn
clothespins
glitter
glue dots
paper cutter
I'm so happy I had enough glitter paper left over from another project to make this cute banner. If you want a quick banner for a Summer party this is a fun one to make. Make the flag shapes 5″x 7″ then cut up the center 2″ to form the bottom points.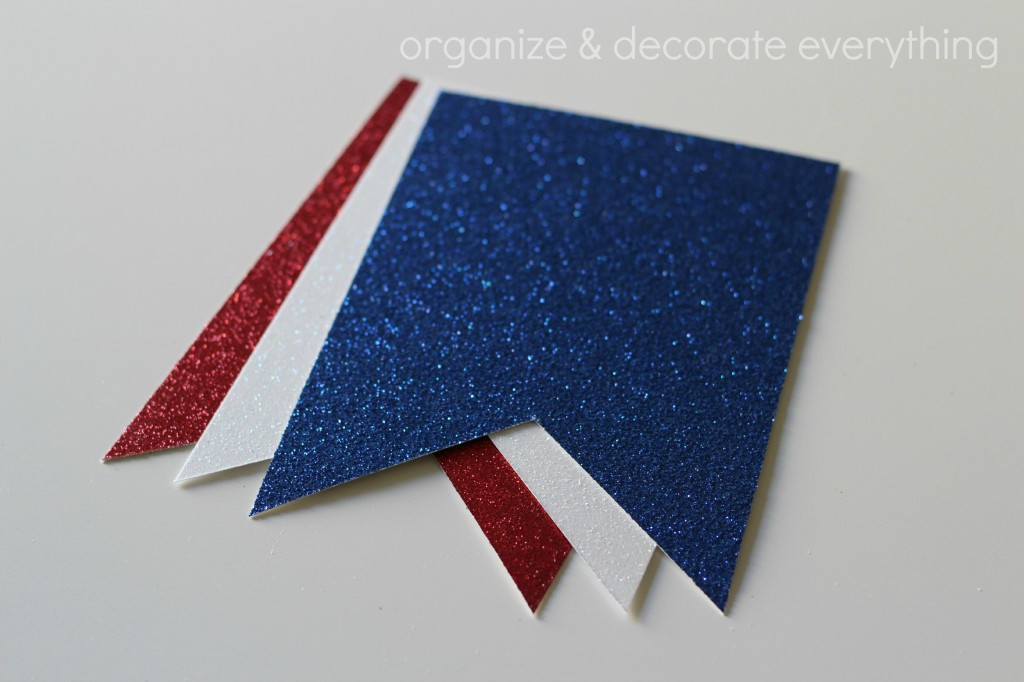 I used my Cricut to cut out the letters but you could just as easily cut them out by hand if you don't have a machine. I used the "multi-cut function" for the first time because the paper was so thick and let me tell you, it was awesome!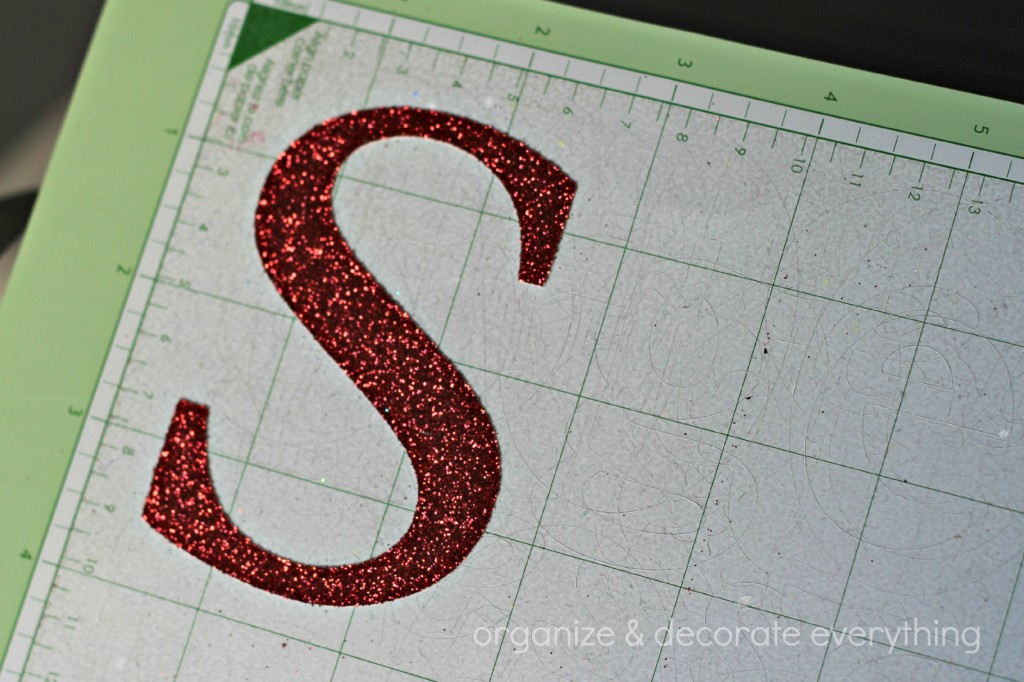 I searched through my brad stash and found these little star brads. They're a perfect addition to the letters. I don't use brads much anymore but they are a fun addition to banners and other paper craft projects.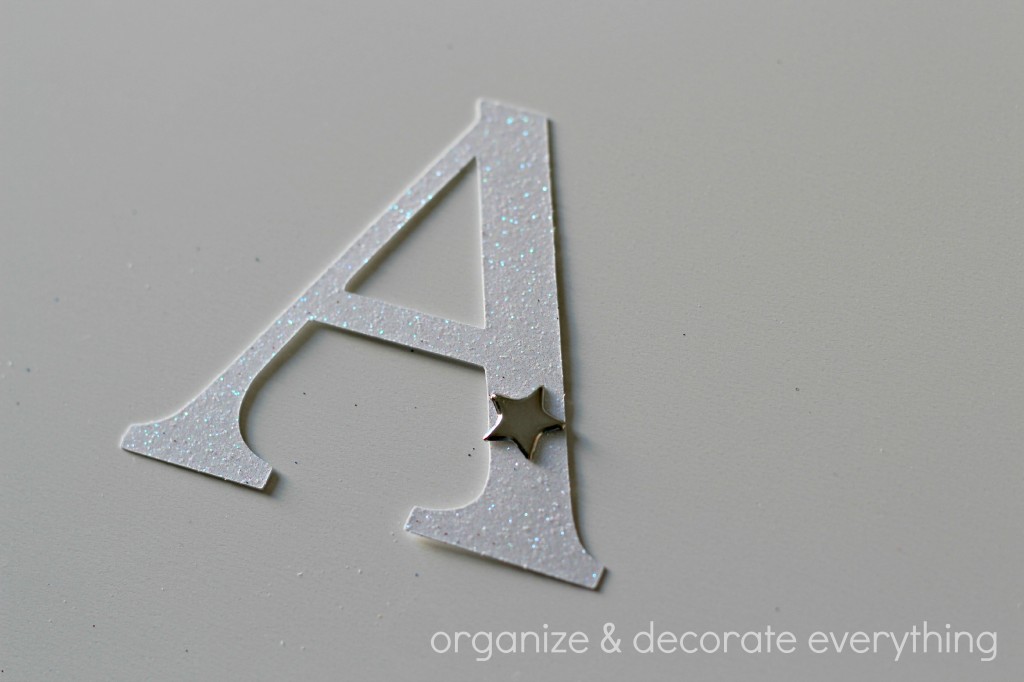 Use glue dots or a strong craft glue to adhere the letters to the banner. You need something that is going to work well on the glitter paper.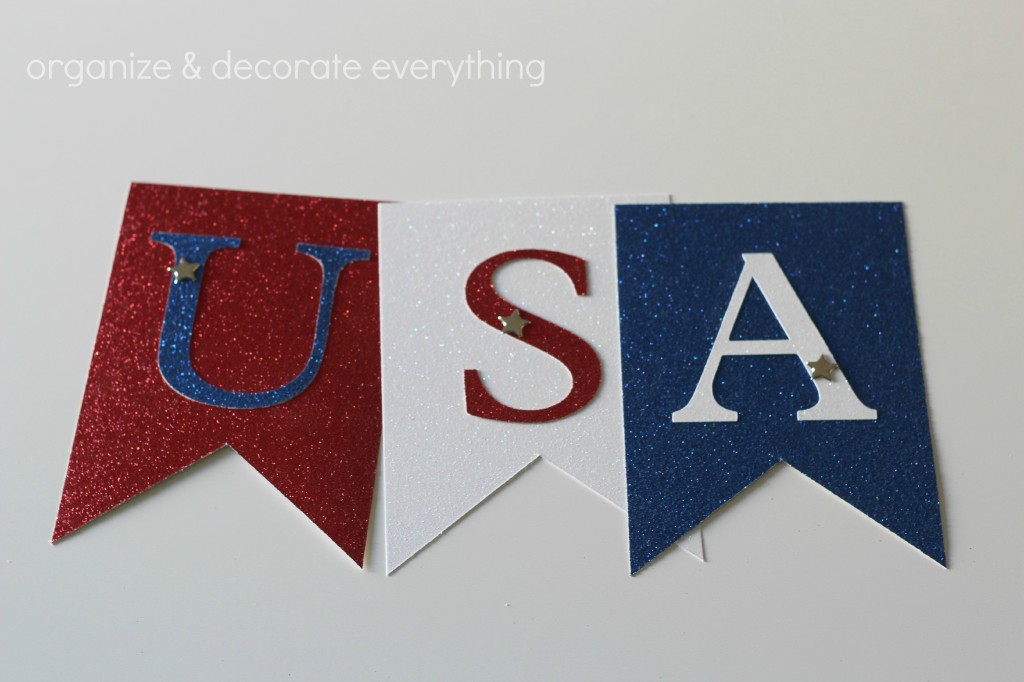 I made these glitter clothespins a few Christmases ago. They worked perfect to secure the banner pieces to the bakers twine. I love glitter! The glitter pieces remind me of little tiny fireworks! They're easy to make by painting one side of the clothespin with glue. Then sprinkle glitter on top and shake off the excess.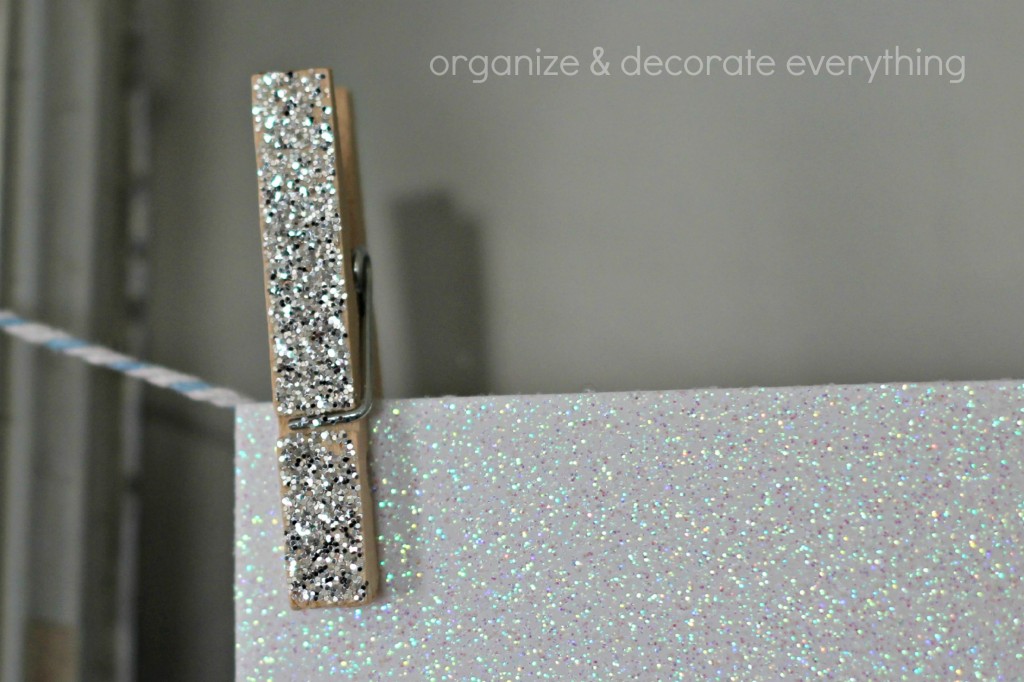 String the banner across an old window or from a shelf.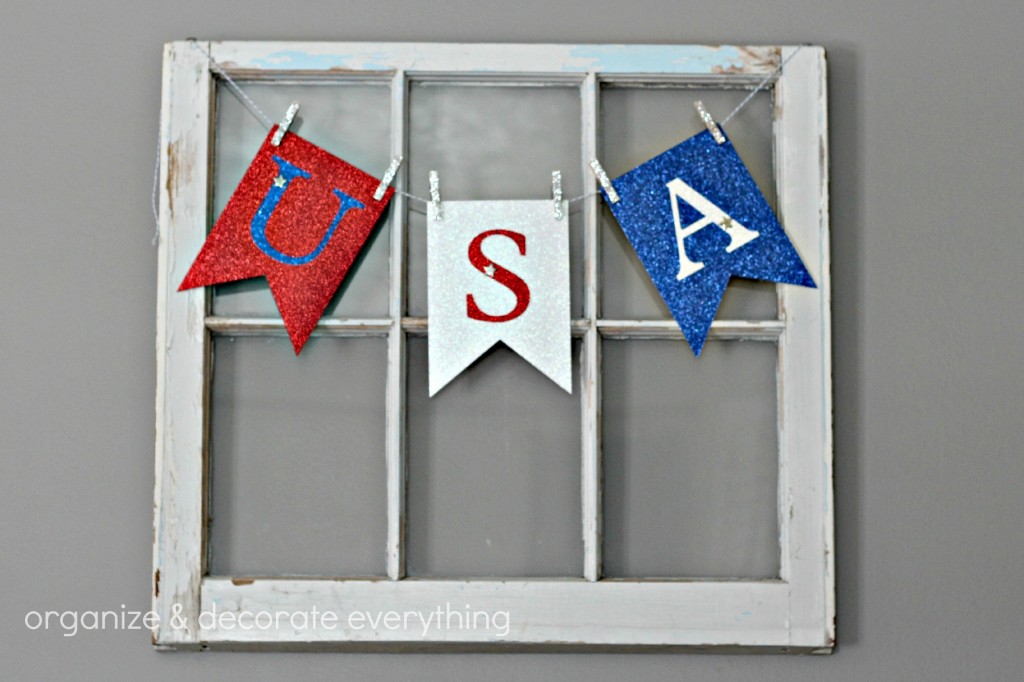 Pin it for later: USA Glitter Banner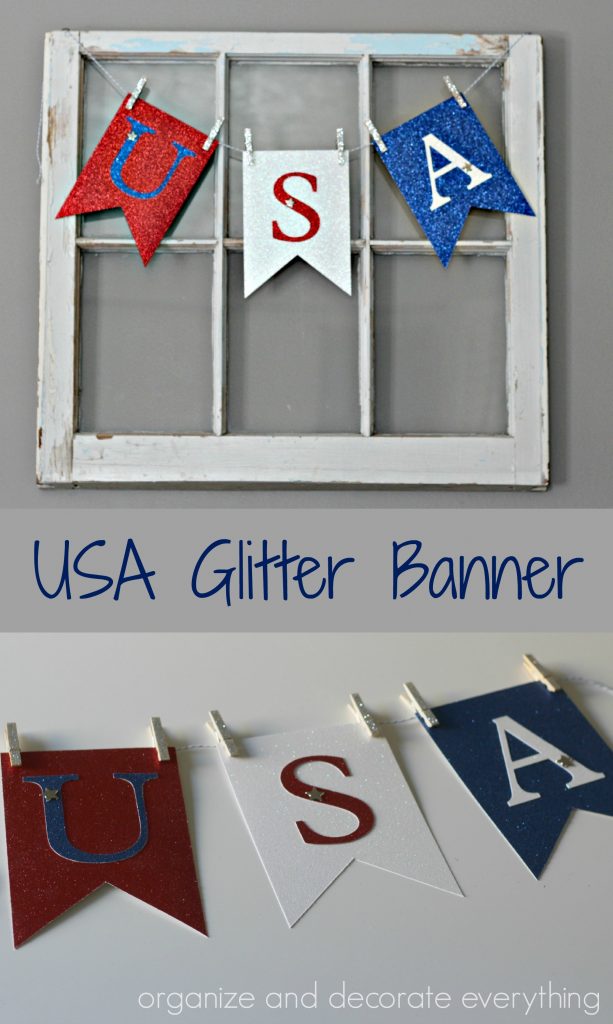 You might also like:
4 x 4 Glitter Firecrackers
Mini Stacker Firecrackers
4th of July Blocks