Mini Stacker Firecrackers are easy to make and a fun addition to your holiday party or home decor.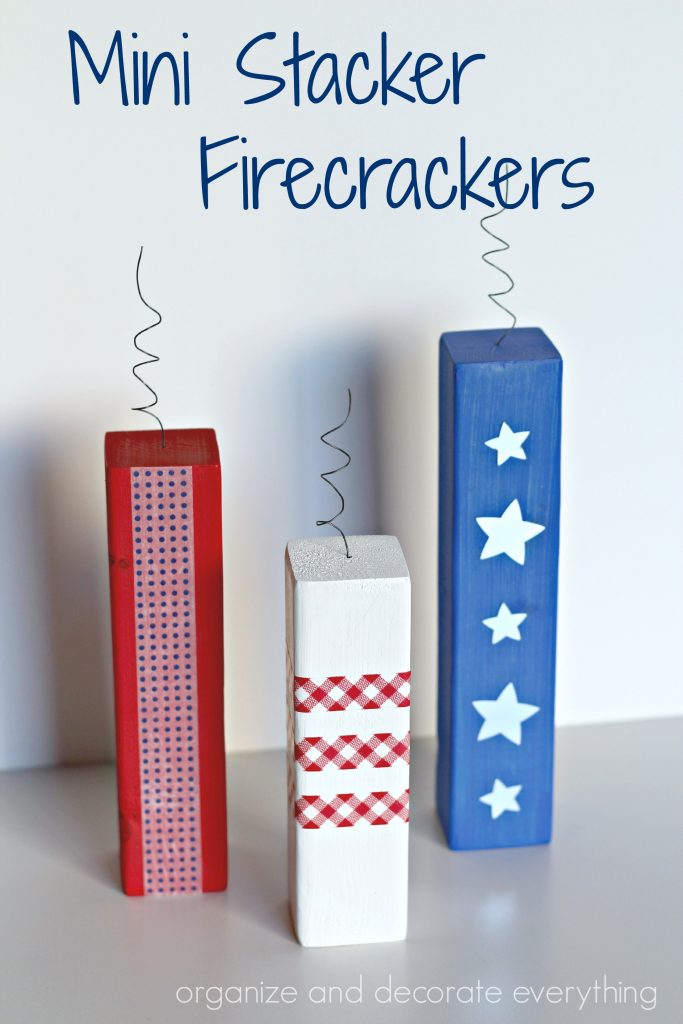 I love decorating in the Summer months, especially for the 4th of July. There's just something about decorating with red, white, and blue that totally appeals to me and makes me happy. Get ready for more fun and easy red, white, and blue projects happening over the next few weeks.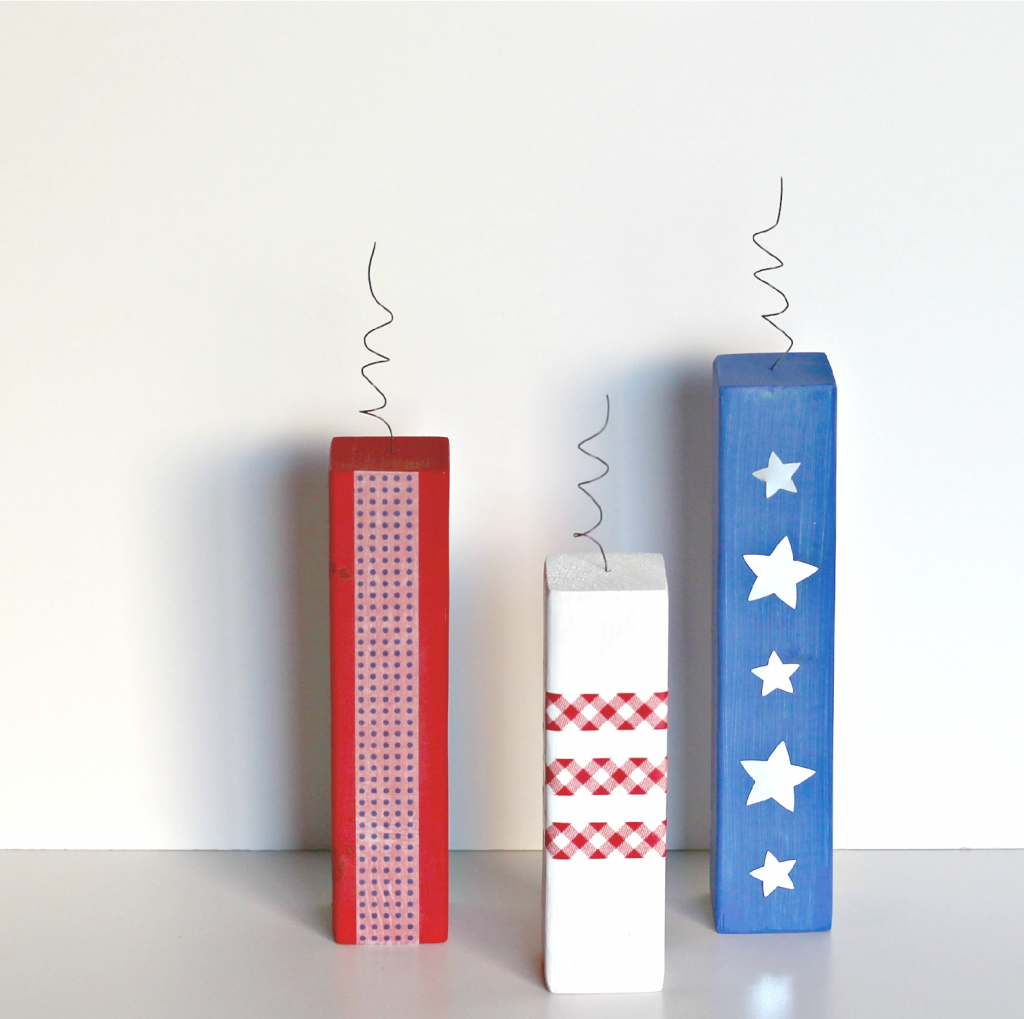 Supplies needed:
2×2 stick of wood
red white and blue paint
star stickers
washi tape
thin wire
sand paper
Start by cutting the 2×2 stick of wood into 5, 6, and 7 inch pieces. I just used a miter box and saw to cut mine instead of getting out the big saw. Sand the pieces lightly then drill a small hole in the top of each of the wood pieces.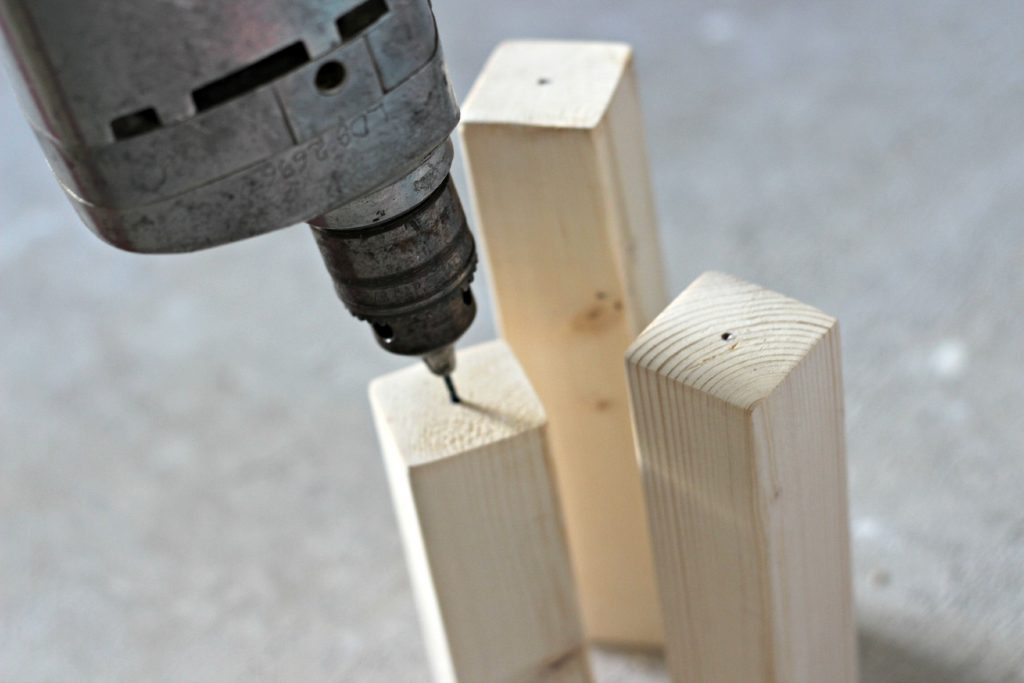 Paint each piece of wood red, white, or blue. I painted the tallest blue and the shortest white but you can paint them however you choose. Once they were dry I added a piece of coiled wire in the drilled hole to represent the firecracker fuse.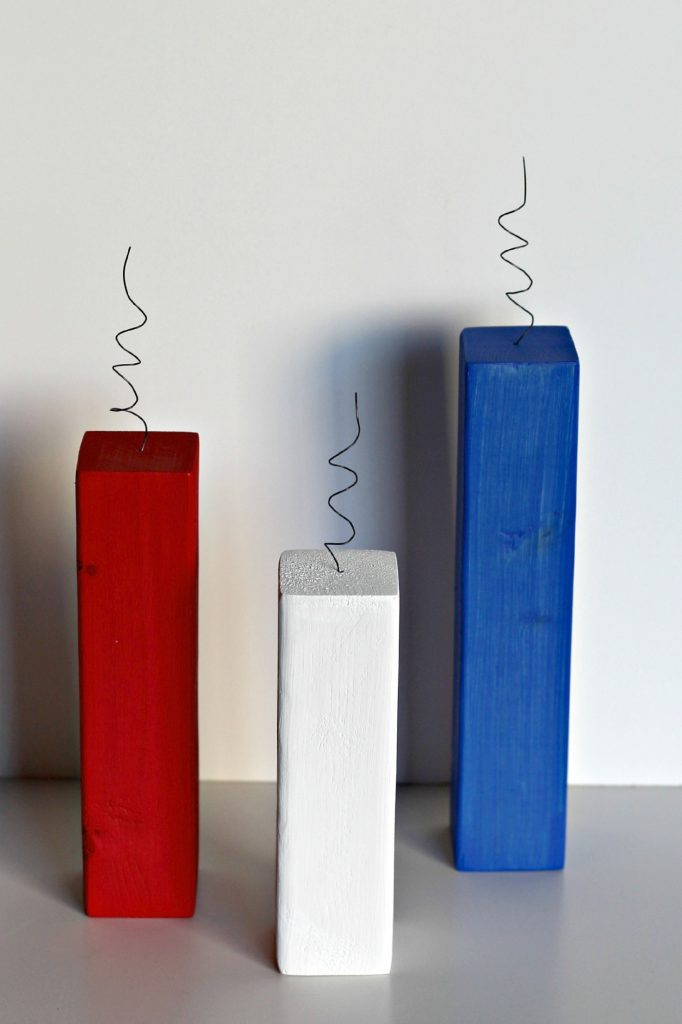 I coiled the wire around a pencil a few times and added E6000 glue to the end of the wire before inserting it into the hole.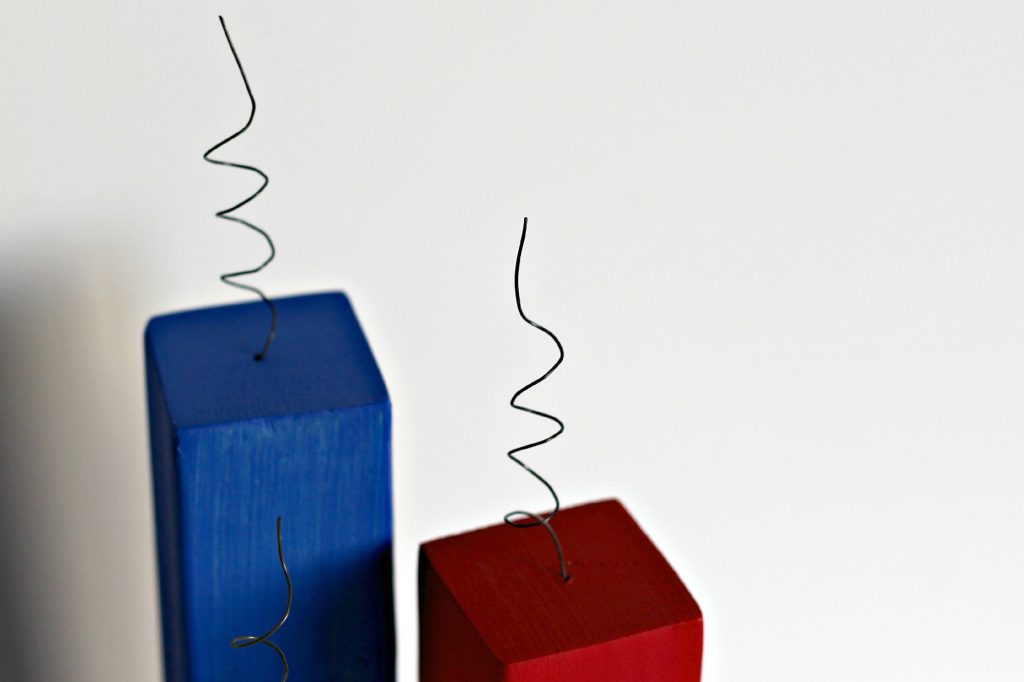 You could leave them as finished at this point but I decided to embellish them a bit. I added some confetti stars to the blue block and washi tape to the red and white blocks. Be creative and come up with your own decorative ideas. They would also look really cute gathered together with twine wrapped around them a few times and tied in a bow.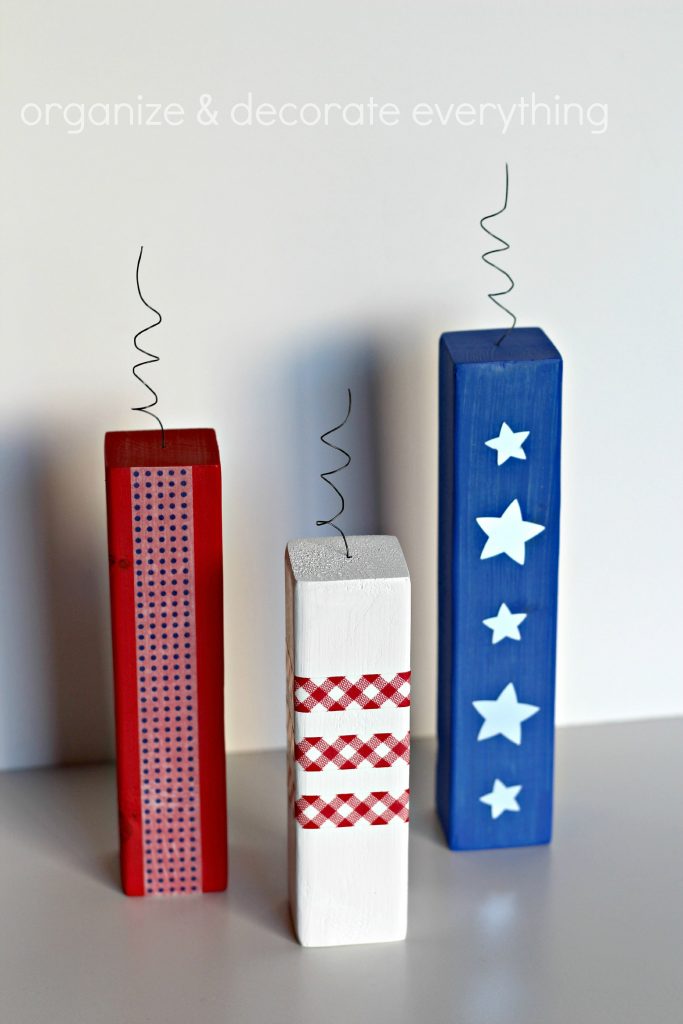 I'm starting to decorate my home for the 4th of July and am slowly pulling out my red white and blue decor. These patriotic bingo cards are one of my favorite decorations. They can be made into a small banner or displayed individually.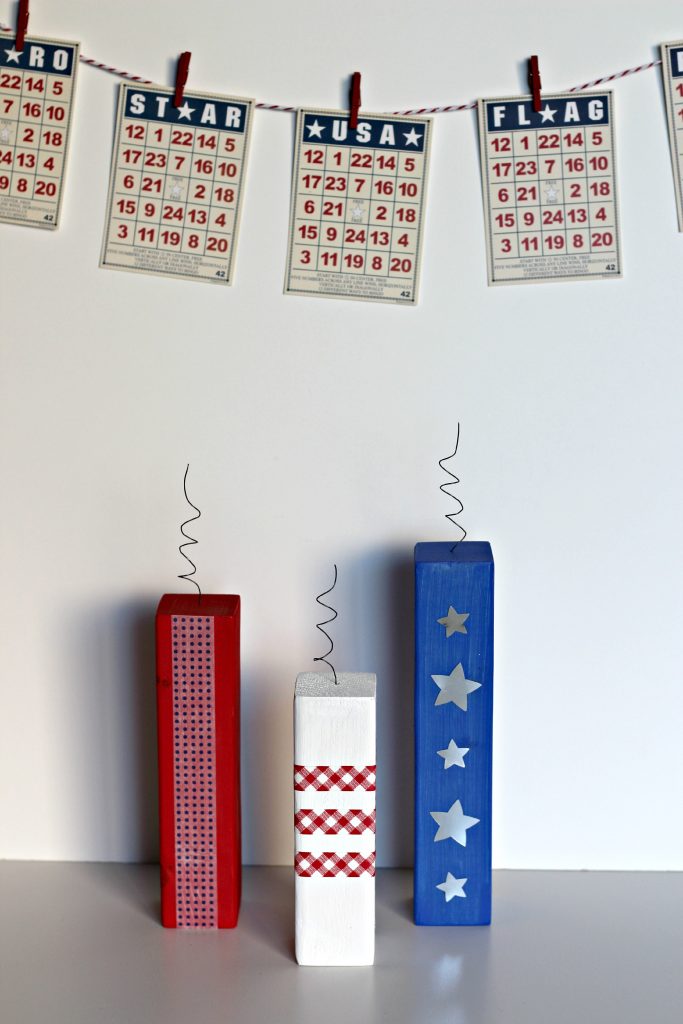 Pin it for Later: