I love decorating in the Summer, especially in July. There's just something about decorating with red, white, and blue that totally appeals to me and makes me happy. So get ready for some fun and easy red, white, and blue projects happening over the next few weeks.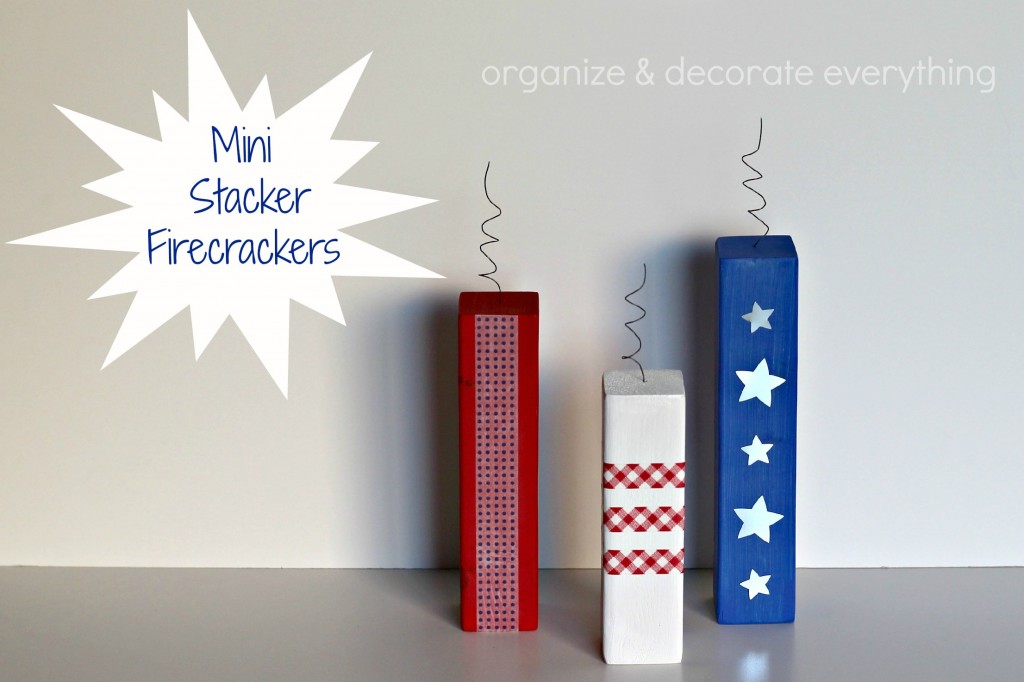 You can buy cut and sanded wood pieces from one of my awesome sponsors, FabDecor . The pieces of wood measure 5×1 1/2″, 6×1 1/2″, and 7×1 1/2″. I started by drilling a small hole in the top of each of the wood pieces.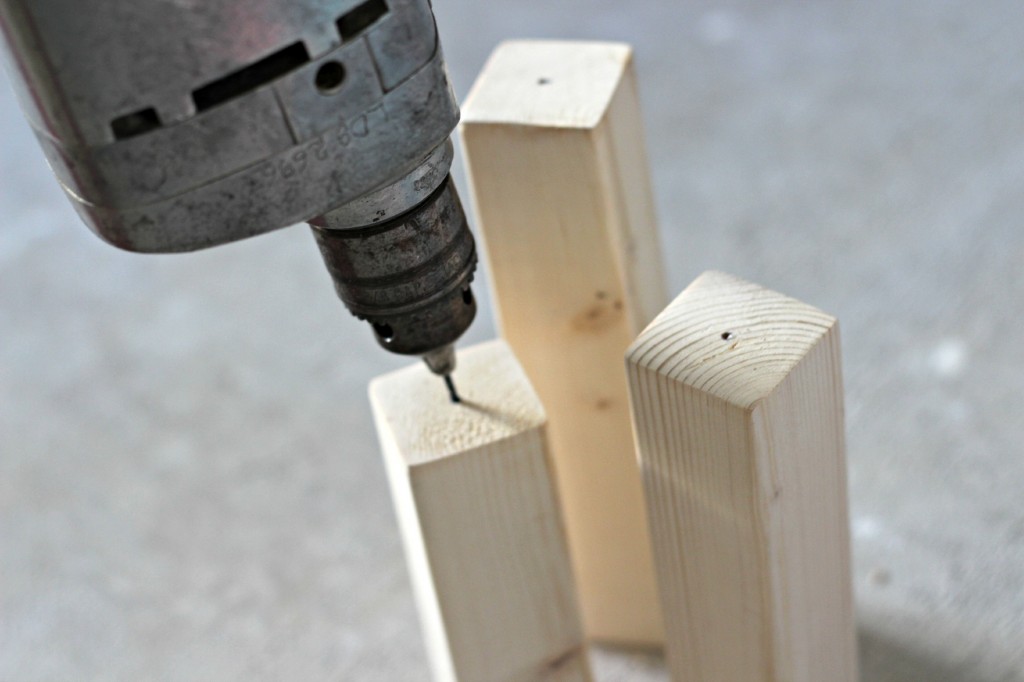 Then I painted them red, white, and blue. Once they were dry I added a piece of coiled wire in the drilled hole to represent the firecracker fuse.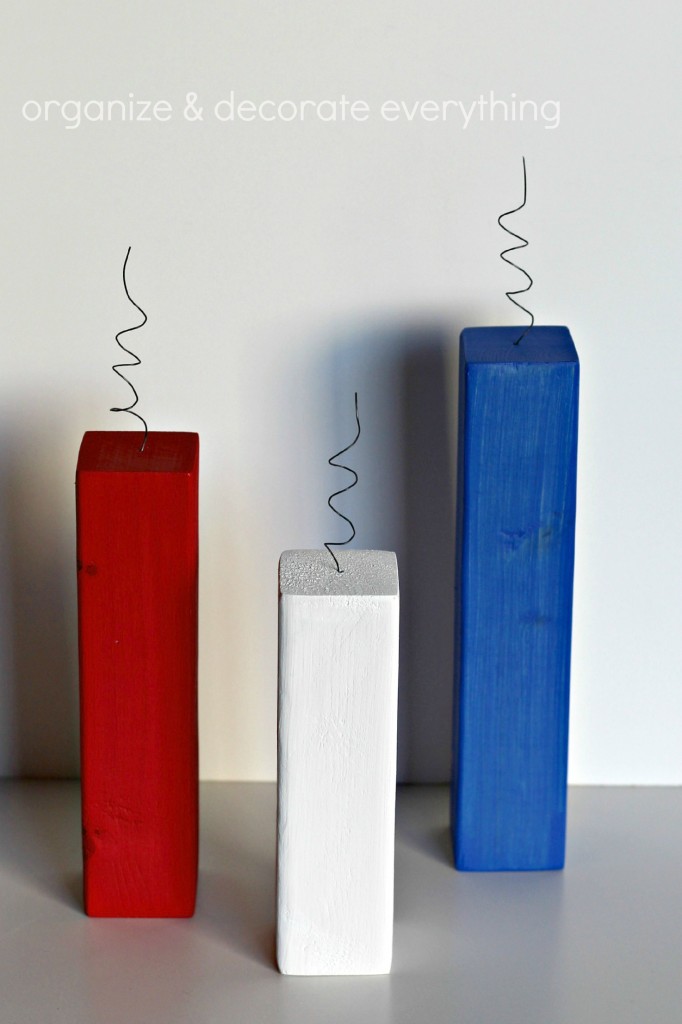 I coiled the wire around a pencil a few times and added E6000 glue to the end of the wire before I inserted it into the hole.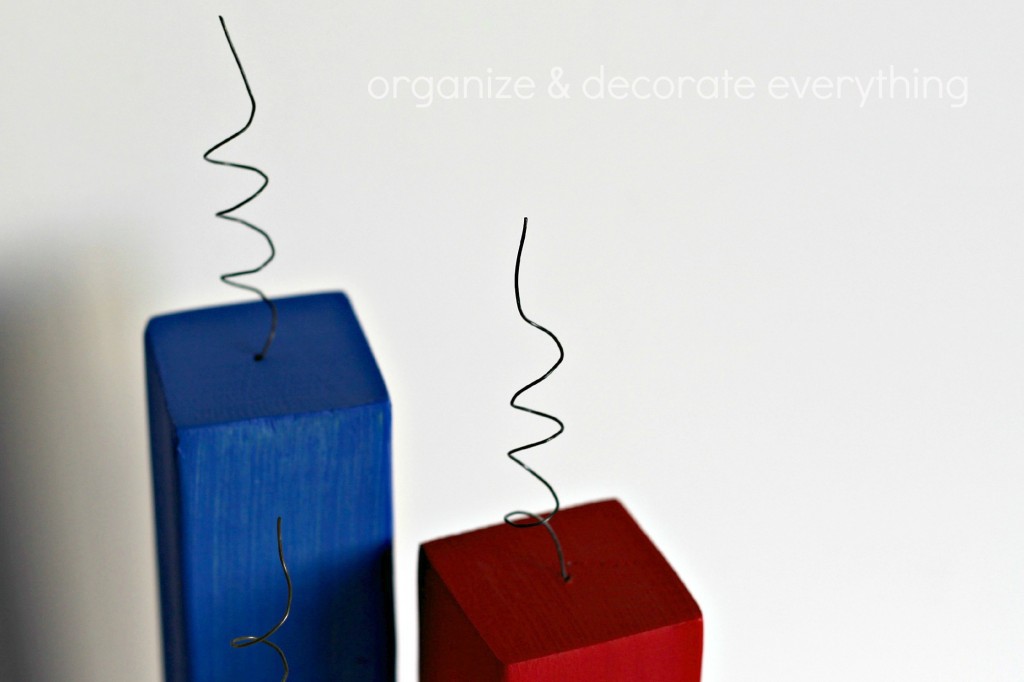 I could have left them alone at this point but decided to embellish them a bit. I added some confetti stars to the blue block and washi tape to the red and white blocks.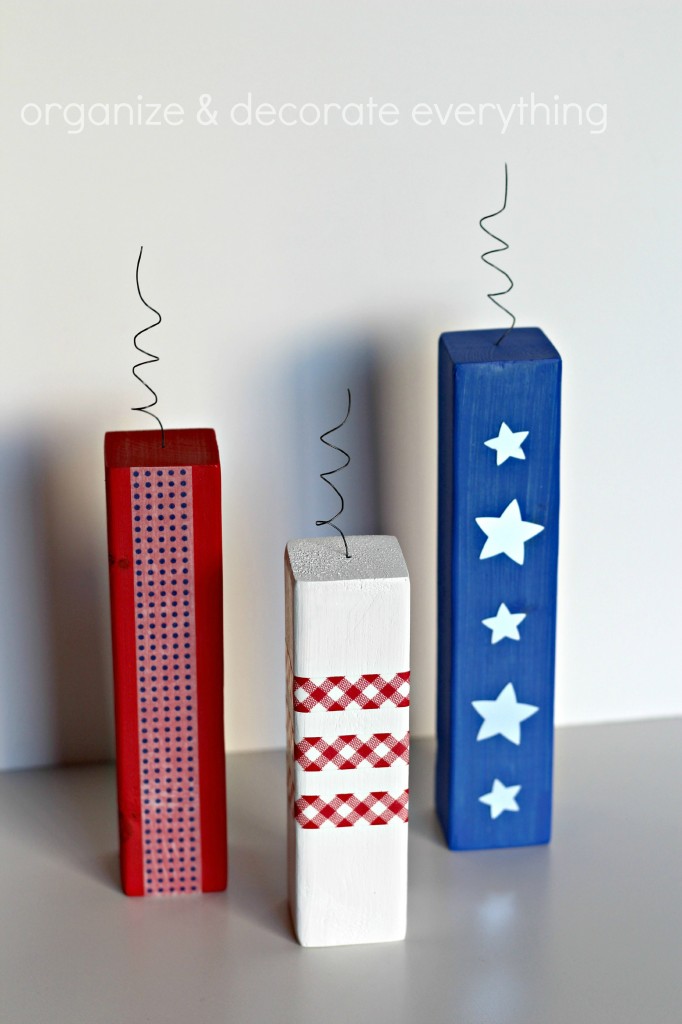 I can't wait to put out my red, white, and blue decor later this week.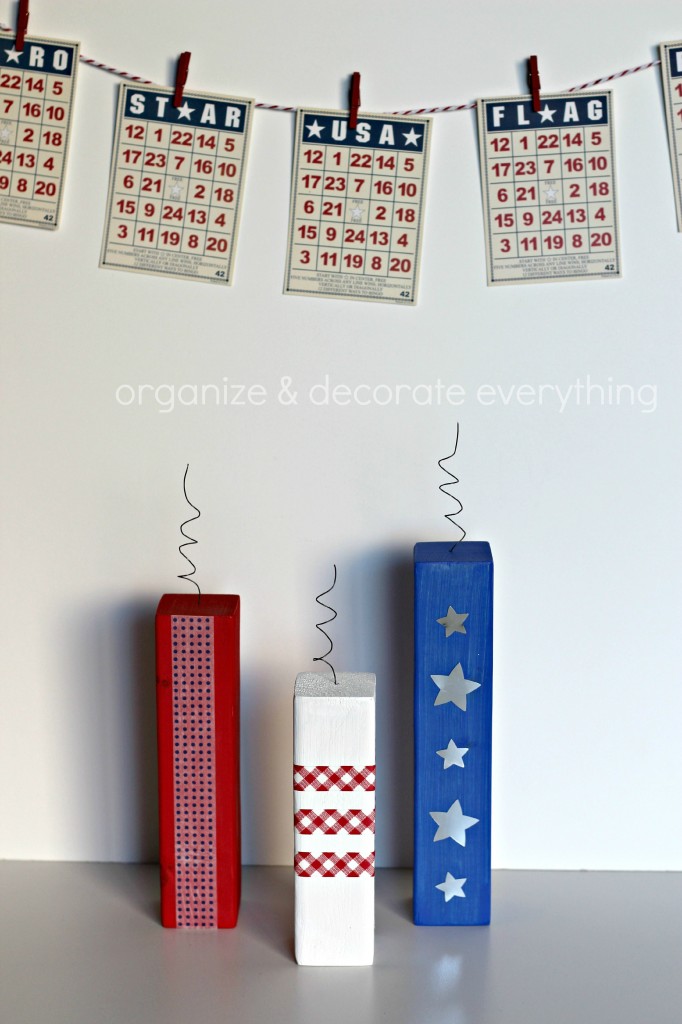 Check Out These Related Posts