Make your Valentines Day decor extra special with these beautiful Stamped and Dipped Feathers.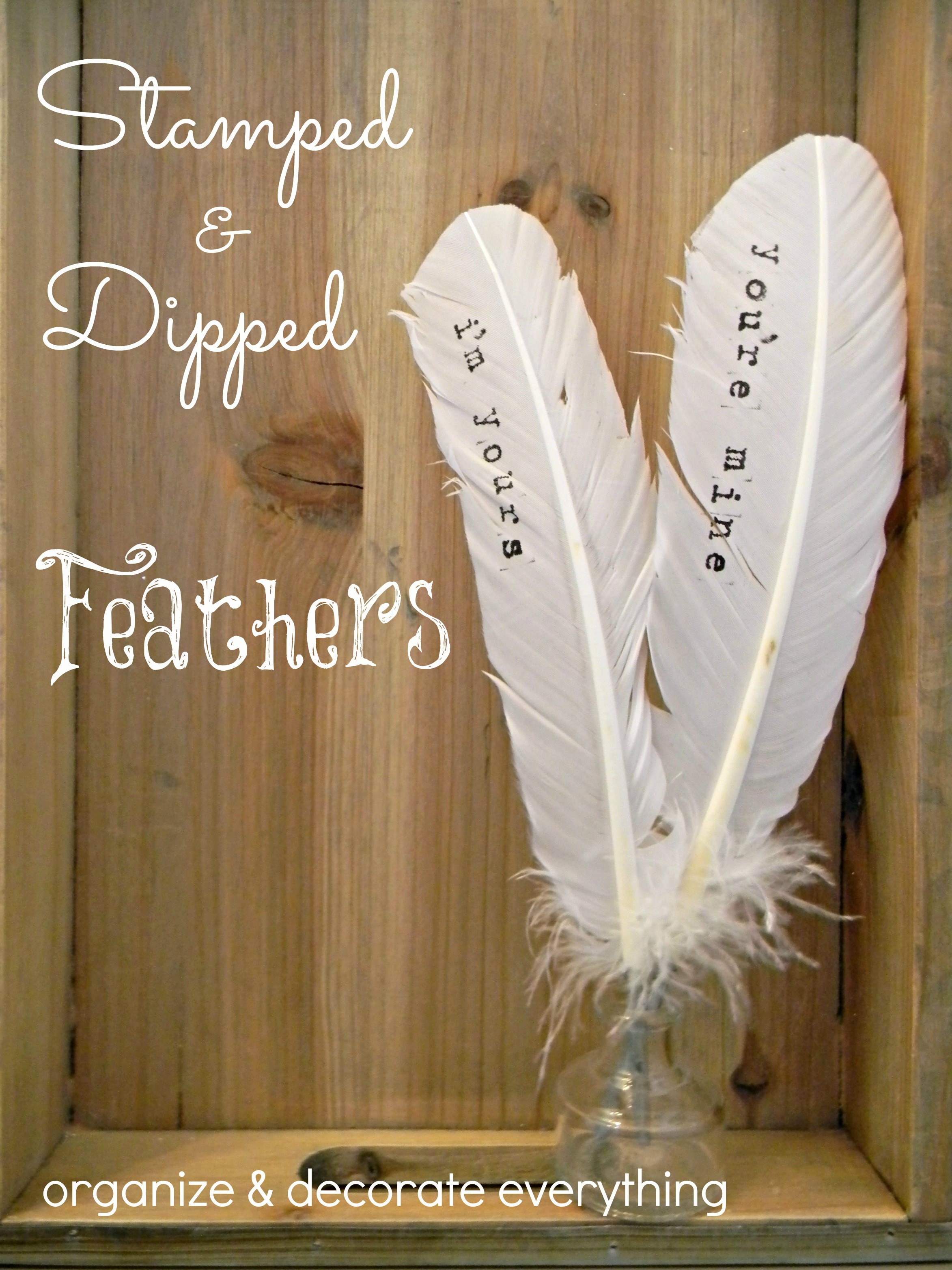 I've seen a lot of projects with feathers lately so I started thinking about what I could do with them for Valentine's Day. I had an idea of stamping or writing on them but my writing isn't the best so I decided to give stamping a try. I love how they turned out! I raided my craft stash and came up with these supplies.
Supplies needed:
feathers
letter stamps
design stamps
stamp pad
paint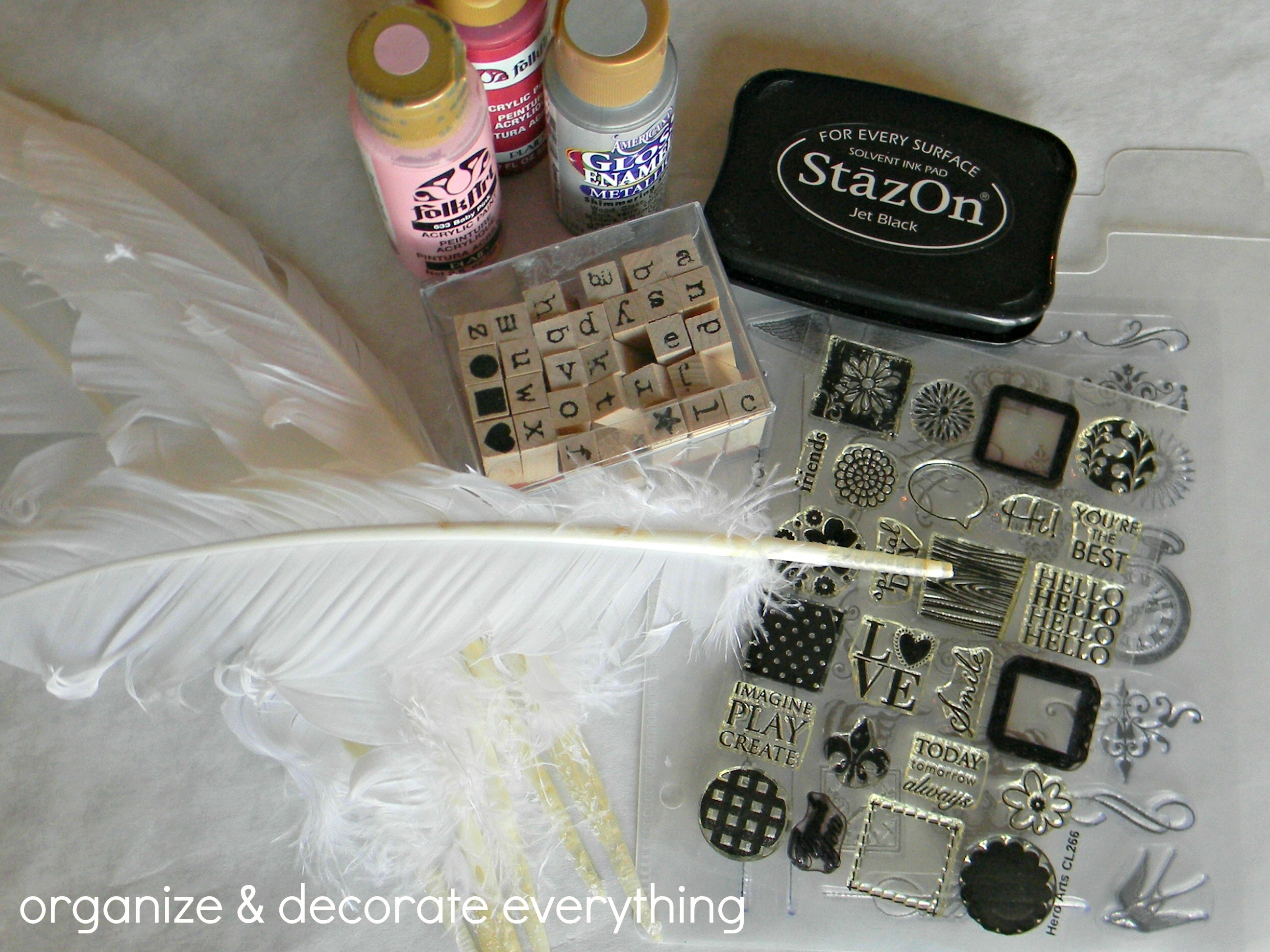 So the super simple tutorial is that you simply stamp the feathers. I stamped the paper first and as you can see the stamp is a lot lighter on the feather so don't be afraid to load it up with ink. But I do love the softer look of the stamp on the feather also. There's something so soft and pretty about it for Valentines Day.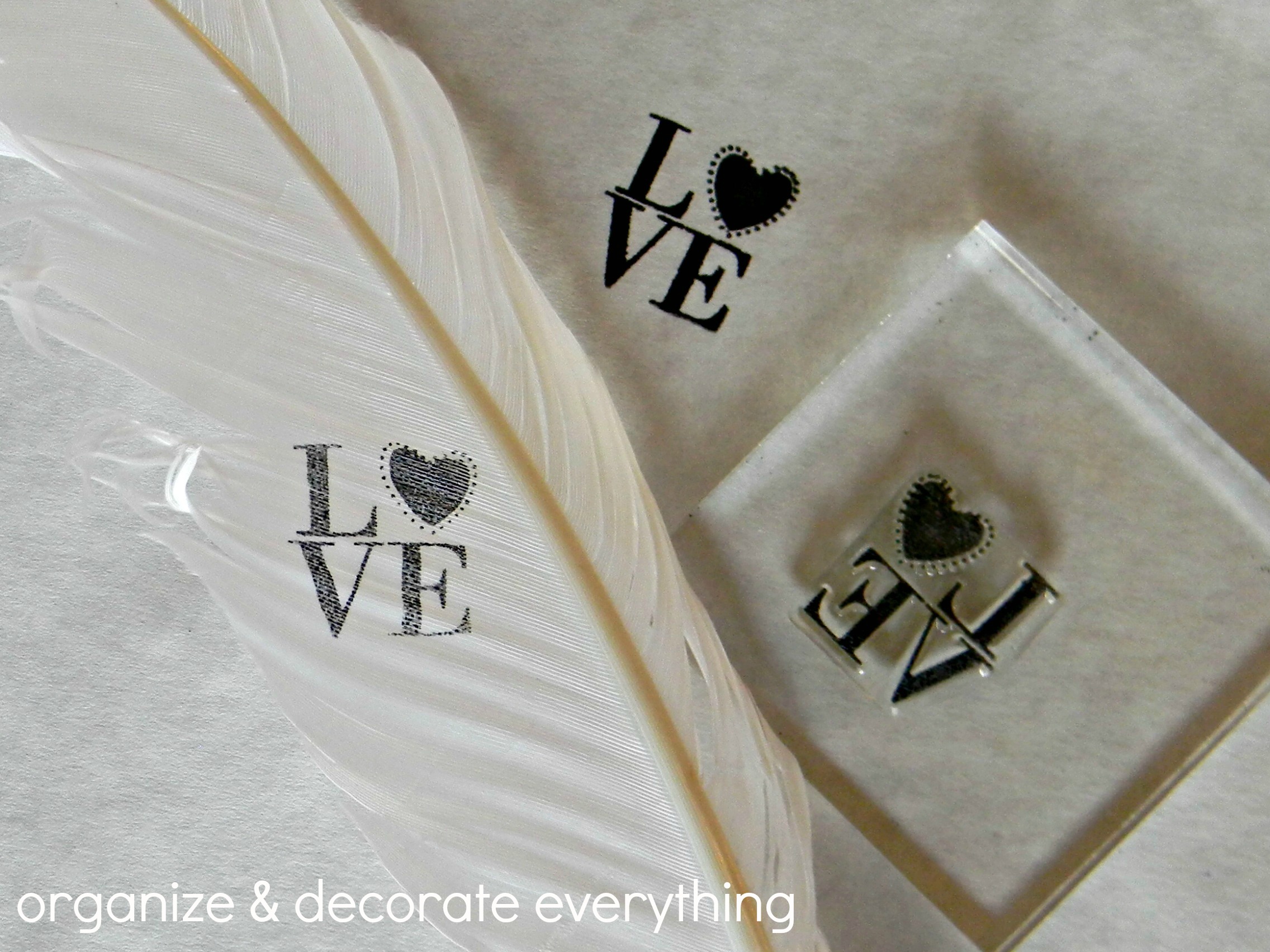 Then I decided to dip the ends in acrylic paint. I simply dipped them in the bottle and made sure all the sides were covered then tapped off the excess. They took a few hours to dry completely. I thought of glittering them too, which would be really pretty.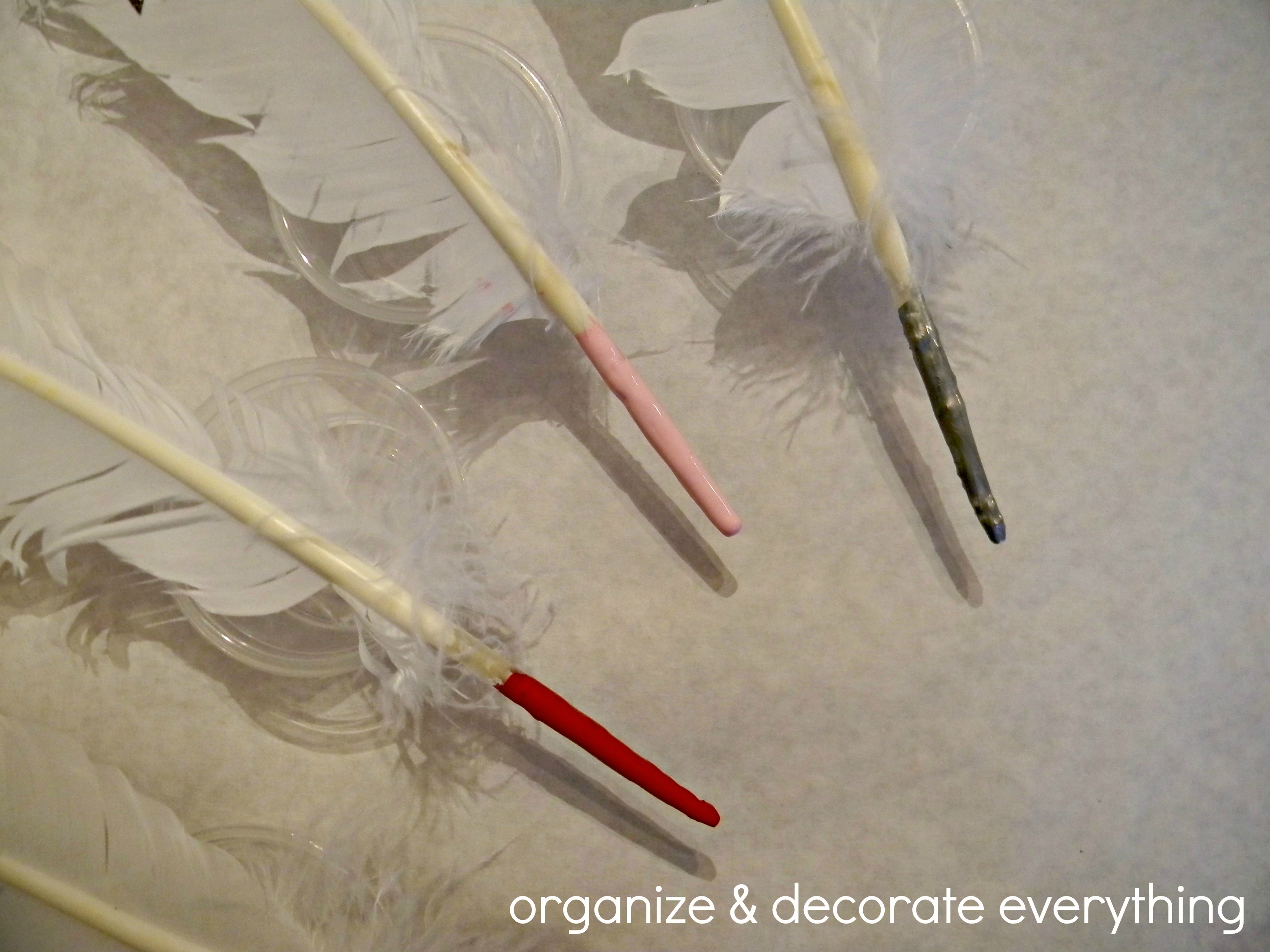 While stamping the feather try to get it to lay as flat as possible and stamp evenly. As you can tell here, the right side of the wing didn't stamp all the way. Also make sure you have paper covering your hard stamping surface. Some of the ink can seep through the feather in places.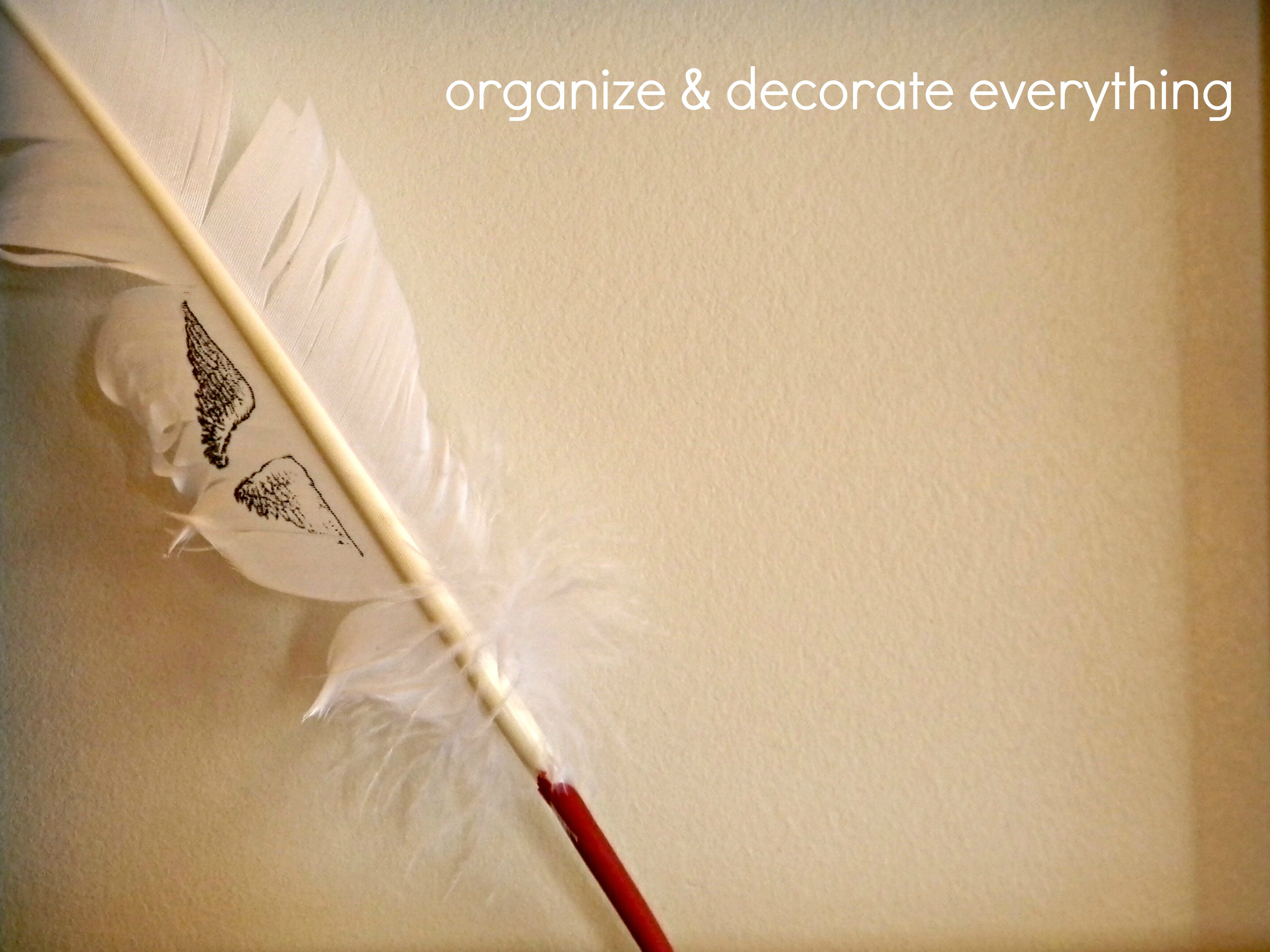 I used a combination of stamps I had available then placed them in different bottles and vases to display. Just raid your house for containers. They look especially beautiful in silver and glass. The feathers are so light, you can use almost anything.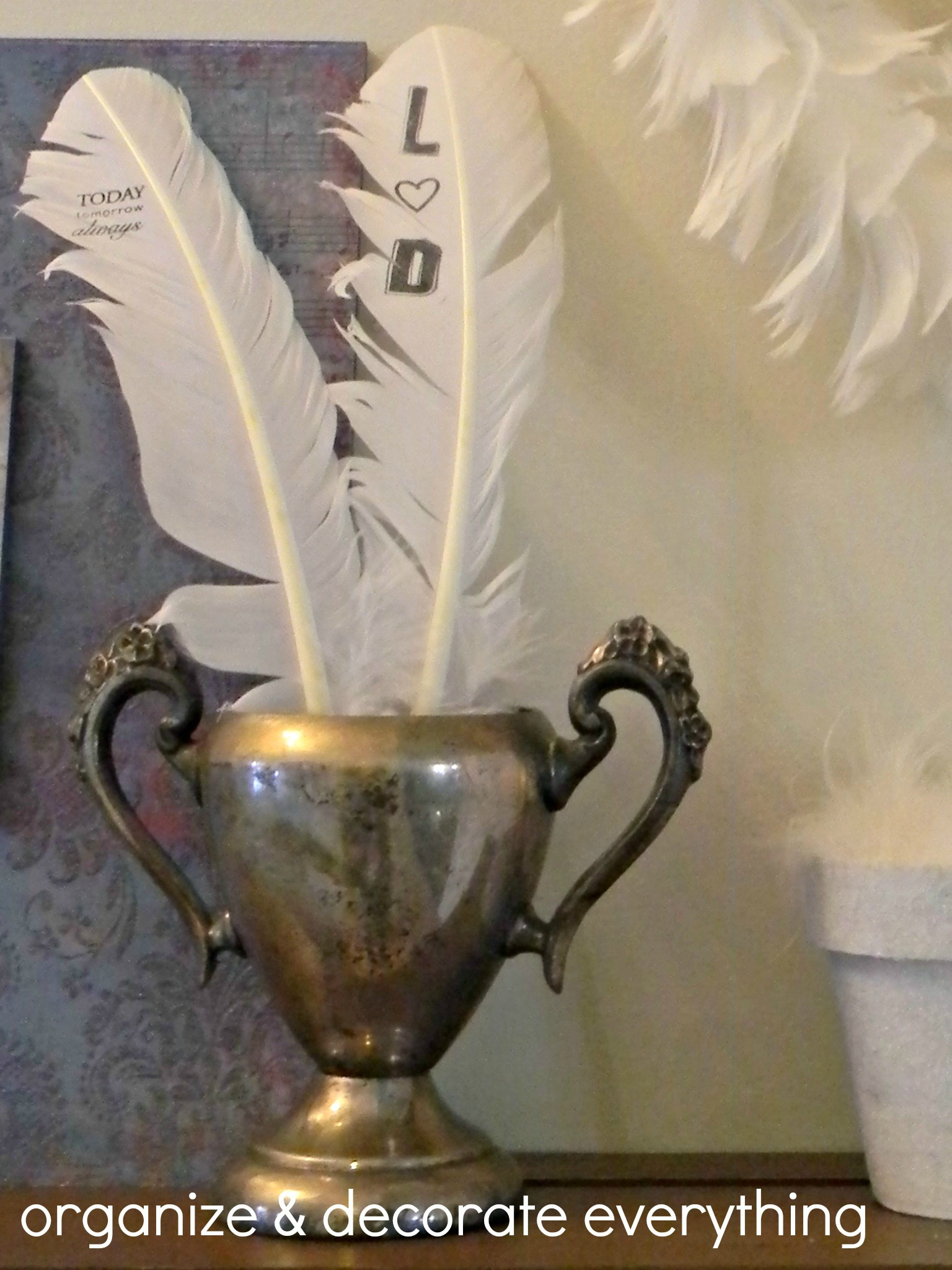 These 2 are probably my favorite because of the sentiment. I used single alphabet stamps to stamp the letters and really like the imperfection of them.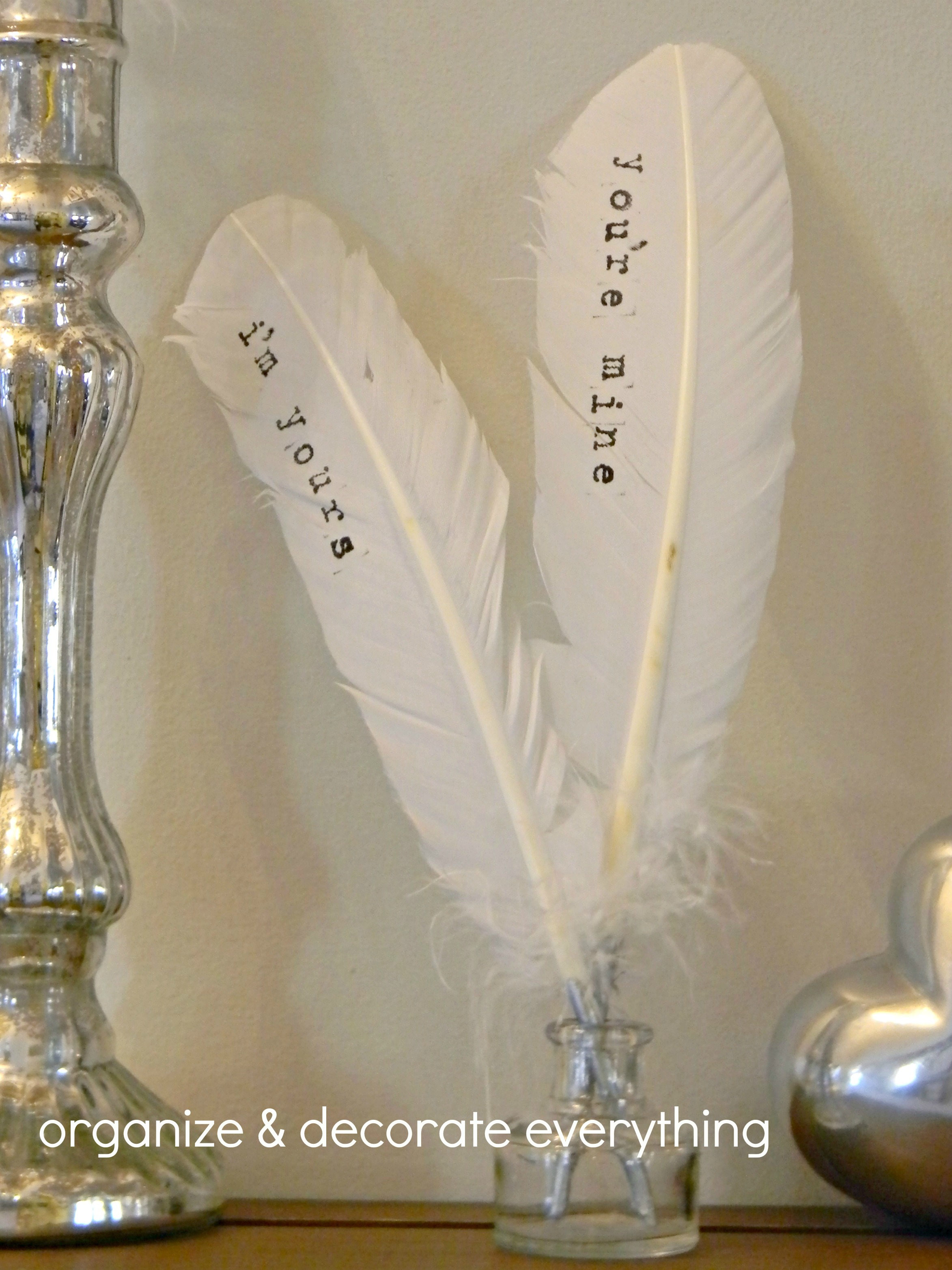 I love how the feathers go perfect with my feather topiary from a few yeas ago. Most of my Valentine's Day decor is from previous years but I always add a few new projects to change it up a little.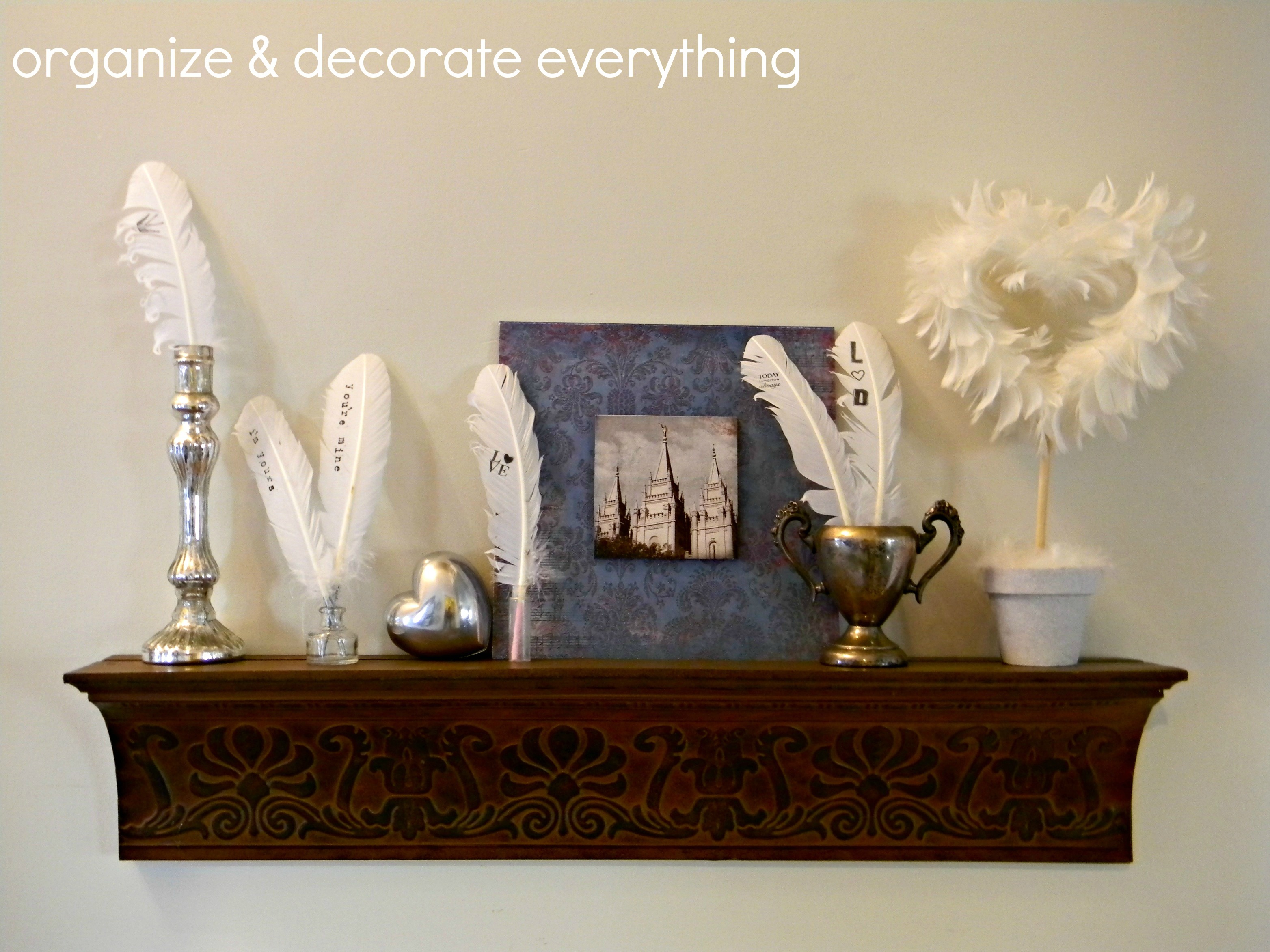 What do you think about feather stamping? Will you be giving it a try?
Pin it for later: