This week I'm sharing my favorite 25 Farmhouse Finds Under $25. These are all from Hobby Lobby and can be picked up in the store or purchased on-line. Prices may vary slightly and some might be at an even bigger discount when you purchase.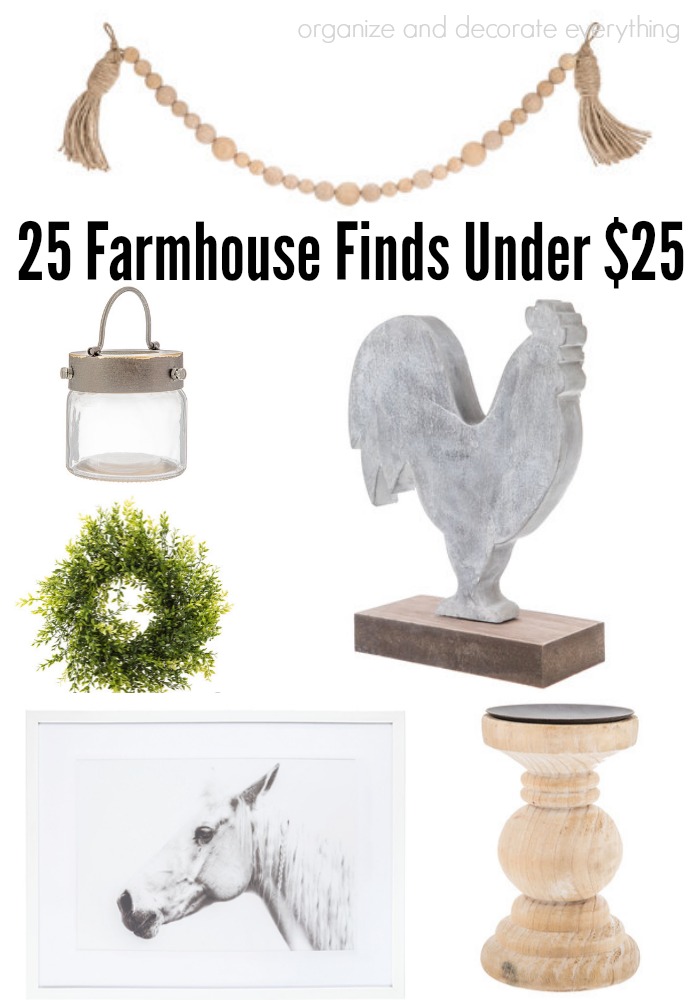 Isn't it awesome to realize you can decorate your home the way you like without spending an exorbitant amount of money? I understand having to decorate a little at a time and not being able to finish a whole room at one time. It can be frustrating but it can also be exciting when you purchase what you love and see a space come together in a way that represents you and your family. I'm in the process of purchasing some of these items I'm sharing with you. I hope you enjoy them too.
Let's start with the front door and choose a welcome mat. This Buffalo Check Door Mat is only $9.99. It's perfect layered over the top of a larger mat or rug.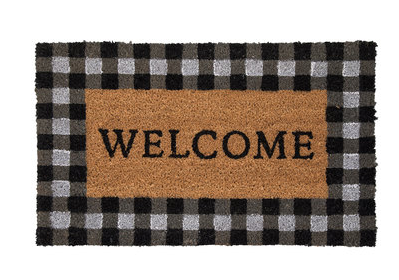 Or select this Welcome Wreath Mat and layer it over a patterned rug. It's also only $9.99.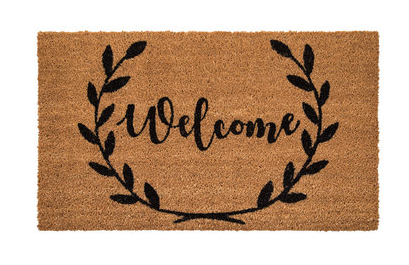 Now let's add a wreath to the front door. I also love adding wreaths above the fireplace, on inside doors, or even layered over a mirror or window. You can purchase this beautiful Eucalyptus Wreath for only $19.99.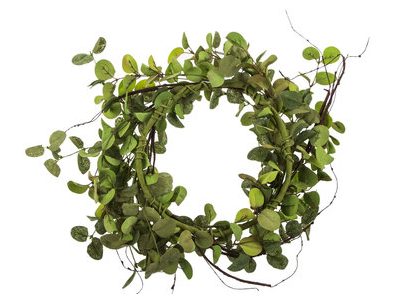 Add a thick beautiful ribbon to this Lemon Beauty Wreath and it's gorgeous on it's own. Purchase it for only $19.99.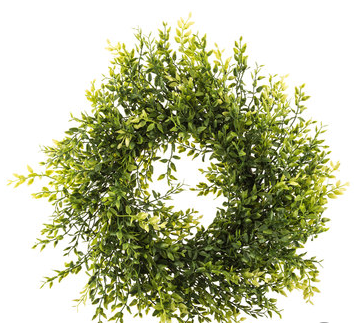 If you want a change from a green wreath this Metal Wreath with Cotton adds a touch of modern country to your home. It can also be purchased for $19.99.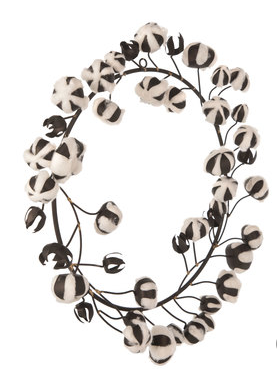 I shared some pillow covers last week but I wanted to share one more with you. This 20″ x 20″ Gray Striped Pillow is on $10.99 and would look great in a living area or bedroom.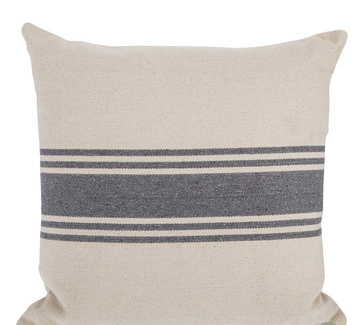 There are so many basket options but I only chose a couple to share. Tobacco Baskets are one of my favorite types of baskets since they can also be displayed beautifully on a wall or counter. This one is whitewashed and can be purchased for $19.99.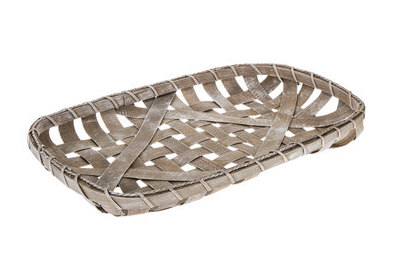 You know I had to add a basket that could be used as decorative and also organization. The Oval Metal Basket would look beautiful full of flowers or greenery with a tag labeled flowers. It would also be perfect as a drop zone for mail or school papers. It sell for $10.79.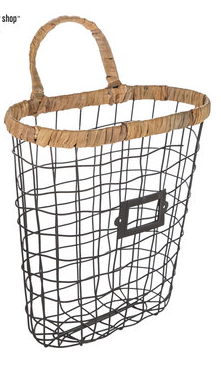 Add some architectural detail to your home with this Arched Window Wood Wall Decor piece. It's only $24.99.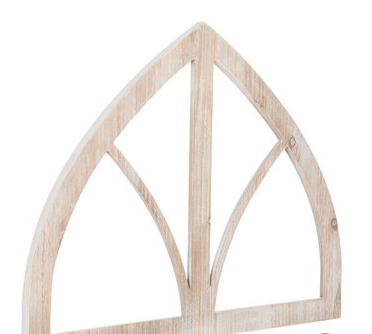 Don't forget to add some simple farmhouse pictures and signs. You can group them together with other pieces of art and wall pieces to make a gallery wall or hang them individually. I fell in love with this White Horse Framed Photo and it's only $22.49.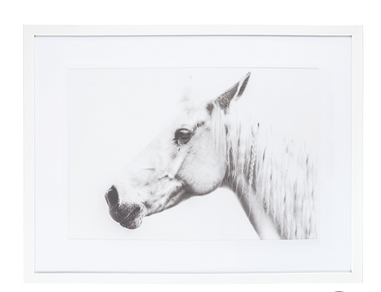 If horses aren't your thing, this Sketched Cow with Floral Crown is sure adorable. It sells for $14.99.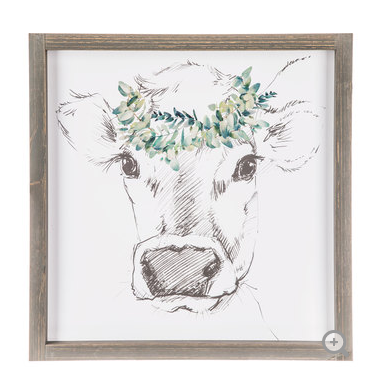 This planked Wood Hello Sign would look awesome by the front door or even on the front porch. The cost is only $10.99.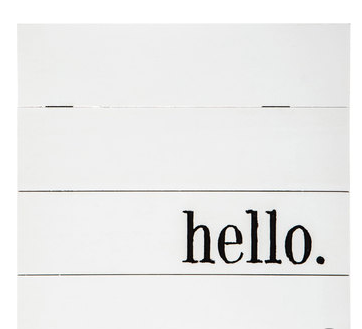 Aw, this is so sweet. I would love to add this P.S. I Love You Wood sign to my bedroom or even my child's room. It sells for $12.49.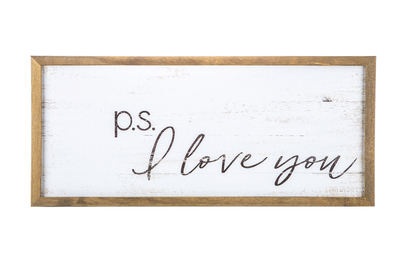 If you want a sign that's a little different the Blessed Metal Wall Decor might be exactly what you're looking for. This would look great anywhere in your home and it's selling for $20.99.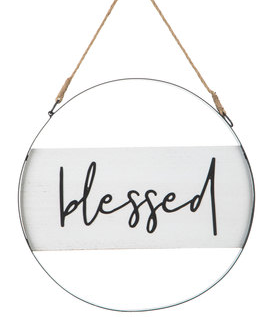 A clock is a must have so why not choose one that has the same look and feel as the rest of your home decor. This Galvanized Metal Wall Clock is only $13.99 and has the creamy colors to coordinate with your other decor.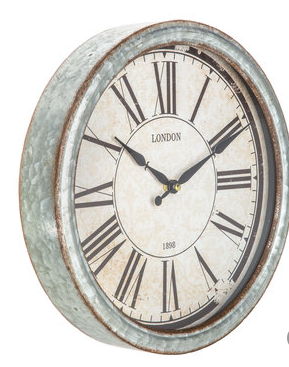 Now let's move onto glass jars and bottles. They can be used in so many different areas for different things. I move my home decor around regularly which gives me a new look in every room without having to purchase new things often. I love the detail of the lid on this Glass Candle Holder and guess what? You don't have to use it as a candle holder, fill it with whatever you want. The price is $14.99 each.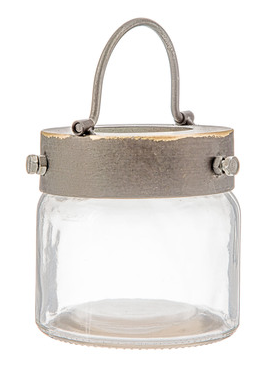 One of my favorite things to do a couple times a month is to buy myself an inexpensive flower bouquet from Trader Joes. The bouquets would look gorgeous in this Glass Vase with Chicken Wire. It's only $5.99 so you can buy a few of them.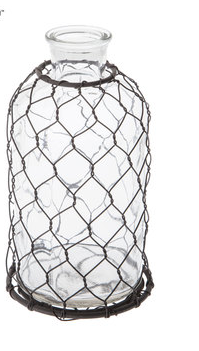 This Metal Basket with Glass Bottles give you more options to bring flowers or other greenery into your home. Or just display it buy itself. It's $14.99 to purchase.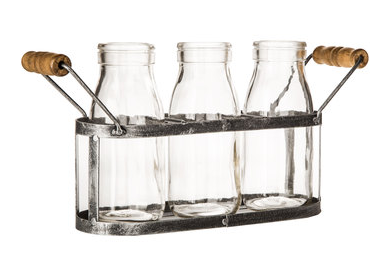 Of course, we can't forget things for the kitchen. Let's start with this Gray and Cream Striped Table Runner. At $14.99, it's a great price and it pretty much coordinates with anything.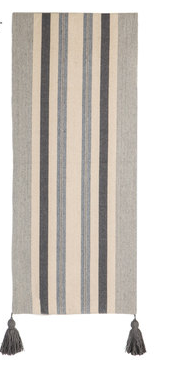 This Rooster Utensil Holder might need to replace the one I have now. It's only $8.99 and I love the scalloped edge detail.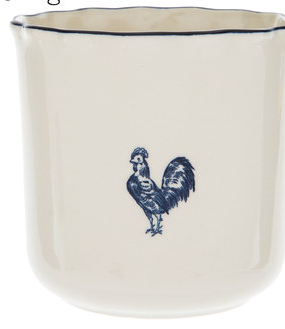 Pitchers are a must for the kitchen in my mind. This White Enamel Pitcher is $19.99 and a beautiful addition to the kitchen counter.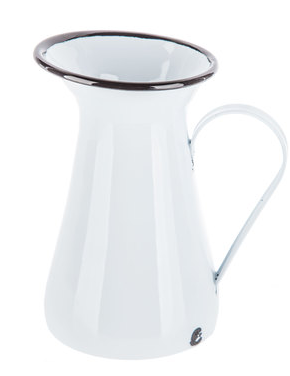 Cutting boards and chalkboards are staples in Farmhouse decor. I love the combination of the 2 to make this cute Cutting Board Gather Chalkboard. You can write the daily menus on it or just a note to your family. Purchase it for $9.99.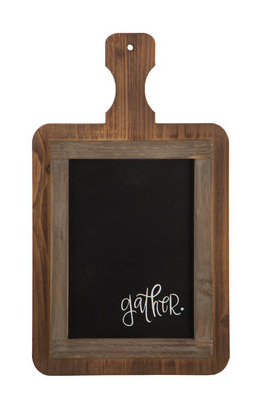 This doesn't necessarily have to be in the kitchen but that's probably where you would find this Cement Rooster. I love the combination of the wood base with the cement figure. It's a steal at only $14.99.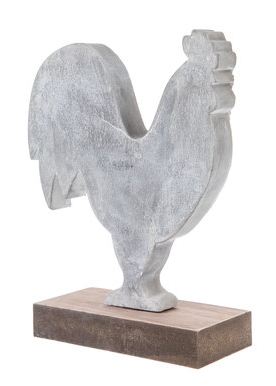 Let's add a couple more accessories to complete our Farmhouse look. Candle holders are one of my favorite accessories to decorate with. This Whitewash Wood Candle Holder costs $12.99.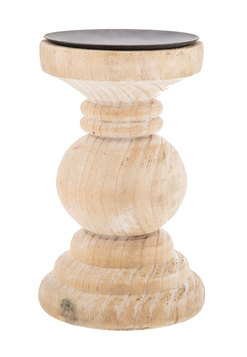 And last but not least is the ever popular wood beads. This Wood Bead Garland with Tassels is about 3 feet long and only costs $6.99 so you can buy a couple of them for your home.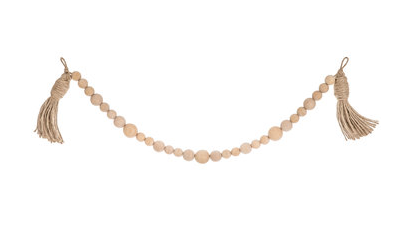 Happy decorating! What are the pieces you might be adding to your home?