Inspiration for a festive Shamrock Mantel for St. Patrick's Day.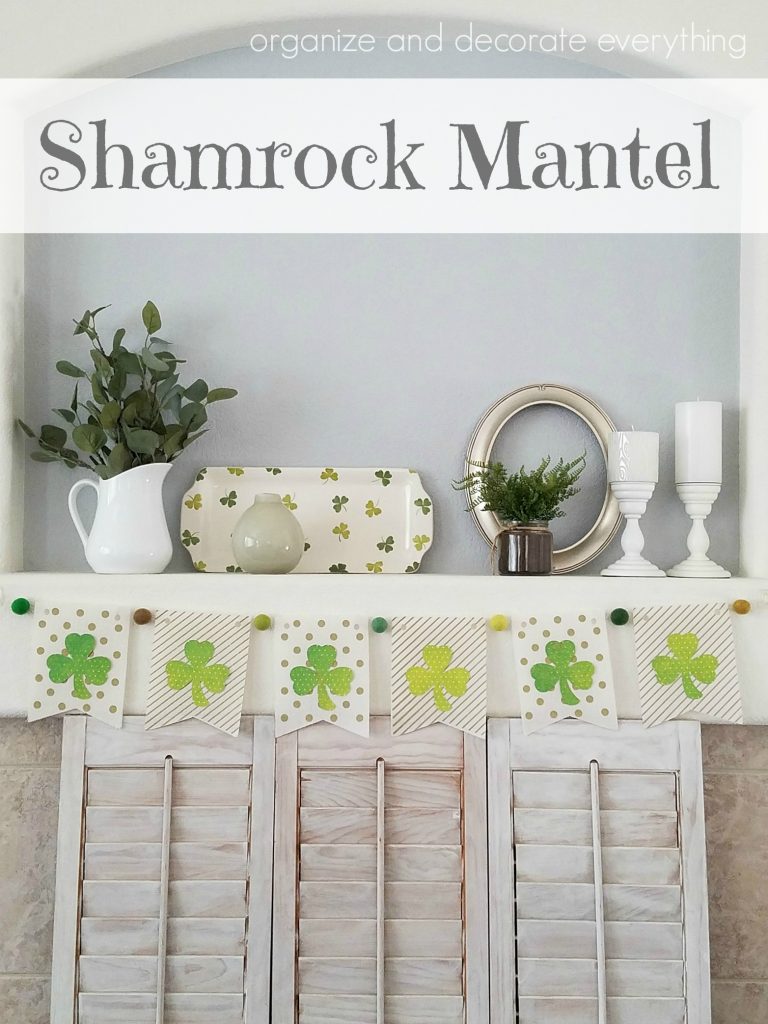 I have something in me that makes me have to decorate for every holiday. Even before I was a blogger I decorated for every little thing. Actually before I was a blogger it was even easier because I didn't feel like I had any outside pressure. Don't get me wrong I love sharing my ideas but I also have a fear of rejection. I know not everyone has the same taste so I'm mostly just sharing my ideas of how to bring a mantel together for different holidays or seasons. I also hope to get across that you don't have to buy new things for every holiday. I love shopping and purchasing new things but it can become excessive and there's really no need for it unless you have money to burn (if you do you can send some my way).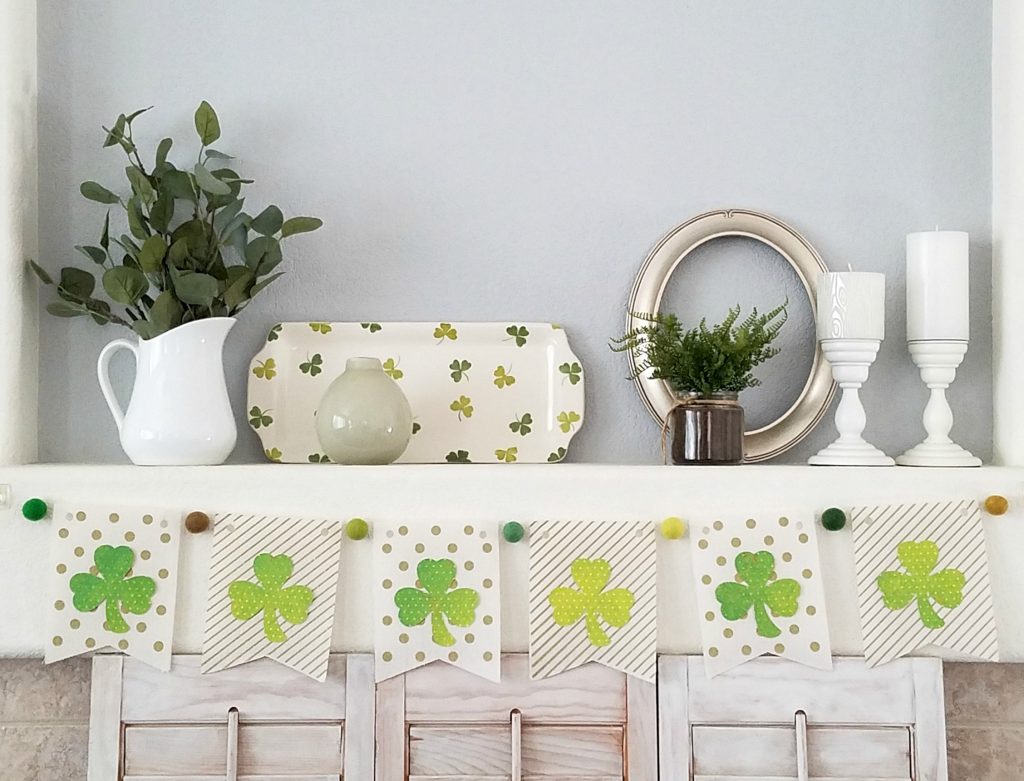 If you don't know where to start I would suggest picking a color or two and gathering items in those colors. I chose to decorate with green and white this time. Notice that not all the greens are the same shade and that's okay. Use colors that look good to you. If something doesn't look right, take it away. I started with the white pitcher and added eucalyptus to it. Both of these are from IKEA and even though I bought them a couple years ago they are both still available.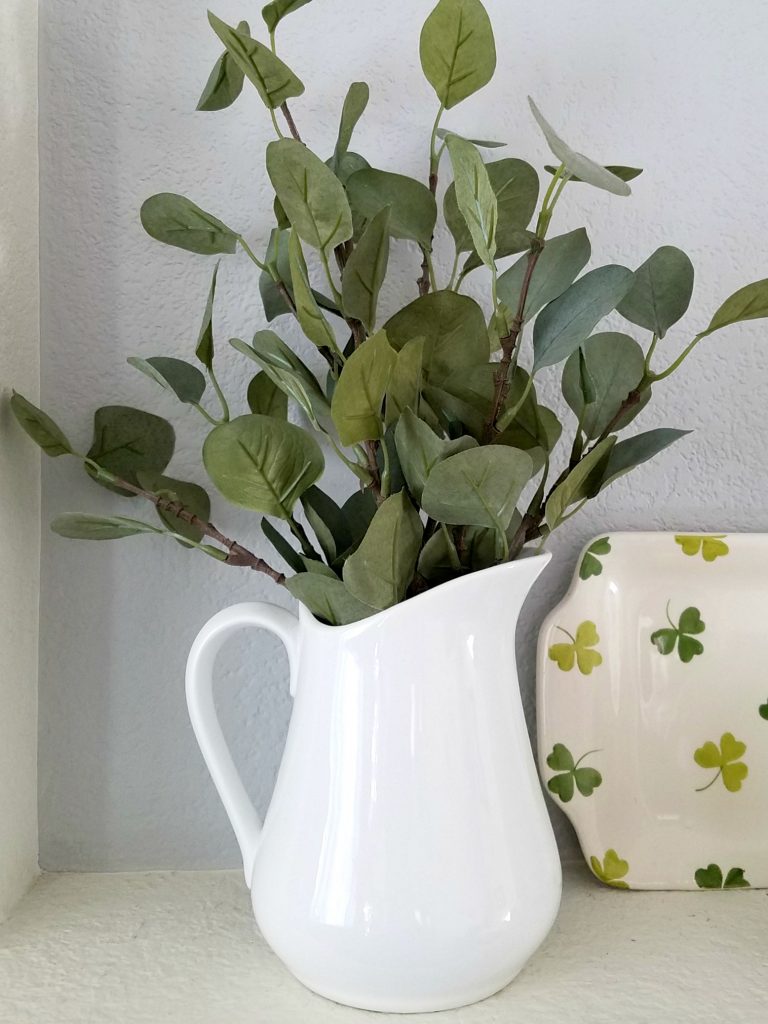 This tray is from Tai Pan Trading (I don't have one close by anymore which is a shame). I've always used it as a tray in the kitchen or dining room and never thought to use it on the mantel. Think outside the box when decorating. Isn't it pretty?!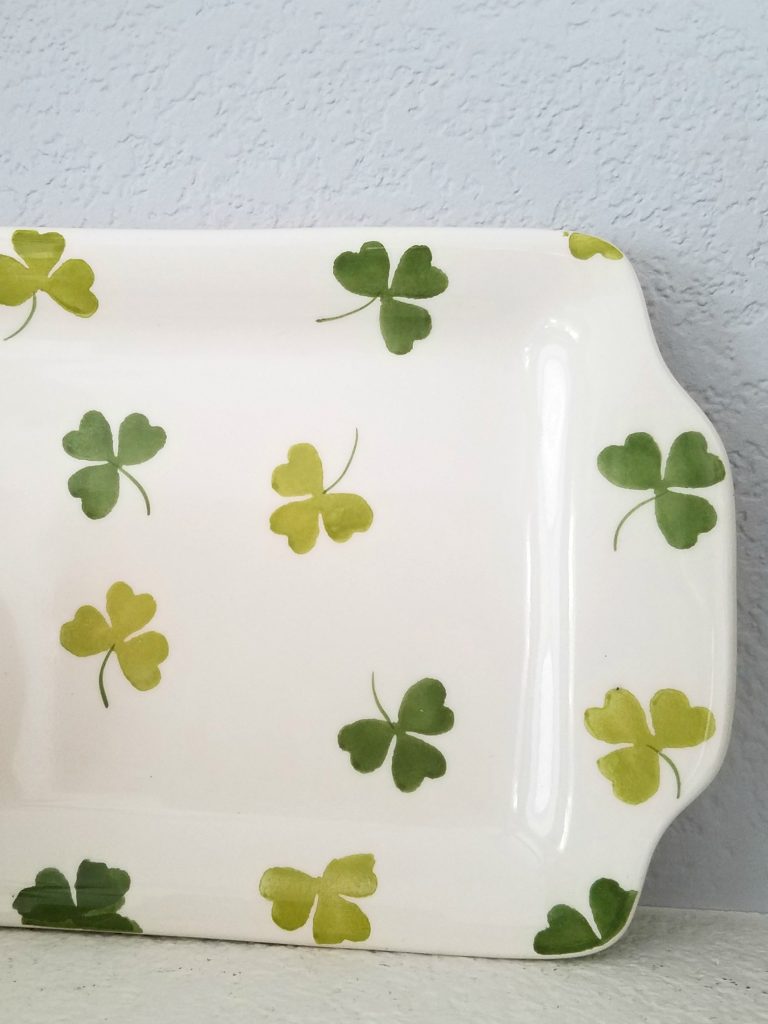 My mantel isn't deep but layering is still important. I placed an open oval frame against the back of the wall with a faux plant in front of it.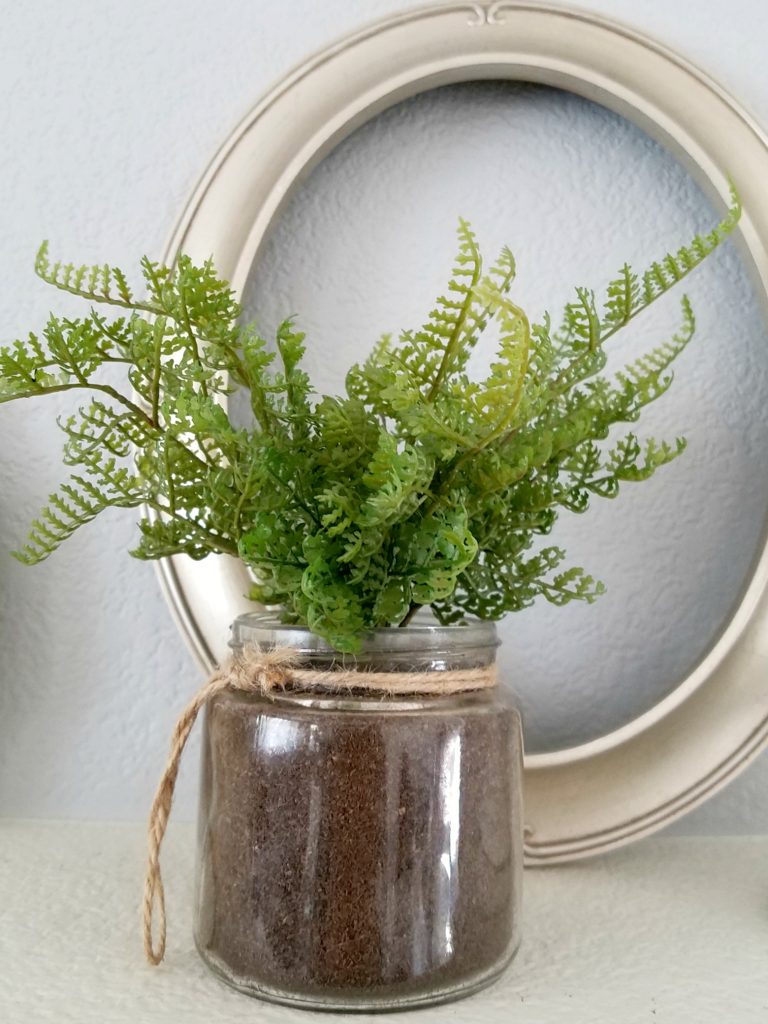 I added white candles and candle holders to this side of the mantel to balance the pitcher on the other side. The candle holders are from IKEA.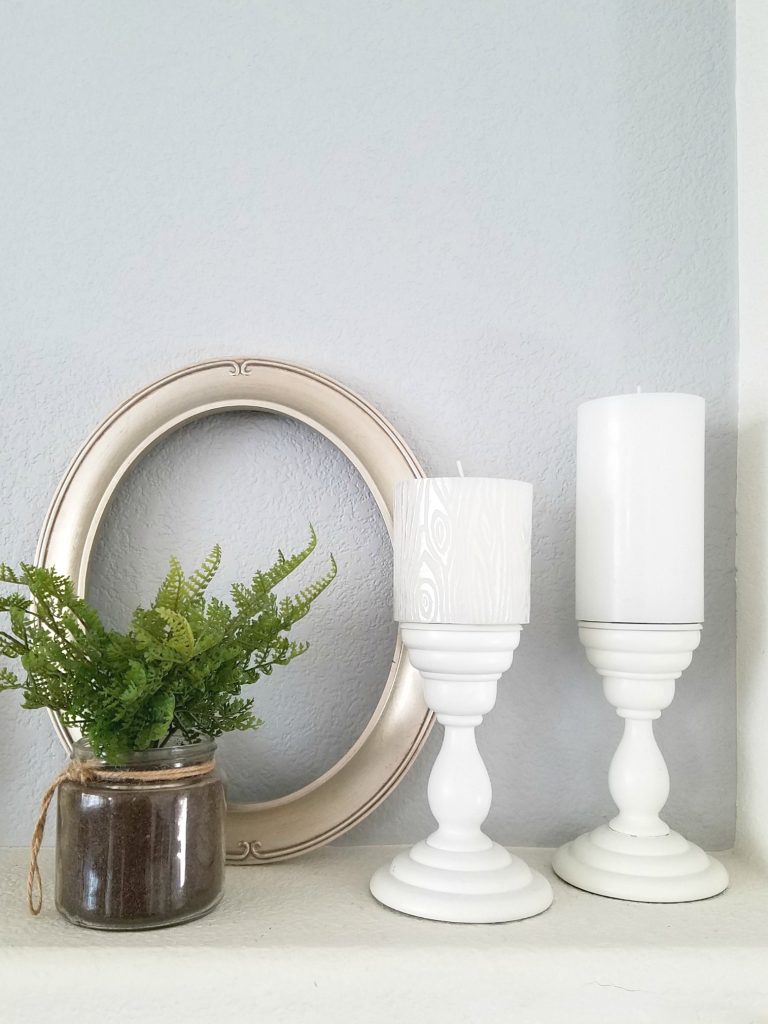 The banner was fun to make with pieces I gathered from my craft room. I added paper shamrocks to the front of the fabric banner pieces. They're just attached with double sided tape so they can be taken apart and displayed separately again. The felt balls are all different shades of green but I like how they look together. Most of the banners I display can easily be taken apart and reused in other ways.

I always like to add something to the hearth area too. I made it super simple this time by just adding some greenery inside the lantern.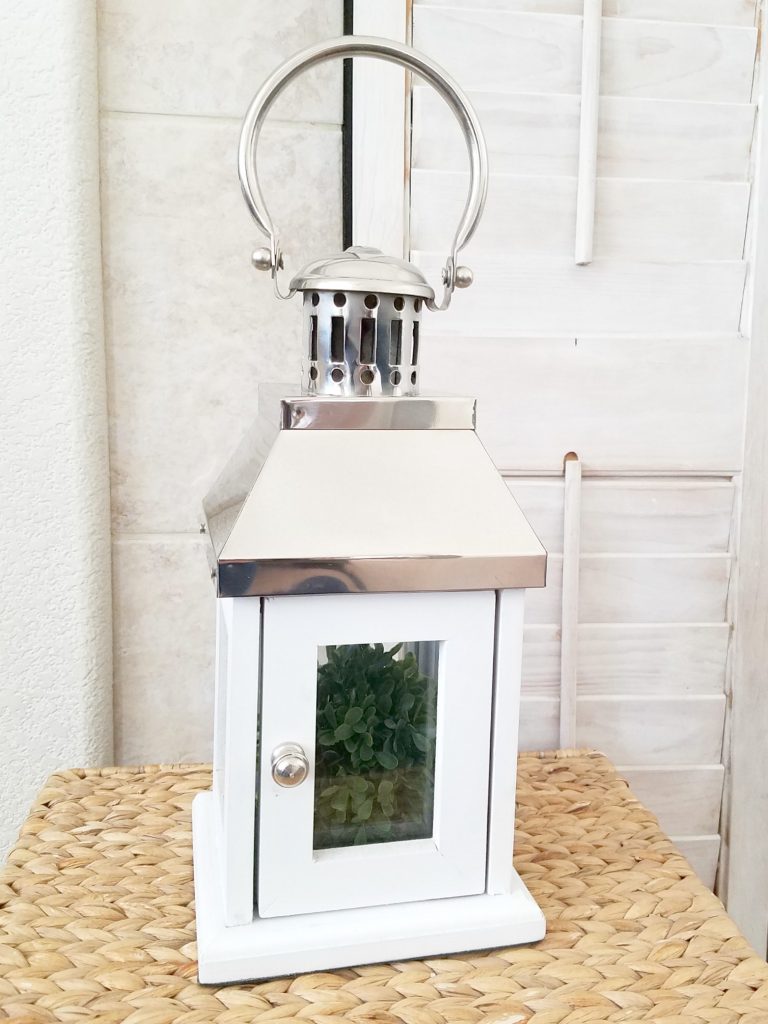 So here's my little recap for mantel decorating. Choose your colors, add layers, add height, add a banner, and enjoy the process. Will you be decorating for St. Patrick's Day or Spring?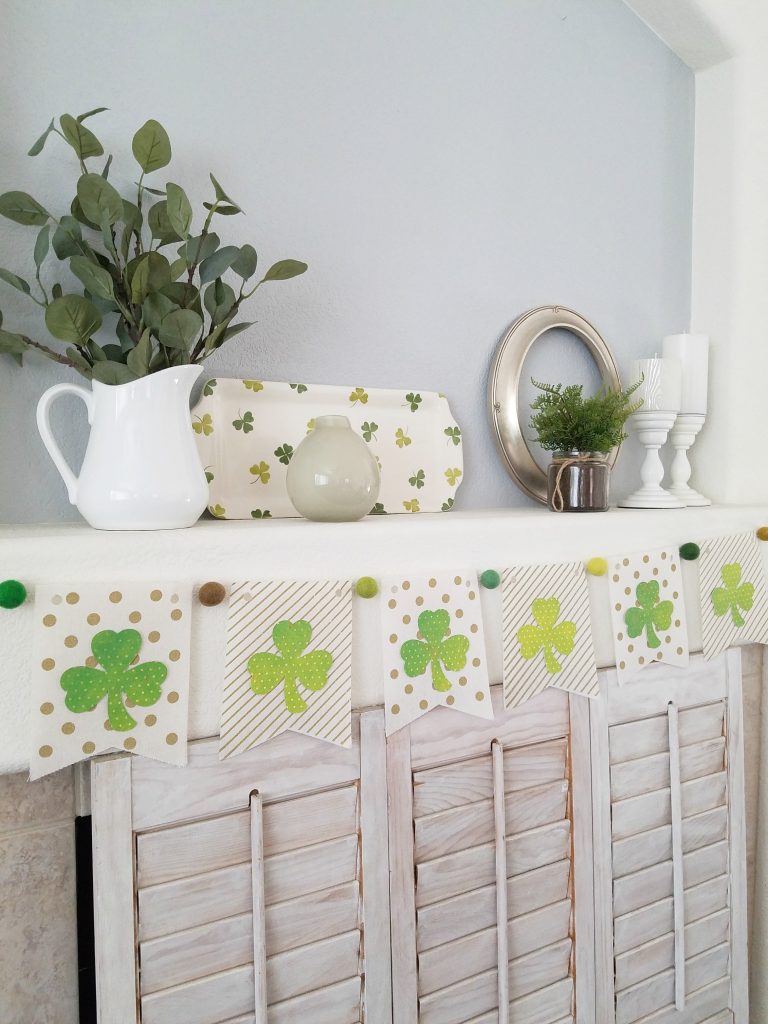 Pin it for later: