In honor of St. Patrick's Day and my favorite color being green I thought I would gather some of my favorite green items for the home. Some of these items I have and some I just wish I had. I love decorating with green and it's the perfect color to add to your home for Spring. Since I consider it a neutral I feel comfortable adding it almost anywhere. Add just one item to a room or pick a couple items to add throughout your home.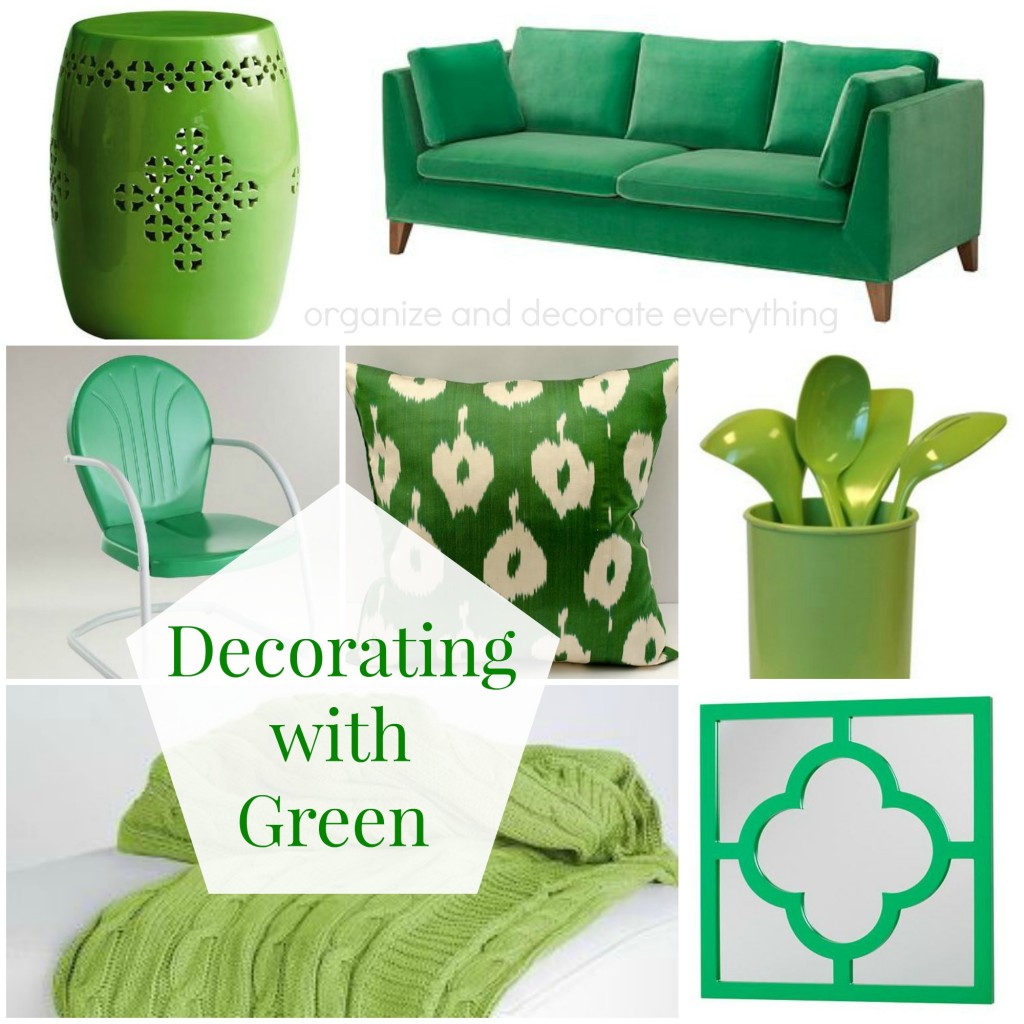 This post contains links to every product for your convenience. Some may be affiliate links which means I get a small commission from the sale but there is no additional cost to you.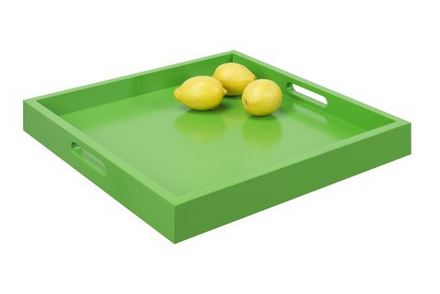 Serving Tray: I love trays and I just so happen to have one similar to this in my favorite color of green. I use them in all rooms of my house for organizing and decor. This one sits on the ottoman in my family room to make a flat surface for items and snacks while watching TV.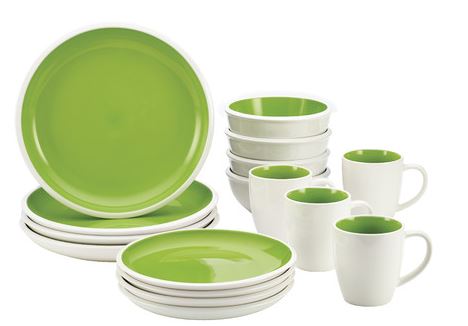 Dinner Ware: I love the white and green for Spring and even a beautiful Easter table setting. I might need to buy these soon.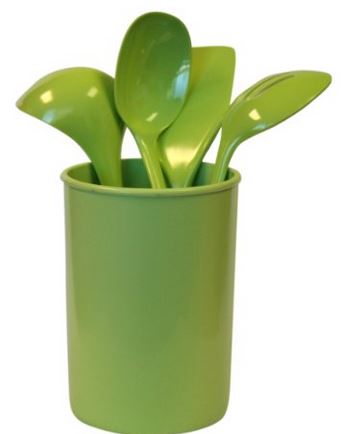 Utensil Holder Set: Add a little color to the corner of your kitchen with this utensil holder set. It looks especially wonderful in a white kitchen.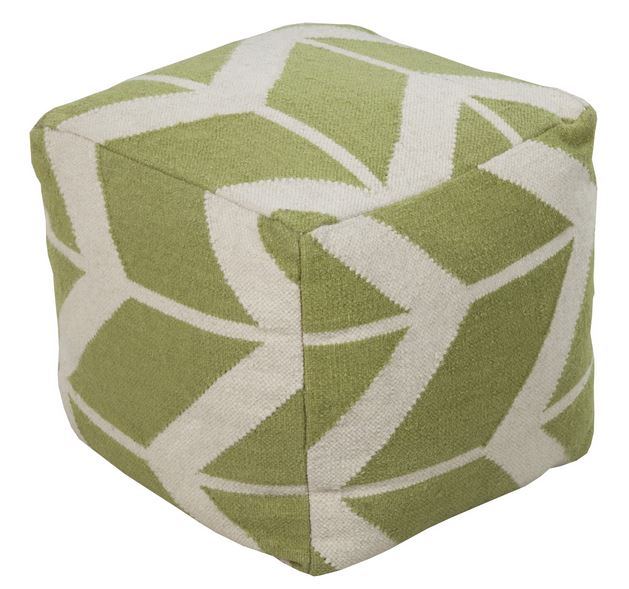 Pouf Ottoman: A pouf adds extra seating or foot rests in a room. We have 2 in our family room and I don't know how I would live without them now.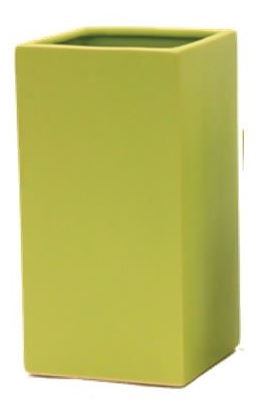 Block Vase: You can never have too many vases. Well, maybe you can. But if you don't have a square vase this is a great one in a great color.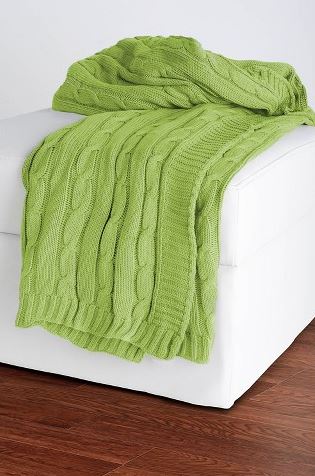 Cable Knit Sweater Throw: This is my favorite throw. It's warm and soft and perfect for a afternoon nap. It's such a gorgeous color too.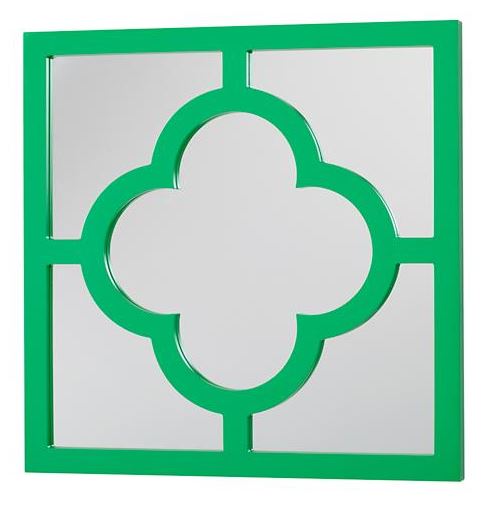 4 Leaf Mirror: Emerald green isn't a color you can put anywhere but it's great for a bright pop of color in a room with a lot of personality. I want this!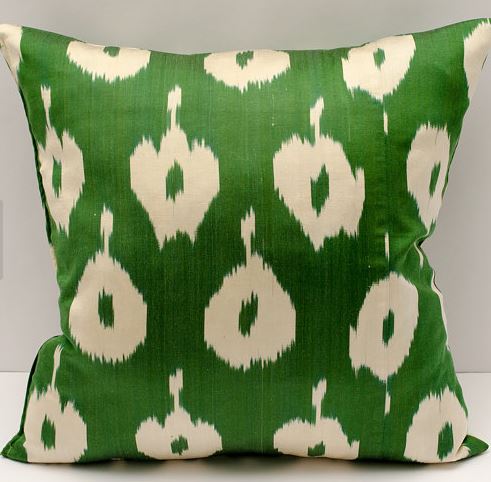 Ikat Pillow Cover: I have a collection of pillow covers this one might need to join. The color and pattern is so appealing.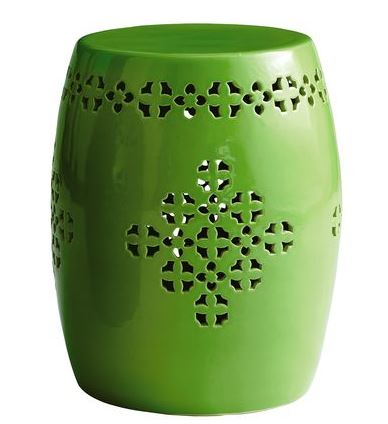 Garden Stool: I have a garden stool in white but a green one would look great in my family room or on my back patio. Garden stools are a great addition to an indoor or outdoor space.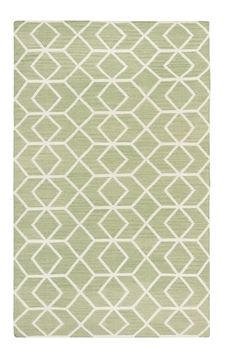 Dhurrie Area Rug: Adding a rug is the perfect way to pull a room together. They are gorgeous on wood or tile floors but you can even layer them over carpet. We're in a rental so we don't have the option of changing the flooring. This is one way we can pull the room together.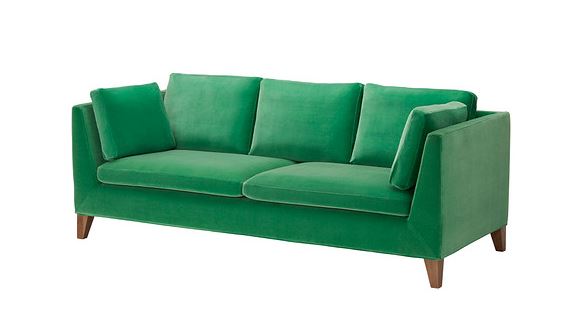 Stockholm Sofa: When it's time for a new sofa this one is at the top of my list. I love the color and style. I would be willing to build a whole room around this gorgeous piece of furniture.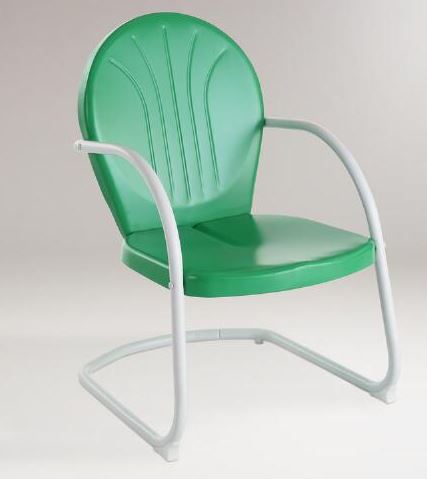 Outdoor Metal Chair: Add a little green to the outdoors too. You might think there's already a lot of green outdoors. Usually there is but we live in the desert so there's never enough green. I love this comfortable vintage style chair.
What's your favorite on the list? Will you be adding green to your home this Spring?
Pin it for later: