Make 2 beautiful Spray Painted Door Mats at one time.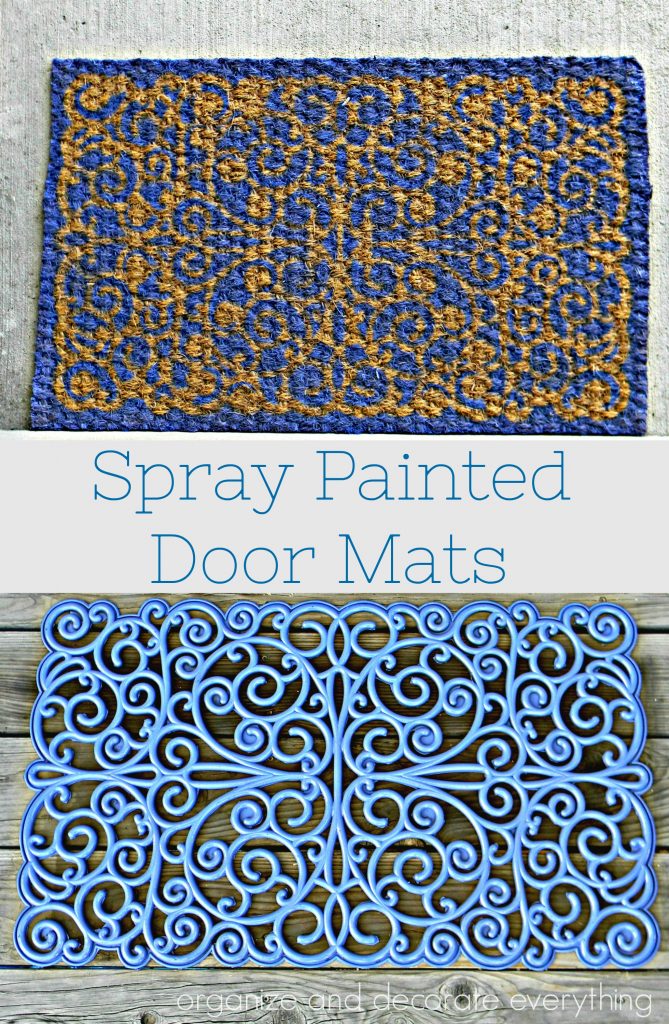 I love this time of year! It's perfect weather for spray painting. And the perfect time to add a little color to the front and back porches. What better way to add color than to paint a couple of door mats?
I already had these 2 door mats but neither of them look very Spring-y or fresh. The black rubber mat has such a beautiful design but needed to be freshened up. And the brown one was just so plain. Paint always makes such a dramatic transformation inexpensively.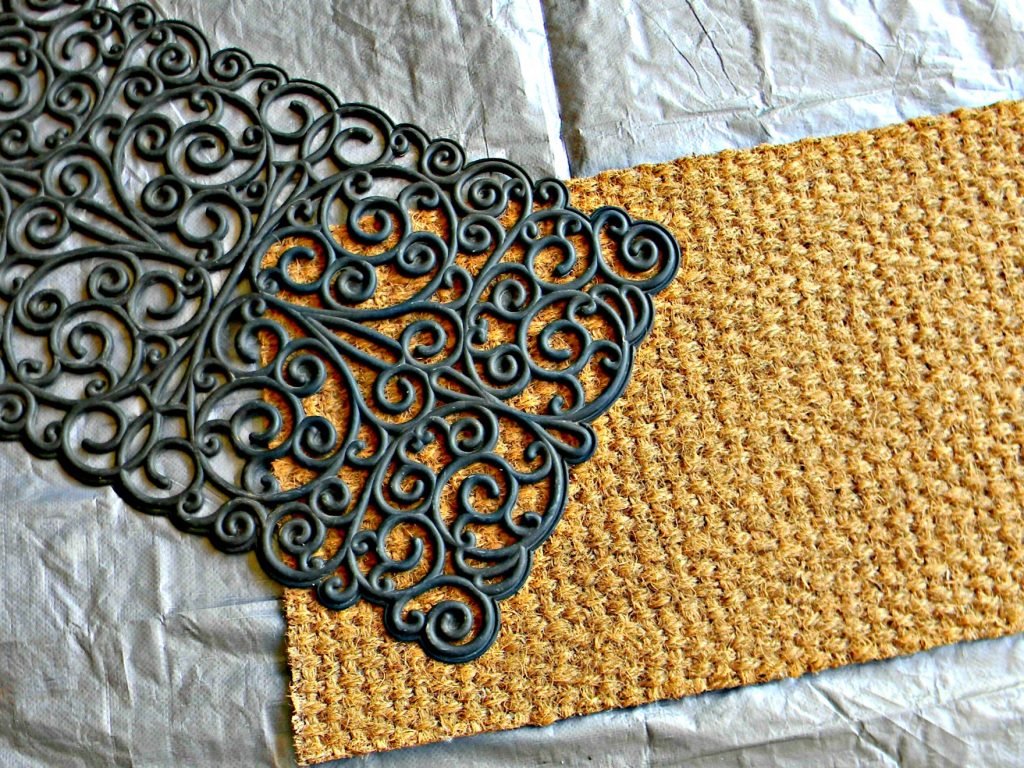 Since the rubber one has such a beautiful design I decided to use it as a stencil over the brown woven one. I always have a pretty good stash of spray paint so all I had to do was select a color. I chose Blue Hyacinth by Krylon and since it's Fusion for plastic I think it will hold up pretty well under foot traffic. After 3 coats of paint it was finally dark enough for both mats. Let the door mats dry a few hours before handling them or walking on them.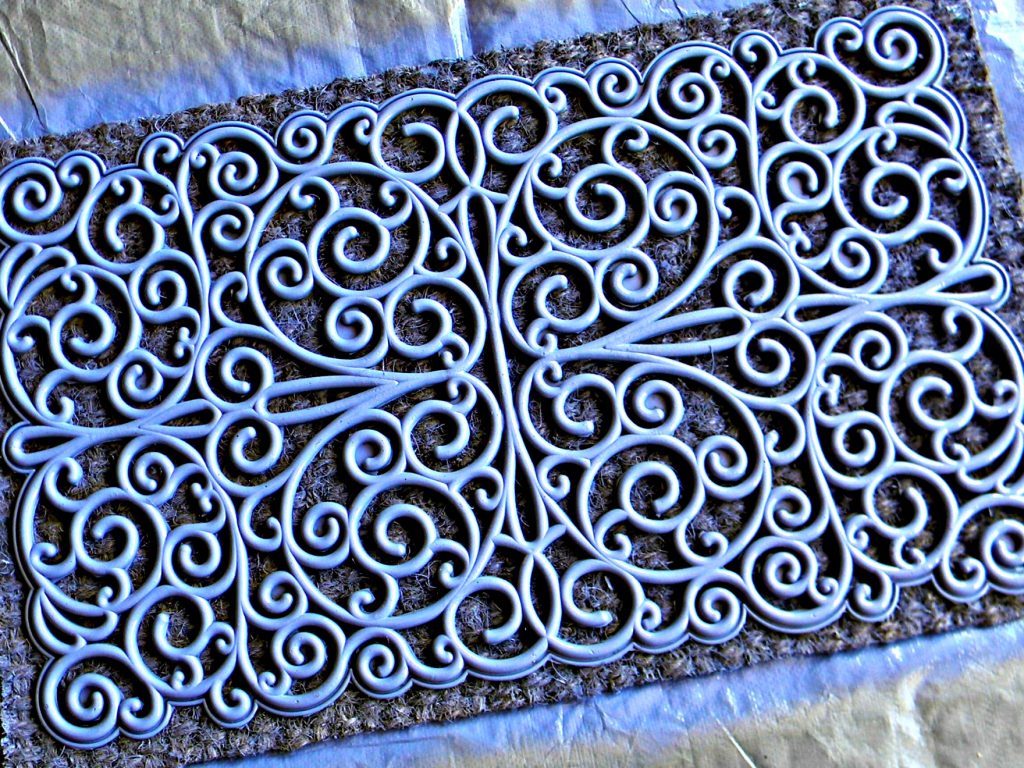 I placed the woven one on the front porch. I love how it turned out and how quick and easy the process was.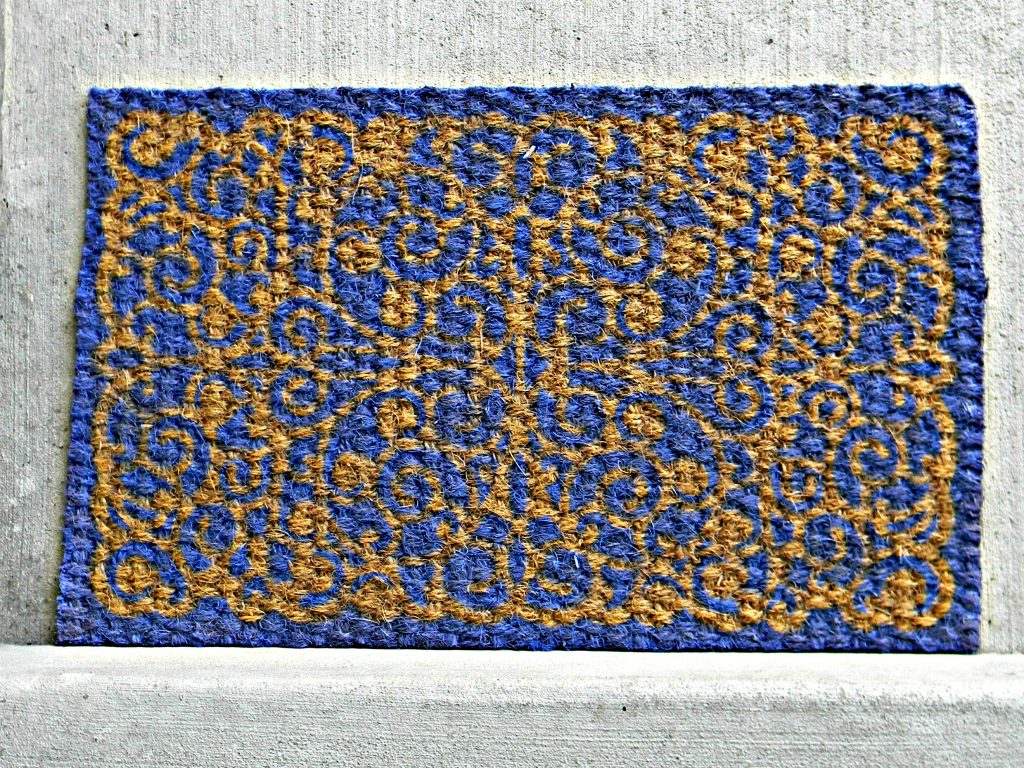 Here's a close up of the mat. I love the details transferred to the woven mat from the rubber mat (stencil).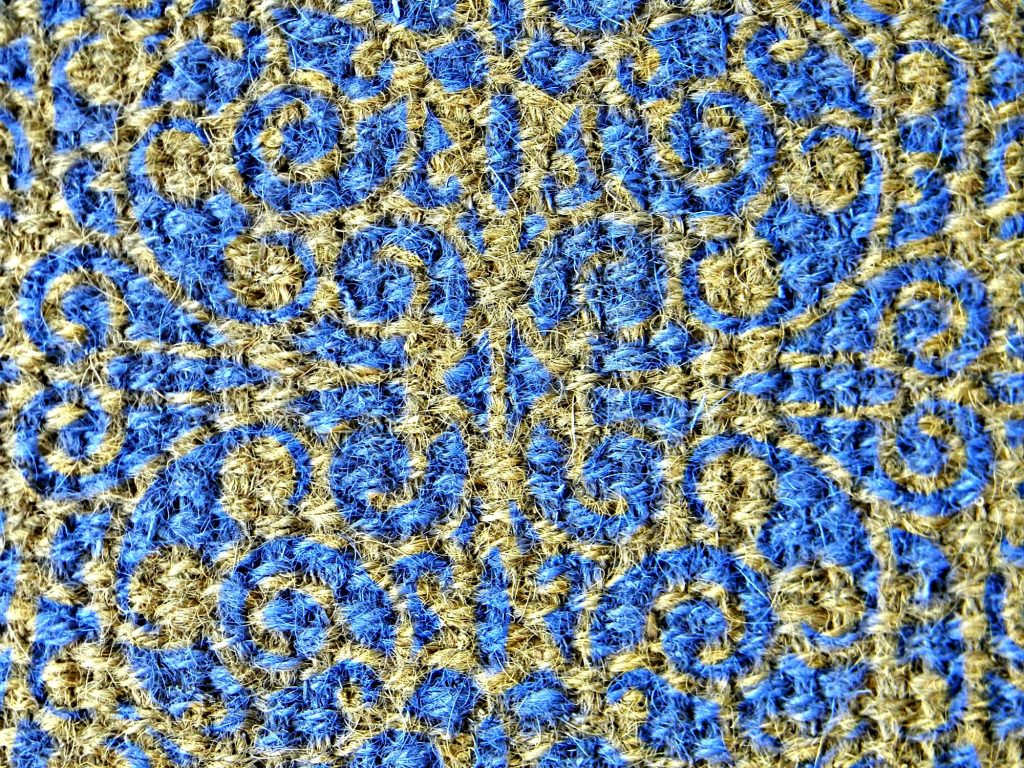 I placed the rubber one by the back door to add some color back there too.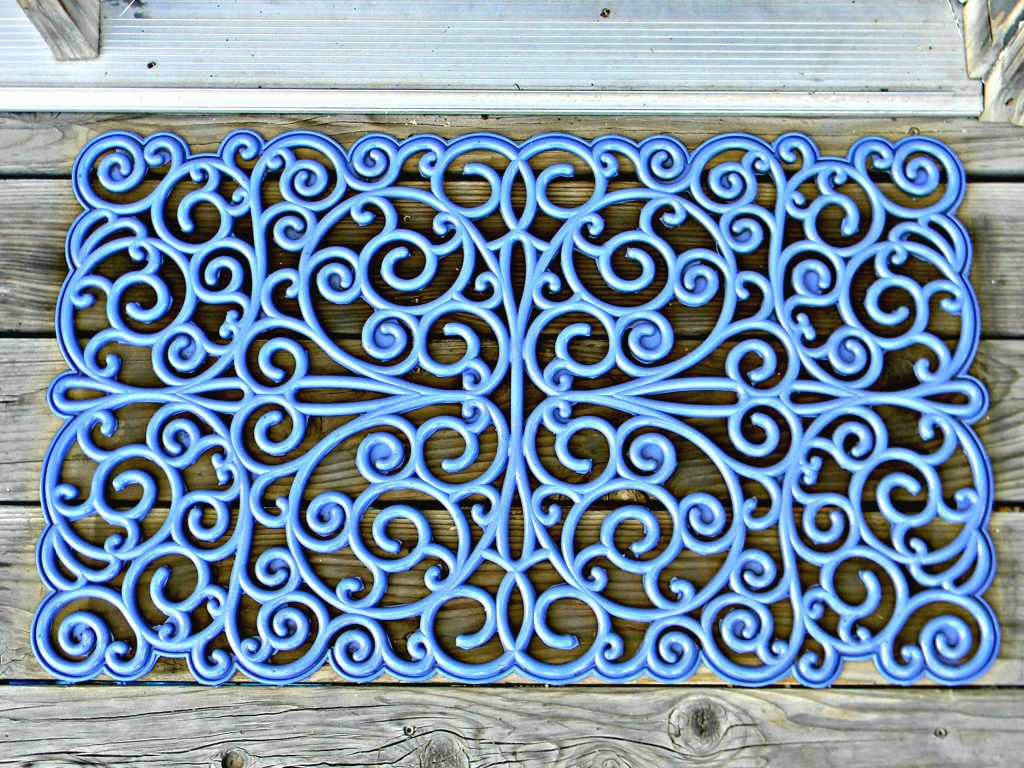 I still need to add flowers and a few other things to the front porch and I wanted to paint a table for the back. Hopefully I'll be ready to share our outdoor spaces next week.
Have you been adding color to your outdoor spaces? What colors have you chosen for Summer?
Pin it for Later: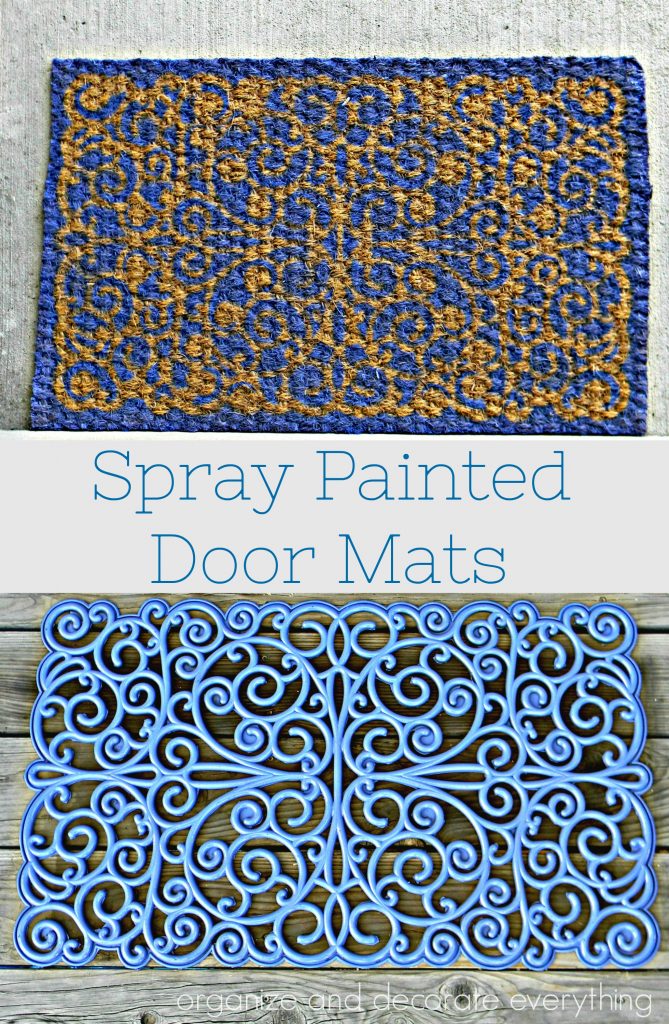 You might also like: