I needed a rug for the front porch but with a budget of $10, I was pretty limited. I actually ended up spending $12 with buying 4 rugs and turning them into one. I purchased 2 green and 2 blue rugs at Ross.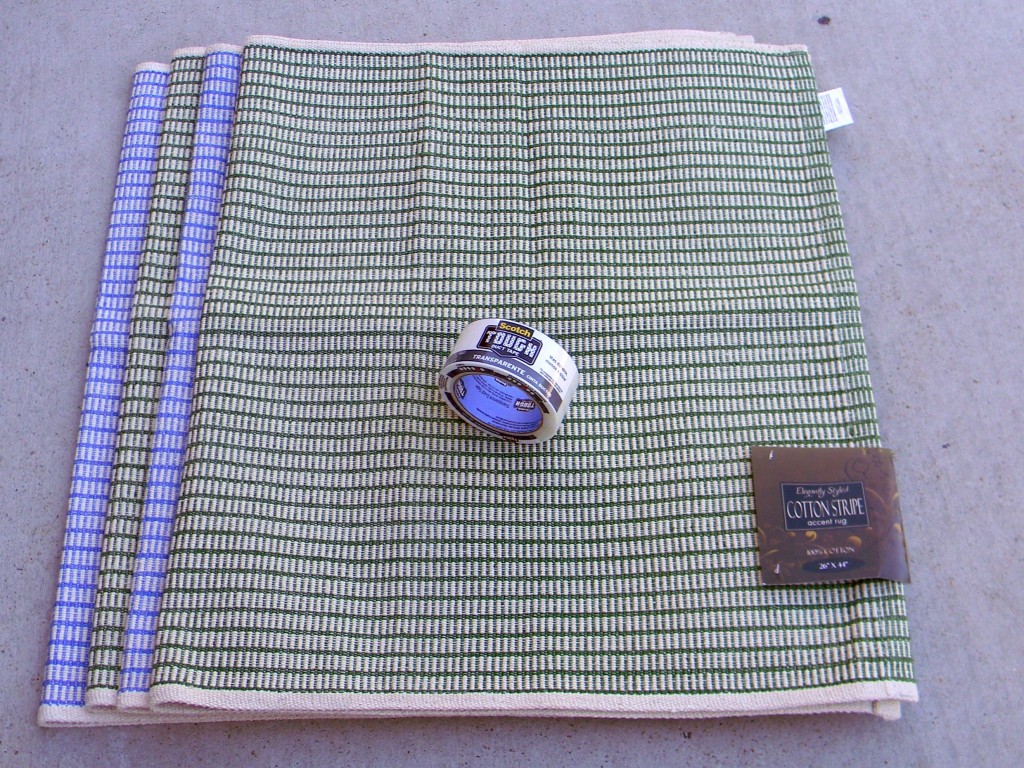 I started by laying them back side up in the driveway. As you can see, they aren't all exactly the same size. The bottom green one is a little larger than the rest.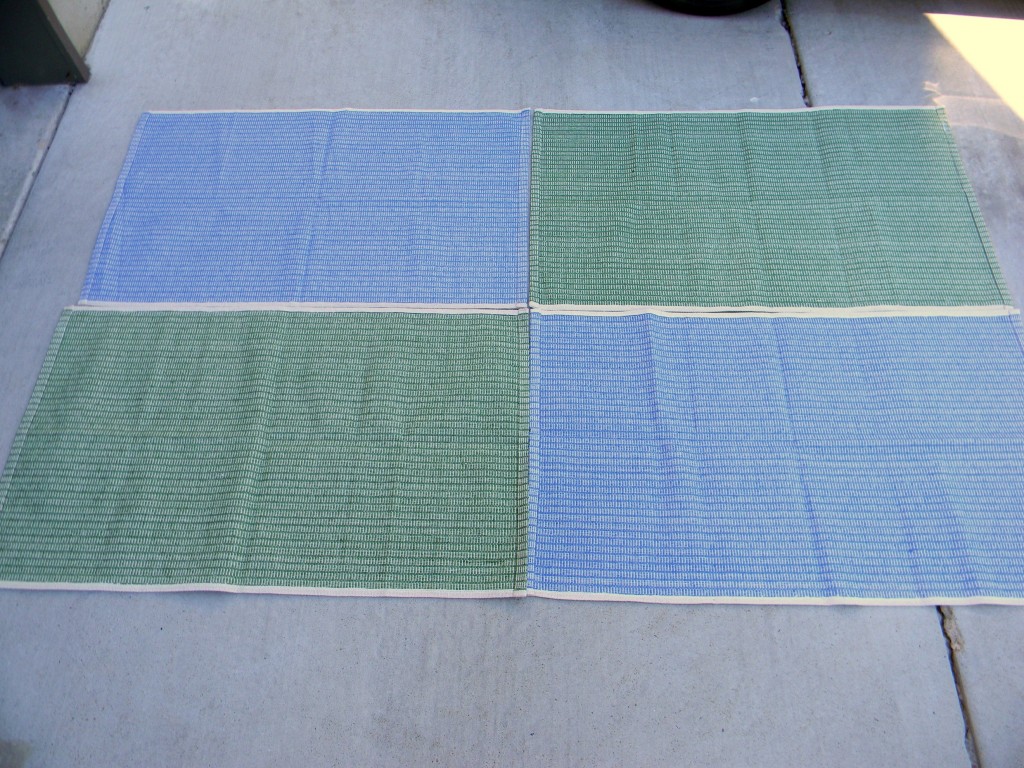 I needed them all the same size so I just overlapped the 2 on the bottom. You can tell on the back side but you won't be able to tell from the front.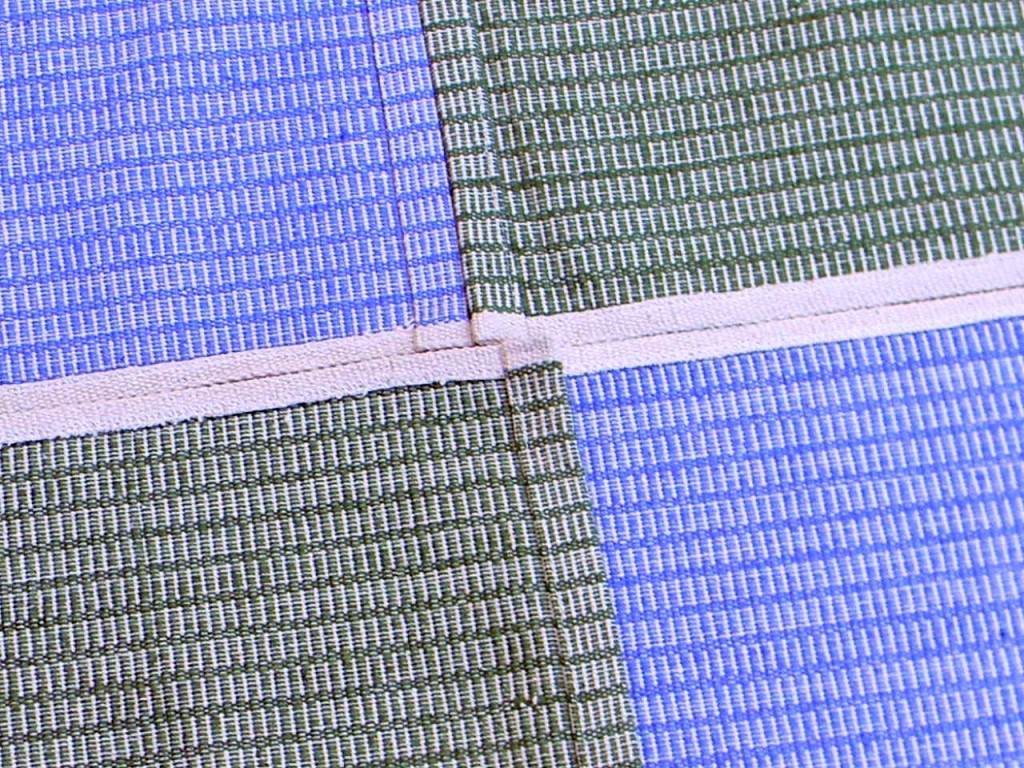 Then I used my handy dandy duct tape to hold the rugs together. I used transparent tape but you can use whatever you have since it won't be showing anyway.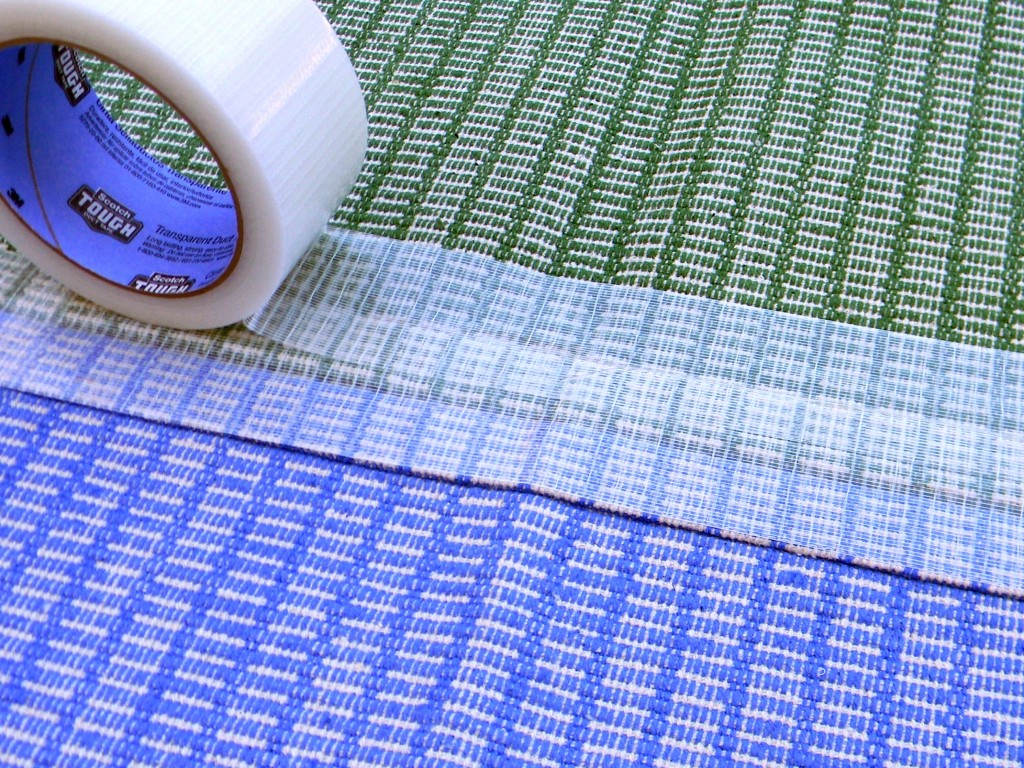 This is what the back looks like when it's all finished.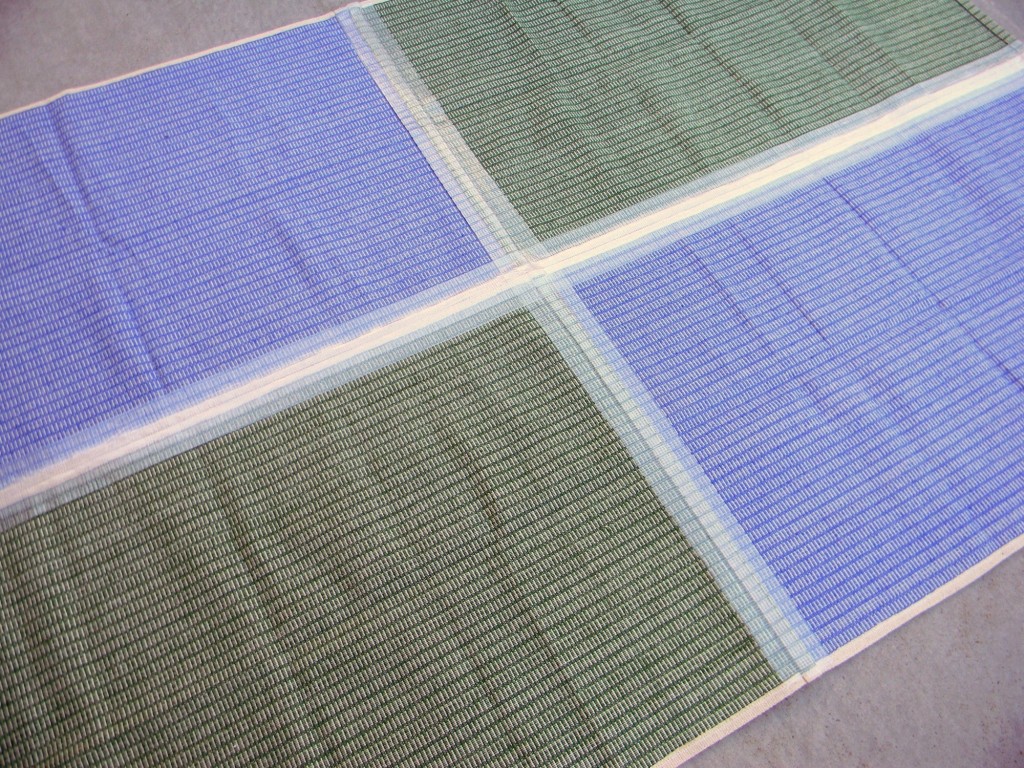 And this is the finished rug. Not bad for $12 and about 20 minutes. There's one more thing I'd like to do to the front porch. Hopefully it will get done this month.