I know most of your kids have been out of school for a while, but mine just got out for Summer on Friday.
I like to have something fun waiting for them when they get home.
This year I packed a basket with treats and toys.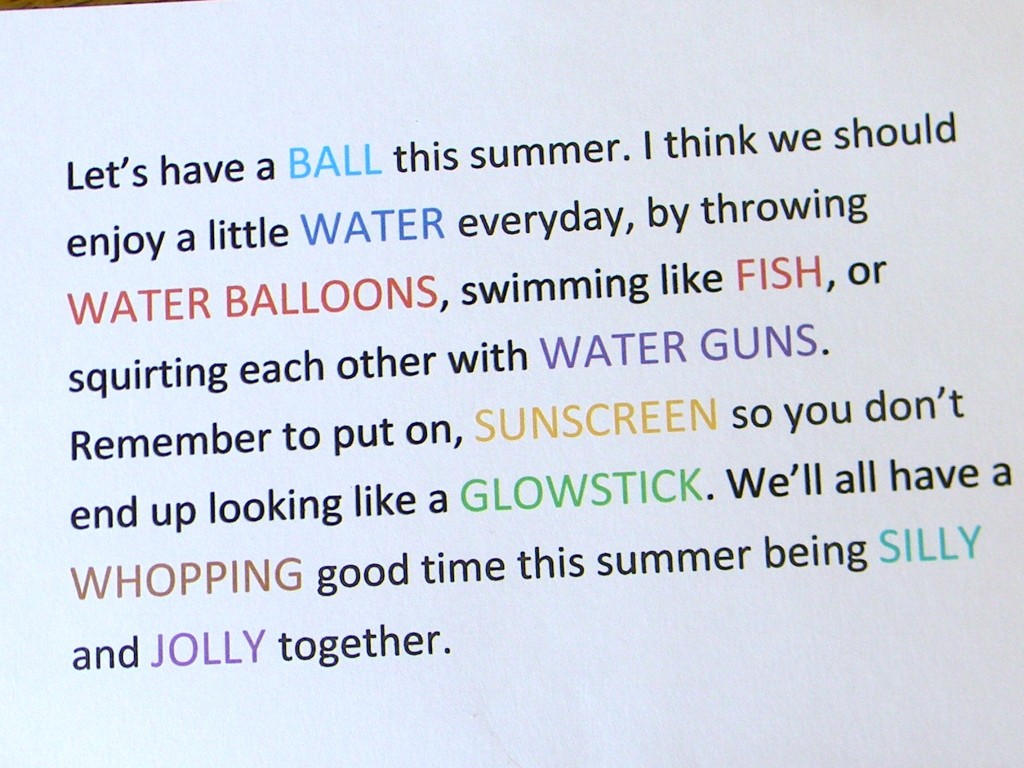 We spend almost everyday in the pool so a lot of the things relate to water.
And of course I had to include some of their favorite treats.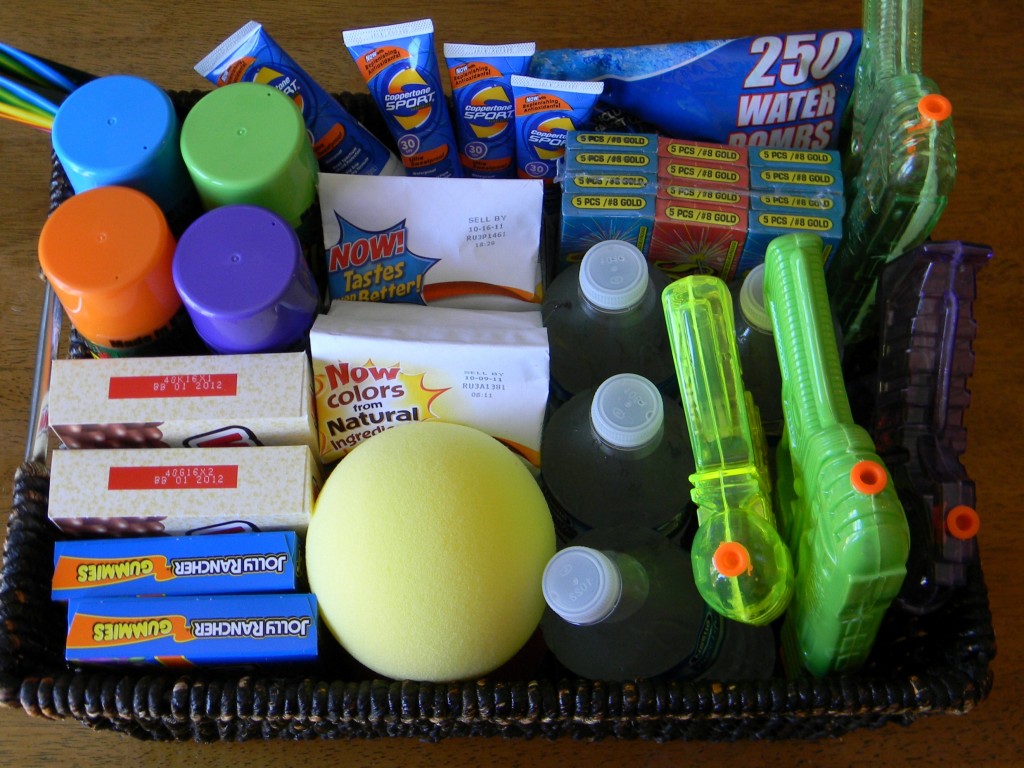 This is how they found the basket.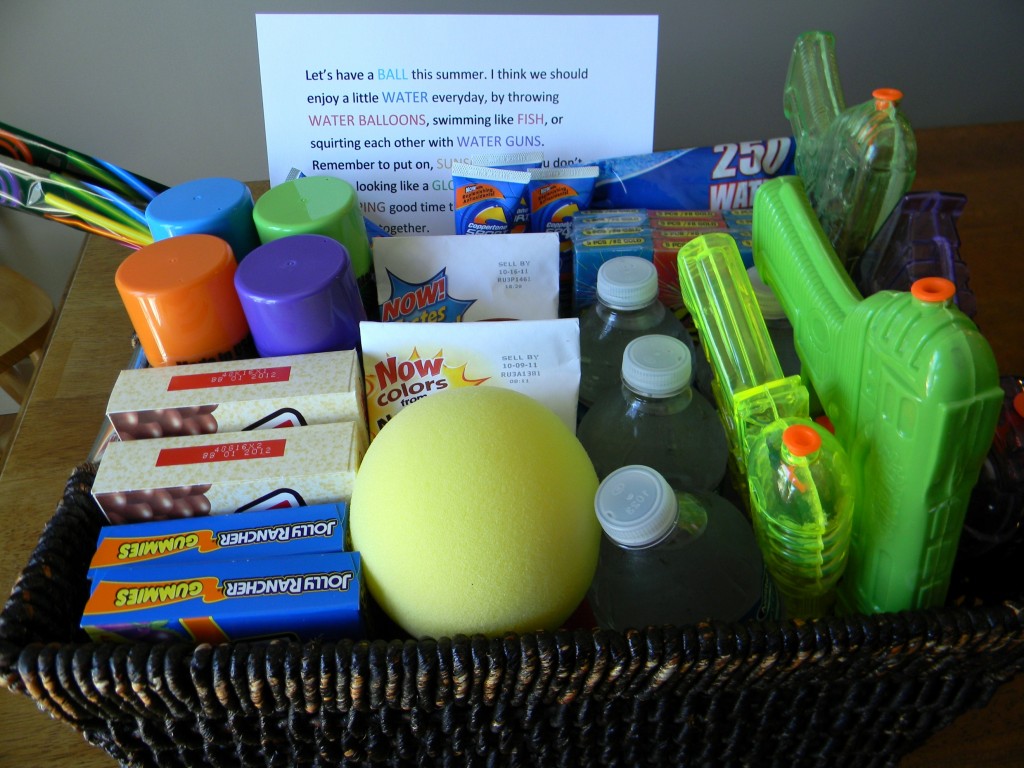 Zach read the card then they dug right into the goodies.
I think the squirt guns and silly string were the first things they played with.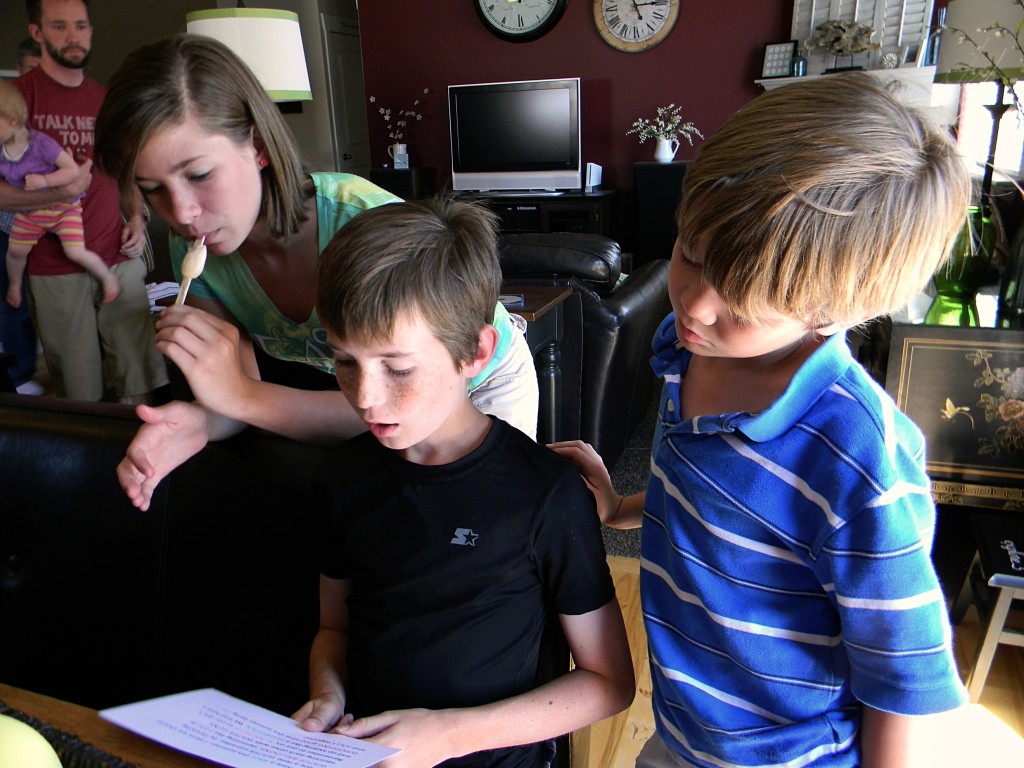 Now that they're out of school we can start checking things off our Summer Fun List.
I'll have a post on that later.