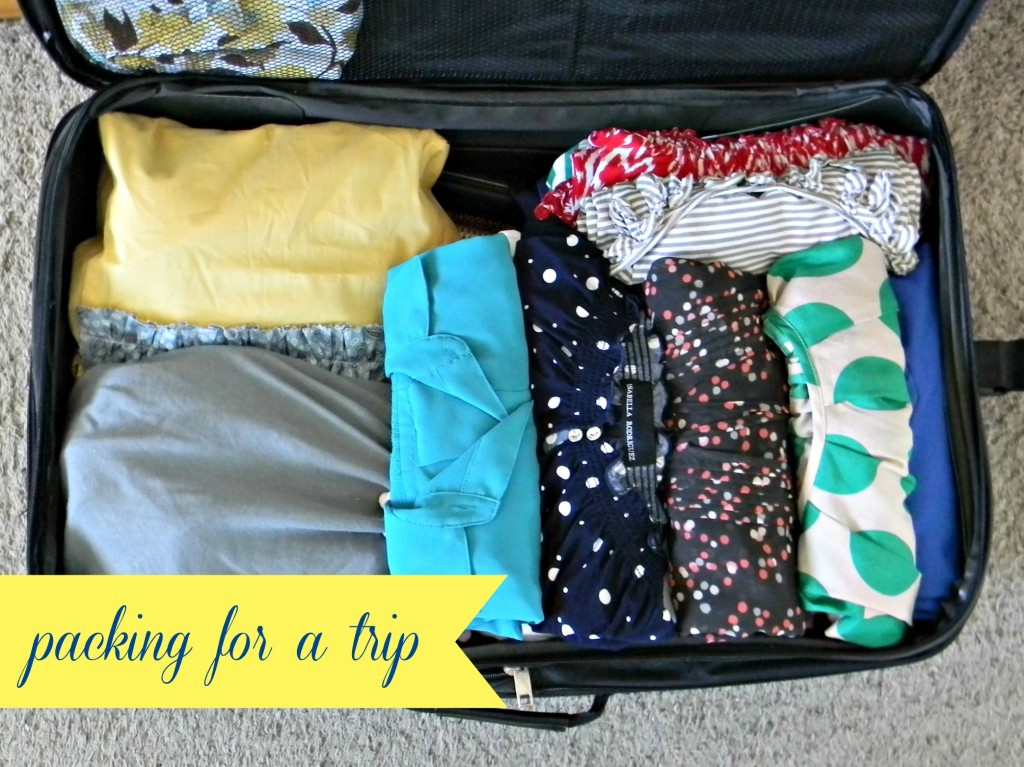 Travel season is upon us so I thought I'd share a few of my favorite packing tips. These ideas are beneficial whether you're going away for the weekend or 2 weeks. I try to pack light while packing for a trip but there have been a few times when I am going from one place to another which means I have to pack a bit more. As you can see, I roll my clothes in the bag. This saves on space and keeps my clothes looking good and without creases.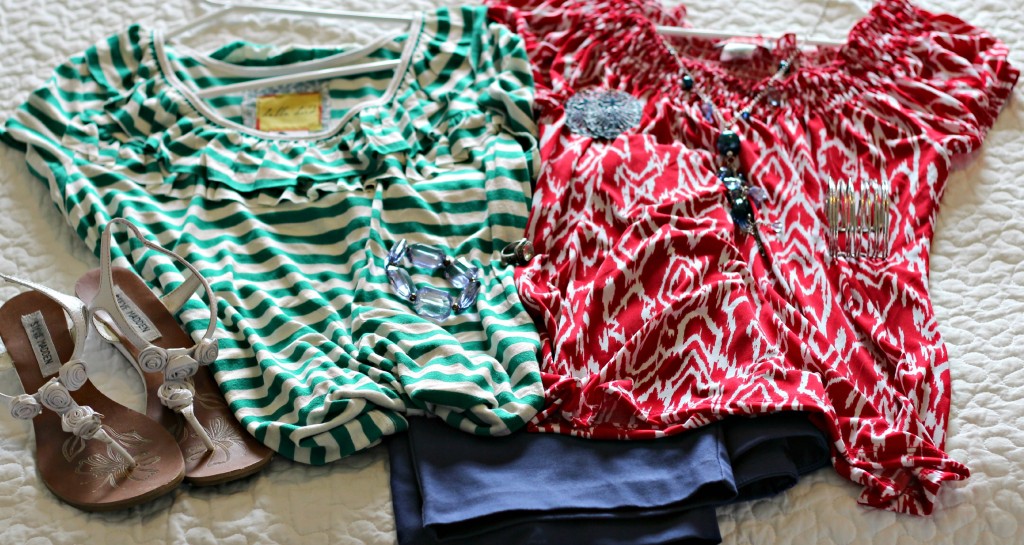 Tip #1 – has to do with outfits, bring one bottom for 2 tops. It saves on space and gives you more options. Normally I would fit everything into a carry-on and not have to pay for checked baggage, but not for 8 days and 2 different events.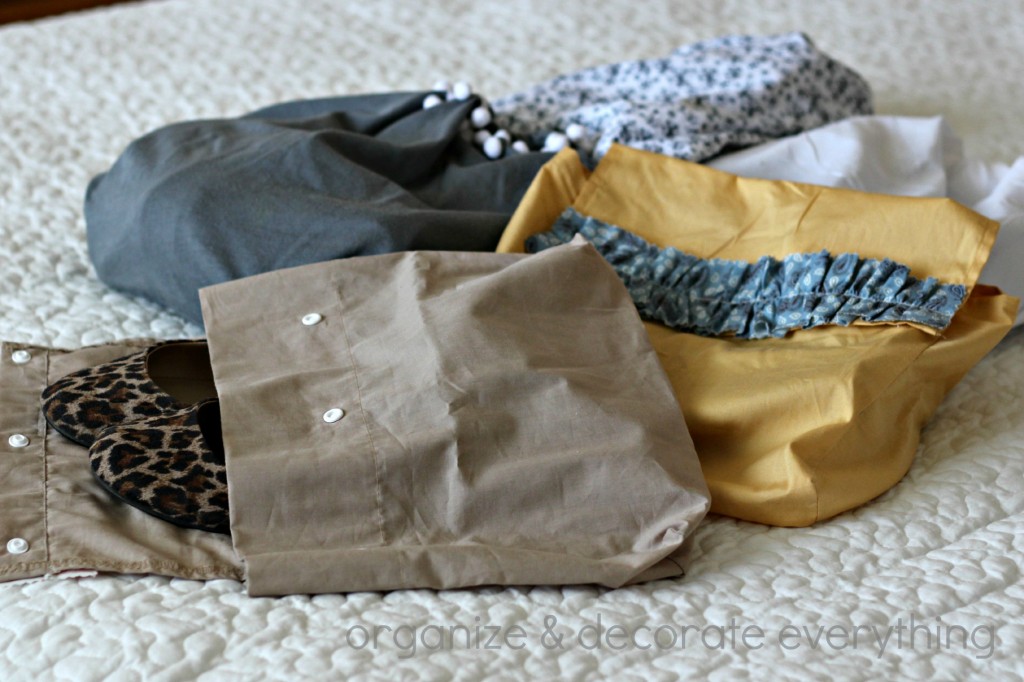 Tip #2 – Save the bags your sheet sets come in and use them for shoe bags. It protects your clothing from dirty shoes and they're easy to toss in the washer after your trip. You can even dress them up by adding a bit of fabric like I did.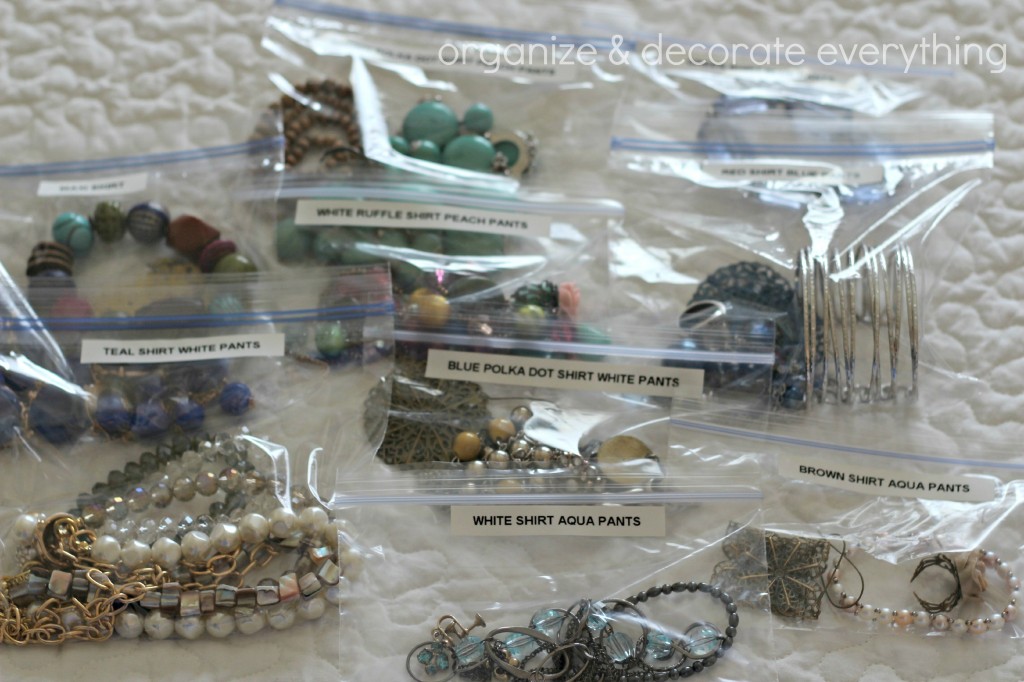 Tip #3 – Pick out the pieces of jewelry you will wear with each outfit and place them in snack size baggies. Label them so you know which outfit they go with. It saves a ton of time trying to decide how to accessorize your outfits while on vacation.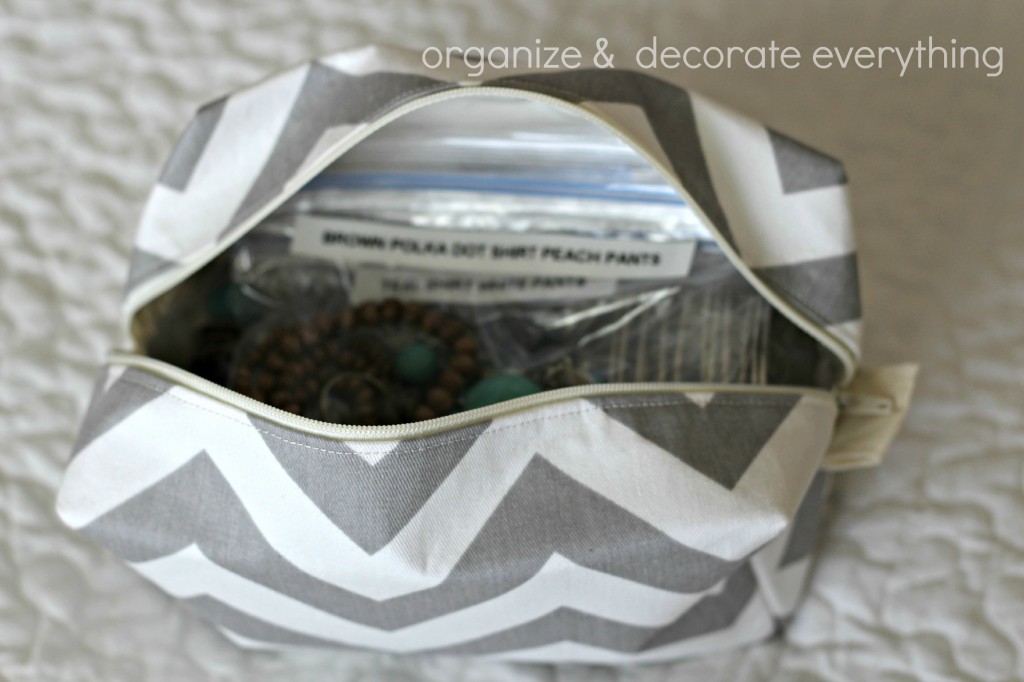 I place them in a make-up bag to keep them  all together and safe.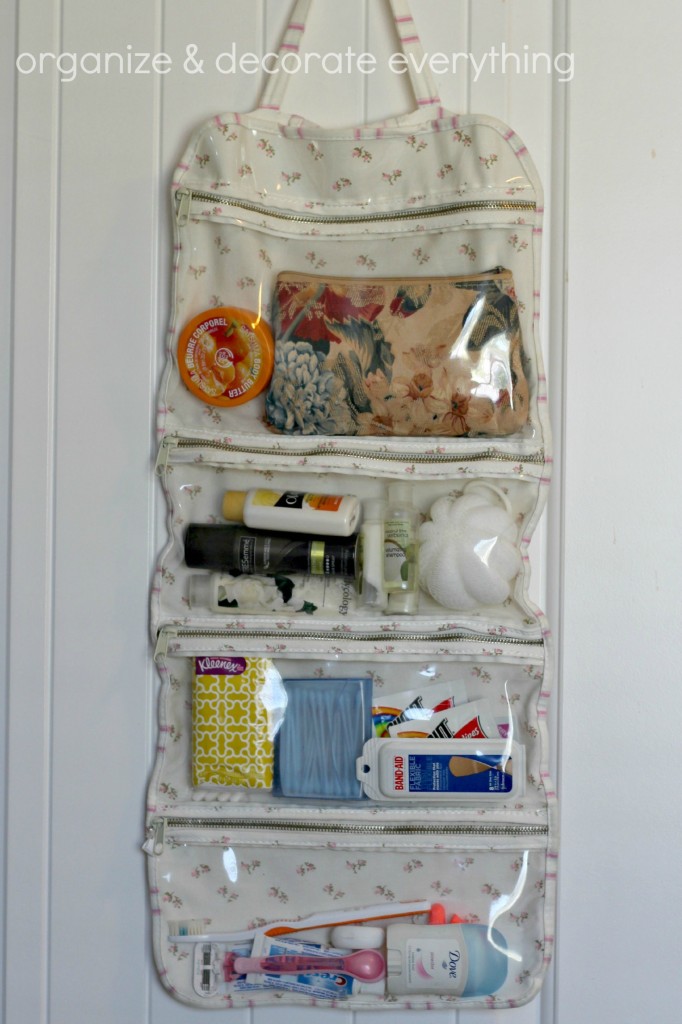 Tip #4 – Keep a toiletry bag stocked and ready to go. I re-evaluate my bag after each vacation and add new items as needed.
Tip #5 – Carry medications with you. I carry medications in my carry-on or purse just in case my checked baggage is lost or delayed.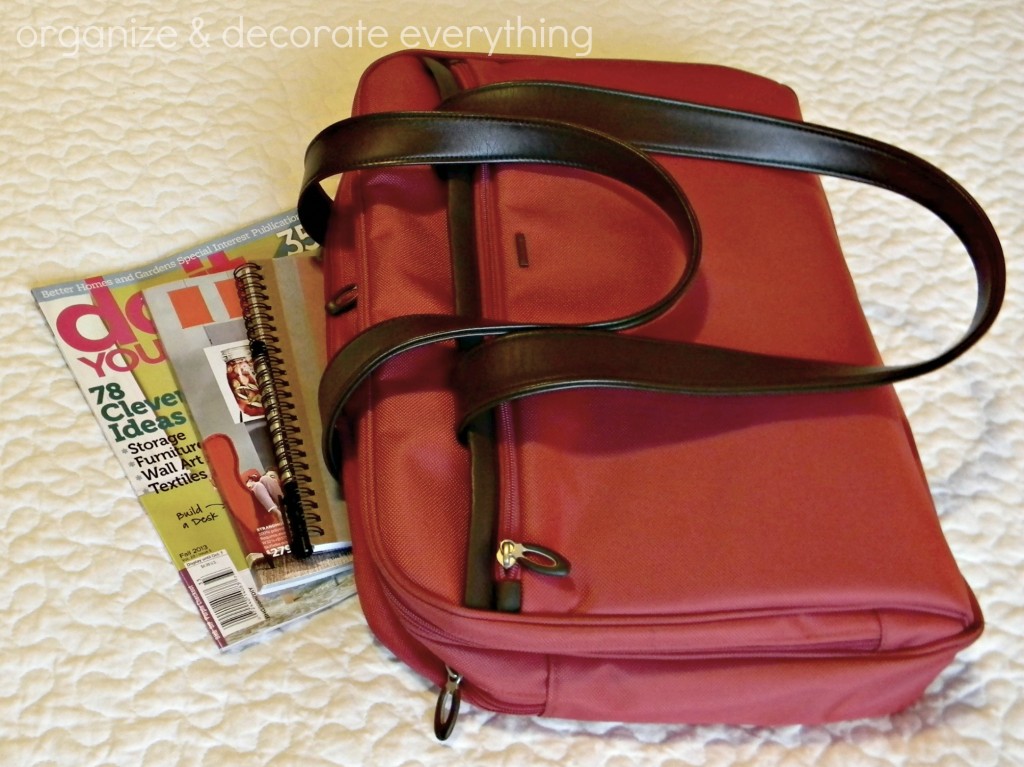 Tip #6 – Bring non-electronic reading material. It's a great way to catch up on your favorite magazines or book that you haven't had time to read at home.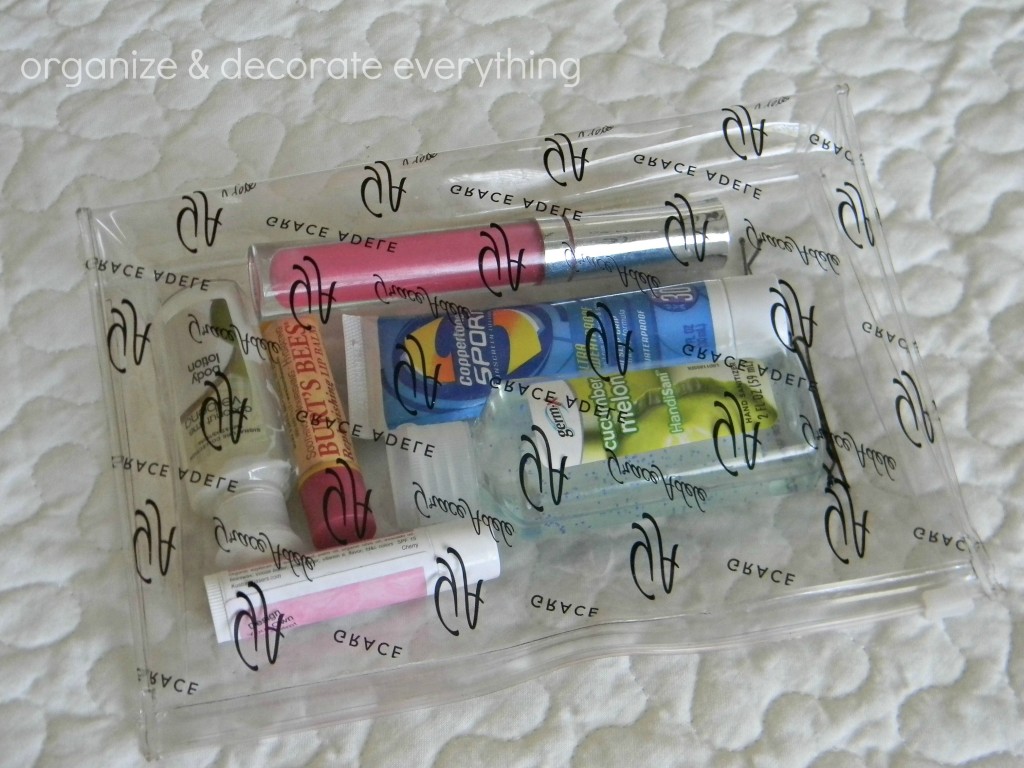 Tip #7 – I use a clear zipper case to keep small containers of lotion, hand sanitizer, lip gloss, chapstick, sun screen, etc. I keep it in my purse and when I go through airport security I just have to quickly pull it out and stick it in the tub to go through the x-ray machine. It's quick and easy. It also prevents my purse from accidental spills.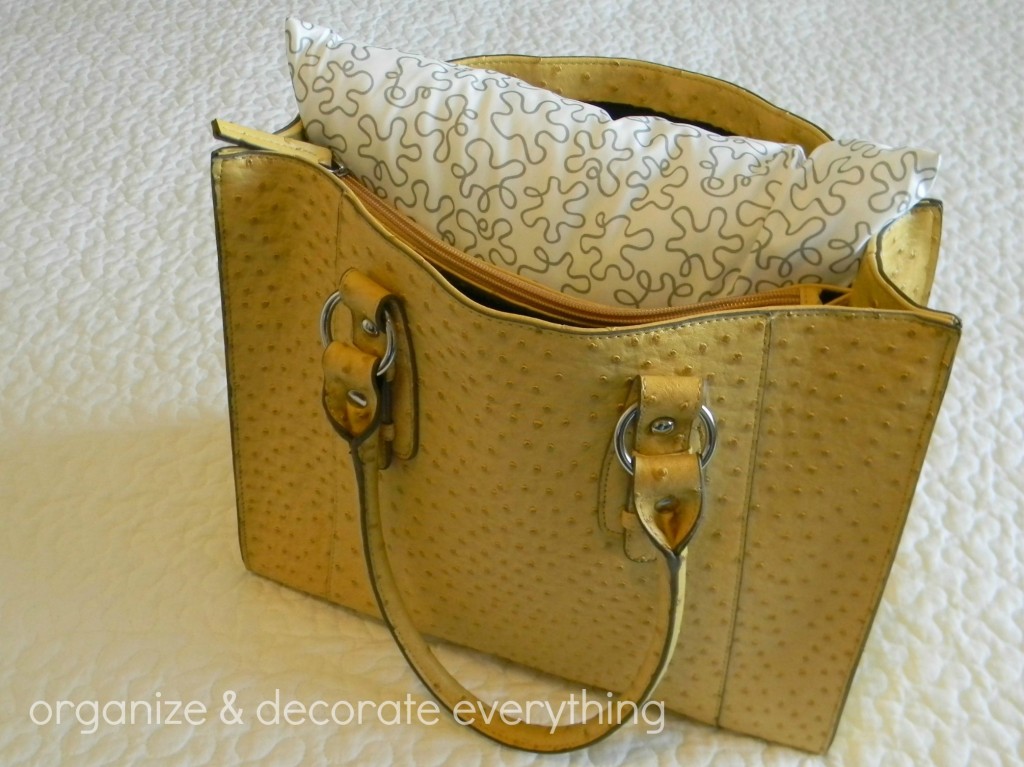 Tip #8 – Airplanes are not comfortable to sleep on but traveling through the night calls for a little comfort. I bring a little pillow and a light sweater. Have a bag big enough to slip the pillow and sweater into.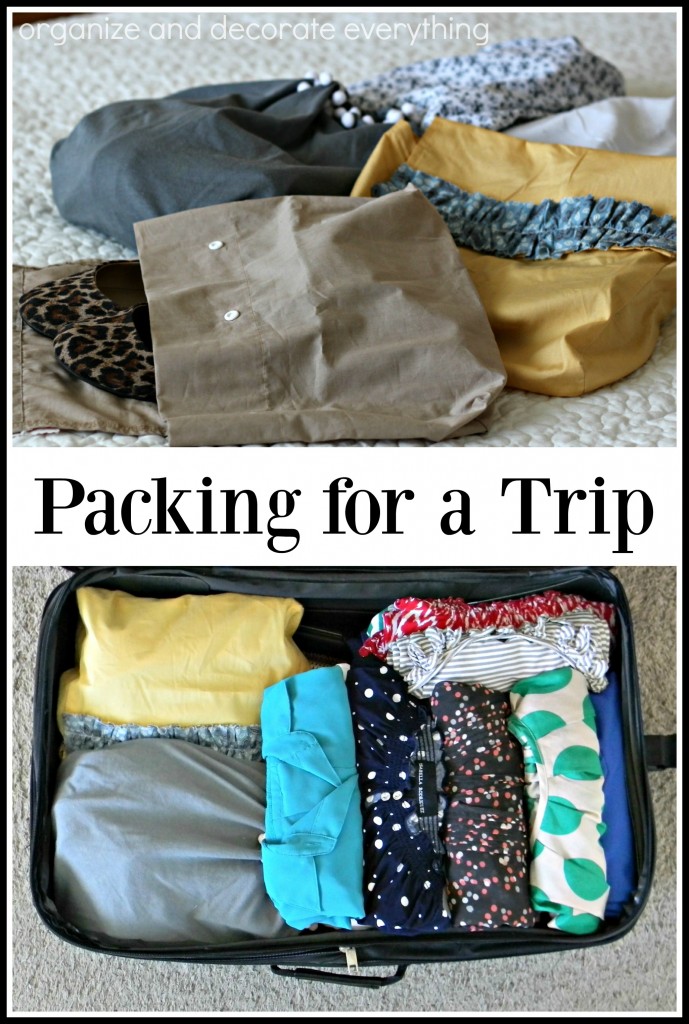 I hope these tips help you in your travels. Would you like to share one of your favorite travel tips?