This post is part of the 31 Days of Organizing and Cleaning Hacks series. Click over to the main page to see all 31 posts (they will be added daily).
Here's an easy way to keep your Earrings Organized for Travel.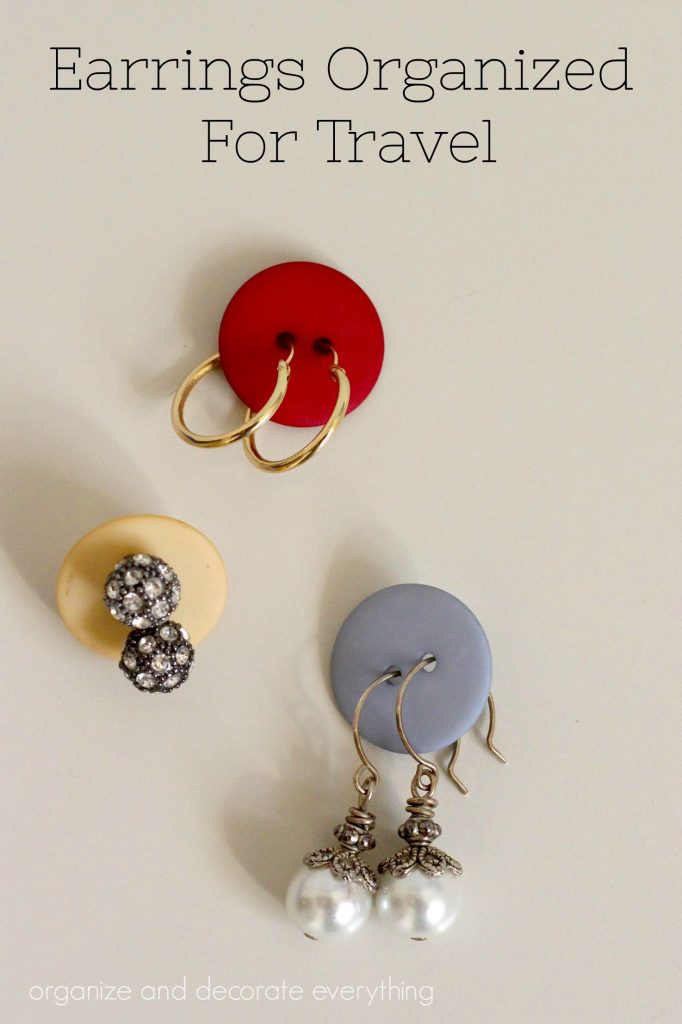 Some of my favorite hacks are travel hacks. Anytime I can save space and make sure anything isn't lost is a organizing win for me. It's also important to stay organized at the hotel or wherever you may be staying. You don't want to leave anything behind.
You only need one button for each pair of earrings. Simply slip the earring set through the holes to keep them together and prevent one from getting misplaced.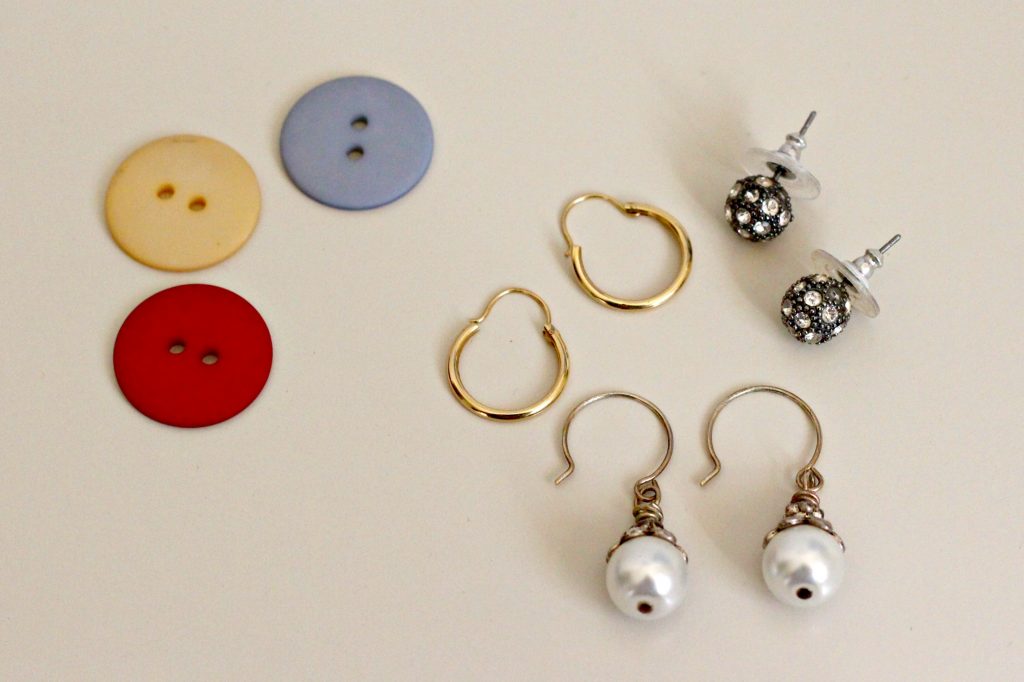 If you missed yesterdays post I shared how to keep your necklaces tangle free during travel. Once you have the necklaces and earrings prepared you can add other jewelry to your bag for convenience.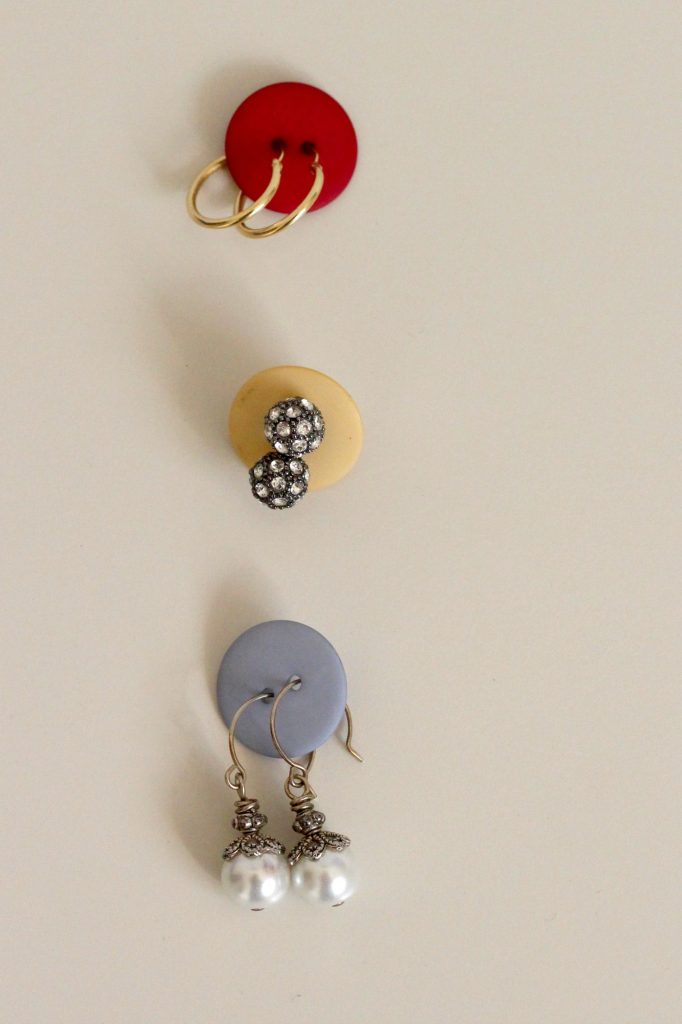 I use an inexpensive zipper bag and add it to a pocket in my travel bag. You can purchase these bags for a $1 at several stores. I like to keep some on hand for make-up and even gift giving.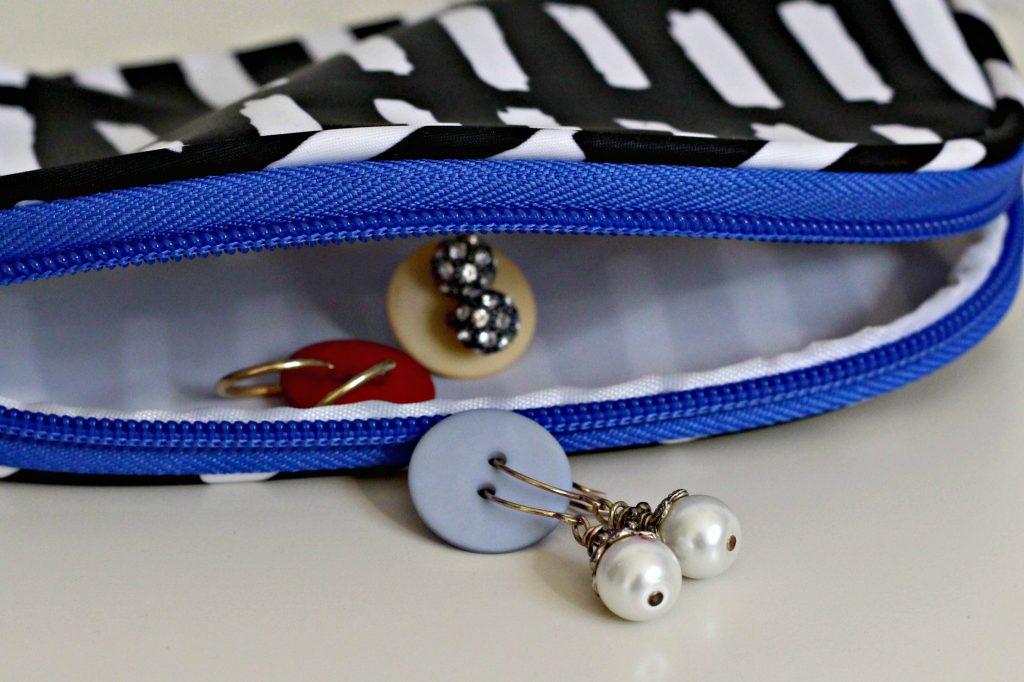 Come back again tomorrow for the next post in the 31 Days of Organizing and Cleaning Hacks.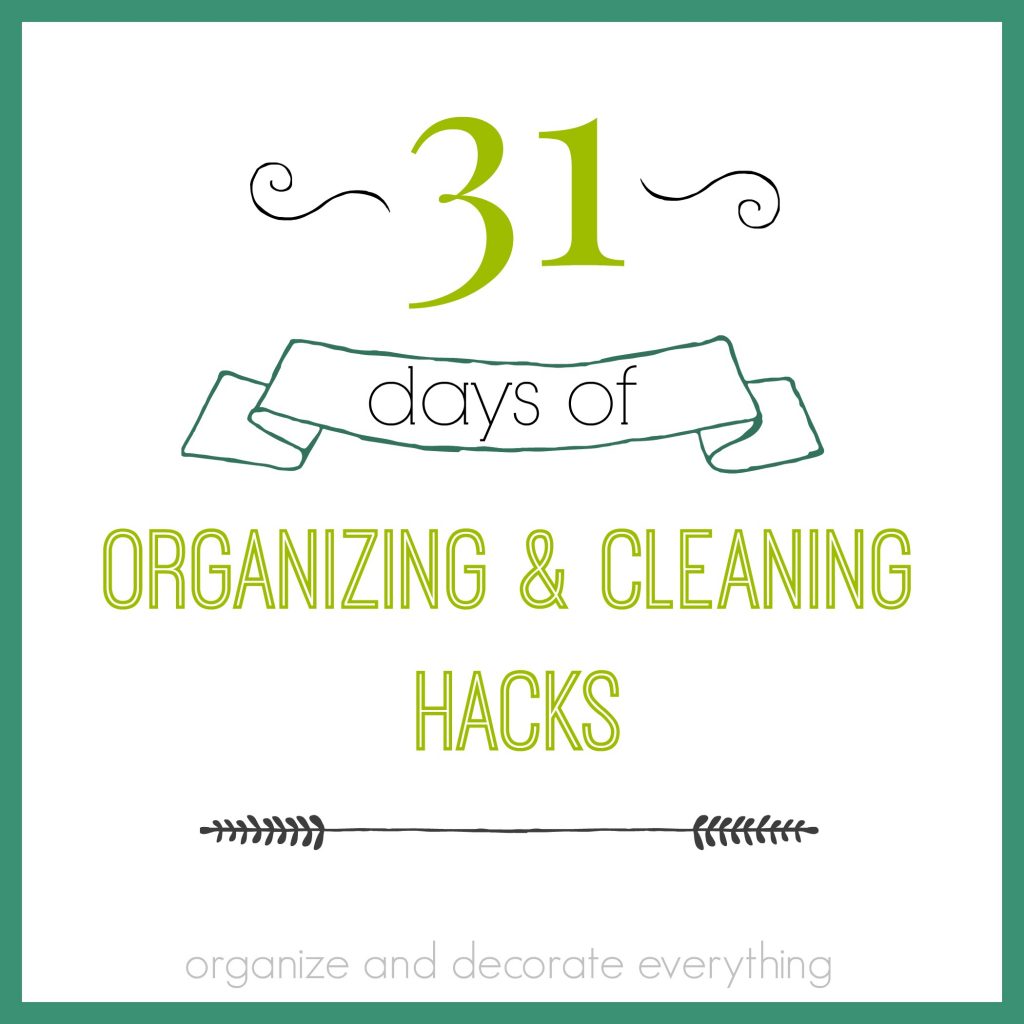 Pin it for later: