This post is part of the 31 Days of Organizing and Cleaning Hacks series. Click over to the main page to see all 31 posts (they will be added daily).
Check out these 3 almost free Organizing Ideas using a Cardboard Dish Carrier.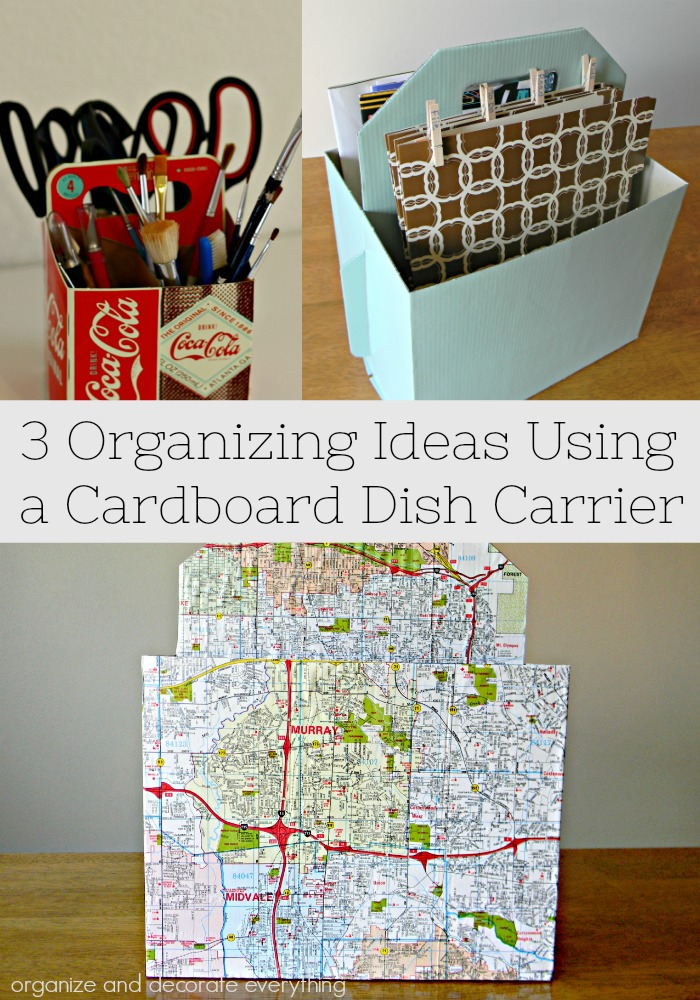 This first idea is to use the dish carrier as a Mail Sorter. By the way, this dish carrier is free at IKEA. Different members of my family would bring in the mail and then they would sit it down in different places. I made this Mail Sorter to keep all the mail in one place until I could get around to sorting it. First I spray painted it one of my favorite colors. Then I gathered some file folders and small clothespins to label the folders for sorting. The back of the carrier is where the mail is placed when it's brought in and the front area holds the file folders.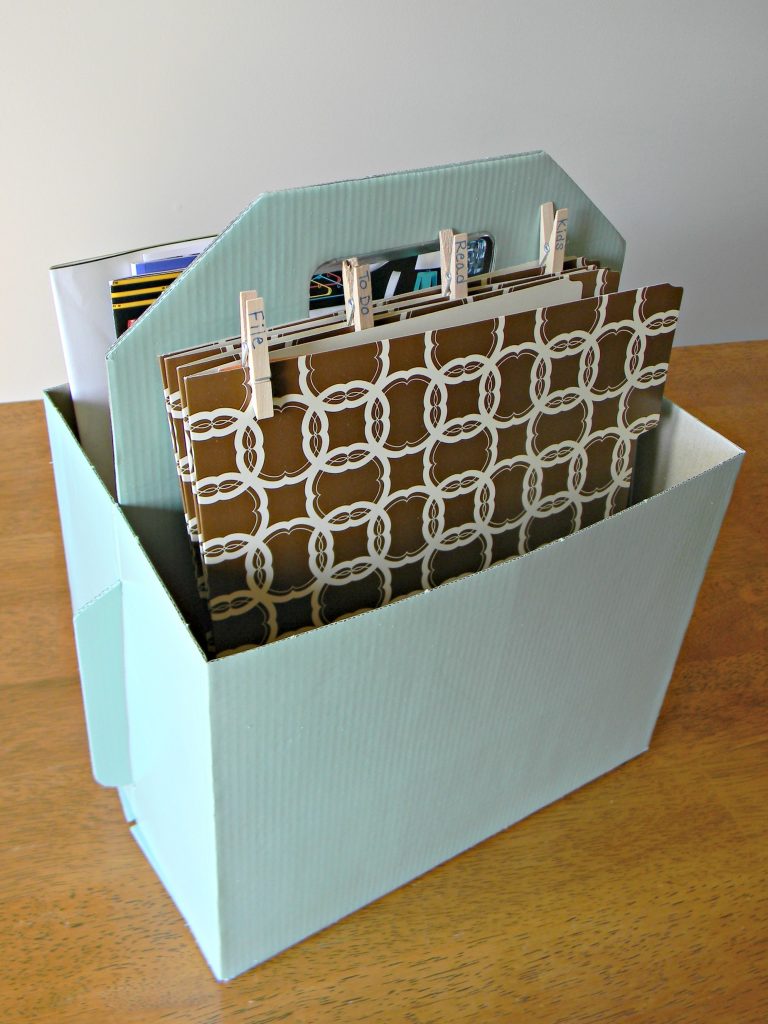 The next idea is to use a soda bottle carrier as a Craft Supply Organizer. It could also be used as a cutlery organizer for picnics, desk organizer, or even bathroom supplies. The carrier is free and you can either decorate it or leave it as it is.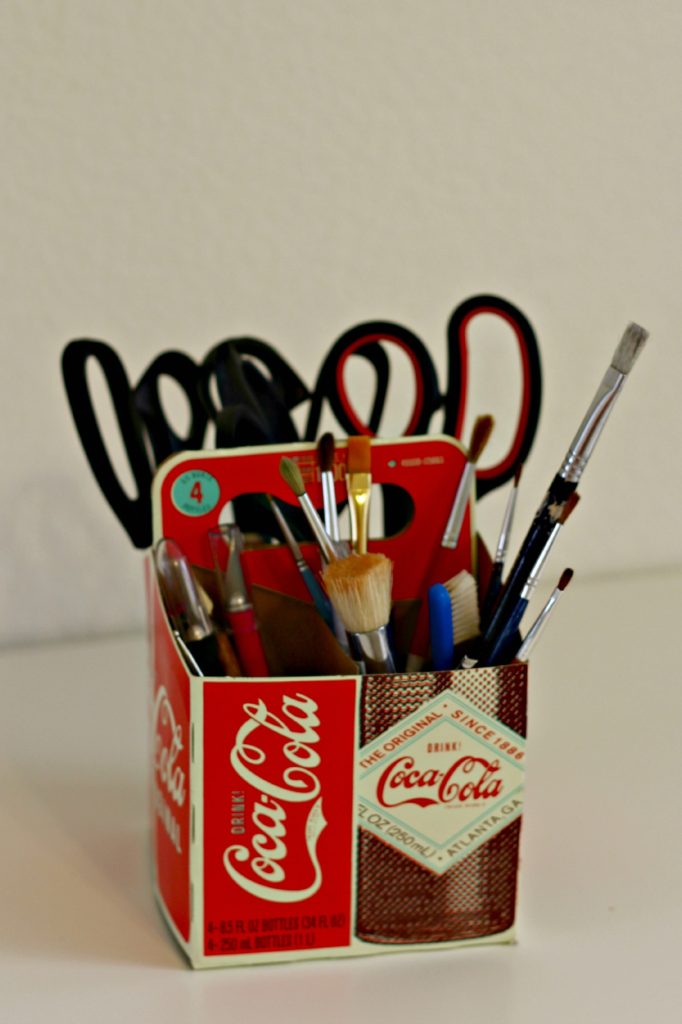 The last idea is to make a Portable Homework Caddy. We used this caddy for many years. It was so convenient to take from room to room or even in the car when homework needed to be done on the go. I covered this carrier with a local map and used modge podge to adhere it on. You could even have the kids decorate it since it's for them. Fill the caddy with homework supplies such as paper, pencils, pens, calculator, clip board, crayons, colored pencils, pencil sharpener, glue sticks, and so on.
I love free organizing products!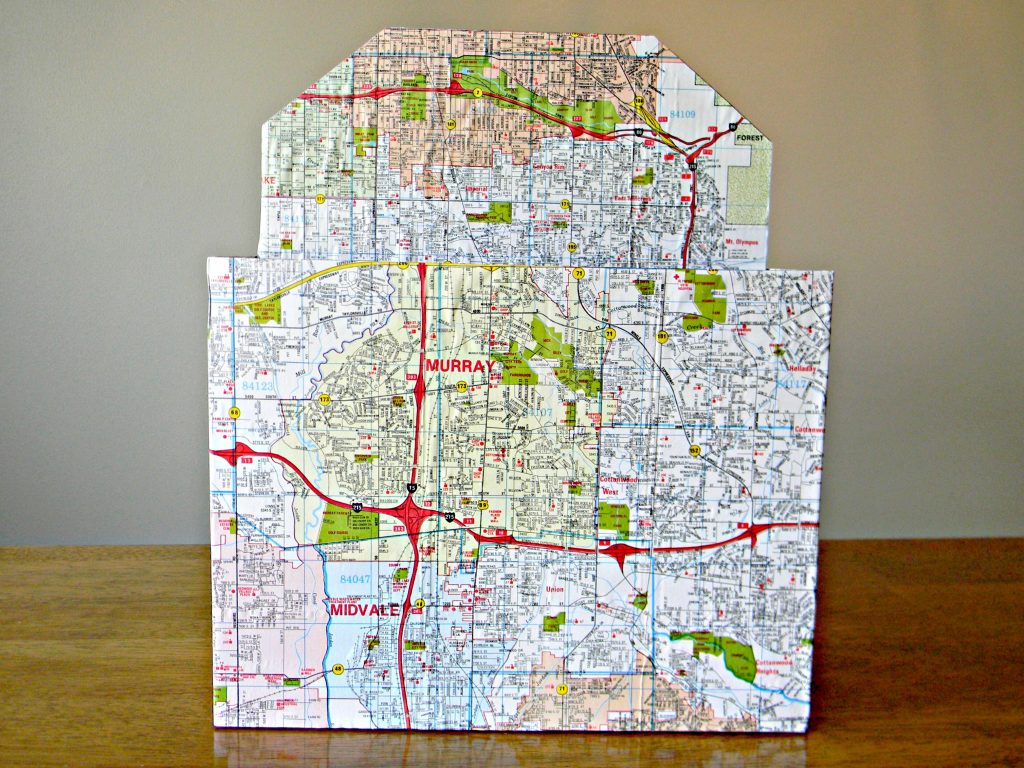 Come back again tomorrow for the next post in the 31 Days of Organizing and Cleaning Hacks.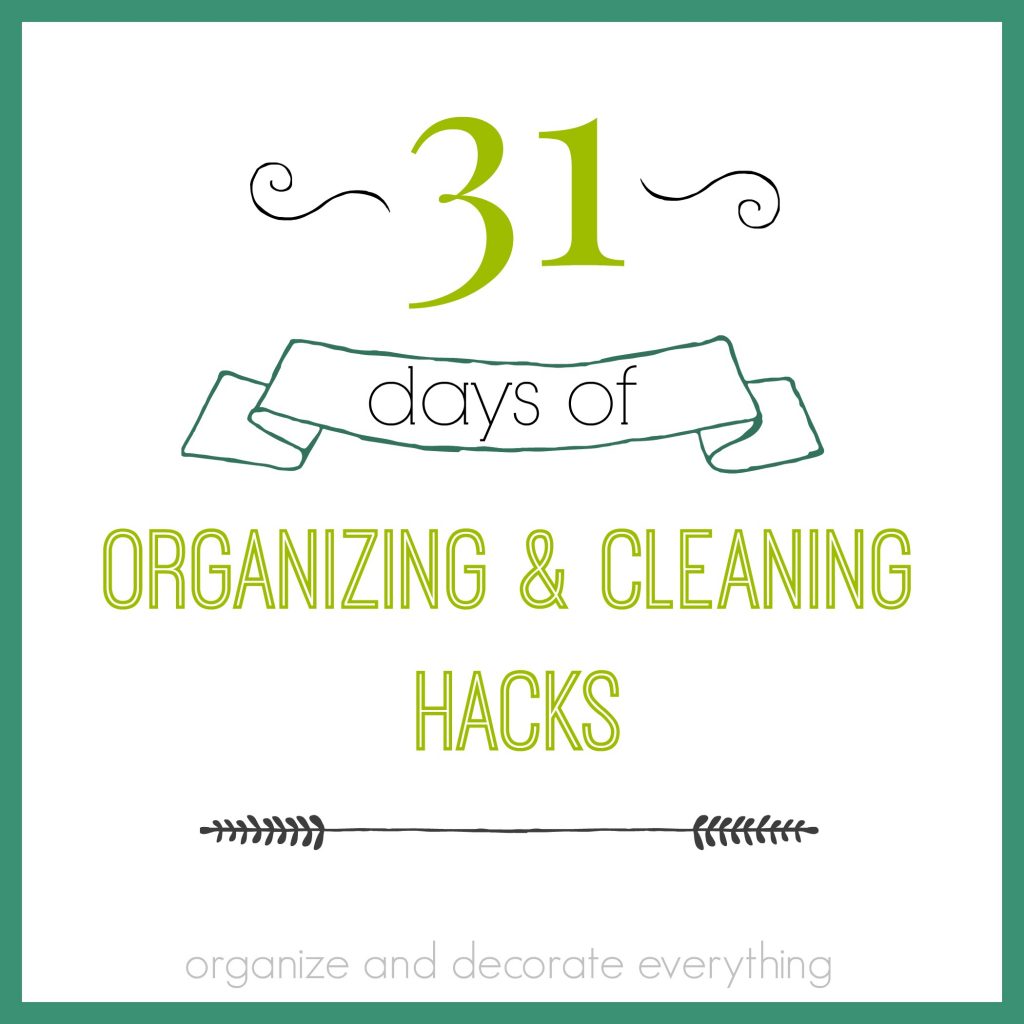 Pin it for later: