You can check out part 1 and part 2 of the IKEA posts if you'd like. I actually got 2 cardboard carriers at IKEA with the idea of making one into a homework caddy. My kids like to do homework in different places of the house and sometimes even outside or in the car.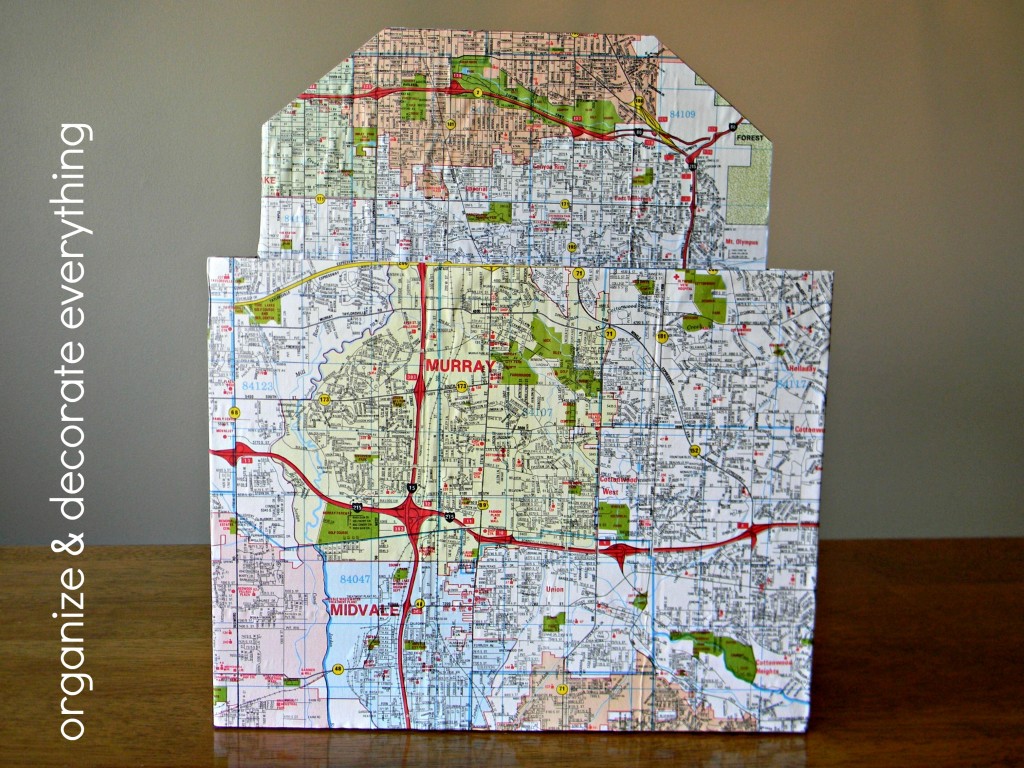 I found an old map of Salt Lake City in my map stash and decided to cover the carrier in it. I don't know what year it was made but I believe it was around 1990.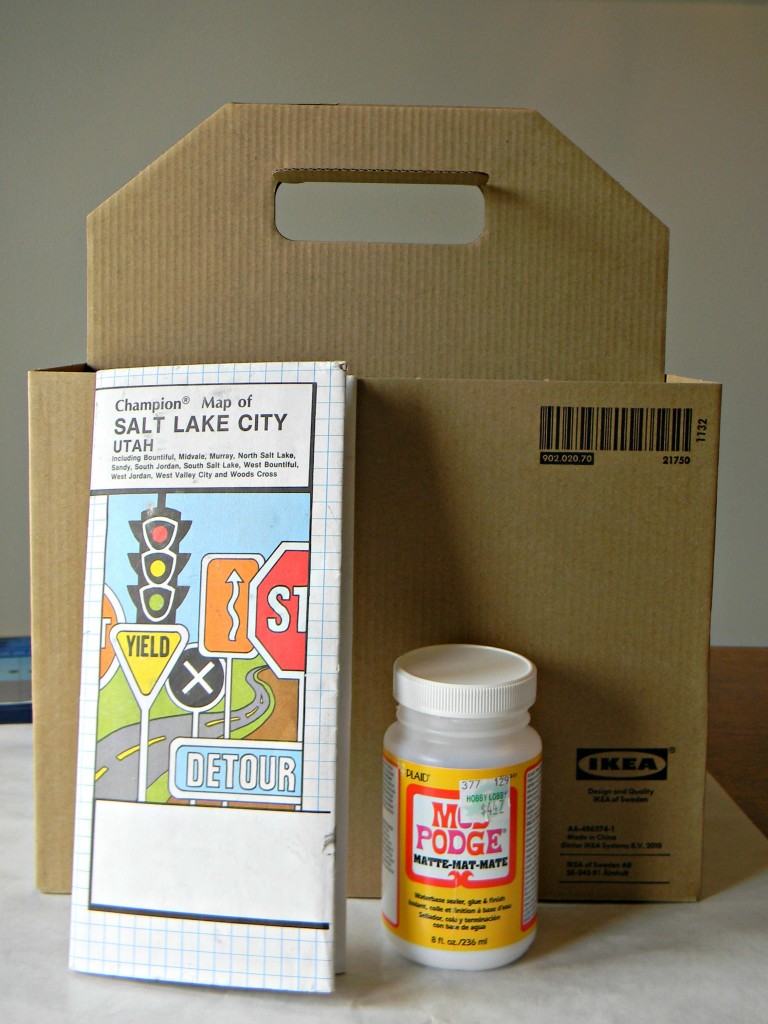 I traced around the tote on the back of the map.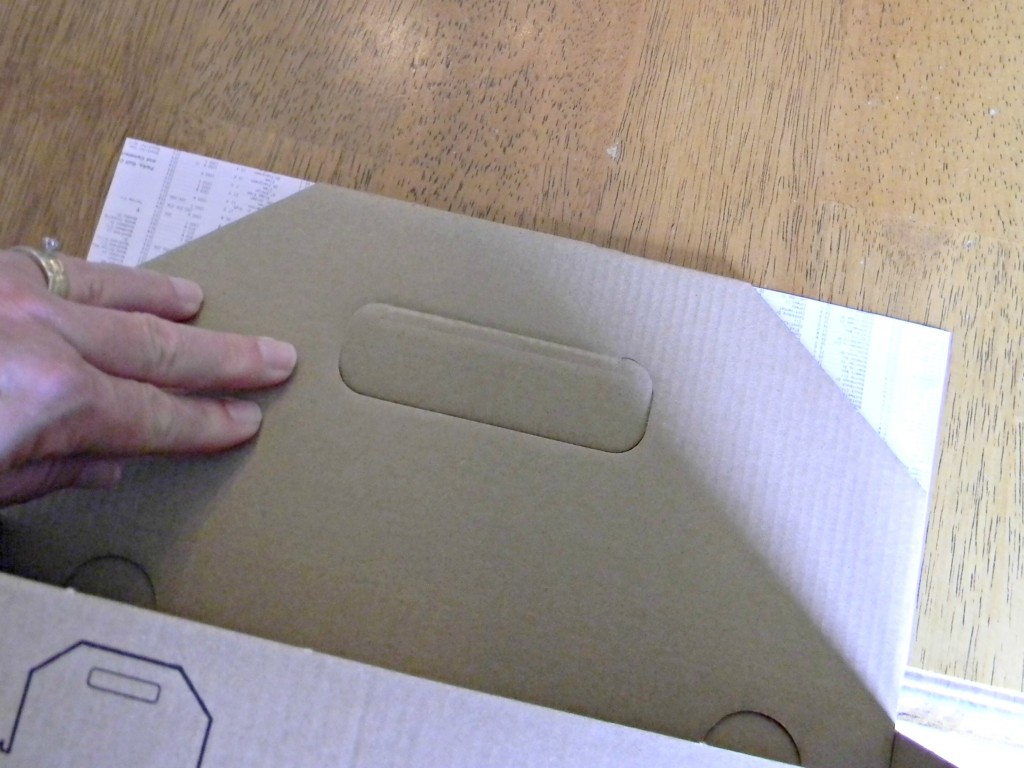 Then cut out all the traced pieces.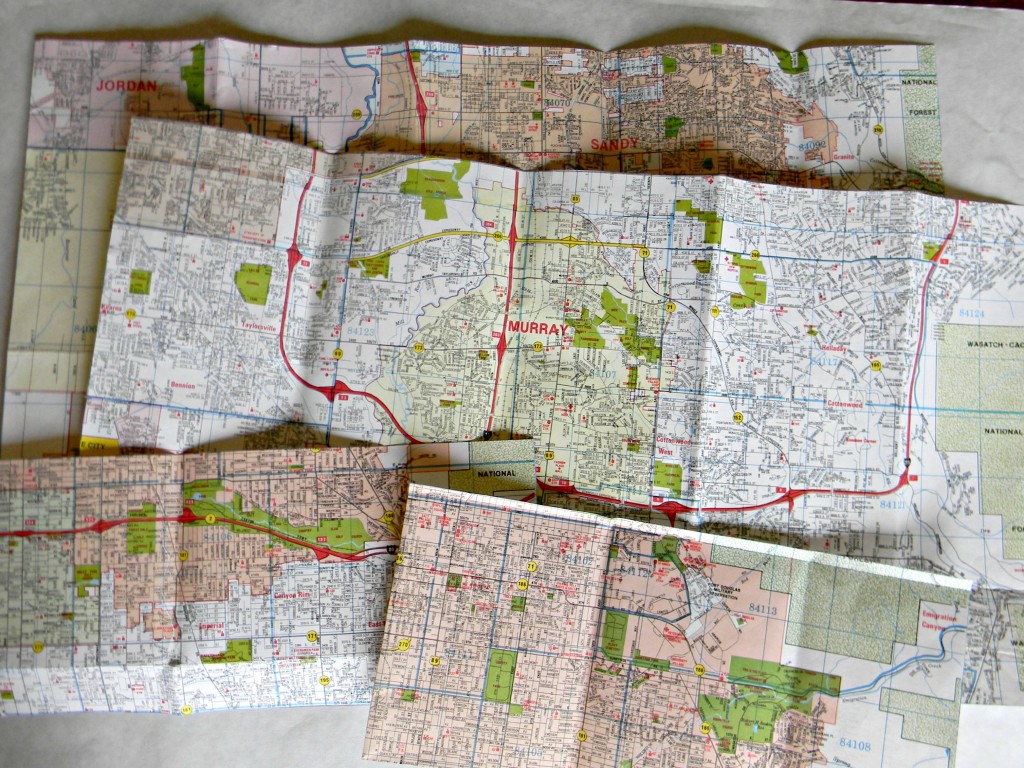 I used mod podge to attach the map to the carrier. I totally love mod podge!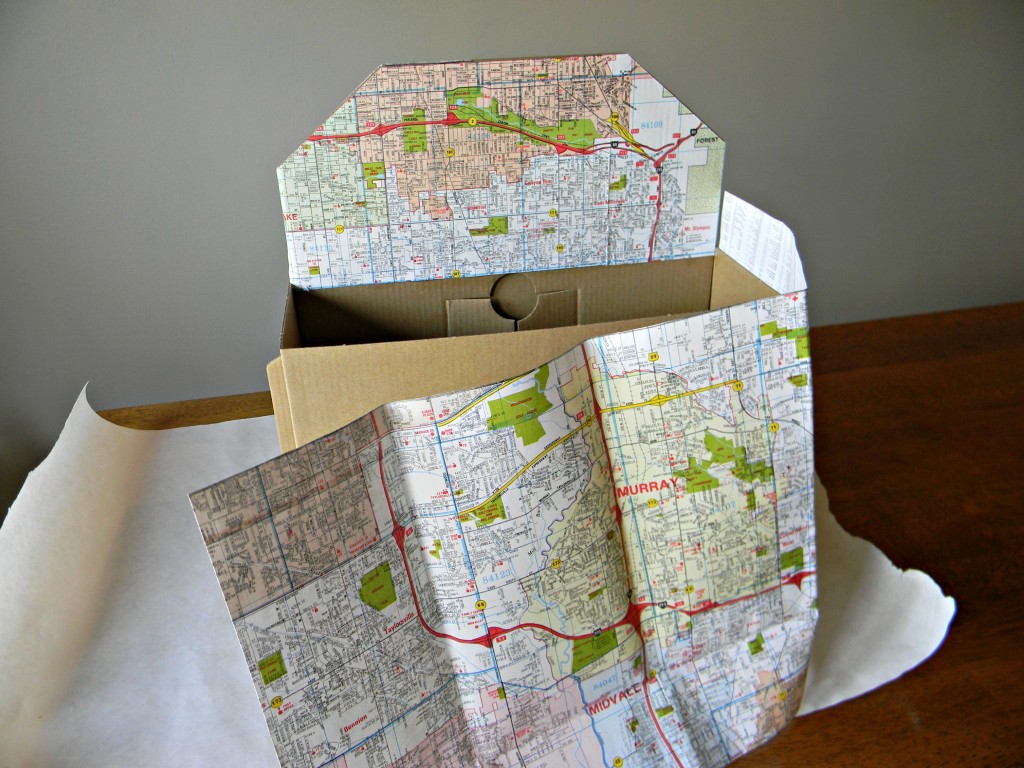 I made the side pieces an inch taller all the way around so I could wrap it around the top of the box and attach it on the inside of the carrier. Just cut a slit in the map on the corner of the carrier to be able to fold it over.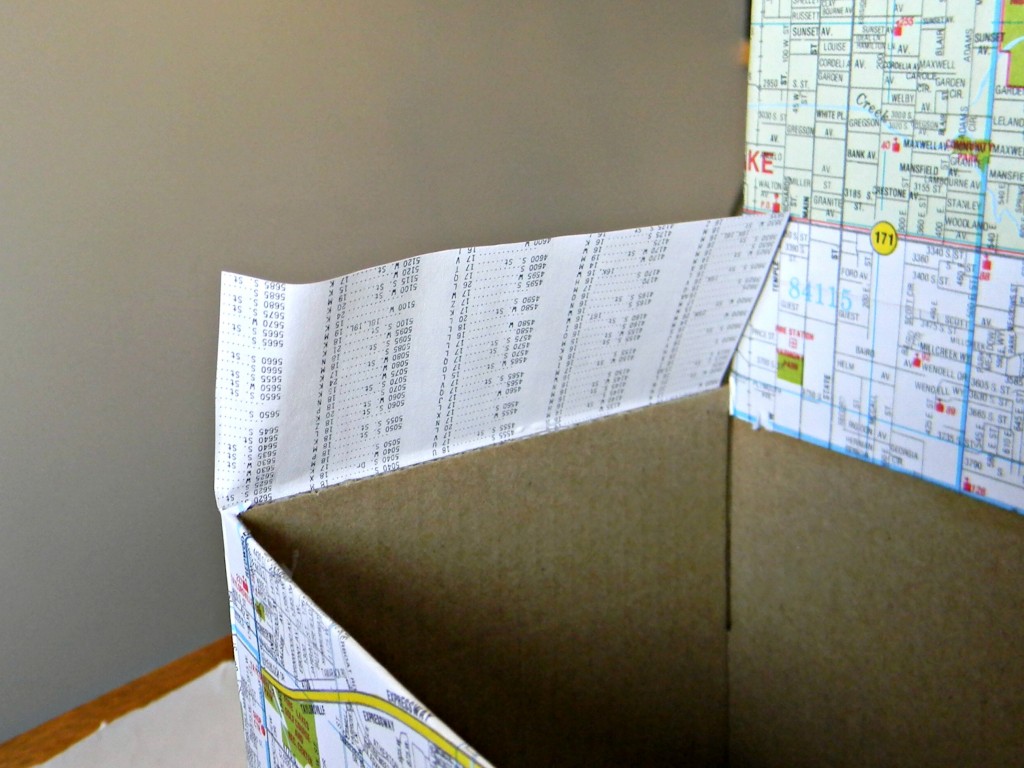 Once the carrier was finished it was time to add the supplies. I use Crystal Light containers for a lot of things. They're a great size for small toys, craft supplies and obviously school supplies.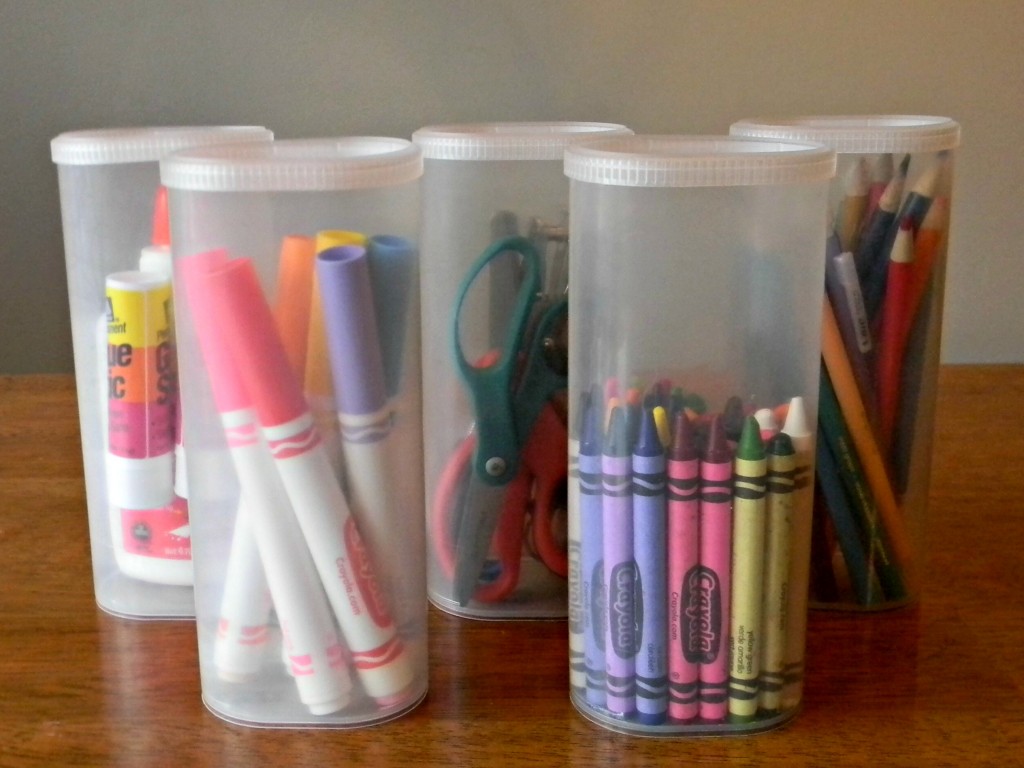 I found these letter stickers in my kids craft supplies. The little stickers were the perfect size for the lids and make it easy for the kids to know what's in each container.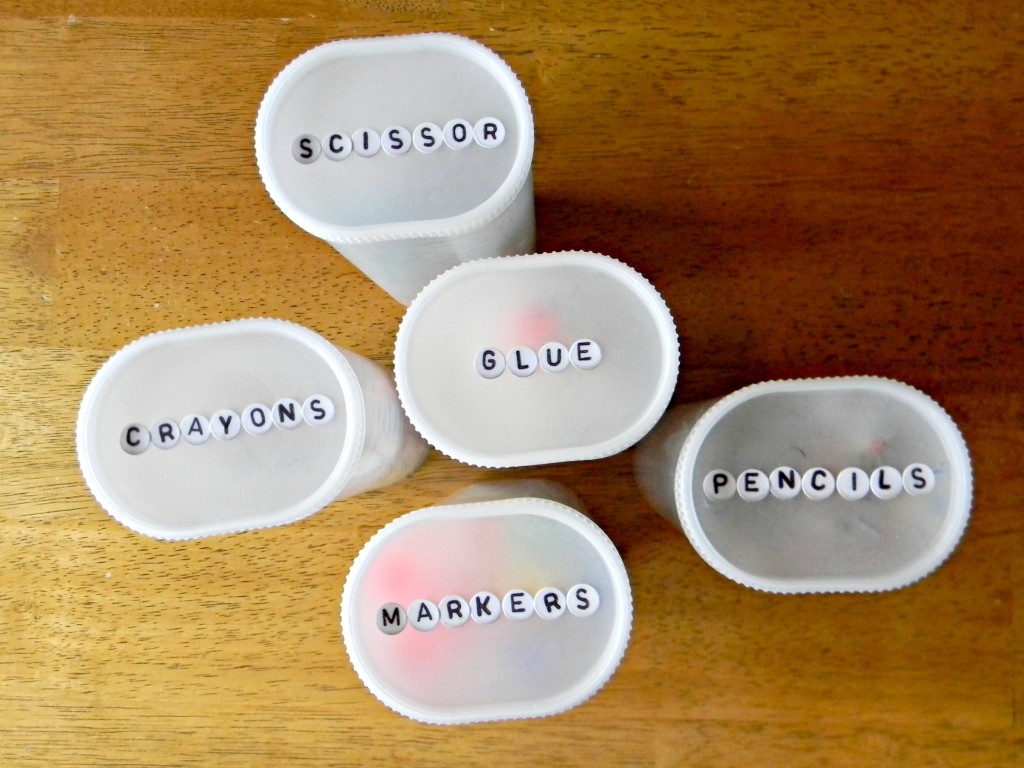 I added a clipboard, lined paper, colored paper, notebook, index cards, stapler, ruler and calculator to the other side of the carrier.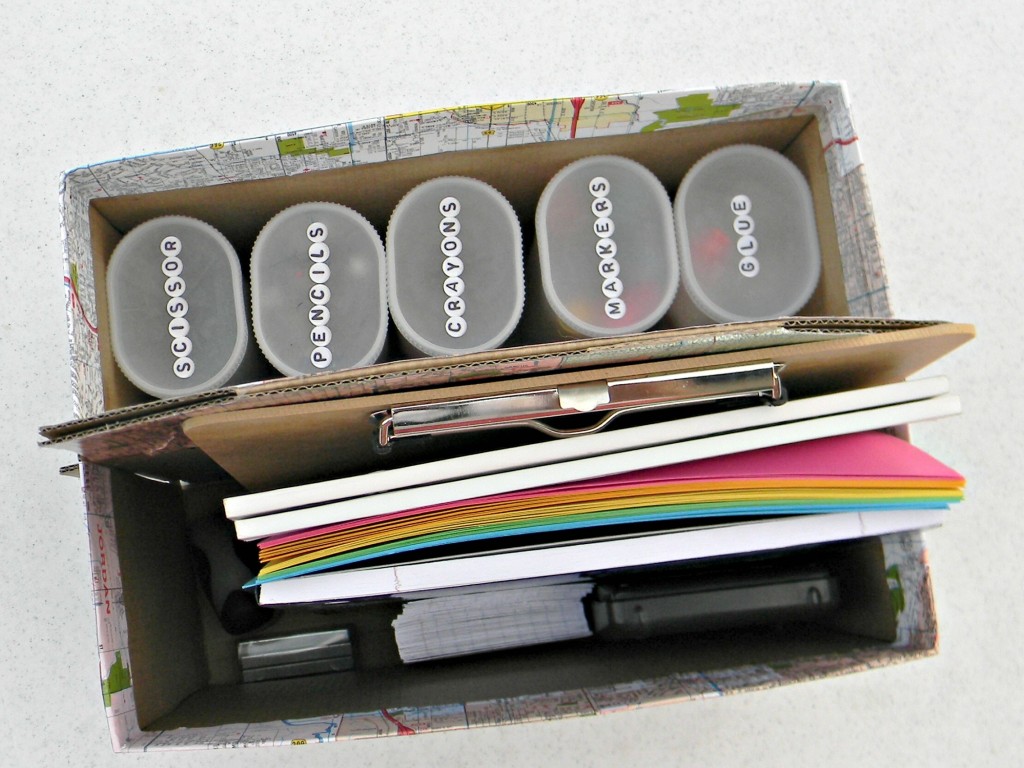 Now the caddy is full of school supplies and ready to be used.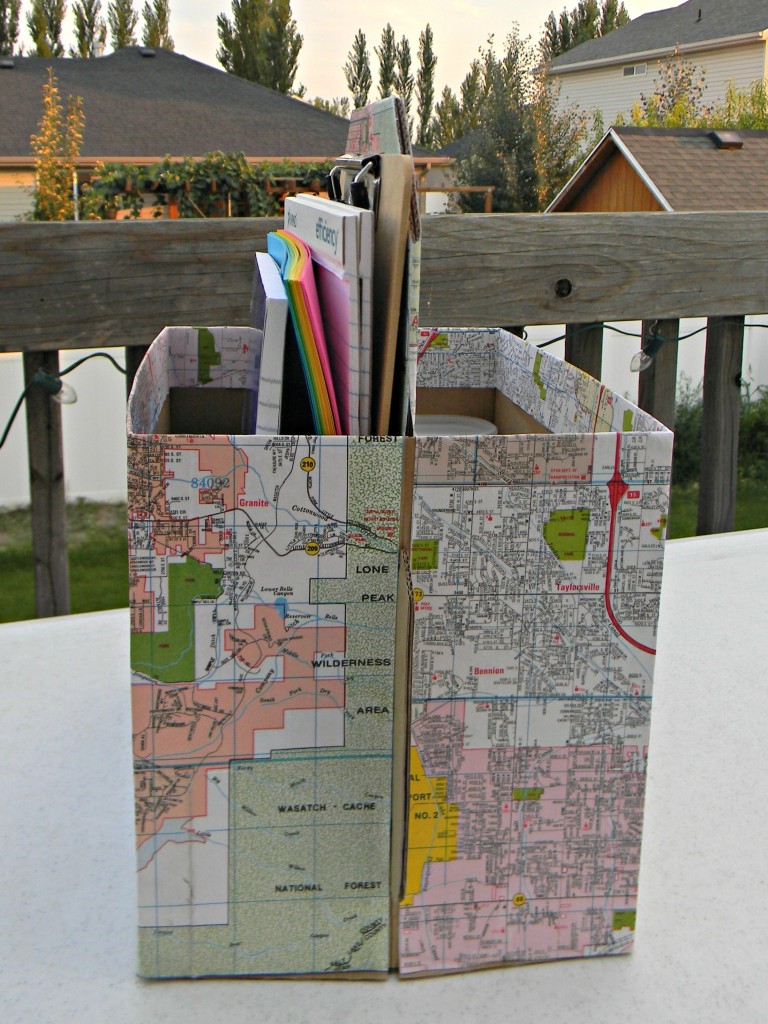 What things have you done to be ready for back to school?