I was invited along with some blogging friends to IKEA to shop and eat breakfast. Of course, I was more than happy to attend. Just try keeping me away from IKEA. My favorite thing in IKEA are the showrooms. Don't you love the commercial where people are living in the store? I could totally do that.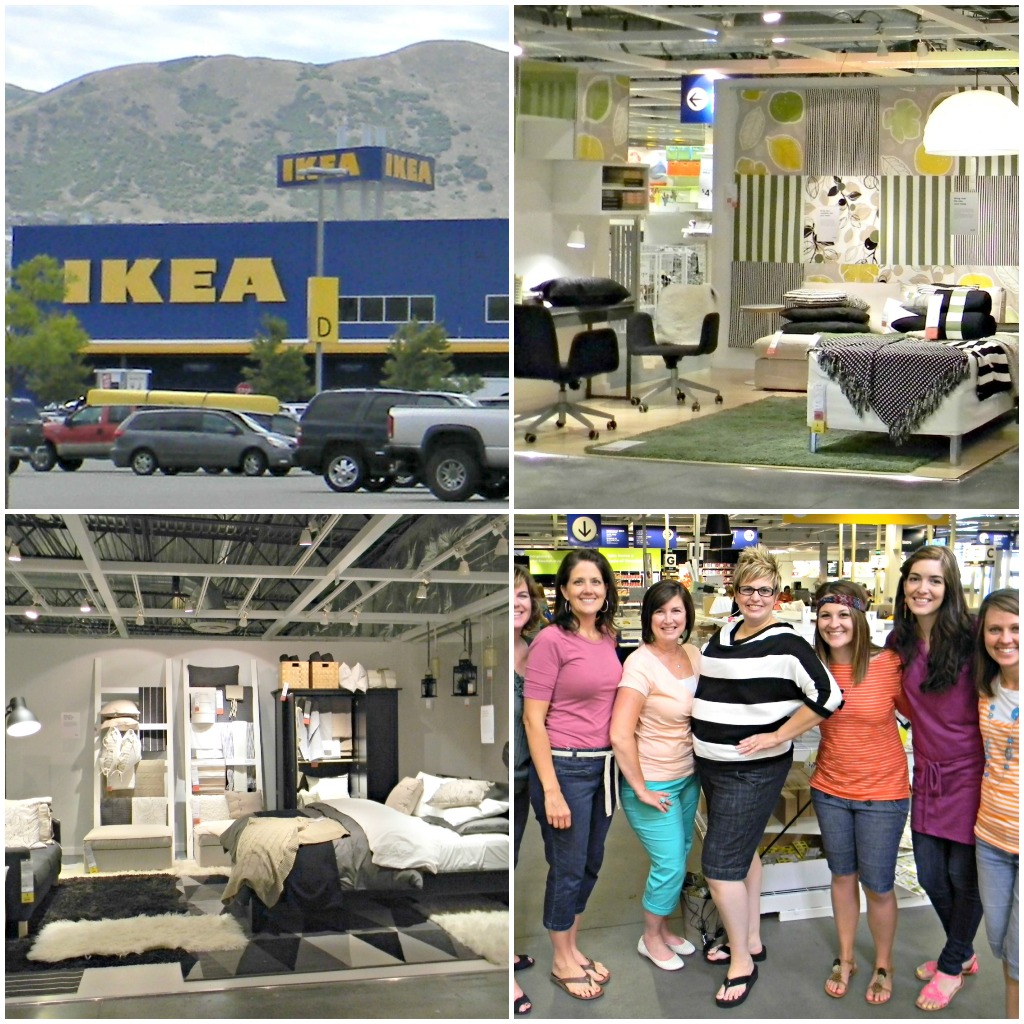 This post is part 1 of the IKEA series. I bought a few things to transform and decided to do a separate post on each so it wasn't 40 pictures long. Let's start with this cardboard carrier that I transformed into a mail sorter. The carrier is found in the dishware area of the Marketplace to transport delicate stemware. And it's free!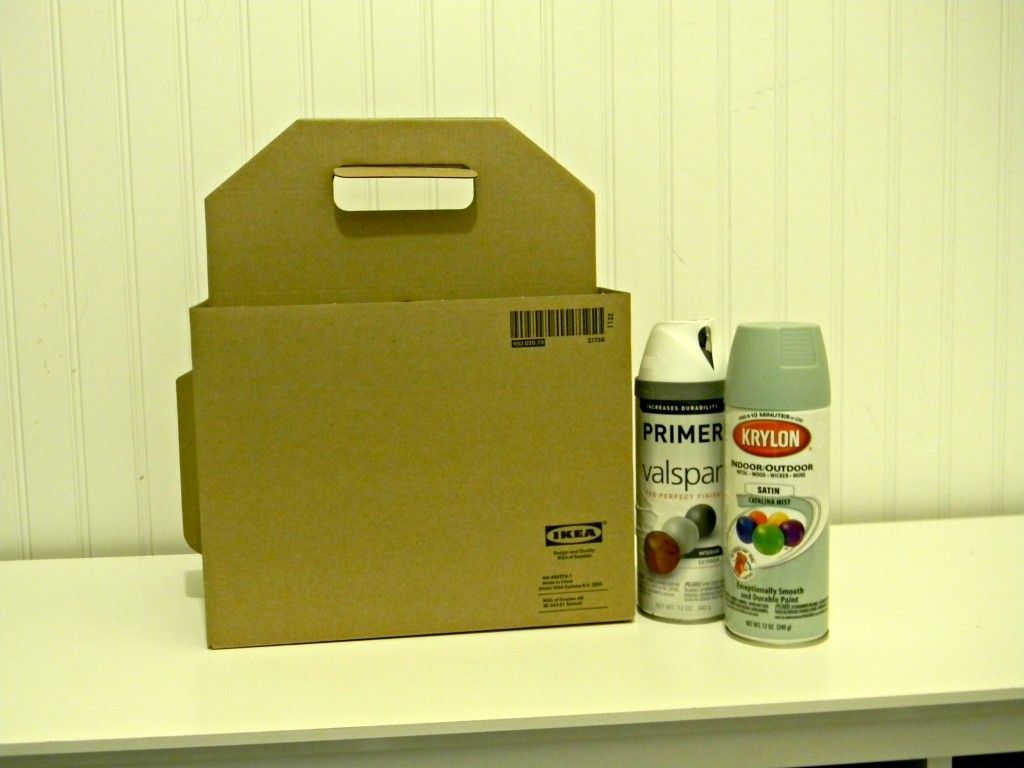 I sprayed it with primer first to cover the print on the box and so I wouldn't have to use as much paint. The trick to spray painting cardboard is to spray several light coats so it doesn't get too wet.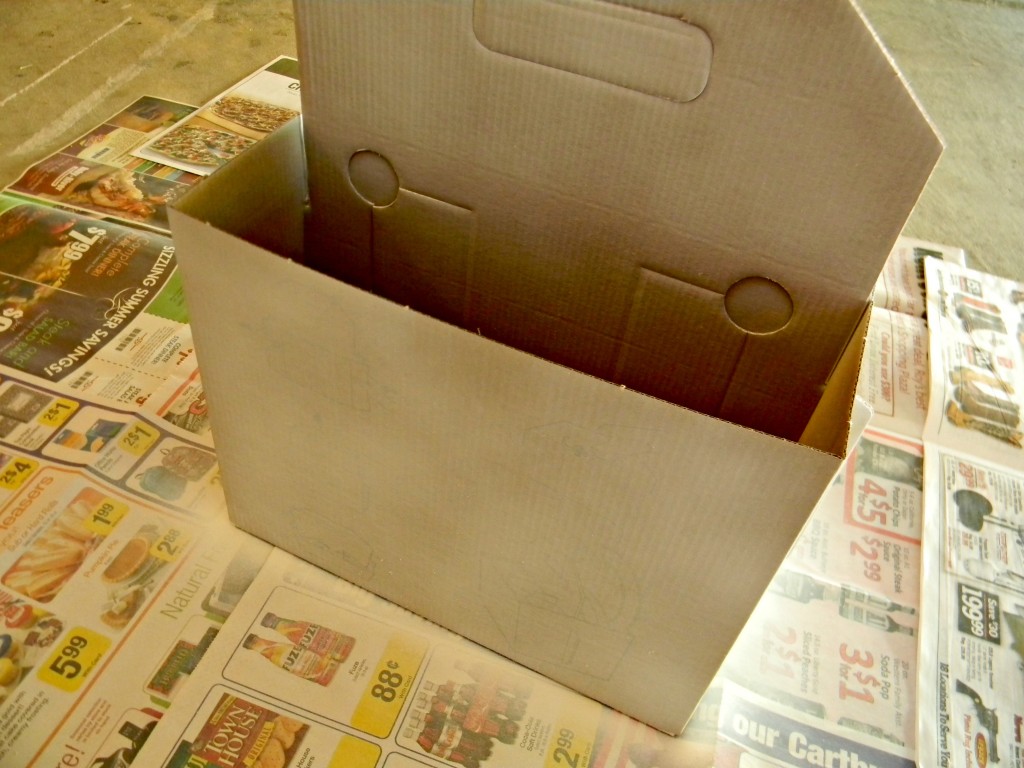 I used Catalina Mist by Krylon on my carrier. I love the soft blue-green color.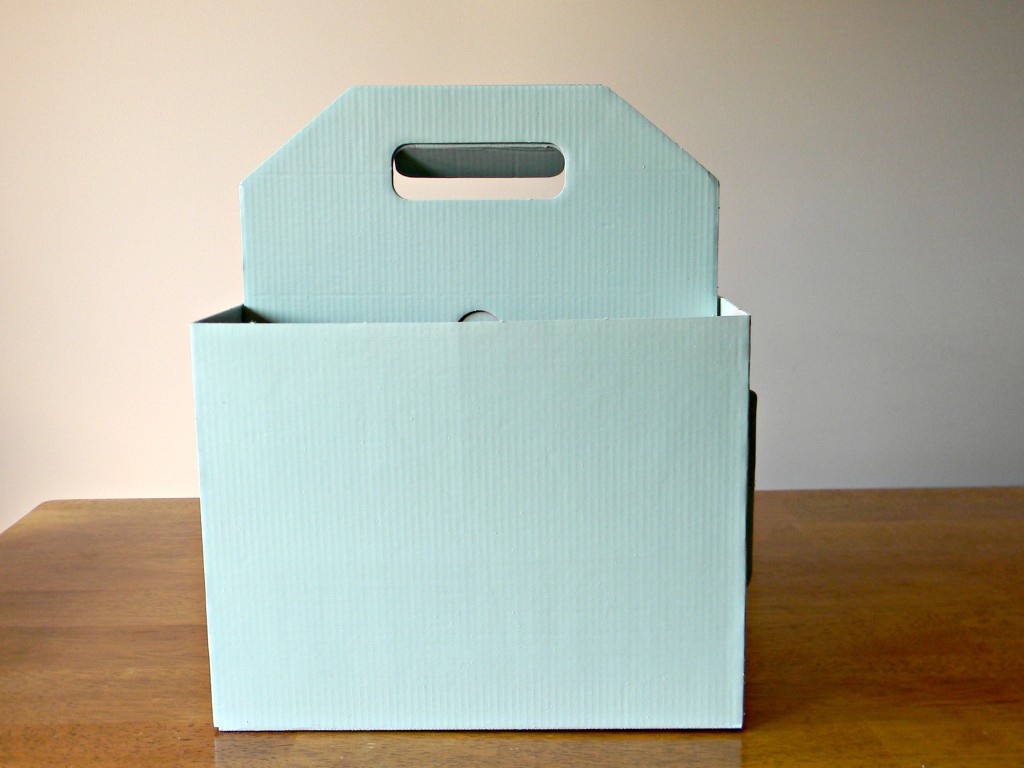 I've been asked many times how to deal with papers coming into the home daily. Here's an effective and easy way to keep papers under control and easy to find from the minute it comes in. Use 4-6 files with categories such as : File, To Do, To Read, Kids. I used little clothes pins and wrote on them as labels.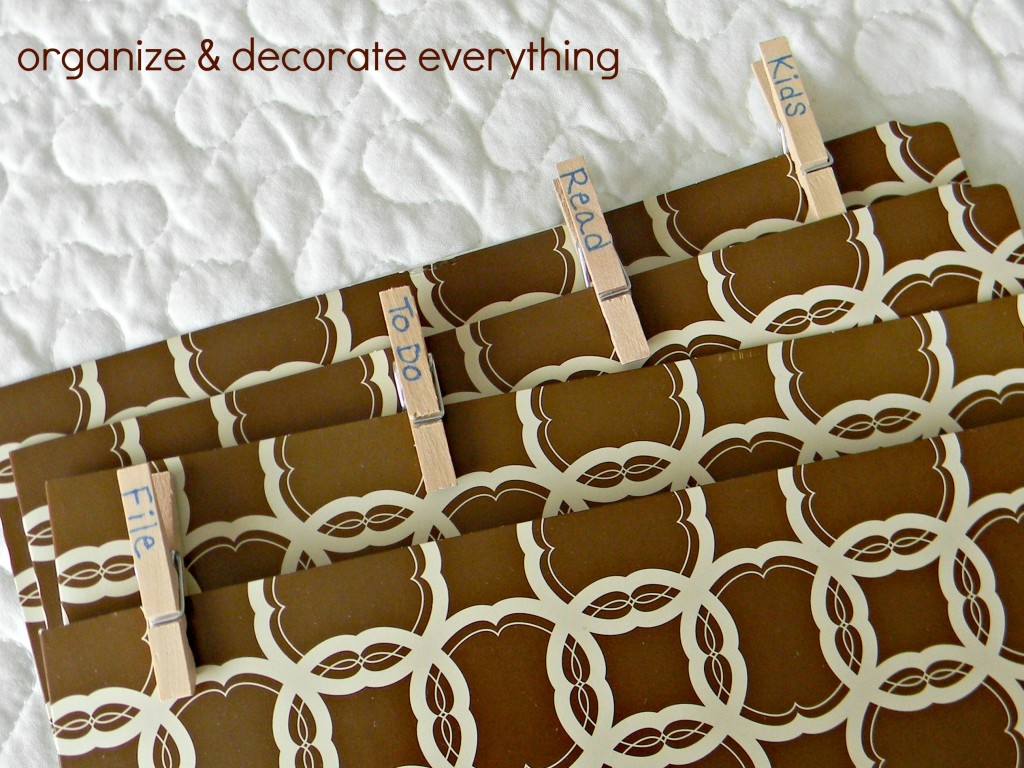 I used clothes pins because I love them but they are also perfect for clipping urgent papers to the front of the folder.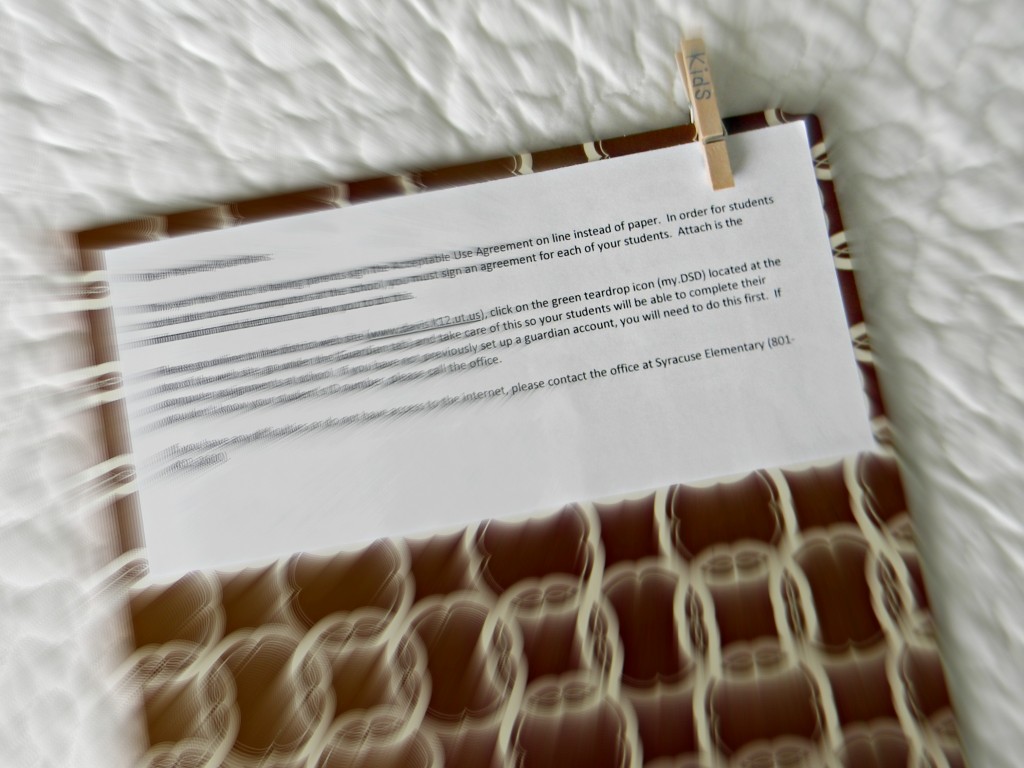 Since I stood the folders on their sides I used clear packing tape to seal off the end.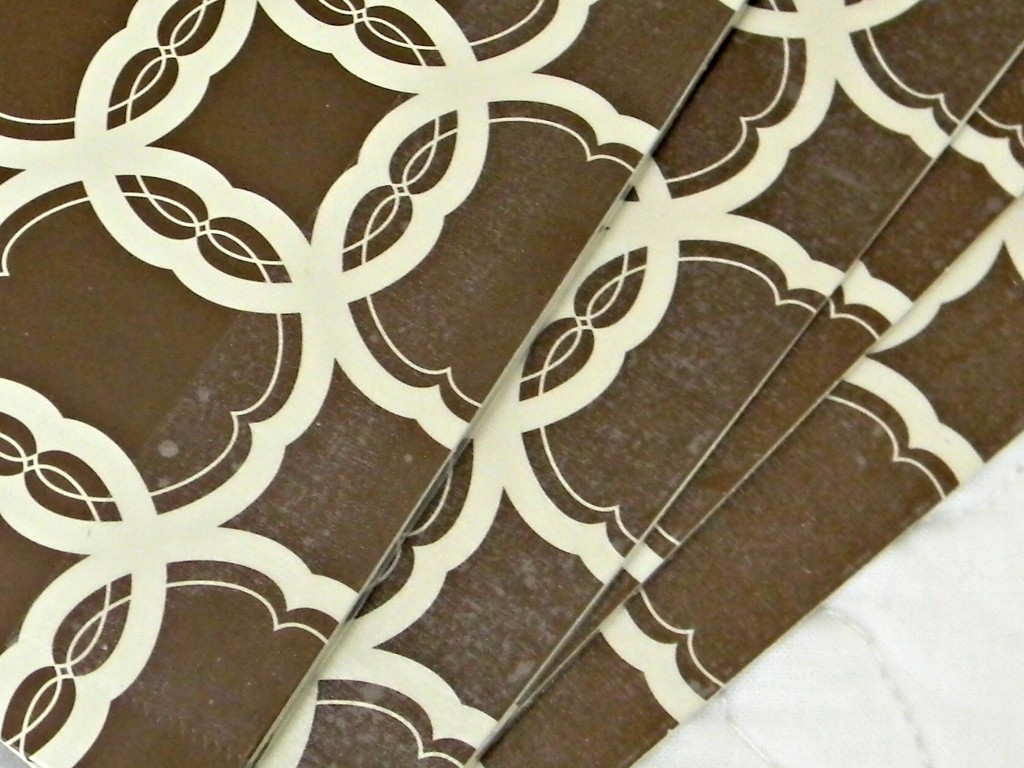 When hubby or the kids bring mail into the house it goes in the back end of the mail sorter. I'll sort it when I get home or later that evening. If I bring it in I sort the mail right then. It only takes a few minutes to toss or recycle the junk mail and file the rest of the papers in the correct folder. I then go through the papers once or twice a week and record things in the calendar, file, fill out and return papers, etc. If it's school related it gets immediate attention.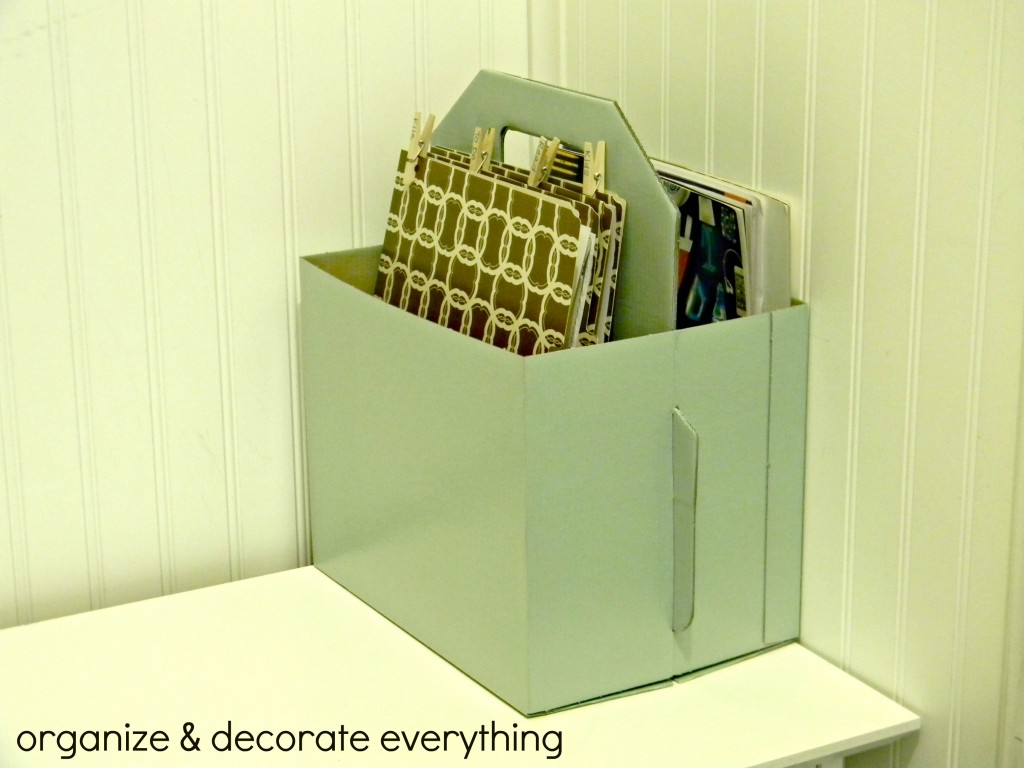 It sits on the bench in the mudroom, which is perfect since that's how everyone comes into the house.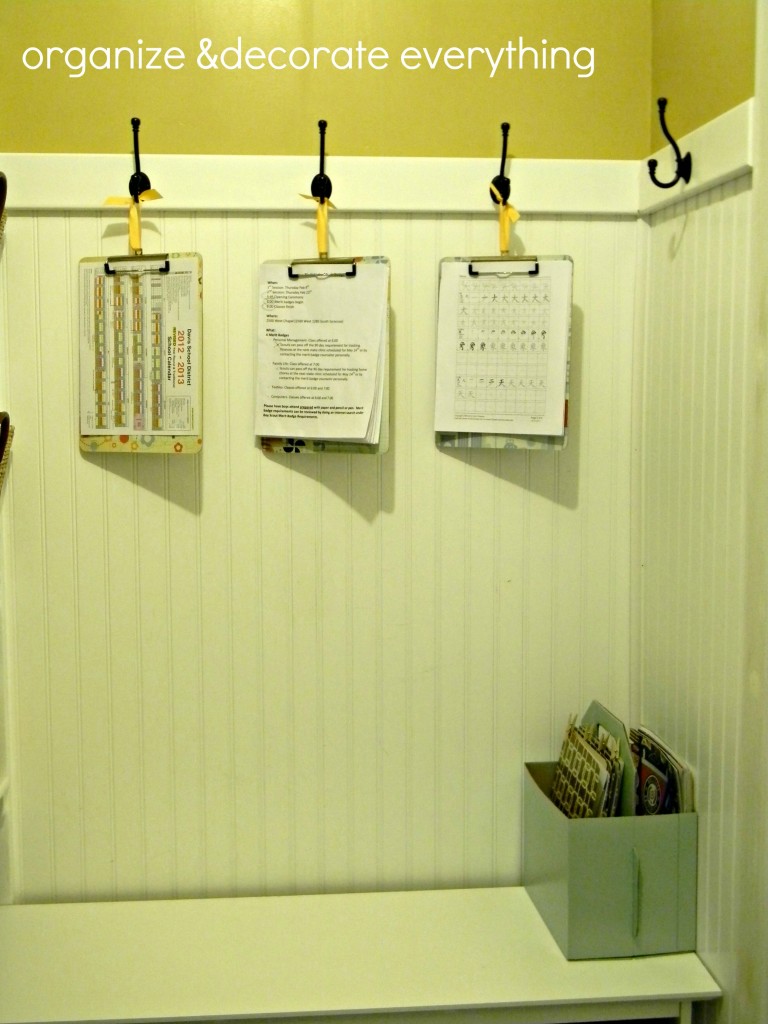 Have you seen the new 2013 IKEA catalog? I've been looking through it almost everyday for a week. I feel like a little kid with a Christmas catalog. I'm already making my wish list for the next time I take a drive down to IKEA. Look for part 2 coming tomorrow.