This post is part of the 31 Days of Organizing and Cleaning Hacks series. Click over to the main page to see all 31 posts (they will be added daily).
Who else has a problem with their necklaces getting tangled while they're traveling? I'm sharing my tip for Tangle Free Necklaces during Travel today.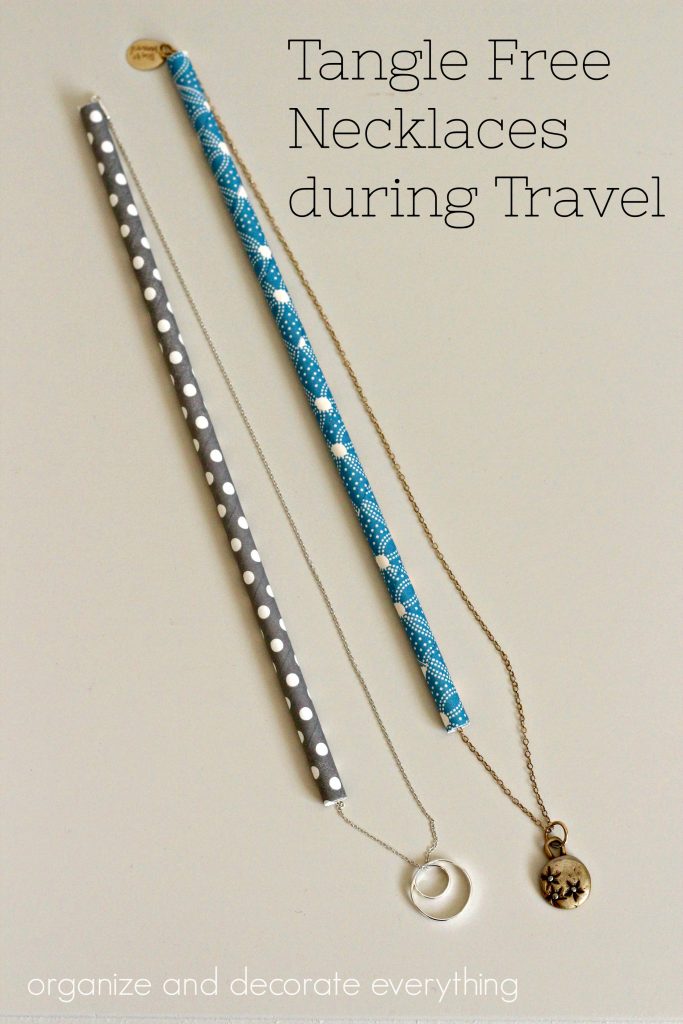 This is such a simple solution to keep your necklaces tangle free but it took me a few years before I discovered it. I don't usually take many pieces of jewelry with me when I travel. I usually tend to wear the same few pieces several times, but sometimes I need a change because of a special occasion or just because I want something different.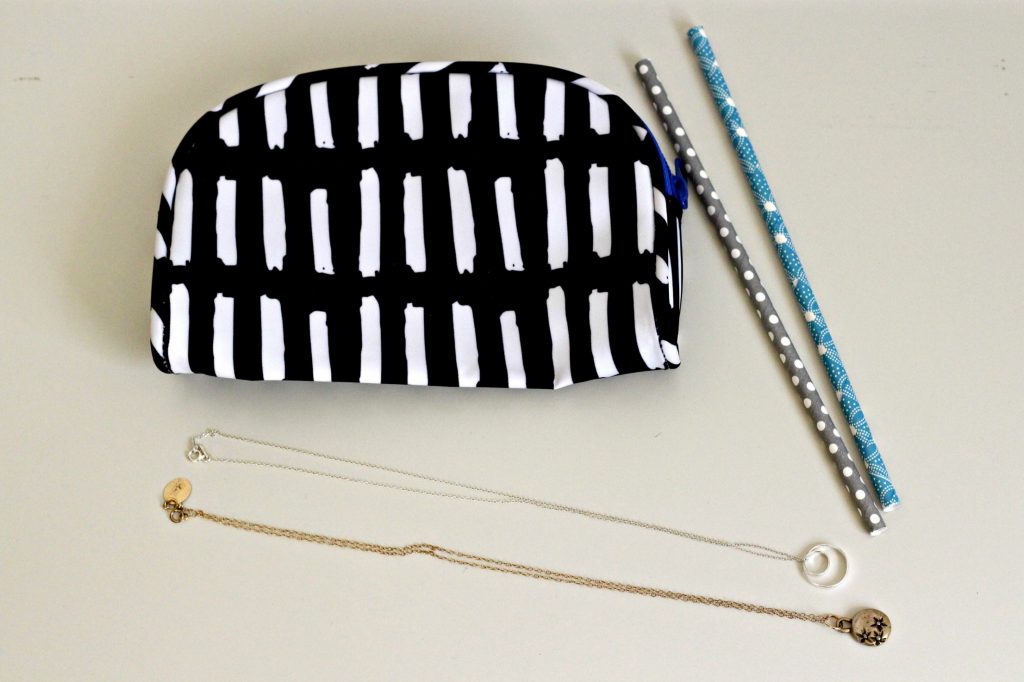 I know there are special bags you can purchase for jewelry while traveling, but I'm cheap and don't like to spend money I don't need too. Just use a straw and slip the necklace chain through it then secure the ends together. It doesn't matter what kind of straw you use but I decided to pick some pretty paper straws for my trip. You can also cut the straws to size if they're too long.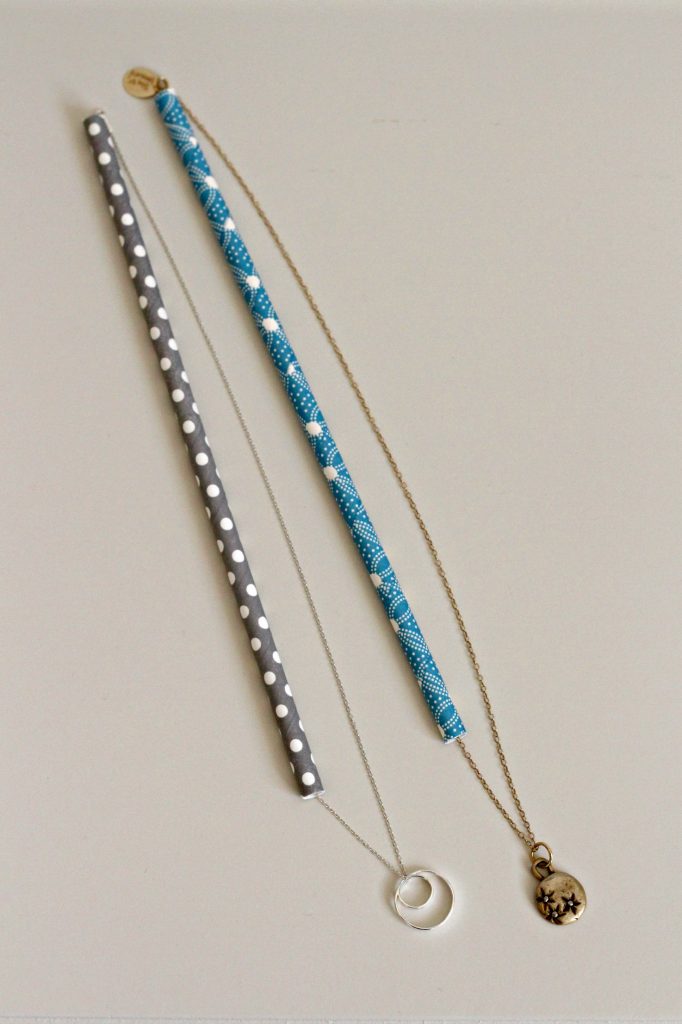 Slip the necklaces into a bag with your other pieces of jewelry to keep everything together and organized. I have another travel hack for you tomorrow.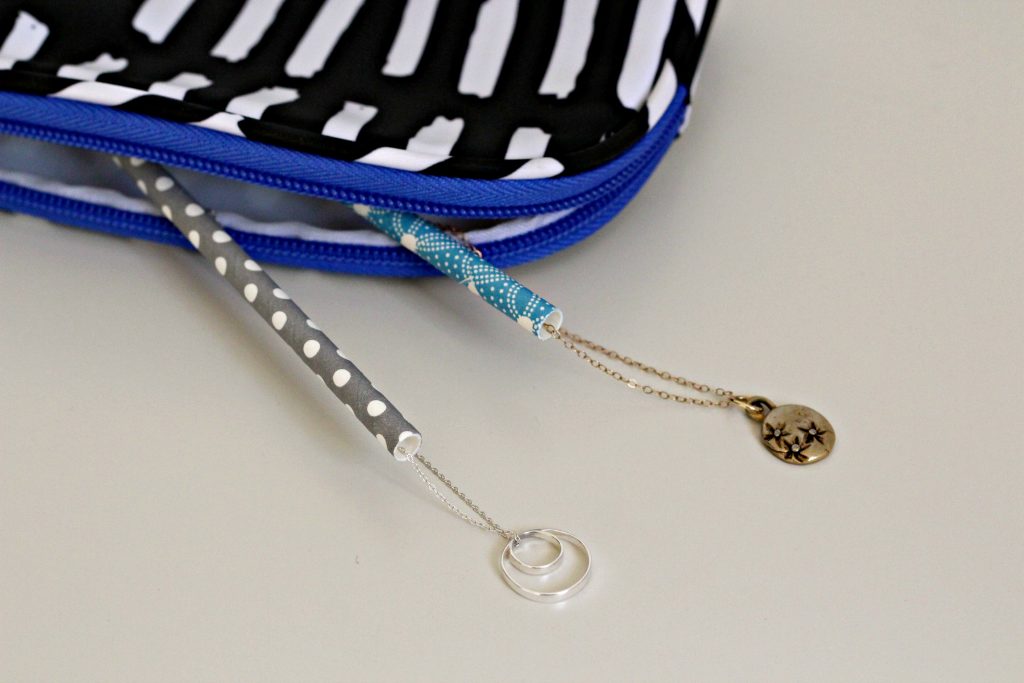 Come back again tomorrow for the next post in the 31 Days of Organizing and Cleaning Hacks.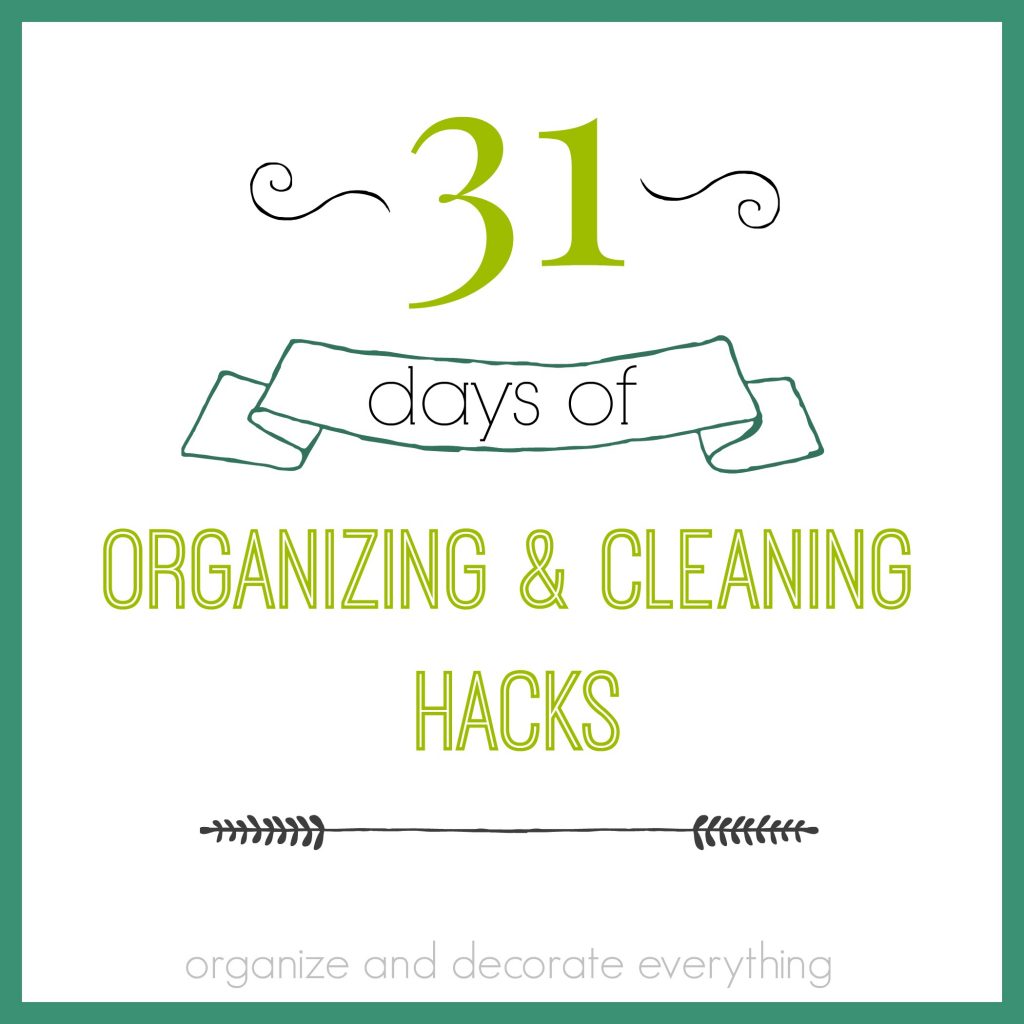 Pin it for later: