This post is part of the 31 Days of Organizing and Cleaning Hacks series. Click over to the main page to see all 31 posts (they will be added daily).
Preparing School Lunches for the Week saves time, especially on rushed mornings.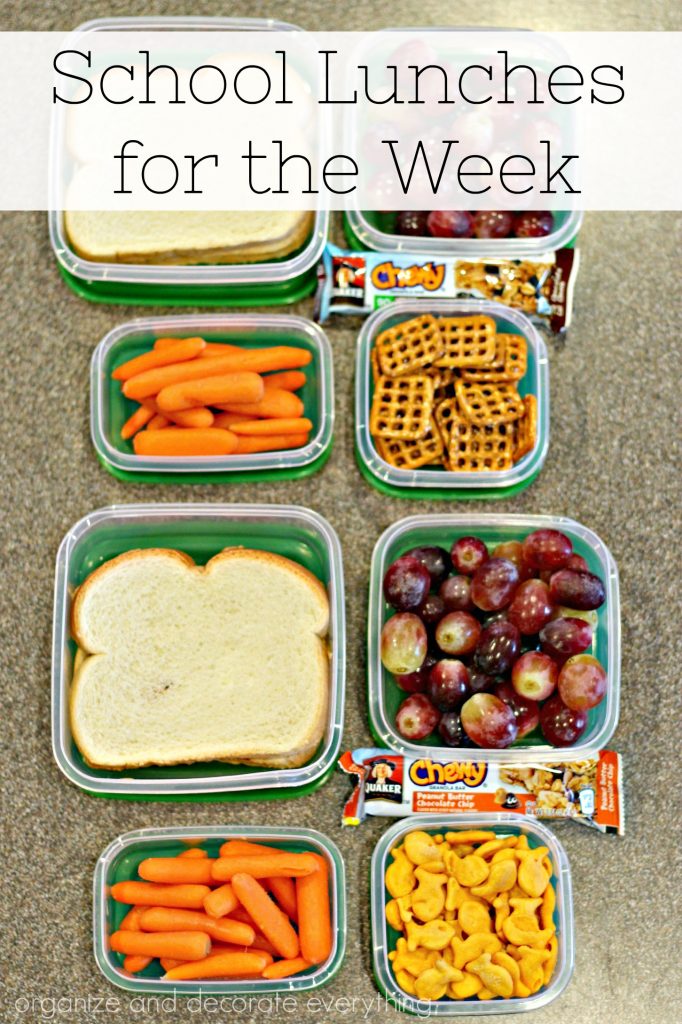 Hacks that help me and my family save time are my favorite. By making lunches once a week you prep them, place them in the fridge, and don't have to worry about preparing lunches for the rest of the week. You simply grab them out of the fridge and put them in the kid's lunch bags (or have your kids do it).
My kids started making their own school lunches as soon as they understood what should be included in them. By giving them a few options that I knew they would eat I knew they could handle the responsibility of making good choices. They've done a good job making lunches for several years. Different sized containers make it easy to have the right portion size too. And make it easy for them to stack their lunch by the days.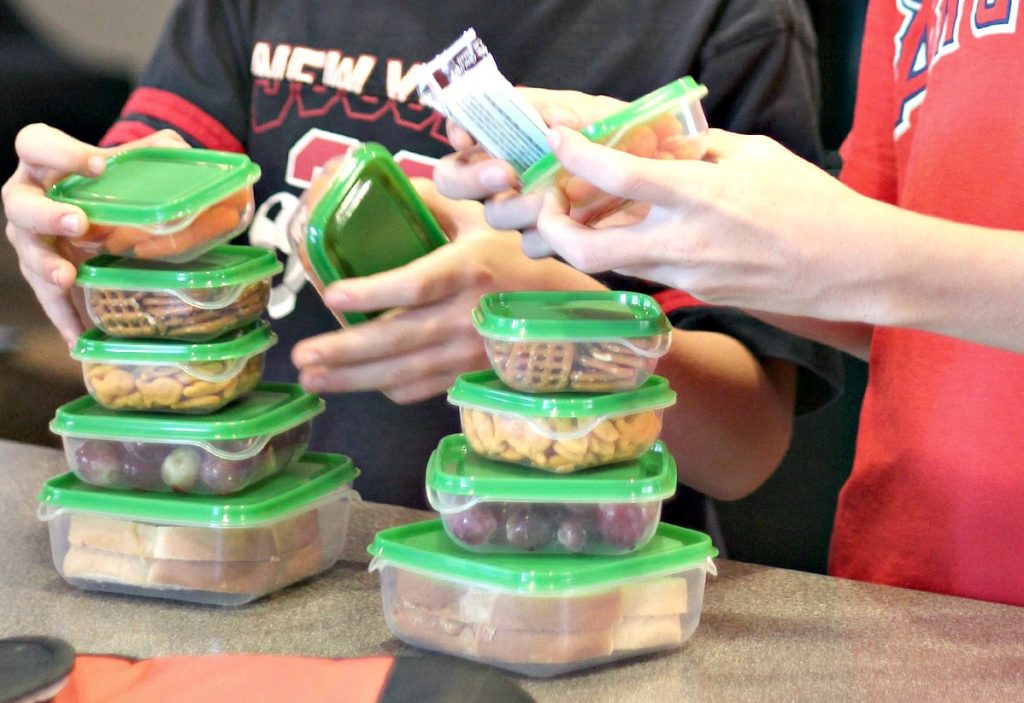 Sometimes they prefer lunchable style lunches. So we also have containers that have dividers that make it easy to portion out the cheese, crackers, meat, fruit, vegetables, and small treat in different areas.
If you add the lunches to their bag the night before you'll save even more time in the morning. By spending a little time one day a week you save a lot of time the rest of the week.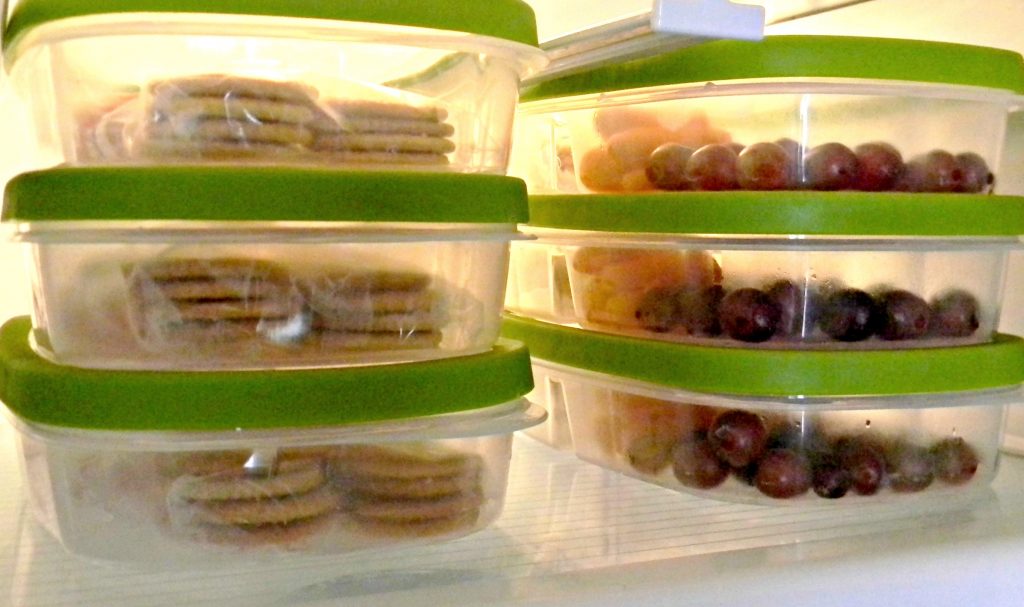 Come back again tomorrow for the next post in the 31 Days of Organizing and Cleaning Hacks.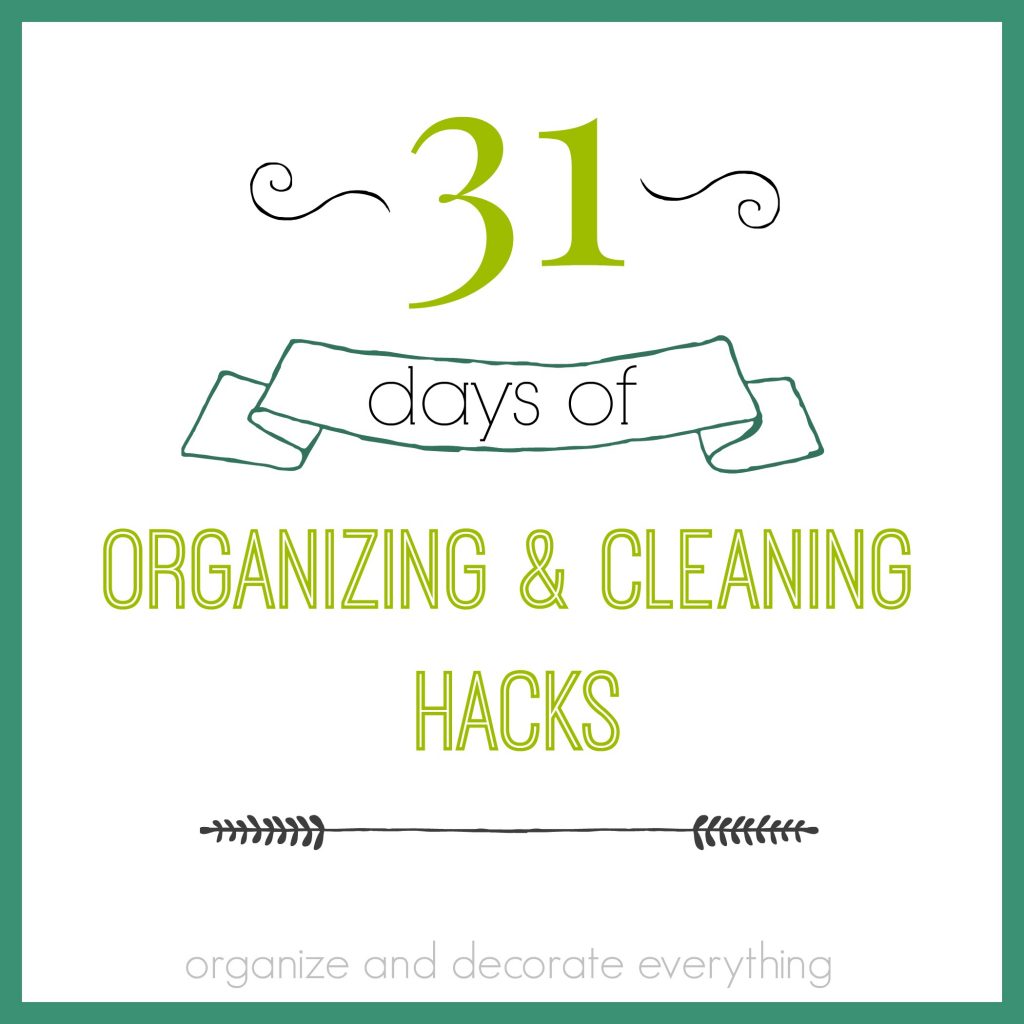 Pin it for later: