These Number Stamped Coasters are fun and functional and also make a great housewarming gift.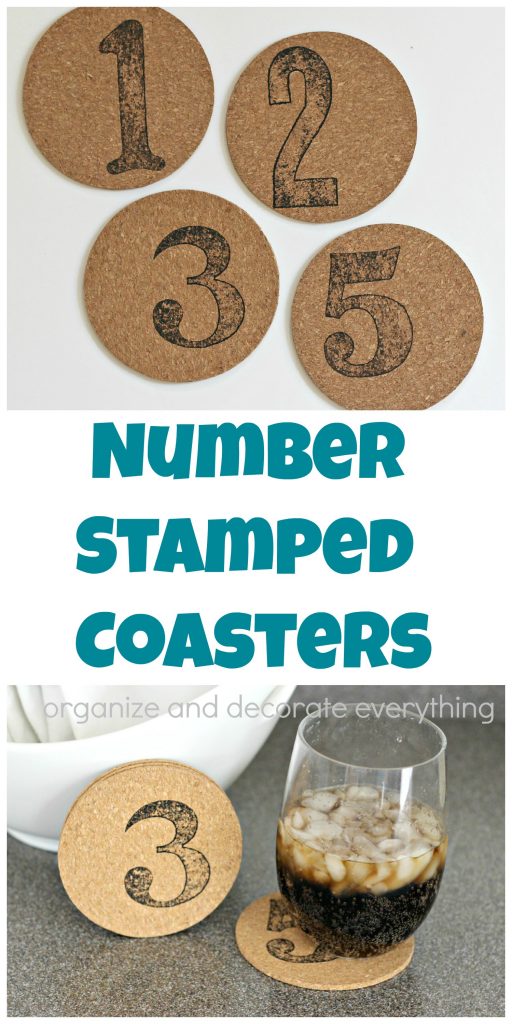 I never seem to have enough coasters so I decided to make more before I needed them again. I've been trying to use things from my craft stash so I gathered some supplies and got started.
What You Need:
Cork discs (I bought mine from IKEA a couple years ago)
Black stamp pad
Letter press print block numbers (mine are antiques)
Black sharpie
I've collected a few antique block numbers and letters and love decorating with them but I've been wanting an excuse to actually use them. I didn't even know if they would work on cork but I thought I'd give them a try. You could also just use regular stamps but these letter press letters were fun to finally use.
Start by loading the stamp with ink really well, since they're old they're a little uneven in places. Place the stamp on the cork and make sure to press down in all areas for full coverage. I like how they look  a little distressed. The cork has great texture. You could leave the numbers as is but I decided to use a black sharpie and out line the numbers to give them more definition. Which way do you like them better?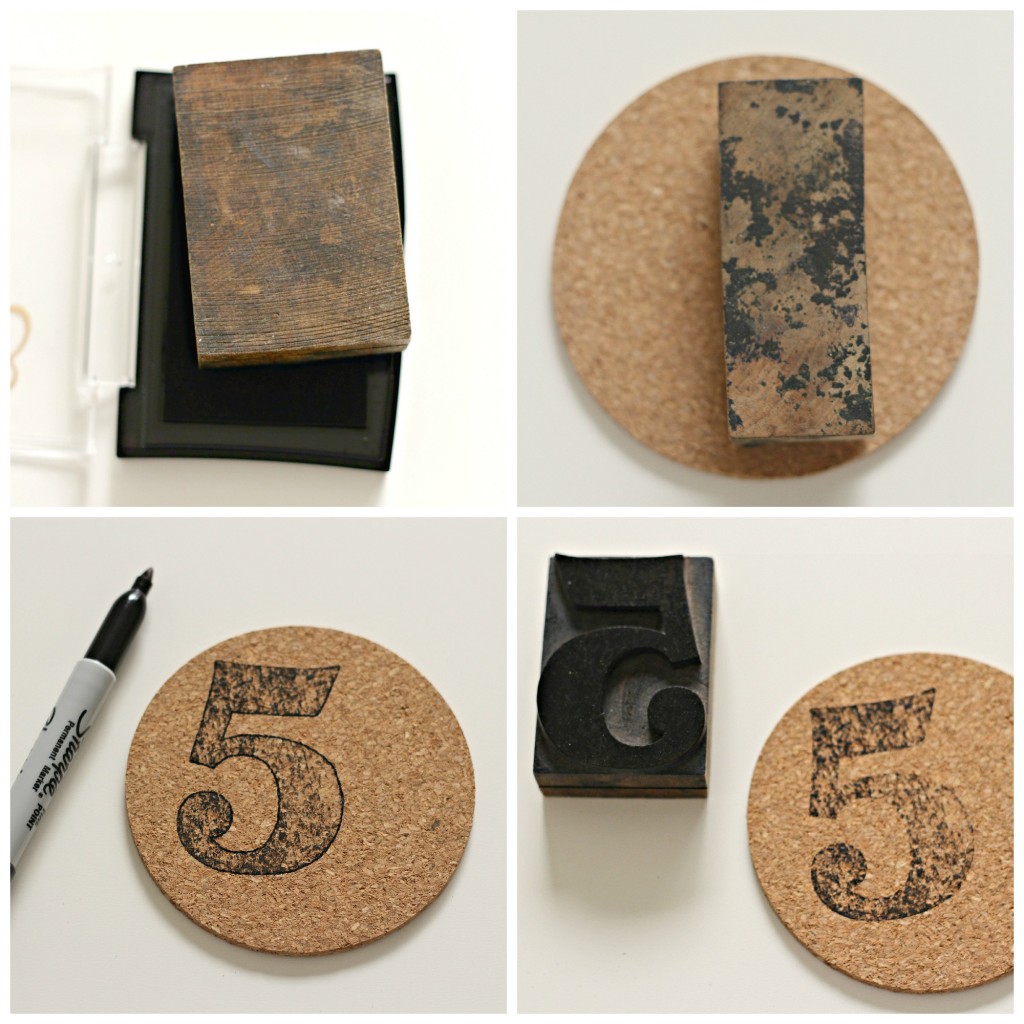 I stamped them in different places on the cork to add some interest. I love the simplicity of them. They are so easy to make that you could actually grab some cork circles and make a bunch of them right before a party. I think they would look great in different colors too.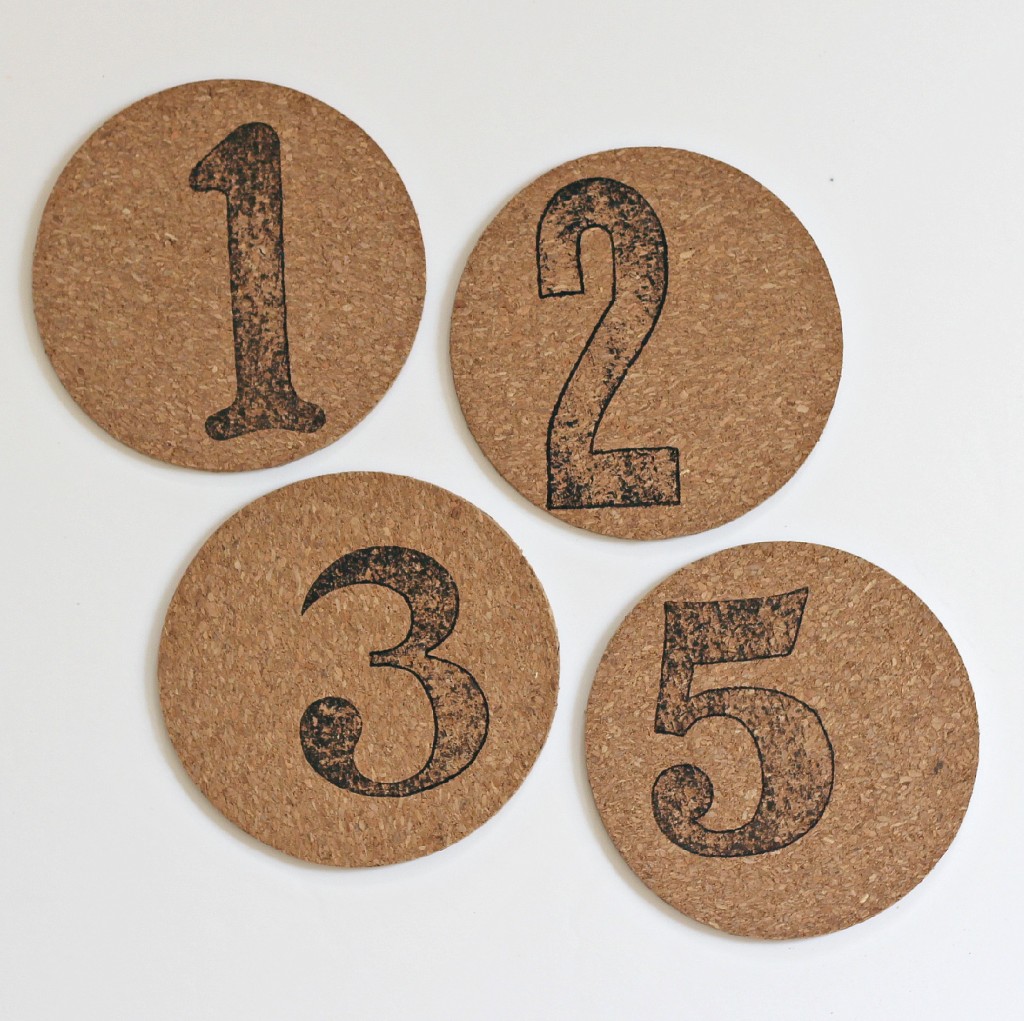 I also like that since they're numbers you can always know which drink is yours. Well, unless you forget your number. I only made 4 because I only have 4 of these stamps but you could combine numbers to make more or buy more cool stamps.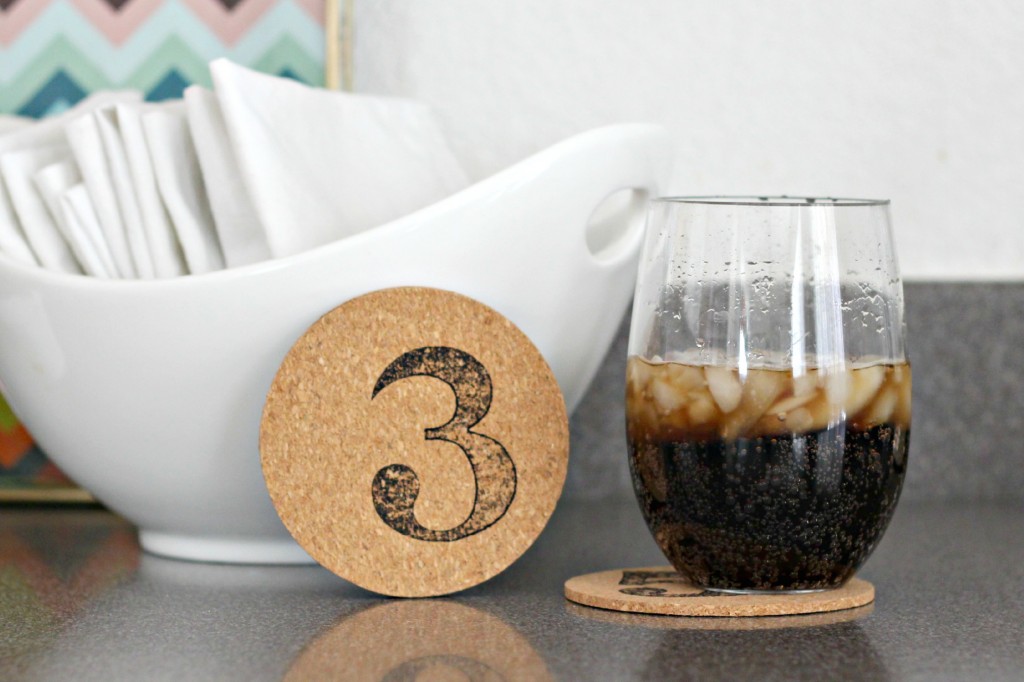 You might also like these projects:
Washi Tape Tile Coasters
Chalkboard Ombre Coasters
Easy Stamped Coasters