March is National Craft Month, not that I need an excuse to craft or anything. I'm really excited to be participating in Crafting in the Rain Craft Month A-Z again this year. This is the 3rd week of the series and I chose the letter "N" because I love numbers. I wanted to share how to make these really easy Number Stamped Coasters. I never seem to have enough coasters and I had everything on hand to make these so why not create,  right?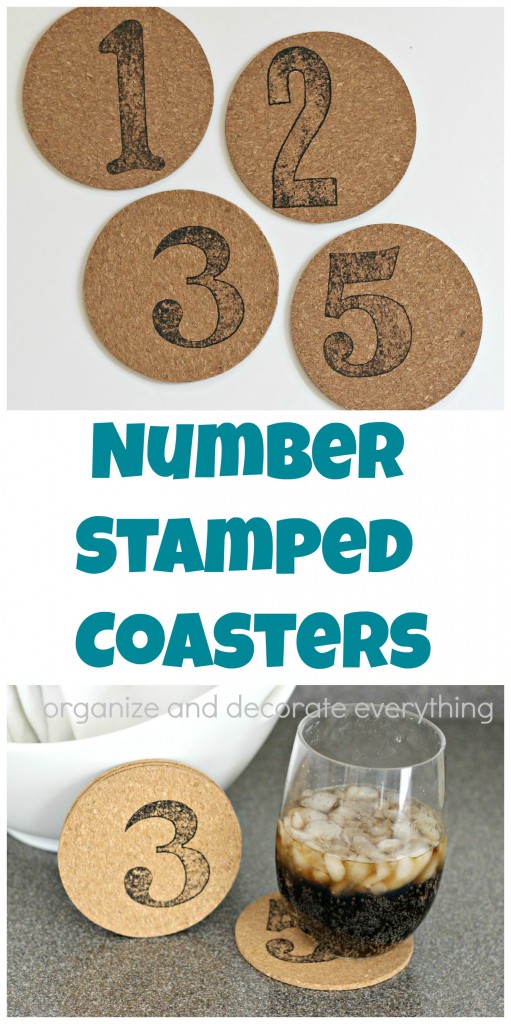 What You Need:
Cork discs (I bought mine from IKEA)
Black stamp pad
Letter press print block numbers (antiques)
Black sharpie
I've collected a few antique block numbers and letters and love decorating with them but I've been wanting an excuse to actually use them. I didn't even know if they would work on cork but I thought I'd give them a try.
Start by loading the stamp with ink really well, since they're old they're a little uneven in places. Place the stamp on the cork and make sure to press down in all areas for full coverage. I like how they look  a little distressed. The cork has great texture. I decided to use a black sharpie and out line the numbers to give them more definition.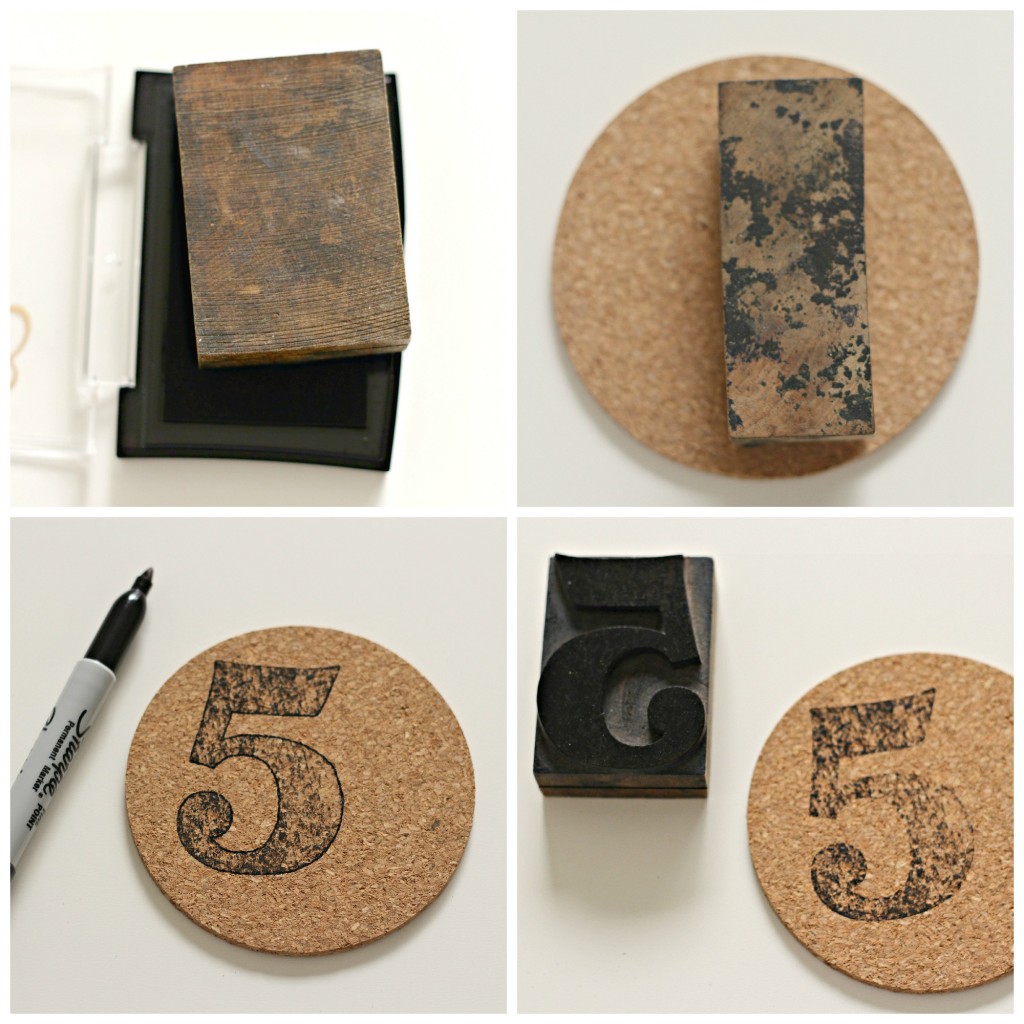 I stamped them in different places on the cork to add some interest. I love the simplicity of them. They are so easy to make you could actually grab some cork circles and make a bunch of them right before a party.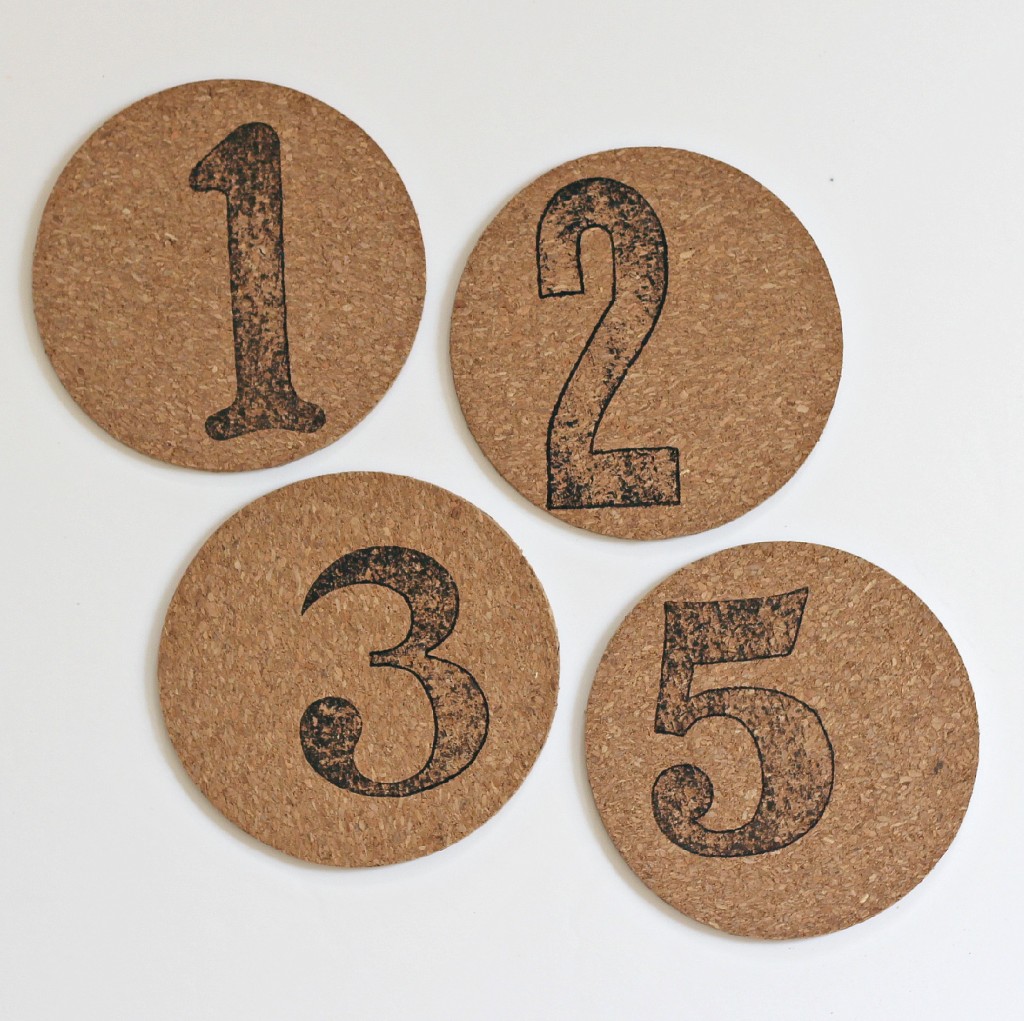 I also like that since they're numbers you can always know which drink is yours. Well, unless you forget your number. I only made 4 because I only have 4 of these stamps but you could combine numbers to make more or buy more cool stamps.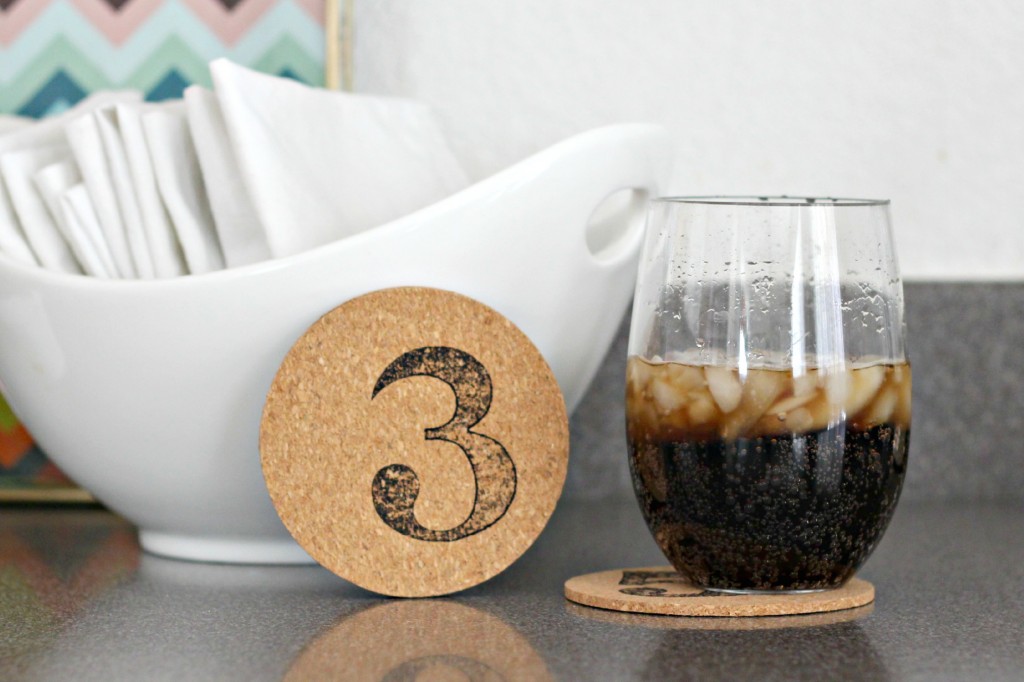 Check out the rest of the N-S crafts below. There are some talented bloggers sharing some fun crafts starting with their assigned letter. And come back next week for the last post in the series. There is also a giveaway associated with this series coming up the end of March so be sure to check back later.


N is for Number Stamped Coasters by Organize and Decorate Everything
O is for Ombre Paint Chip Paint Art by Organized Island
P is for Polka Dot Wood Sign by Shaken Together
Q is for Quiver of Arrows Printable by Liz on Call
R is for Rainy Day Spending Fund by Over the Big Moon
S is for SupHERB Spring Gift by Stuffed Suitcase