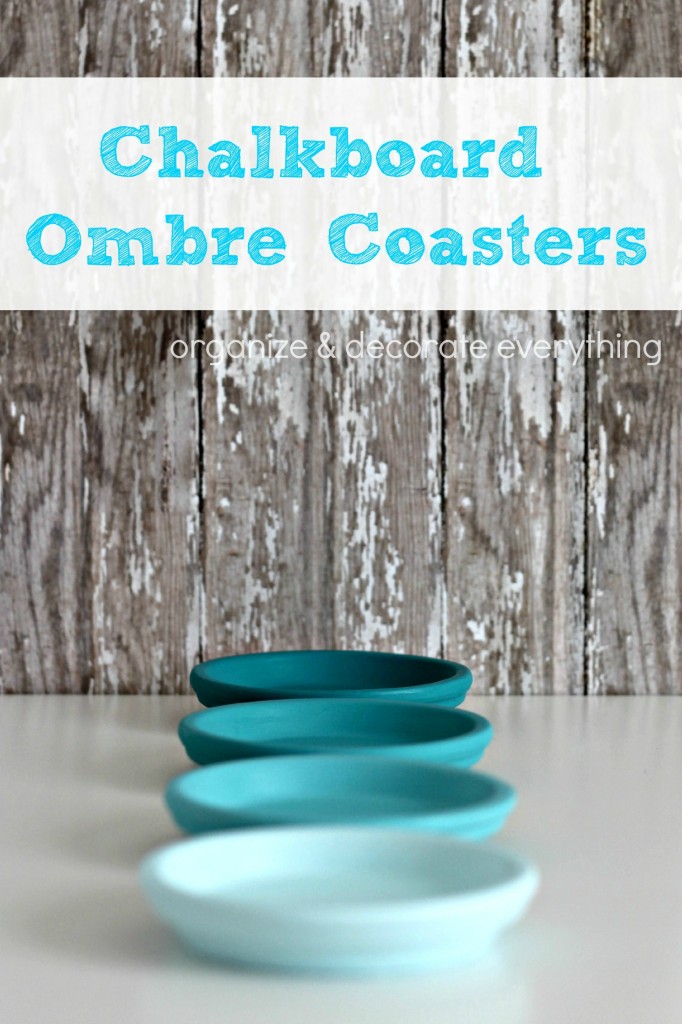 The Chalkboard Ombre Coasters were originally posted at The Crafting Chicks. I'm posting them here if you didn't have a chance to see them a few weeks ago. They're great to have on hand for a party or even just hanging around the house for everyday use. You can make them any color to match any decor, plus they would make great gifts.
I have a thing for re-purposing and using what I already have. There are so many things lying around our homes that we can make beautiful and useful again with just a little work and imagination. Even if you don't have everything on hand for these chalkboard ombre coasters, it will only cost you a few dollars to purchase all the supplies.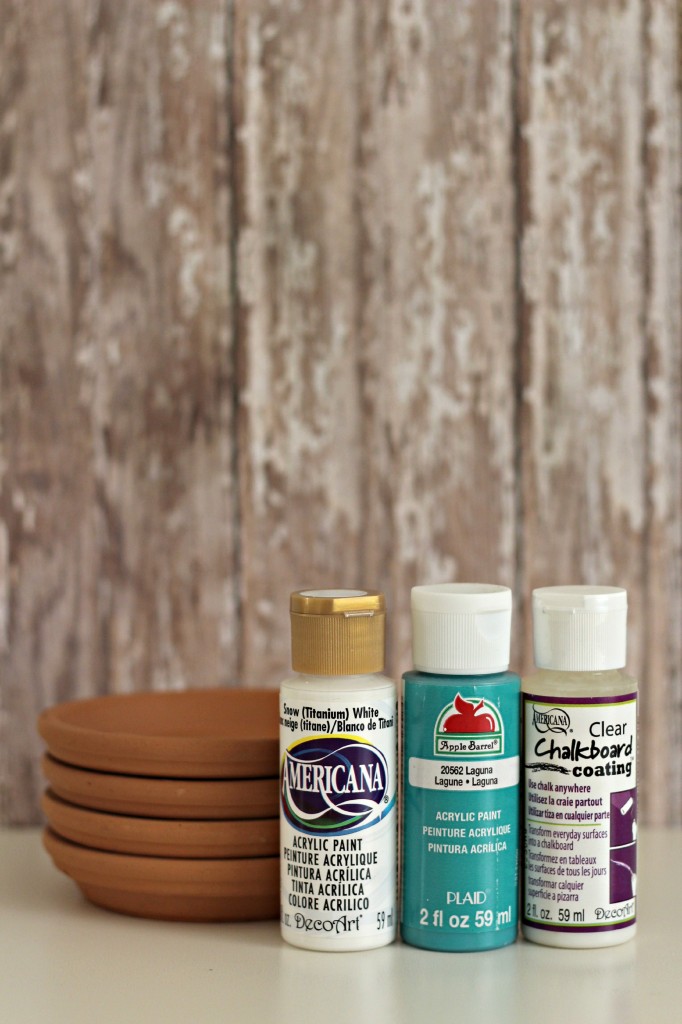 Supplies needed:
clay saucers
paint (your color choice)
white paint
clear chalkboard coating
I know ombre has been popular for a while and I might be a little late to the game but I love these colors for Summer and can't wait to use the coasters in my entertaining. Plus, these have a little added surprise.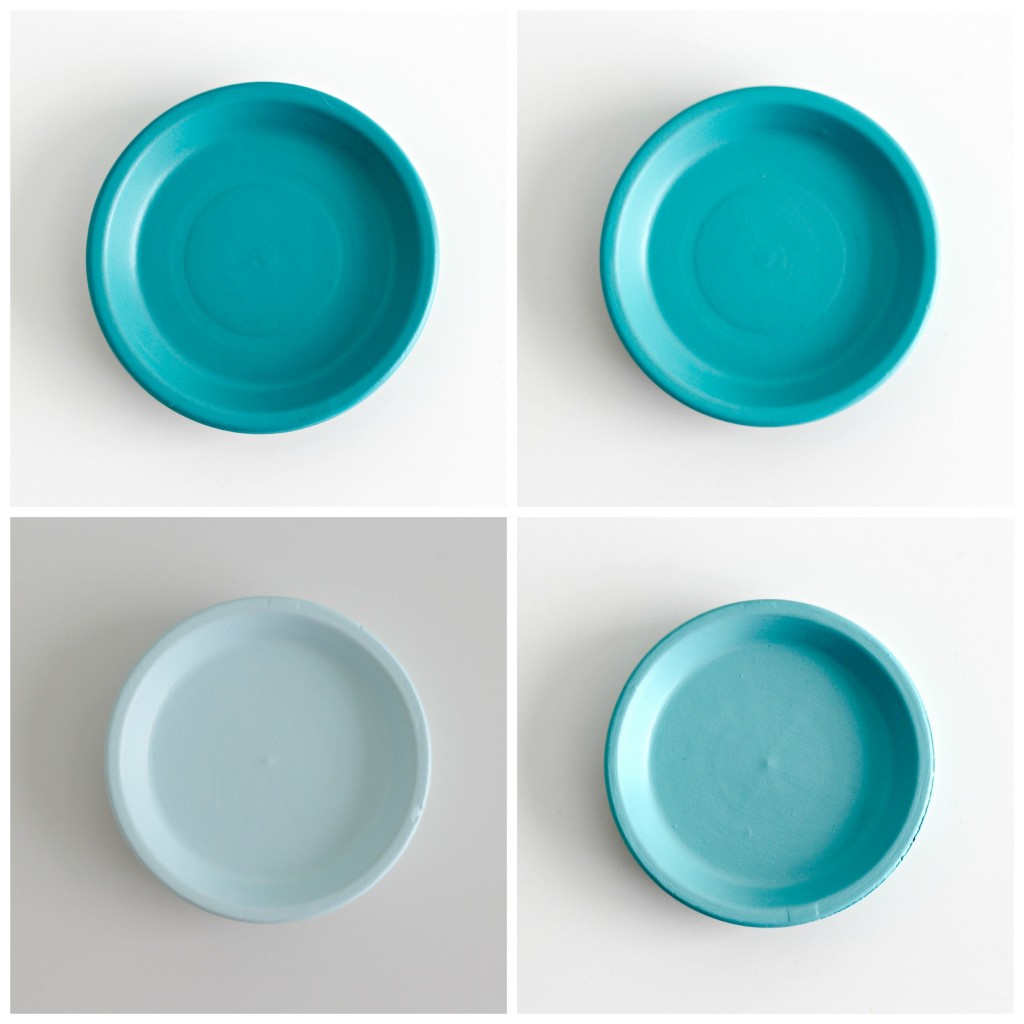 Here's how I was able to get the ombre effect on the saucers. The top left saucer is the full strength paint color. It's better to start with a pretty dark color. My paint color is Laguna by Apple Barrel. The saucer top right is 2/3 color, 1/3 white, the saucer bottom right is 50/50 color and white, and the saucer bottom left is 1/4 color, 3/4 white.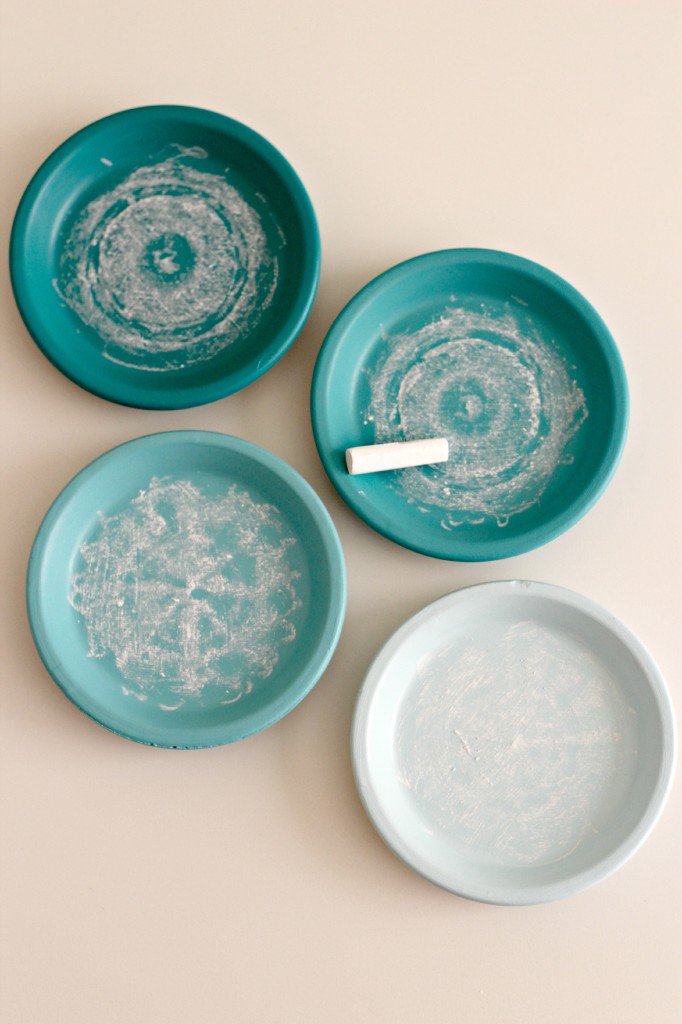 The ombre coasters look really awesome but I wanted to add something special to them. I applied 2 coats of the chalkboard coating to the center of each saucer. I actually applied it to the whole inside of the saucer including the rim. If chalk accidentally gets anywhere on the inside it can easily be wiped off. Prime the surface before writing on it by rubbing a piece of chalk, on it's side, all over the surface.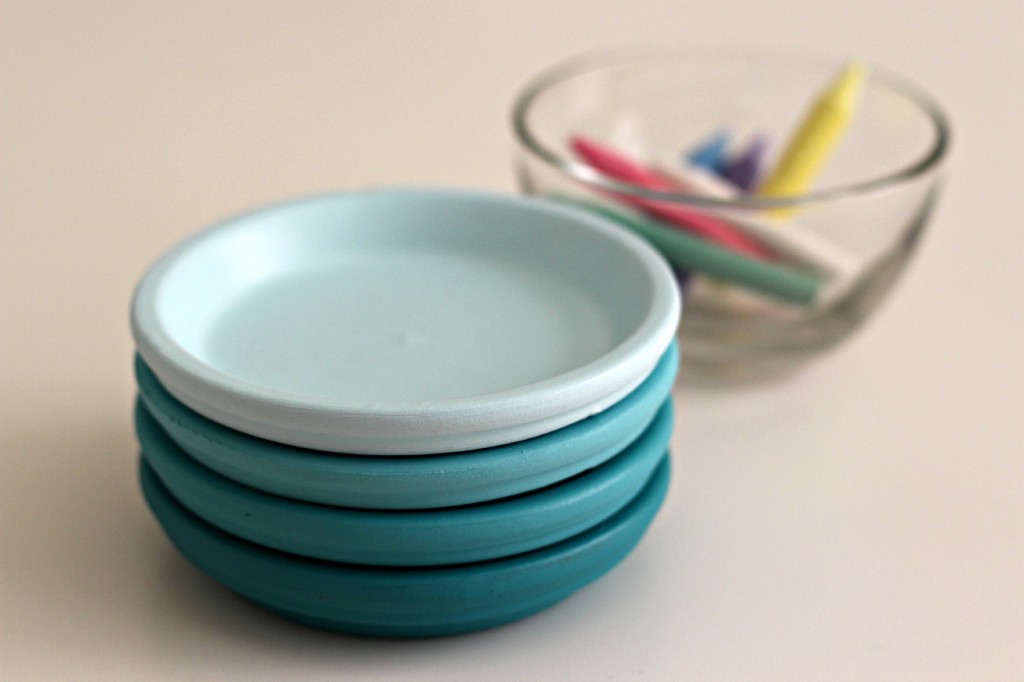 Now you're ready for your guests or family members to use their artistic skills on their coaster. I have a confession to make: I don't like sharing drinks with anyone, even my hubby or kids so it's really important for me to claim my drinking glass.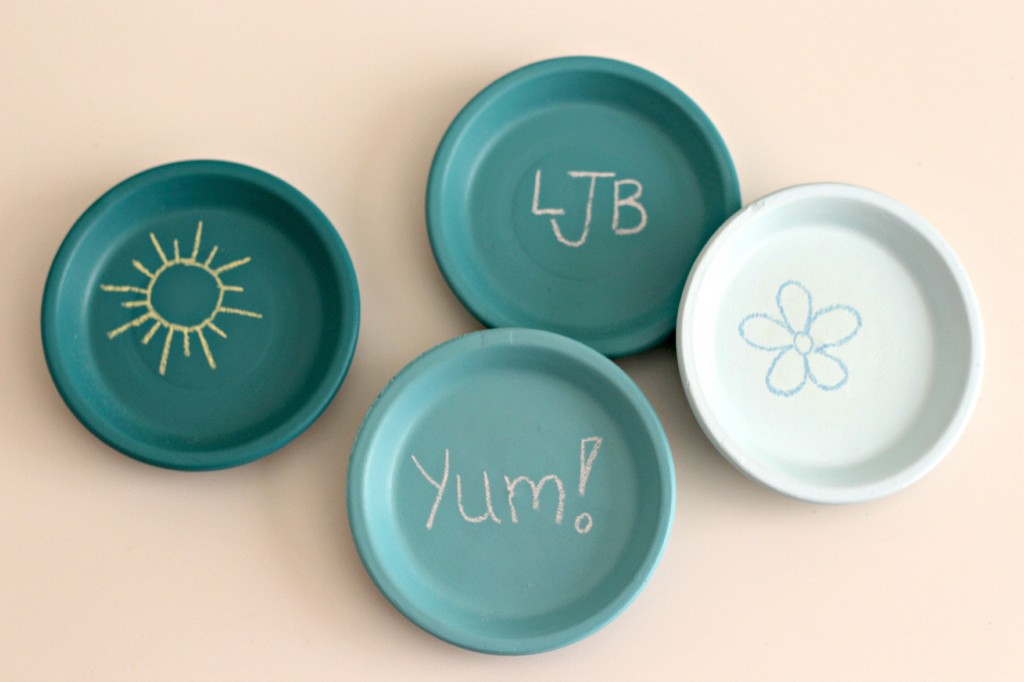 Wouldn't this be fun at a party? You can write your name, draw a picture, or doodle on your very own coaster. They wipe clean with a damp cloth so you can use them again and again. Light color chalk works best on the dark colors and dark chalk works best on the light colors. Red and purple chalk are the hardest to clean off, you may need to scrub a little.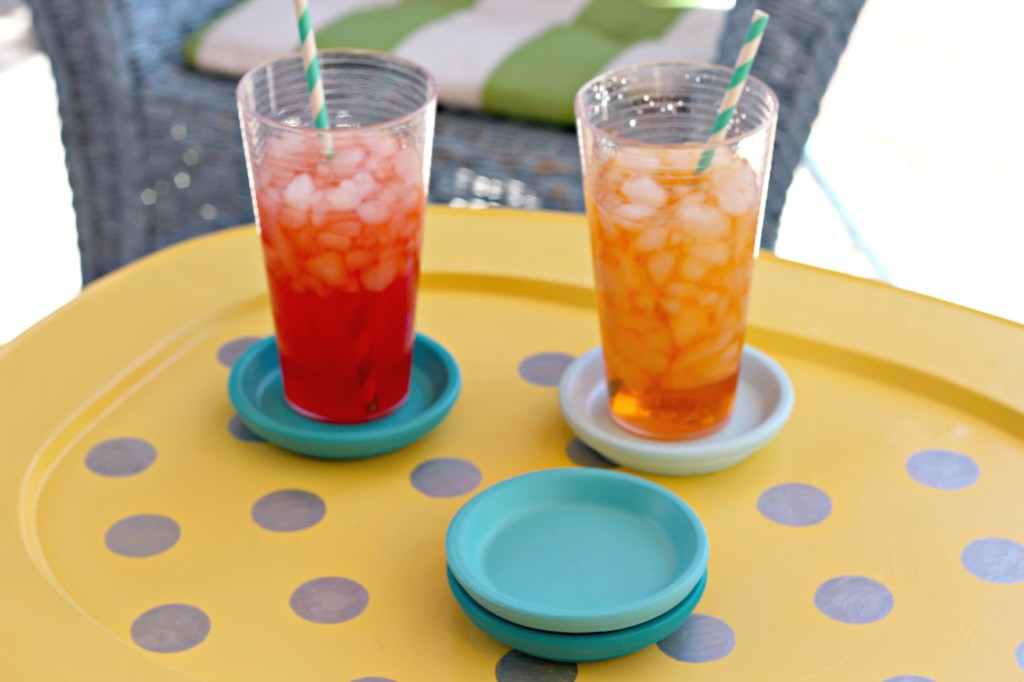 If you're worried about the saucers scratching surfaces cut a piece of felt fit to the bottom and adhere with hot glue.
Who's ready for a backyard party?
I'm linking to these awesome blog parties:
Made By You Monday at Skip to My Lou