A beginners guide of how to care for Succulents.

I love learning new things but I don't do it often enough. But I finally learned a little about succulents and graduated from faux succulents to real succulents after some encouragement from my instagram and facebook friends. I am by no means an expert, I mean I just recently jumped in, but I did some research and I wanted to share with you what I have learned about how to care for succulents. And I have to say I am already in love with these awesome plants.
I picked up a variety of succulents that appealed to me. There are so many to choose from and they're all so unique.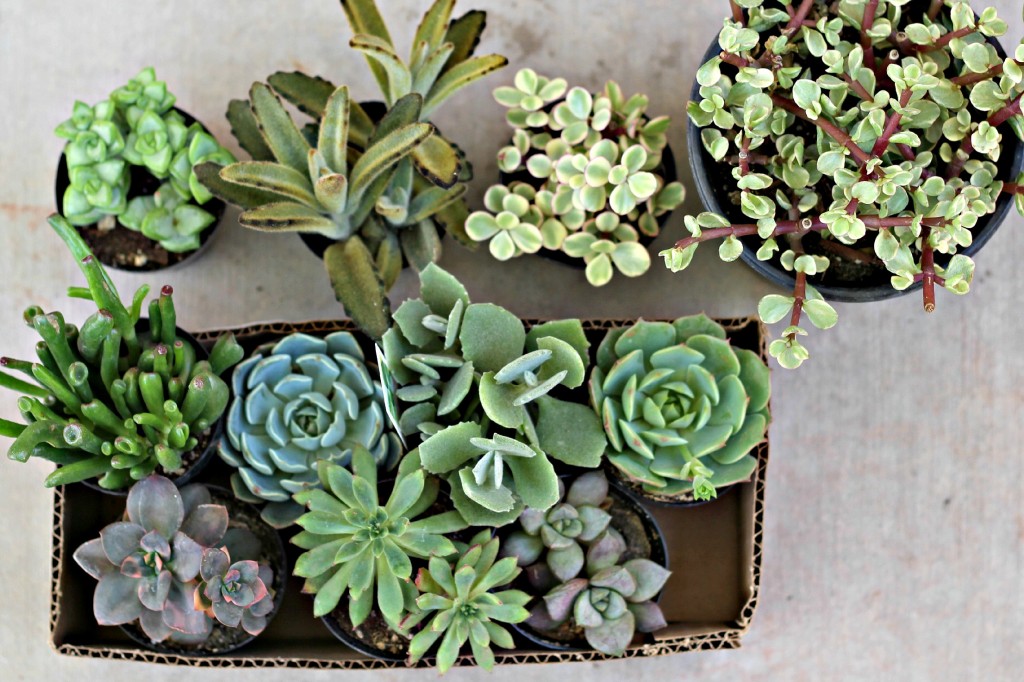 I haven't planted anything in pots since we moved to this house but I brought them with me because I knew I would eventually get over my denial and want to pot some plants. You can see how I turned simple terra cotta pots into these colorful polka dot pots a couple years ago.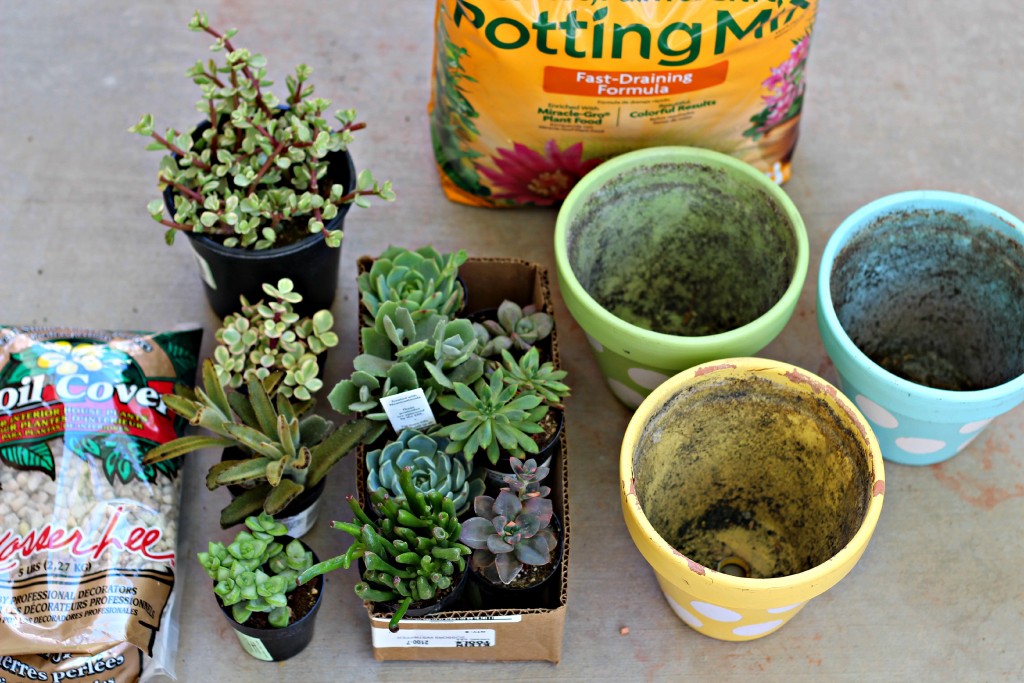 You need good drainage for your succulents. A simple solution is to use a pot with drainage holes. I also add rocks (from my yard) to the bottom of the pot for added drainage and to keep the soil in the pot.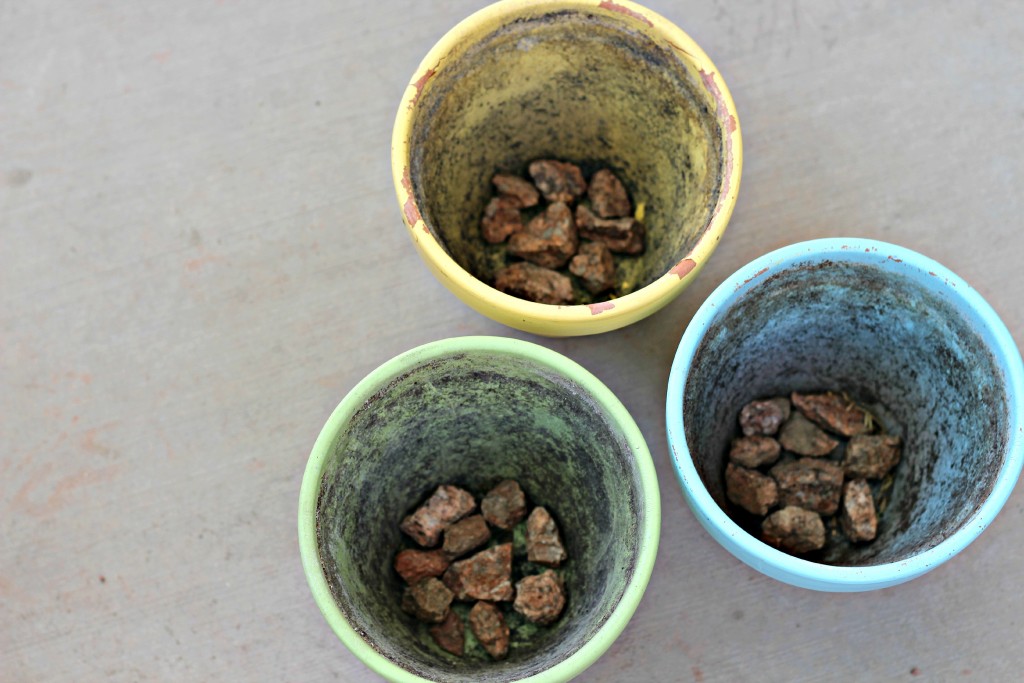 Use soil meant for succulents and cacti. This soil mixture is fast draining and a perfect environment for the succulents. You can also make you own mixture of potting soil and sand for better drainage.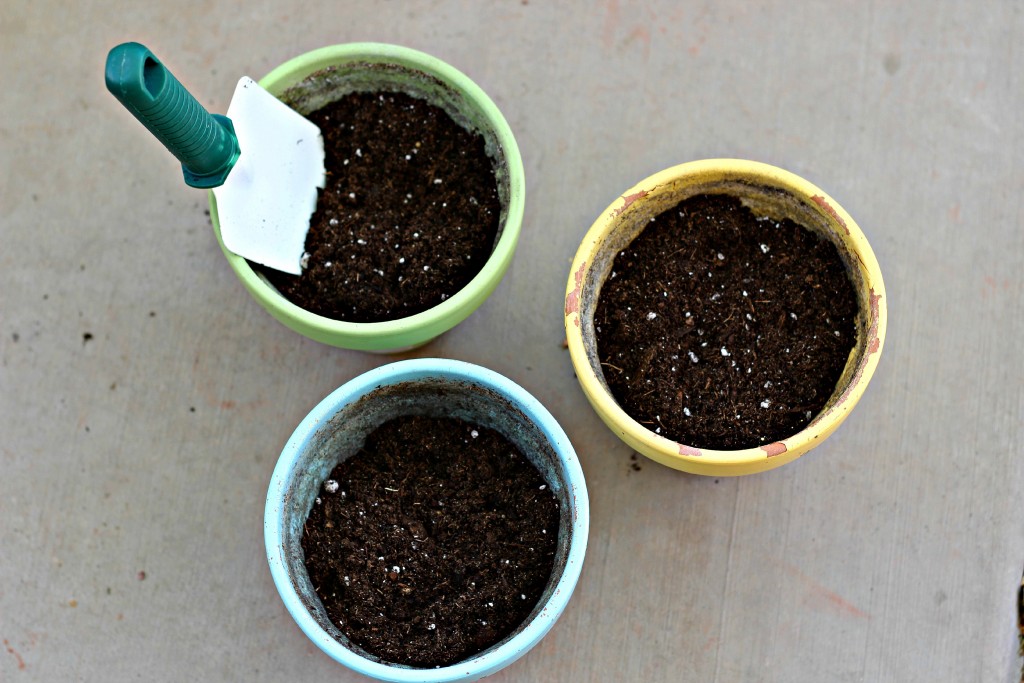 I love the different textures, sizes, colors, and shapes of succulents. It's hard to go wrong while combining them. Mix and match in the pots until you get the combination you like. Break up the soil around the plants before potting.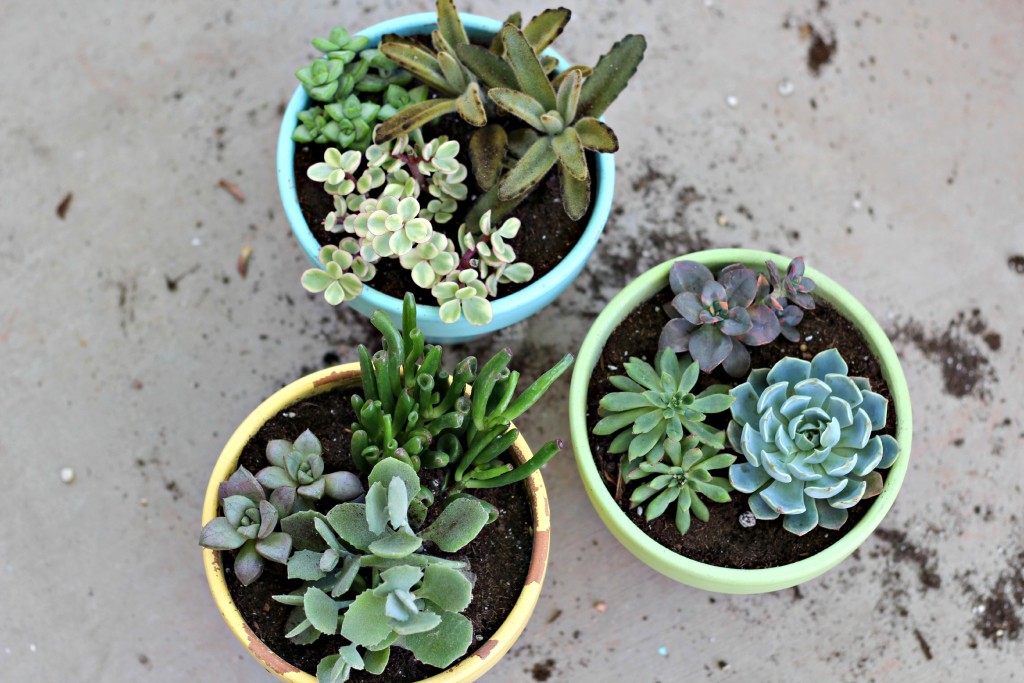 I did my best to help you with the names of the succulents. If I have gotten any of them wrong please feel free to correct me and I will update the post.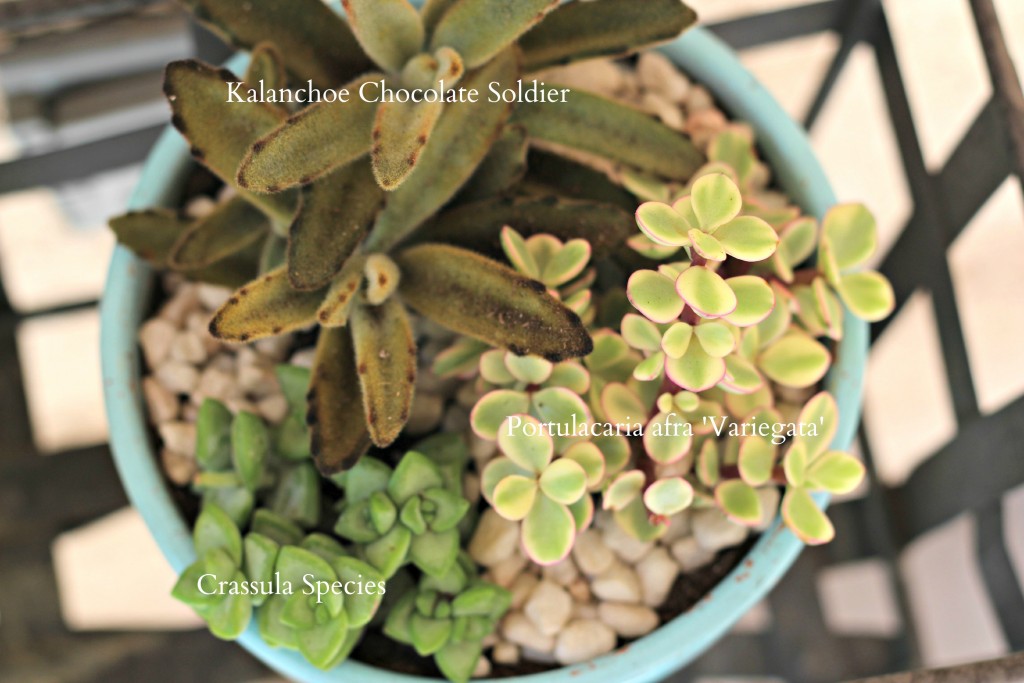 I added rocks to the top of the soil because I love the way it looks with the succulents and it helps with not having to water as often. You could also use a layer of colored sand instead.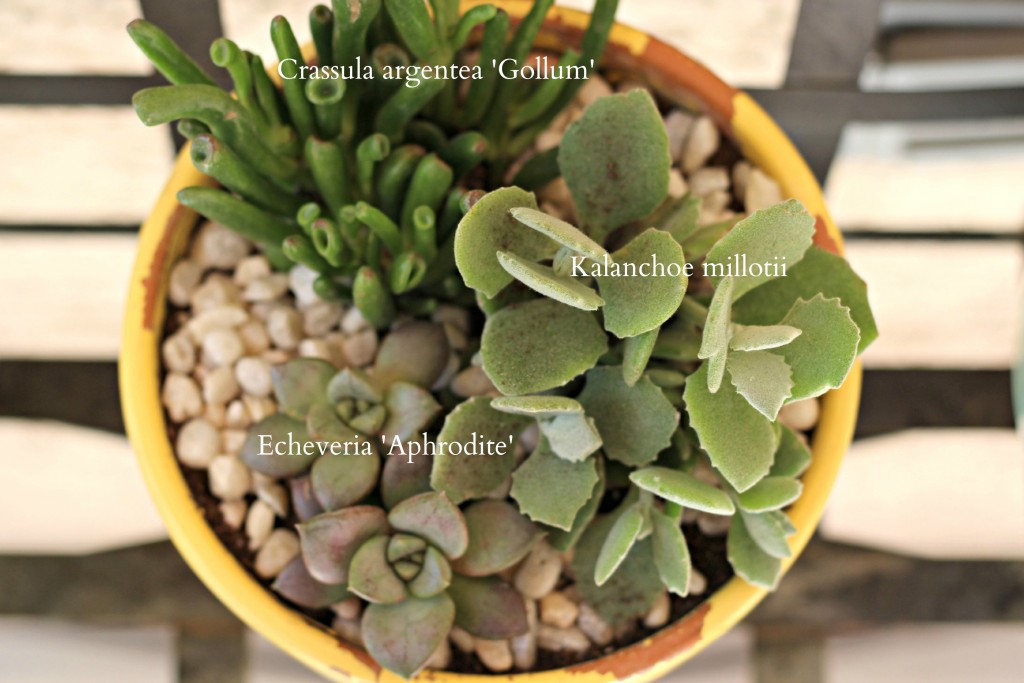 Water succulents when the soil is almost dry. You don't need to water as often in cooler months. Since I live in the desert and it can stay in the 100's for long periods of time weekly watering would be beneficial during that time.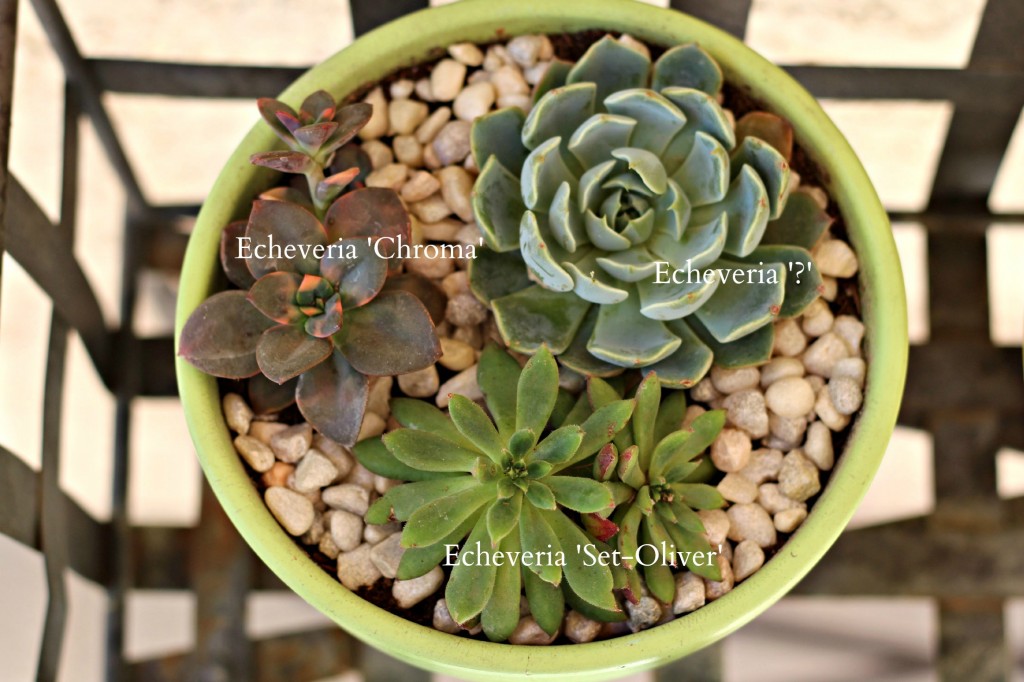 Believe it or not succulents should not be in direct sun. I keep mine on the front porch against the house where the sun doesn't reach them. They can get spots from the sun and once they appear they don't go away.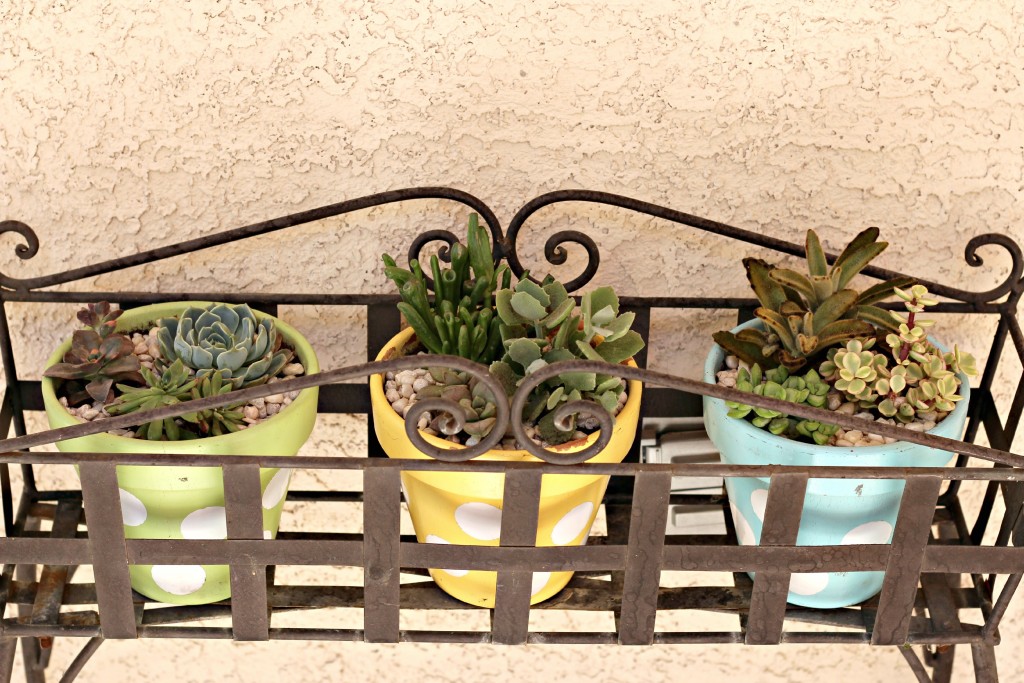 Re-pot succulents about once a year. Take the babies (new additions) off and place in soil to grow new plants. How cool is that?! I love not having to pay for something if I don't have too.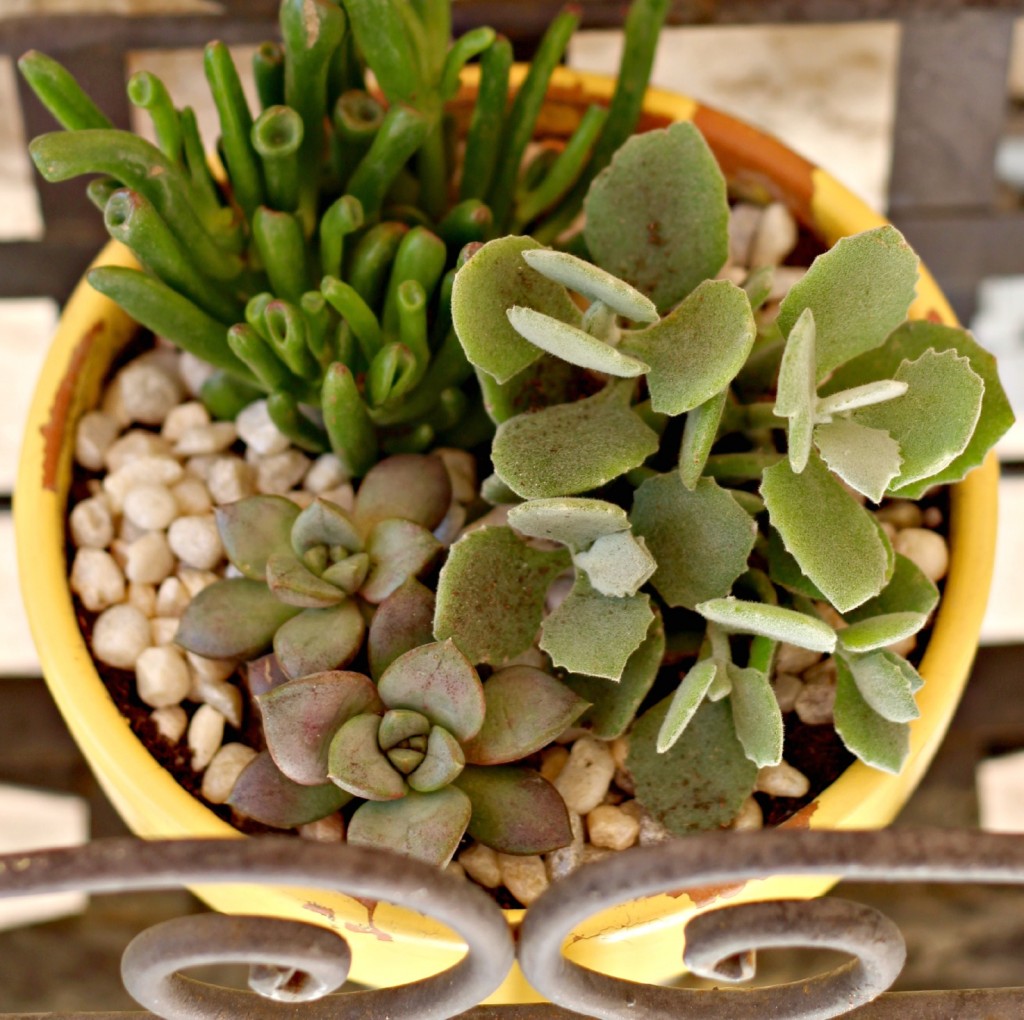 So what do you think? Are you ready to jump into the world of succulents? I really love how they look on my little front porch. Now I'm ready to pot more for the back patio.