This delicious Kale Apple Potato Salad is a perfect Spring salad for parties or picnics.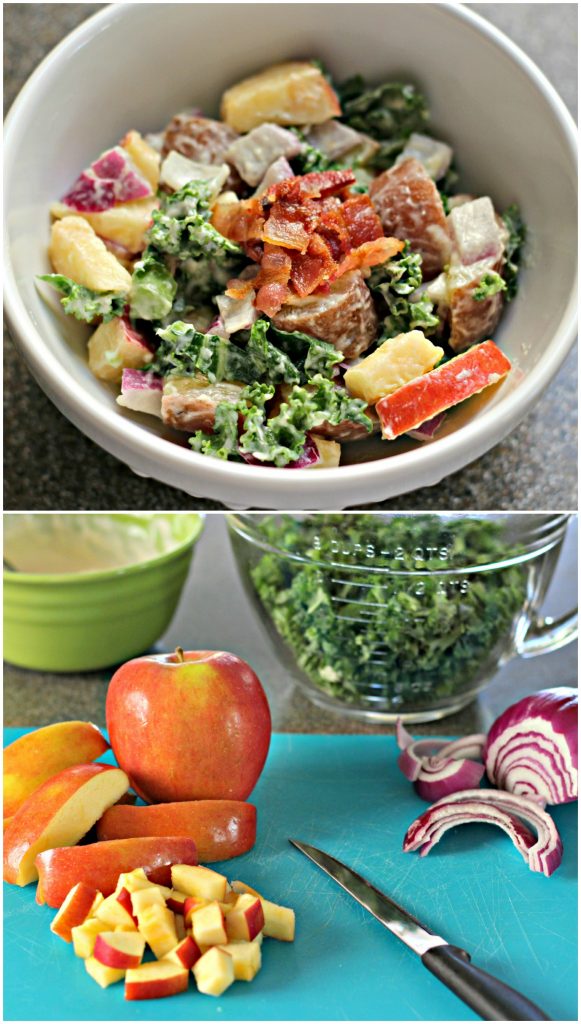 If there ever was a perfect salad for parties, picnics and barbecues it's potato salad. But this is not a typical potato salad. The sweet and crispy apples and crunchy kale give this salad a unique and incredible taste. I don't know about you but once Spring hits I'm ready for a fresh taste and lighter meals. You're going to love the full flavor of this salad without it being heavy and I even threw in some bacon for the meat lovers.
Are you ready to make it?
You'll Need:
3/4 cup Miracle Whip Dressing
1 Tbsp Dijon Mustard
2 tsp cider vinegar
2 lbs new red potatoes, quartered, cooked and cooled
4 cups coarsely chopped kale
2 apples (use your favorite), chopped
1/4 – 1/2 cup thinly sliced red onion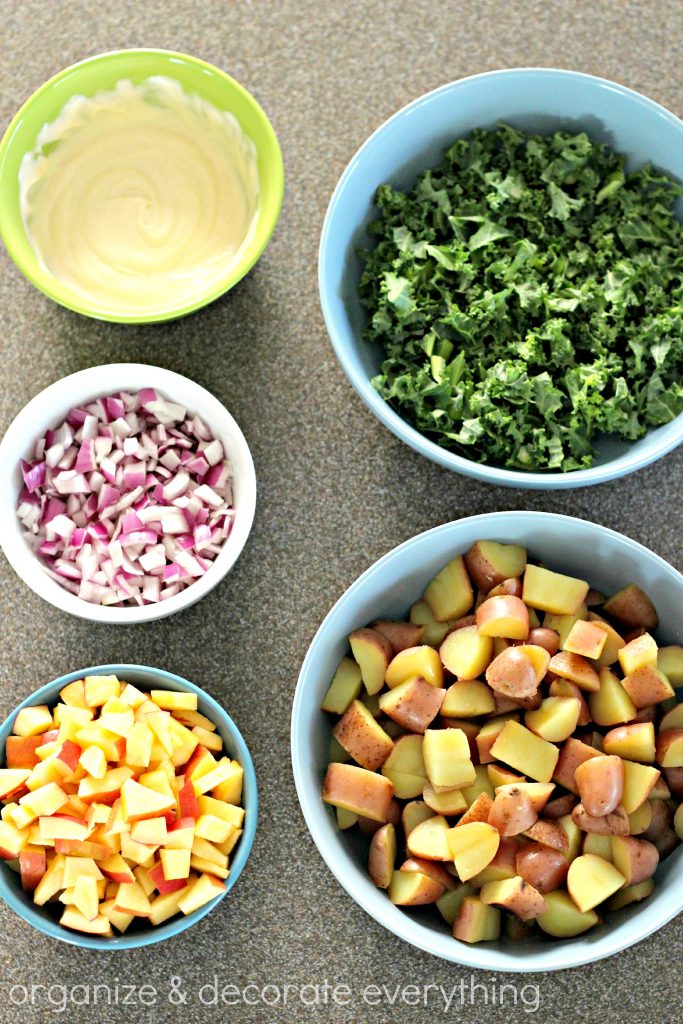 I grew up in the midwest and I was raised on Miracle Whip, yes you could use mayonnaise, but it's not going to taste the same. Miracle Whip gives it that little extra zing I love. Whisk together the Miracle Whip, mustard, and vinegar until well blended and set it aside.
Combine the cooked and cooled potatoes, chopped kale, chopped apples, and red onion in a large bowl. Isn't it pretty?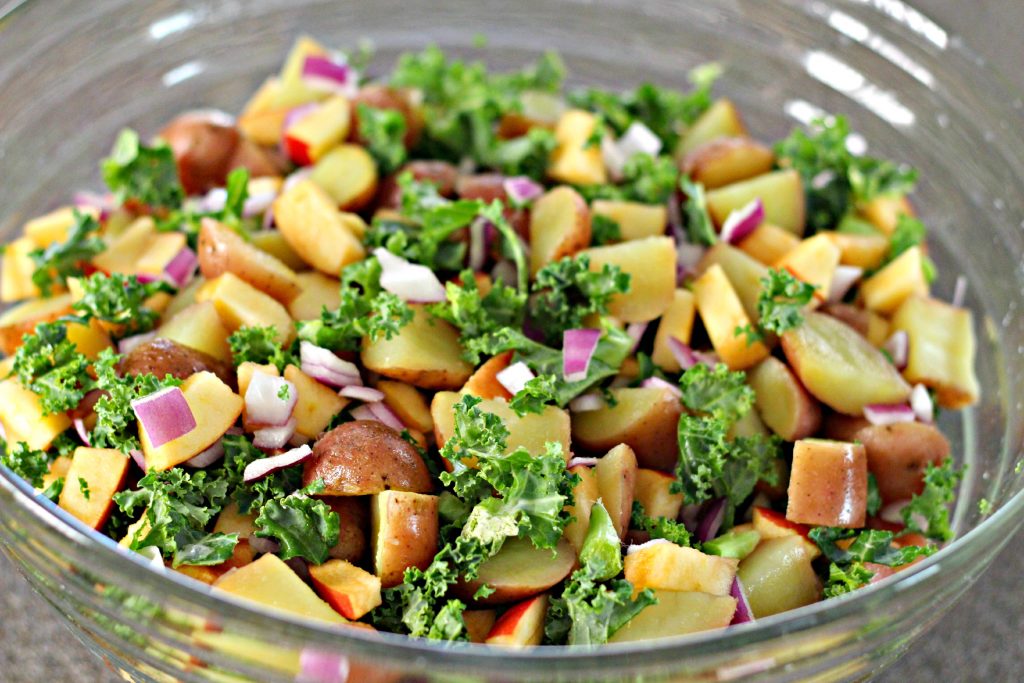 Pour the Miracle Whip dressing over the salad and mix well. Refrigerate several hours or until chilled.
Cook 6 slices of bacon then dice into small pieces. You can add it to the whole salad or sprinkle it on top of individual servings of salad. Since we have vegetarians in the family we usually leave it off the main salad.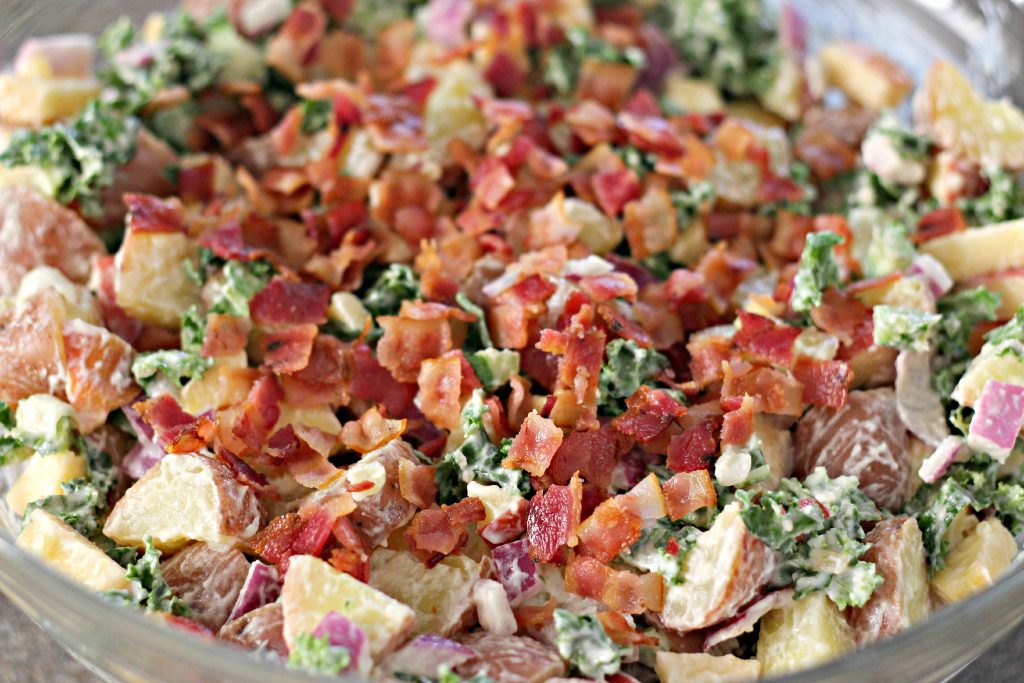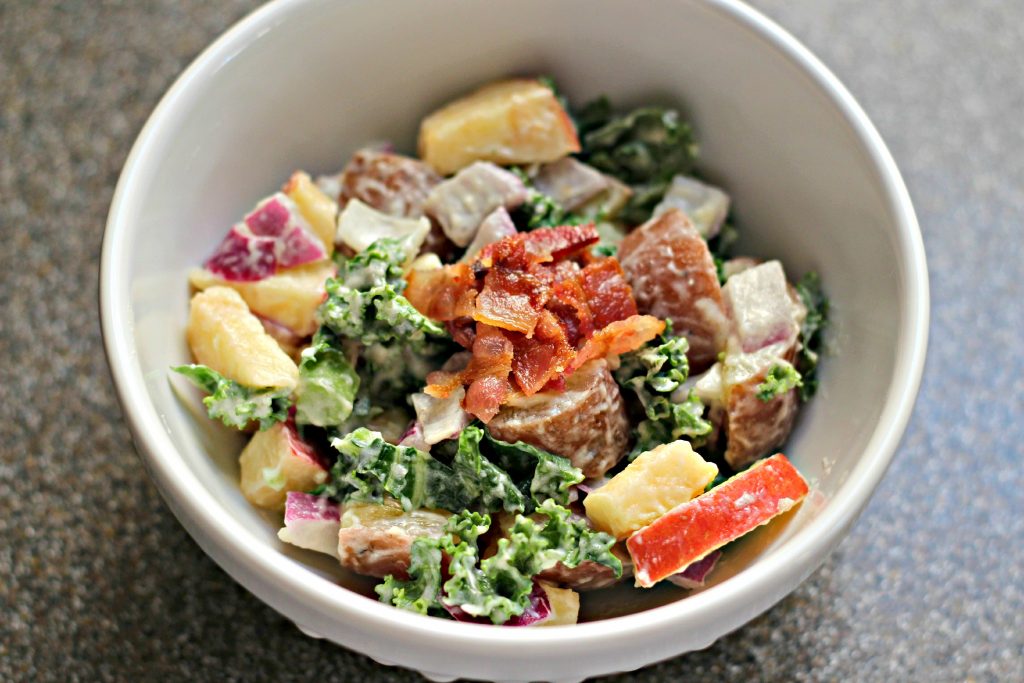 Hubby doesn't exactly love kale but because of the combination of all of the flavors together he loved this salad. It's a delicious twist on a traditional potato salad and a great way to get your greens. It serves 10 so for a large crowd I usually make a double batch.