Make Inexpensive and Easy Charcuterie Boards for any Gathering or Celebration.
This post is sponsored by Thyme & Table. All thoughts and opinions are my own. #WhatAGoodThyme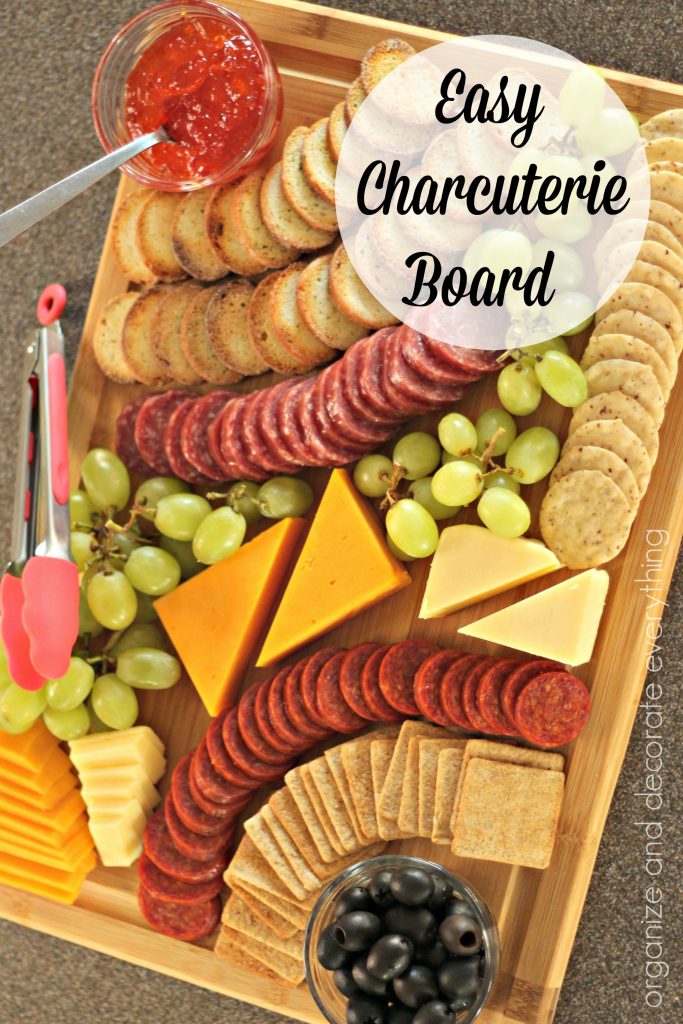 We celebrated my husband's birthday recently and I decided to do something a little different this year. Our birthday celebrations usually consist of picking a restaurant and going out to dinner then coming home for cake and ice cream. This year we decided to keep it all at home and enjoy more family time together.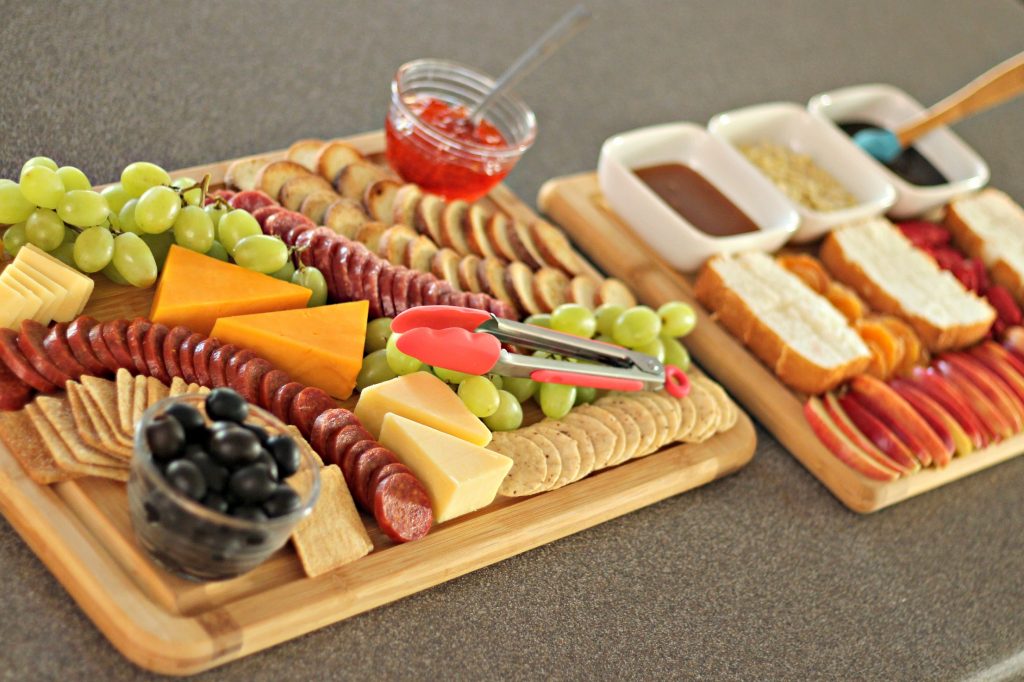 I'm pretty minimalist and don't have a lot of extras, but I love pretty and well made things. I also have a thing for cutting boards, especially because they can be used in several different ways.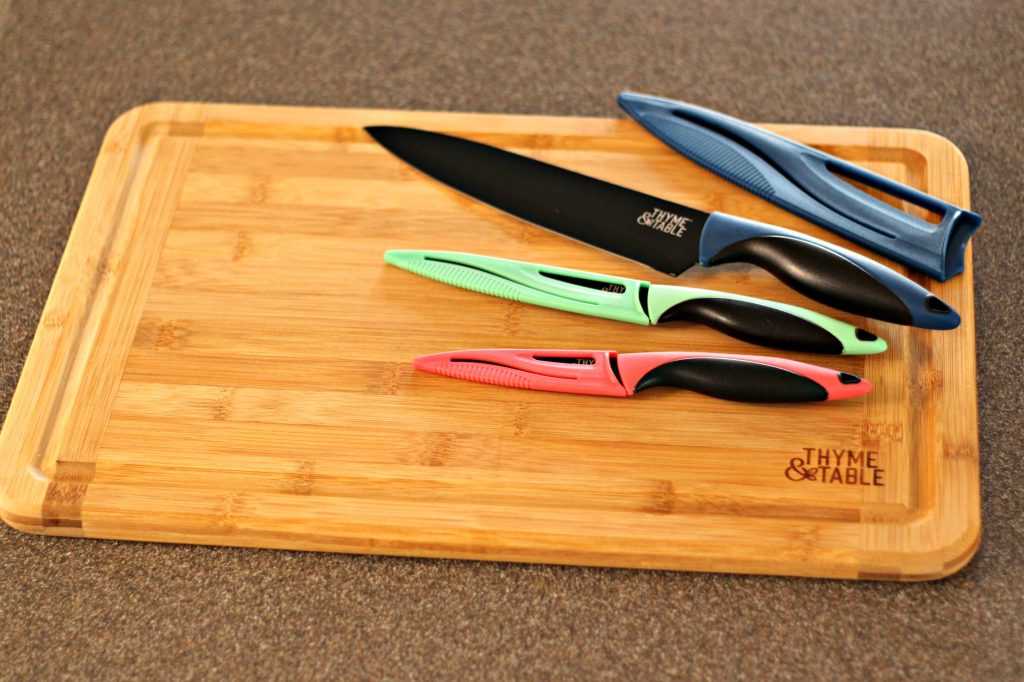 Wood cutting boards are just beautiful and look great displayed and in use. I have mine stored on my kitchen counter leaning against the wall. I have a secret, they hide the wall plugs. I don't like plugs being exposed unless they're being used. I know it's a little weird but it also makes the cutting boards really accessible and convenient.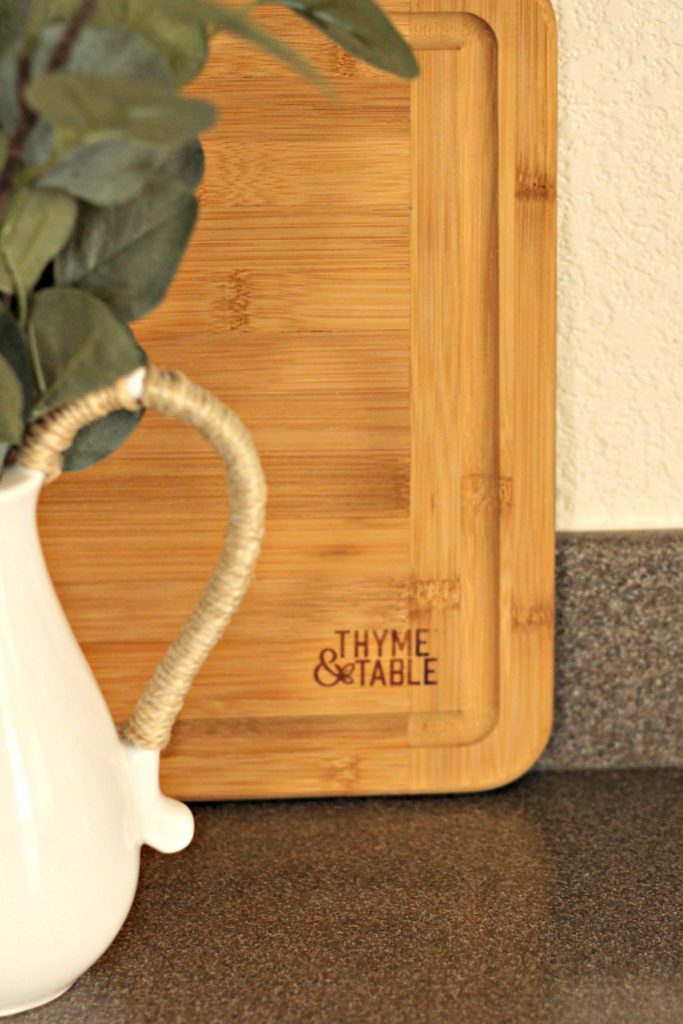 We have different dietary needs in our family so a charcuterie board is a great option to serve a lot of different foods and have something to offer everyone. Since it was my husband's birthday I used some of his favorite foods along with options for everyone else.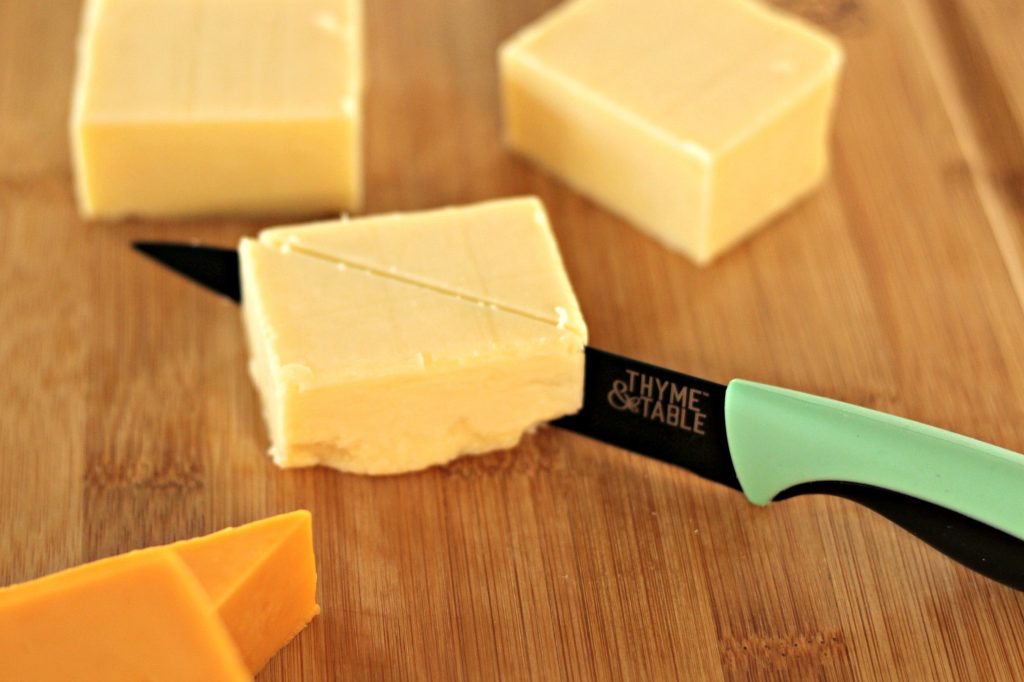 Prepping the food and the board is so much fun. I love playing around with the food placement. It's a simple board but my family was impressed. The basics of the board is as simple or complicated as you want to make it. My formula is: 2-3 meats, 2-3 cheeses, 2-3 crackers or hard breads, grapes, olives, and a jelly or spread. You can also add pickles, nuts, and dried fruits.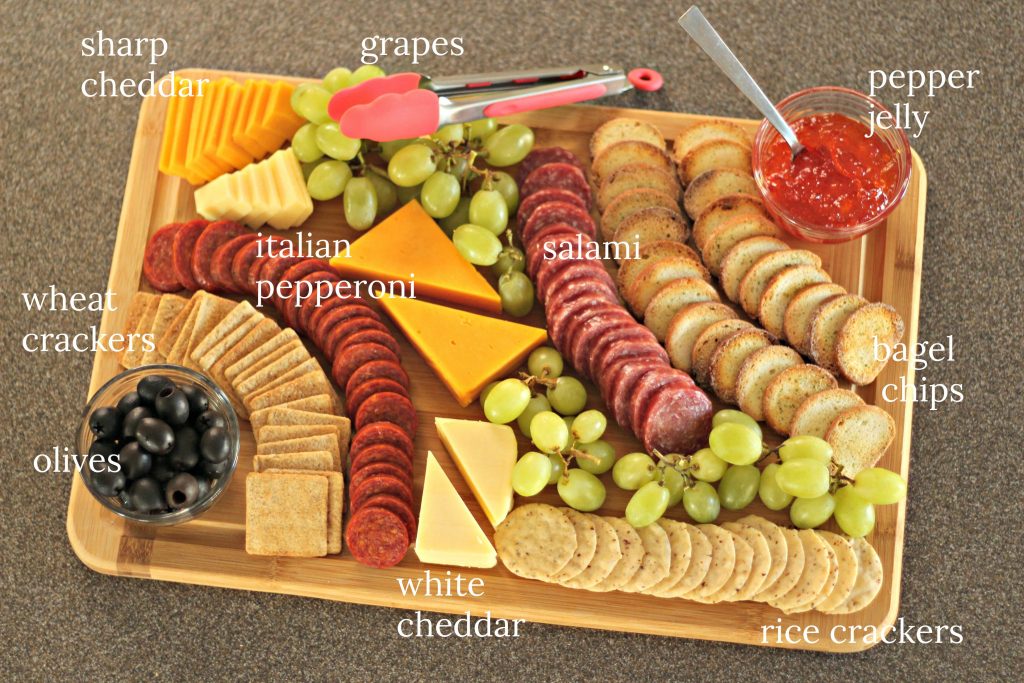 Since we're celebrating a birthday I also made a dessert board. It includes hubby's favorite cake, sauces, nuts, dried and fresh fruits. Feel free to add vanilla ice cream for an extra treat.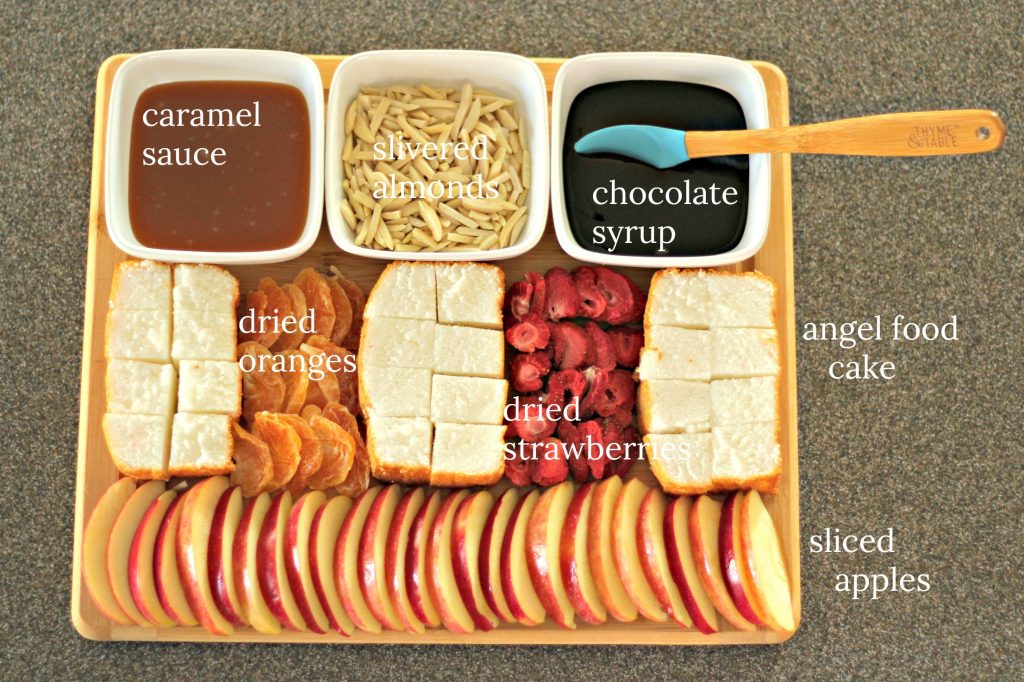 Once the food was set up my family wasted no time digging in. I love the new Thyme & Table kitchen product line. The pieces are beautiful and so well made. The best part is since they're available at Walmart it makes it really convenient to pick up what I need while I'm grocery shopping.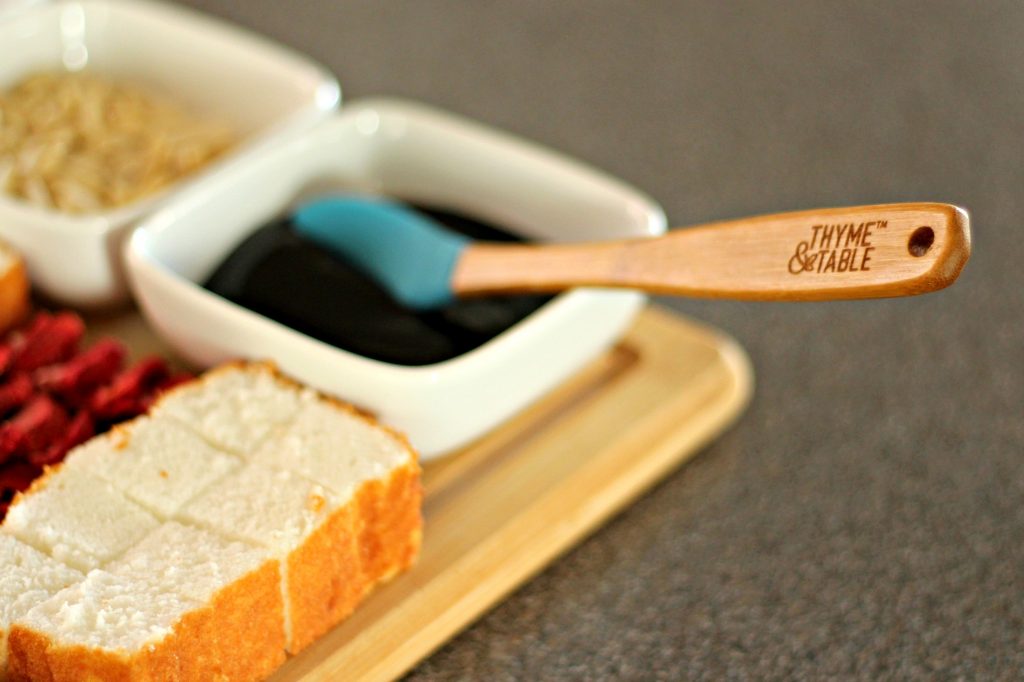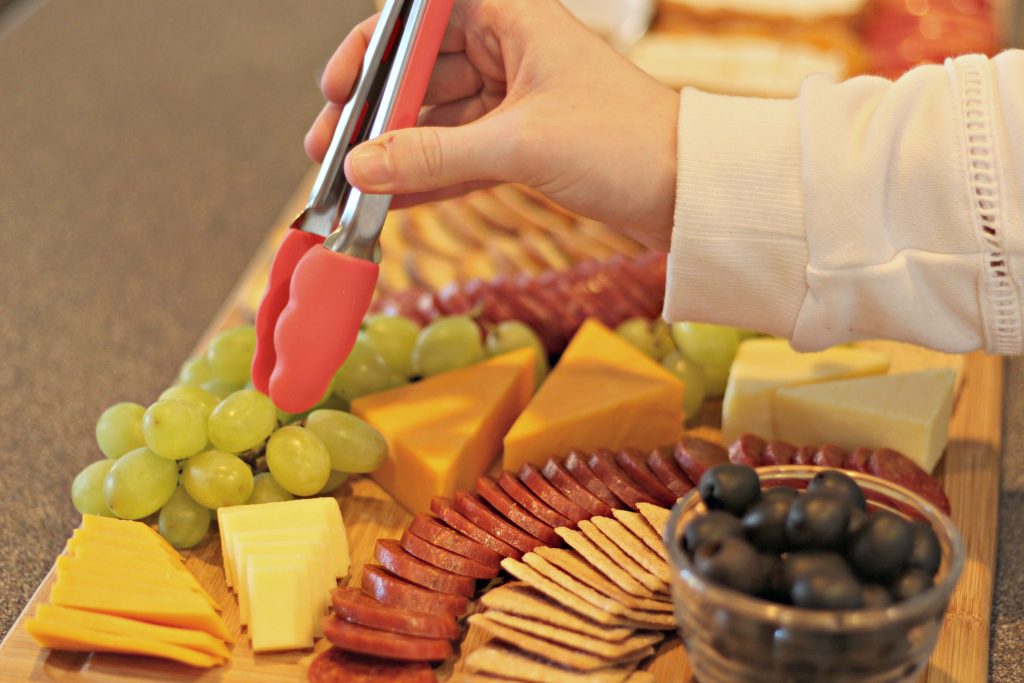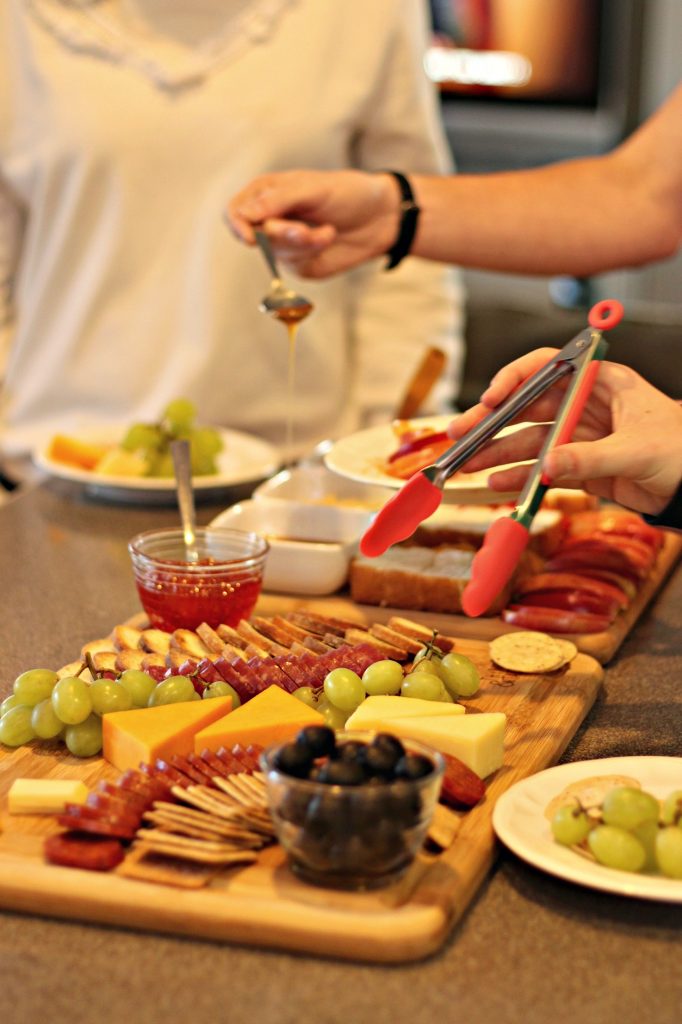 I have to share with you more of my favorite products from the Thyme & Table line. I'm happy to say good-bye to my cheap kitchen products and make room for these lovely pieces. Could you just die over those copper plated stainless steel measuring cups and spoons? I love them!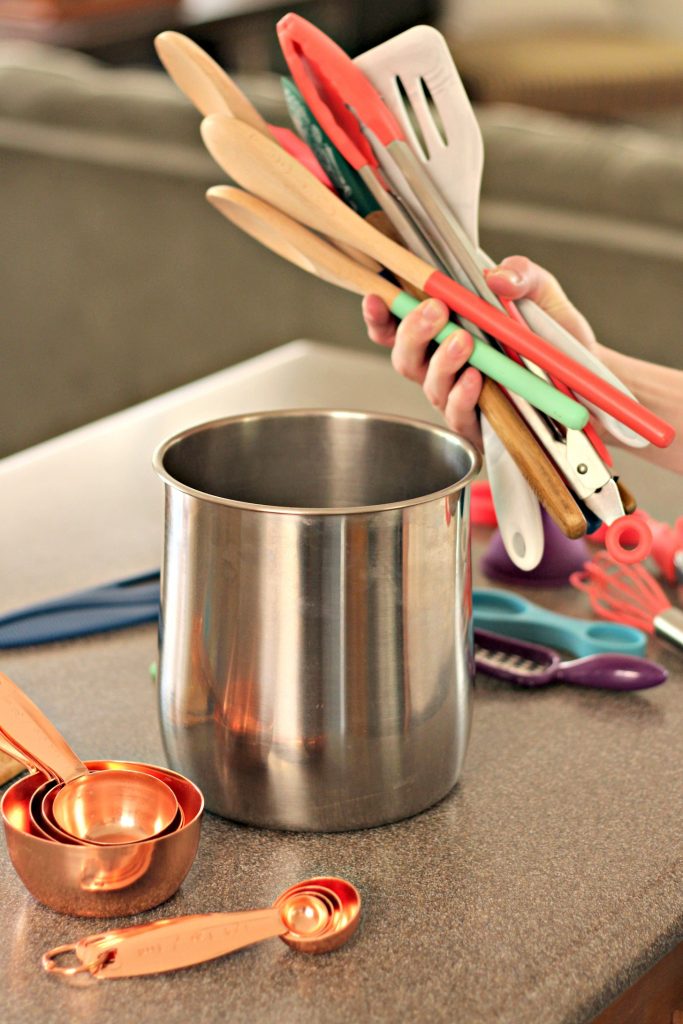 My kitchen counters even look better with the new Thyme & Table products on display and ready for use. A conversion chart on the spatula is genius!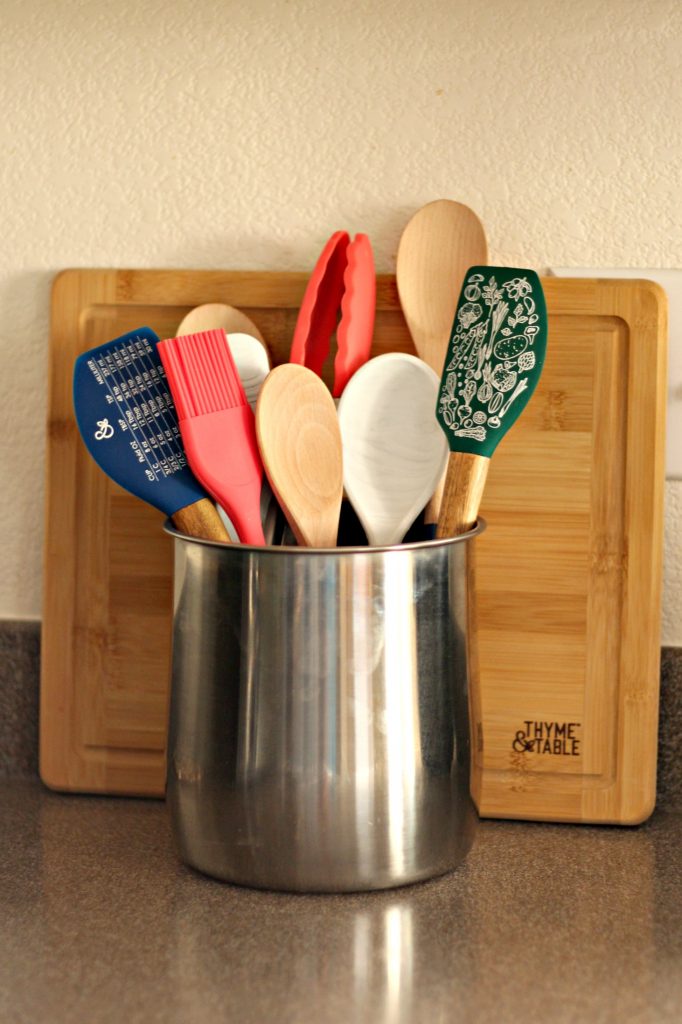 The colors are fun and beautiful. My kids are even excited to use them and since they each have a night a week for cooking dinner I'm hoping they will get a lot of use.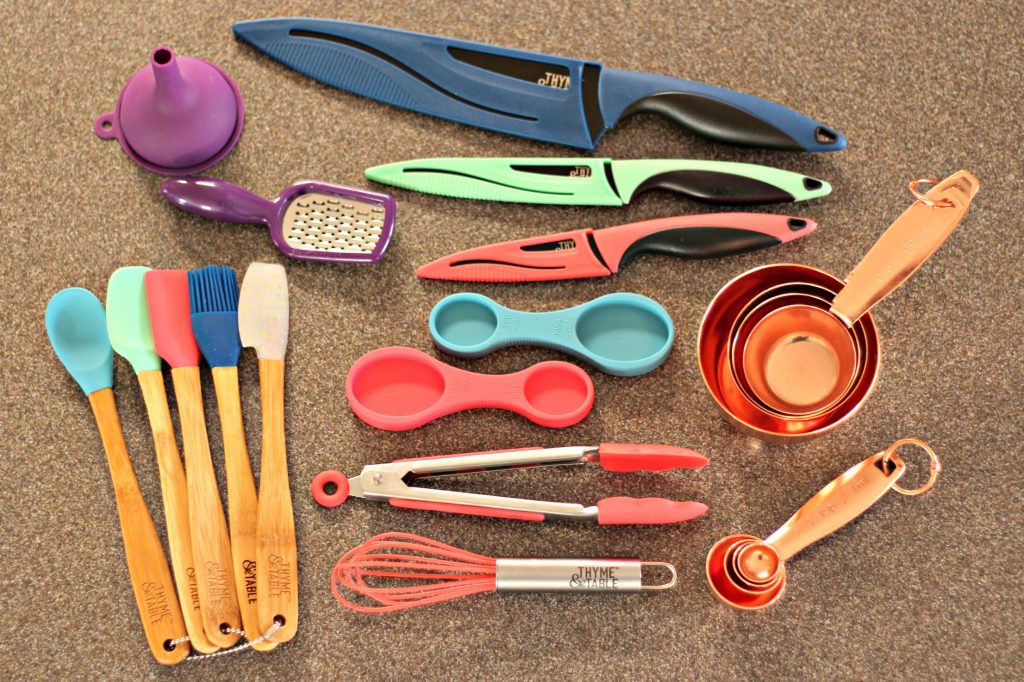 Pin the Charcuterie board ideas for later: