Easy to make Wood Disc Magnets using scrapbook paper in different colors and patterns to match your home decor.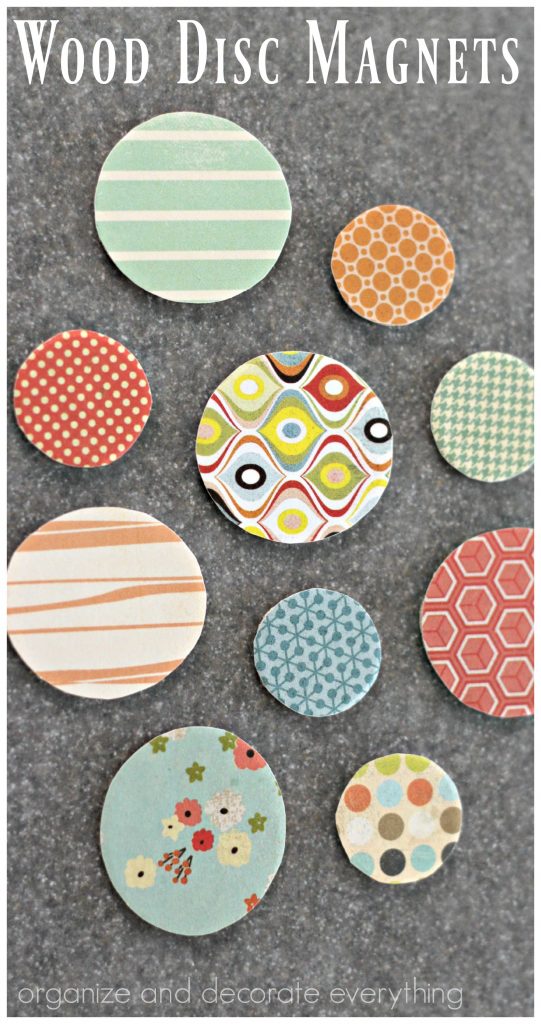 It's time for another quick craft from my craft stash. I don't actually like having things hanging from my refrigerator but sometimes I need too if only for a day or so. I usually hang them on the side of the fridge so they can't be seen by everyone. I know it's a little weird, but I don't like it to look cluttered. Somehow I was down to 2 magnets and the kids were trying to make everything hang from just those 2. It wasn't working well so I looked through my stash and decided to make these Wood Disc Magnets. If I'm going to have magnets on my fridge they might as well be cute.
Here's What You Need:
Scrapbook paper
Wood discs
Mod Podge
Sandpaper
Magnets
I keep a little case full of scraps of my favorite paper. I never know when I might want to play with some pretty paper. I also had these wood discs from another project. I have no idea what, probably a scout or kids project. I have a lot of these wood discs so I'm sure there will be more projects using them.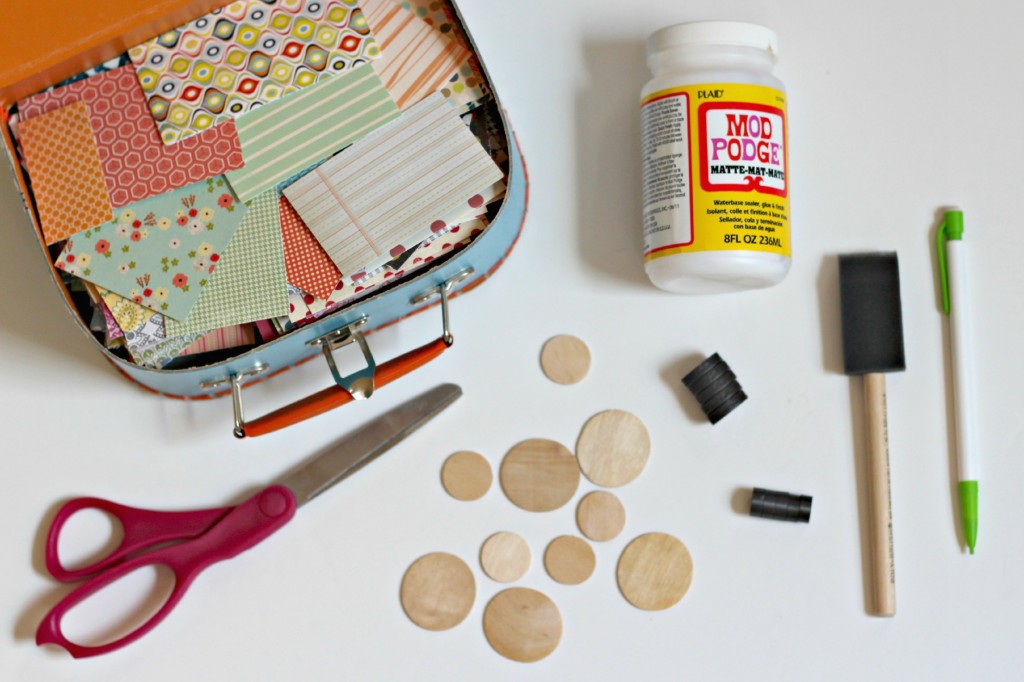 Trace the discs on the back of the paper you want, then cut them out. Apply Mod Podge to the discs and apply the scrapbook paper to each wood disc one at a time. Let them dry 10-15 minutes.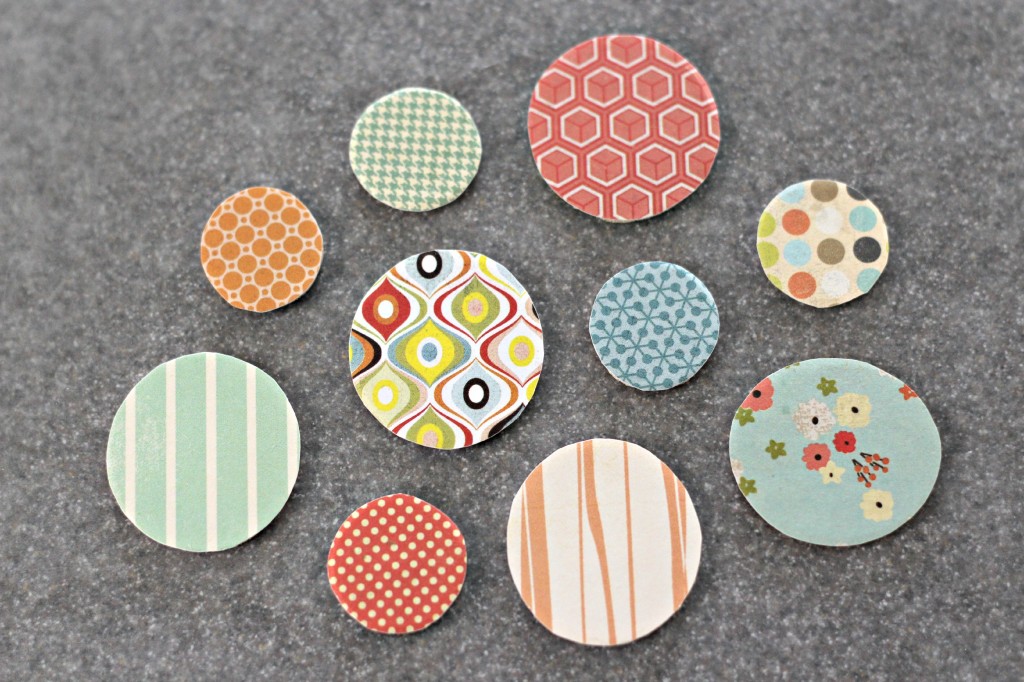 For a nice smooth finish use fine sandpaper to sand all the way around the disc. I love how it finishes off the discs perfectly. Please ignore my super dry, sand dust covered hands.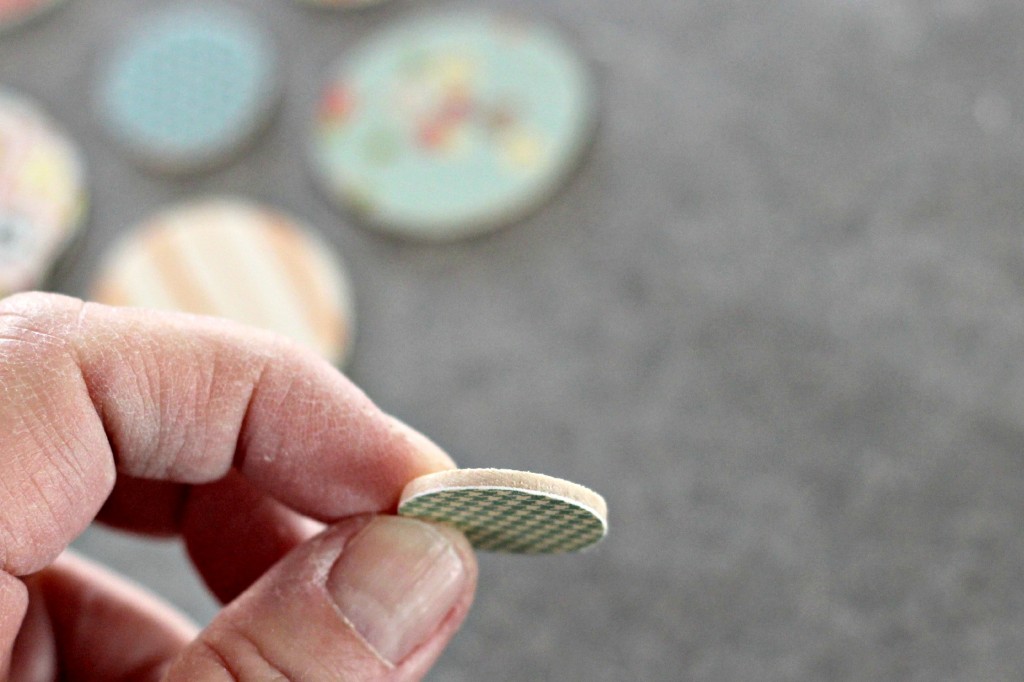 Wipe down the sanded pieces then apply Mod Podge to seal the paper.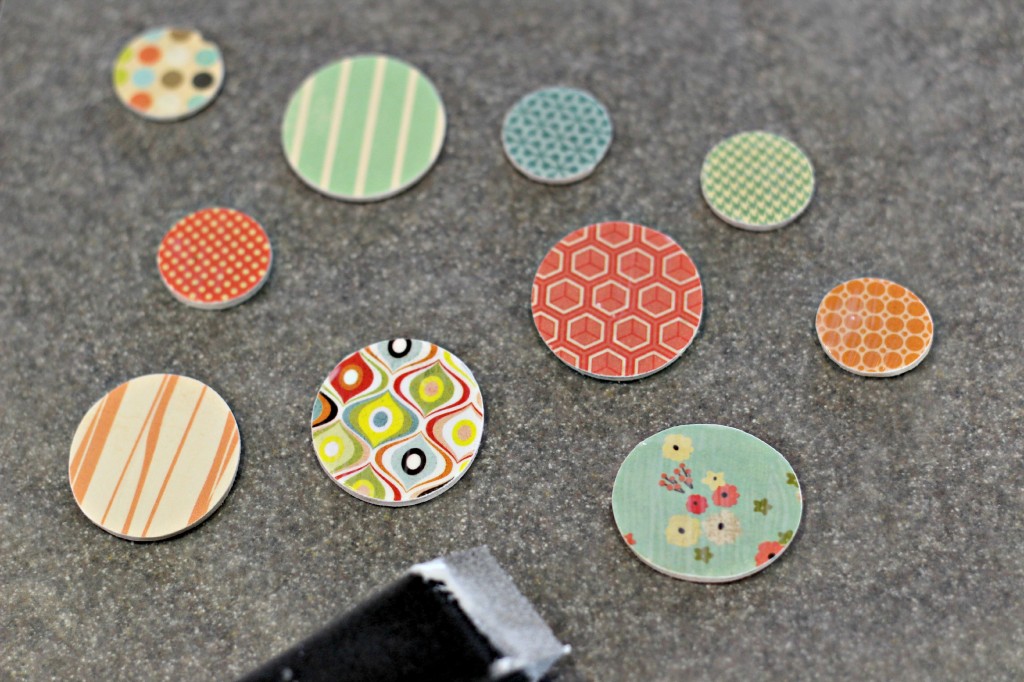 Let dry 10-15 minutes then attach the magnets to the back of the discs using E-6000. I let the magnets dry over night.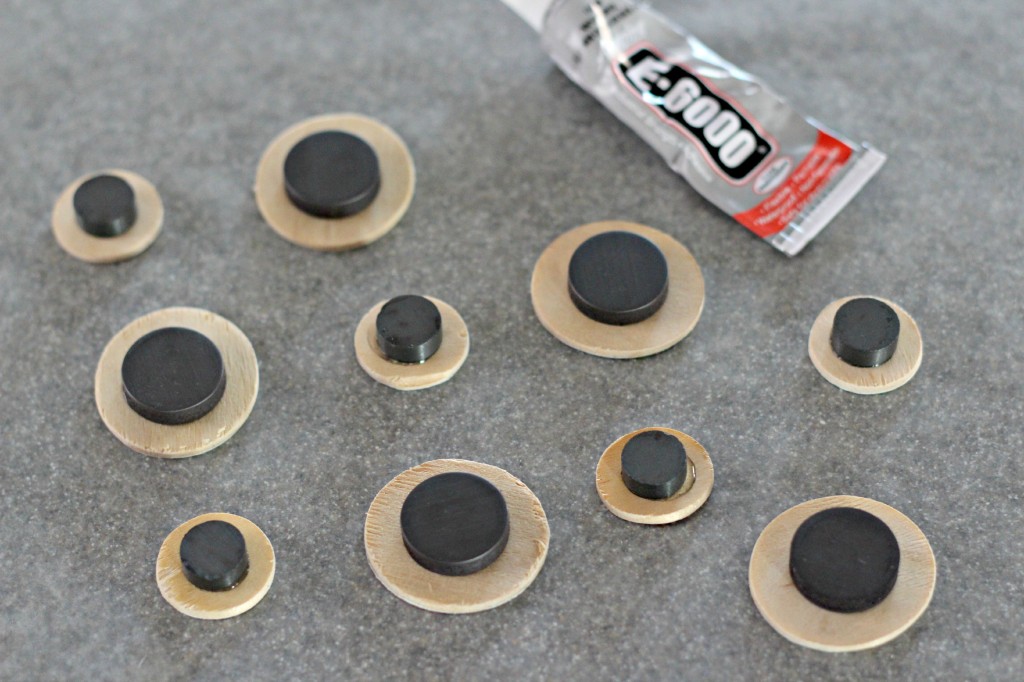 This would be a great gift for kids to give to grand parents, teachers or mom for Mother's Day. I might even let a few things hang on the front of the fridge (or maybe not).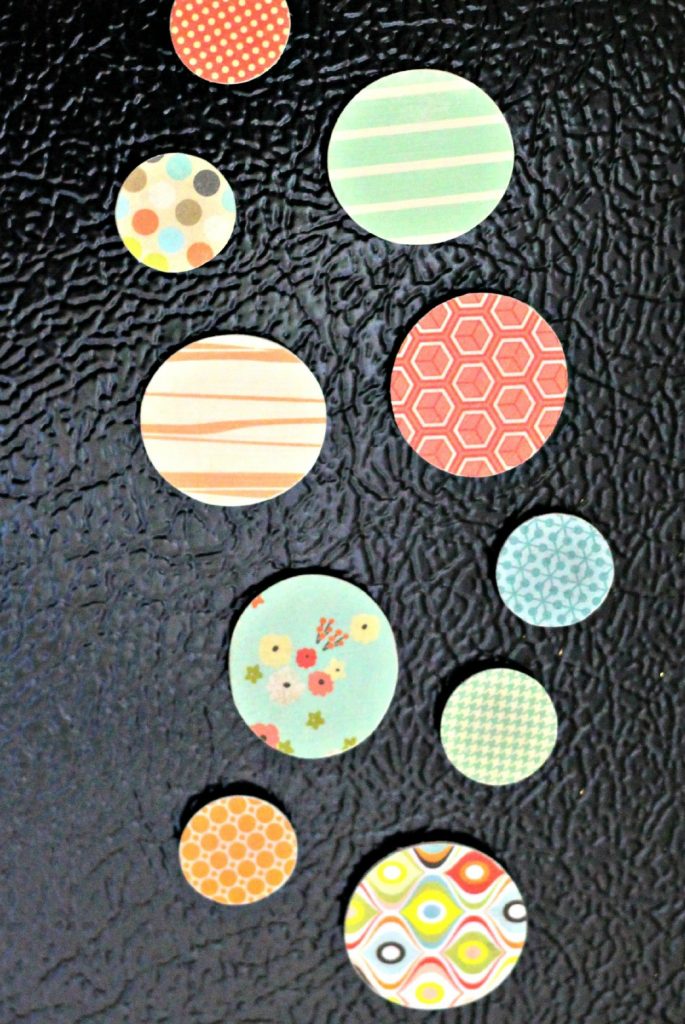 Pin for later: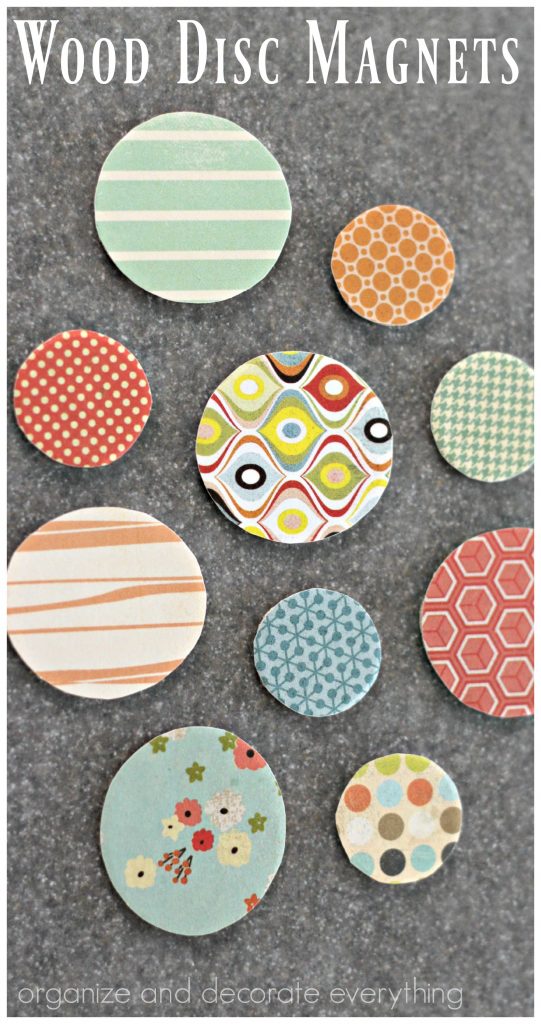 Subscribe to Organize and Decorate Everything emails (on the right) to get craft, decorating, organizing, and even recipe ideas in your inbox weekly.