Welcome to day 19 of 31 days of 15 Minute Craft Projects.
These Washi Tape Tile Coasters would make a great house warming or neighbor gift. Now is the perfect time to start thinking of and making Christmas gifts too. You could whip up a bunch of tile coaster sets in a couple hours since each set only takes about 15 minutes to make. Choose washi tape that coordinates with each individuals kitchen or home decor to make them more personal.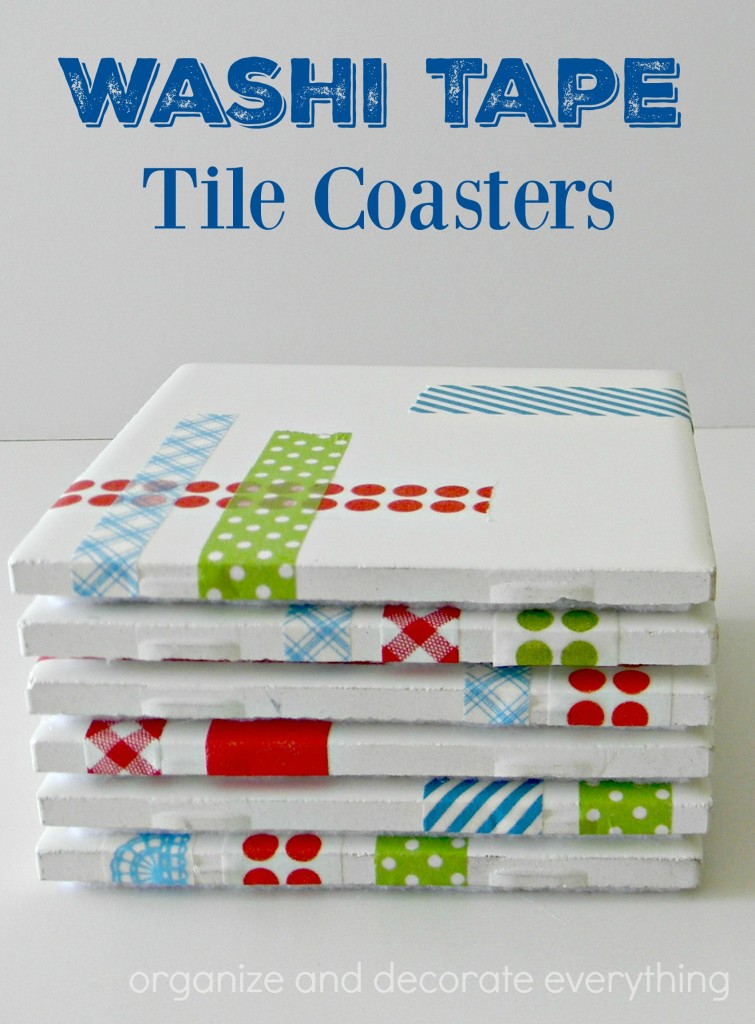 Supplies needed:
Tiles
Washi tape
Felt
Hot Glue
Check your local hardware or home improvement store for tiles. I search the clearance section first, since you want simple tiles you can usually find some there. I know 12 cents isn't much but getting them for 3 cents each is even better.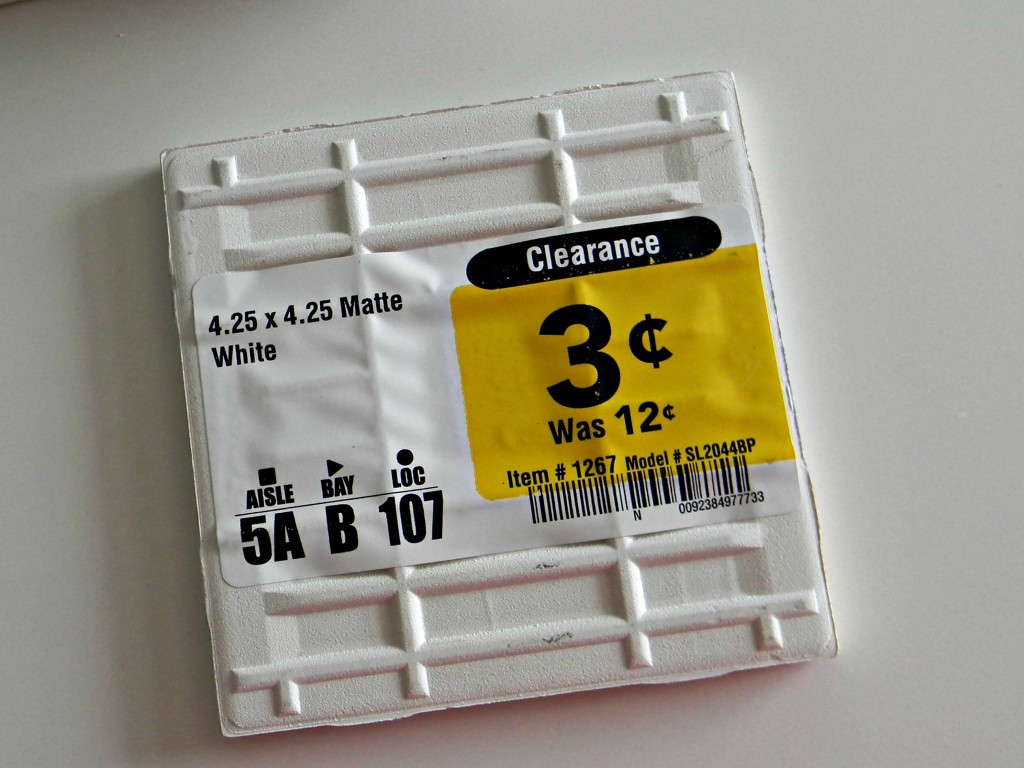 Choose the washi tape you want to use. I had a huge selection at home so I just used what I had available. You can find washi tape at almost any store now and I love the wide selection of designs and colors.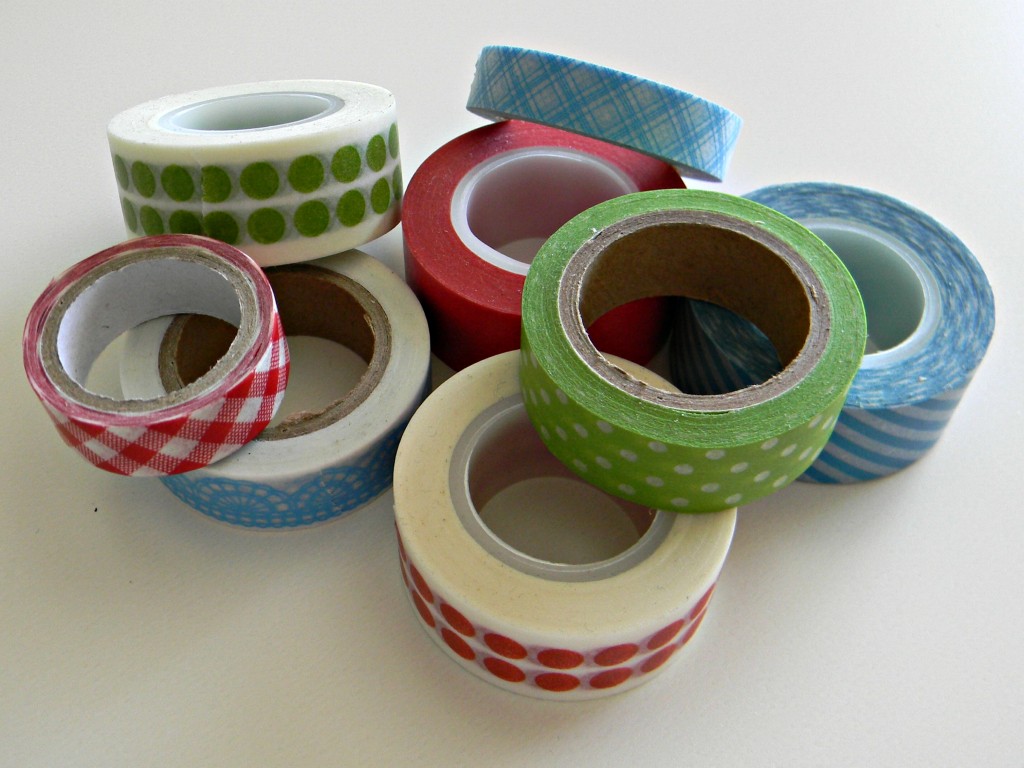 This is the fun part! Make random designs with the tape. I like the ends to be a little uneven so I tear the tape. Make sure to rub the tape down to secure it in place. Design the tiles how you like and what appeals to you. Here are the 6 I designed for my set.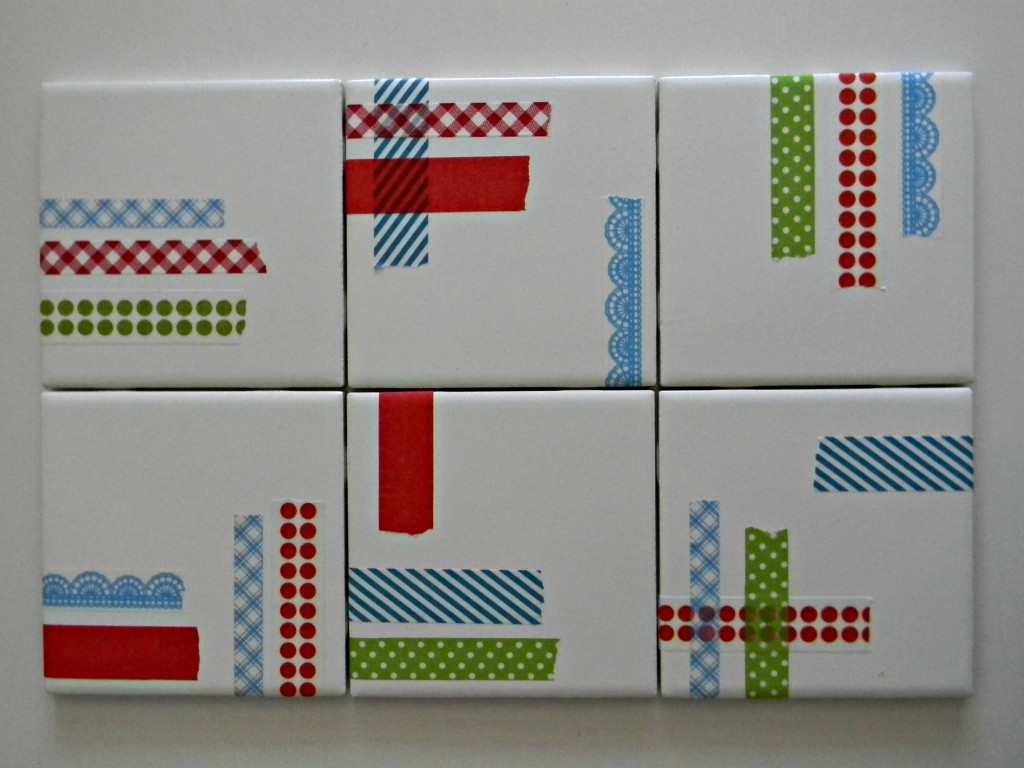 Add felt to the bottom of each tile to prevent them from scratching any surfaces. Cut a piece of felt slightly smaller than each tile and adhere it to the bottom of the tile with hot glue.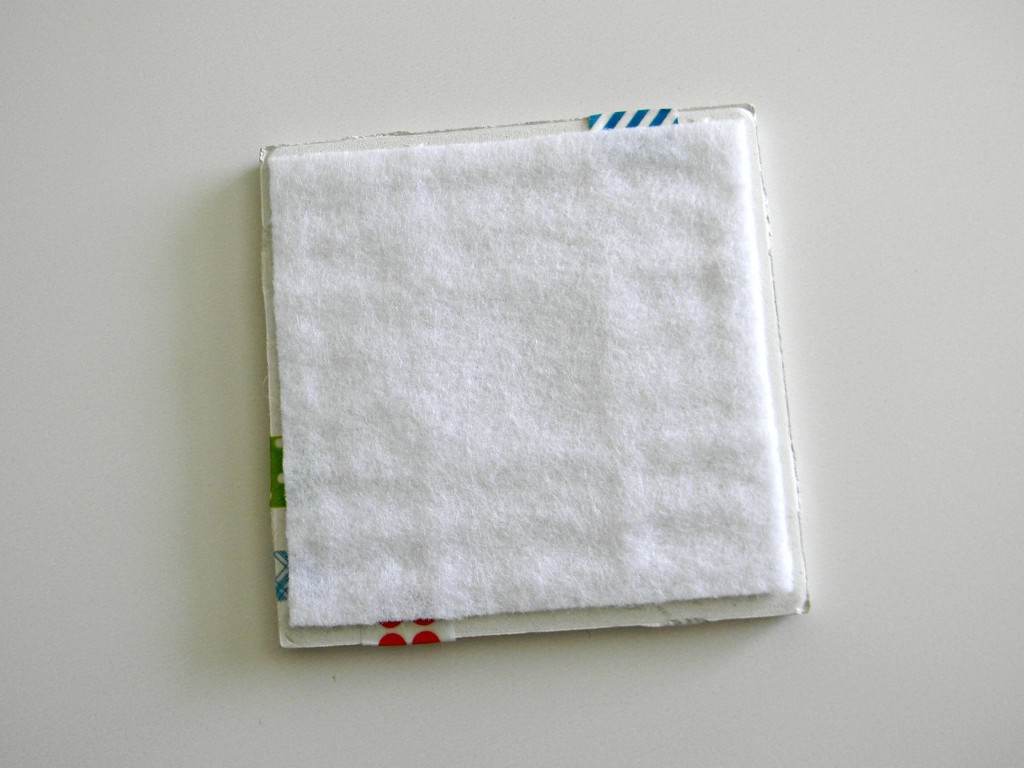 Tie a ribbon around them and add a gift tag and you're ready for gift giving. Or keep them for yourself because you can never have too many coasters.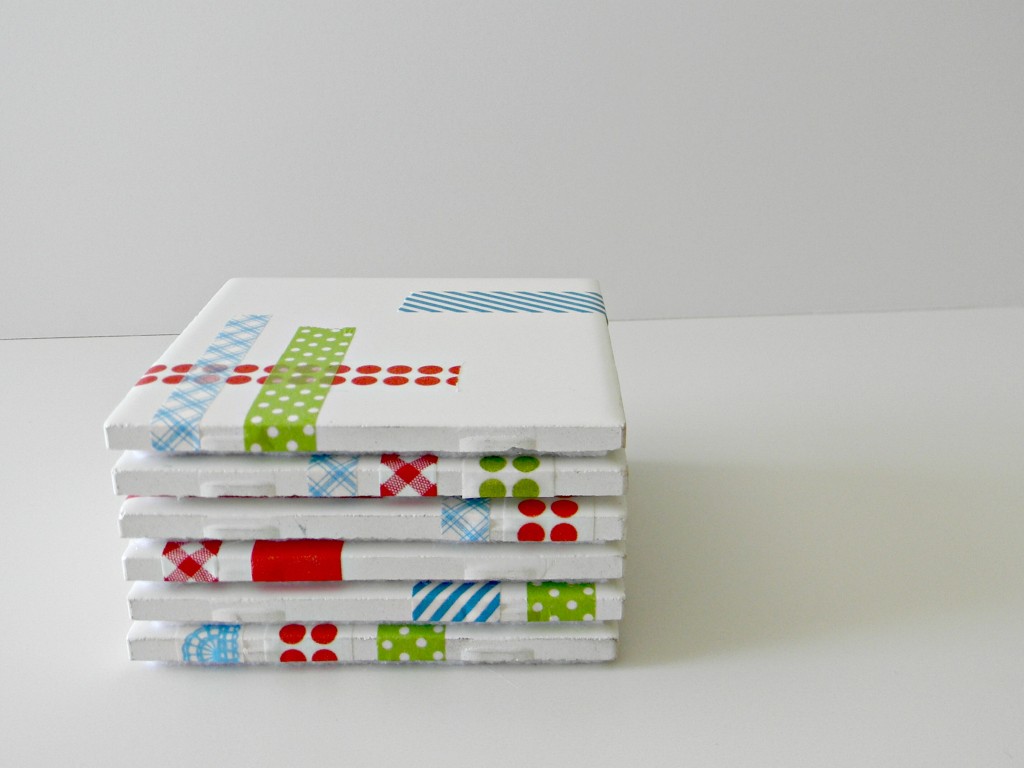 Are you ready for another 15 minute craft? Come back tomorrow so you don't miss anything.
Remember to use the hashtag #15minutecrafts on Instagram for the chance to be featured.
All the projects will be listed and linked on the 31 Days of 15 Minute Craft Projects Introduction page if you miss anything.