Welcome to day 20 of 31 Days of 15 Minute Craft Projects.
Fifteen minute crafts are fun! I like instant gratification so these projects have been a blast to work on and finish quickly. I hope you've been enjoying them too. I had a goal a few months ago to use up supplies I had in my craft room, things I've had for years. It was a use it or loose it goal! I've been able to use a lot of my supplies with these 15 minute craft projects so it's been double the fun for me. I've had several small clay pots for a while so I decided to make Decorative Clay Pots today.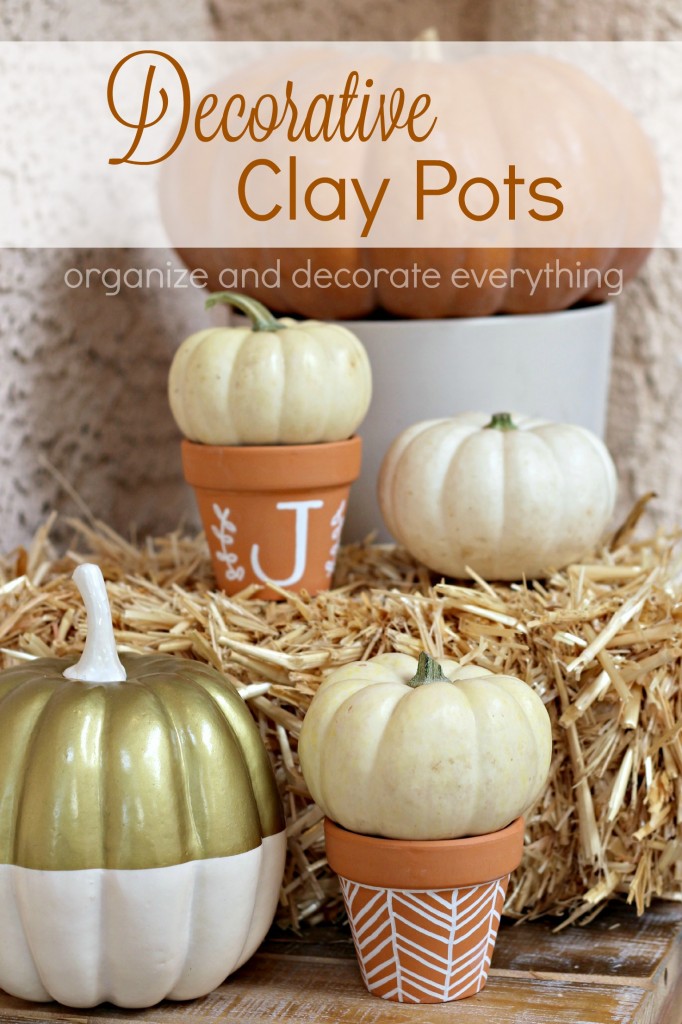 Supplies needed:
Terra Cotta pots
White paint marker
I used a chalk marker because that's what I had and I like how easy it is to use on the pots since they're similar to the texture of a chalkboard. You can also use a damp cloth to wipe the marker off and start over if you need too. Any white paint marker would work though.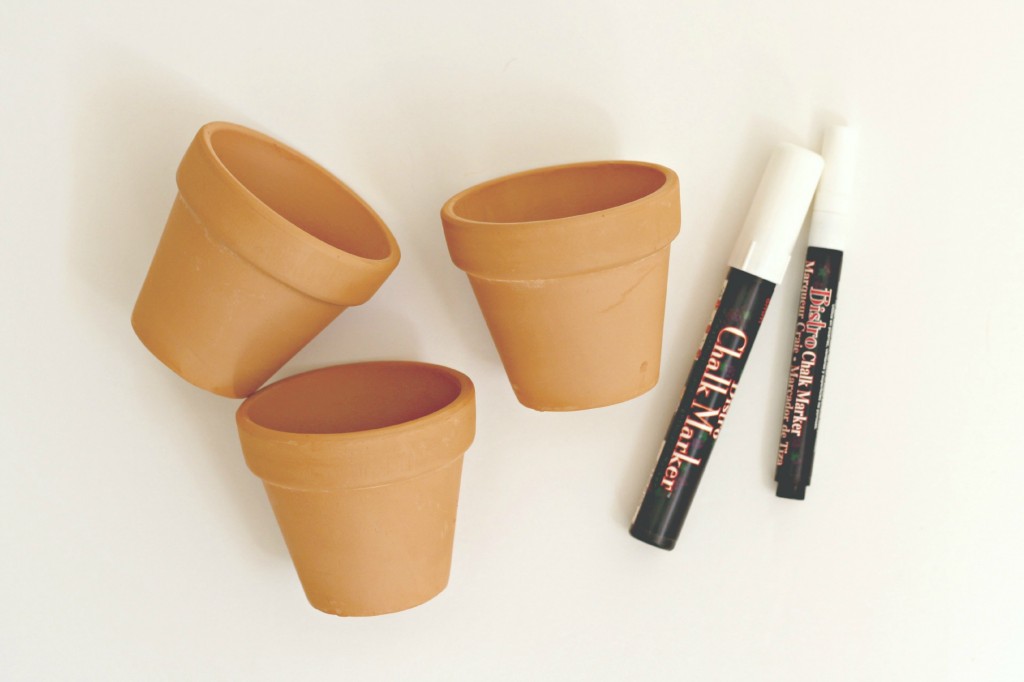 Did you notice that I started with 3 pots and now only have 2? It's not new math, I just dropped one. Boo-hoo! Since this is a 15 minute craft I came up with simple designs. The broken one was polka dots. What design would you choose?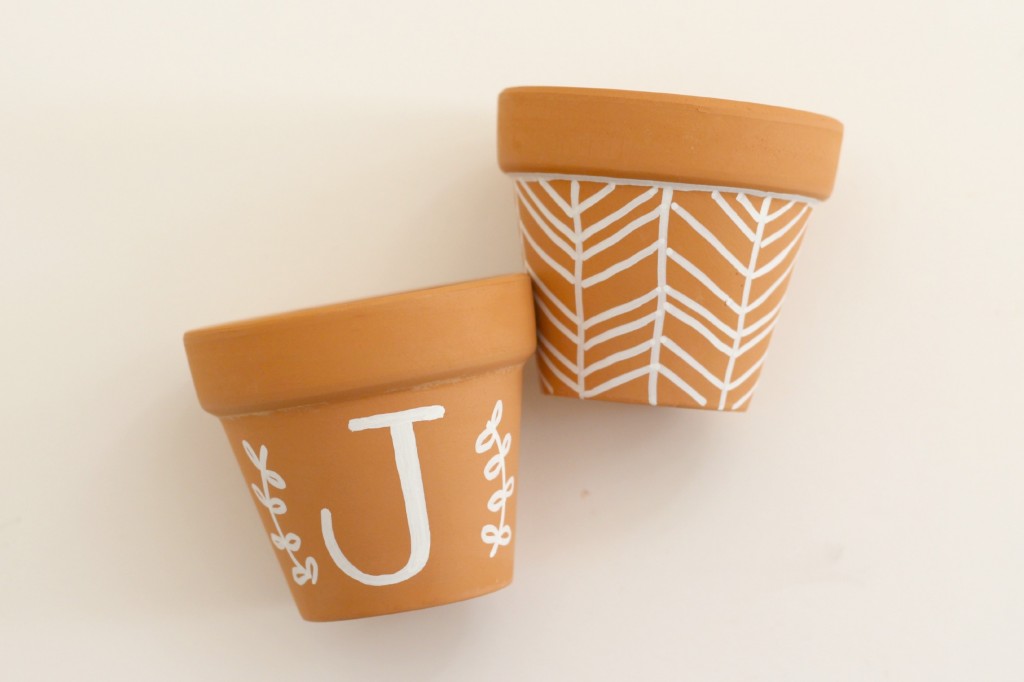 I didn't have any plants to put in them at the moment so the little pumpkins will have to do. Succulents will be going in soon and I need to add one more pot.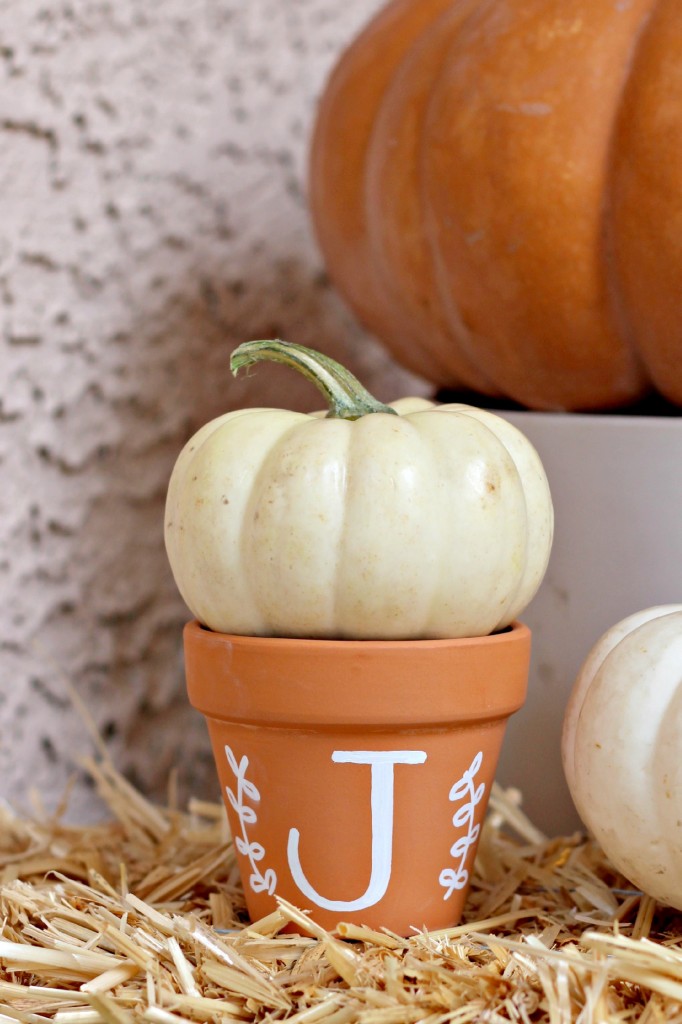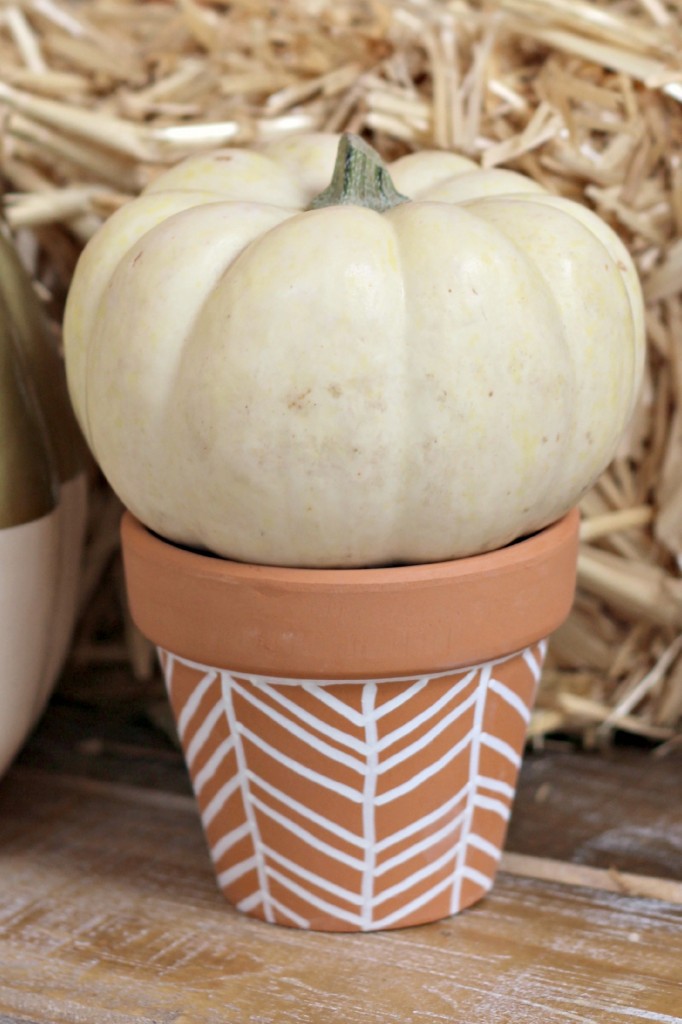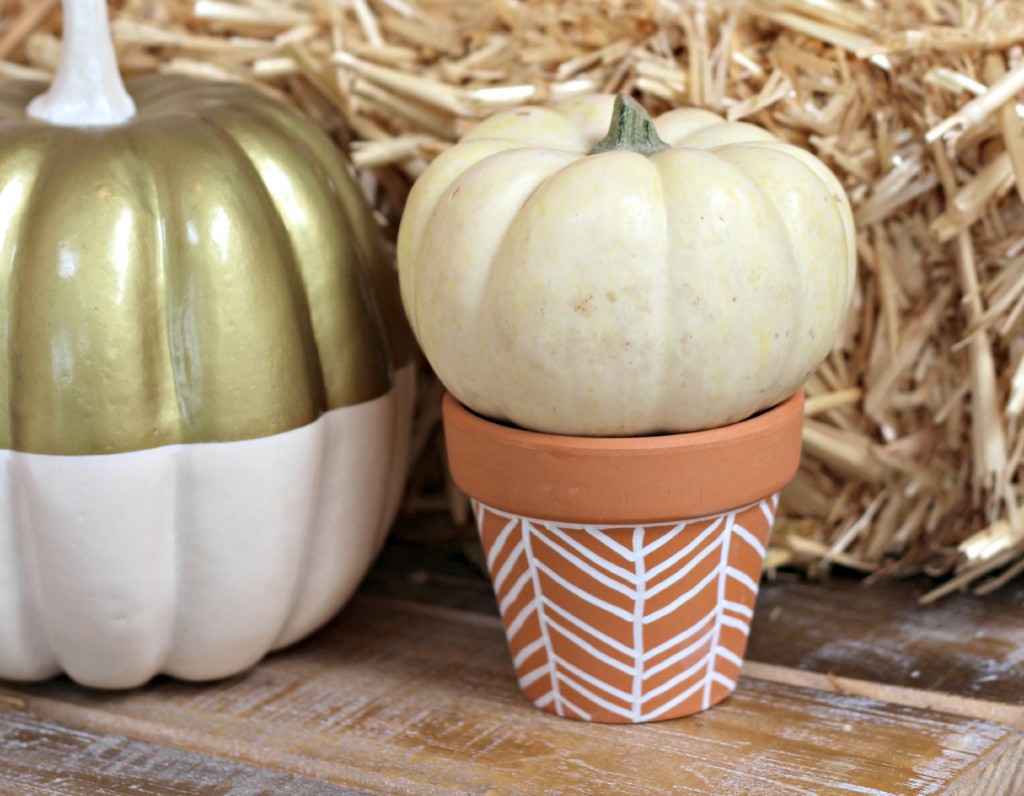 The natural terra cotta fits in perfectly with all the Fall colors. I love how this little corner of my porch is beautifully and simply decorated for Fall.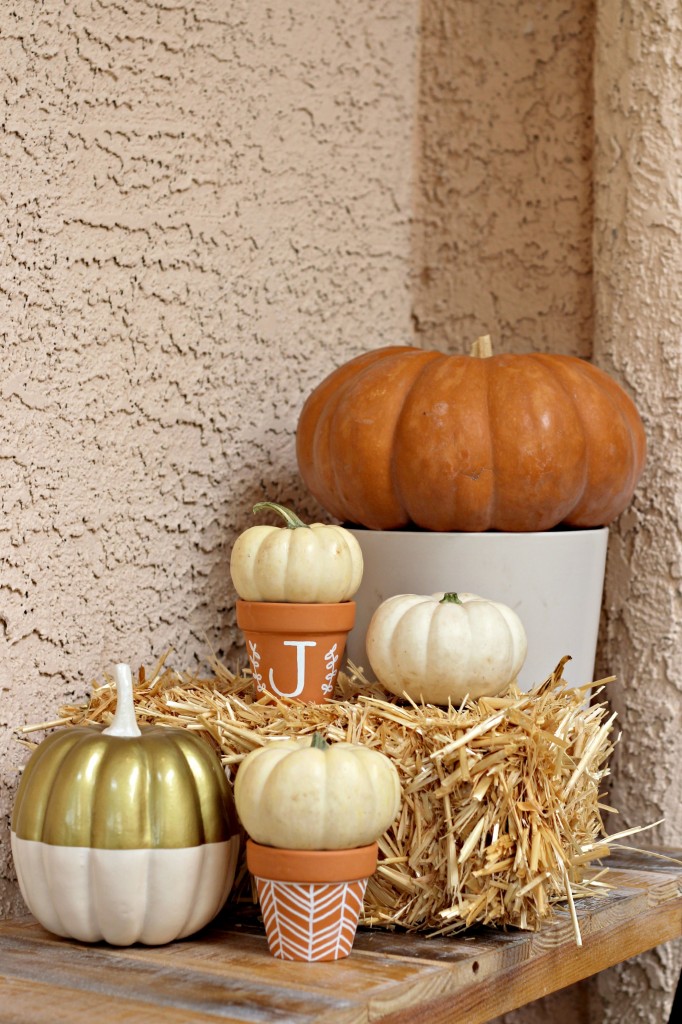 Are you ready for another 15 minute craft? Come back tomorrow so you don't miss anything.
Remember to use the hashtag #15minutecrafts on Instagram for the chance to be featured.
All the projects will be listed and linked on the 31 Days of 15 Minute Craft Projects Introduction page if you miss anything.