Welcome to day 21 of 15 Minute Craft Projects.
It's the season for gift and treat giving so why not make the packaging special too. Between now and Christmas it seems like there is always a reason to give a little gift to a neighbor, teacher, church class, student, or friend. I like pretty packaging even if the gift is just a cookie or food gift. These Cookie Treat Bags are fast and easy to make because they start with a pre-cut bow. They can also be used for any kind of treat or little gift.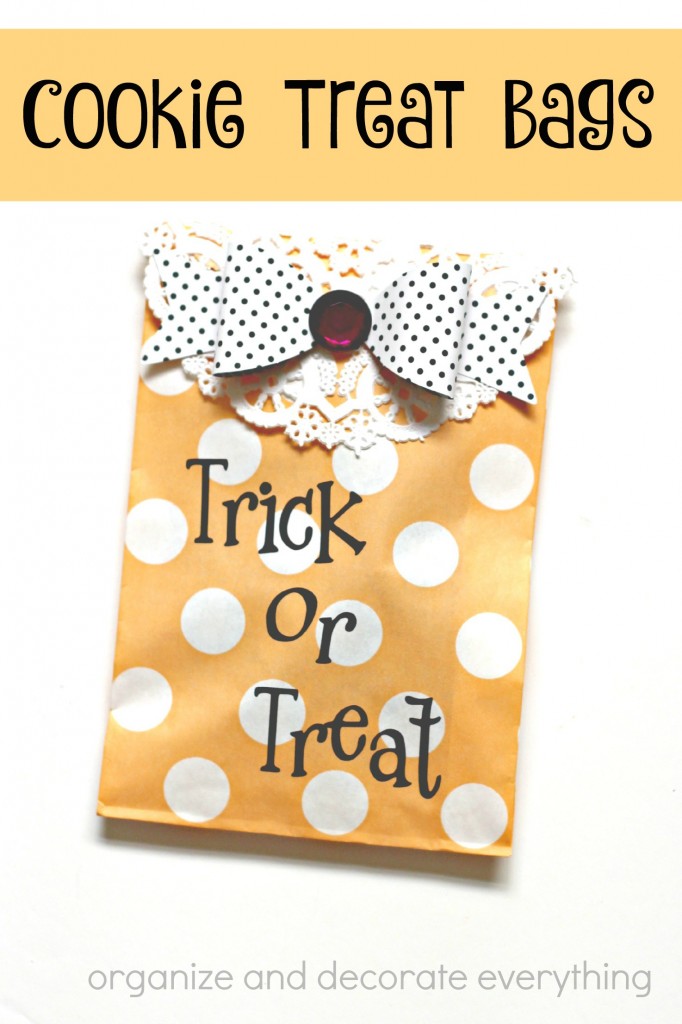 Supplies needed:
Paper gift bags
Doilies
Gems
Pre-cut bows (available at Target)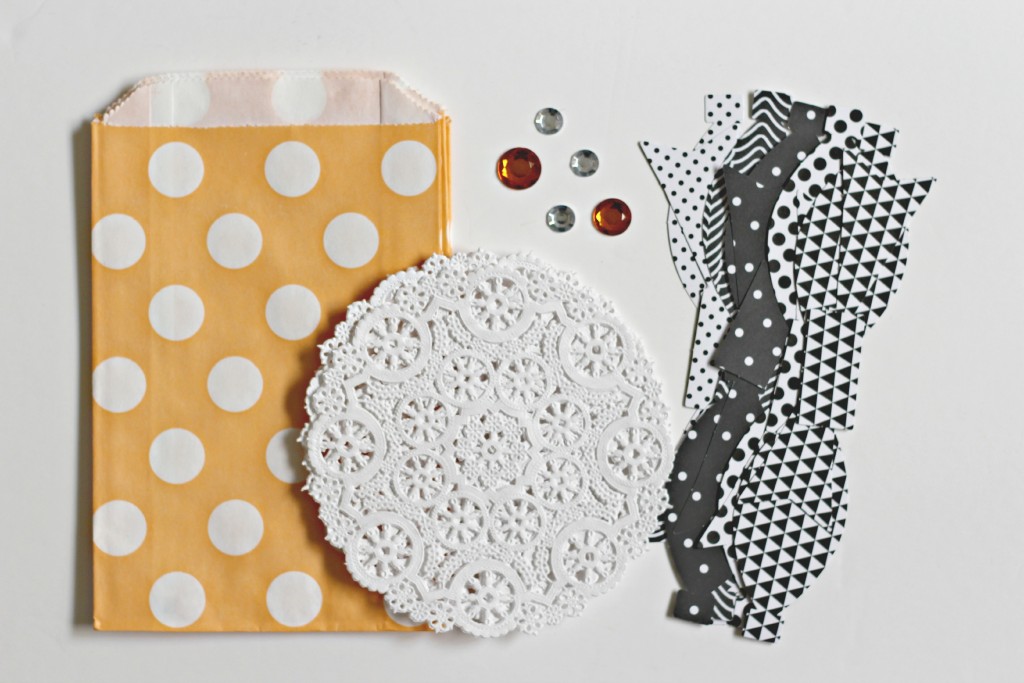 Punch out the bows. If you want to make your own they are fairly simple but it will take you longer than 15 minutes to make several of the bags. You can also find pre-cut bows at many craft stores. I didn't like how much space was in the center of the bow so I folded it to make it smaller. Fold both sections of the bow. I also opted not to use the small center piece and used a gem in the center instead.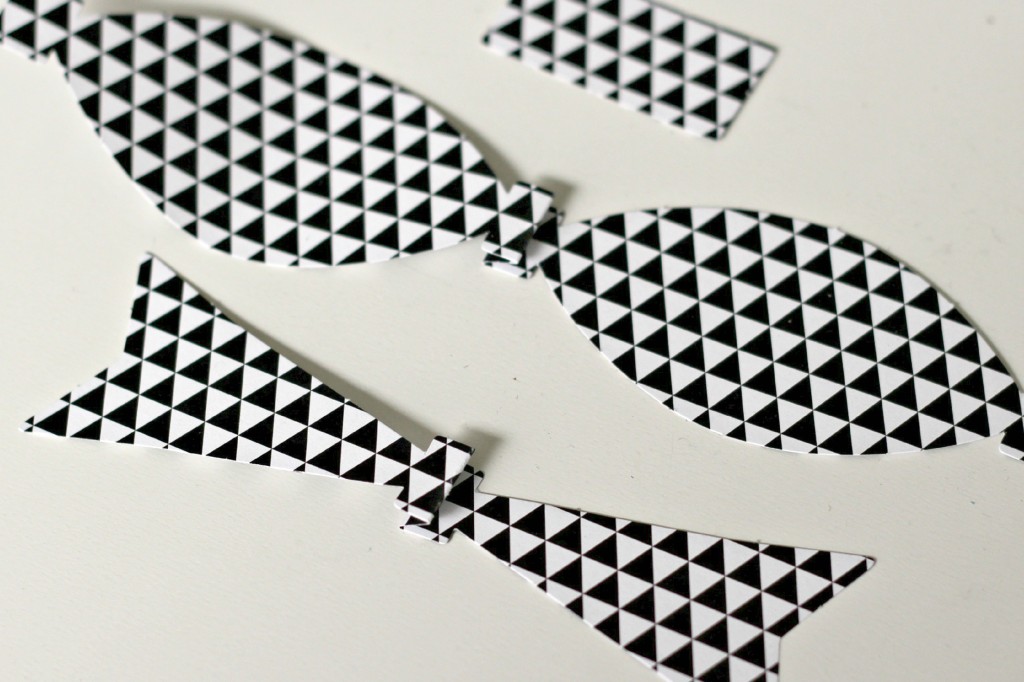 There are 2 different ways to secure the bow pieces together. I used glue dots in this first example. Gluing all the sections together.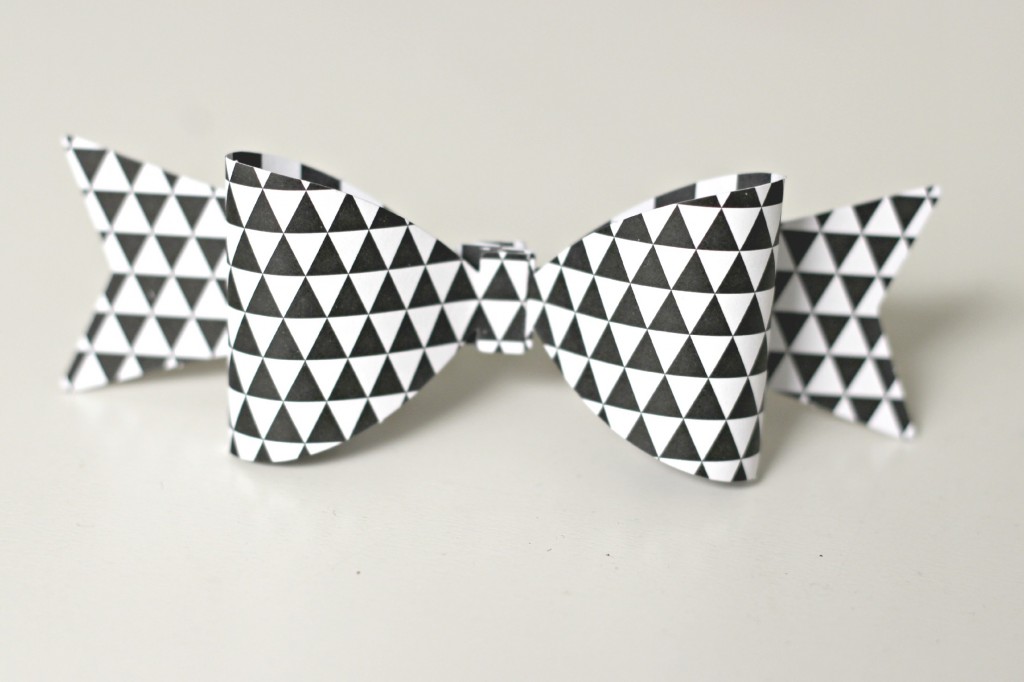 In this example I used one staple to secure all the pieces together. This method was much faster and I like how the center of the bow turned out more flat.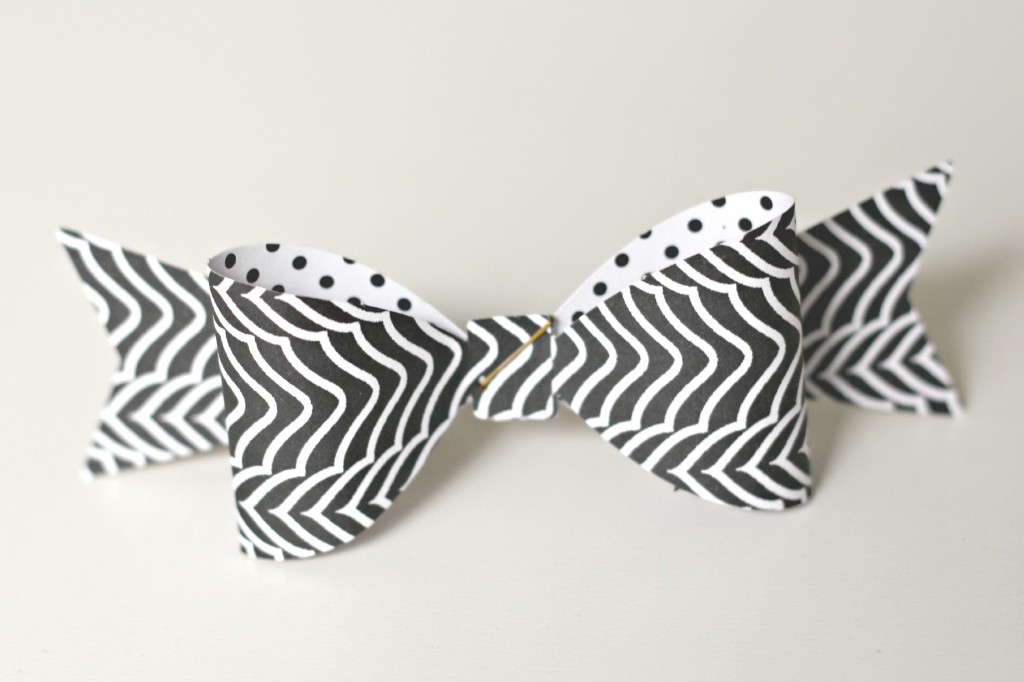 Don't worry about the staple showing it will be covered by the gem. Secure the gem to the bow using a glue dot.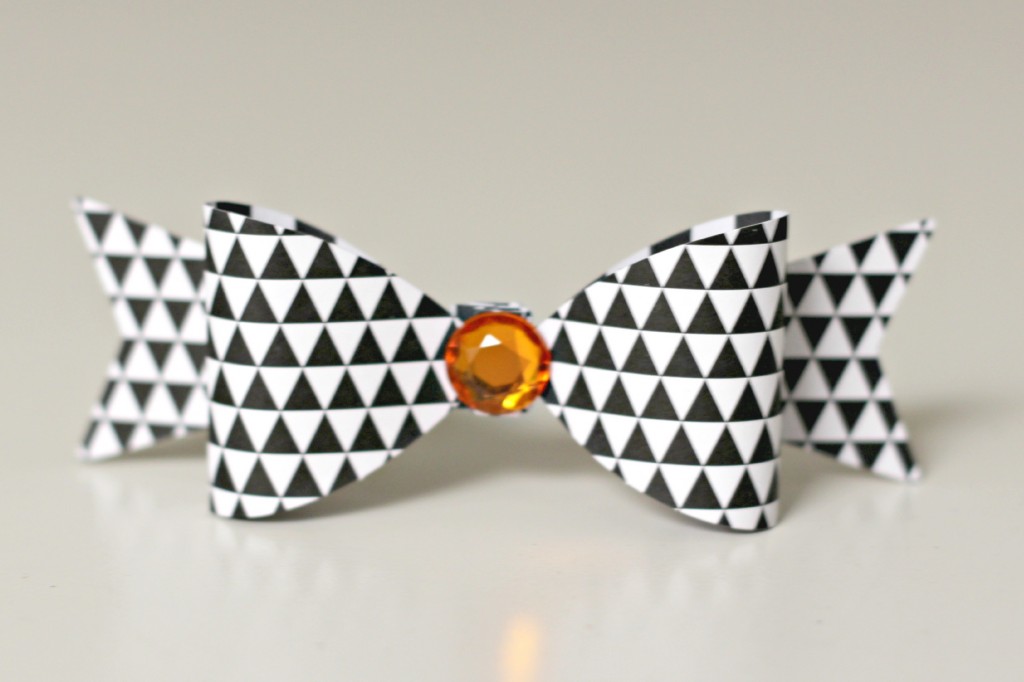 The clear gems in the supply picture were too small so I exchanged them for the larger purple ones. These bows have a different pattern on the other side so you can mix them if you like.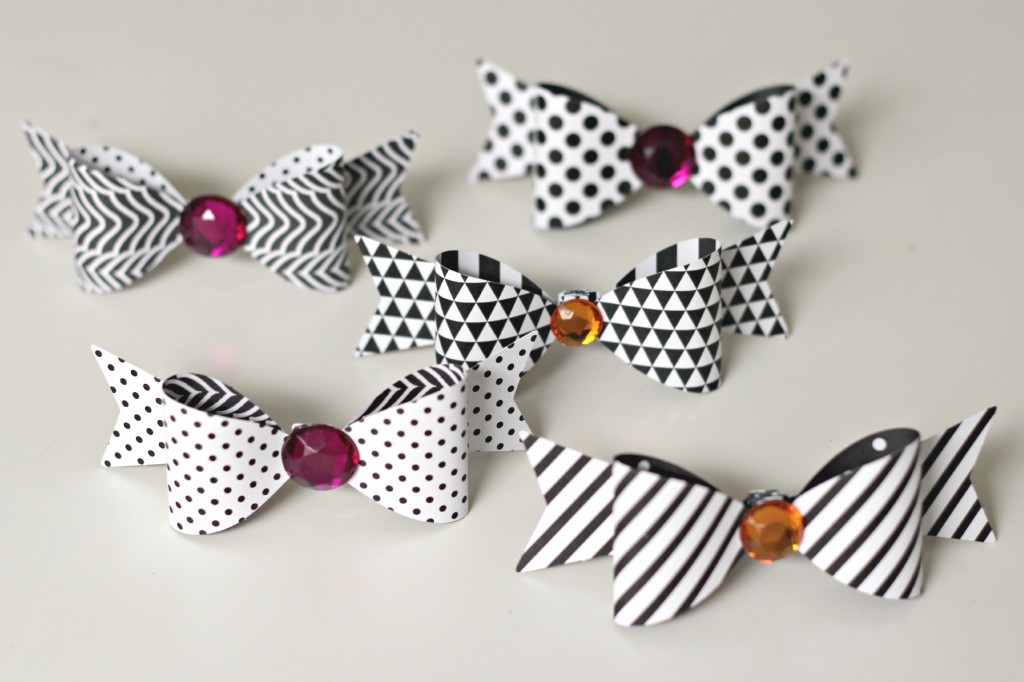 Fold the top of the bag over, then fold the doily in half and place it over the top of the folded bag.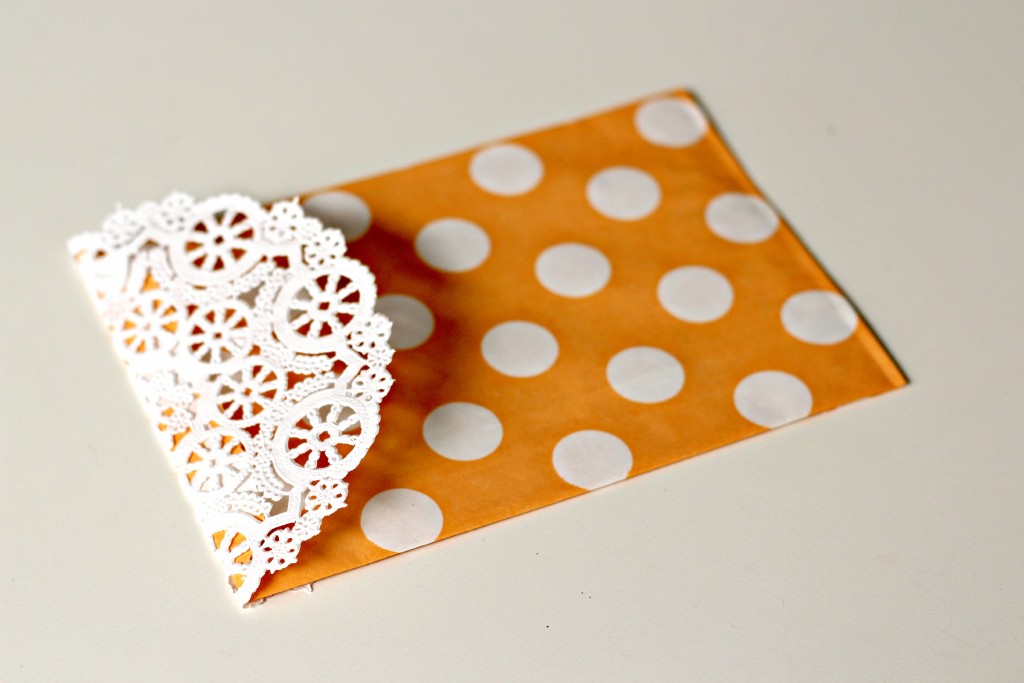 Attach the bow to the doily using a glue dot. You will also need to use a glue dot on the back of the bag to attach the doily to the bag.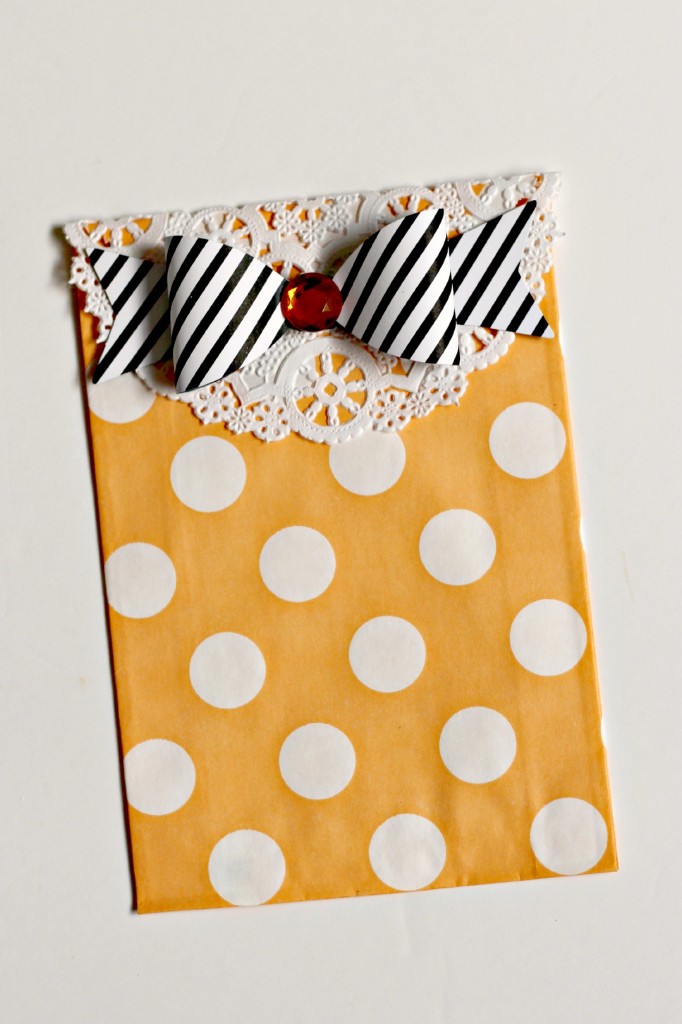 Leave the bag as is or add a message to the front with vinyl. You could also use stickers to write a message.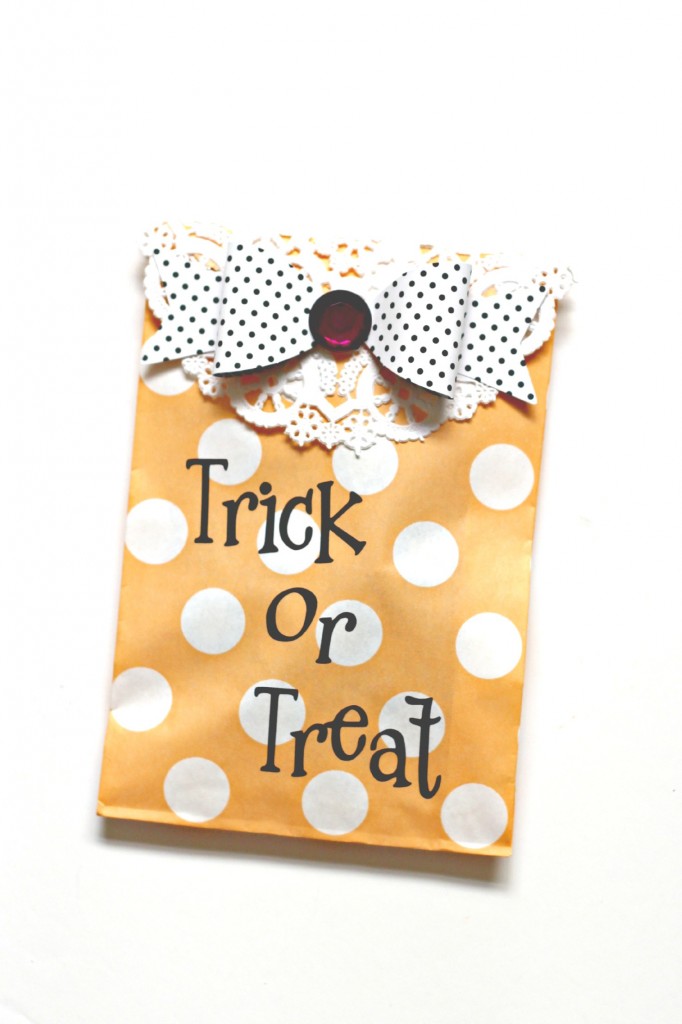 Fill the bags with cookies or other treats before attaching the doily and bow to the top.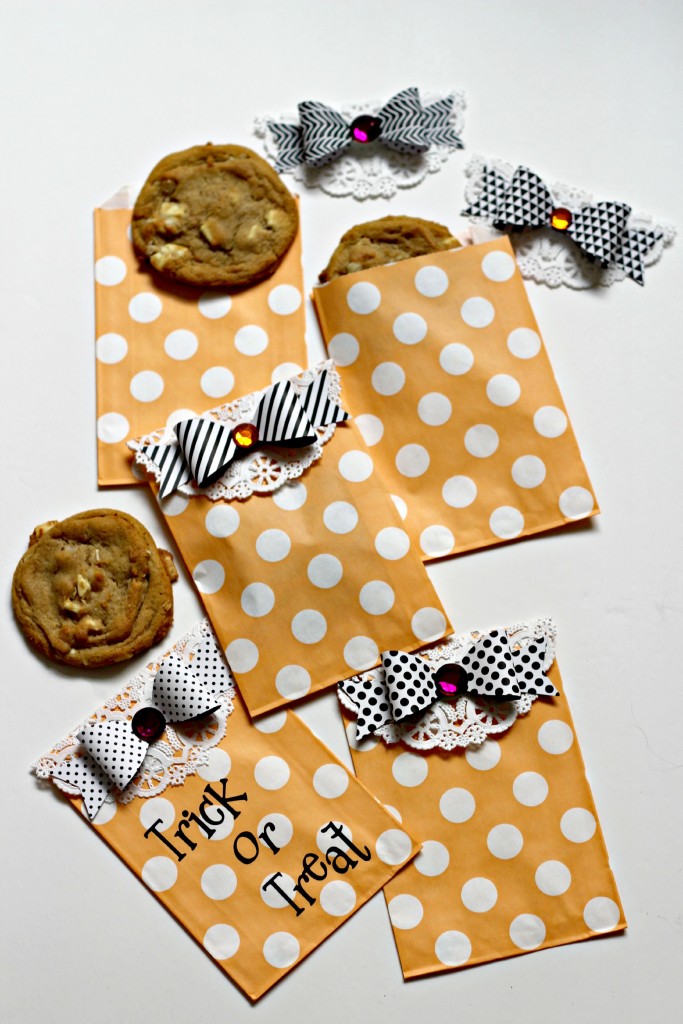 They're ready for gift giving.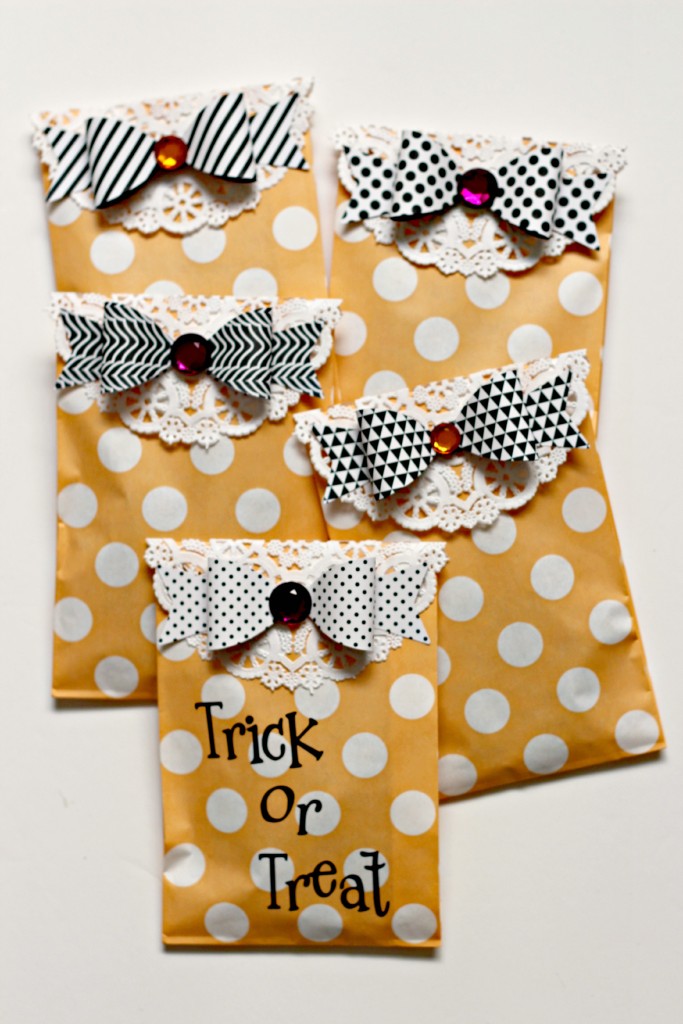 Are you ready for another 15 minute craft? Come back tomorrow so you don't miss anything.
Remember to use the hashtag #15minutecrafts on Instagram for the chance to be featured.
All the projects will be listed and linked on the 31 Days of 15 Minute Craft Projects Introduction page if you miss anything.