Halloween and Christmas are tied as my favorite holidays to decorate for. It could be all the black and white. I'm pretty crazy for anything black and white so when I have free reign to decorate with it, I'm happy. I had to add a bit of orange to my decorating for Halloween. Here's a look at my "31" Halloween Mantel this year.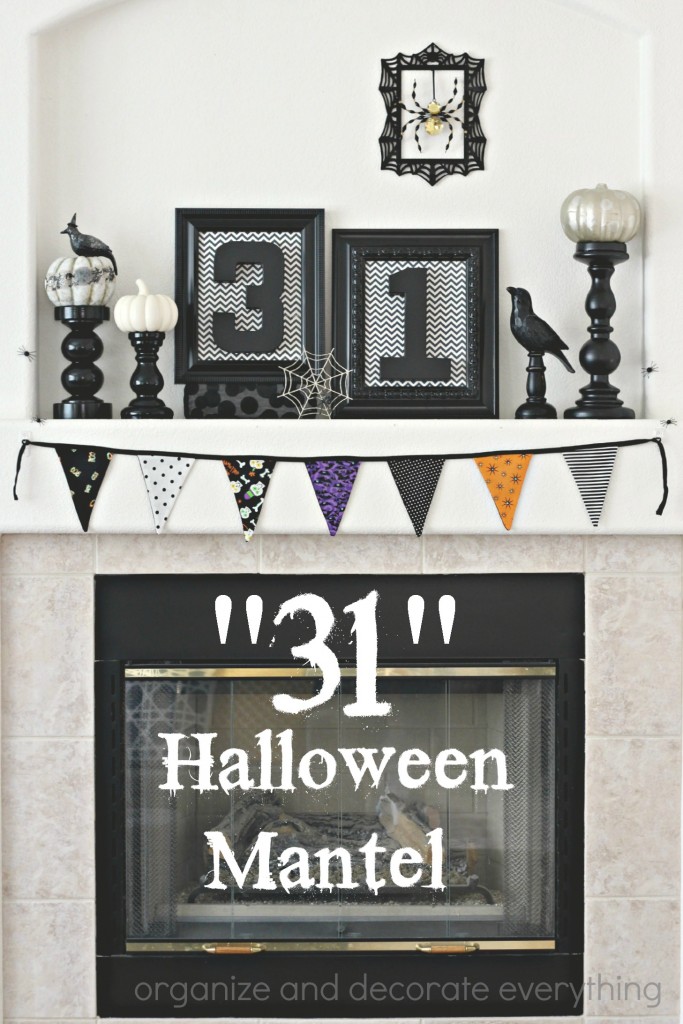 As you know I buy very few new things each year. If you look at the things you have and move them around the house and use them in different ways no one will know you're using some of the same things every year. This spider and frame were hanging in a large frame on my front door last year. This year it's part of the mantel decor, without the large frame. The spider and frame were both found at Michael's.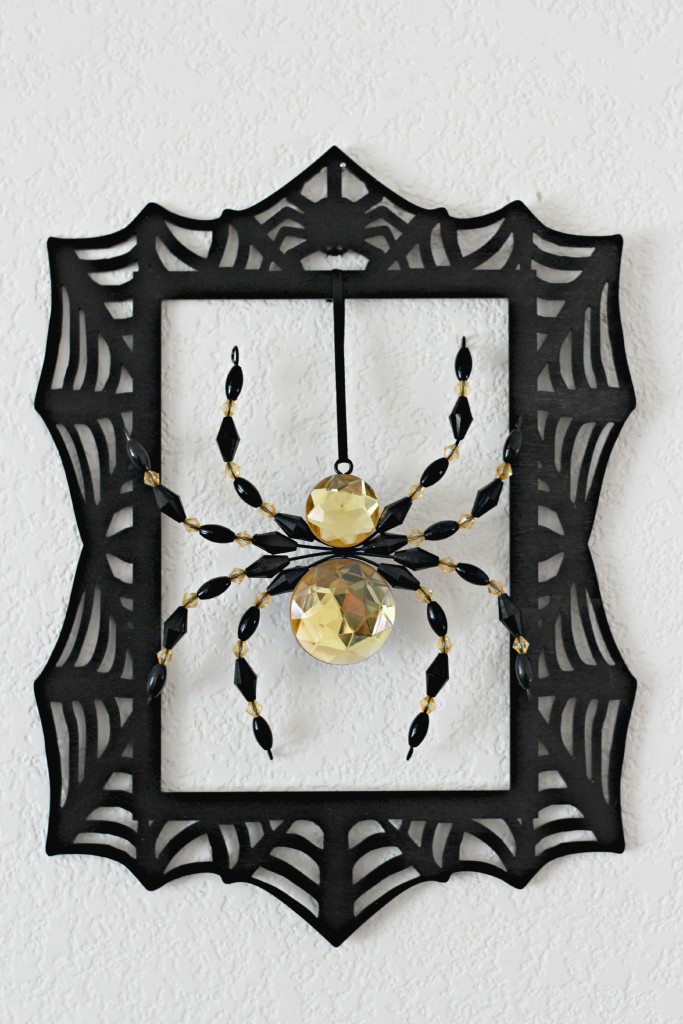 The candlesticks were spray painted black and the pumpkin spray painted white. If something isn't the color I want it to be, I just paint it. It can always be repainted.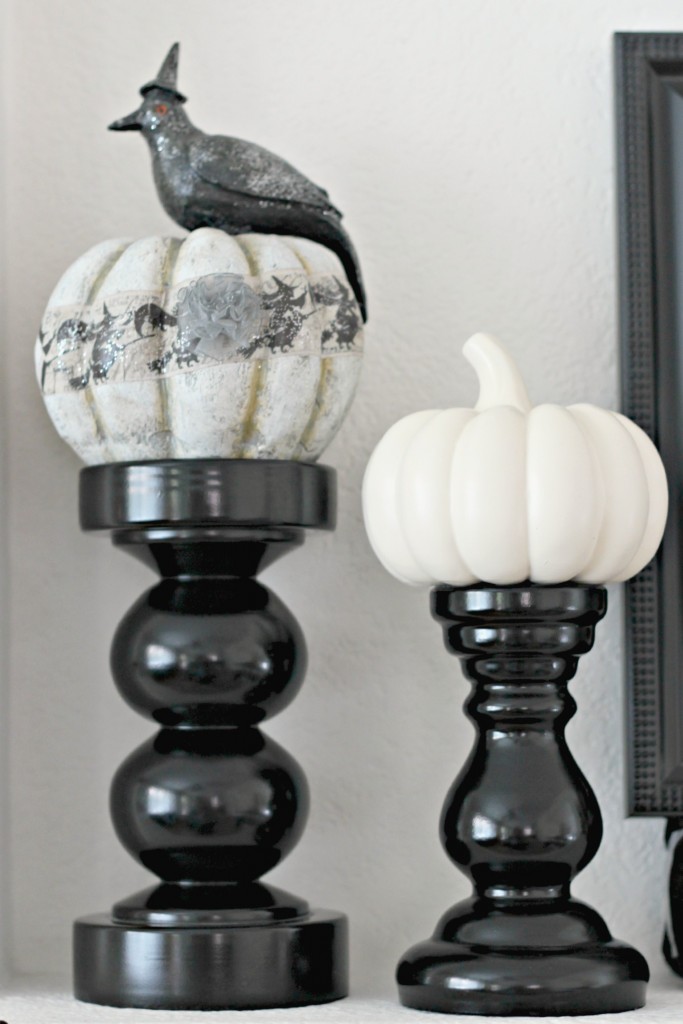 I made the "31" this year using frames and scrapbook paper I already had. I bought the numbers at Hobby Lobby. I painted them black then adhered them to the scrapbook paper with glue dots. I wanted the 3 higher than the 1 so I placed it on a little box wrapped in black fabric. The metal spiderweb was purchased at a boutique.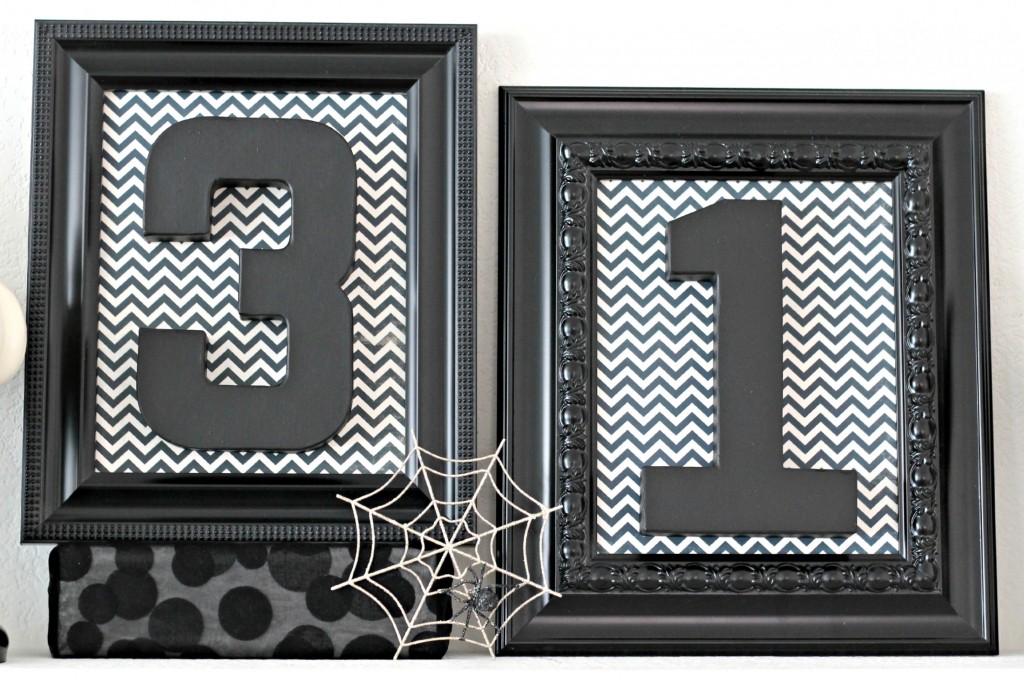 This pumpkin was a bright orange dollar store pumpkin that I transformed with acrylic and spray paint to turn into a beautiful metallic polka dot pumpkin. I love the colors and it's perfect for Thanksgiving too.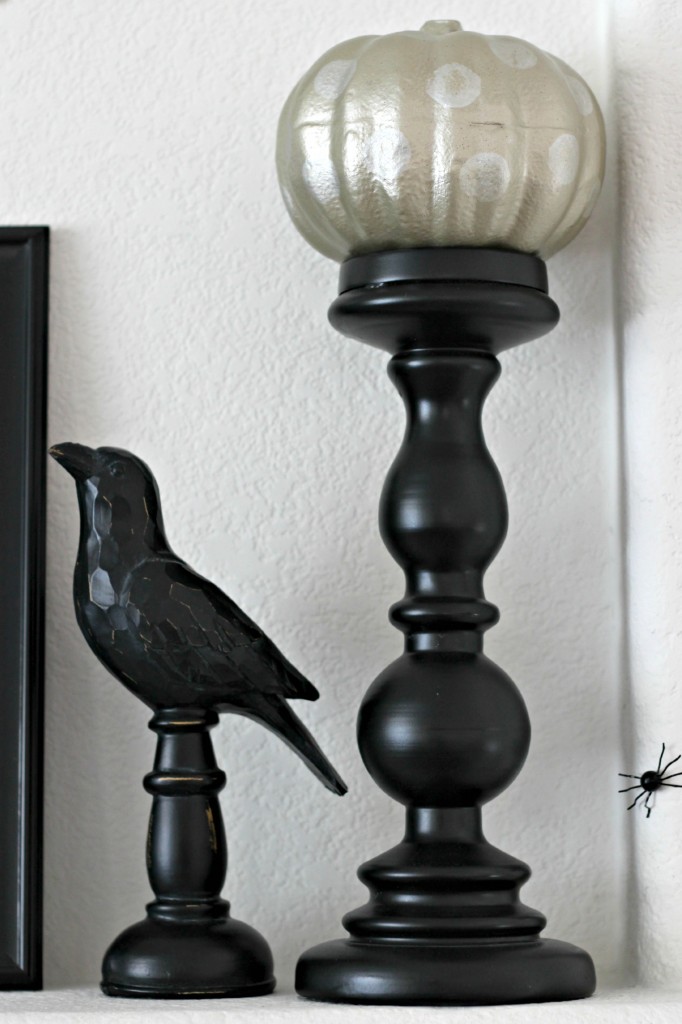 I've had these magnetic spiders for years. They are so awesome and come in 2 different sizes. I wish I could find more of them. I don't know why I love them so much. They freak me out when I come around the corner and see them on the wall.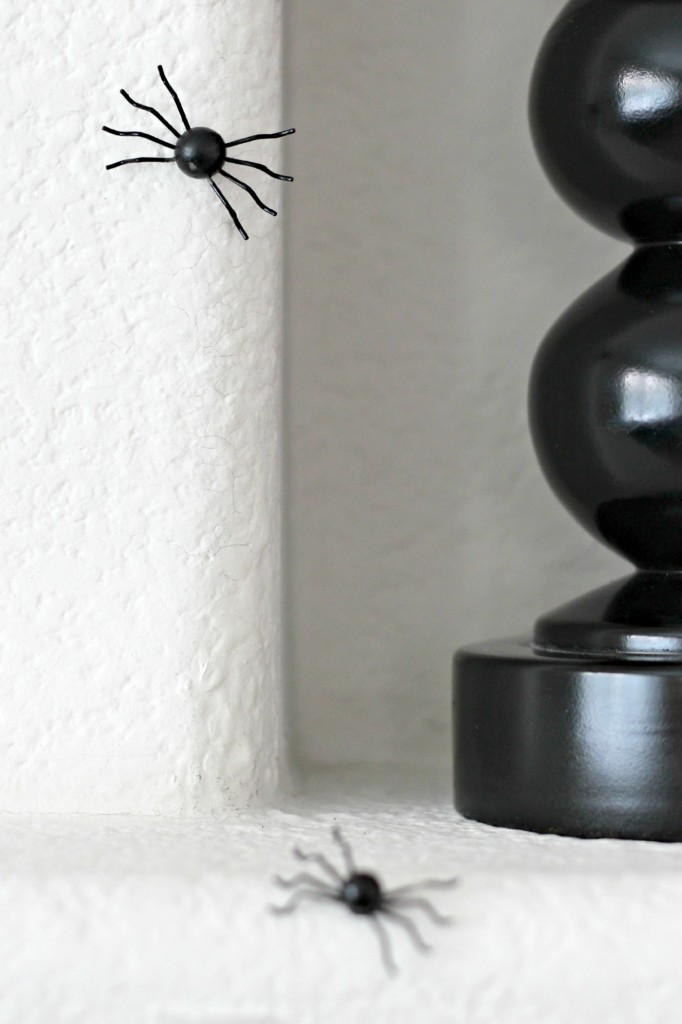 I bought this awesome banner at a boutique a few years ago. It fit's perfectly with my black and white with a little orange theme this year.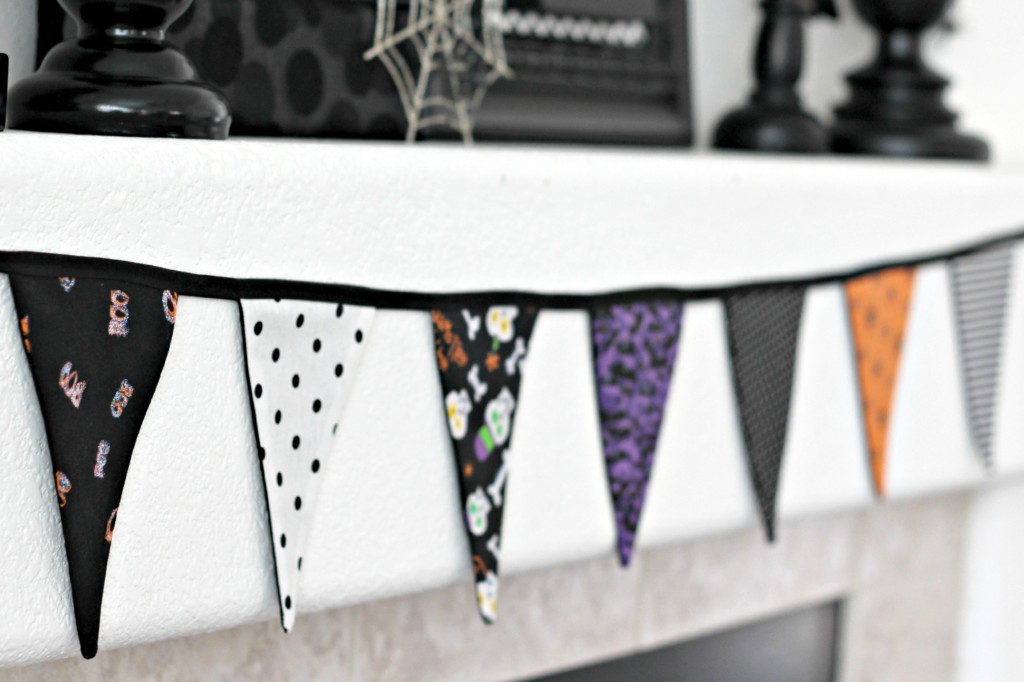 It's going to be hard to take down my Halloween decorations this year, especially on the mantel.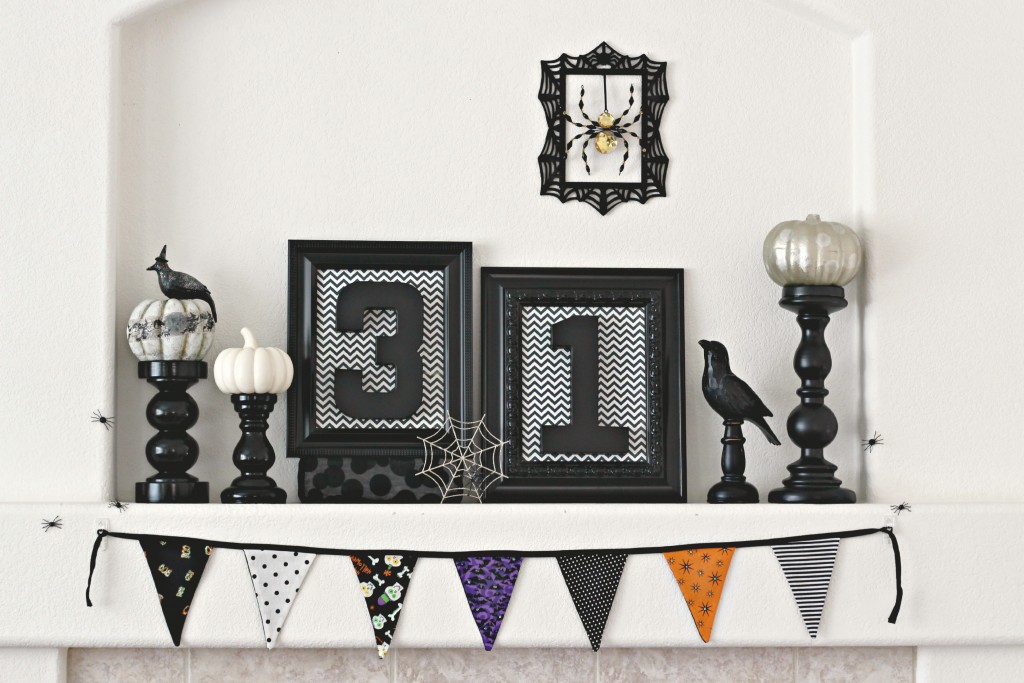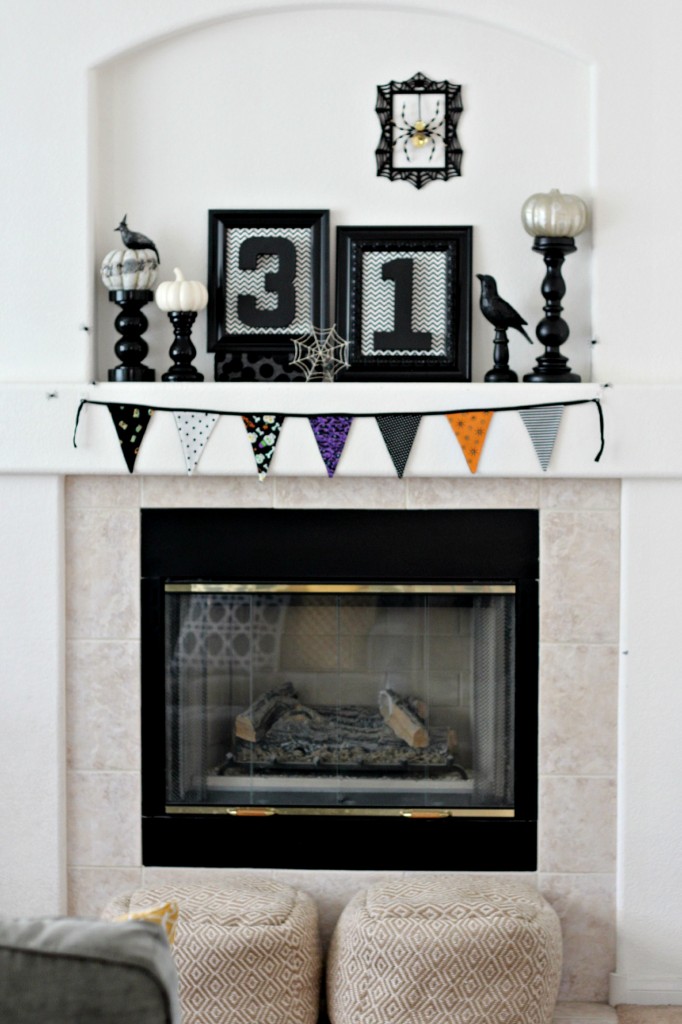 Come back later today for day 22 of the 31 Days of 15 Minute Craft Projects! I hope you're enjoying this series.