Welcome to day 22 of 31 Days of 15 Minute Craft Projects.
I have been working on so many 15 minute craft projects that my family and home is in holiday confusion. My daughter came home from school and asked why there was a mini Christmas tree in our living room. It's never to early to start on Christmas projects especially since these Reindeer Clothespin Ornaments only take 15 minutes to make. Who can resist mini reindeer? Obviously I can't!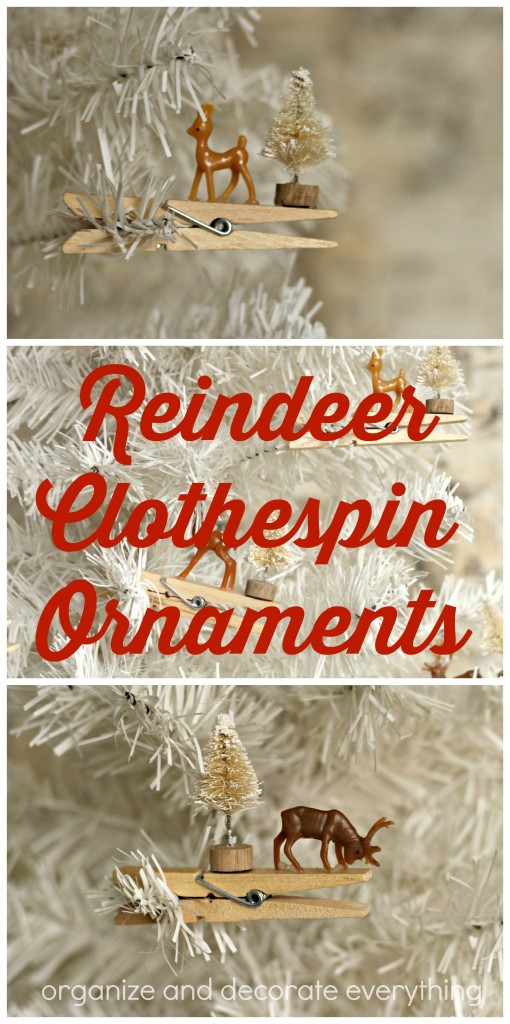 Supplies needed:
Mini reindeer (most craft stores)
Extreme Glitter acrylic paint
Clothespins
Mini trees (most craft stores)
All these supplies are easy to find this time of year.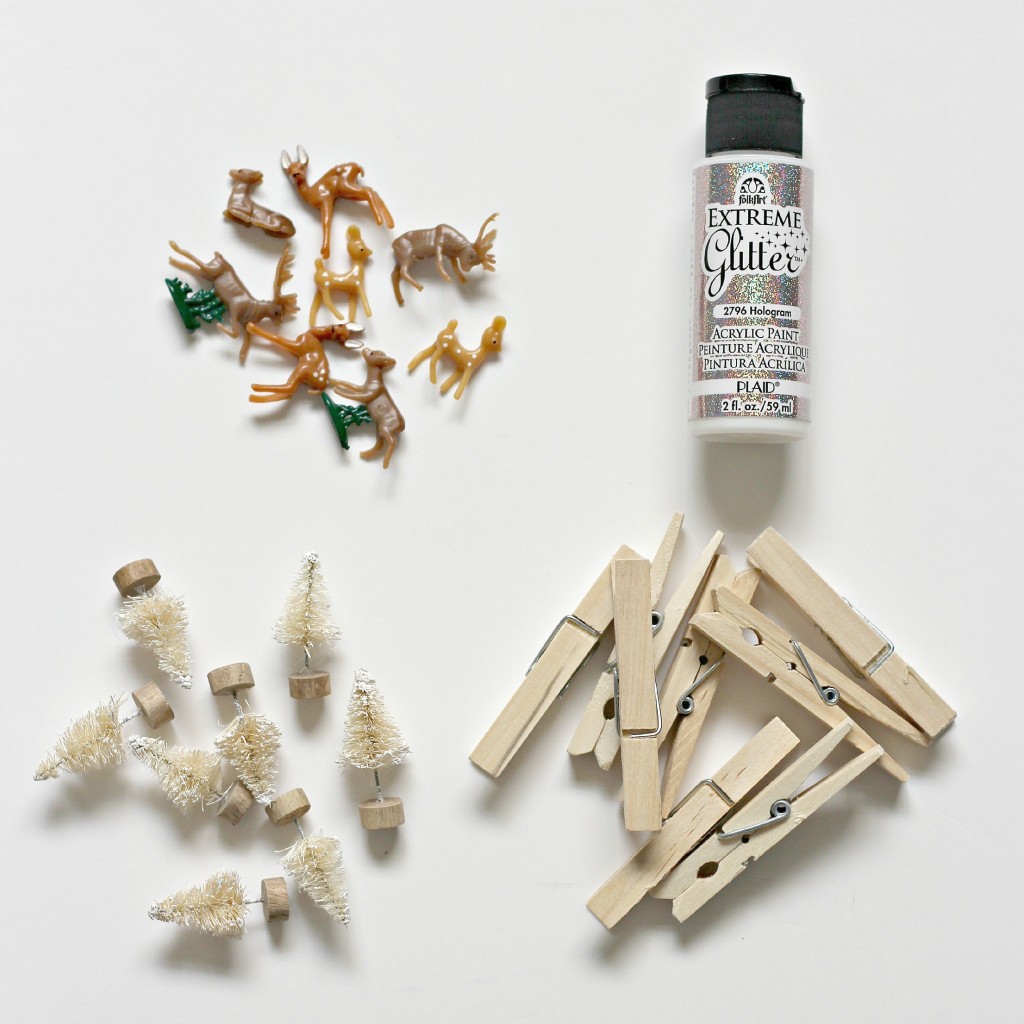 Paint one side of the clothespins with the glitter paint. It just adds a little sparkle and makes me think these little deer are having fun running around in a meadow on a snowy day. Okay, maybe sometimes I miss the snow just a little.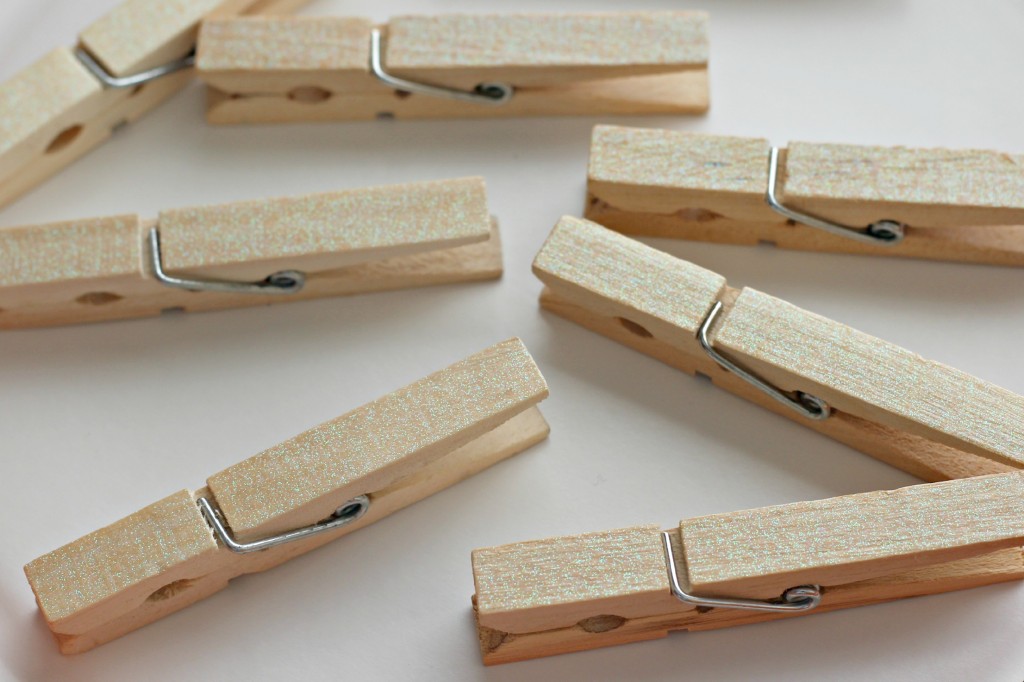 This is the simplest craft ever. Hot glue the mini tree and deer on the clothespin and that's it. How cute is this?! Okay, maybe I have a thing for mini deer but you have to admit these are adorable.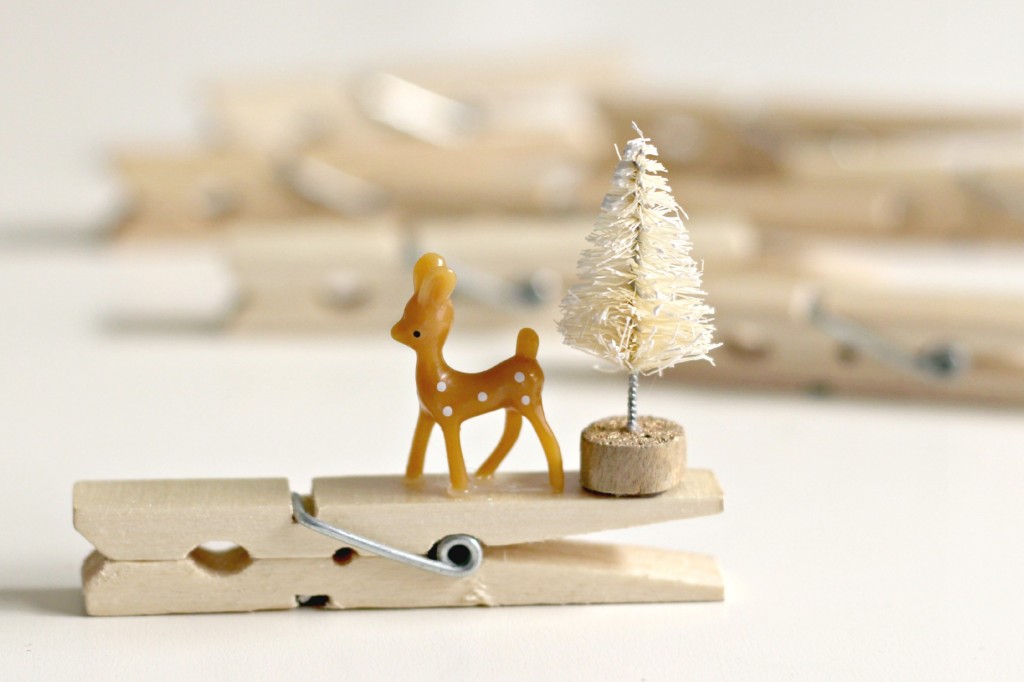 Make a bunch of them because you know just a few isn't enough.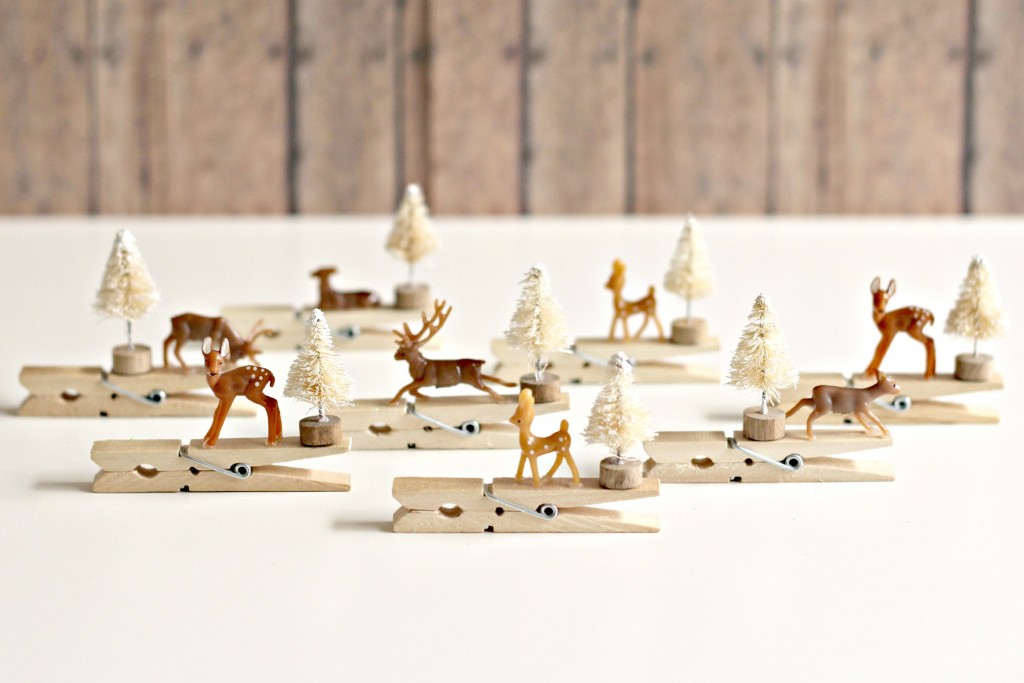 These make adorable ornaments, especially on a white tree. You know, the whole Winter wonderland look and all. They would also be adorable holding a banner or to attach a gift tag to a package. I have a feeling I need to make a lot more of these. I see a trip to the craft store today so I can snatch up all the mini deer before everyone else does.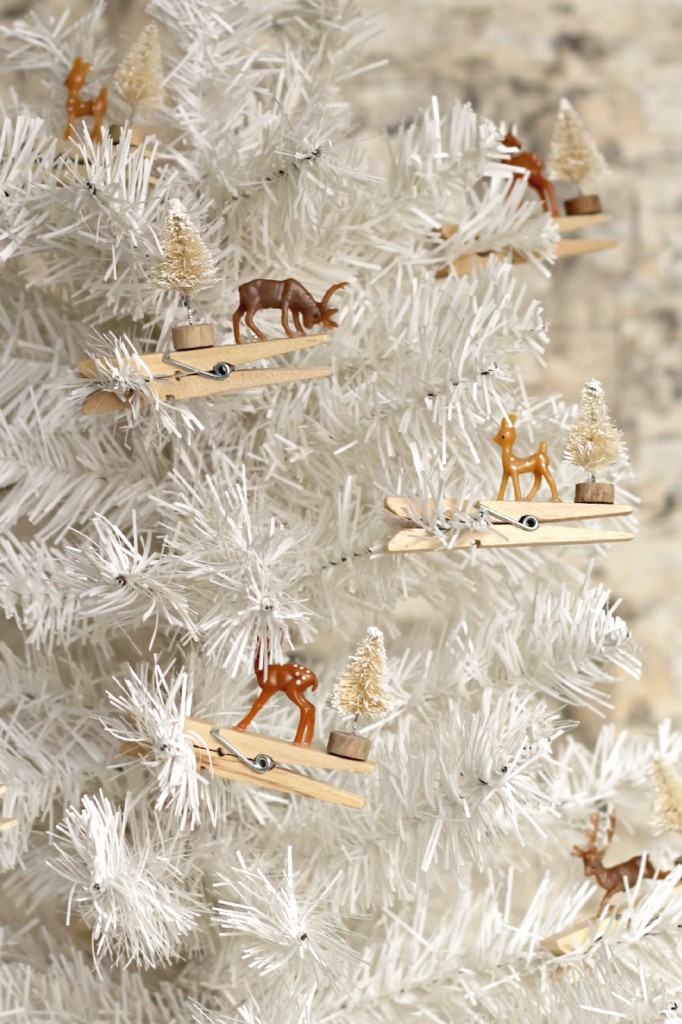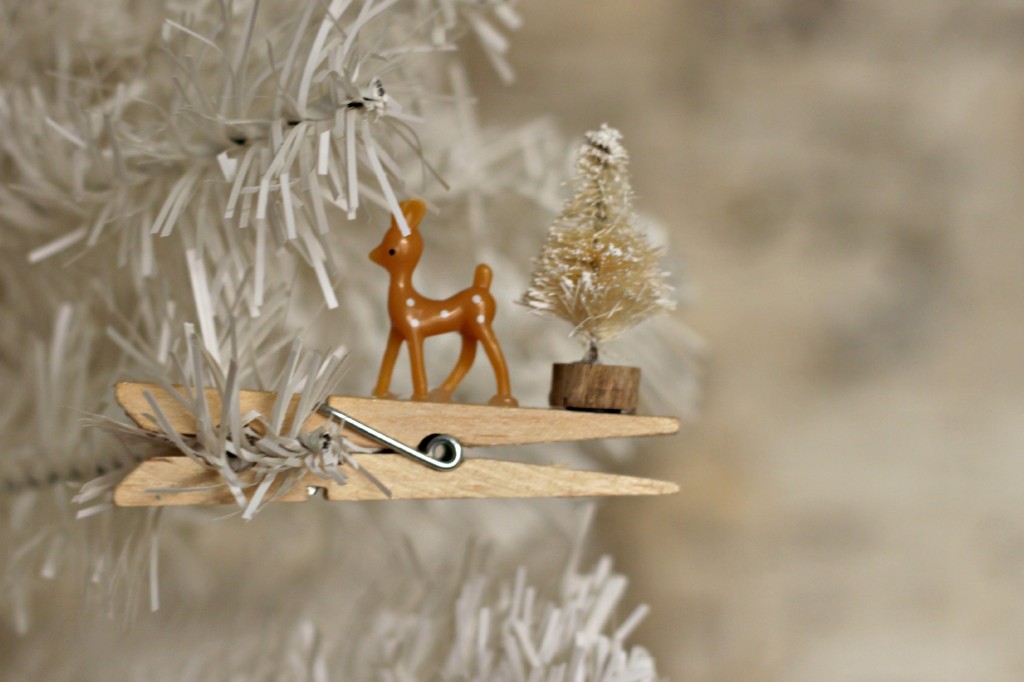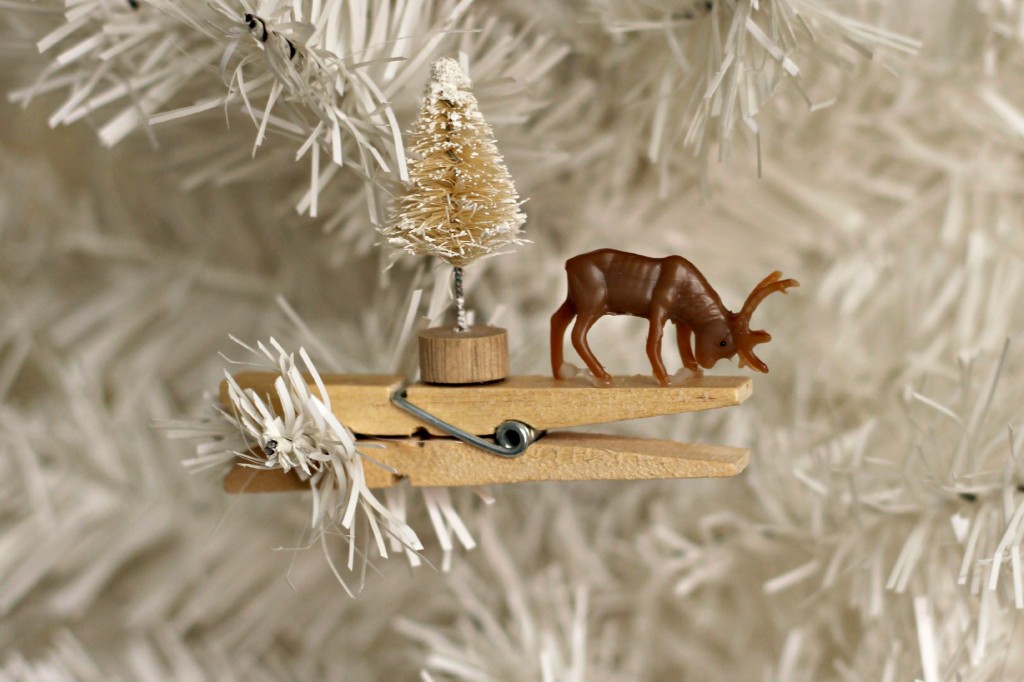 Why are mini things so adorable?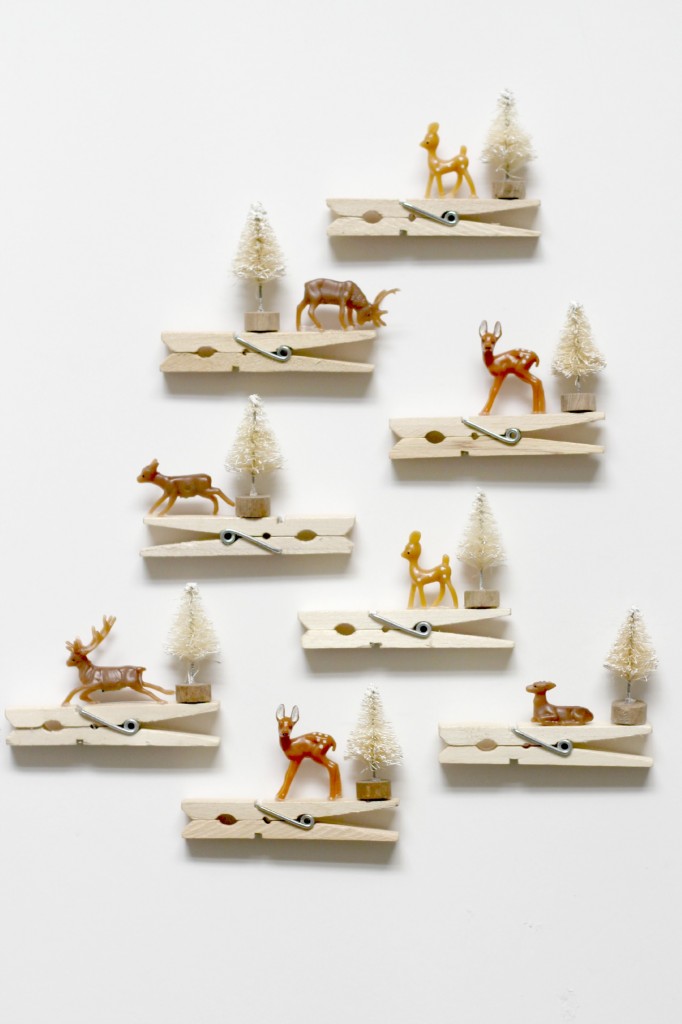 Do you think anyone would notice if I keep this tree up?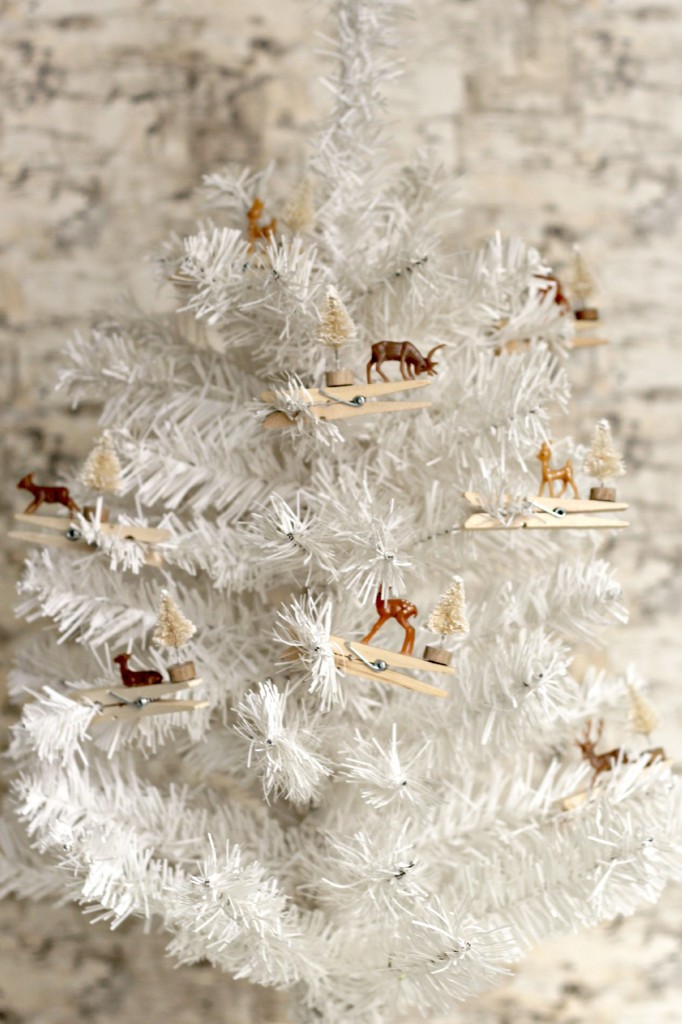 Are you ready for another 15 minute craft? Come back tomorrow so you don't miss anything.
Remember to use the hashtag #15minutecrafts on Instagram for the chance to be featured.
All the projects will be listed and linked on the 31 Days of 15 Minute Craft Projects Introduction page if you miss anything.