Welcome to day 23 of 31 Days of 15 Minute Craft Projects.
I hope you are enjoying the diversity of all the projects. I am trying to make several different types of projects so you can find at least a couple things you like and want to make for yourself. Try making these Metal and Leather Earrings. Affiliate links may be included in this blog post for your convenience. Thank you for your support.
I love jewelry, especially earrings. I bought a scrap bag of leather a few weeks ago. It came with 3 different colors of leather: teal, brown, black. I love teal and tried to find a bag with the most in it. Of course that was the hardest color to find but I got enough. I have only made one other project with leather so this is another super simple leather craft, but I love how these Metal and Leather Earrings turned out.
Supplies needed:
Piece of leather
Sharpie
Ear wires
Scissors
Filigree earrings
Jewelry hole punch
Jewelry findings can be found at almost any craft store and are very inexpensive. You can also find all of these products on line. These earrings would make a sweet gift for your mom, girl friends, daughters, sisters, or co-workers.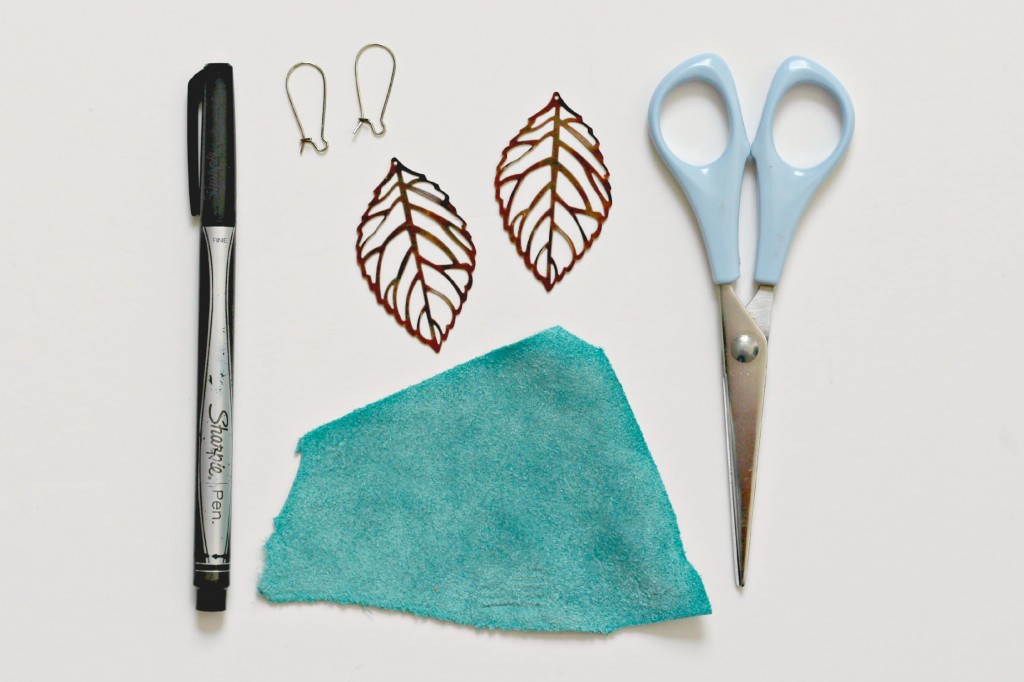 Trace around the earrings on the back of the leather. I didn't follow every little curve in the earring I just followed the basic shape. If you have a shape with more detail you can follow it more closely.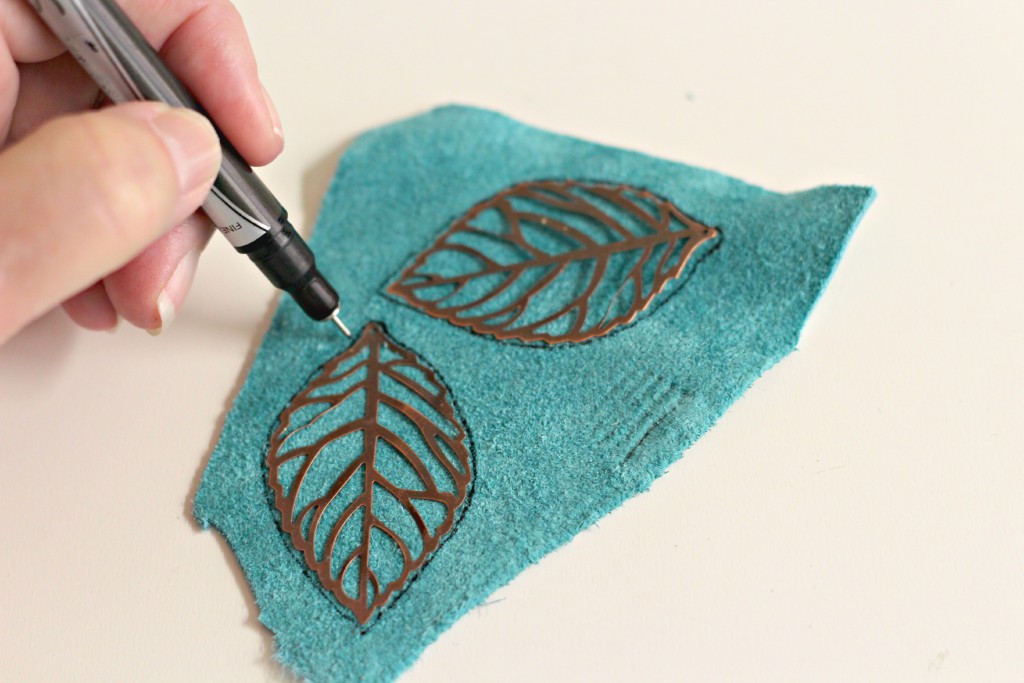 Cut out the leather earring pieces and mark where the ear wire will be going through the leather and metal earring. Place the earring piece over the leather so you can get an exact mark. Also make sure to use nice fabric scissors so you get a smooth cut.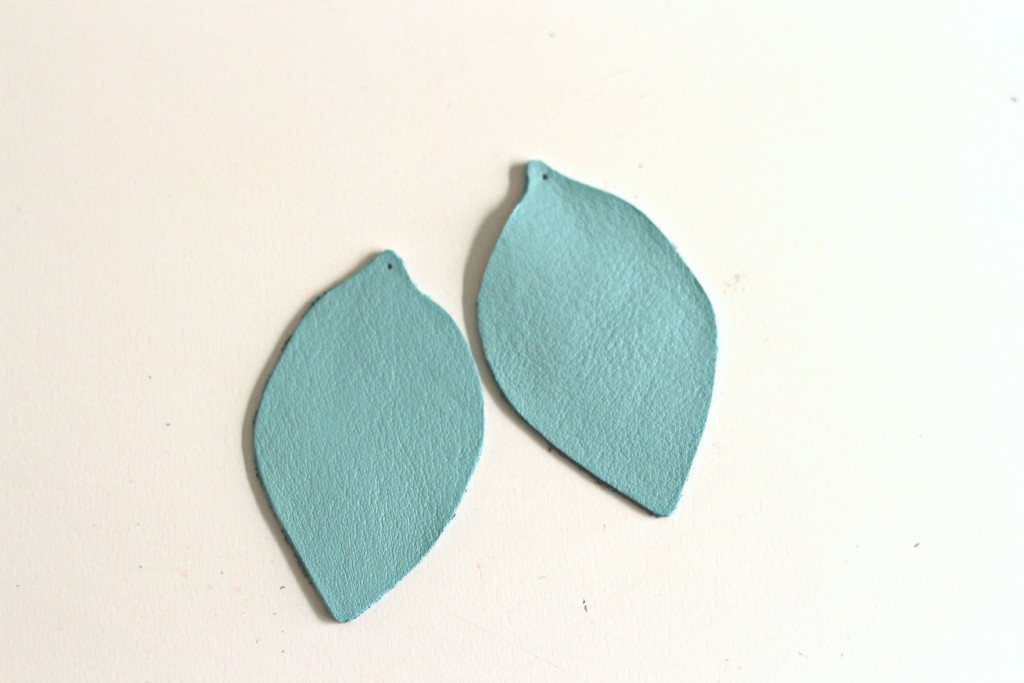 I have a jewelry punch that makes holes in metal so it also works really well on leather. It gives you a really clean punch. If you don't have a jewelry punch you can also use a leather punch or a regular punch with a very small hole.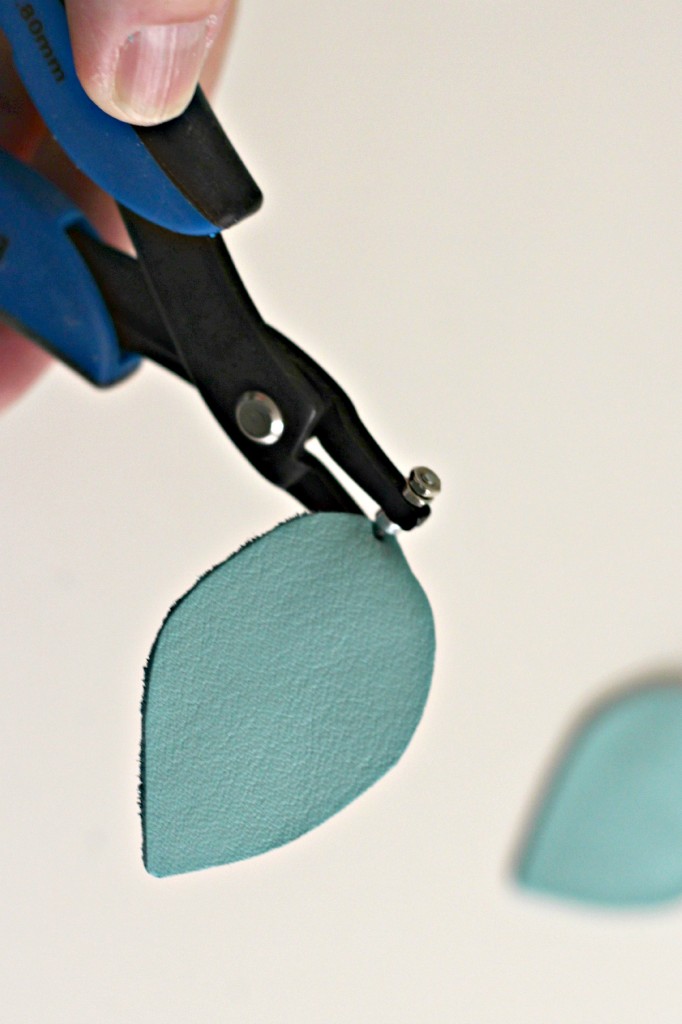 These would be pretty as just leather earrings but I really like the layering and texture of the two pieces together. Place them on the ear wires and they're ready to wear. If you want to change the look of these earrings just change the color of the leather that's on the back. You could very easily make an interchangeable set of earring to give as a nice gift.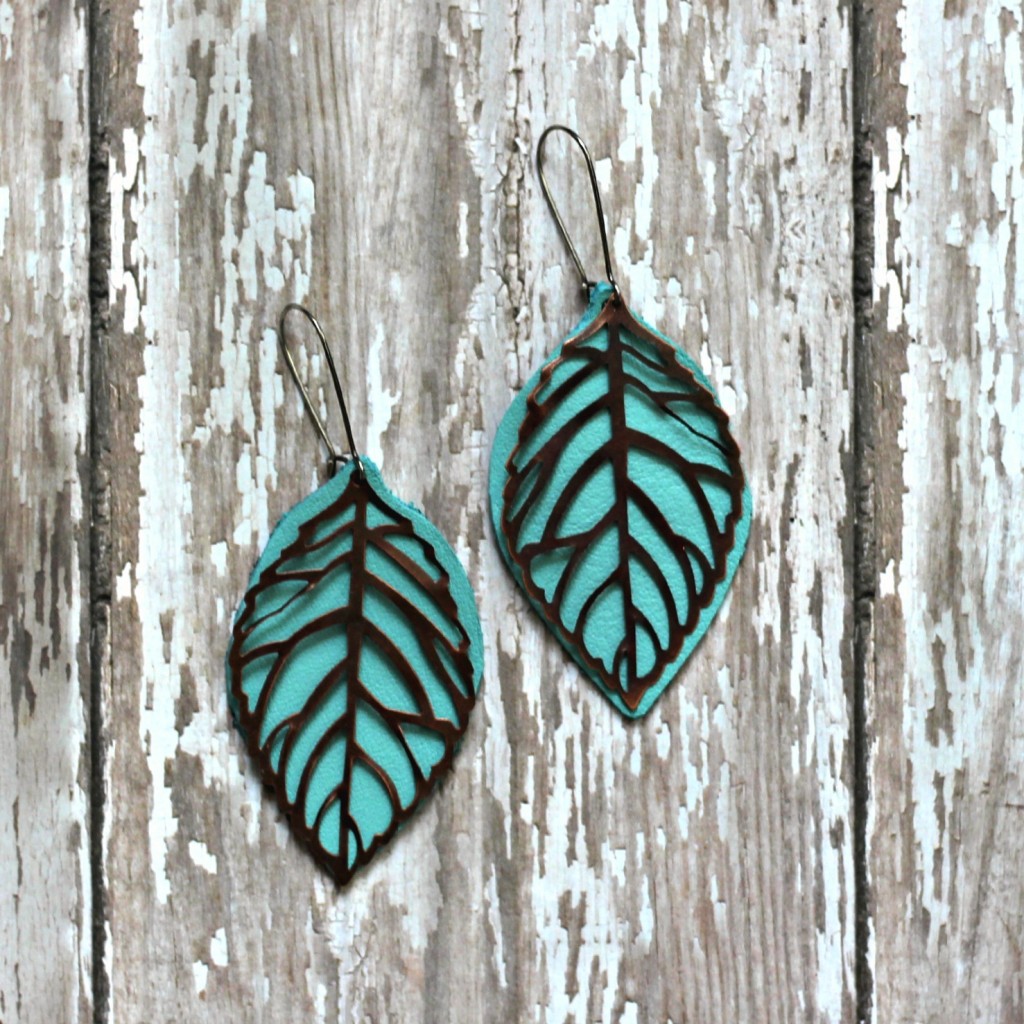 Not a great picture of me but I wanted to show you how cute they are on. Yes, I badly need a hair cut and color, just focus on the cute earrings.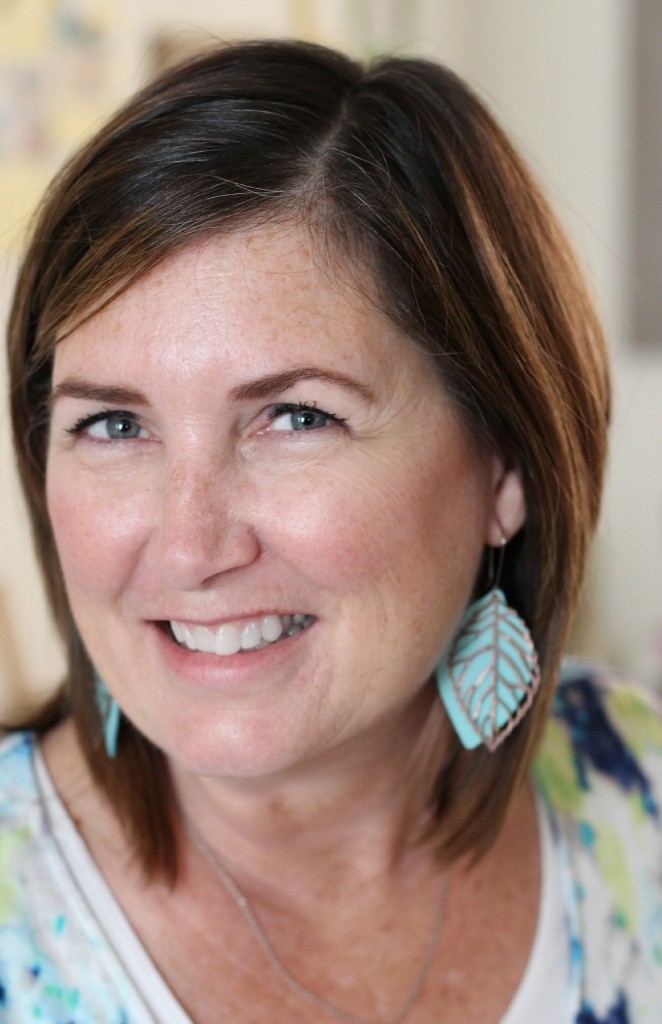 Are you ready for another 15 minute craft? Come back tomorrow so you don't miss anything.
Remember to use the hashtag #15minutecrafts on Instagram for the chance to be featured.
All the projects will be listed and linked on the 31 Days of 15 Minute Craft Projects Introduction page if you miss anything.
Pin it for Later: