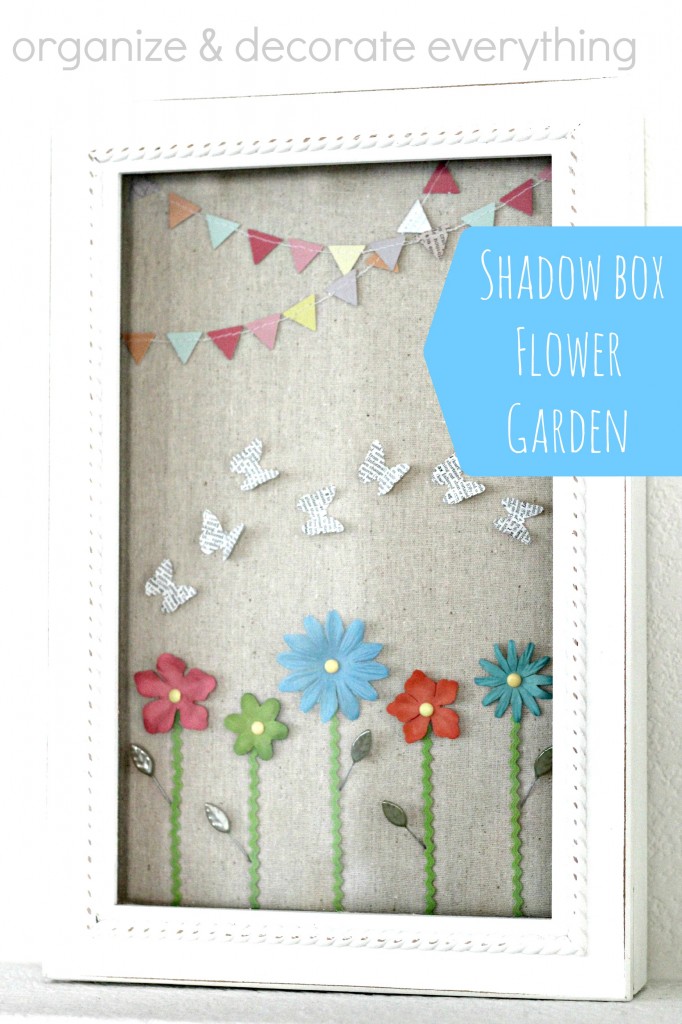 I remember I had this awesome shadow box tucked away under the stairs and decided it would be fun to make a shadow box flower garden for Spring. I grabbed a few craft supplies and got busy.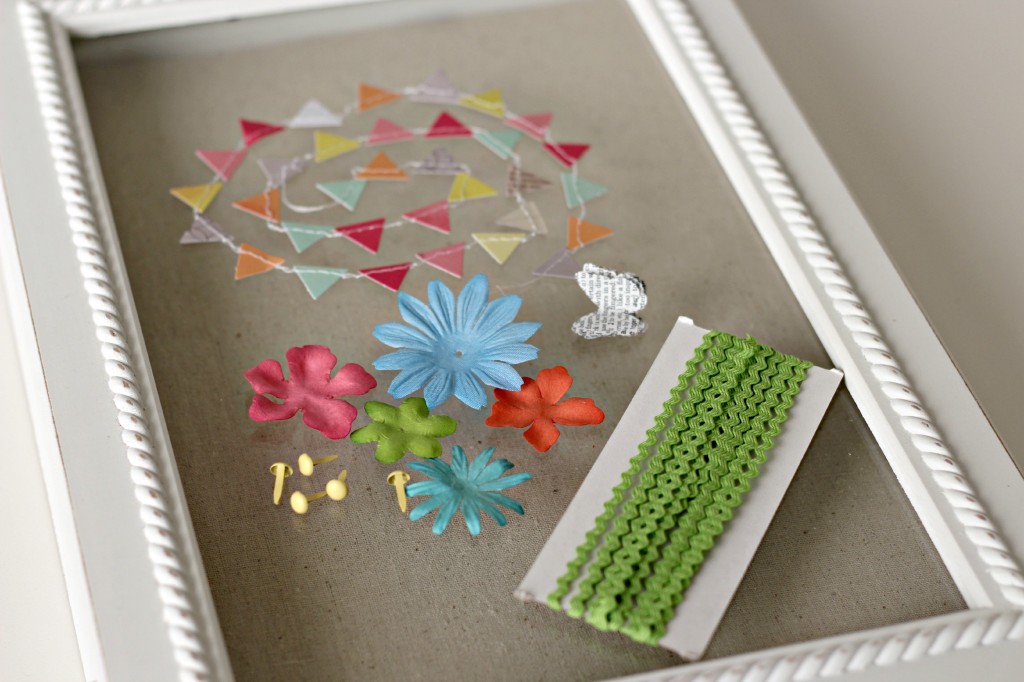 I used some flowers, brads, ric-rac, leaf pins, paper butterflies, and a small banner.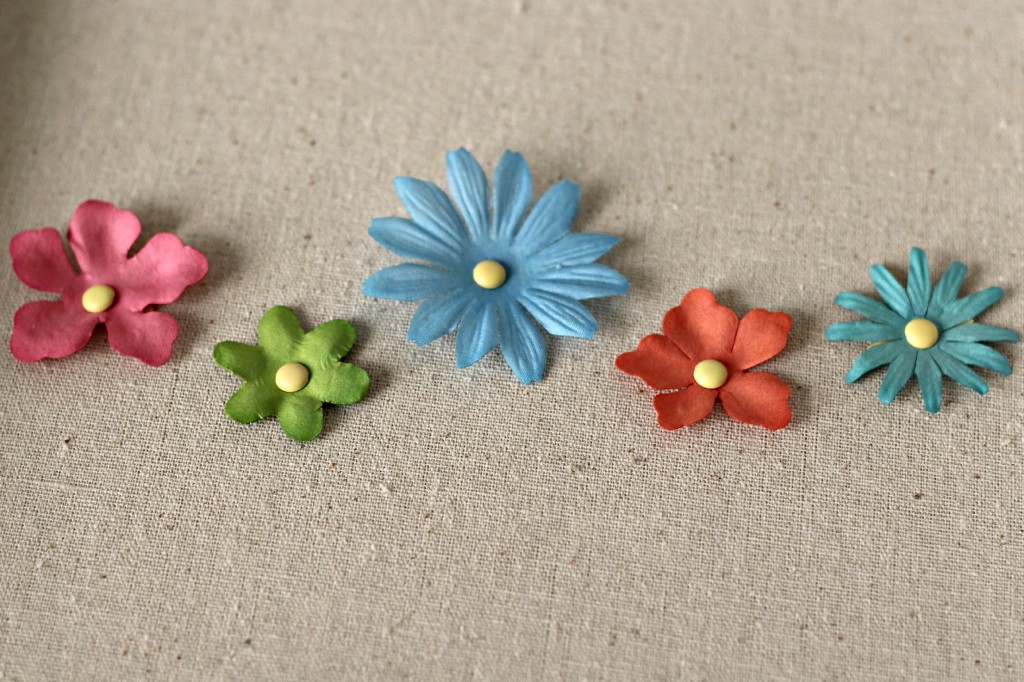 I started with different types and sizes of flowers then added a yellow brad to the center of each. I secured them to the padded back using a glue dot in the center of each flower. They hold well but they're also easy to get off this surface when I want to change it.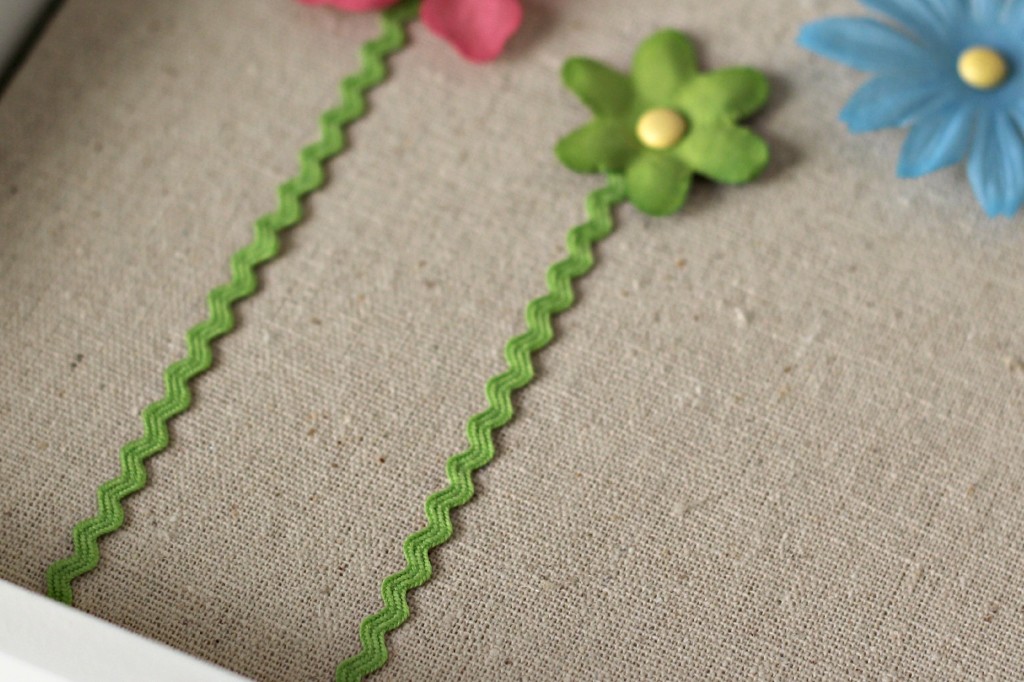 Then it was time to add the green ric-rac for the stems. I also used glue dots to secure the ric-rac on the top and bottom of the stem.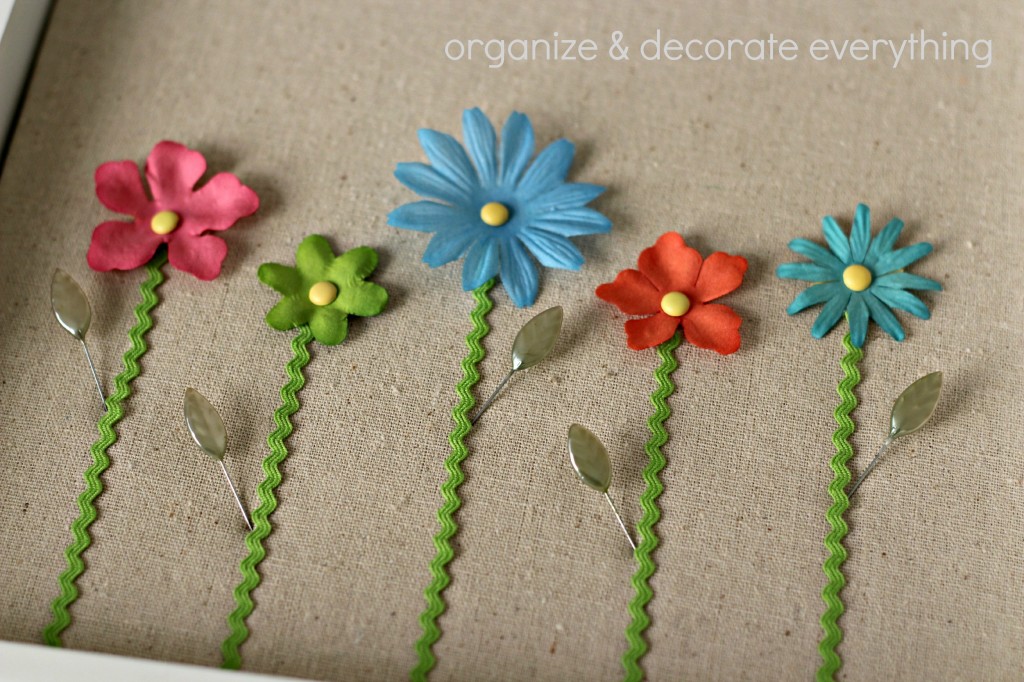 My favorite thing was when I realized I had these sweet leaf pins. They were perfect for the stems.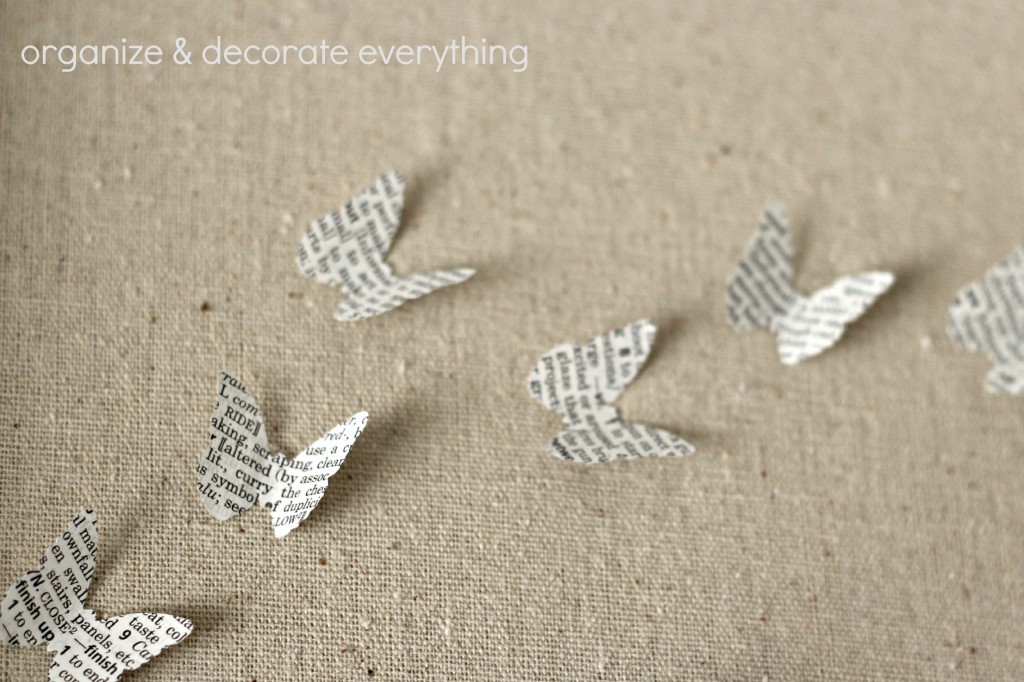 Next I added these dictionary butterflies I made a few years ago. I secured them with glue dots in the center of each butterfly and lifted the wings up a bit to make it dimensional . I still really love these butterflies!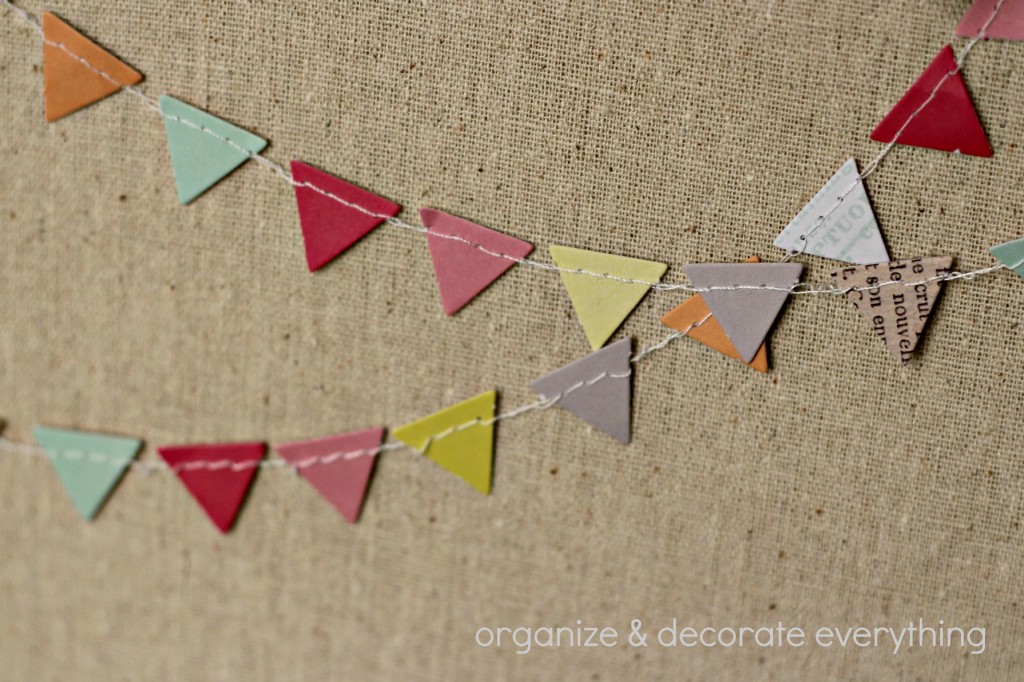 Then I added the banner. I wish I could remember the scrapbook paper company this banner came from.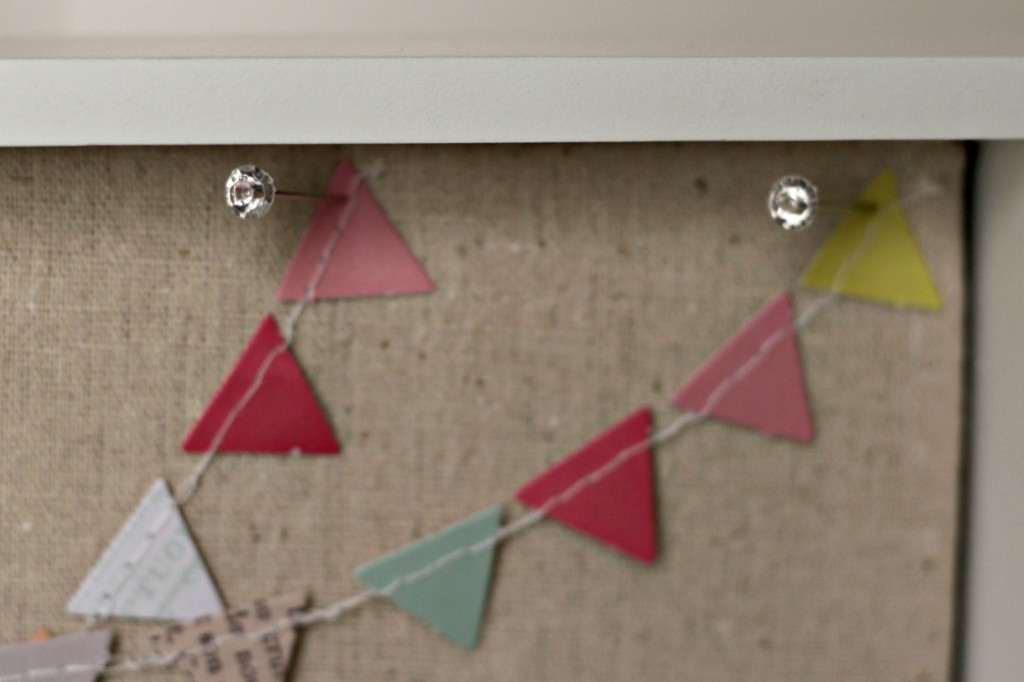 I secured the banner with pretty stick pins.
Here it is with the shadow box open so you can see it a little better. I think it turned out really cute, especially since I only used things I already had in my craft room. Now I need to get the rest of my Spring and Easter things out.
I'm linking to these awesome blog parties:
Inspire Me Monday at Sand and Sisal
Check Out These Related Posts