Make these Glitter Heart Jars using recycled glass jars, a cut out shape, a lot of glitter, and flameless tea light candles.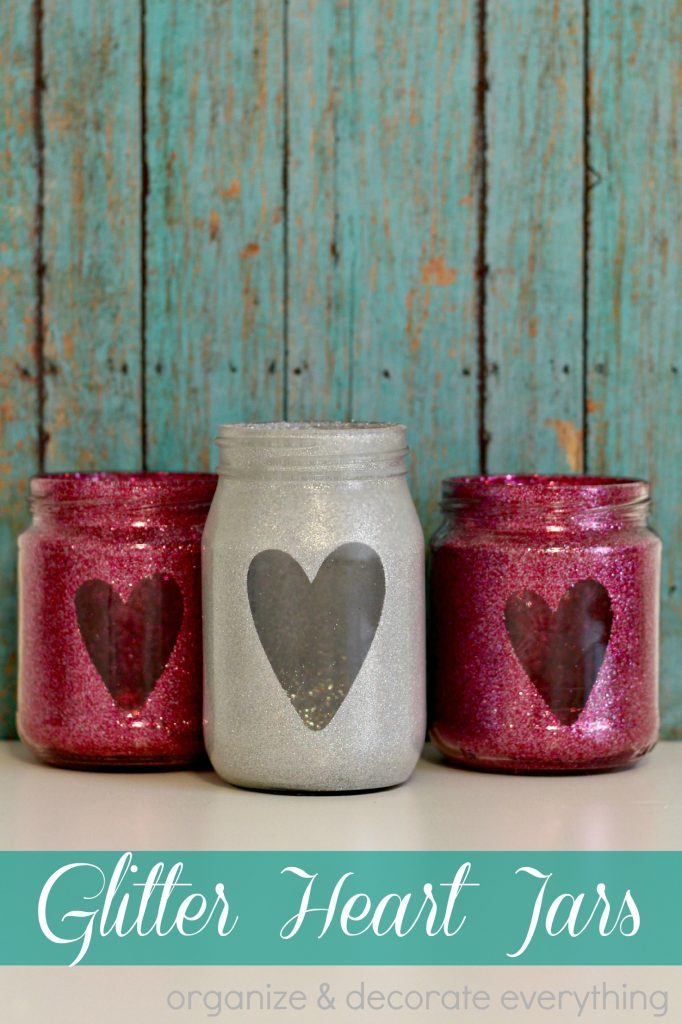 Emilee made these for Valentine's Day and her bedroom before she left for her mission. I helped her a little just to give her a few tips. She's worked on several craft projects with me and I have to admit I love that she likes being creative and thrifty like her mom. It's possible to create beautiful things without spending a lot of money, especially for holidays and parties when the items won't be displayed for long.
Supplies for the glitter jars:
glass jars (recycled food jars)
fine glitter
vinyl shapes (use scissors or personal cutting machine)
adhesive spray
flameless tea light candles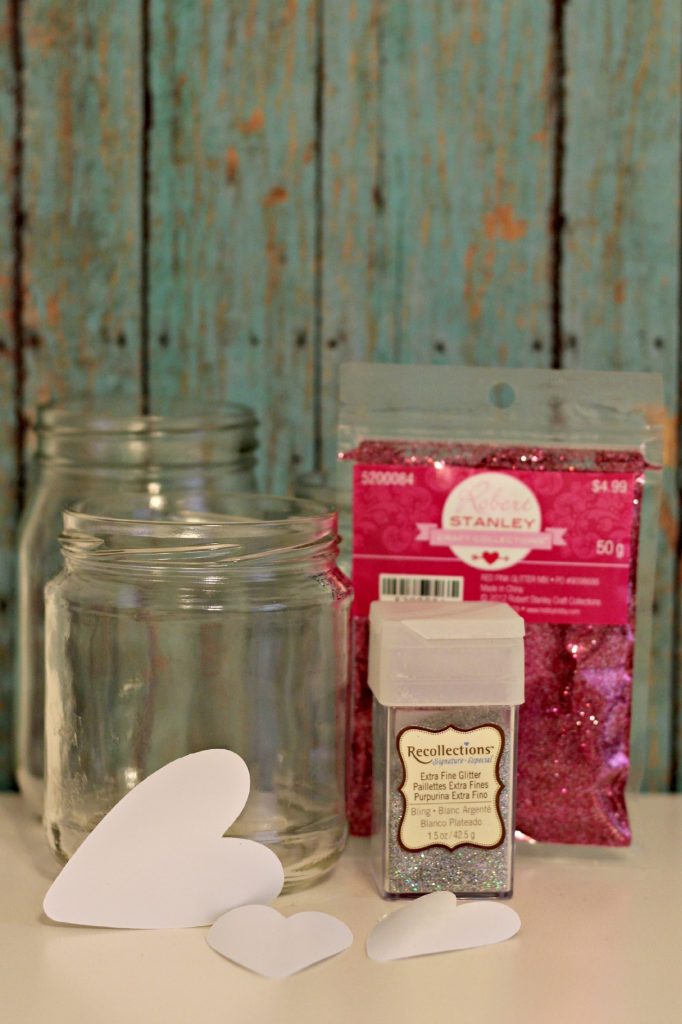 Decide on the shape you want to use. Of course, we used a heart shape because of Valentine's Day. I used my personal cutting machine to cut it out of vinyl but you could also use stickers. Position the vinyl shape and attach it to the inside of the jar. Spray the inside of the jar with a light coat of spray adhesive then sprinkle in a generous amount of glitter.

Use the jar lid or a plastic bag to cover the opening while you shake the glitter around the inside of the jar. Pour the excess glitter out of the jar and onto a paper plate then pour it back into the bottle once you have finished all of the jars. Once the glitter has dried about 15 minutes peel off the vinyl shape. Use a craft knife to grab the edge of the shape to peel it off.

She did such a good job and they're perfect for Valentine's day. They would also be fun to make with stars and use as a little night light. Or a shamrock for St. Patrick's day, a bunny for Easter, or a tree for Christmas. The possibilities are endless.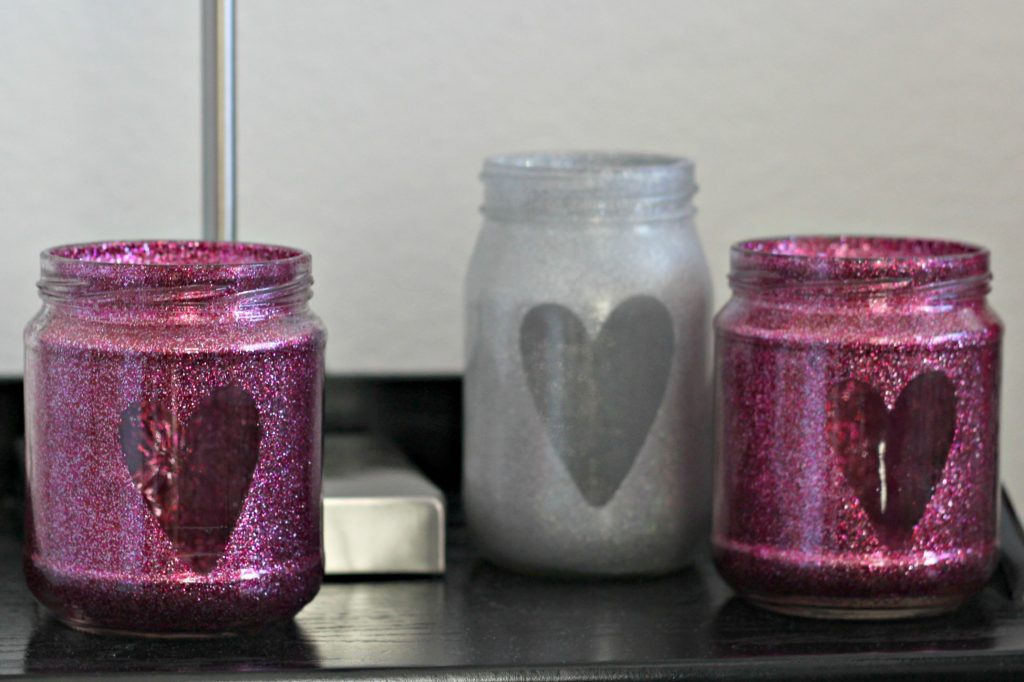 They look even more festive with the tea lights on.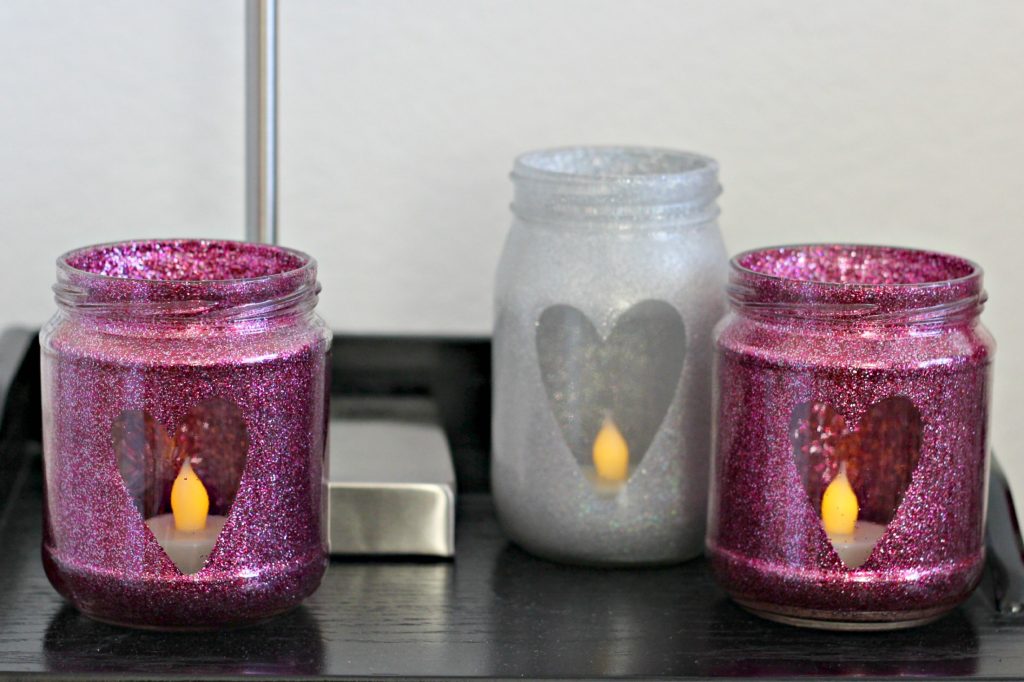 Aren't they glitter-ific? I'm ready for more jar crafts now.