Meal Planning 101 to help you save time and money while planning meals for your family.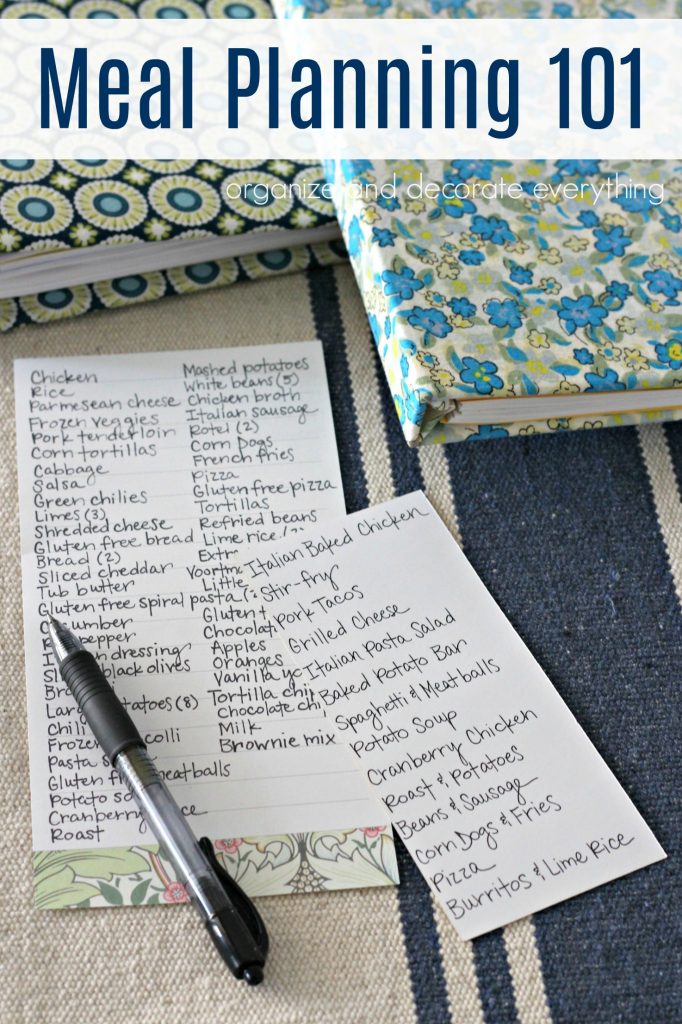 Why meal plan? If you're on a budget the easiest way to save money is to meal plan. We use a cash envelope system to budget our household which means we already have a certain amount of money allotted for food each month (and we don't go over that). I meal plan 2 weeks at a time. I might do it a little different than some but this is what I've found works for our family. It's really simple and only takes about a half hour every 2 weeks.
The first thing I consider while planning our meals is how busy our weeks will be. Because my kids are older we take turns preparing meals, so the next thing I consider is what they want to prepare on their night. We have a few meals that always seem to be in the rotation especially on busy weeks, but I also like to try a few new meals and add them in when we can.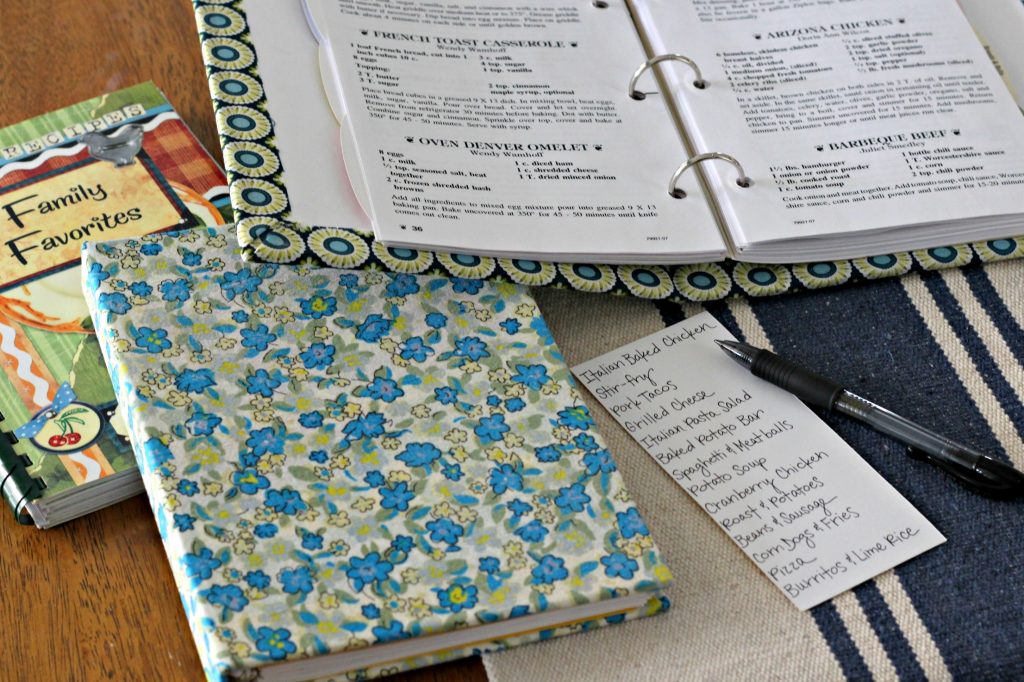 Once I have the meals planned I start the shopping list. I usually do the shopping on line and have it scheduled for pick up the next day. I save time and money by shopping on line. If it's offered in your area I would suggest trying it out. Another good thing about shopping on line is that the app will save my favorites which makes shopping even faster and easier. Also I don't buy food I don't need when I'm not wandering through the store aisles.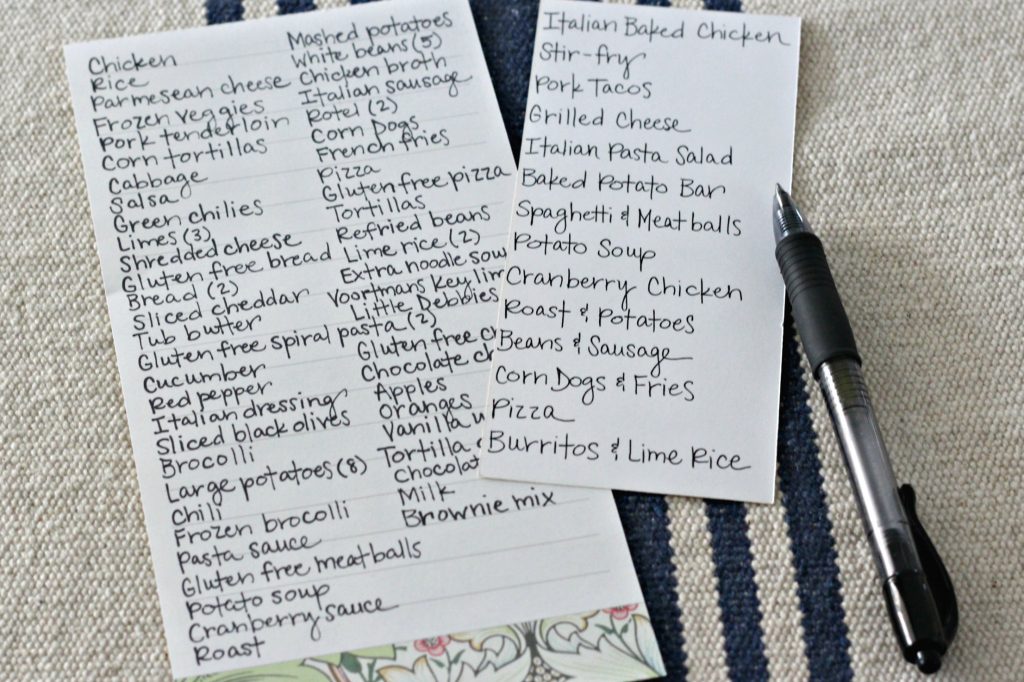 I tick the food off as I order but every once in a while the store won't have what I need so I circle it and pick it up at another store. I also have learned to pick up produce weekly so it doesn't go bad before it's eaten.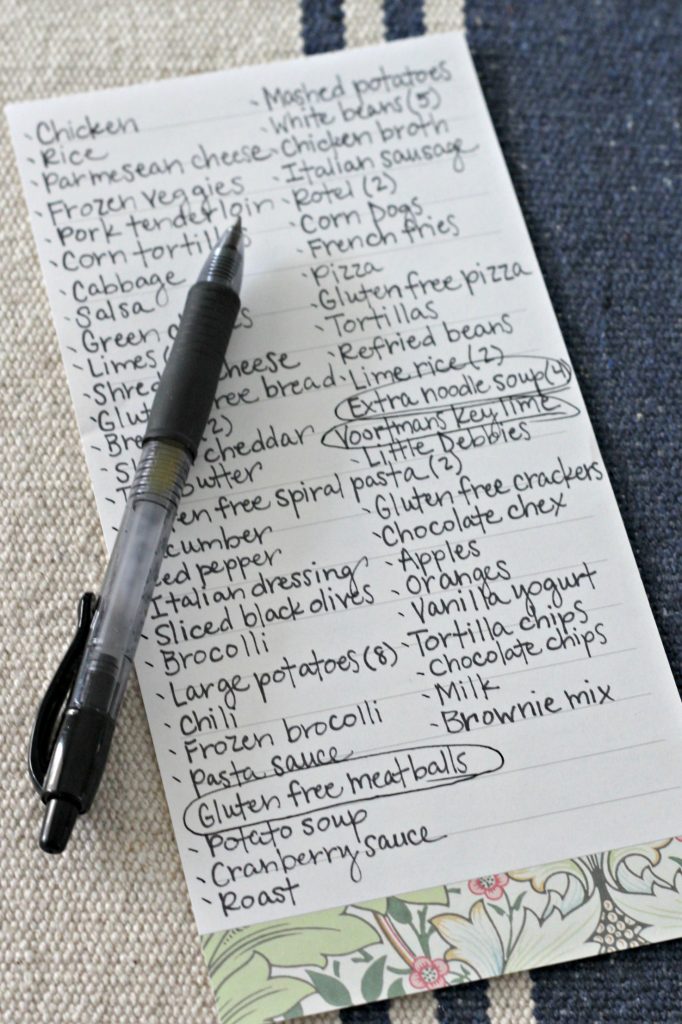 We keep the 2 week meal plan on the side of the fridge. The family member who is cooking for that day chooses what they want to make then marks it off the list. It's super simple but we've been doing it for a long time and it works.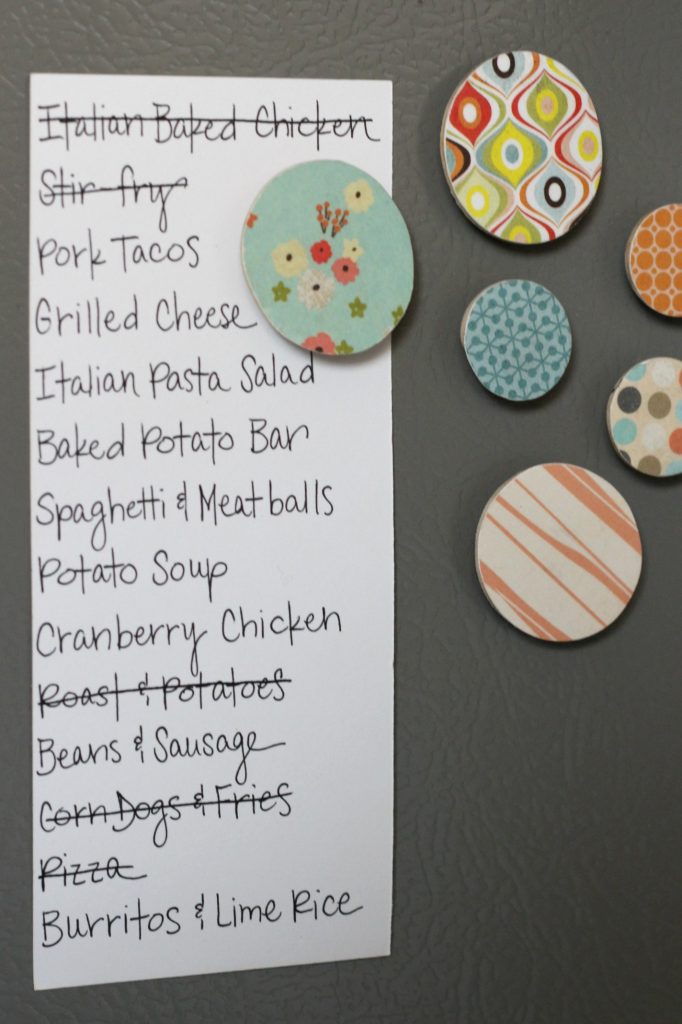 If you want another way to display your meal plan I have a cute Weekly Menu Printable for you to print out and use. I would laminate it so it's easy to use over and over again. Give meal planning a try and see how much money and time you save.
Pin it for later: