What do you do when you don't have a linen closet? I've shared posts on organizing a linen closet but some of you don't have one in your homes. So today I'm sharing other Linen Closet Options to use in your home.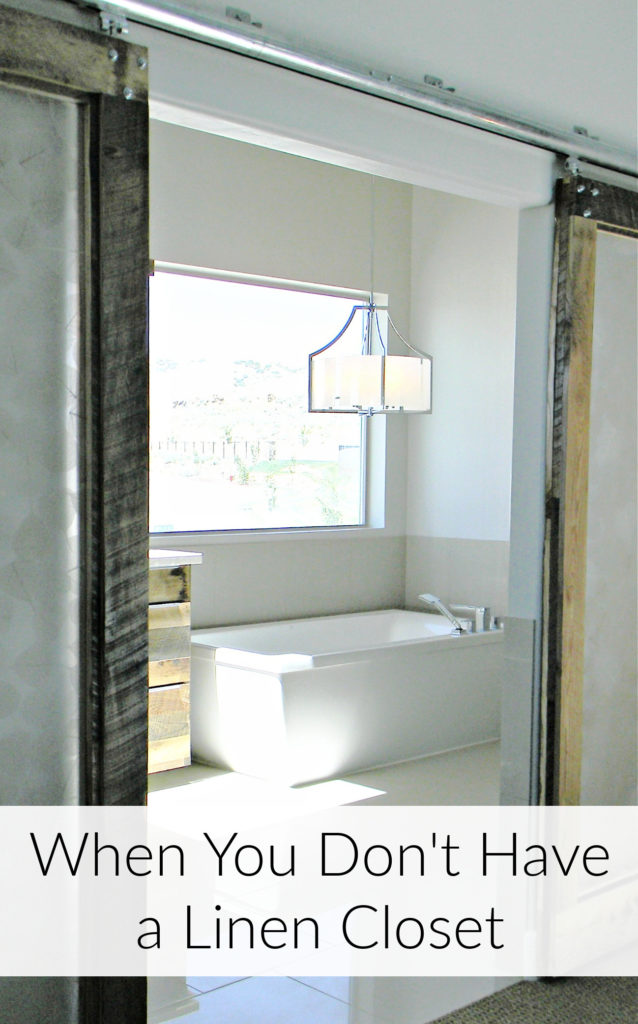 We've lived in our house several months and guess what? There's no linen closet. There are 3 bedrooms and 2 bathrooms and only one small coat closet so storage options are limited. This is where being organized and decluttering regularly is very beneficial. So what do you do when you don't have a linen closet? Here are some options for you.
Linen Closet Options
If you have space in a bathroom or hallway a cabinet is a good option for linen and towel storage. It can be in a central location or you can have one near each bathroom. This one is rather small but use the space that is available to you.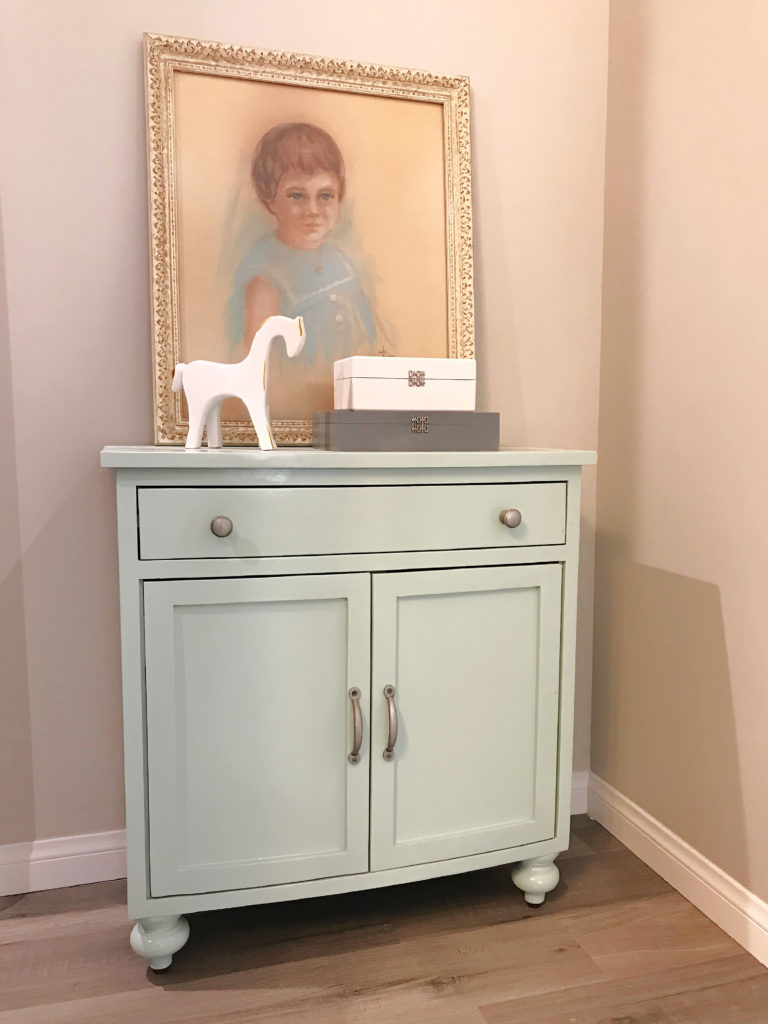 Another option is to use the space under the bathroom sink. Use shelves or containers to divide up the space and separate the linens and other supplies.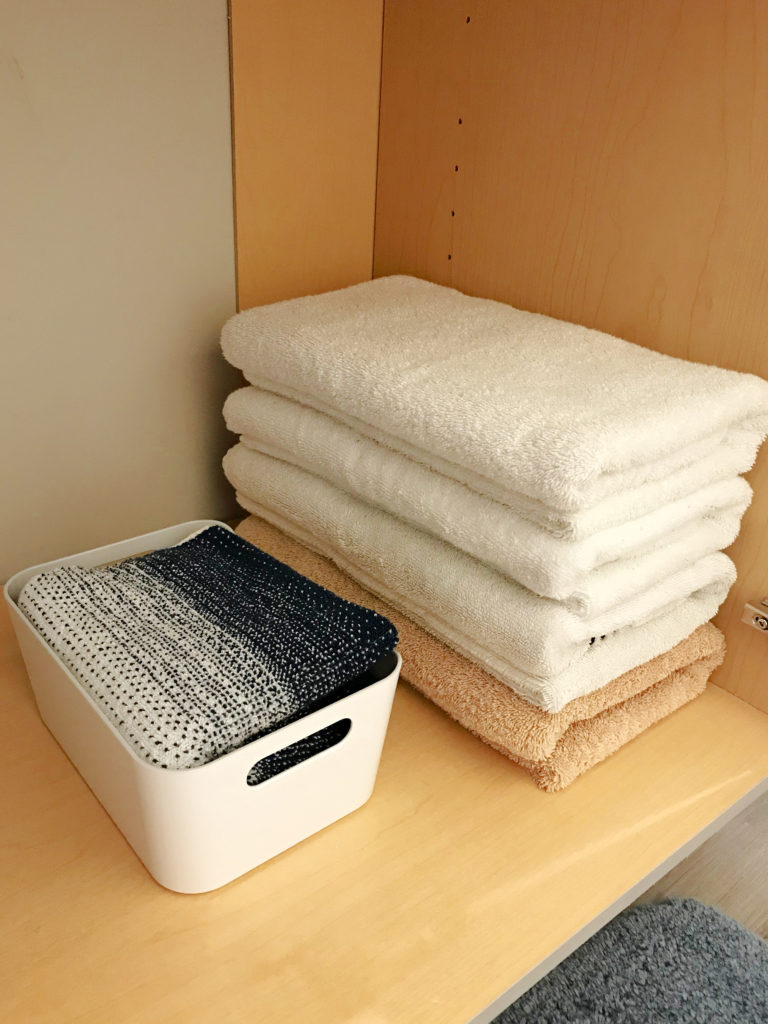 I'm still searching for a basket to hold the towels in the cabinet under the sink. But this arrangement has been working well for the time being. Now is a great time to go through towels and maybe upgrade a few that are worn.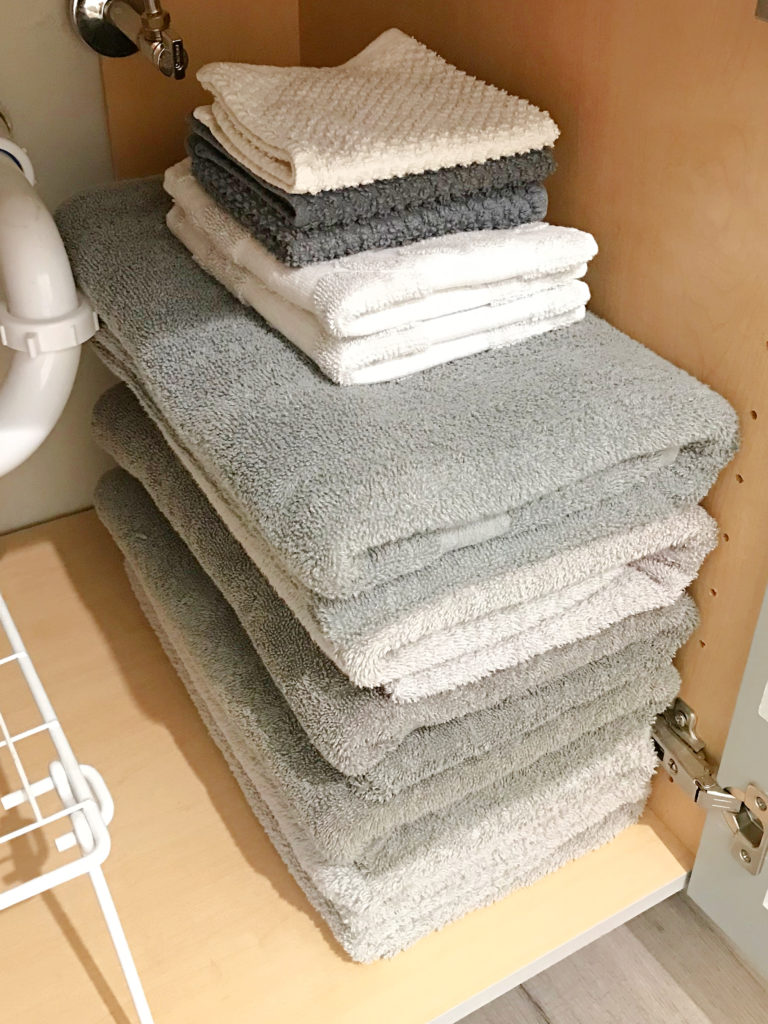 I think with everything that's happened recently we've realized that we need a supply of toilet paper. The best place I've found to store toilet paper is under the bathroom sink. Another great option is if you have a cabinet or shelf above the toilet.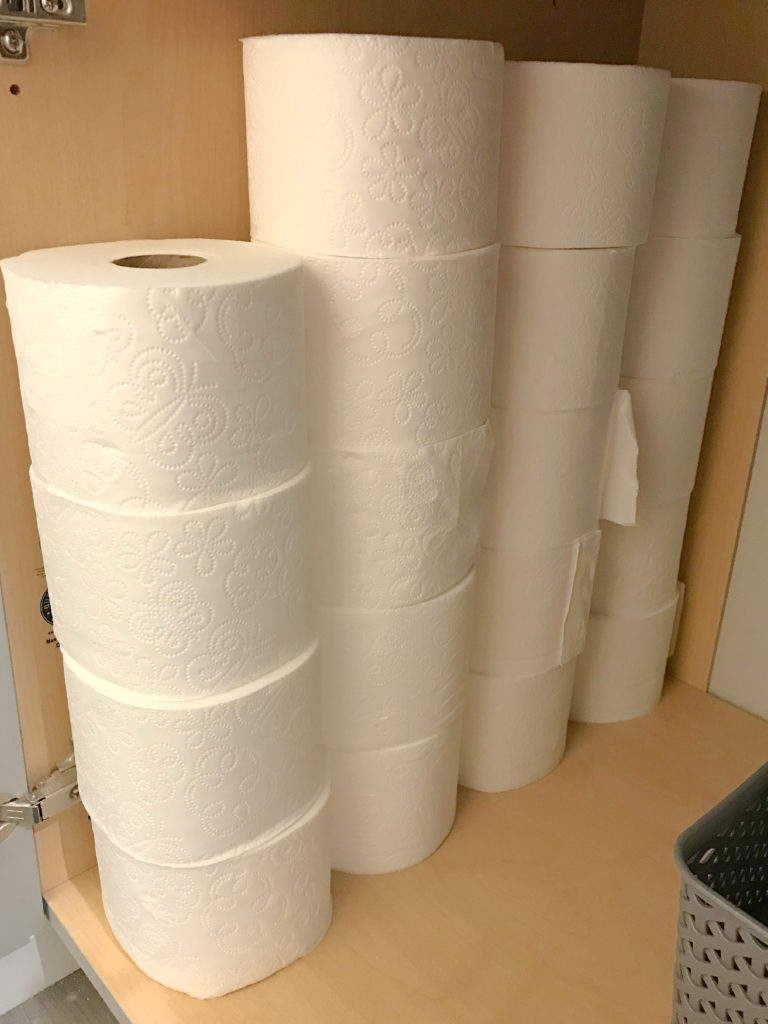 We store our pool/beach towels in a tote in the bedroom closet. Some other great options are in a cooler in the garage or in a basket in the back of the car. If you have a swimming pool or spa the towels can be stored in a basket, tote, or small cabinet near there.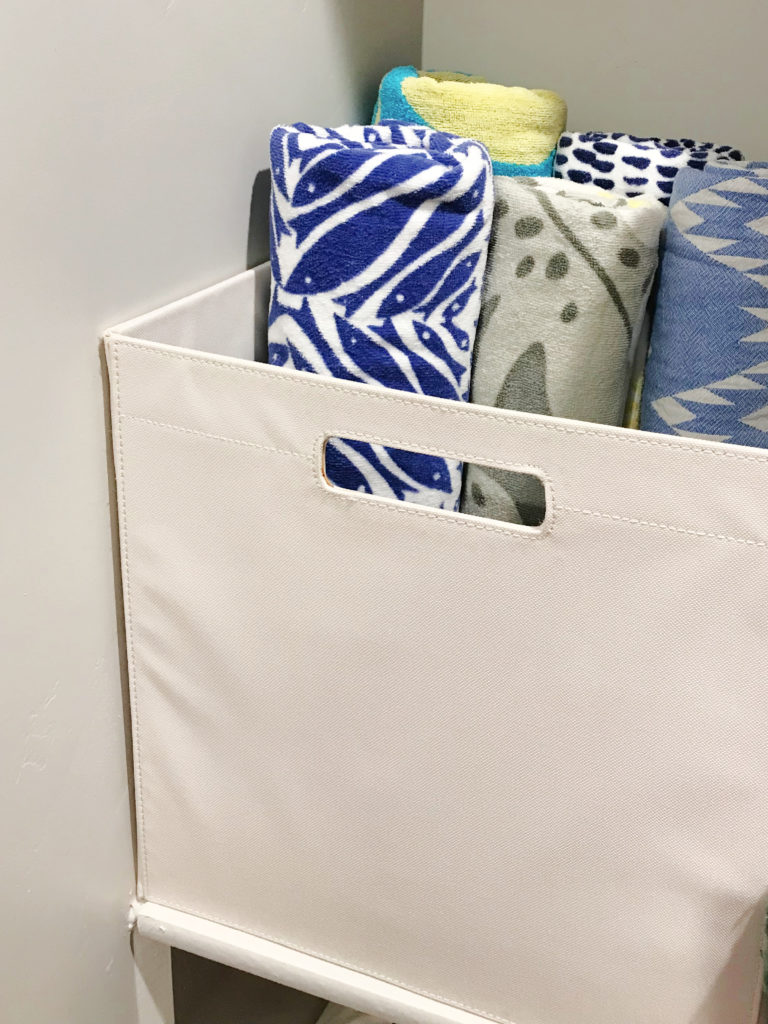 Store sheets in a small basket where they are used. Have a spot in the closet in each bedroom for sheets, pillows and extra blankets that are used in that room. It's much more convenient on laundry day too.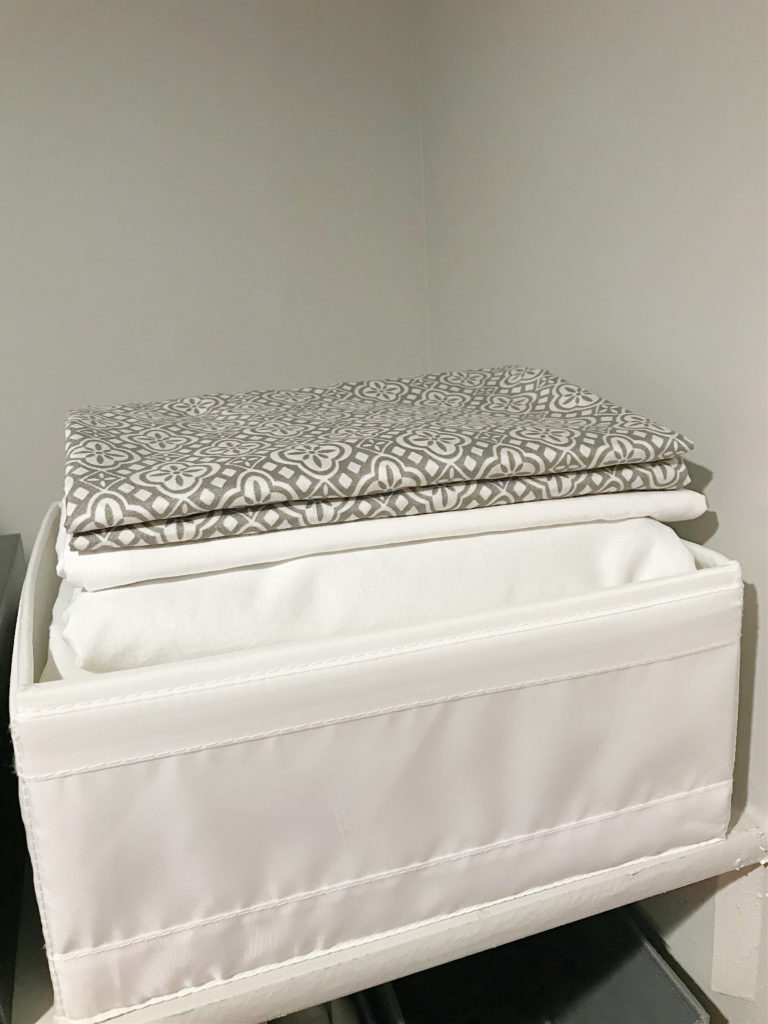 If there isn't space to store blankets in each bedroom another option would be to store them all together in one of the bedroom closets.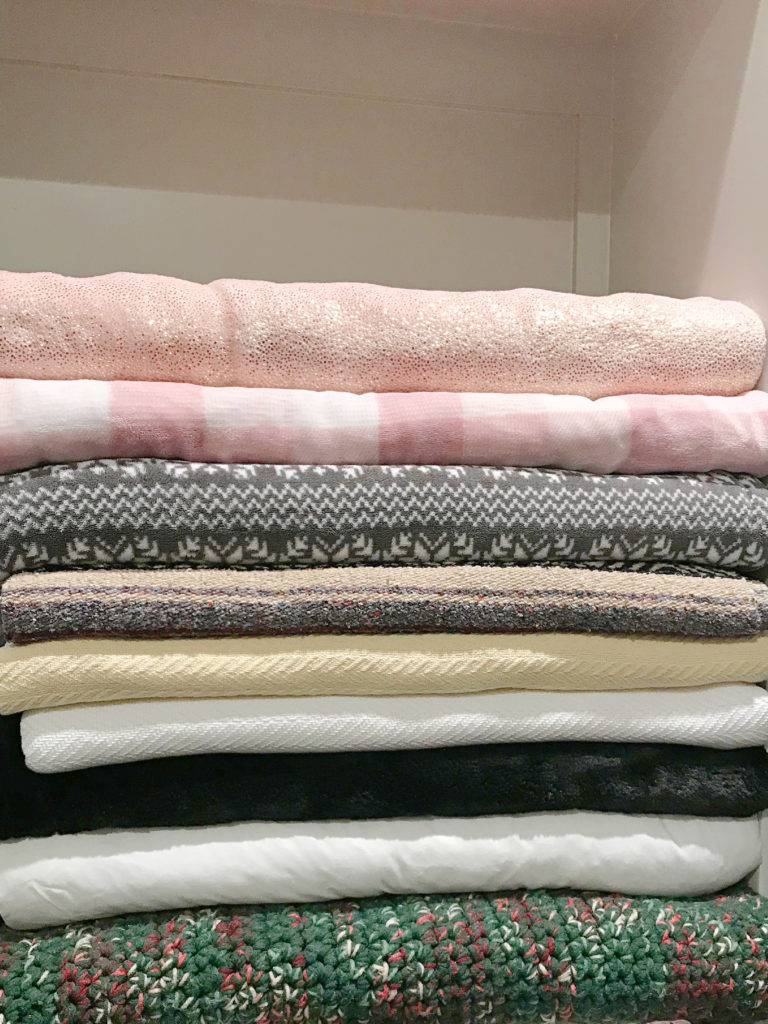 It's a good idea to have an extra blanket at the end of every bed. Especially in a guest room. Whether it's Winter or Summer I still get cold.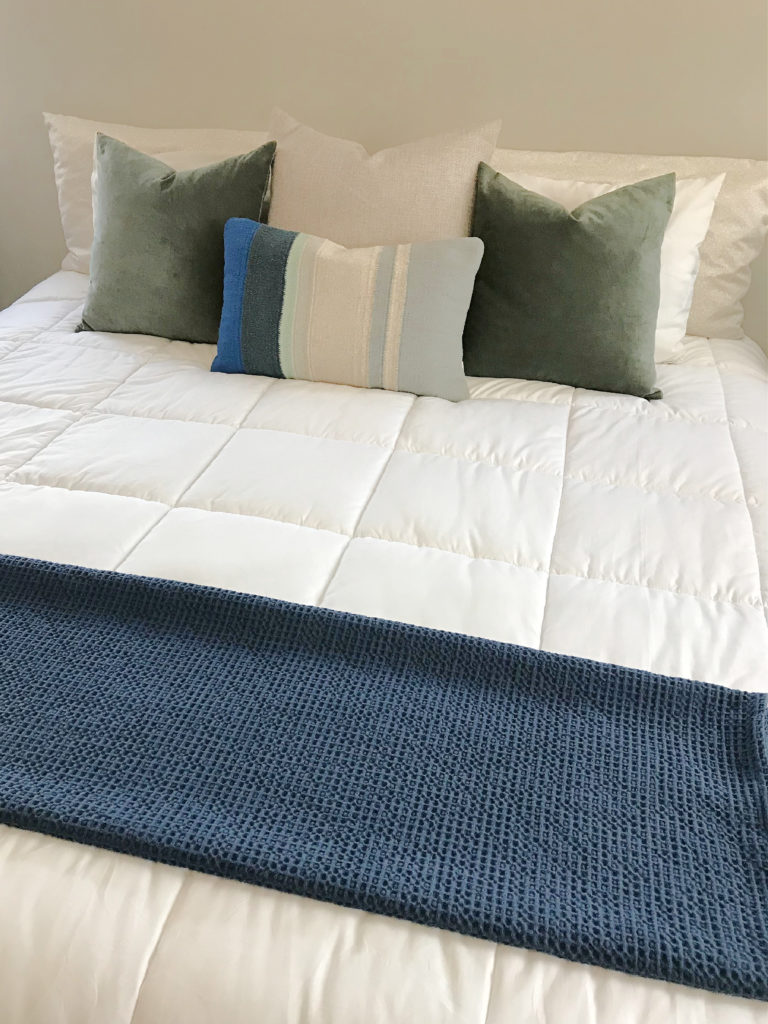 And of course, there's always blankets in the living room/family room. You never know when someone needs one and a basket makes them easy to put away after use.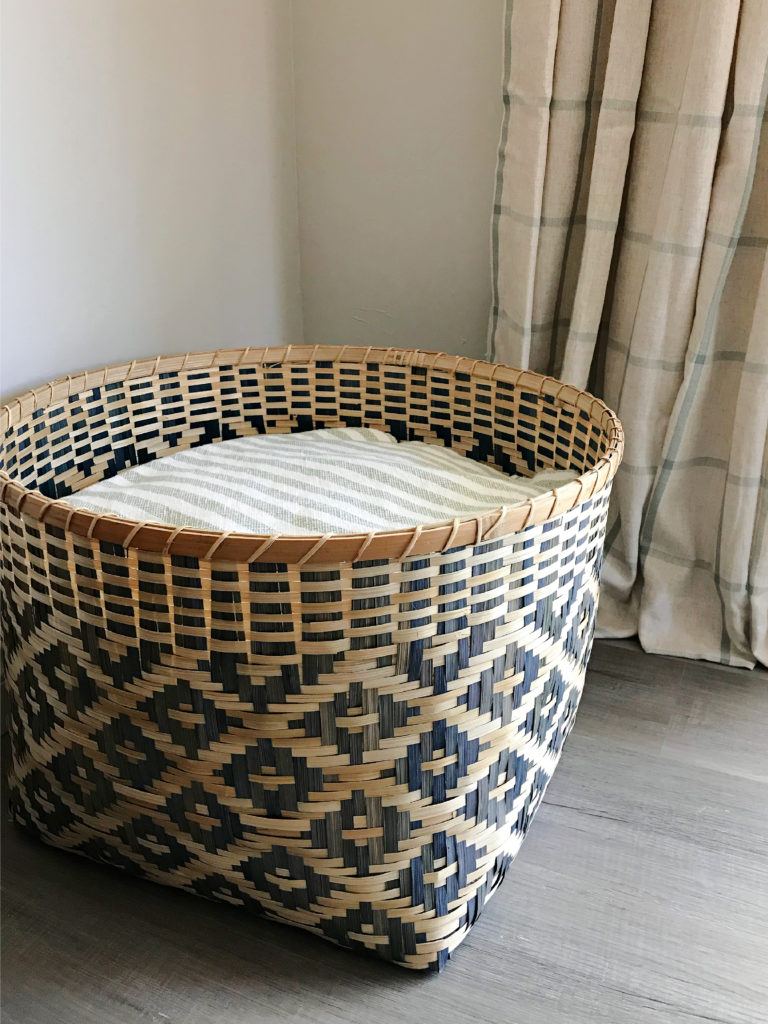 There's always options if you don't have a linen closet, just make sure everything has it's own space and is well contained. You know what works best in your family and remember that if something isn't working, you can change it.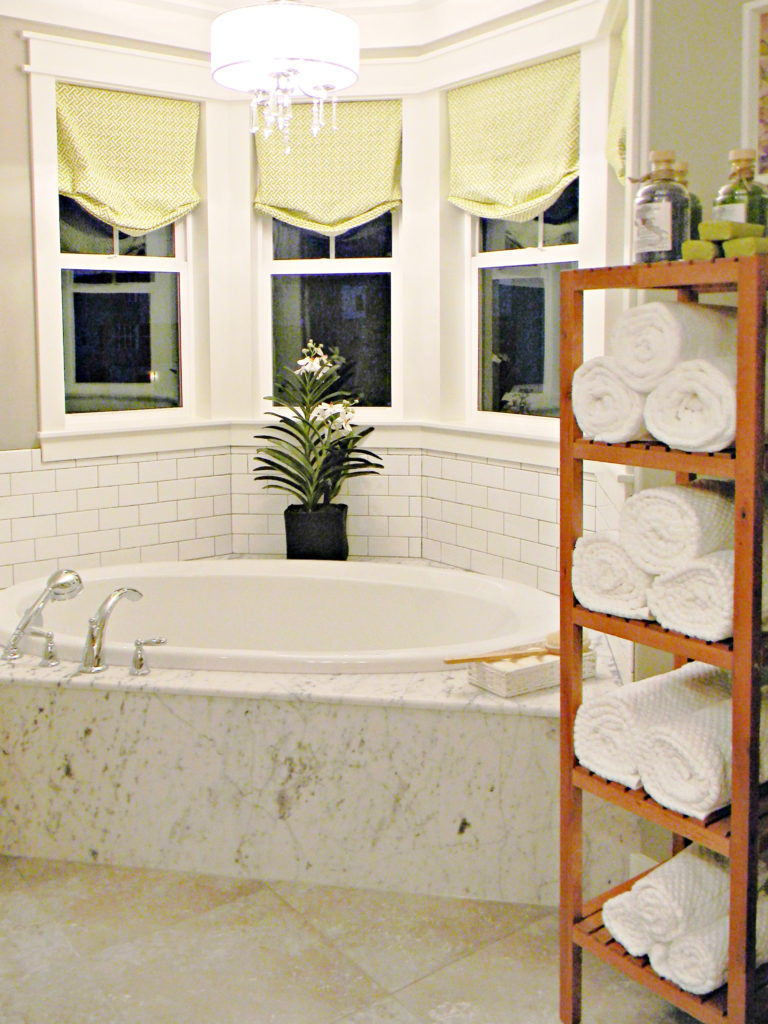 Do you have a linen closet? Here's a link to my organized linen closet. It's small but hopefully it will give you some helpful ideas.
As you're organizing any space remember that's also the perfect time to declutter and get rid of excess supplies.
Pin it for Later: Linen Closet Options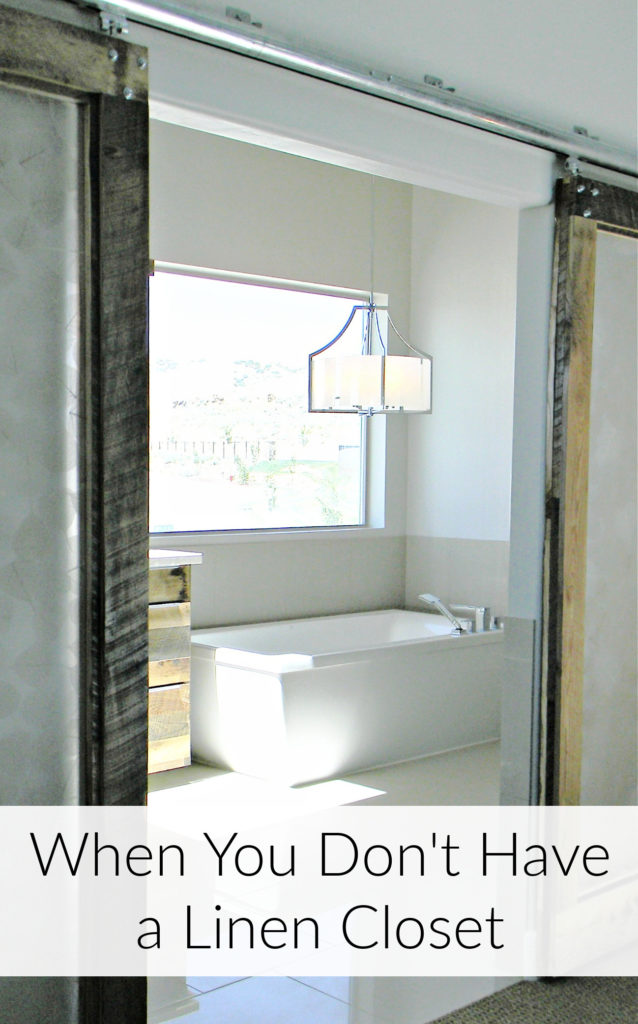 You might also like these posts:
Organized Laundry Room
Under Bed Storage and Organizing