Turn an inexpensive plastic tray into a front door Message Chalkboard.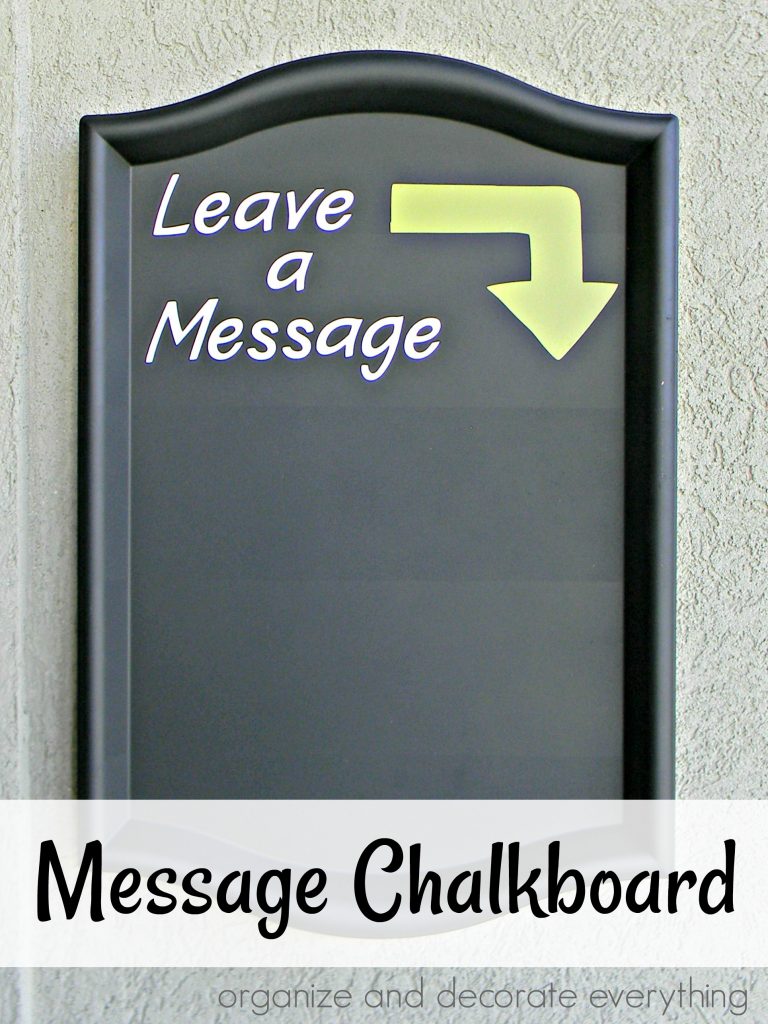 I bought this awesome plastic tray for only $1.99! At first I thought I wanted to just paint it and use it as a tray, but the more I looked at it the more it looked like it would make an awesome chalkboard to use by the front door. I love the curvy sides.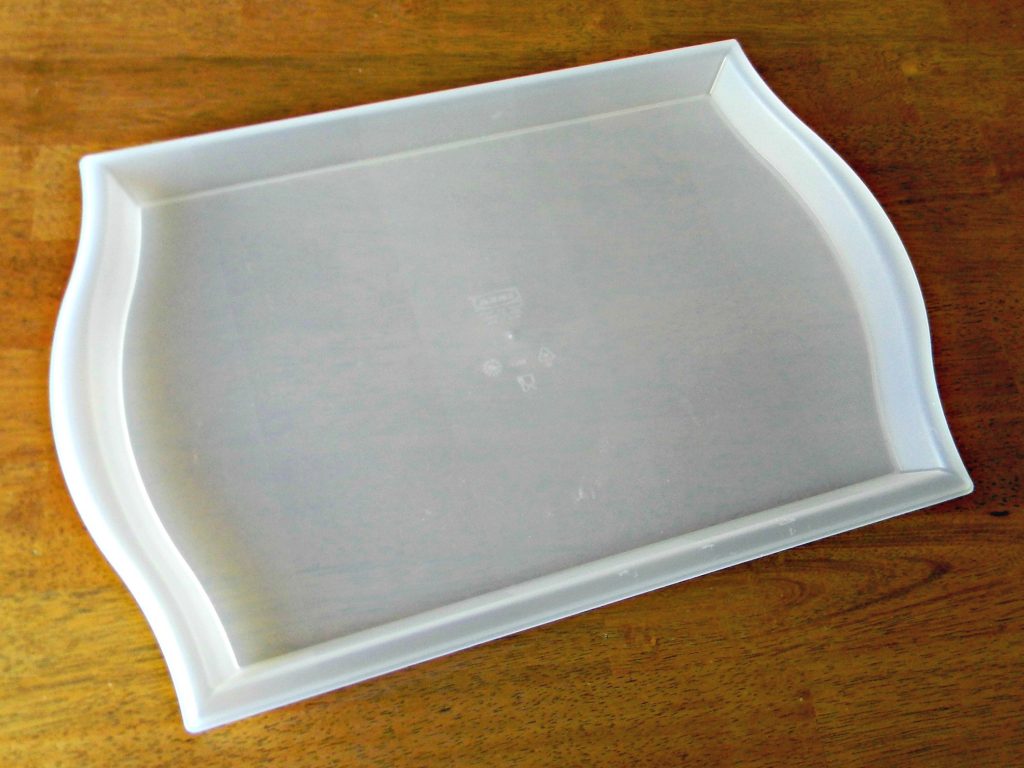 I chose to use Chalkboard spray paint for this project because it lays a little smoother than other types of paint on this type of surface. I sprayed it with 3 light coats of Rustoleum chalkboard paint. I love shiny black paint but I also love the matte look of the chalkboard paint.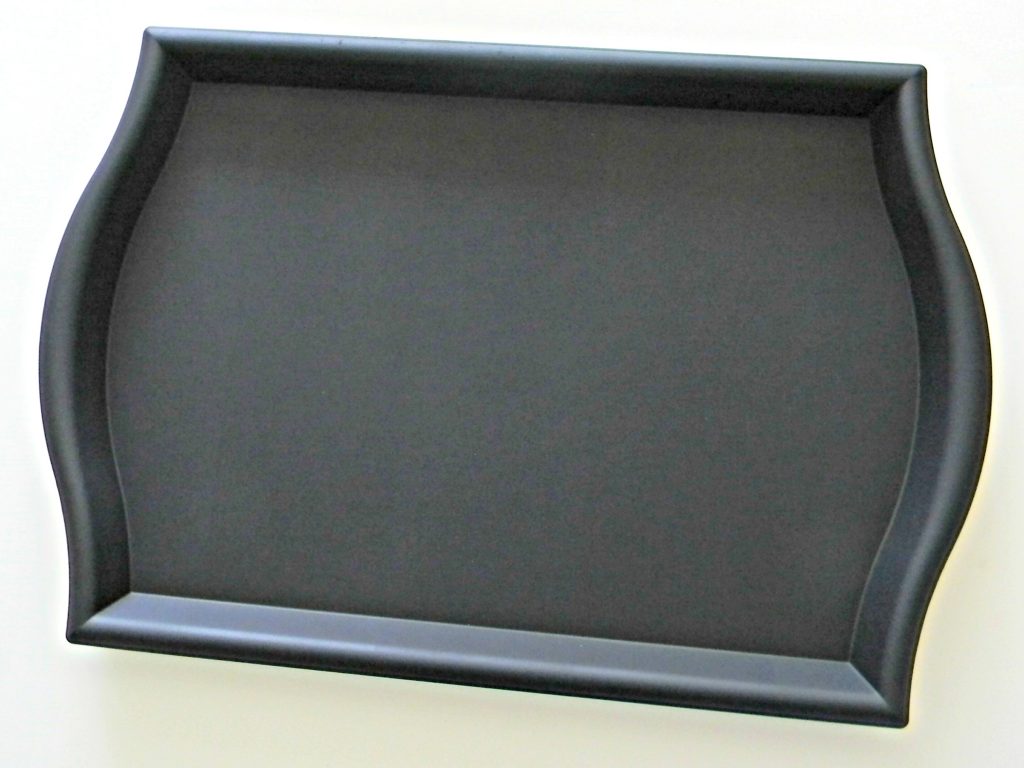 I wanted to add some text so everyone would know it was a chalkboard and not just a big black tray hanging by the front door. You can add large stickers to the top or use a personal cutting machine to cut out the letters. Then cut a large arrow out of vinyl just for fun. This would really look cute in a playroom or kid's room too.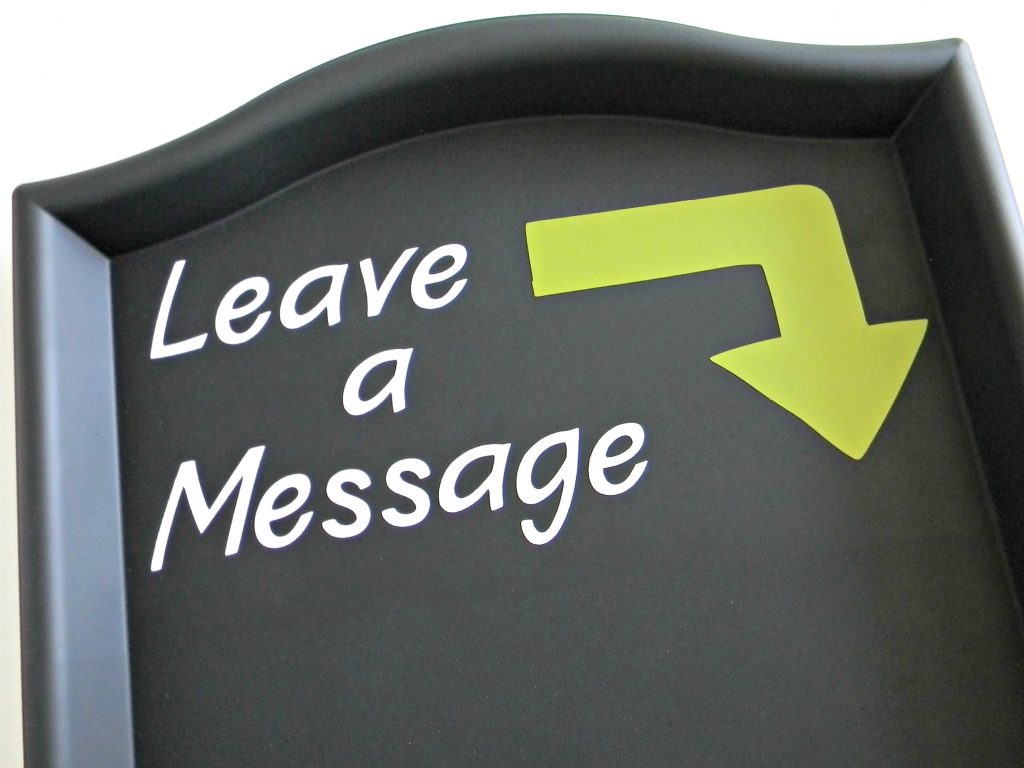 I was having a hard time figuring out how to hang it since it's plastic. I can tell you what not to use. Do not use ribbon on the back attached with any glue, it just doesn't work and it might come crashing to the ground. This is what I came up with. A command picture strip with a brass picture hanger attached to it. It's still holding! You could probably also drill holes in the plastic tray and hang it by a rope or ribbon.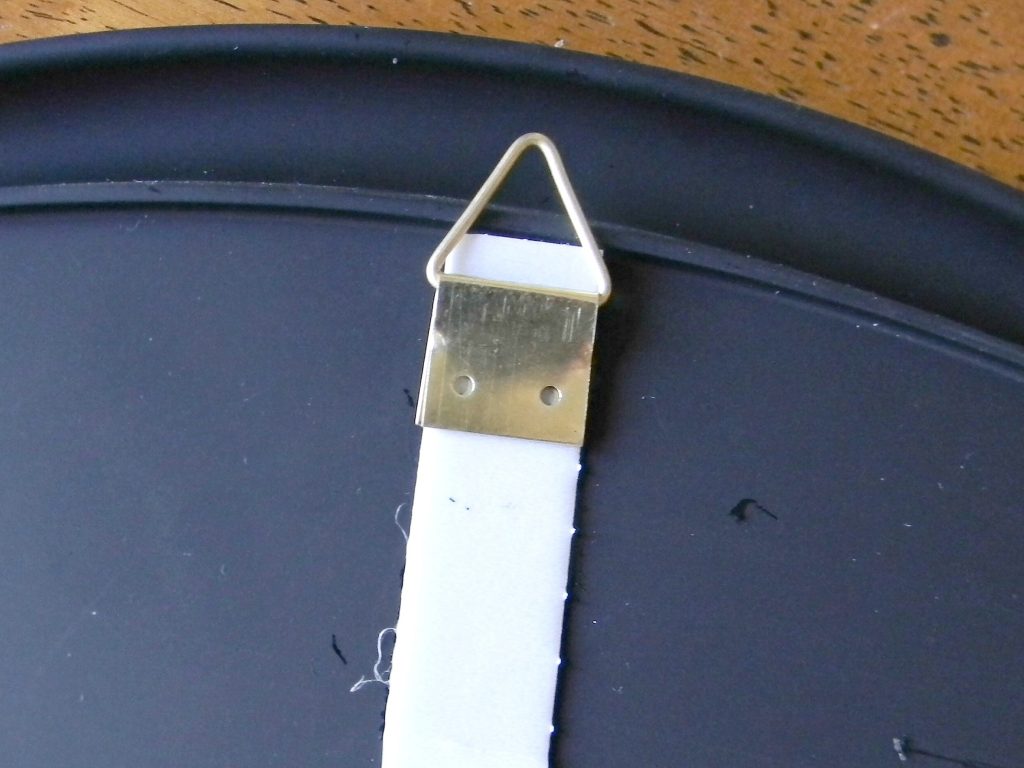 Don't forget to prime the chalkboard by taking a piece of chalk on it's side and rubbing it all over the board. Then wipe it clean with a damp cloth. This makes the chalkboard easier to write on and it's less likely to leave ghosts.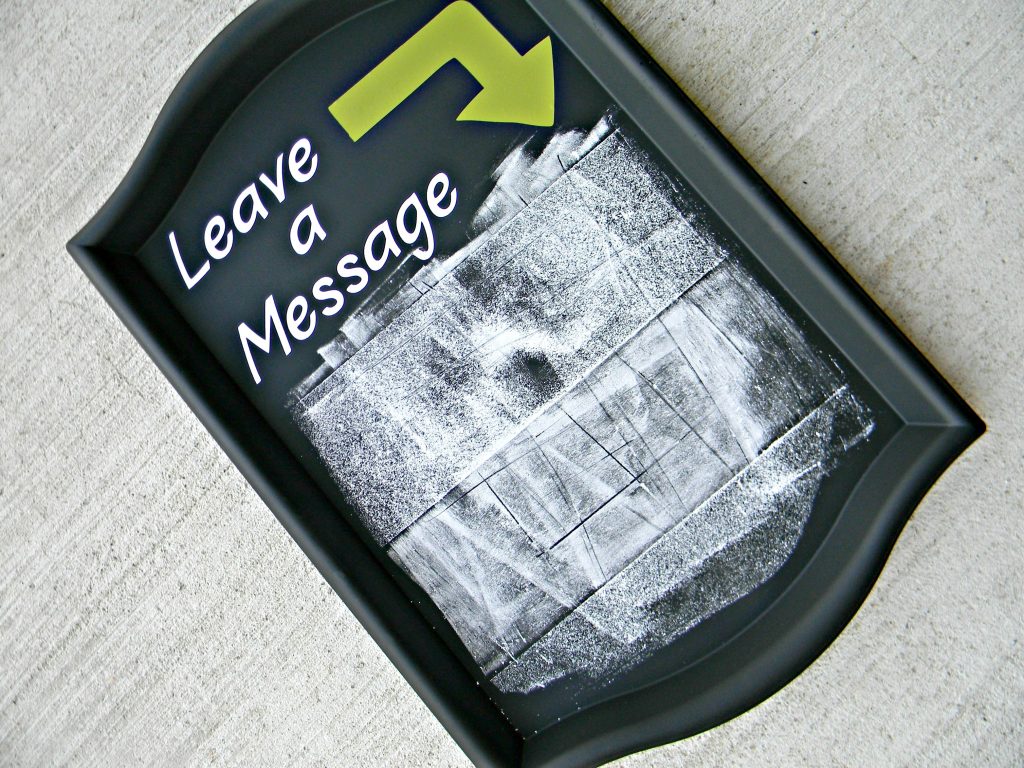 Since I'm hanging mine on stucco it was easy to hammer in a tiny nail to hang it from.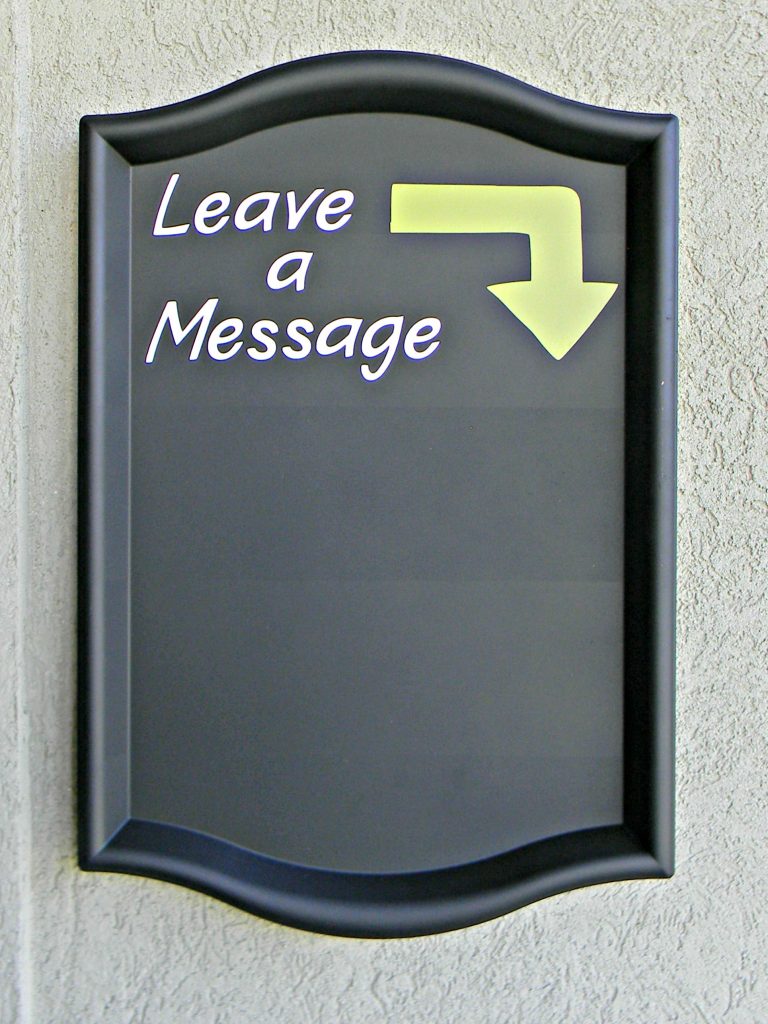 Isn't this a fun way to leave a message for family members? Or if someone drops by they can leave a nice note for you. We've already had a few friends leave notes.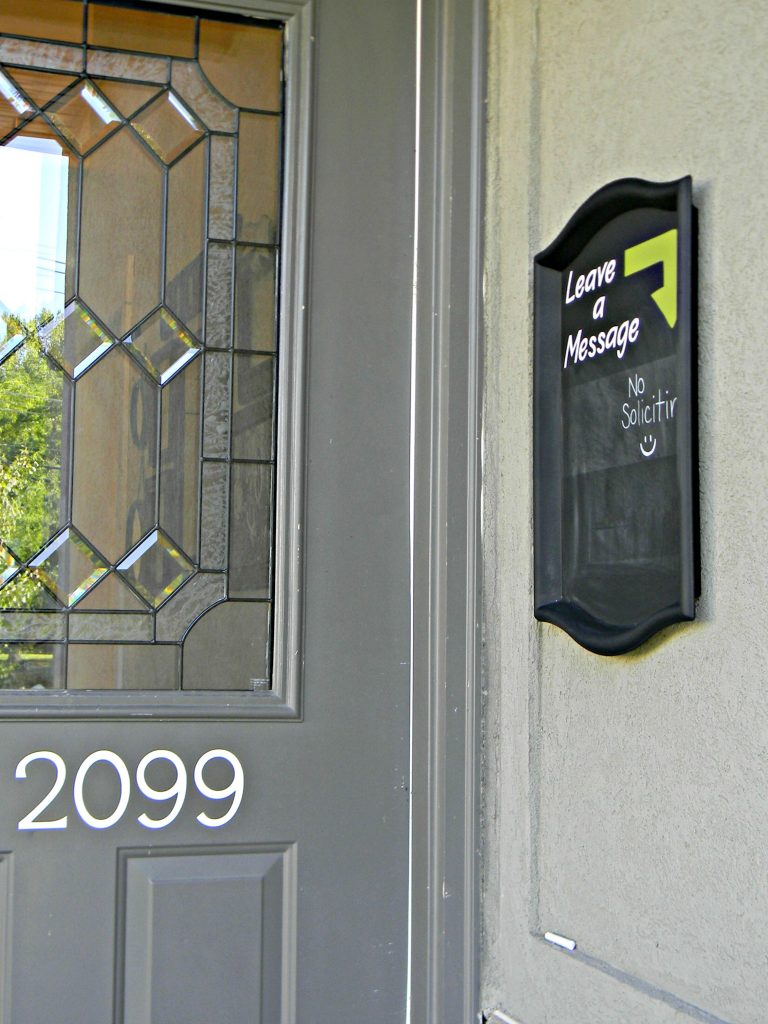 Pin this for later: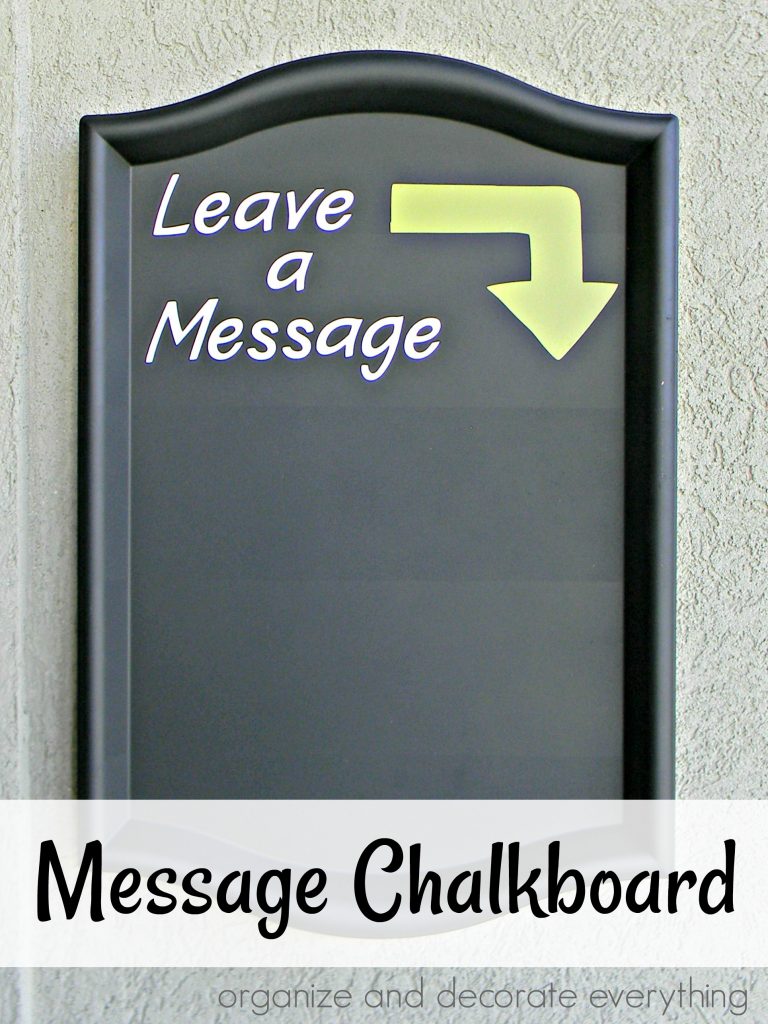 You might also like: