Throughout Summer I have been slacking in certain areas of my life, planning ahead being one of them (it's been a pretty casual and relaxing Summer). I realized the day before school started that I didn't have a prop for the kids to hold for the first day of school photos. For shame! Luckily I had 3 clipboards and some chalkboard paint in my craft room so I crafted up some quick and easy Chalkboard Clipboard Signs. They were perfect for the back to school photos and wait until you see what else I did with them.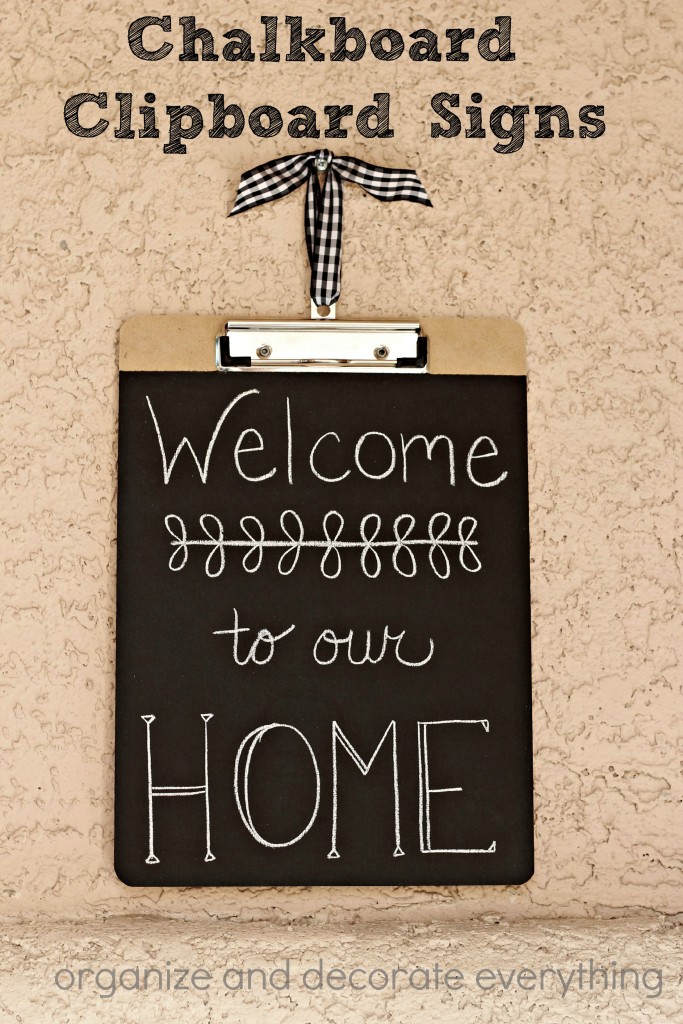 What You Need:
Clipboard
Painter tape
Chalkboard paint
Chalk
Tape off the clipboard hardware . I taped off the whole area above the hardware. You could paint around the hardware if you want the whole clipboard as a chalkboard.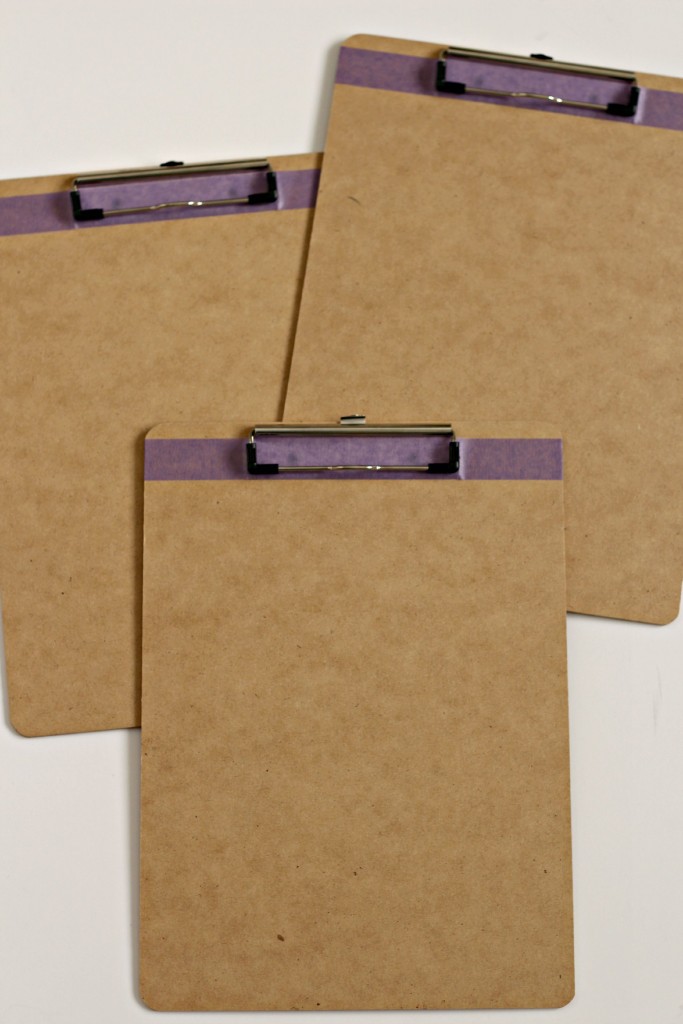 Brush on 3 light coats of paint; lengthwise, then across, then lengthwise again. Let dry a few minutes between coats of paint.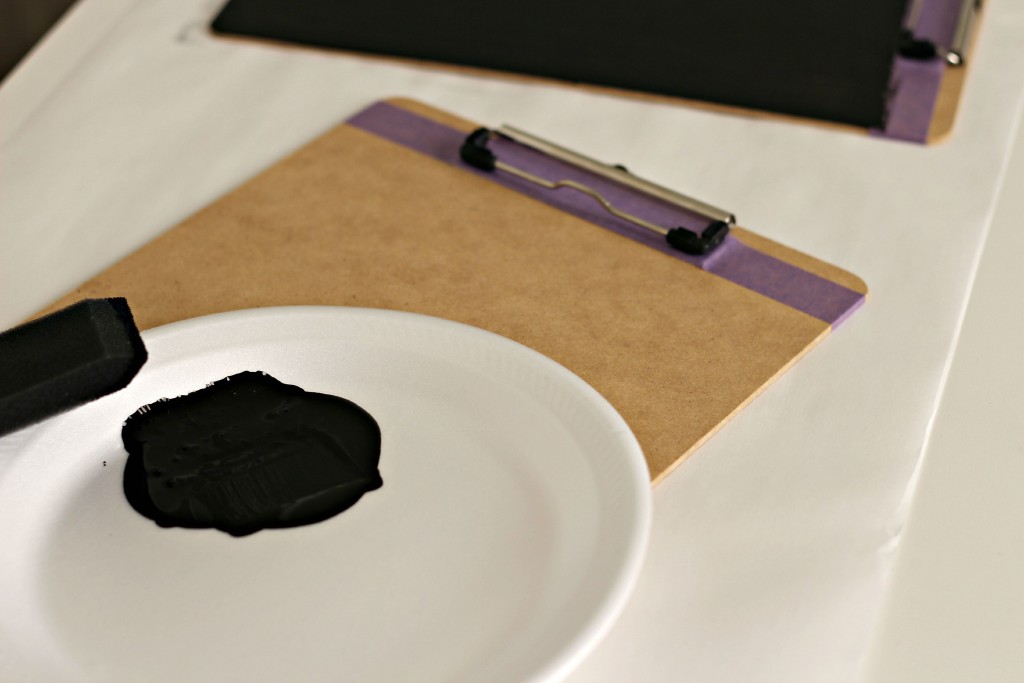 Pull off tape a few short minutes after the last coat of paint. Let paint dry 24 hours before priming with the side of a piece of chalk. Rub the chalk over the surface then wipe off with a damp cloth.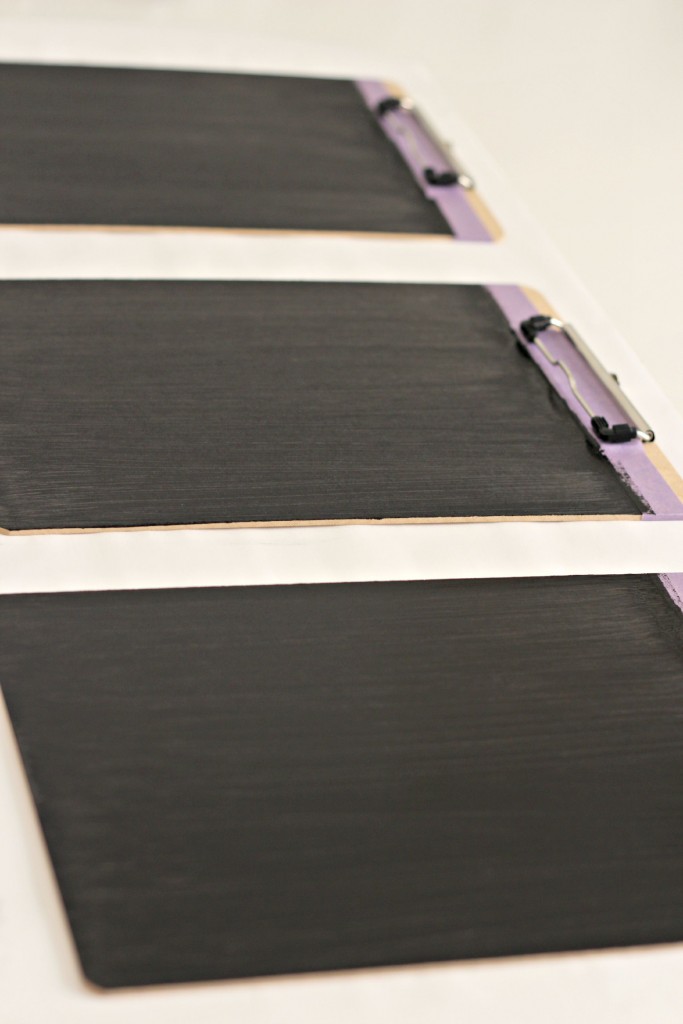 They're a perfect prop for back to school photos and if you don't have the supplies on hand they only cost a few dollars to purchase.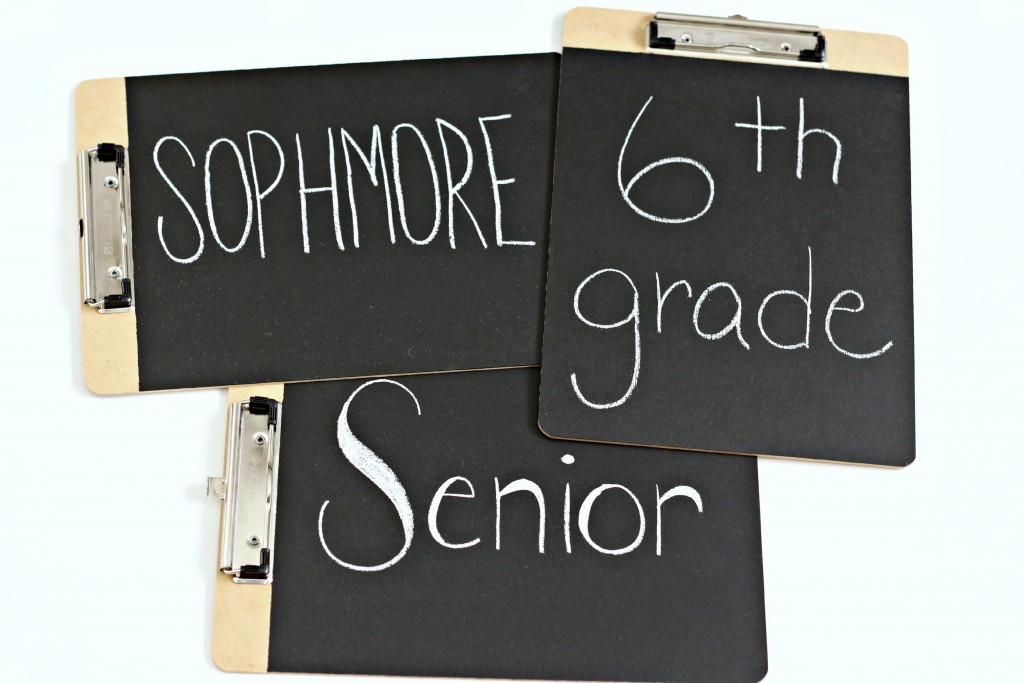 I love back to school photos. We always take funny ones too. It makes the morning a bit more relaxed and helps ease the first day jitters.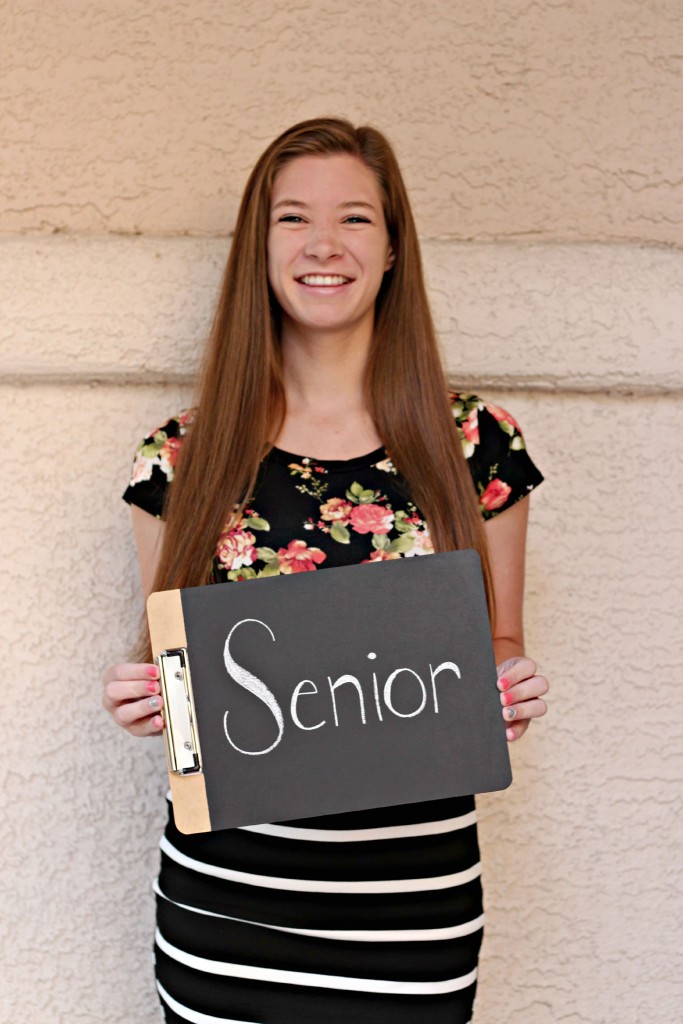 I made simple signs for the photo shoot.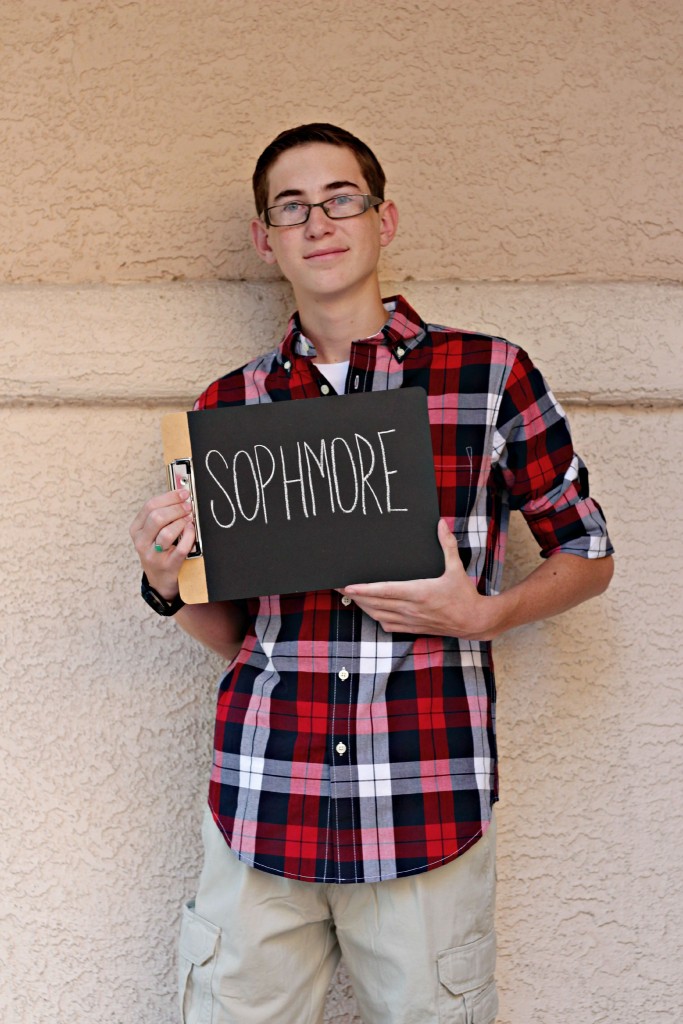 But decided it would be fun to make a little more detailed ones for upcoming holidays.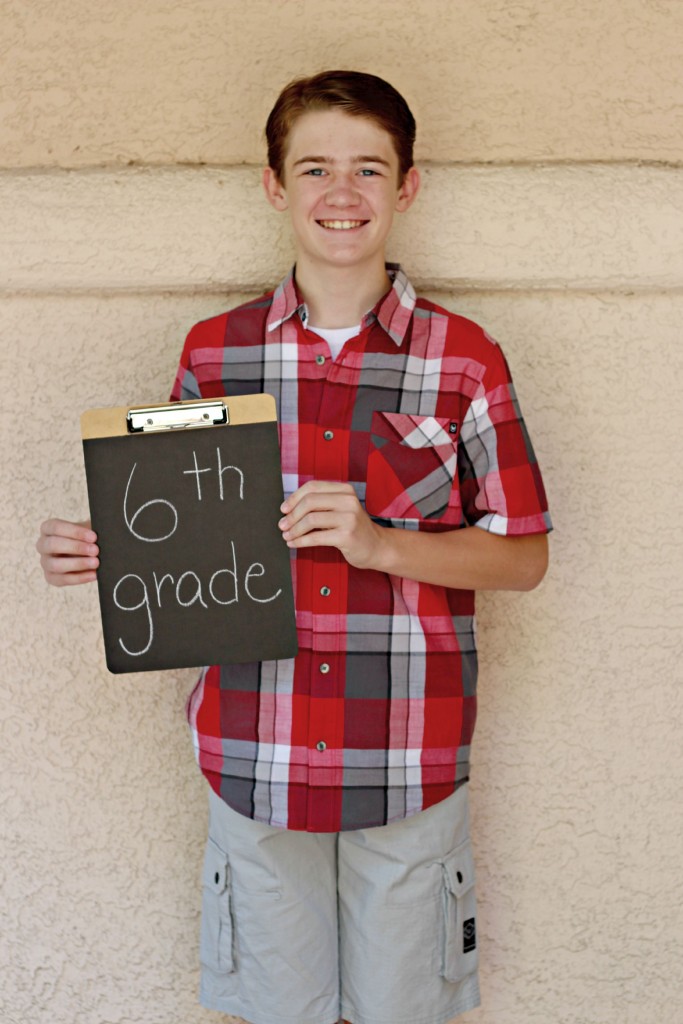 I'm not great at chalkboard art but I like practicing. Being left handed makes it even more difficult but I feel like I'm improving a little each time I make something. I decided to leave this sign up for a while since I haven't changed my porch to a specific season or holiday yet. My lettering is very simple but I like how it turned out.
I think the one for Halloween is my favorite. I'm happy how the spider web turned out and I made the spider cartoon-ish since I don't like spiders. It makes him a bit more friendly.
I like how the Thanksgiving sign turned out too. It's not perfect but that's what I like about chalkboard art, it's not really expected to be perfect. I do have one little trick I use. I sharpen the chalk often to get a nice tip. It makes it easier to draw some of the more detailed lettering.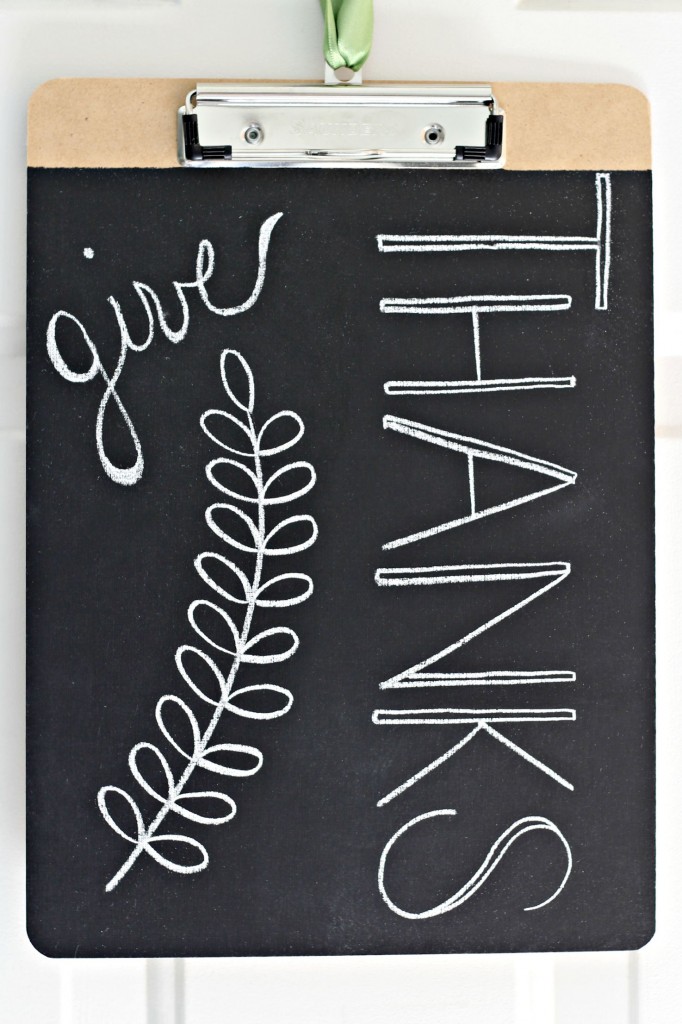 I originally had it hanging on the front door but it covered the peep hole and the kids were freaking out about answering the door so I moved it. Since we're renting I can't put a hole anywhere but luckily someone left an odd screw in the wall on the front porch. Perfect for hanging my new sign! If you want a sign to be permanent you can use white paint, a paint marker, or a chalk paint marker and then seal it with a clear spray. I'm just using regular chalk on mine because I want to be able to change it.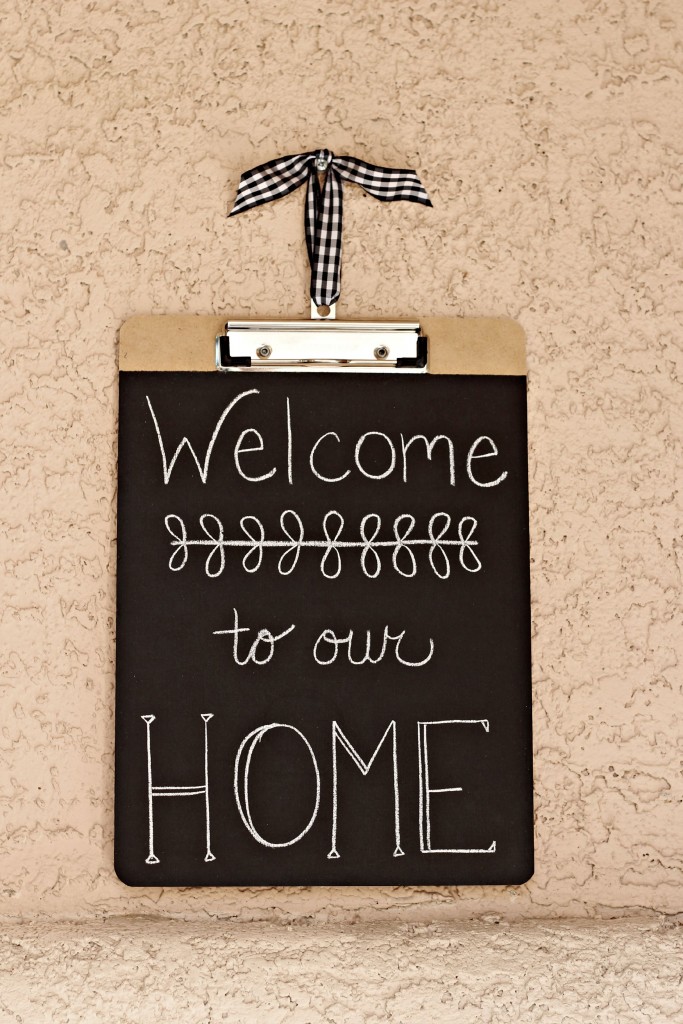 What would your chalkboard sign say?