How cute are these tissue boxes?! It's hard to come up with a unique teacher gift for the beginning of the school year so I like to purchase useful items for the classroom from the teacher's wish list. There never seems to be enough tissues or hand sanitizer when a classroom full of kids are involved, so I came up with something cute and useful when I made these Chalkboard Tissue Boxes. What's more fun and predictable than more chalkboard surfaces in a classroom? All teachers like chalkboards, right? Okay, some of you might be over the whole chalkboard craze but I'm not and I'm hoping our teachers aren't either.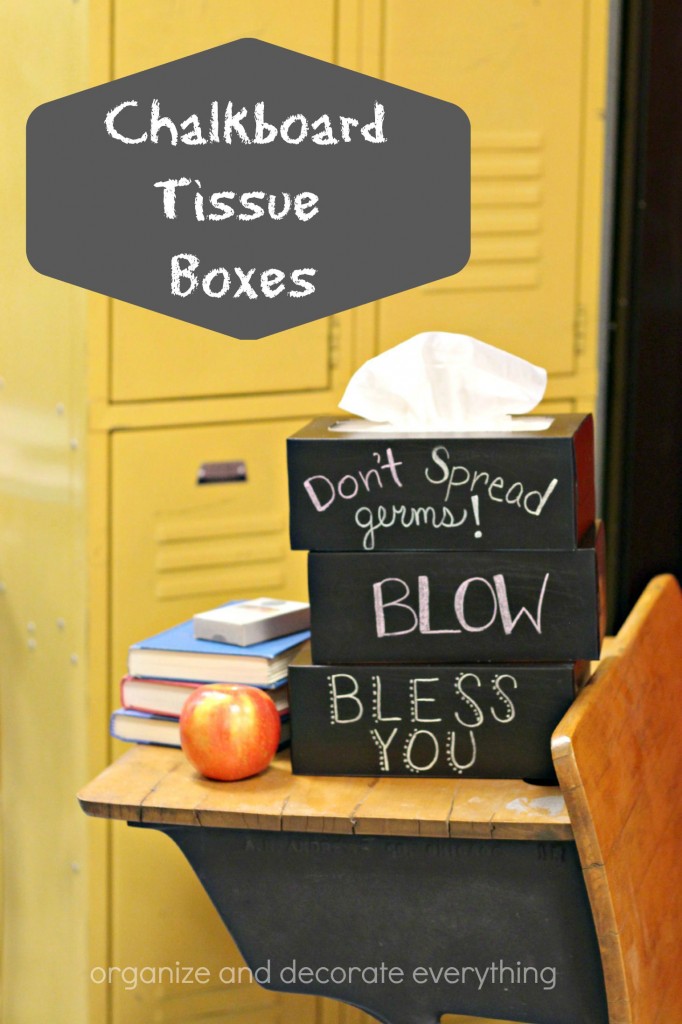 Supplies needed:
Box of Tissues (the square ones would be super cute too)
Painters tape
Chalkboard spray paint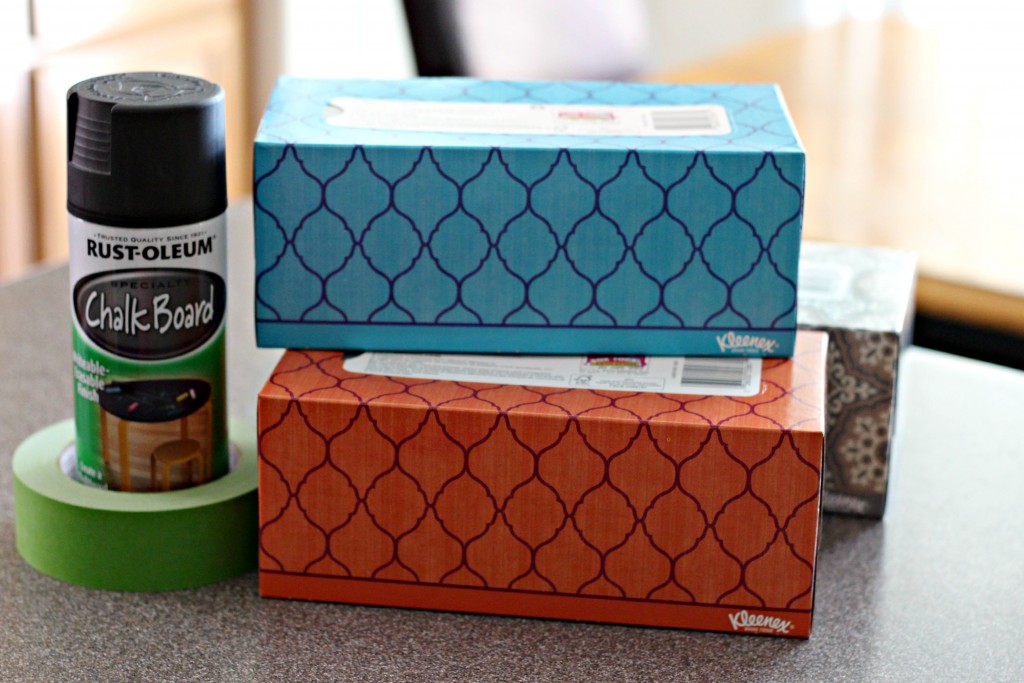 Tape off the part of the box you will be pulling off to get access to the tissues. You don't need this part painted and my school collects box tops so I wanted them to be able to use them.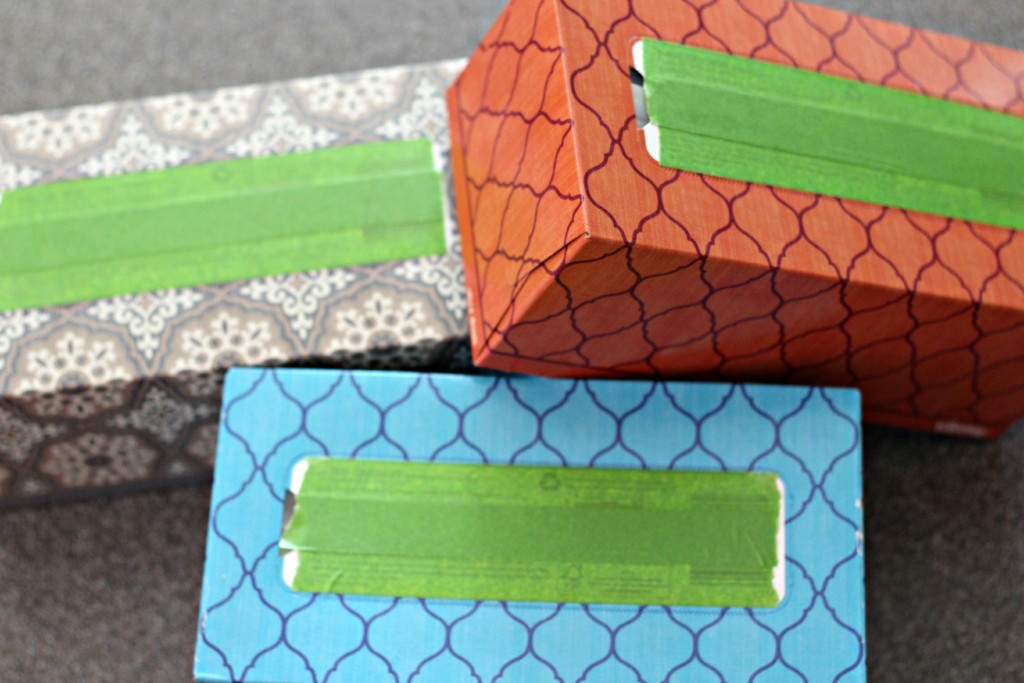 Use 2 light coats of chalkboard spray paint to cover the boxes. You only need to wait a few minutes between coats if the weather is fairly warm outside. I didn't worry about painting the bottom since no one will see it and the box will be thrown away once it is empty. Pull off the tape as soon as the boxes are painted to prevent them from tearing.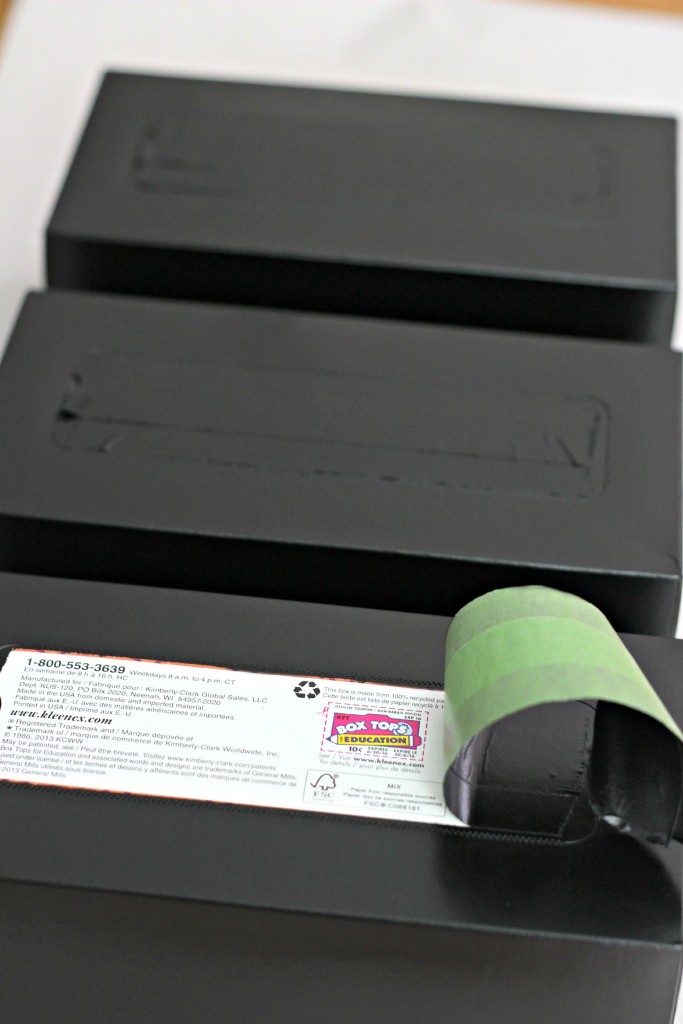 Prime the boxes by rubbing the surface with the side of a piece of chalk. I only primed one side of the box but you can prime all sides if they will all be written on.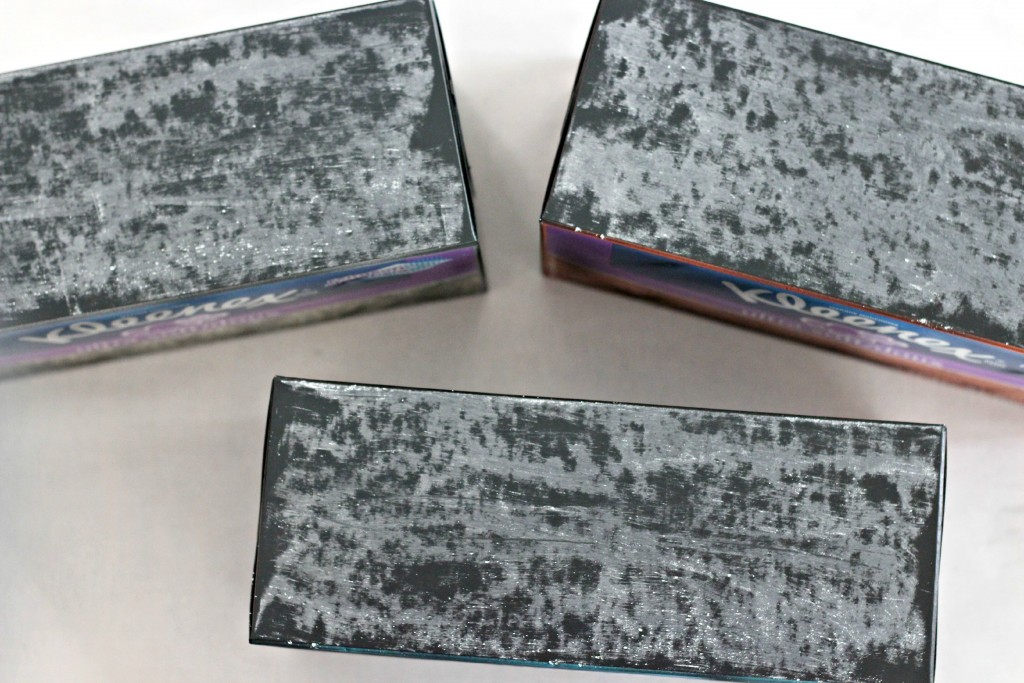 Use a damp cloth to wipe off the chalk.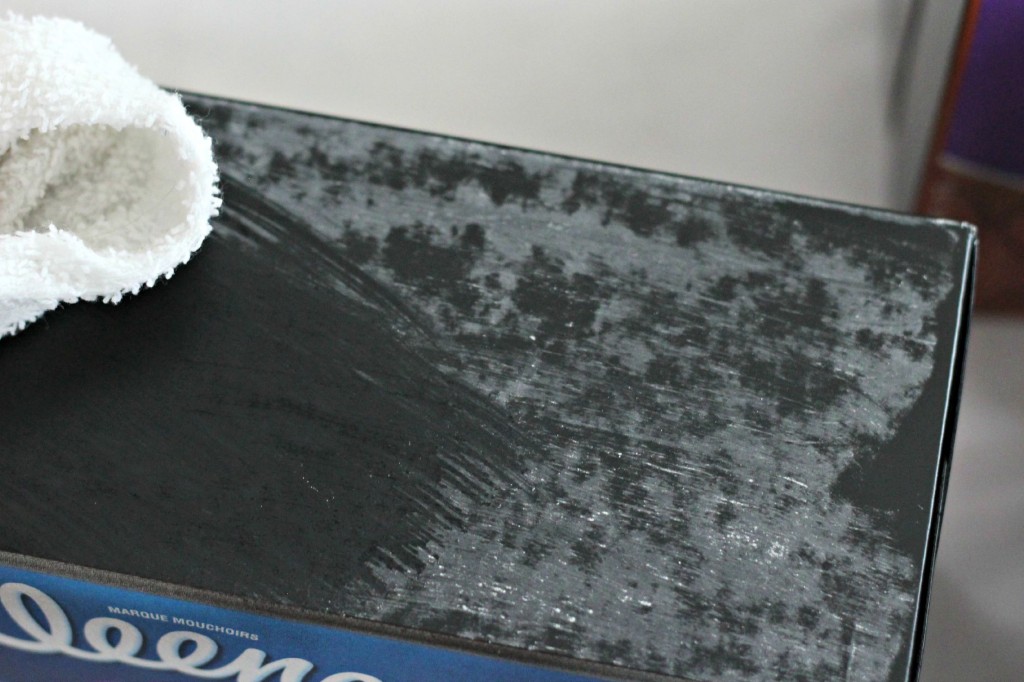 Now comes the fun part! Write messages on the boxes to remind the kids how to stay healthy and not spread germs in the classroom.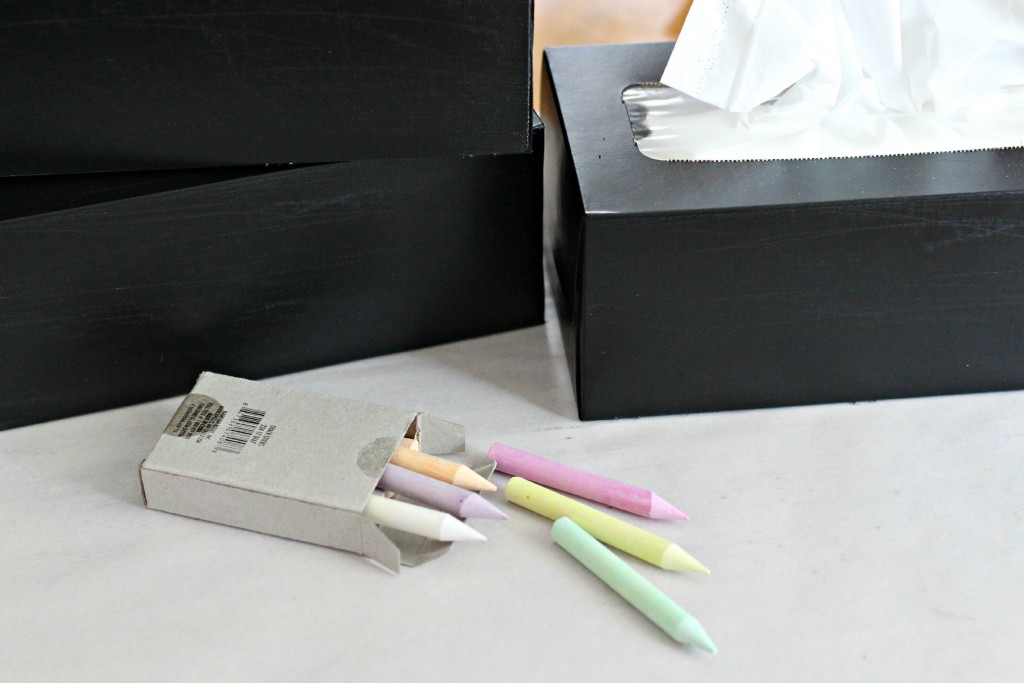 These are what I decided to write on the boxes. What would you write? I could use some more ideas.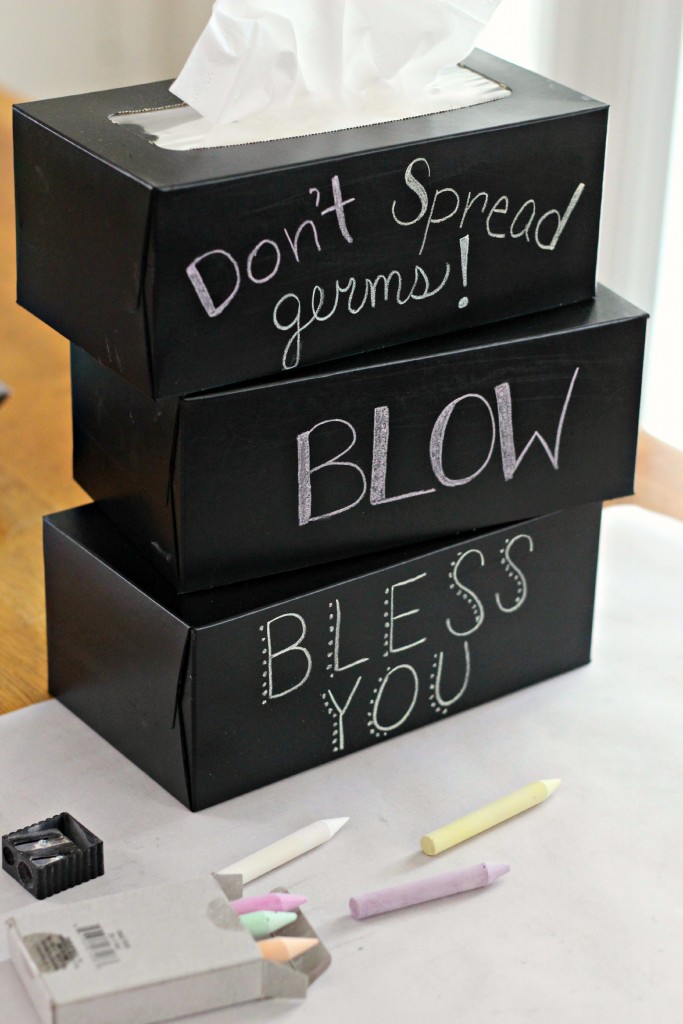 Now I want to tell you about these awesome lockers and antique school desk. Amber has the cutest shop in Las Vegas and she let me use some of her pieces for a back to school photo shoot. Amber's Umbrella is only open a few days a month and the rest of the time she is hunting for fabulous pieces to add to her shop. This is not an ad, I just wanted to share Amber's adorable shop with you. She also has a crafting class every month that I haven't been able to take yet, but it's on my list. If you're ever in Vegas bring an extra suitcase and stop by her shop.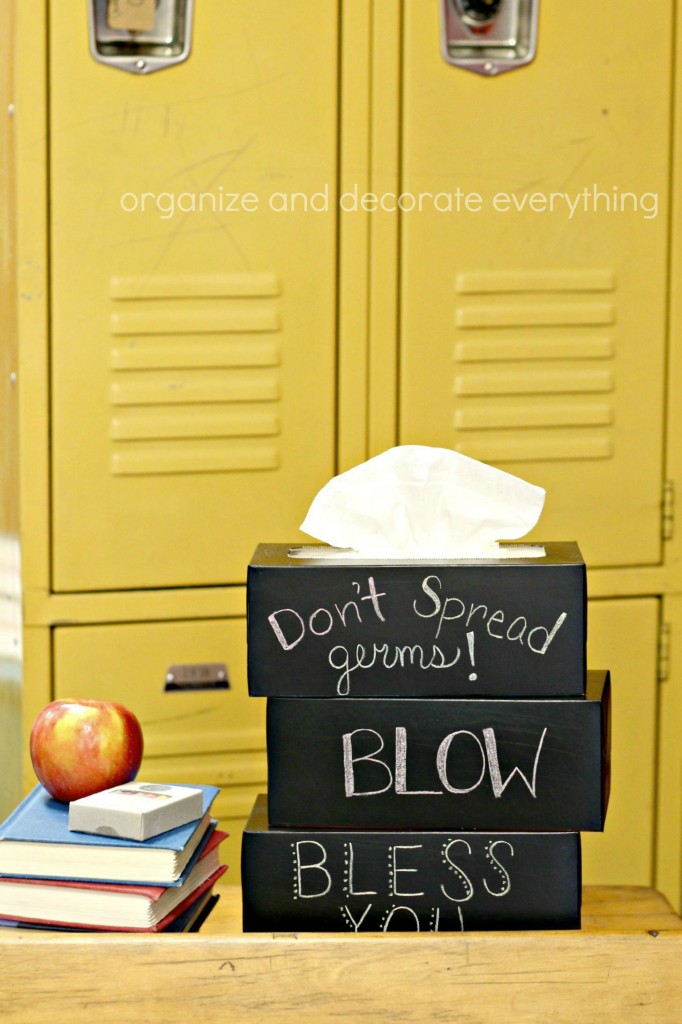 I can't wait to take these tissue boxes and a box of chalk to the teachers on the first day of school.