After a full Summer of throwing towels on the ground, lawn chairs, and outdoor tables I wanted to make a towel rack for this Summer. Yes, I realize Summer is almost over but we have at least another 6-8 weeks of swimming where I live so I still wanted one for this year. I was on my way to the hardware store for the supplies when I took a quick stop at Home Goods and found a small clothes rack on clearance for $7. I couldn't make it for that price so I took the easy way out and made a few simple changes to turn the clothes rack into a Pool Towel Rack.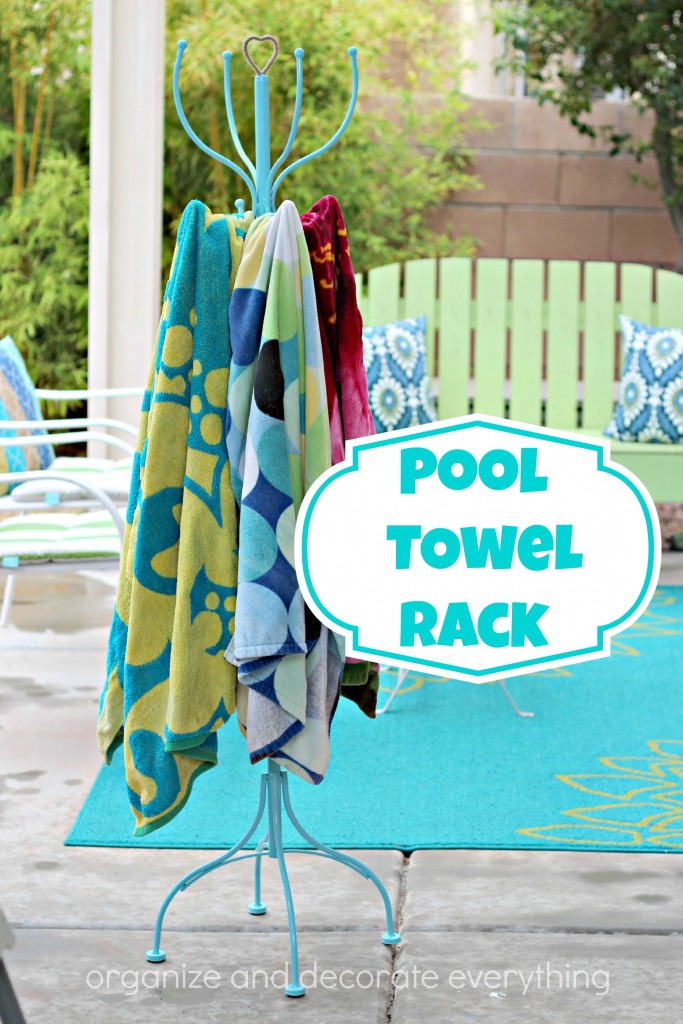 The main problem with the rack was the color. It was bright pink and I'm pretty sure the boys would have none of that. My hunch was confirmed when I brought it home and the first thing they said was "it's pink!" Nothing a little spray paint can't take care of though. Yep, that's pretty pink!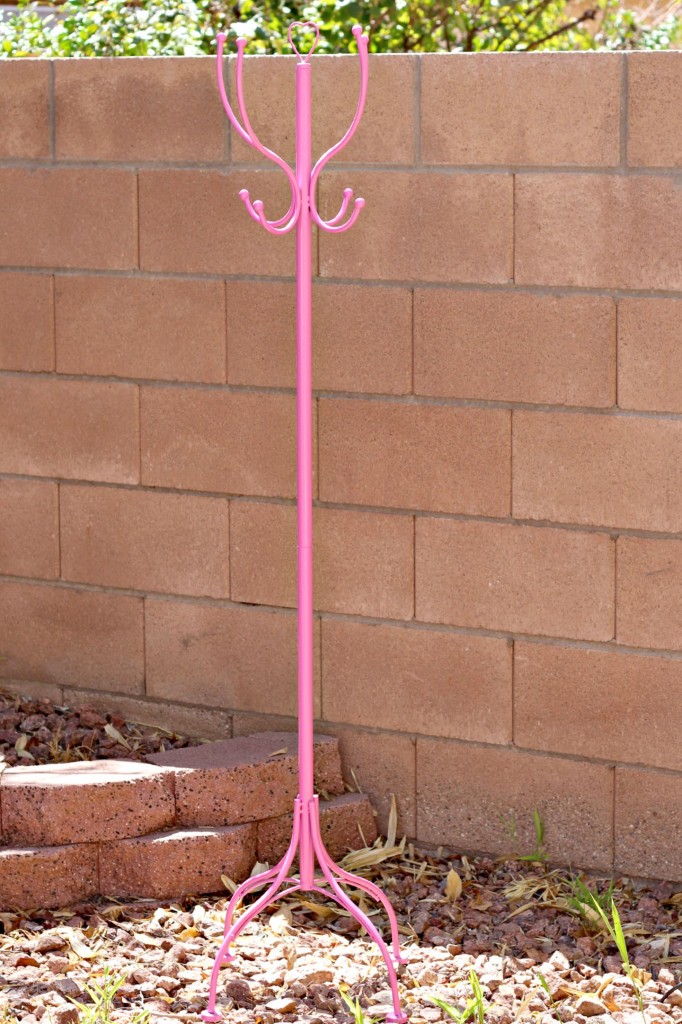 I wanted to paint it either blue or green. Since I had a can of Rusoleum satin Aqua in the garage it was the winner. I started by painting the underside first. I sprayed 2 coats of paint and let them dry a few minutes between coats.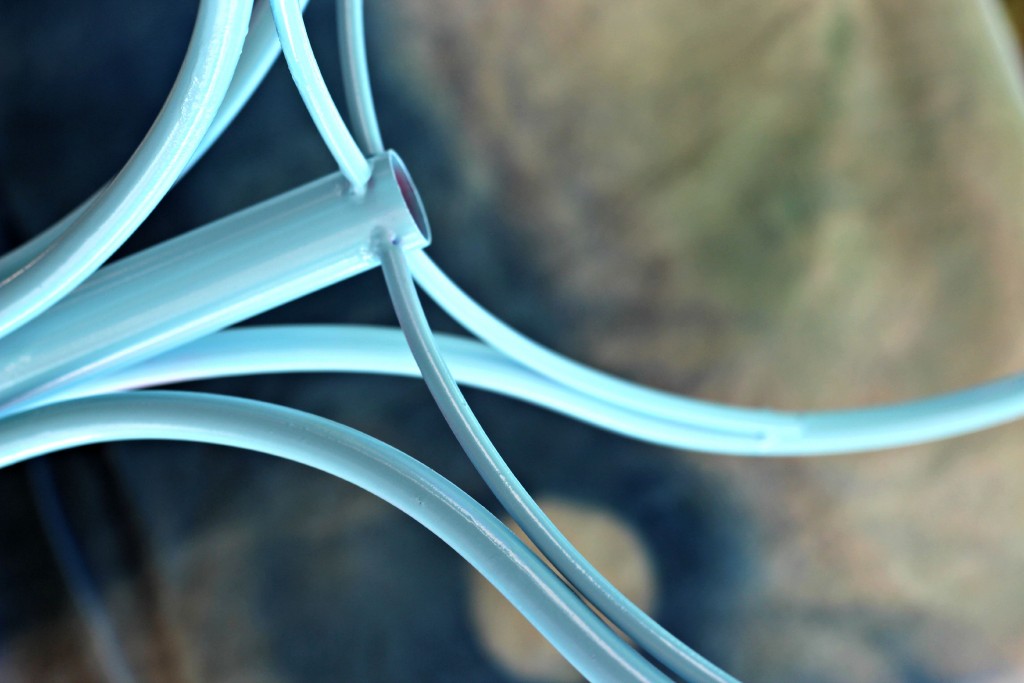 I applied 2 light coats of spray paint to the whole rack. It was looking better already and the color was perfect for the backyard. The boys didn't love the heart on the top of the rack but I tried to cut it off with snips and it didn't work so the next best thing was to add something to it.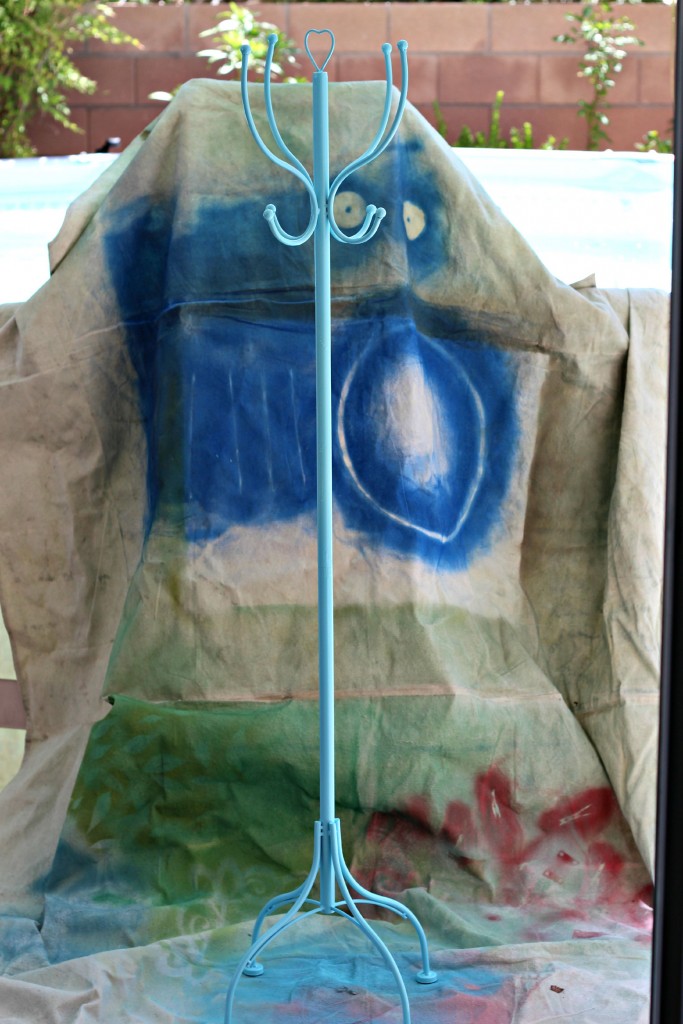 I cut a large section of twine and started wrapping it around the heart. Hot glue one end of the twine to the bottom left side of the heart and start wrapping.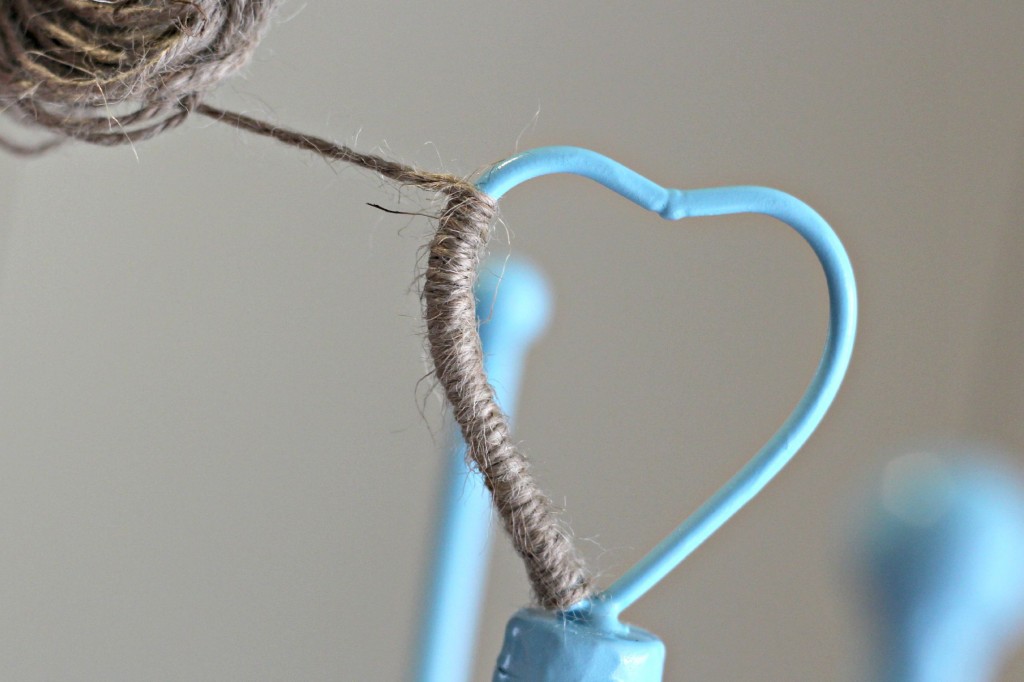 Secure the other end of the twine with hot glue and cut off the excess. It adds texture and personality to the rack and you hardly notice it's a heart. At least that's what I'm claiming and the boys haven't said anything about it.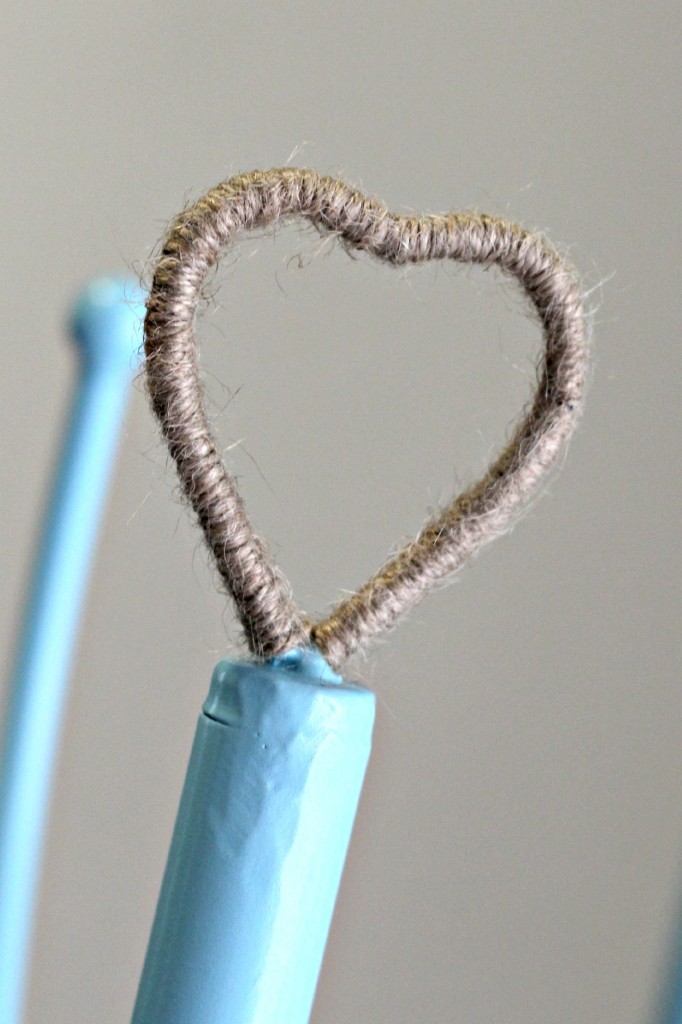 We've been using the towel rack for about 2 weeks now. It has worked perfectly and I really couldn't beat the $7 price.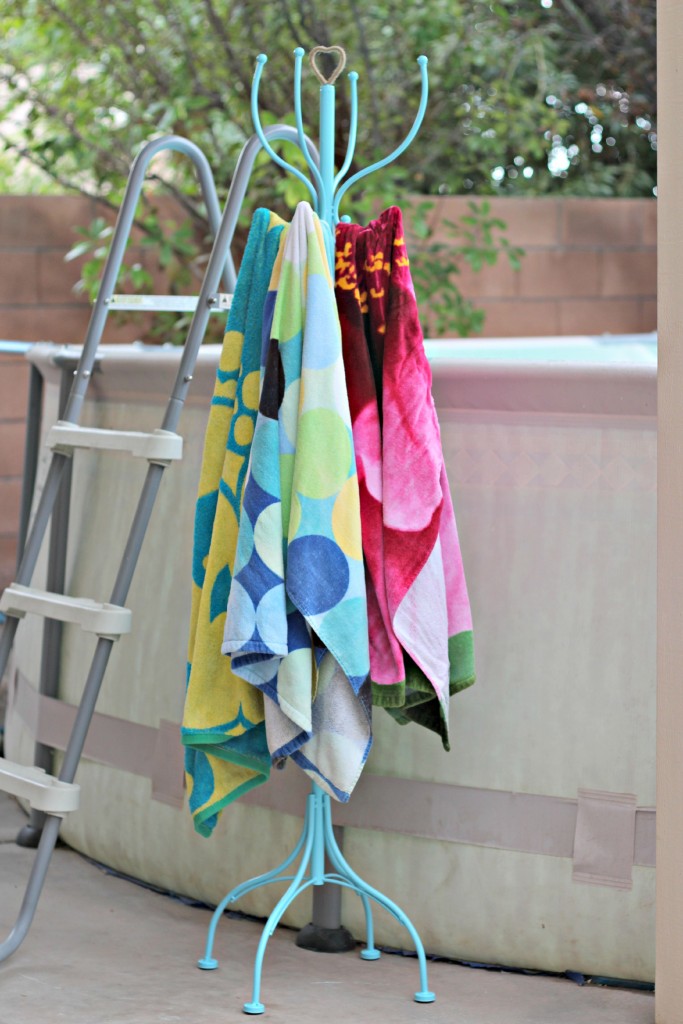 I love how paint can instantly transform anything. What have you transformed with paint lately?