The kids are going back to school in a week so I thought I'd decorate the house a little to help celebrate their return. Actually I'll take any excuse to decorate the mantel again. You'll never be able to accuse me of having a boring or un-decorated mantel. It's one of my favorite things to change with the seasons, holidays or special events. I didn't purchase anything for the School Mantel, I just grabbed things from around the house that were school related.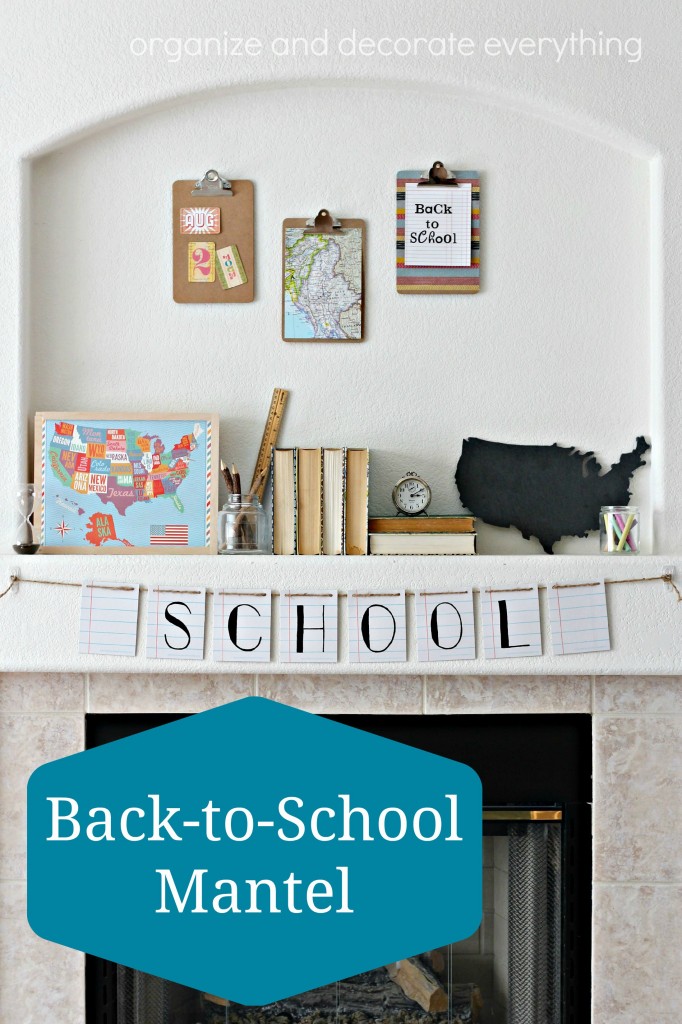 This map is actually a piece of scrapbook paper I had in my stash. It's displayed on the top of a wood box. The map is an unusual size so it didn't fit in any frame I had, but by trimming it a little it fit easily in the top of this wood box. Since it just slides into place it can be easily removed.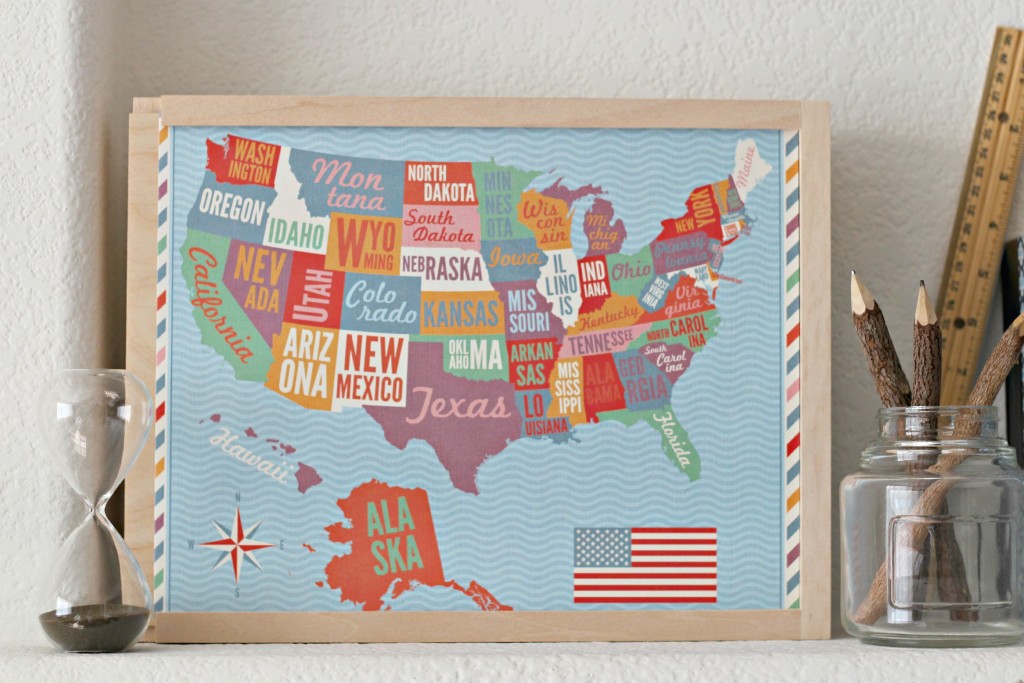 These pencils are a gift from my best friend. I love the natural element they add to the mantel. I just placed them in a vintage glass jar to display.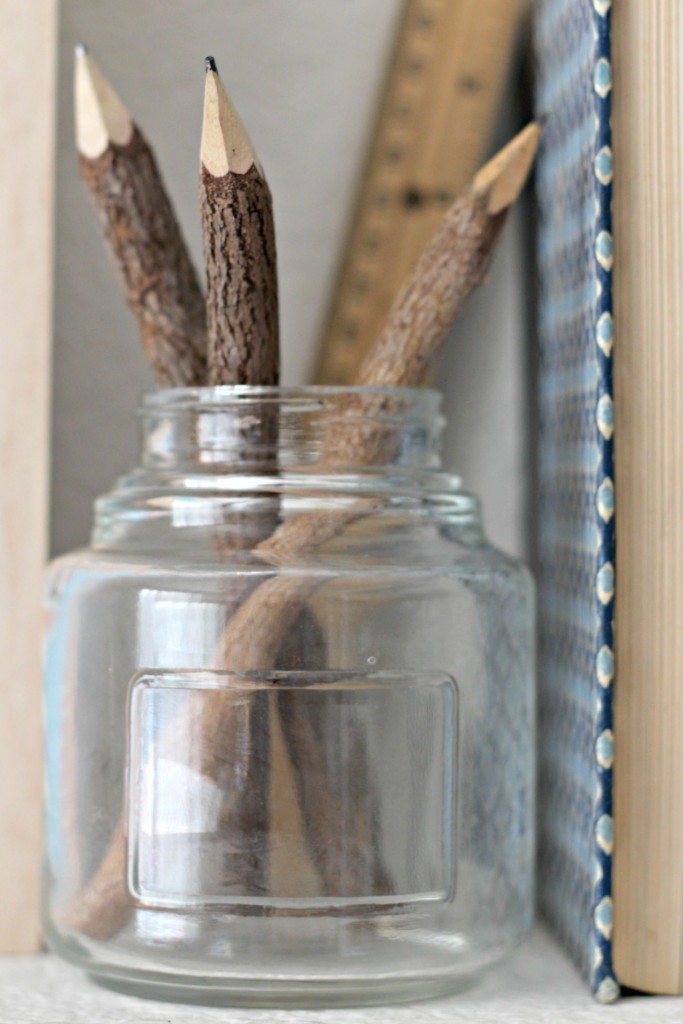 I borrowed a few books from the book shelf and turned them spine in to display the pages side. I love how the pages show how old the books are. I added the vintage clock because once school starts we're on a schedule again. I just leaned the wood ruler against the books.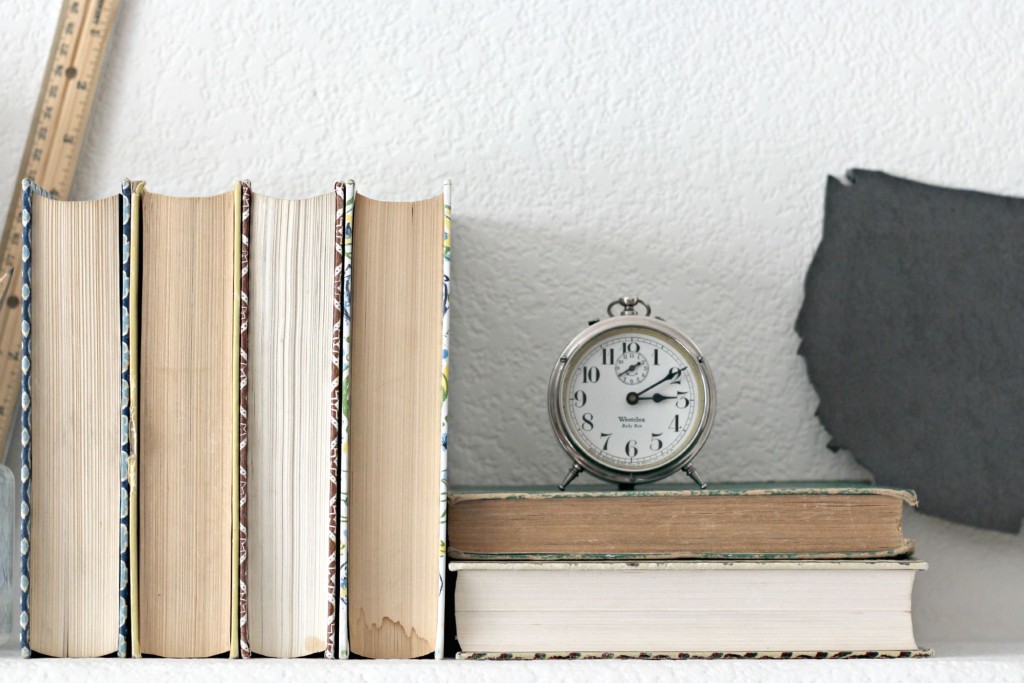 I purchased the slate US map a few months ago at Home Goods. It's a cheese tray that can also be written on with chalk. Maybe I'll outline a few of our favorite states or where we've lived previously. I grabbed a few pieces of chalk to place in a jar near the map.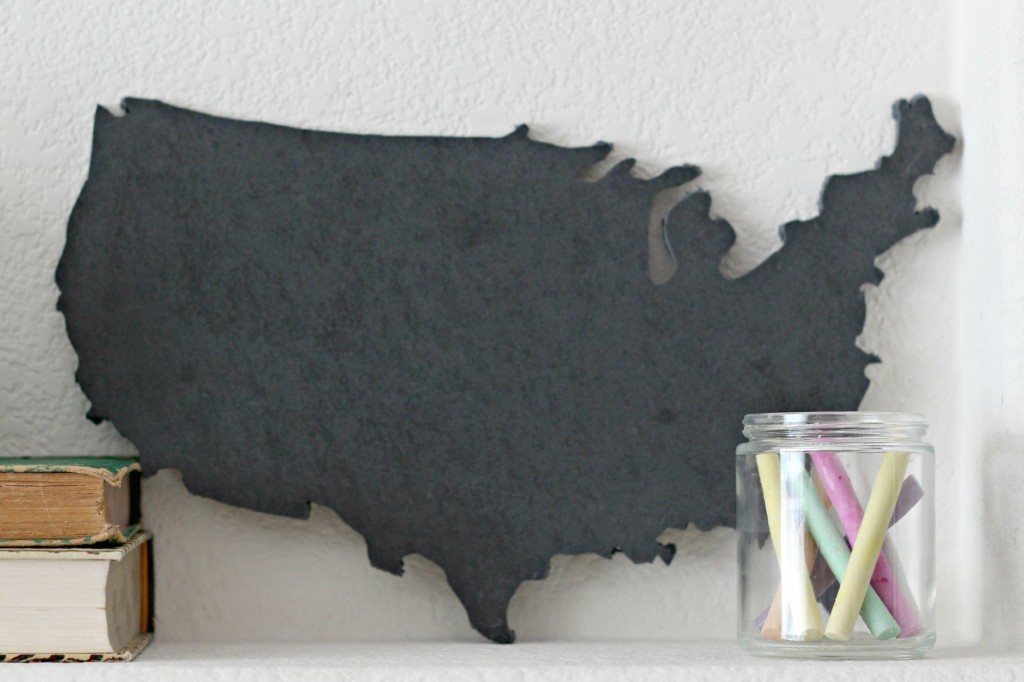 The school paper banner was purchased at the Target dollar spot and I wrote SCHOOL on it with the dry erase marker. I like that it can be erased and changed whenever I want.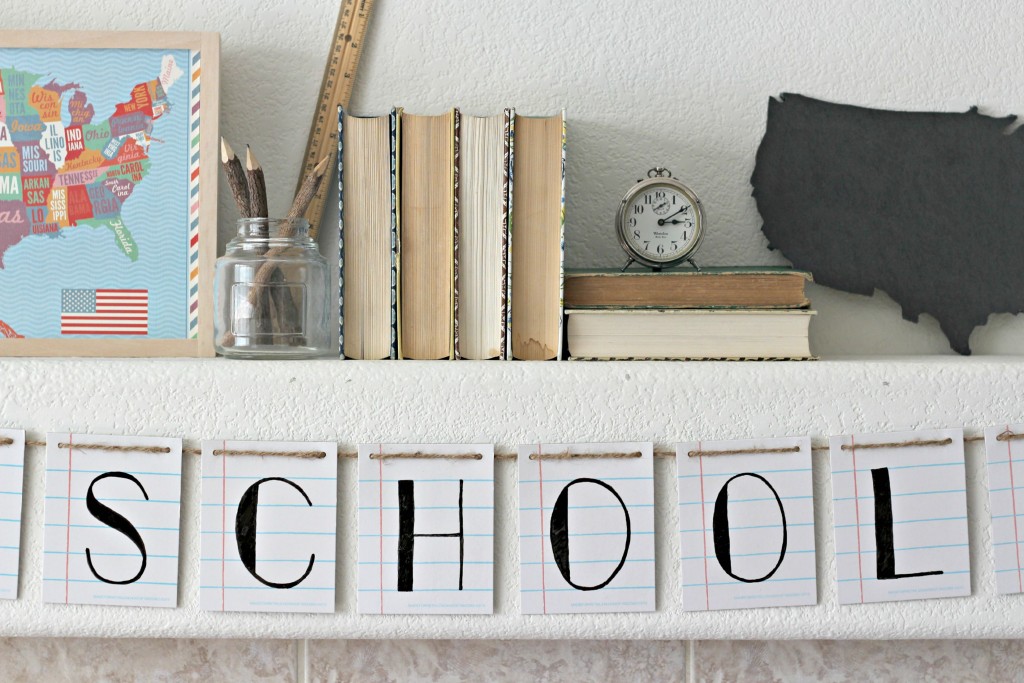 The small clipboards hold cards showing the date school starts, a map, and a back-to-school sign. The clipboard on the right is wrapped in washi tape and the sign is made with scrapbook paper and left over stickers.
Here's my back-to-school mantel for no cost. The kids have been gone this week so they haven't seen it yet. I hope they like it. I have a few more surprises for them before school starts.